13 Delicious Ways to Upgrade Your Mac and Cheese
Your favorite cheesy dish just got even better.
Americans have been enjoying macaroni and cheese since at least as early as 1802, when President Thomas Jefferson, who had discovered some form of the dish while in Paris, served it at a state dinner. Jefferson's version that evening, served in a rich crust and possibly incorporating some kind of liquor (perhaps cognac or brandy, common ingredients in cheese fondue), wasn't received particularly well, with one guest writing in his journal, "Dinner not as elegant as when we dined before."
As Europeans had been covering boiled pasta with Parmesan since medieval times, it's likely Jefferson's version used Parmesan cheese, rather than the cheddar we've grown used to today. Parmesan likely had the starring role in most early American recipes for mac and cheese, at least until 1851, when the first cheddar cheese factory opened (thank you, Industrial Revolution) in upstate New York.
As the cheese industry continued to change, the process of making macaroni and cheese did as well. Processed cheese, which was invented in 1911 and brought to America in the form of a patent application in 1916 by James L. Kraft (as in Kraft Macaroni and Cheese) also played a role because of its longer shelf life. The invention of Velveeta in 1918, with its easy meltability, added to the convenience of macaroni and cheese. And the dish became even more convenient (not to mention affordable) once Kraft Foods introduced its first box of stovetop macaroni and cheese in 1937, at the height of the Great Depression. By 1973, American children such (including me!) were perfectly happy to eat it every night for dinner during the meat boycott of that same year.
In recent years, however, chefs, home cooks, and foodies alike have been staging a mac and cheese coup of sorts, taking this great American tradition in numerous directions. We've seen the opening of restaurants such as MACS Macaroni and Cheese Shop in Wisconsin and cookbooks such as The Mac + Cheese Cookbook, devoted to the pursuit of mac and cheese perfection. But there's no need to hunt down a MACS outpost or even to buy your own cookbook, because we've decided to come up with a definitive list of the top 13 tweaks to upgrade your mac and cheese. Which of these will you try first?
Substitute spaetzle for macaroni.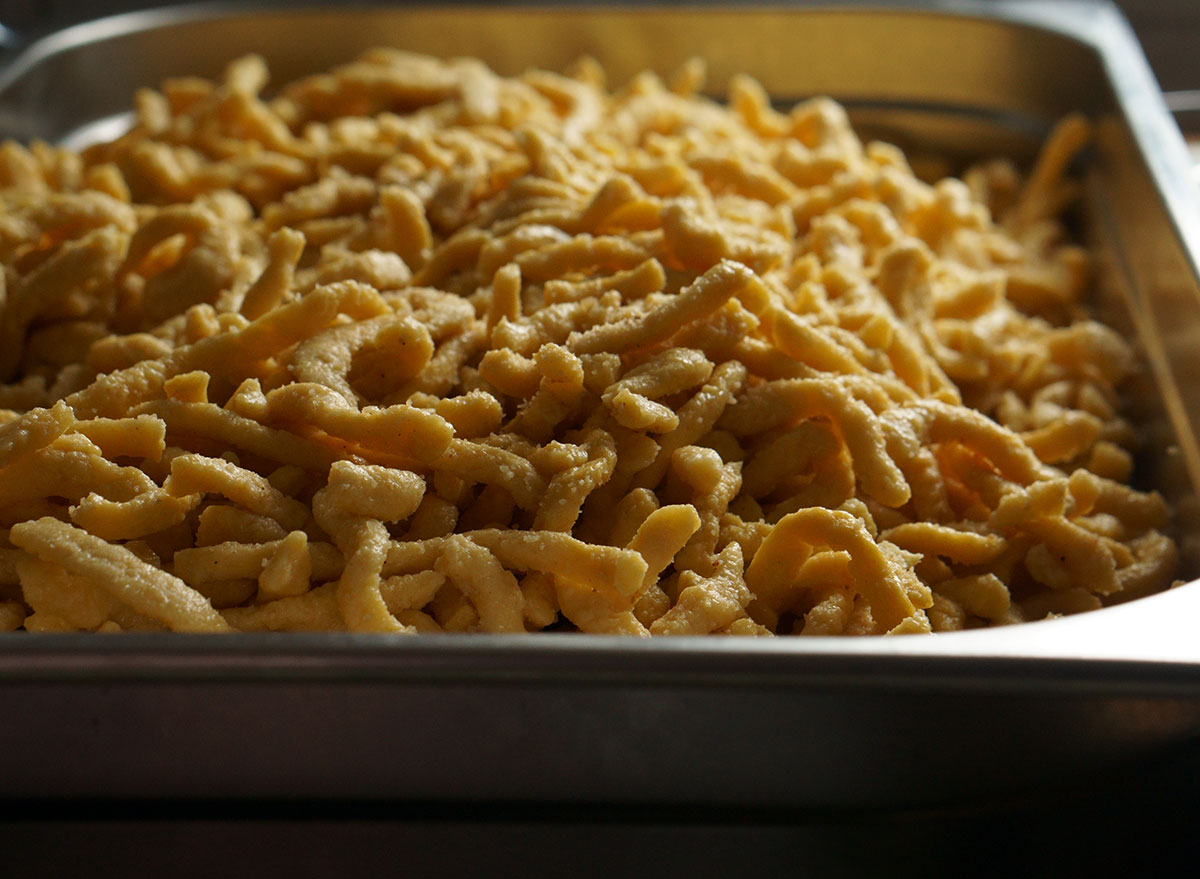 Who said macaroni and cheese had to be "macaroni" and cheese? After all, it's highly unlikely the first ever mac and cheese involved the classic elbow macaroni with which we've come to associate it. So, how about substituting spaetzle (a German/Swiss/Austrian egg-based pasta that is pushed through a ricer-like spaetzle-press) in for your traditional macaroni? Swap in these small, rich, eggy dumplings for your elbow macaroni in any classic cheddar mac and cheese recipe, and then toss in some diced Granny Smith apples and a crumble of bacon.
Make like it's Vegas and go "all in."
We got this carbonara-inspired idea from Vegas-based Chef Bryan Forgione, who uses a rough-textured cavatelli, rather than elbow macaroni, for a sturdier structure that really holds onto the sauce. As for the sauce, Forgione's recipe calls for pancetta, an egg yolk, peas, and a mixture of mozzarella (or fontina), plus Parmesan. Although Forgione's carbonara recipe calls for cream, it's perfectly fine to use pasta water instead.
Put your cauliflower where your carbs are.
Can mac and cheese really be mac and cheese without the mac? When you use cauliflower instead of macaroni, the answer is a resounding "yes." This recipe pulls out all the stops, calling for cooking the cauliflower whole in an Instant Pot and using freshly shredded cheddar cheese (because it melts so much better than pre-shredded cheddar). Like Forgione's carbonara-style recipe, this dish also incorporates cream.
Make things hot, hot, hot.
For a spicy, Tex-Mex vibe, simply open a jar of pickled jalapeño peppers, dice 'em up, and stir them into your mac and cheese to taste. Top with a dollop of sour cream, a sprinkle of freshly chopped cilantro, and a drizzle of black beans. If you're feeling adventurous, you can even make the pickled jalapeños yourself with this recipe.
Sauce it up with Sriracha.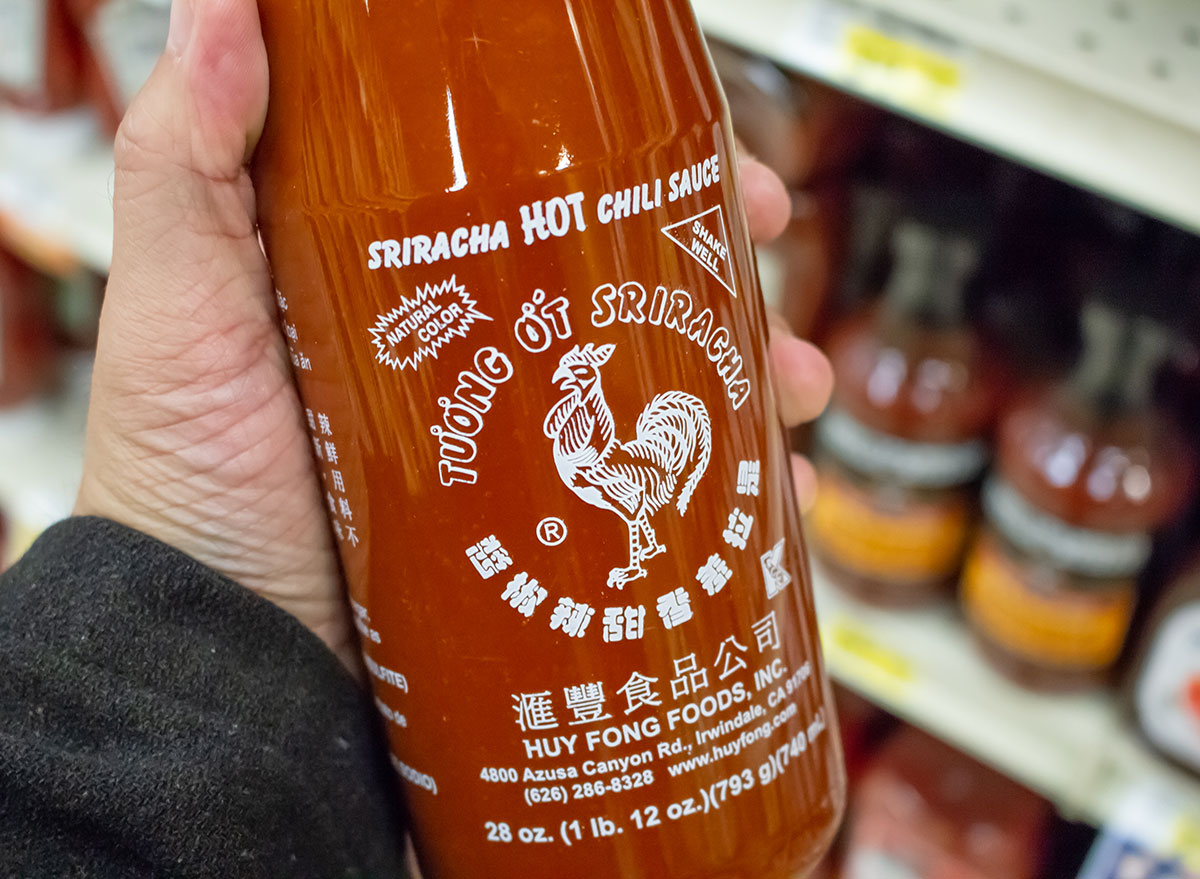 For a hint of tangy-sweetness with your spiciness, stir sriracha into classic macaroni and cheese. Want to make your mac and cheese Thai-style? Top it with shredded fresh basil leaves, diced green onions, and a sprinkle of toasted sesame seeds, along with that trusty Sriracha. For a surprisingly health-conscious version, check out the Sriracha Mac and Cheese Veggie Bake recipe here.
Live it up with some lobster meat.
Lobster meat is high in protein and pairs nicely with mac and cheese, especially if you choose a recipe that incorporates a soft, mild cheese like mascarpone, as in the Lobster Mac and Cheese recipe found here. For a somewhat lower-carb version of the crouton topping referenced in that recipe, consider ricing some cauliflower and then sautéing it in olive oil with minced garlic and tossing in some breadcrumbs. Sprinkle the mixture on top of your lobster mac and cheese before baking.
Brunch it up with smoked salmon bits and a hint of cream cheese.
Smoked salmon makes mac and cheese feel like a brunch entrée. Dice up a quarter pound of smoked salmon and try one of these options stirring it in either before or after baking, depending on how cooked you want the salmon to be. You can even top it with a dollop of cream cheese and a handful of chopped scallions.6254a4d1642c605c54bf1cab17d50f1e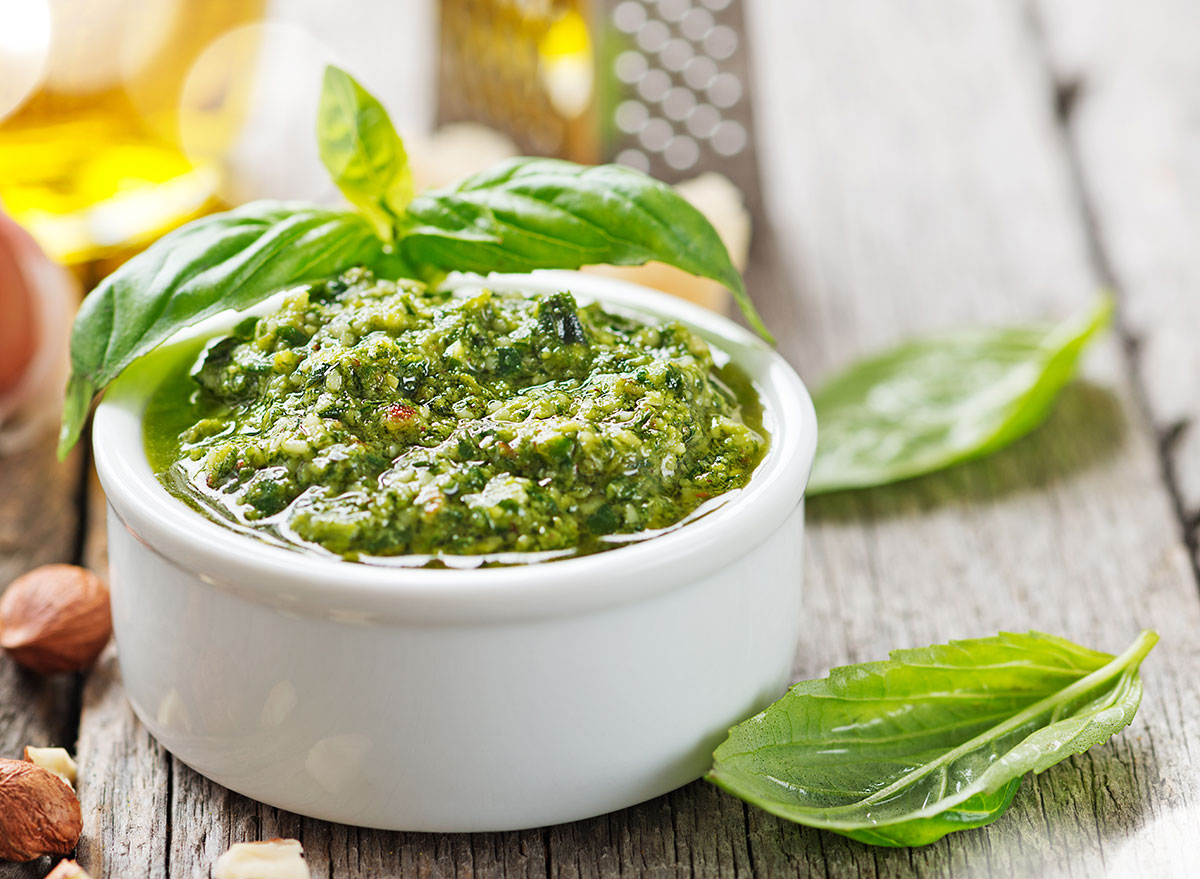 Swirl in several teaspoons of fresh basil pesto after you're done with all your other prep and cooking of your mac and cheese, and you'll be rewarded with a beautifully green-flecked, brightly-flavored version. Top with grated Parmesan and shredded basil leaves. Here's a recipe for homemade basil pesto we're sure you'll love.
Add duck breast to your mac and cheese.
Duck breast makes a wonderful addition to macaroni and cheese, especially when your macaroni and cheese begins with a Gruyere-based bechamel sauce like the one in this recipe. Simply stir your cooked macaroni into the sauce, then stir in more shredded cheese. Now, toss in a generous portion of diced pre-cooked duck breast (here is an easy duck breast recipe). Sprinkle on a thin layer of shredded parmesan to form a crust. Bake and top with chopped fresh flat-leaf parsley.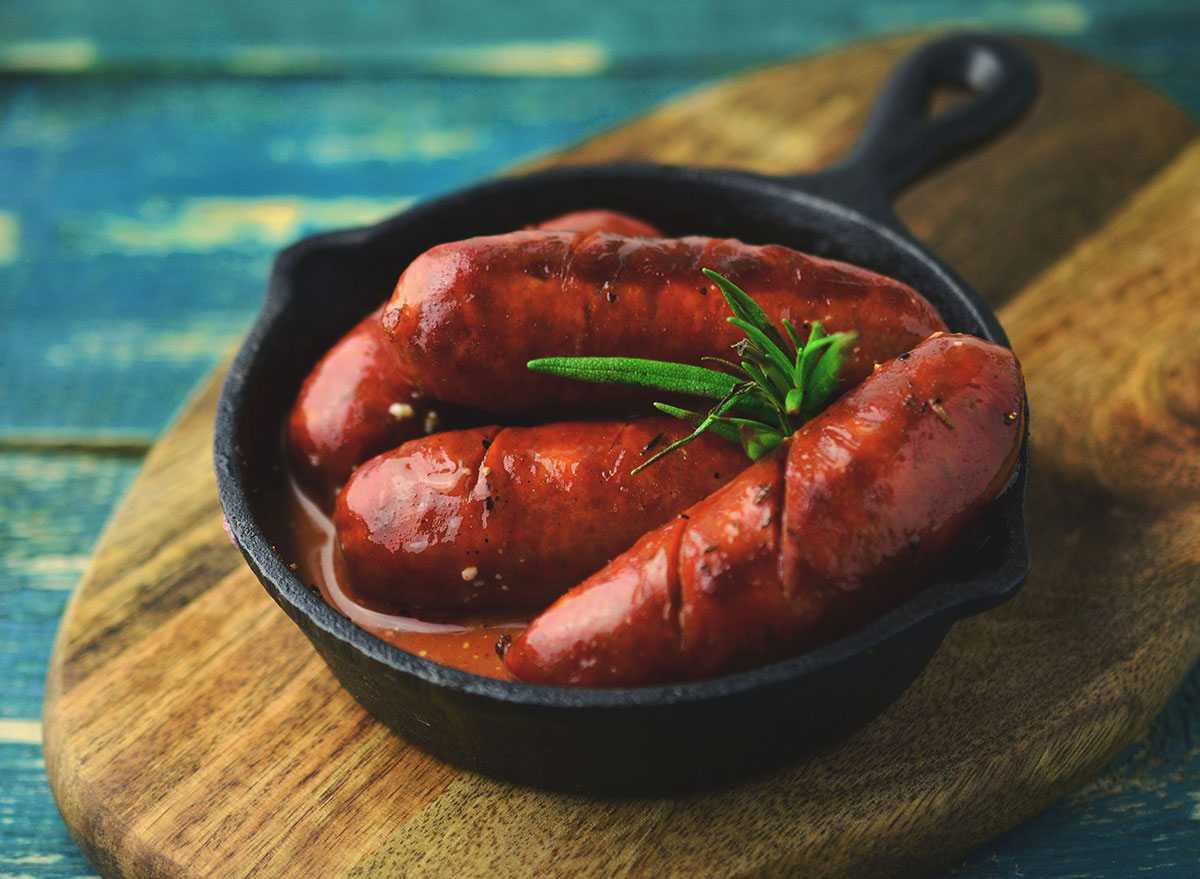 Macaroni and cheese is a quintessential American casserole. Paella is a quintessential Spanish casserole. How about putting those quintessentials together? Simply stir a generous portion of sliced chorizo into your macaroni and cheese; you can even add pre-cooked shrimp or chicken breast, too.
Make a Jambalaya-style dish.
Like paella, jambalaya is a classic rice-and-meat casserole, except it's not from Spain but from the French quarter of New Orleans. To give your macaroni and cheese a Cajun flavor, start off as if you were making the Macaroni and Queso described above, but use Andouille sausage instead of chorizo. For added Cajun flavor, stir together a half cup of diced tomatoes with a half tablespoon of Cajun seasoning. Let the flavors marry while you bake your jambalaya-style mac and cheese, and stir the tomatoes in before serving.
You've heard of adding figs to grilled cheese sandwiches—so why not add them to mac and cheese, too? To get the same flavor out of your macaroni and cheese, simply cube your figs (instead of slicing them), stir them into your mac and cheese before baking, top it off with a layer of thin-sliced prosciutto, and brush the dish with rosemary-infused olive oil. The oil-brushed prosciutto should form a smoky, crispy crust as the figgy mac and cheese bakes. After baking, top the mac and cheese with chopped arugula, a sprinkle of blue cheese, and a drizzle of honey.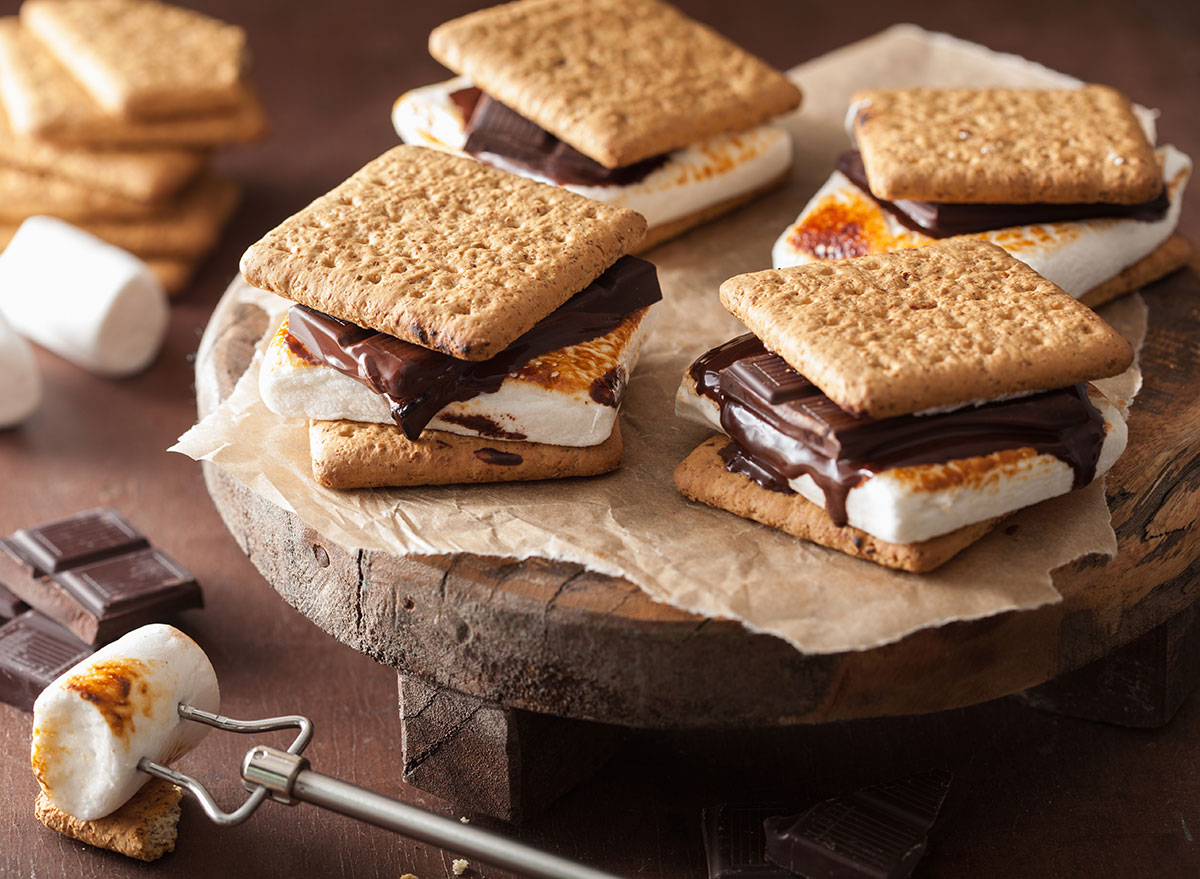 They say life is short, so eat dessert first. To that, we say, what about mac and cheese? Well, we have a solution that will tackle both at once: S'mores Mac and Cheese, a recipe attempted by Sandra Garth on her blog Sweet Sensations. With pasta, goat cheese, and cream cheese, along with graham crackers and chocolate chips, this is one inventive recipe. You'll have to forgo the classic cheddar-based recipe, but just take a look at the recipe and try to find one reason why it's not worth a shot.
Lauren Cahn
Lauren Cahn is a food, health, and culture writer whose work has appeared online and in print for Reader's Digest as well as Health Digest, Huffington Post, Taste of Home, and others.
Read more about Lauren