Expect This to Happen to McDonald's Menu in the Future
It seems this change to the McDonald's menu will be sticking around permanently.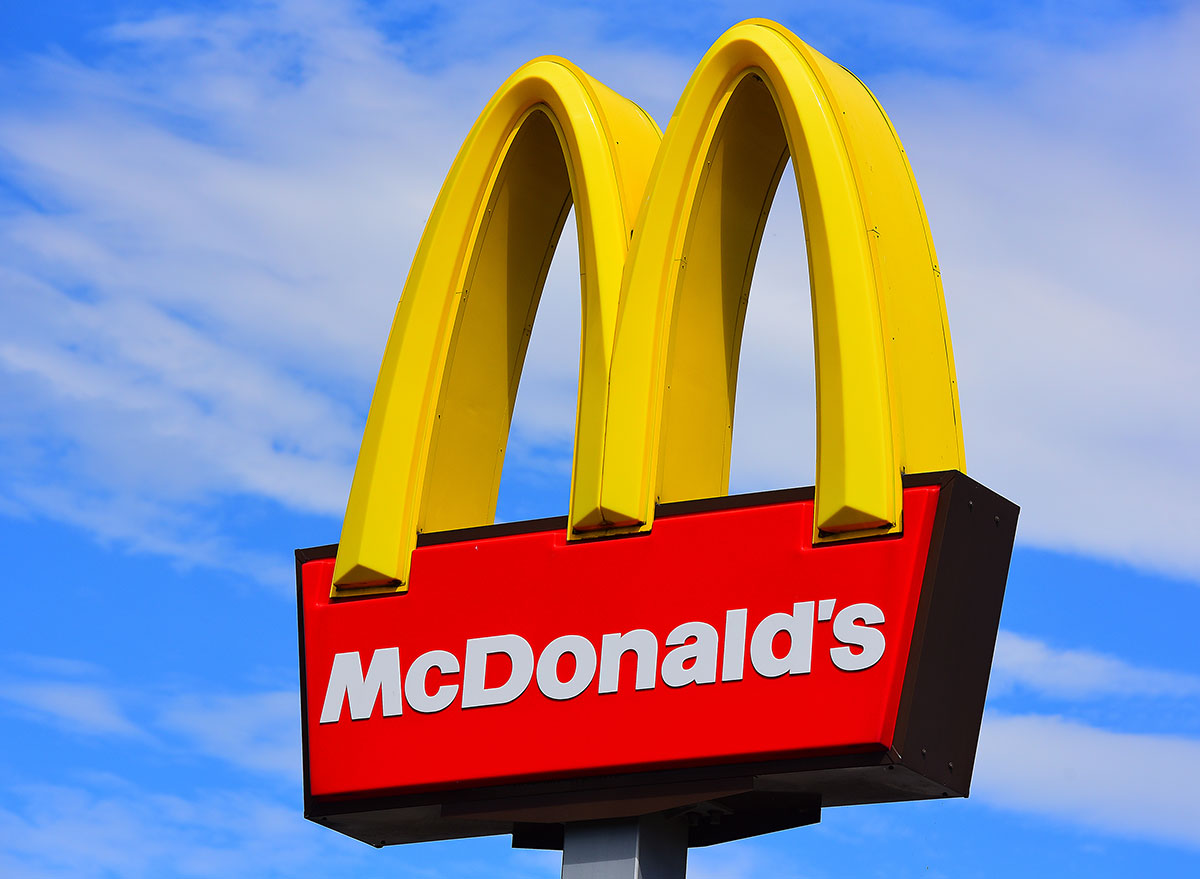 With so much going on in the world due to the coronavirus pandemic, every type of restaurant has had to question the way they do business—McDonald's included. Since the start of stay-at-home mandates, McDonald's has offered a limited menu in order to keep service running and people fed. Yet, as the country starts to slowly open back up for business, McDonald's has actually seen success from offering a limited menu, to the point where they are contemplating keeping it small permanently. 
McDonald's is seeing success with a limited menu.
According to Restaurant Business, with fewer menu items to worry about, it seems that McDonald's teams around the country are able to serve food at a much faster pace. "The limited menu and ease of operations are allowing our teams to focus and provide blazing fast service," says Blake Casper, chairman of the National Owners Association (which is McDonald's independent franchise association). He says the fast timing around their service is moving at a pace they never thought was possible.
Not only that, but McDonald's as a business is seeing an increase in sales, unlike other popular restaurant chains. Plus, with such a thorough drive-thru experience, McDonald's is able to easily succeed with a closed dining room.6254a4d1642c605c54bf1cab17d50f1e
So what does this mean for those salads and even that grilled chicken sandwich? We're not sure. But with McDonald's seeing so much success in business, and customers happy to get their food at a rapid pace, it does seem like the McDonald's menu will change drastically in the future. Plus, if sales continue to increase because of a small menu (and faster service times), maybe offering so many options at McDonald's just isn't the best for this particular business.
Offering a limited menu isn't new for burger joints, especially if you look at the simplified menu at places like In-N-Out and Five Guys. While the McDonald's menu still has a lot to offer compared to these eateries, maybe customers really do care more about the convenience of a quick burger rather than having more options. Especially since many McDonald's operators have argued about the larger menu slowing down service and ultimately hurting sales.
STAY INFORMED: Sign up for our newsletter to get the latest coronavirus foods news delivered straight to your inbox.
What they do plan on adding back to the menu.
While it's unclear what will happen to some of those menu items that have been nixed, McDonald's executives have decided to bring All-Day Breakfast back to the menu. While it was convenient for them to cut for the time being, they do find that offering breakfast all day as a cherished feature that customers loved. But will the breakfast menu be as extensive? Only time will tell.
More content from
Restaurants