Expect These Major Changes at Restaurants in the Days Ahead
Here's what your favorite eateries are doing to keep customers and their employees safe.
When you remember what a local restaurant in your area looked like on the weekend in the days before COVID-19, nothing could be further than the present reality. Eateries that were packed to the gills with diners and patrons enjoying a drink after a long week now lie almost bare, as many restaurants aren't allowed to seat more than 25 percent of their overall dining capacity. Plus, with so many major changes at restaurants and thorough CDC guidelines, it may be a long time until we return to the dining life we once knew.
Unfortunately, for the time being, the transmission of coronavirus still presents a very real threat and indoor gathering places remain one of the most dangerous environments to contract the illness. As a result, restaurants won't only keep their course when it comes to keeping diners and staff safe, but will further embrace deeper changes that could launch many restaurants into the current age with technologically unique ways to function that don't put anyone at risk. Read ahead to learn what the future holds for your future dining experience.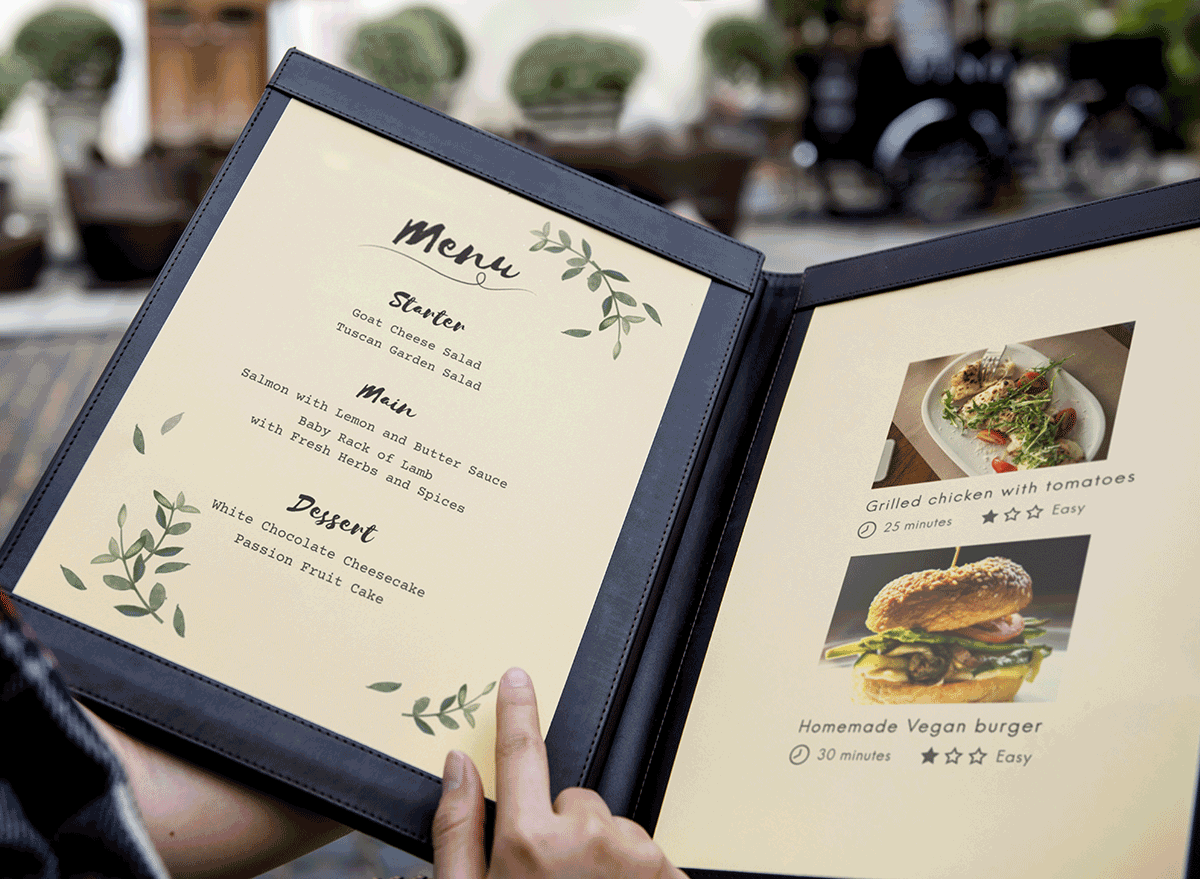 Restaurants offer up a special experience that home-cooking can't quite reach. With wide-ranging menus, we feel like we have the world at our fingertips and have so many choices of meals to pick from. This reality has shifted since COVID-19 disrupted the food supply chain. This disturbance means many locations don't have access to the same abundance of ingredients that they may have previously had before the lockdown began.
While many restaurants have begun to see the return of ingredients, they have returned at a greatly inflated price, meaning that the dish itself needs to have a higher price to accommodate the increased price of the ingredient, or the dish gets cut off the menu entirely. Either way, we should expect to see reduced or heavily-altered menu choices as a result of coronavirus.
This shift away from hard-to-get ingredients might have a silver lining. Chefs have to work with what ingredients are at hand, meaning unless there are naturally Chilean Sea Bass in your area, you might have a hard time getting exotic meals. This will spur an even greater interest in the focus on locally sourced food—many have already begun to embrace healthier eating and questioning where their food gets sourced from as a result.
STAY INFORMED: Sign up for our newsletter to get the latest coronavirus foods news delivered straight to your inbox.
Permanently-reduced seating space.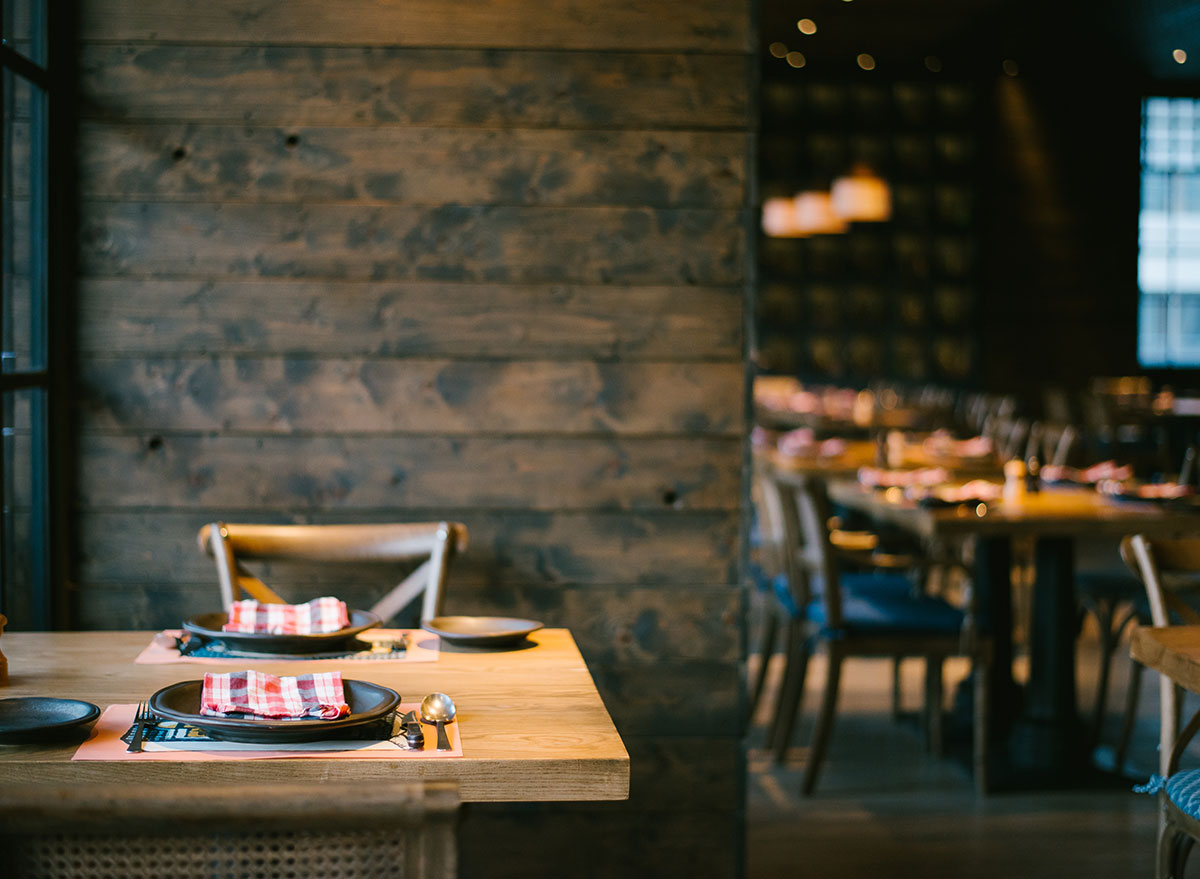 Getting into a fancy restaurant feels like an ordeal on any ordinary day. Now imagine having to make reservations at every restaurant well-ahead of time in order to guarantee a seat at a reasonable hour. If every restaurant continues to limit seating at up to 50 percent, expect to make reservation placements a part of regular life.
This new change makes the act of eating out feel much more of a special occasion and can return a special feeling back to dining at restaurants. Otherwise, be prepared to potentially wait several hours for a table during peak times.
More automated checkout points.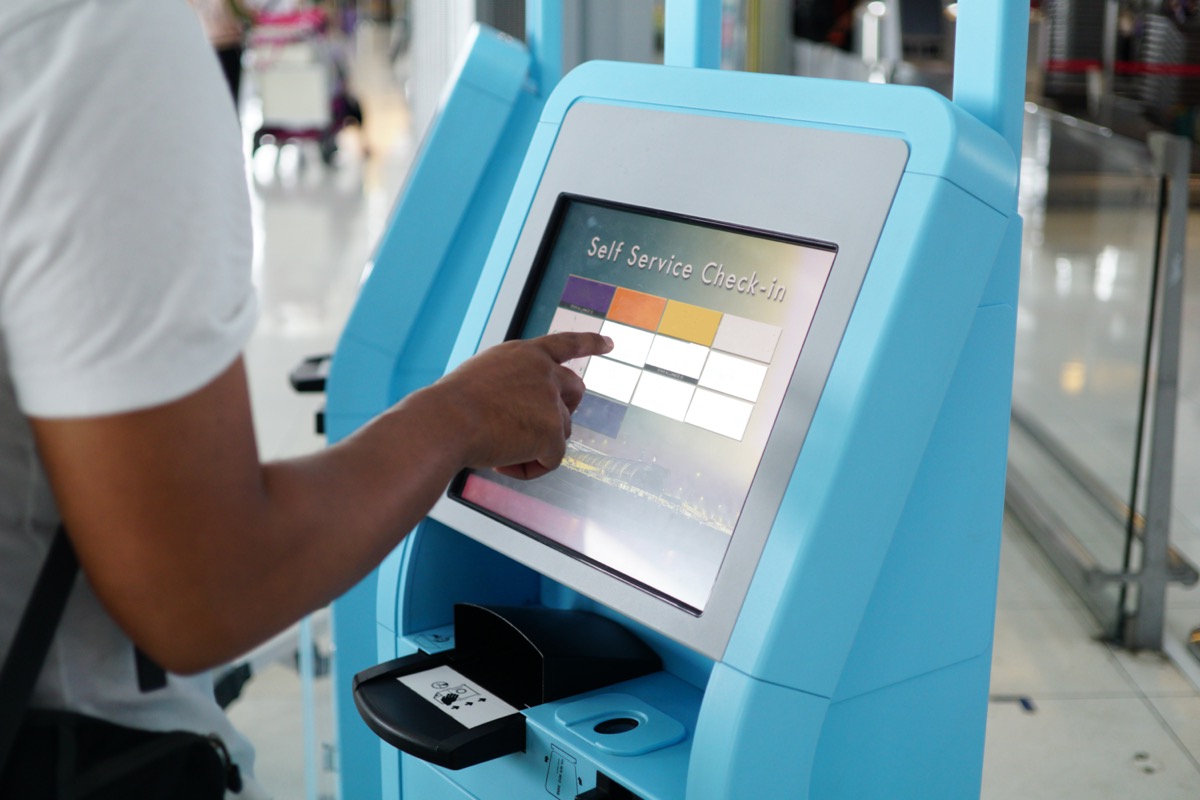 Certain fast-food chains already use automated checkout and order points, and now grocery stores have begun to implement them. It was only a matter of time before we see widespread use of automated terminals to place orders and handle the payment. Coronavirus might have been the catalyst needed to force businesses into the future when it comes to updating the front of house services.
These machines drastically cut down on person-to-person contact and only need to be wiped down after use to ensure that the virus doesn't linger on the machinery. Robotic terminals at fast food joints or any restaurant with quickly made, easily assembled meals may become a reality that we will see as early as this year.6254a4d1642c605c54bf1cab17d50f1e
Despite many restaurants seeing an increase in hired help, the consumer shouldn't expect to be waited on hand and foot. Busy restaurants in big cities can employ over 100 workers, but with the fear of transmission and reduced clientele amounts, the need to keep staff numbers low is a new reality. The increased numbers allow business owners to cycle through staff quicker to reduce transmission rate among employees and the increase won't see major impacts on diners.
With a smaller amount of customers, a small, rotating service force shouldn't impact your service time too badly, just make sure to tip well, as they are putting their life on the line to keep restaurants afloat.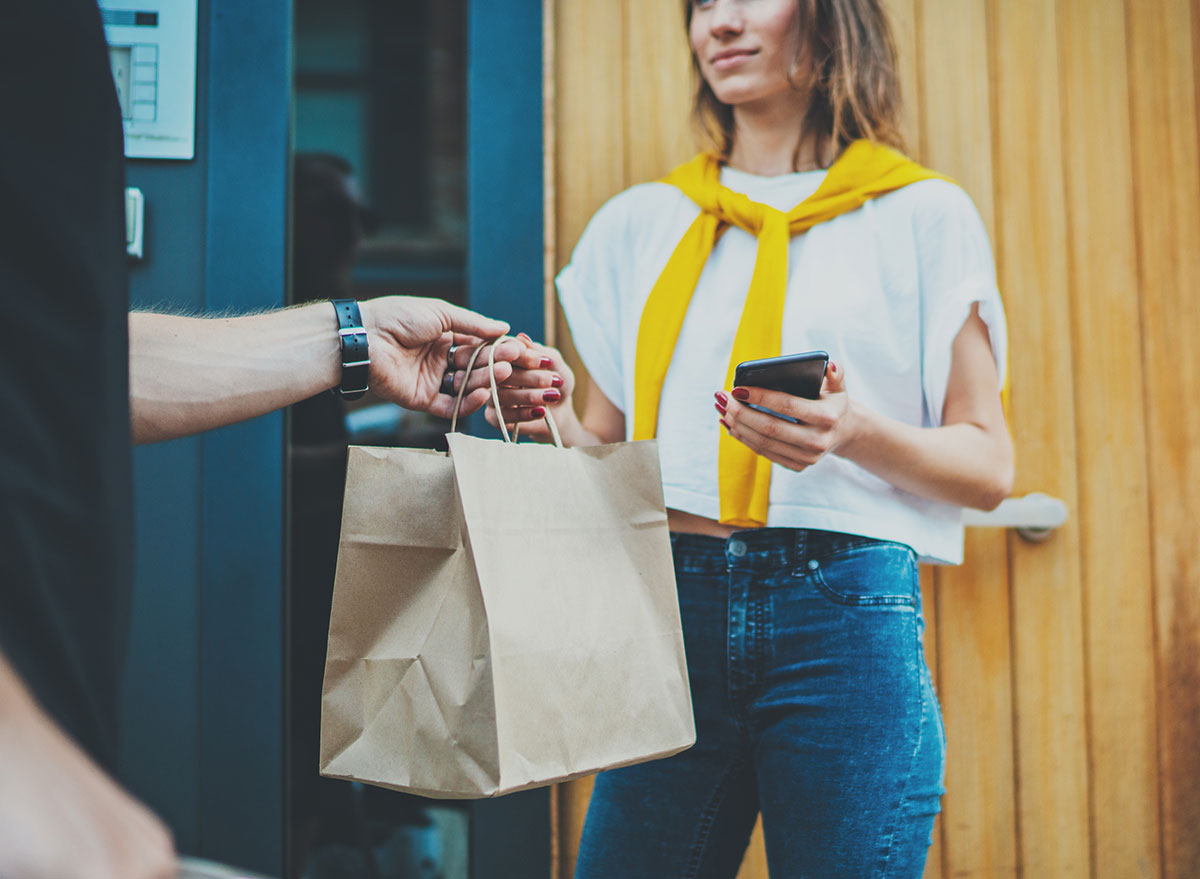 With delivery a proven way for restaurants to stay afloat, more businesses have turned to online delivery services or updated their own websites to serve greater traffic. With reduced seating and staffing and massive wait times, many restaurants will continue embracing delivery options to keep their eateries financially afloat.
In the coming months, we will see restaurants embrace contactless delivery even more and should expect business models to follow. In order to prevent disease and to keep us safe, this technology will be further optimized to serve diners and we can expect to see more restaurants following this model in our areas.
Restaurants will require patrons to wear protective gear.
Restaurants in many cities have already begun requiring customers to protect themselves and others by wearing masks when eating out. The majority of the country already requires servers and staff to wear masks, under penalty of a full closure of the restaurant. The movement for diners to wear protective masks continues to grow, and we should expect many more areas to adopt legislation mandating customers to wear masks when dining out.
Despite multiple outbursts of animosity against this safety precaution, we should expect to see this as a new reality for some time to come. If you decide to visit your favorite restaurant, do yourself, other diners, and restaurant staff a favor, and don't forget to bring a mask.