The Most Calming Teas to Drink Right Now to Relax
Amid the COVID-19 pandemic, it's important to find time to take a breather and reduce your stress levels.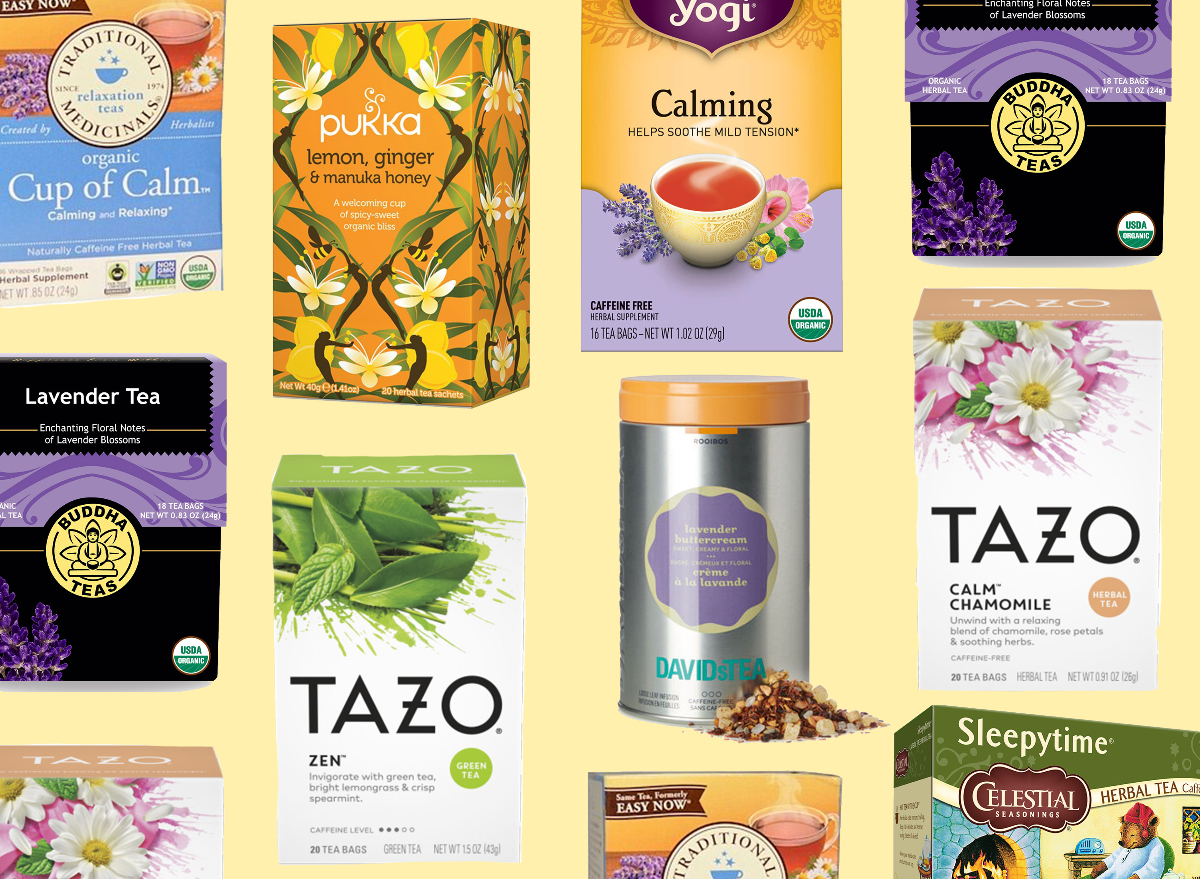 It's no question that people everywhere are stressed right now. With more and more cases of COVID-19 popping up across the globe and with unpredictable outcomes lying ahead, people are in need of something to help them relax now, arguably, more than ever before.
Tea can offer some support in this department, which is why we compiled a list of some of the most calming teas on the market. From blends made with lavender to those made with licorice, these are the most calming teas you can buy.
TAZO Calm Chamomile Tea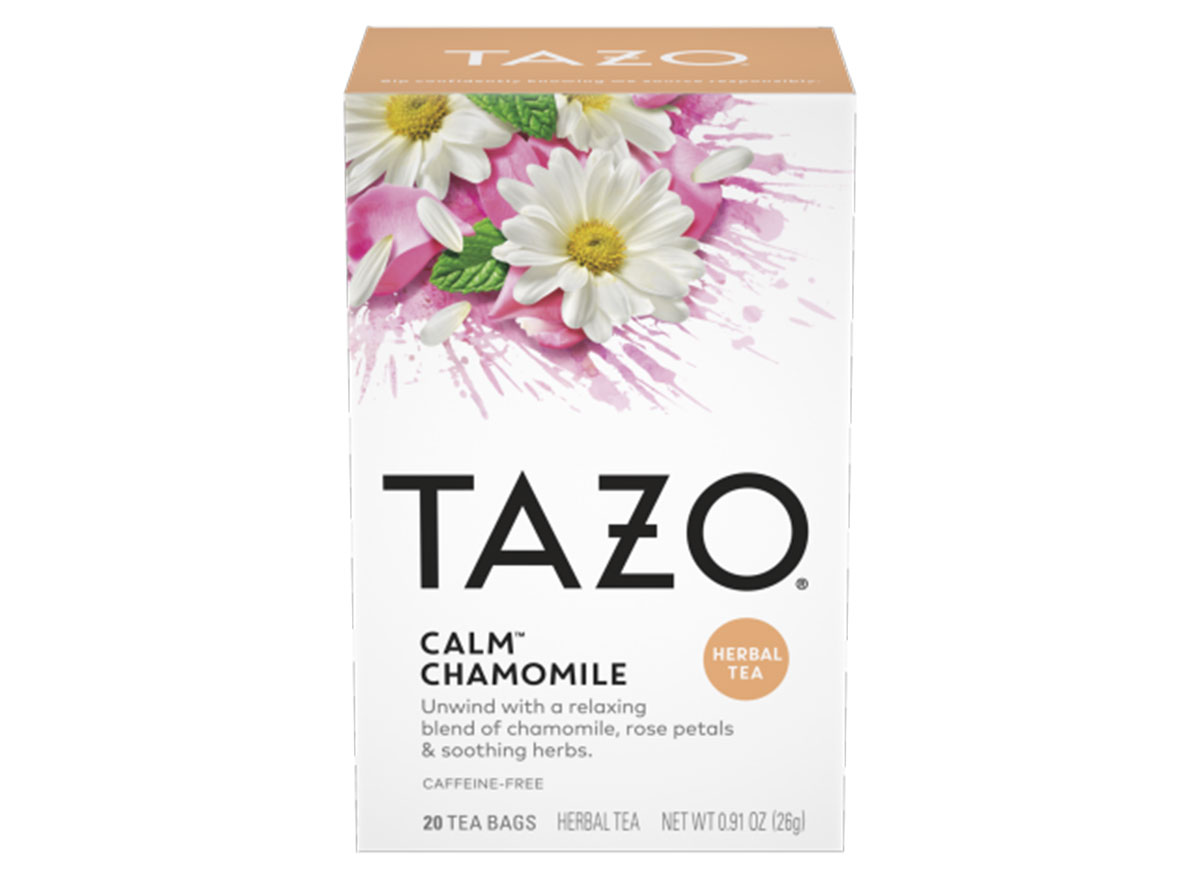 Chamomile is the quintessential medicinal herb that's used for inducing relaxation. In addition to chamomile, rose petals, lemon balm, and peppermint are blended together to create this calming tea.
Buddha Teas Lavender Tea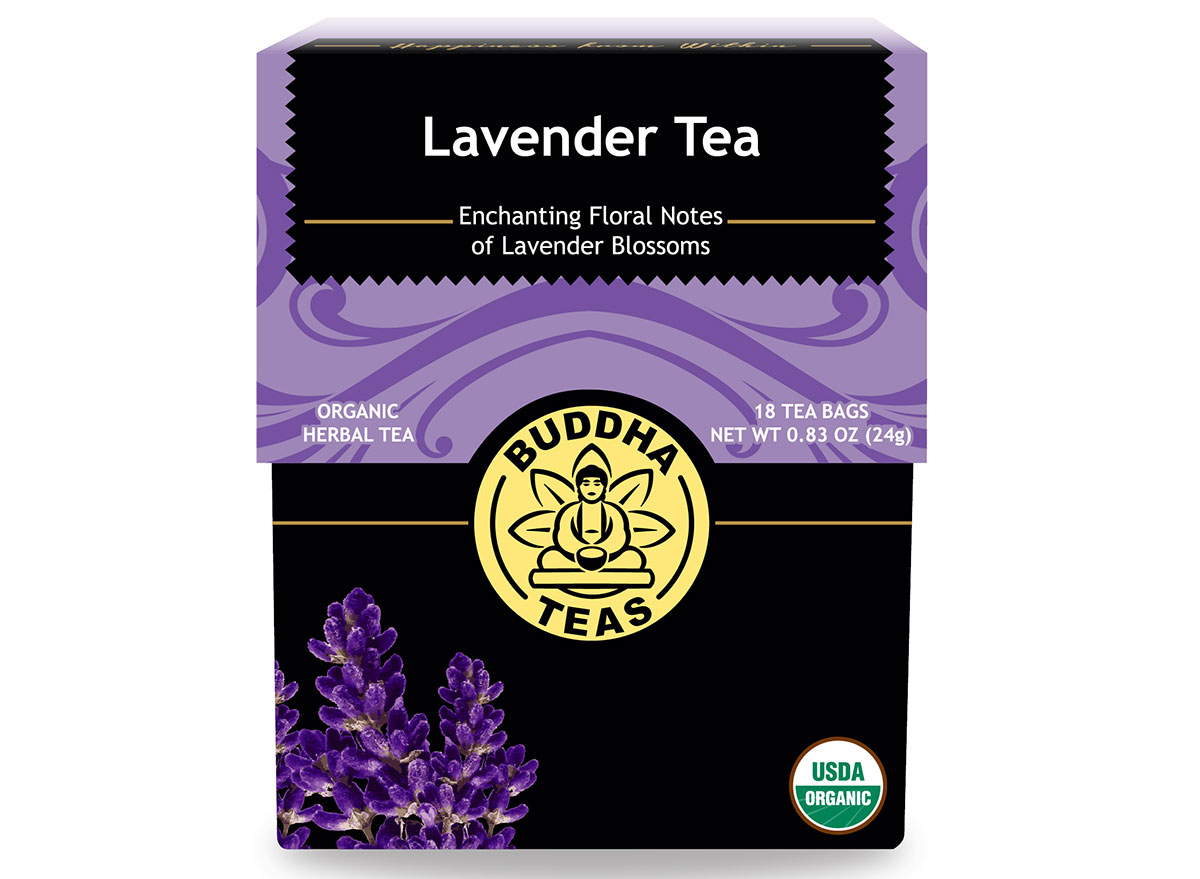 There's a reason why yoga studios use lavender essential oils during practice—nothing can make you feel quite as calm as smelling this special flower. Buddha Teas has a relaxing, lavender-infused tea just for you. Sit back, put your feet up, and sip on this piping hot cup of herbal tea.
Yogi Calming Tea
Each tea bag comprises the perfect blend of calming herbs including chamomile, licorice, cardamom, rose hip, and lavender just to name a few. Sipping on a cup of this tea will no doubt help that underlying tension dissipate.
Traditional Medicinals Cup of Calm Tea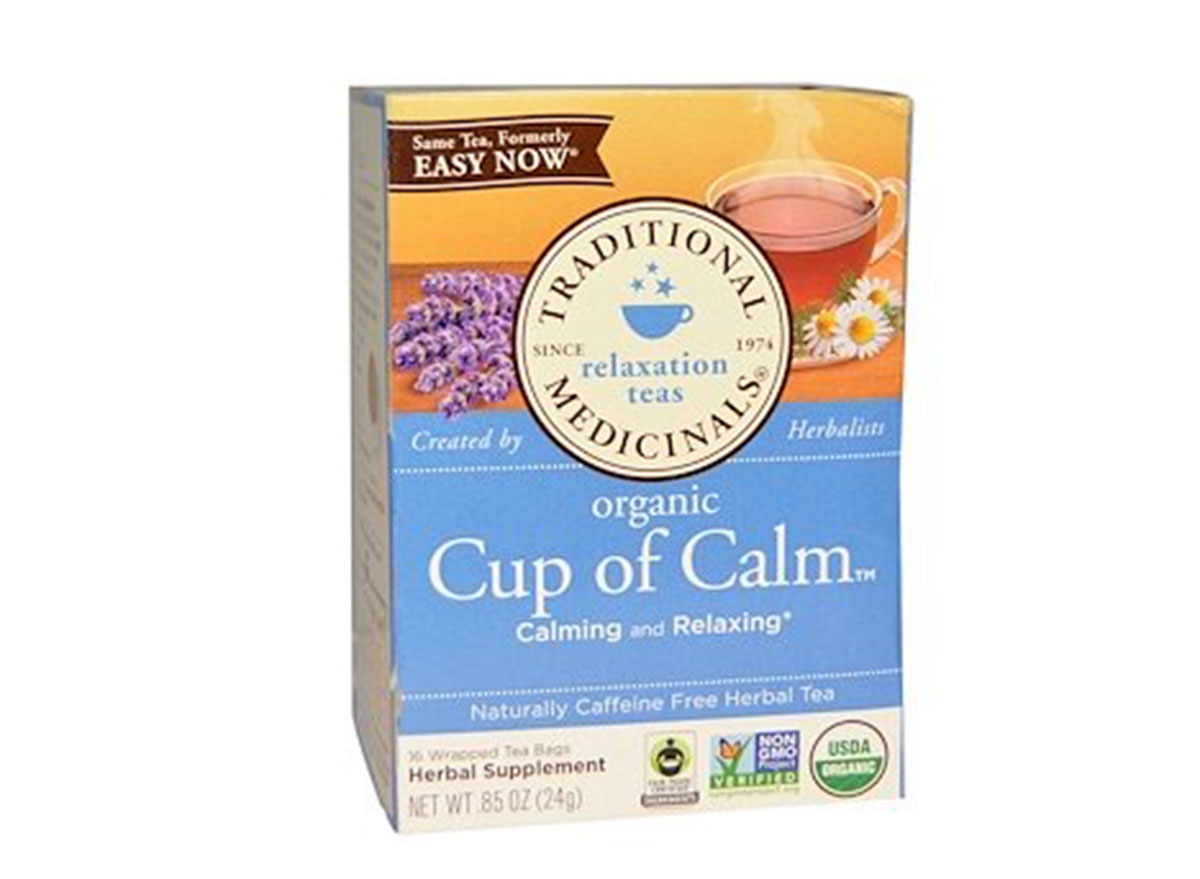 What's all in a cup of calm, you may ask? Rosemary, passionflower, chamomile, and peppermint are just a few of the ingredients in this brand's tea.
TAZO Zen Tea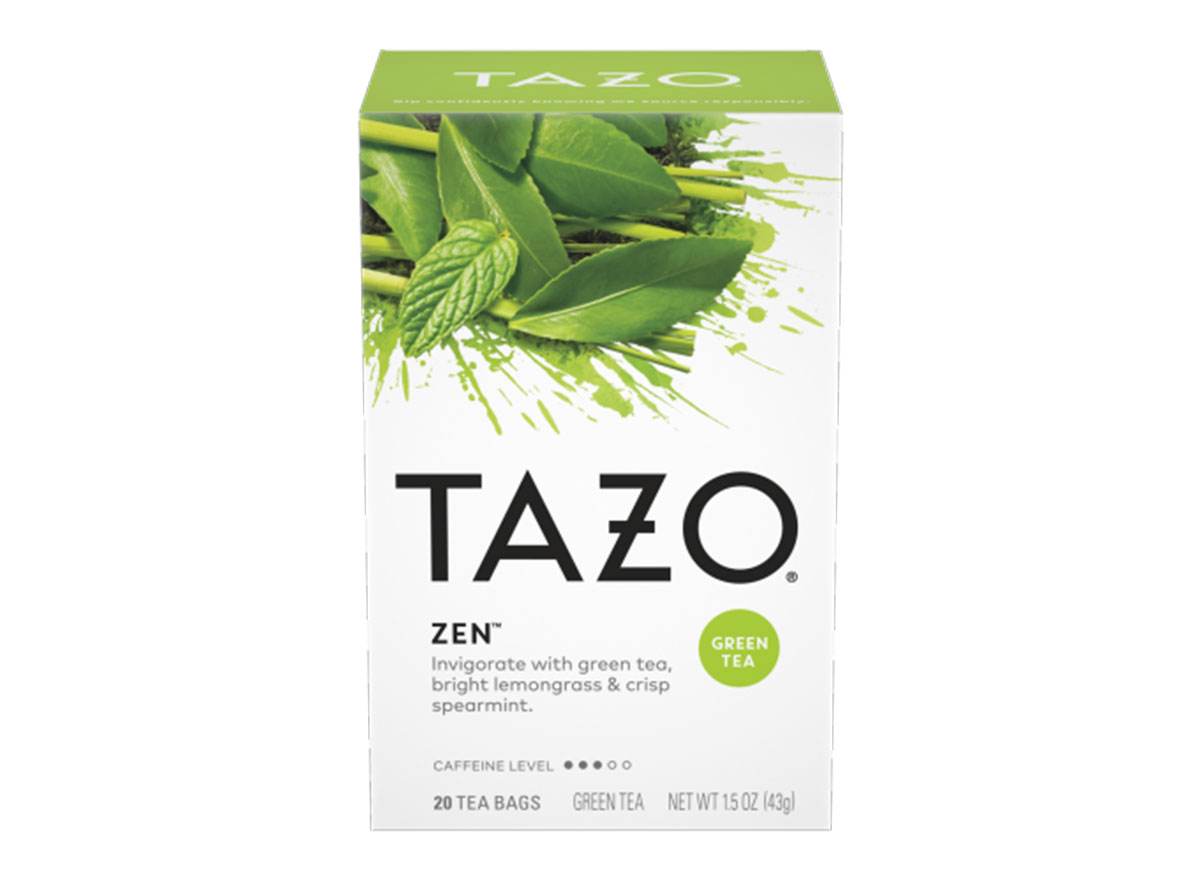 In order to feel rejuvenated after a stressful day, it may feel good to sip on something a bit more refreshing. TAZO's Zen green tea may just be the solution, with lively hints of spearmint, lemongrass, and lemon verbena. It's the gentle pick-me-up you need after being weighed down by a day's worth of stressful tasks.
Numi Organic Tea Tulsi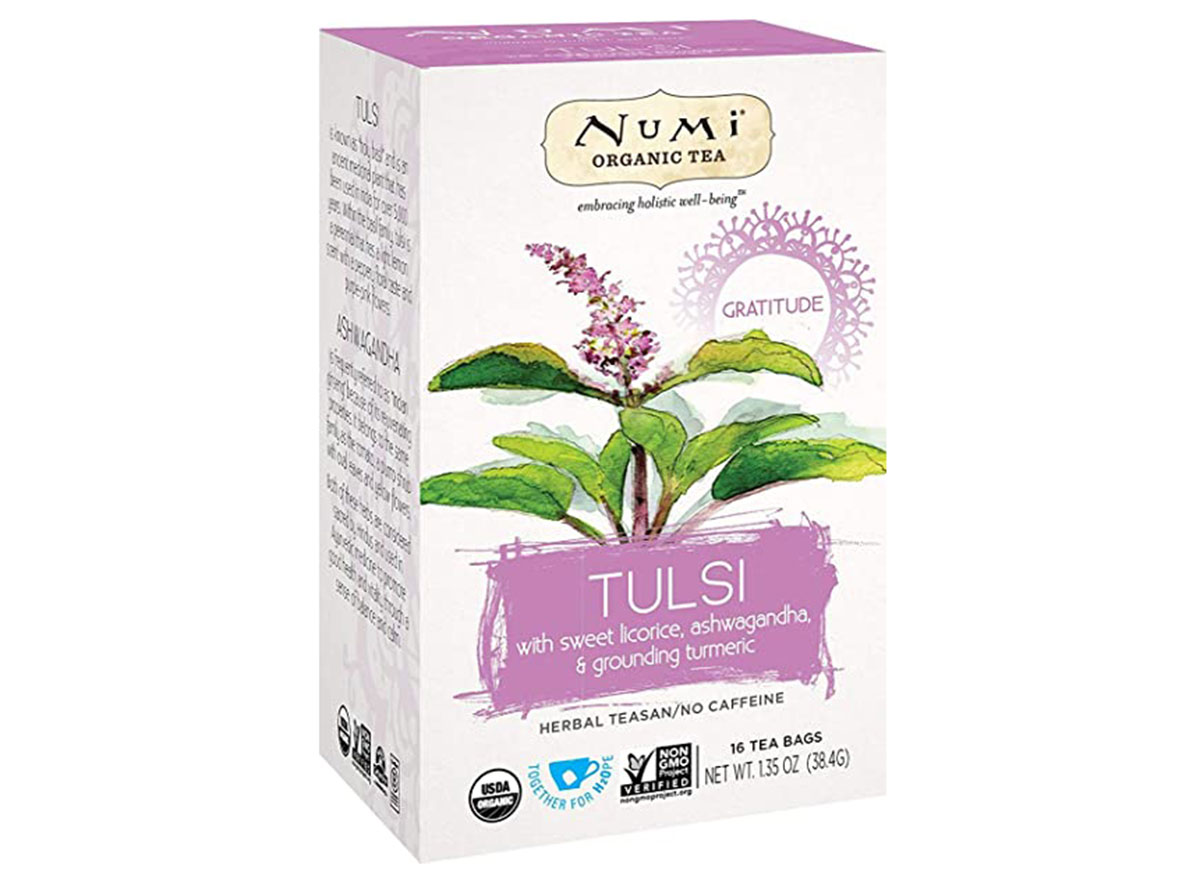 The Tulsi plant is a member of the mint family and when joined with the distinctive flavors of licorice and the medicinal herb, ashwagandha, it creates a calming effect on the body, mind, and soul.
Pukka Lemon, Ginger & Manuka Honey Tea
6254a4d1642c605c54bf1cab17d50f1e
The combination of ginger, licorice, elderflower, fennel seed, and lemon verbena leaf makes for a soothing cup of tea. An ideal cup to brew when you're feeling stressed.
DavidsTea Lavender Buttercream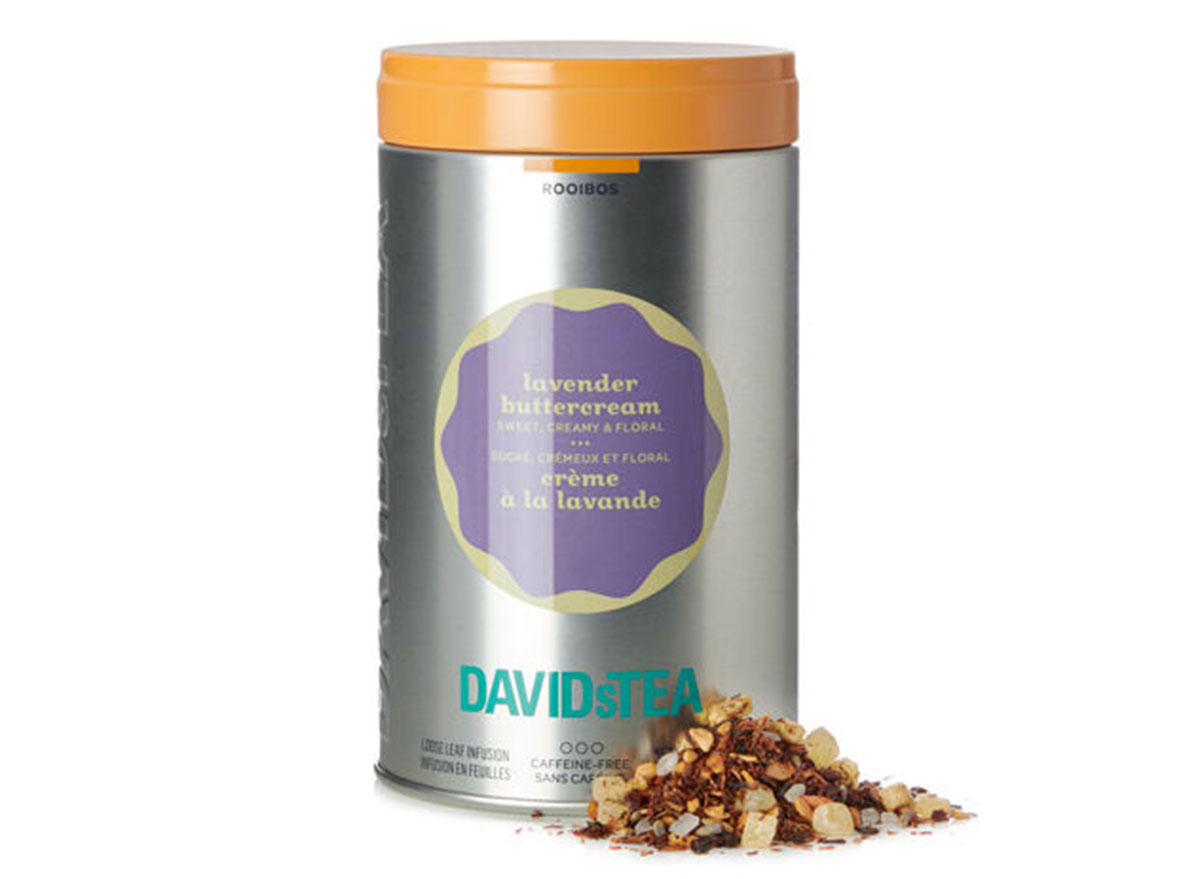 DavidsTea has got a relaxing and dessert-worthy tea for you to sip on when you're feeling tense and worn out. Lavender buttercream is made with caffeine-free rooibos tea that has a subtle hint of floral buttercream frosting.
Pukka Peace Tea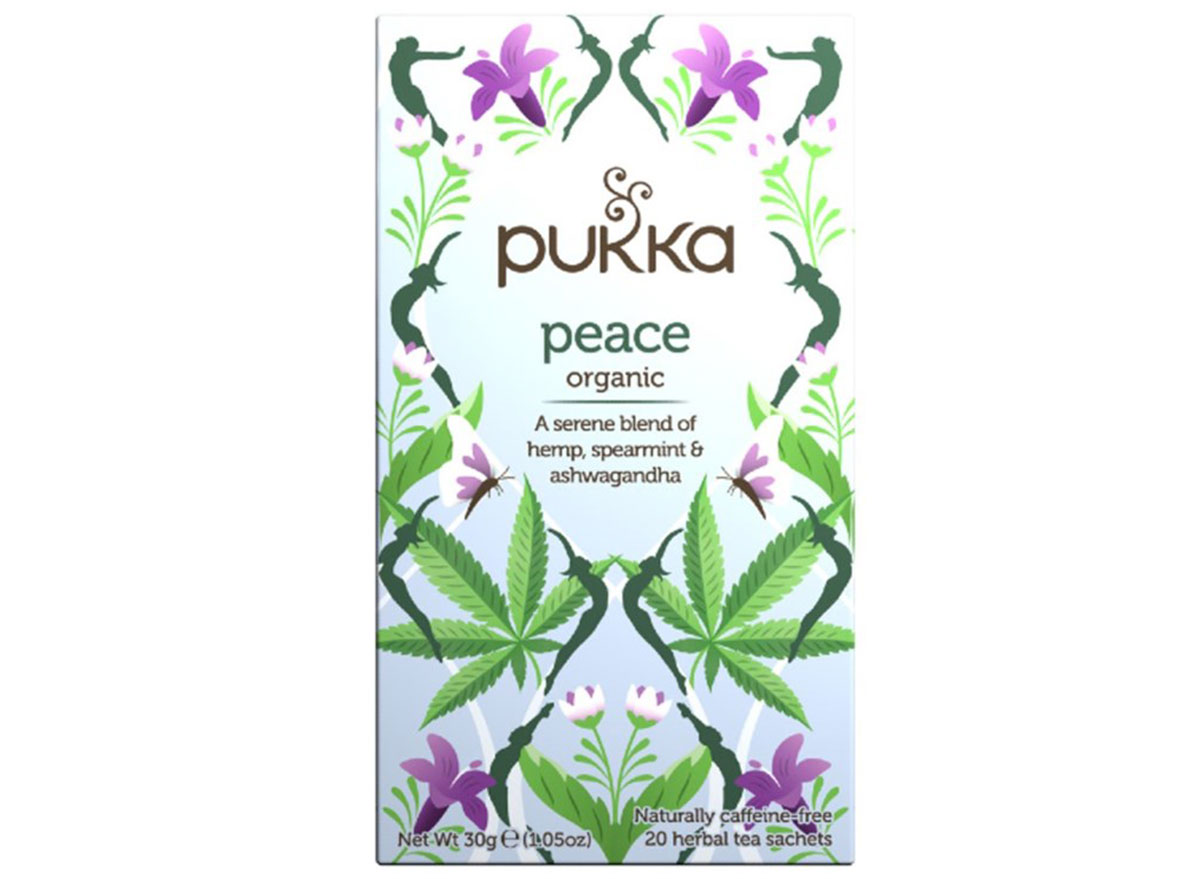 Chamomile, spearmint, licorice, lavender, and hemp are just some of the herbs that comprise this lovely tea. Pukka tea is also Fair for Life certified, which means they cultivate the organic herbs in a sustainable and ethical manner.
Celestial Seasonings Sleepytime Classic Tea
Could there be a more relaxing tea than one that's called sleepytime? Orange blossoms, rosebuds, tillia flowers, and hawthorn are just a few of the ingredients in this sleep-inviting blend.