10 Most Popular Holiday Drinks This Year
Recent search trends reveal what Americans are imbibing for the holidays.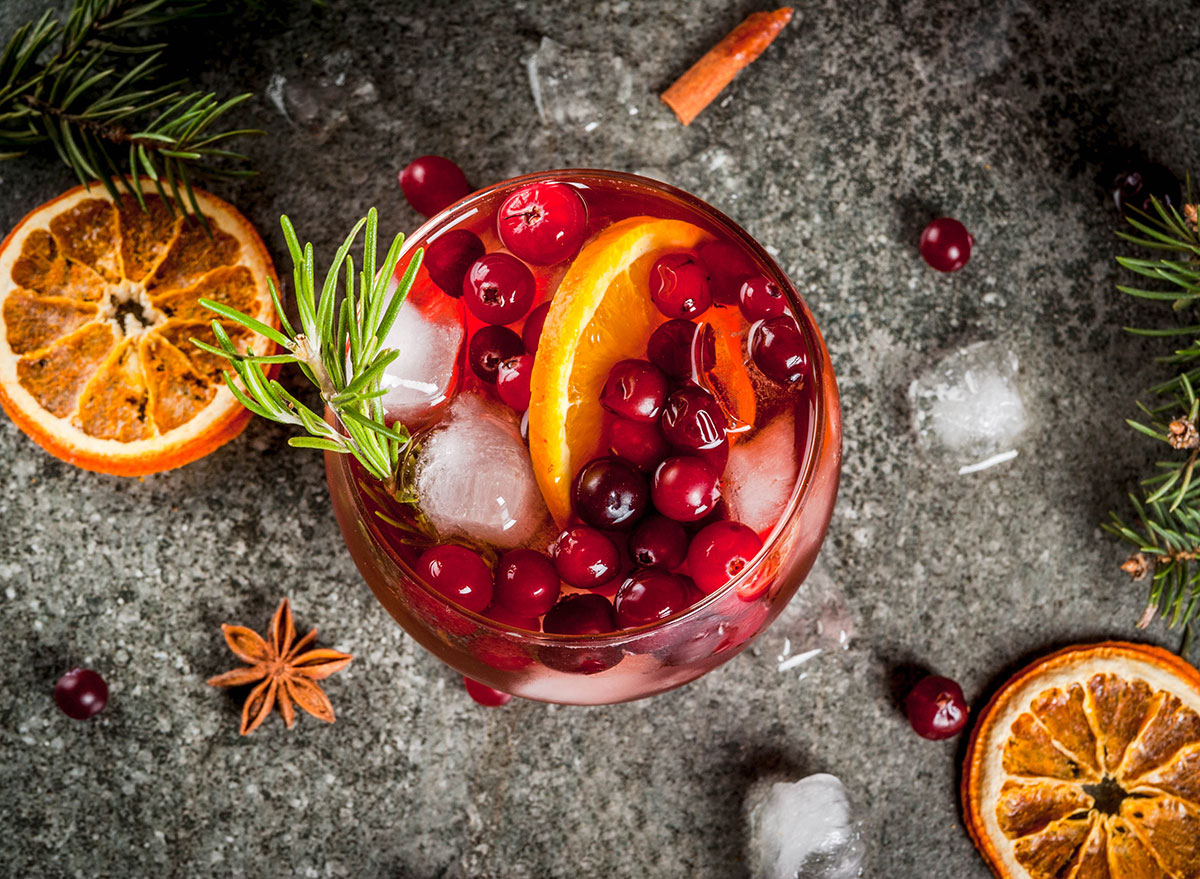 Americans are facing a difficult holiday season. As coronavirus cases continue to spike, primarily across the Midwest and Western states, many are responsibly choosing to celebrate the holidays solo or, at the very least, in the smallest groups possible. But that doesn't mean the occasion has to be completely stripped of joy. In fact, many people are looking for ways to add some extra cheer to their season by making festive holiday drinks, according to Google.
The tech company recently revealed Google Trends data on the top 10 most-searched holiday cocktails and other festive beverages—in other words, the booze (and non-alcoholic drinks alike) that's bringing the cheer to people right now. Hot or cold, spicy or sweet, these recipes reveal that people are still willing to make their holidays special, even in the absence of large family gatherings.
Here's the list of what everyone's searching for right now, so get inspired and most importantly, in the holiday spirit! And don't miss 15 Classic American Desserts That Deserve a Comeback.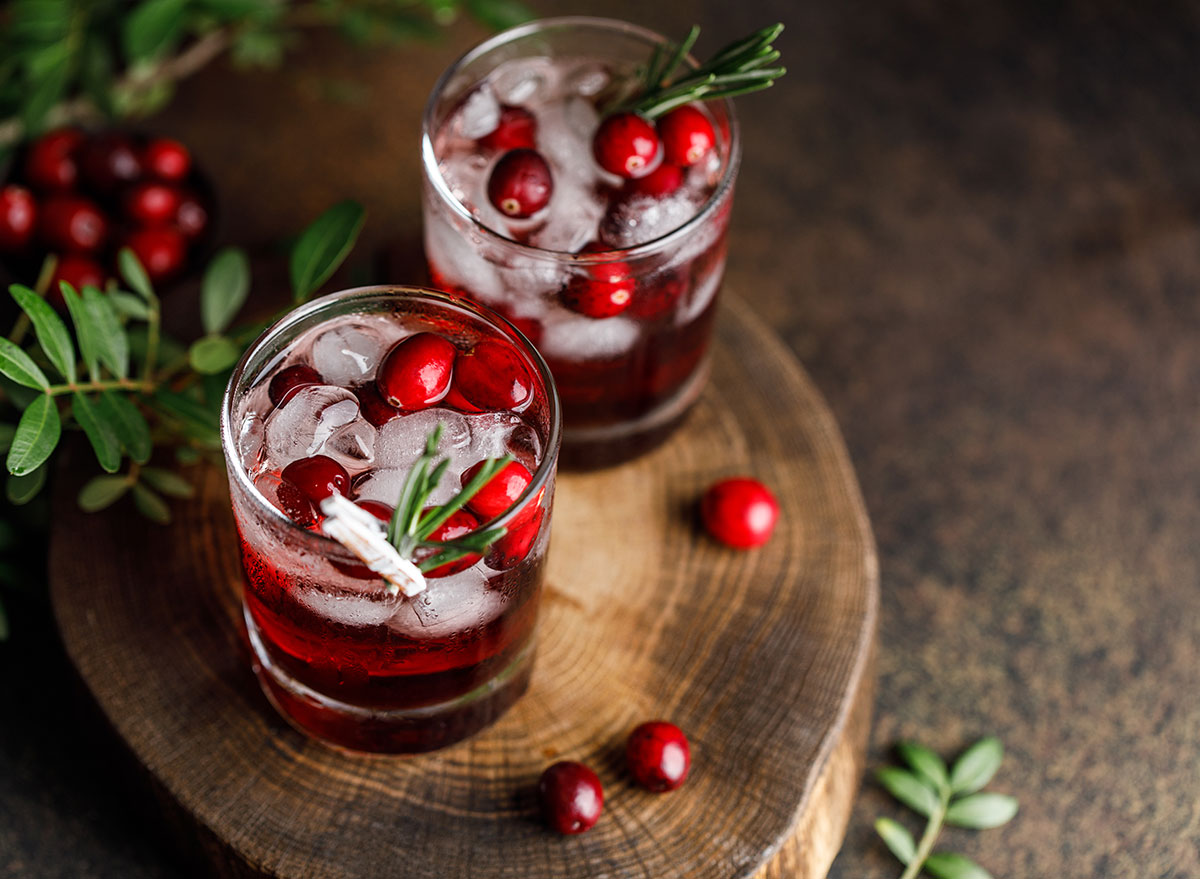 To be clear, there isn't just one cranberry cocktail. Whether you're going for an elevated, fizzy cranberry-orange gin cocktail garnished with thyme, or a more simple, non-alcoholic orange cranberry spritzer, the options are endless with this wintery fruit.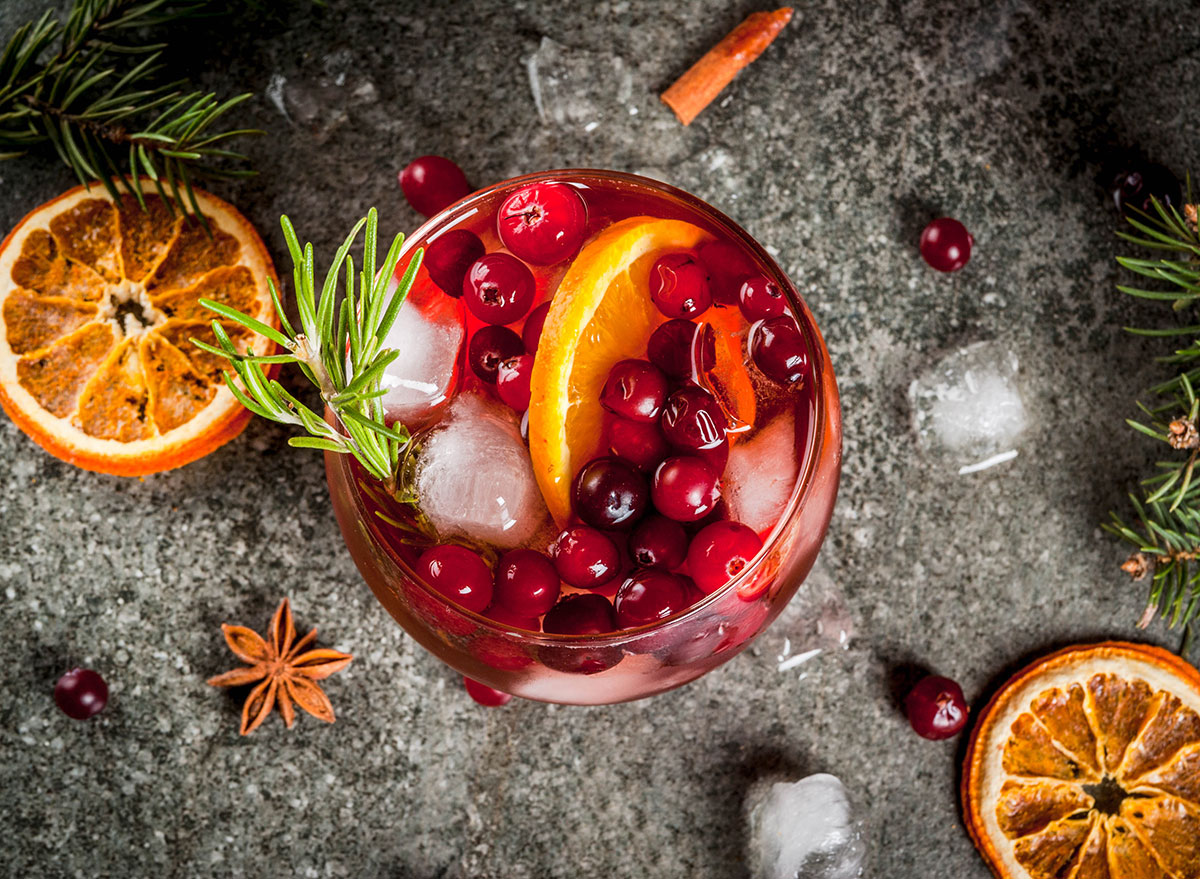 Again, there is no "one recipe" for holiday punch. If we had to bet on a classic version, we'd put our money on a recipe created by blogger Well Plated By Erin. This festive drink is made with cranberry juice, sparkling wine, apple cider, ginger ale, dark rum (or brandy), oranges, and cranberries. Oh, and don't forget to go heavy on the ice. A punch should be refreshing, after all!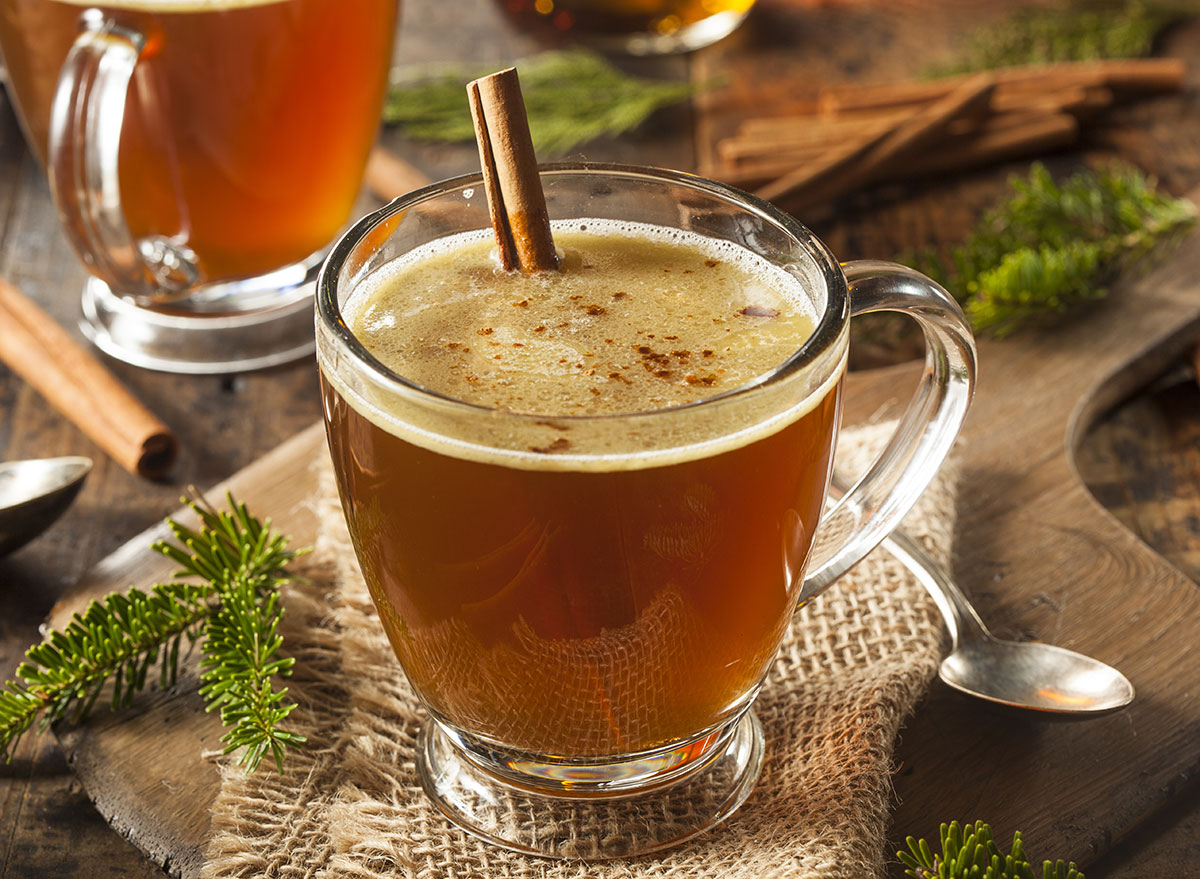 For those who look forward to curling up by the fire during the cold winter months, a cup of hot buttered rum may just be the perfect beverage for near-hibernation. The cocktail marries the delightful flavors associated with comfort food and a warming, spice-filled beverage. Dark aged rum meets melted butter spiced with cinnamon, cloves, nutmeg, allspice, vanilla extract, and light brown sugar. As temperatures are beginning to cool, it's no wonder people across the country are searching for this recipe.
Most of us can appreciate a classic mimosa with orange juice, but have you ever had one that's a bit more seasonal, like one that includes apple cider? This cocktail requires a relatively low-lift as far as preparations go. There are only two ingredients: Champagne or Prosecco and apple cider. However, if you want to get even more creative, you can add cinnamon sugar to the rim as well as slices of apple. (Related: The 30 Classic Cocktails You've Got to Try at Least Once in Your Life.)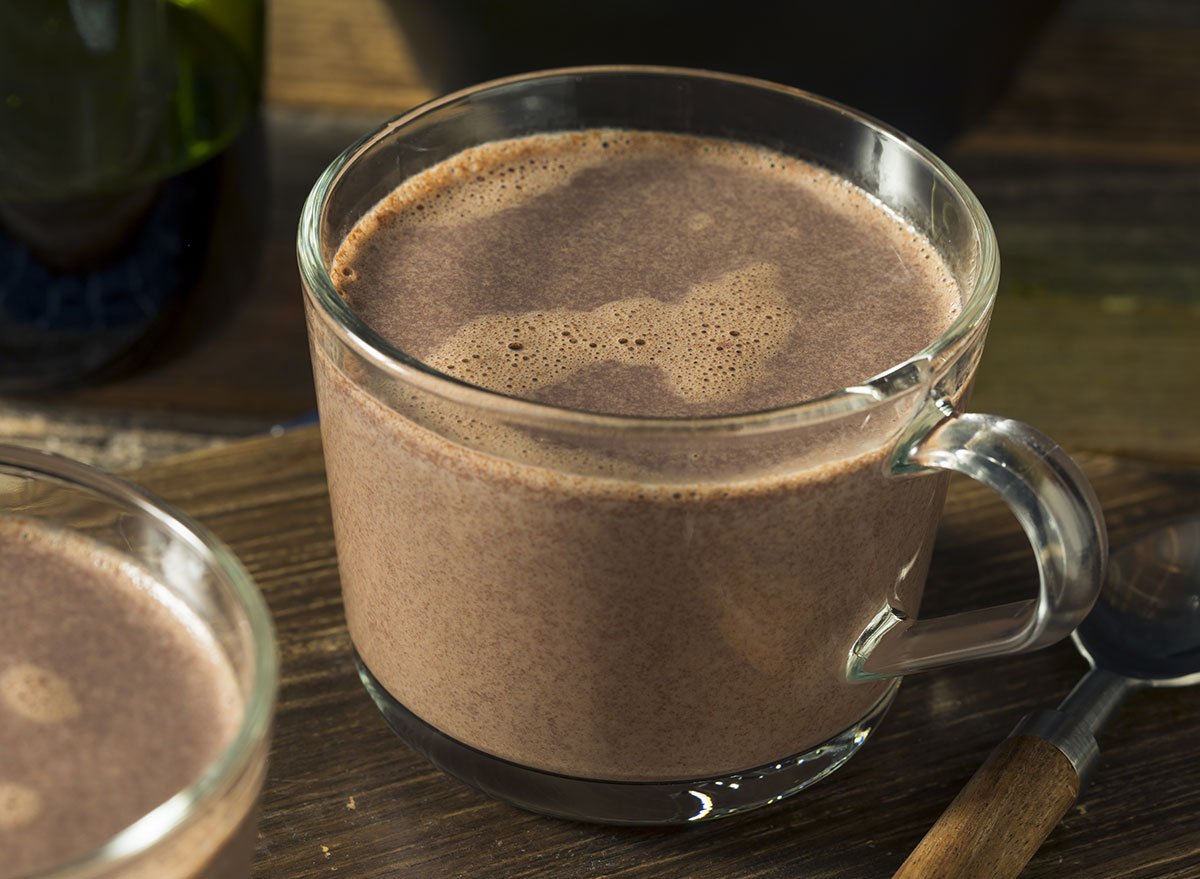 What could be better than a piping hot glass of creamy cocoa that's spiked with bourbon? You can create this adult cup of hot chocolate at home with milk, semisweet chocolate, sugar, cinnamon, bourbon, and if you're really feeling fancy—toasted marshmallows.
'Tis the season for apple cider cocktails, and whether you accompany the chilled fruity beverage with dark rum or bourbon, there's one ingredient you mustn't neglect to garnish with—cinnamon sticks.
Hot chocolate bombs make hot chocolate look like child's play. Not that there's anything wrong with a traditional cup of hot cocoa, of course! Once the treat is placed into a cup of warm water or milk, the chocolate exterior begins to dissolve, and the fluffy marshmallows that were hiding inside begin to rise to the top. The end result? An extra creamy cup of hot chocolate.6254a4d1642c605c54bf1cab17d50f1e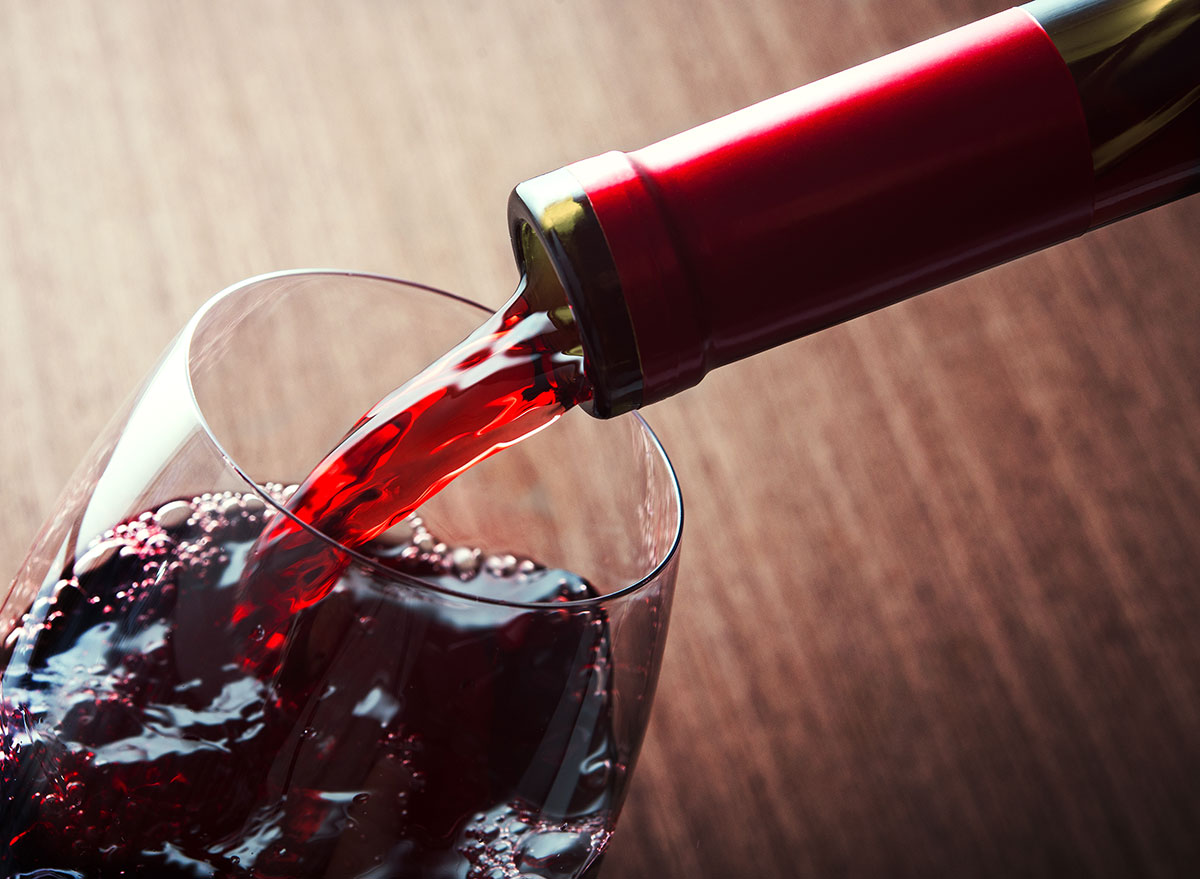 For many, a simple pleasure during the brisk winter months is pouring a glass of red wine. Whether it's a variety that errs on the side of sweet such as a dessert wine like port, or a drier red such as a Sangiovese, you truly can't go wrong with this simple classic choice.
You could try to make your own cranberry wine right at home, or you could opt for a cranberry-infused mulled wine. There are also suppliers that sell premade cranberry wine if you're looking for convenience.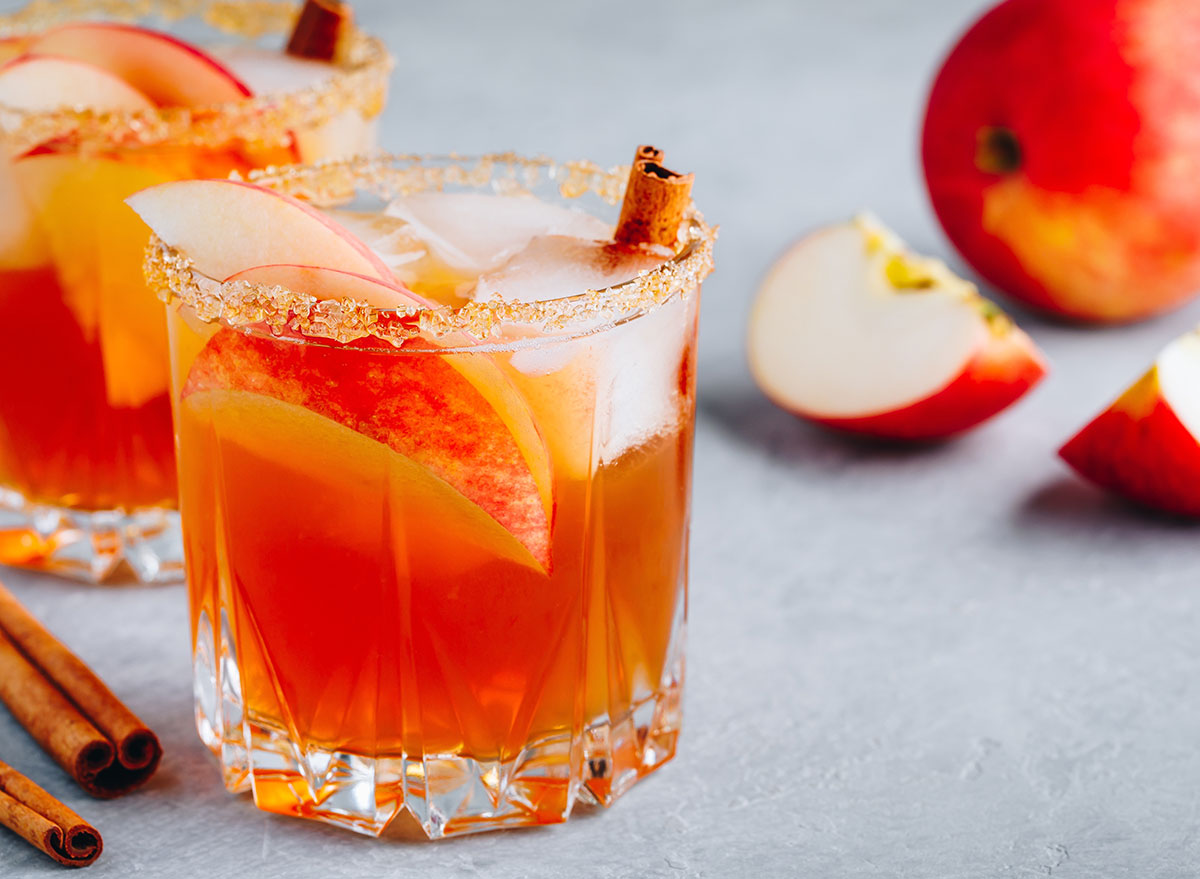 Harvest and holiday punches are nearly the same thing, except a harvest punch may swap out rum or brandy for whiskey. In addition, you can use red wine instead of sparkling for an extra (boozy) boost of flavor.
For more, be sure to read 9 Immune-Boosting Cocktails That Pack Vitamins and Antioxidants.