29 Spring Beverages Hitting Shelves This Season
From spiked seltzer and to kombucha and cold brew, there are so many ways to quench your thirst.
This post contains affiliate links. If you use these links to buy something, we may earn a commission.
If you're stuck at home in quarantine, it can be easy to fall into a routine. Cooking the same things, eating the same snacks—there's nothing wrong with that, but it's fun to add some new flavors into the mix, too.
With that in mind, we've rounded up some of the newest drinks hitting store shelves this season, many of which are even available for ordering online. From spiked seltzer to coffee concentrate, these drinks are perfect for spicing things up during quarantine.
Non-Alcoholic Drinks
Jelly Belly Sparkling Water
Imagine your favorite jelly beans were used to flavor sparkling water. That's what you get with the new Jelly Belly Sparkling Water—but without any of the sugar. With just carbonated water and natural flavors, this seltzer will stack up to your favorite carbonated beverages. Seriously, the French Vanilla tastes just like cream soda!
GT's Kombucha Sacred Life

A classic in the kombucha world, GT's is celebrating its 25th anniversary this year with a new flavor: Sacred Life. Fresh-pressed ginger, young coconut water, and blue spirulina combine to create a vibrant blue kombucha with effervescence and billions of probiotics. We'll give a birthday toast to that!
Cherry Vanilla Coke Zero Sugar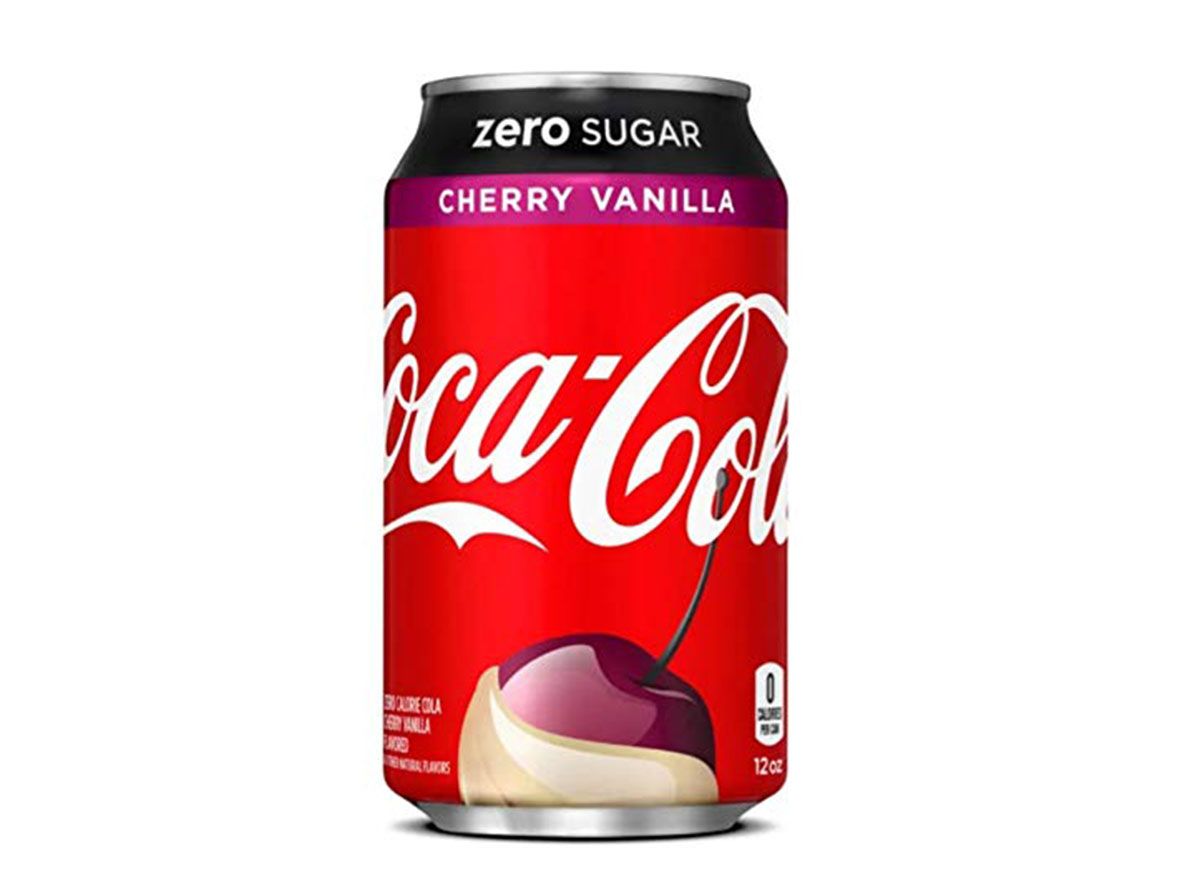 Coke just got a little sweeter—minus the sugar. The latest flavor in the Coke Zero line brings together two favorites: cherry and vanilla. The new soda launched in February, just in time for springtime sipping. Like all Coke Zero offerings, the Cherry Vanilla flavor has zero sugar and carbs.
Grillo's Pickles Vinegar Drink
Ready for a new workout drink? As a vinegar-based drink, Grillo's Pickles new cold-pressed pickle beverages—in lemon and pickle flavors—contain electrolytes, making them a great choice for a post-workout drink. They're sold at Whole Foods.
The best thing about KOE Kombucha is that it's shelf-stable, making it perfect for quarantine. Even better news? The brand just introduced Strawberry Lemonade and Lemon Lime flavors in February. At only 35 calories and eight grams of sugar per 12-ounce can, this kombucha offers a probiotic punch without the junk.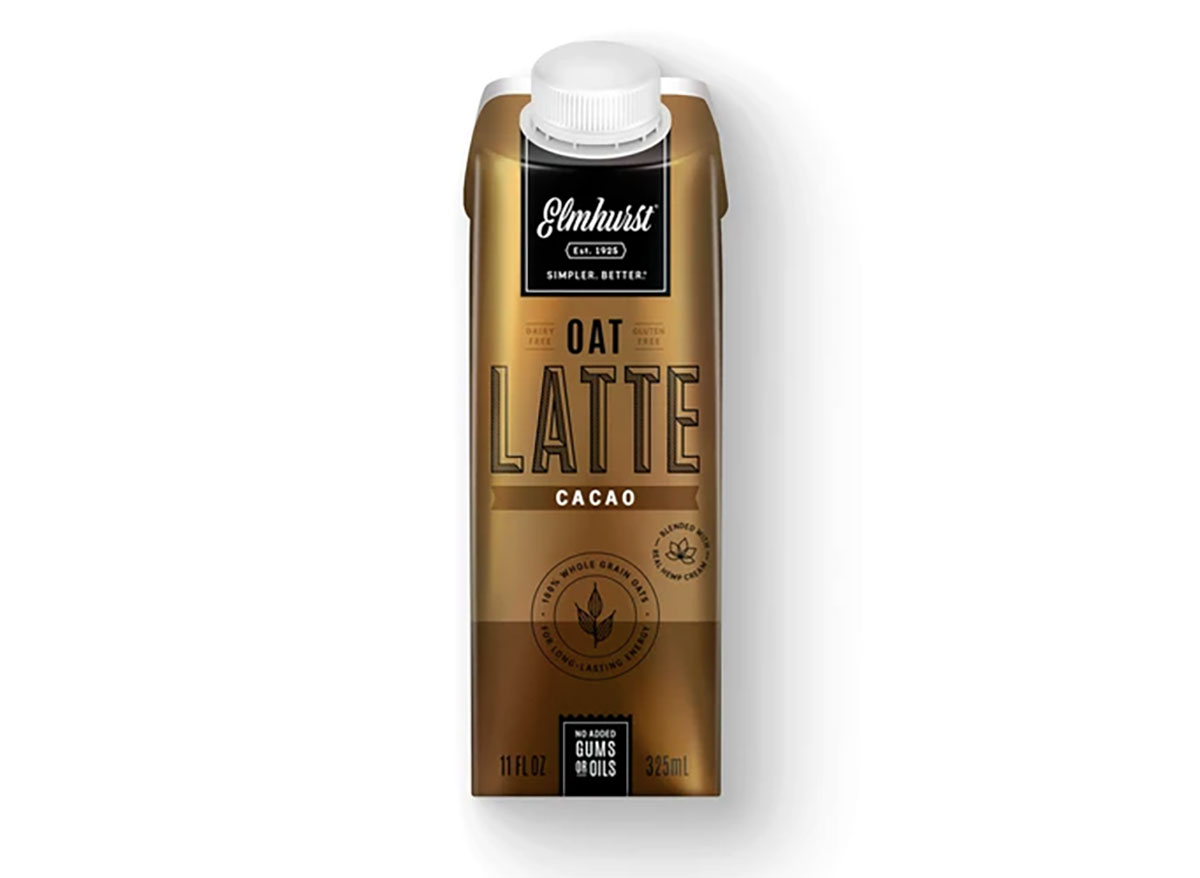 Known for its plant-based milks, Elmhurst recently launched ready-to-drink lattes with its signature oat milk. Try Cacao, Matcha, or Golden oat milk lattes with simple ingredients and 100 percent whole grain oats. Each 11 oz. carton has six grams of sugar, 26 grams of whole grains, 95 milligrams of caffeine, and no added gums or oils.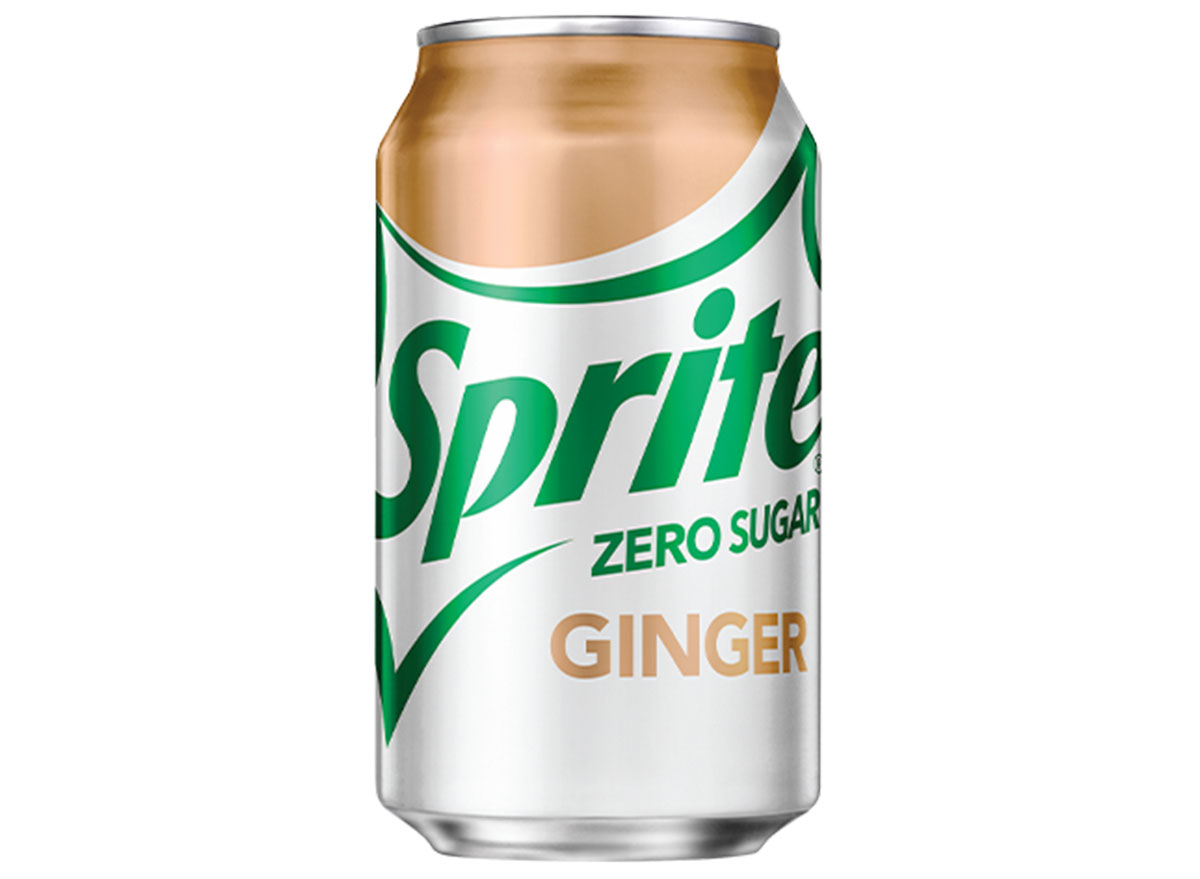 It's like ginger ale and Sprite had a baby! Sprite Ginger Zero Sugar combines the taste of Sprite you know so well with a hint of ginger. Best of all, there are zero calories in each 12-ounce can. Since its February launch, Sprite Ginger Zero sugar has been available in grocery stores nationwide.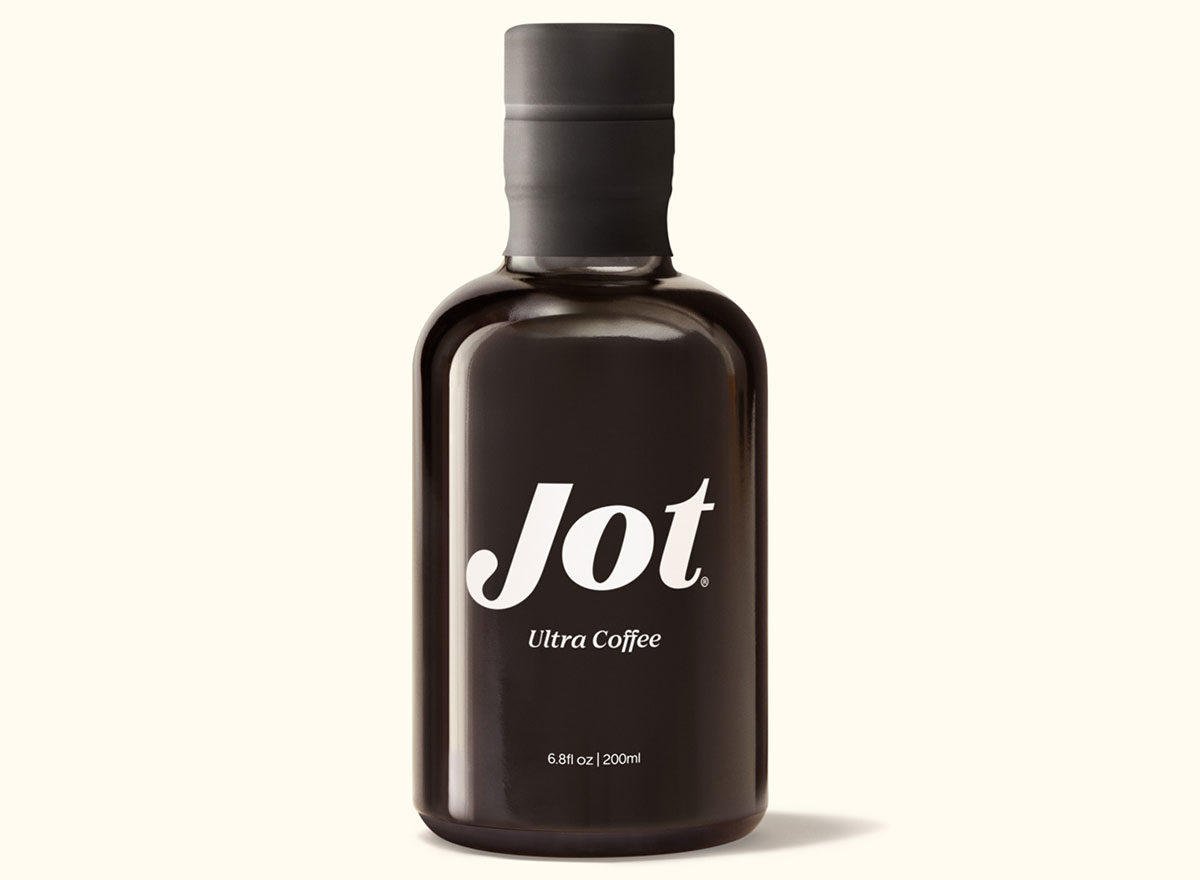 Missing your morning latte at a local coffee shop? Elevate your at-home coffee experience with this new coffee concentrate. Just add one tablespoon of Jot to water or milk, and you'll have a ready-to-drink beverage. Feeling fancy? The concentrate works great with foamed or steamed milk for barista-style drinks at home.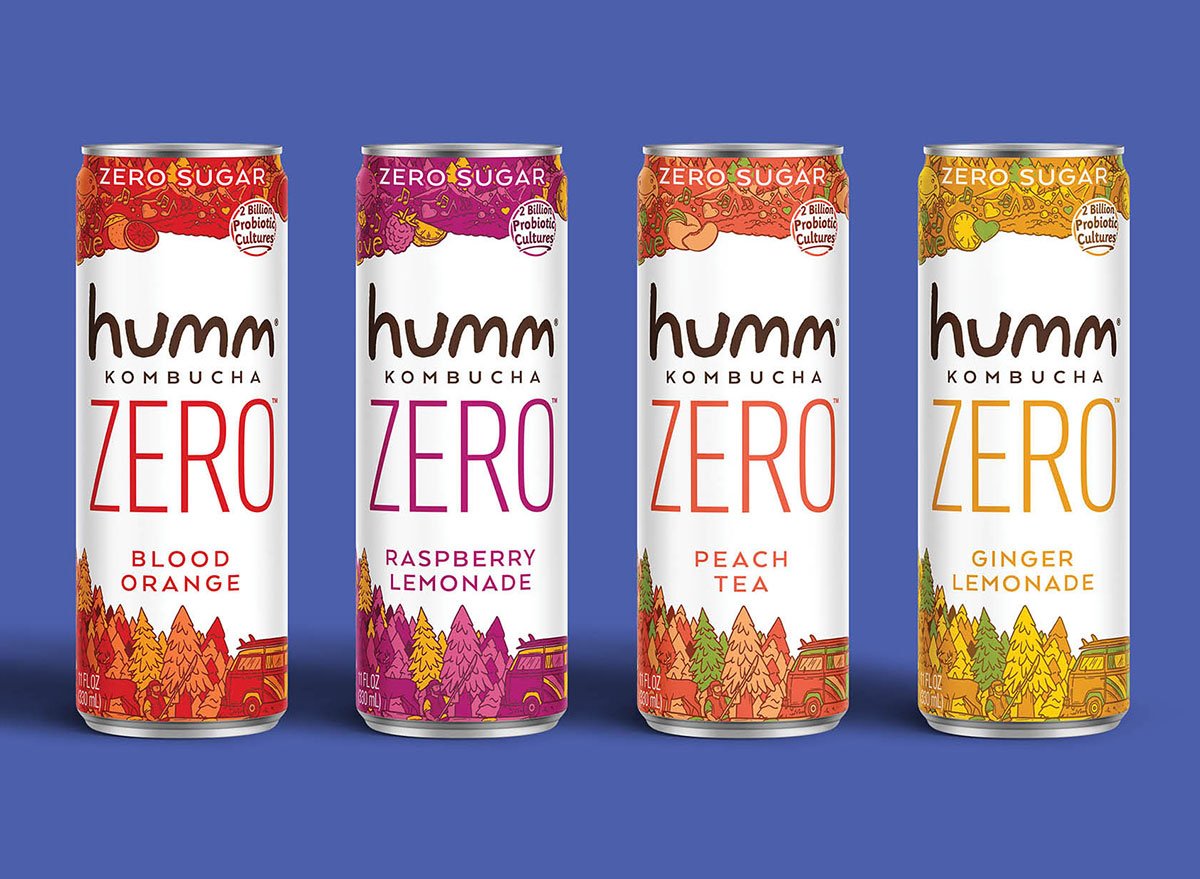 Not only is Humm Zero Kombucha shelf-stable, but it's now also the brand's first kombucha with zero sugar. Launched this month, Humm Zero is made with all-natural, plant-based sweeteners and packs more than two billion probiotics, plus B12 vitamins. It's available in flavors Peach Tea, Blood Orange, Ginger, and Raspberry Lemonade.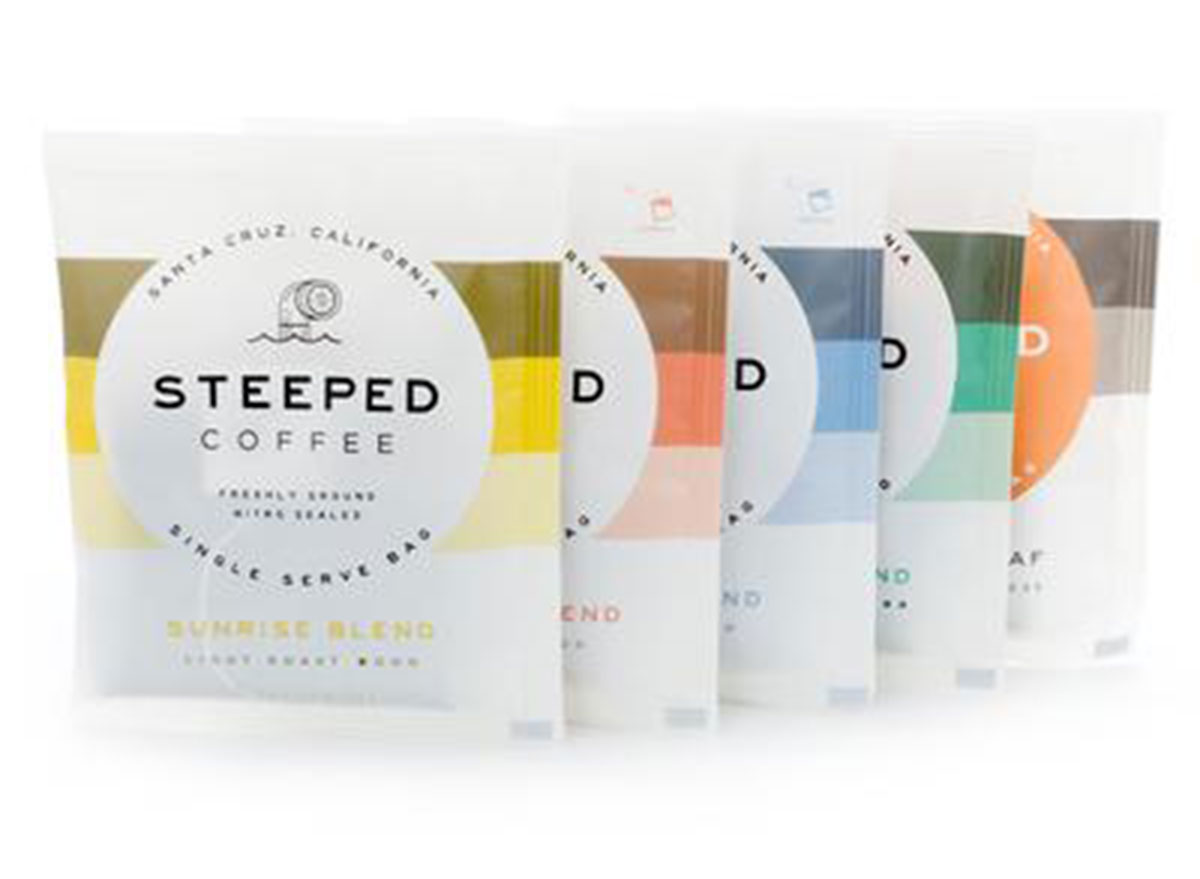 There's a new player in the single-serve coffee world. Steeped Coffee serves up full-bodied coffee in a compostable bag. Similar to how you'd brew a tea bag, you "steep" Steeped Coffee for five minutes and you have barista-approved joe. Not only is it better for the environment than pods, but it's super easy to make anywhere, even if that's just at home. All you need is hot water.
Weller CBD Sparkling Water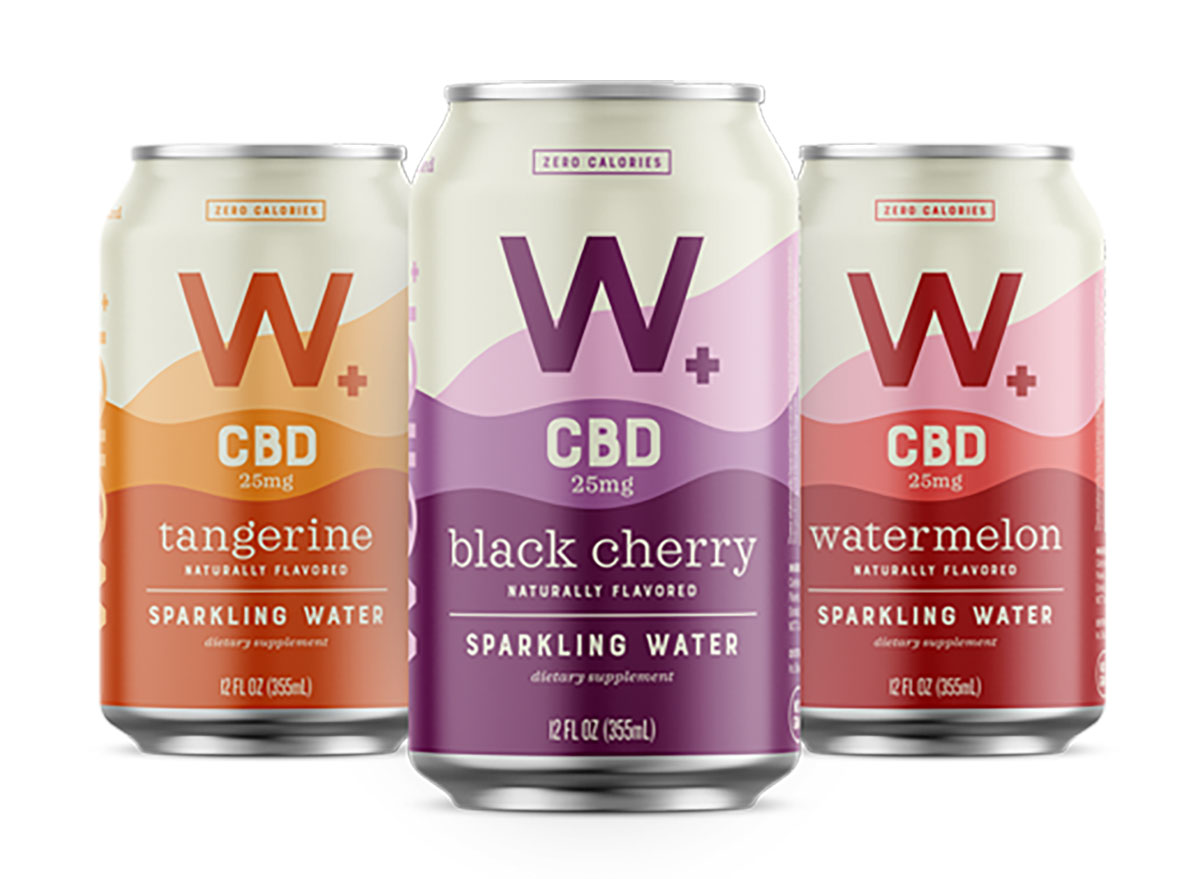 Known for its CBD products, Weller is introducing a new sparkling water flavor this season: grapefruit. While many CBD beverages have 15 milligrams of CBD or less, Weller's contains 25 milligrams of the purest broad-spectrum CBD possible. You can enjoy the chill knowing the beverage has zero calories, zero carbs, and zero sugar.
Lemon Perfect Lemon Water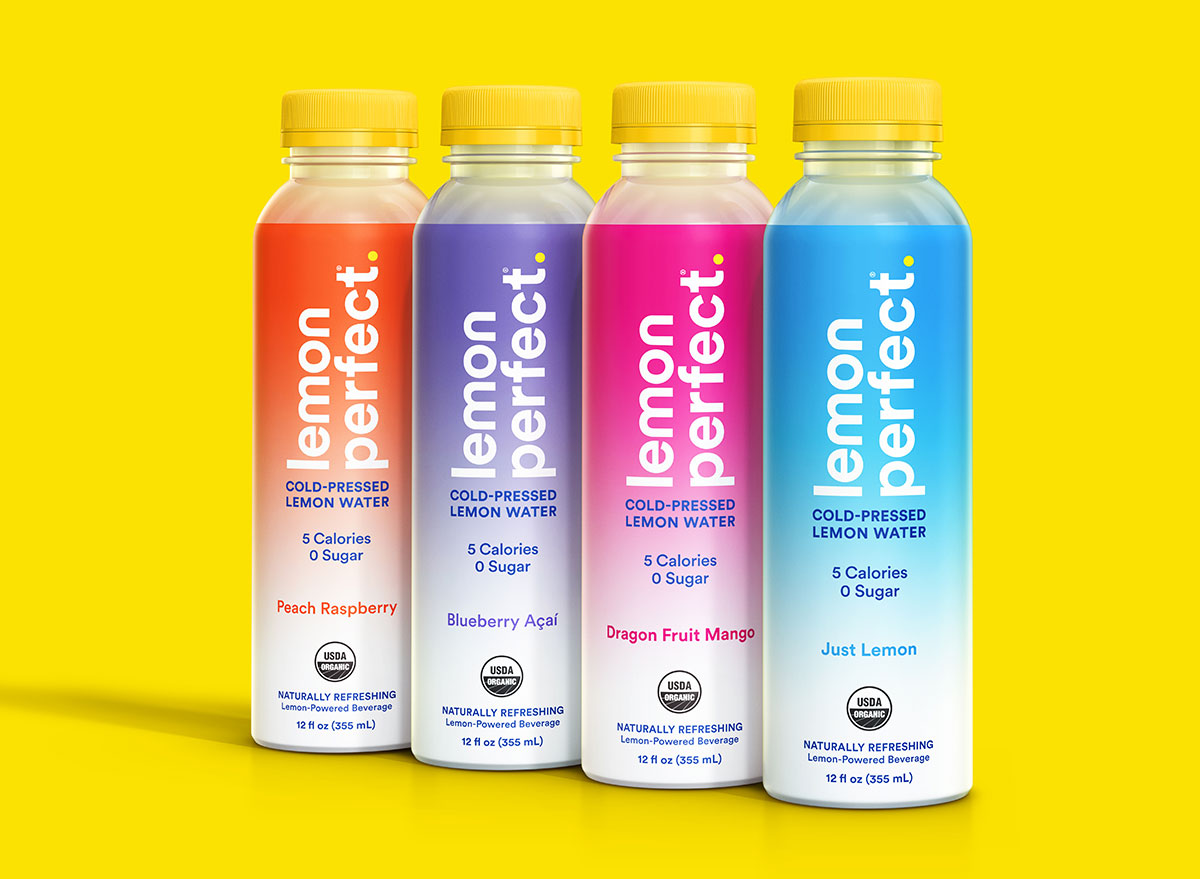 Lemon Perfect's new shelf-stable lemon waters are the perfect drink to keep on hand during the quarantine. Each flavor—Just Lemon, Blueberry Acai, Dragon Fruit Mango, and Peach Raspberry—contains half a cold-pressed organic California-grown lemon. And all of them are zero sugar!
Sunwink Sparkling Herbal Tonic
Sunwink, a woman-founded brand that offers a variety of herbal tonics, is introducing a new flavor: Hibiscus Mint Unwind. Each bottle contains 1,000 milligrams of herbs (aka four times the amount found in typical herbal teas); the newest contains adaptogenic superherbs, mint, and ashwagandha. Two percent of the proceeds of the new hibiscus flavor will benefit the Marsha P. Johnson Institute.
Suja Elevated Nutrients Juices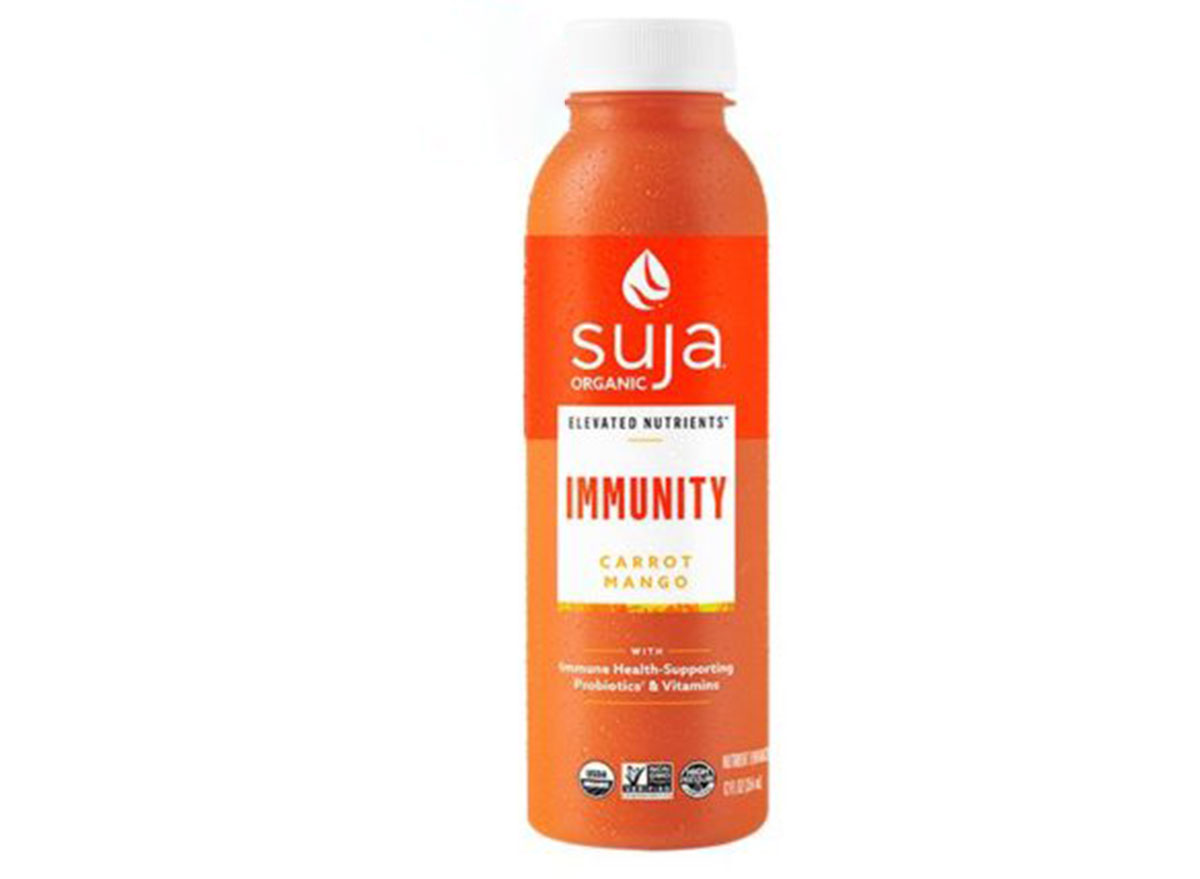 Step aside, OJ! These new juices from Suja were developed in collaboration with Whole Foods to help elevate your overall wellness. Each flavor (including Blueberry Lychee, Carrot Mango, or Prickly Pear) is packed with vitamins and minerals that help target specific benefits such as beauty, immunity, or energy.
Q Mixers Hibiscus Ginger Beer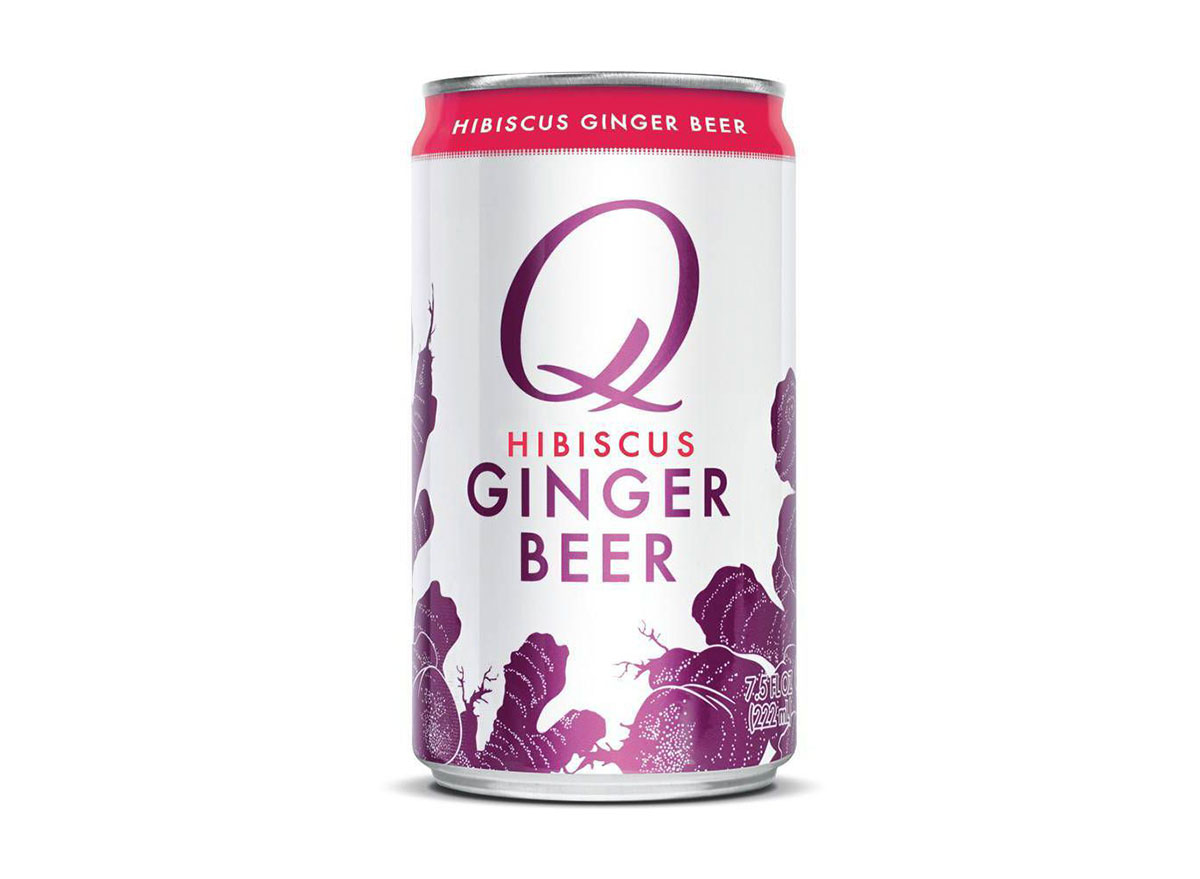 Ginger beer gets an upgrade with Q Mixers newest beverage: Hibiscus Ginger Beer. Whether you sip it solo or use it to make a perfect spring cocktail, you'll enjoy the spicy kick from this carbonated canned drink. It contains hibiscus and rose hips to give it a floral punch; plus, it's naturally sweetened and free of artificial ingredients. Find it at Target.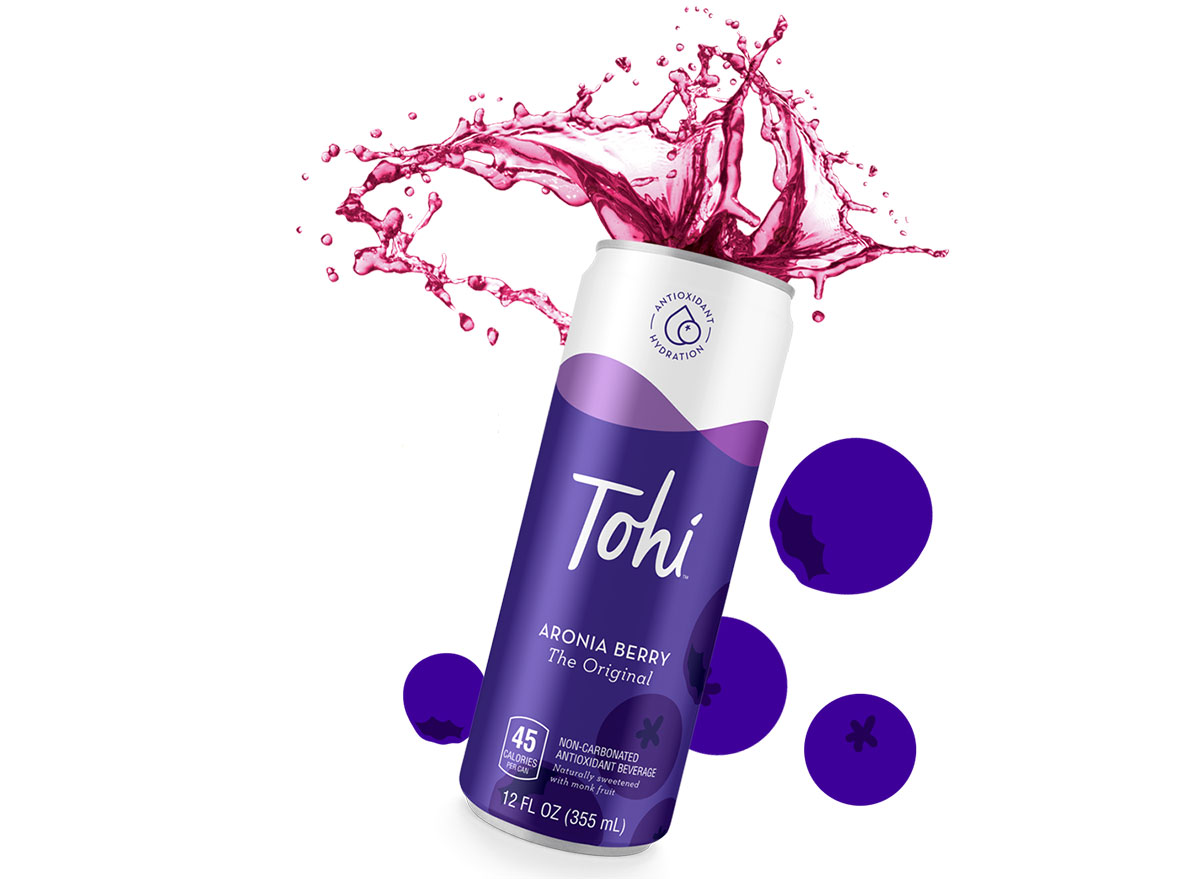 The aronia berry is native to North America, but you may have never heard of it. That's about to change with the launch of Tohi, a beverage line that incorporates the fruit, which has four times the antioxidants of blueberries and two times that of acai berries. The non-carbonated beverages (available in original, blackberry raspberry, dragon fruit, and ginger lime) have no added sugars and come in 12-ounce cans available on Amazon.6254a4d1642c605c54bf1cab17d50f1e
Humblemaker Coffee Co. Cold Brew Shots
Think of this as a ginger shot, but with your favorite morning brew instead. Humblemaker Coffee Co.'s latest line of shots combine fresh roasted organic coffees with supplements and natural energy. Boomtowne is a multivitamin supplement, La Fonda is an antioxidant, and Black Sea contains L-Theanine and Ginseng for cognitive wellness.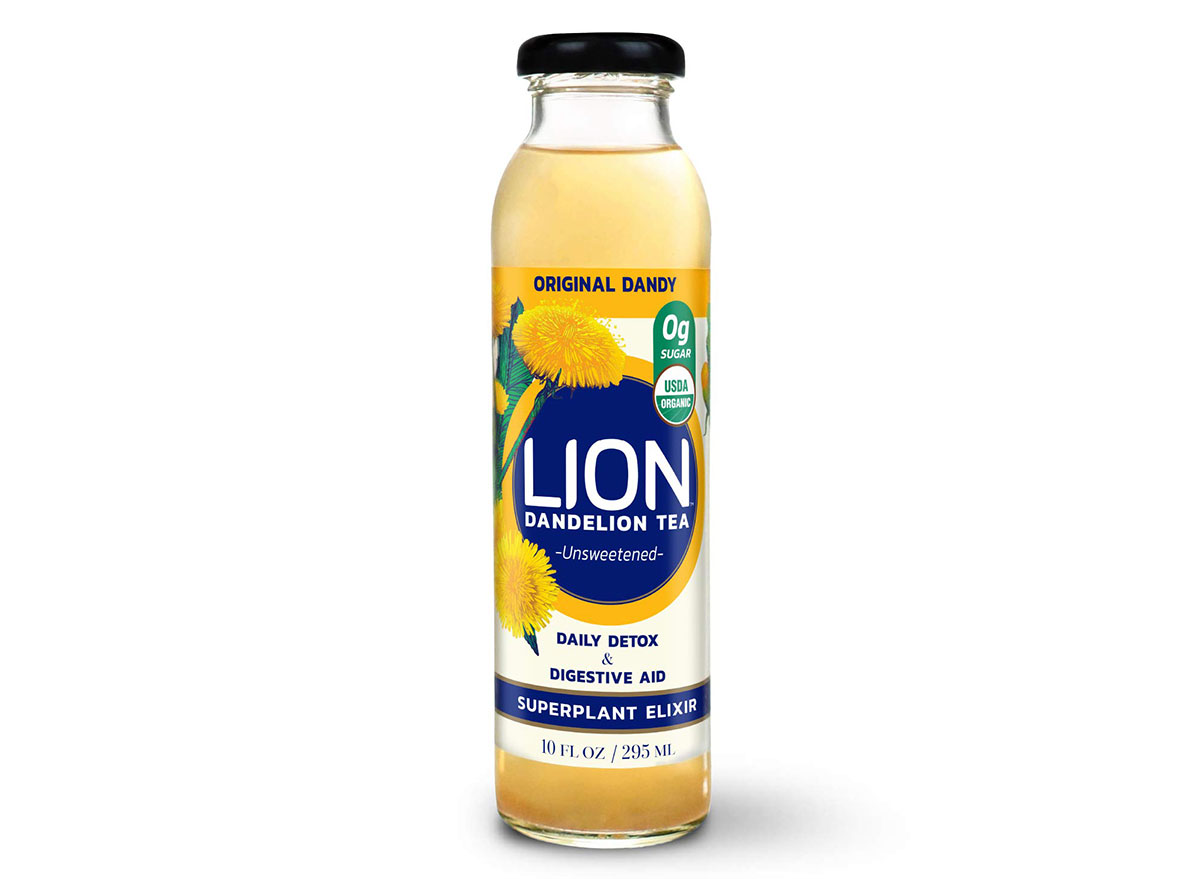 While plenty of homeowners curse the dandelion as a weed, it actually has a lot of health benefits. And Lion Dandelion Tea harnesses the herb's digestive-boosting power in its new line. With flavors like Blueberry Hibiscus and Lemon Elderflower, this drink is as delicious as it is good for you.

Get your daily dose of vitamins with a bit of fizz. V8 Sparkling+Energy is packed with green tea plus a serving of veggies and fruit without any sugar and is only 50 calories. Find it at your local grocer in March in sparkling flavors like Strawberry Kiwi, Orange Pineapple, Lemon Lime, and Black Cherry.
Golden Road Mango Cart NA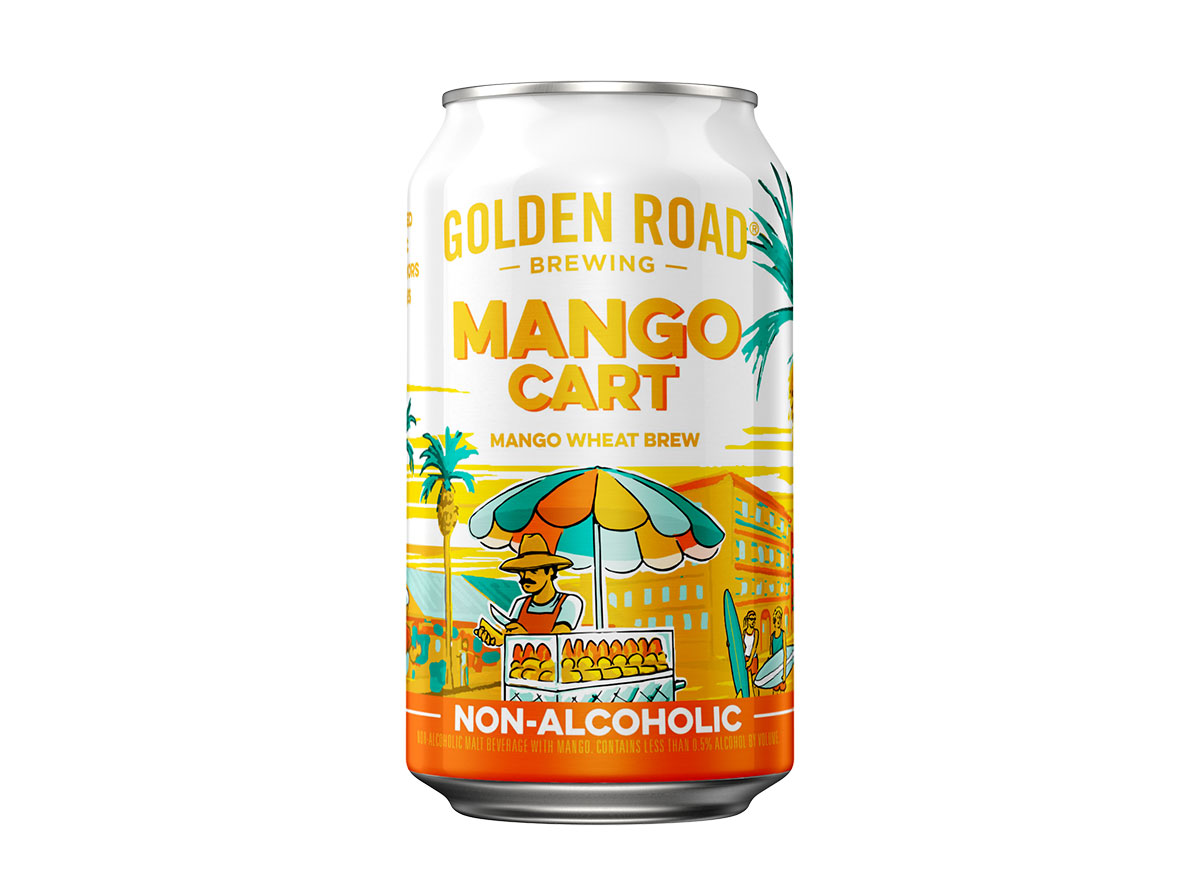 If you've been looking for a new non-alcoholic beer, look no further than Golden Road Brewing's new offering: Mango Cart NA. A nod to the brand's best-selling Mango Cart Wheat Ale, the non-alcoholic beer has a fruity, tart beer taste without the booze. It comes in at 0.5 percent ABV, which is similar to kombucha.
Alcoholic Drinks
Strainge Beast Hard Kombucha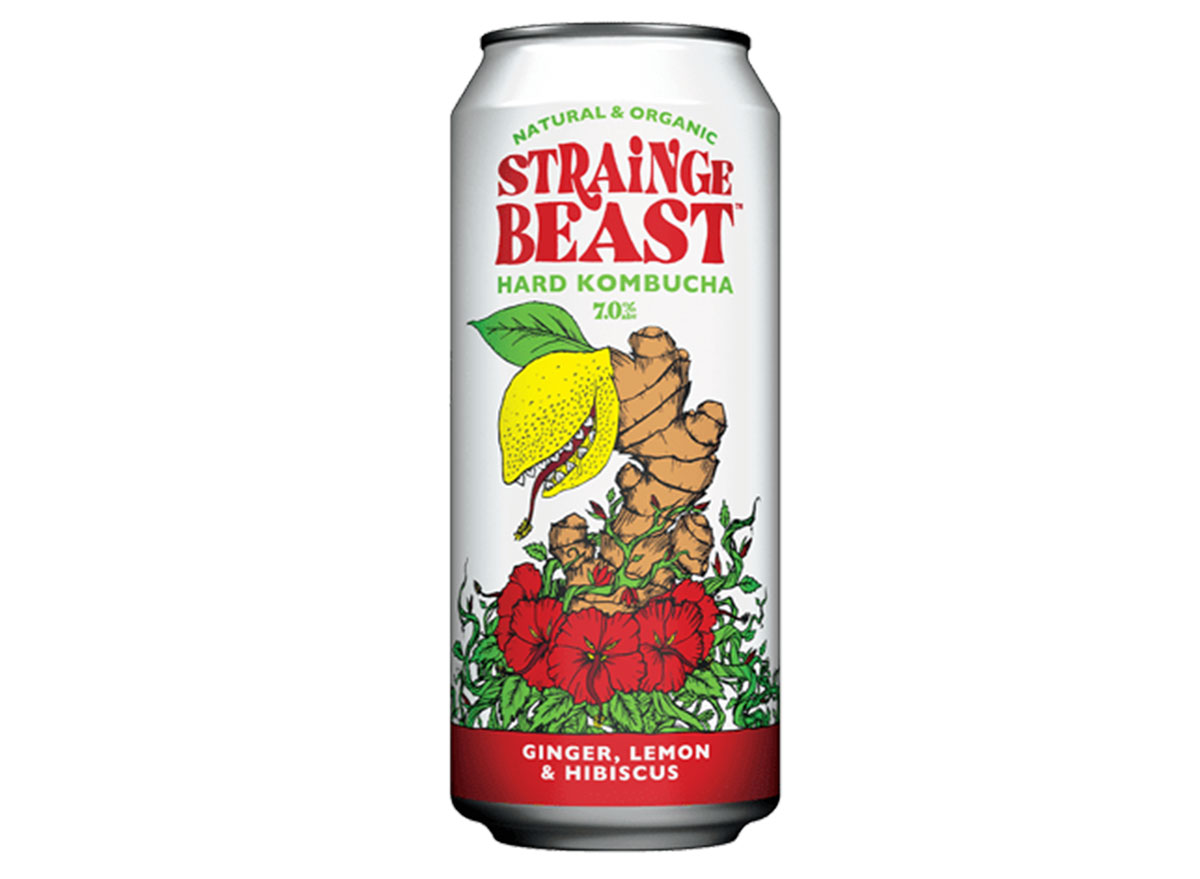 Although Sierra Nevada is known for its beers, the brand is venturing into a new realm: Strainge Beast, a hard kombucha, which is the brand's first non-beer offering. At 7 percent ABV, the first flavor–Ginger, Lemon, & Hibiscus—has started rolling out nationwide. Two additional flavors—Blueberry, Acai, & Sweet Basil and Passion Fruit, Hops & Blood Orange—will become available through the summer before eventually all are available in cans. Based on our love of both Sierra Nevada and kombucha, we think it will be worth the wait!
Miami Cocktail Company Spritz Canned Cocktails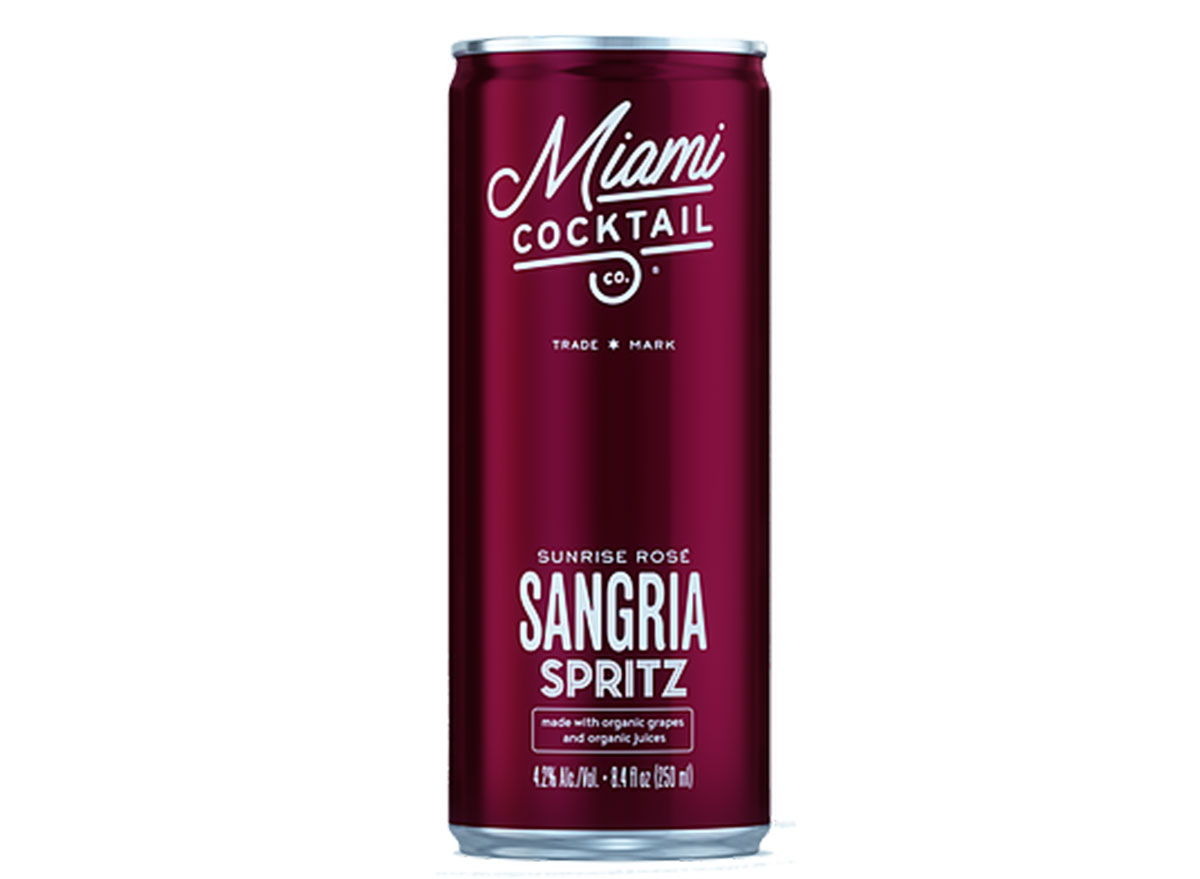 Who doesn't love a craft cocktail? Everyone! That's why Miami Cocktail Company created Spritz canned cocktails. With Sangria, Bellini, Margarita, Mimosa, and Paloma flavors, each can serves a handcrafted cocktail without the fuss. Best of all, there's no sugar added and each can contains only 110 calories.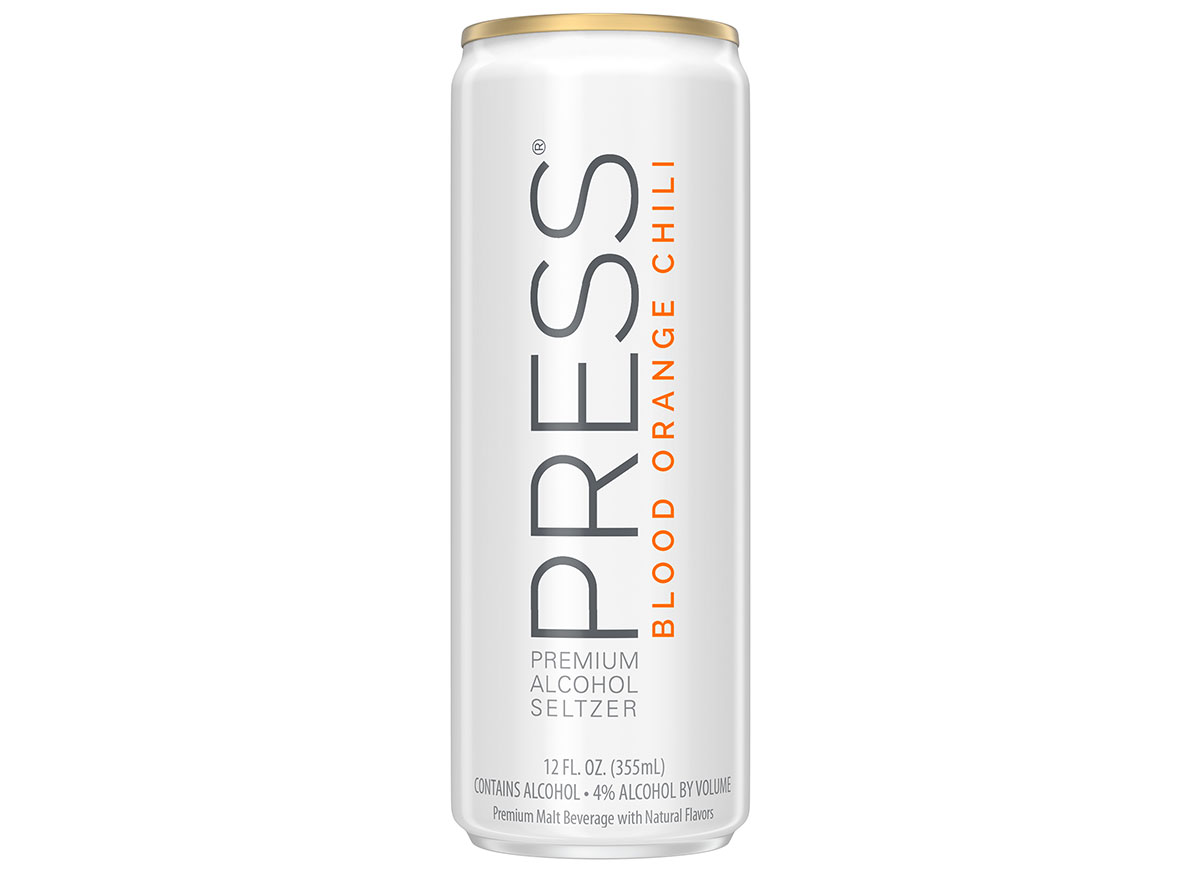 Crafted with all natural flavors, PRESS is one of our favorite spiked seltzers at Eat This. And it just got better: The woman-owned brand just released its newest flavor, Blood Orange Chili. The first spicy seltzer has only 110 calories and is gluten-removed—your jalapeño margarita could never.
Maha Organic Hard Seltzers
Watch out White Claw—there's a new hard seltzer player in town. Maha, which launched in March in partnership with Golden Road Brewing founder Meg Gill and Anheuser-Busch, will provide a line of hard seltzers that use 100 percent organic ingredients. With a focus on wellness, the flavors (raspberry, tangerine yuzu, and black cherry) feature a proprietary blend of vitamins and minerals in addition to a 4.5 percent ABV.
Devils Backbone Brewing Co. Bright Sparkling Ale Pineapple
A keto friendly beer? Yes, you heard us right. Devils Backbone Brewing Company has introduced a "better for you" ale that has only two grams of carbs, zero sugar, and 85 calories. With an all-natural pineapple flavor added in, you'll be able to indulge without any guilt.
Available in strawberry, lime, passionfruit, and pineapple, these ready-to-drink malt beverages feel like sunshine in a 12-ounce can.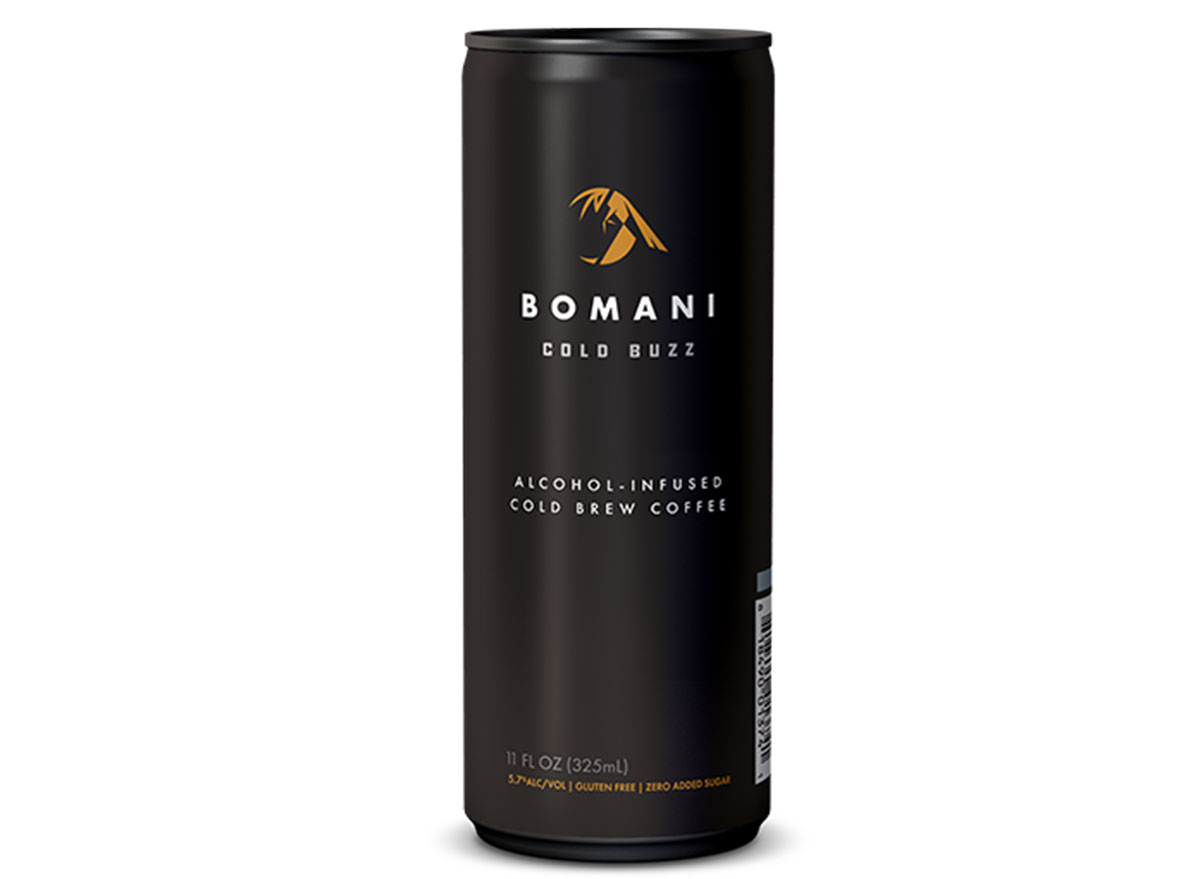 Looking for a cold brew that will put an extra pep in your step? BOMANI Cold Buzz has got you—but you may not want to make it part of your workday routine. The new beverage is the first alcohol-infused cold brew. In addition to being made of ethically sourced 100 percent Arabic coffee, the canned drink is dairy, sugar, gluten, and carb-free—plus it's vegan and kosher and only 110 calories.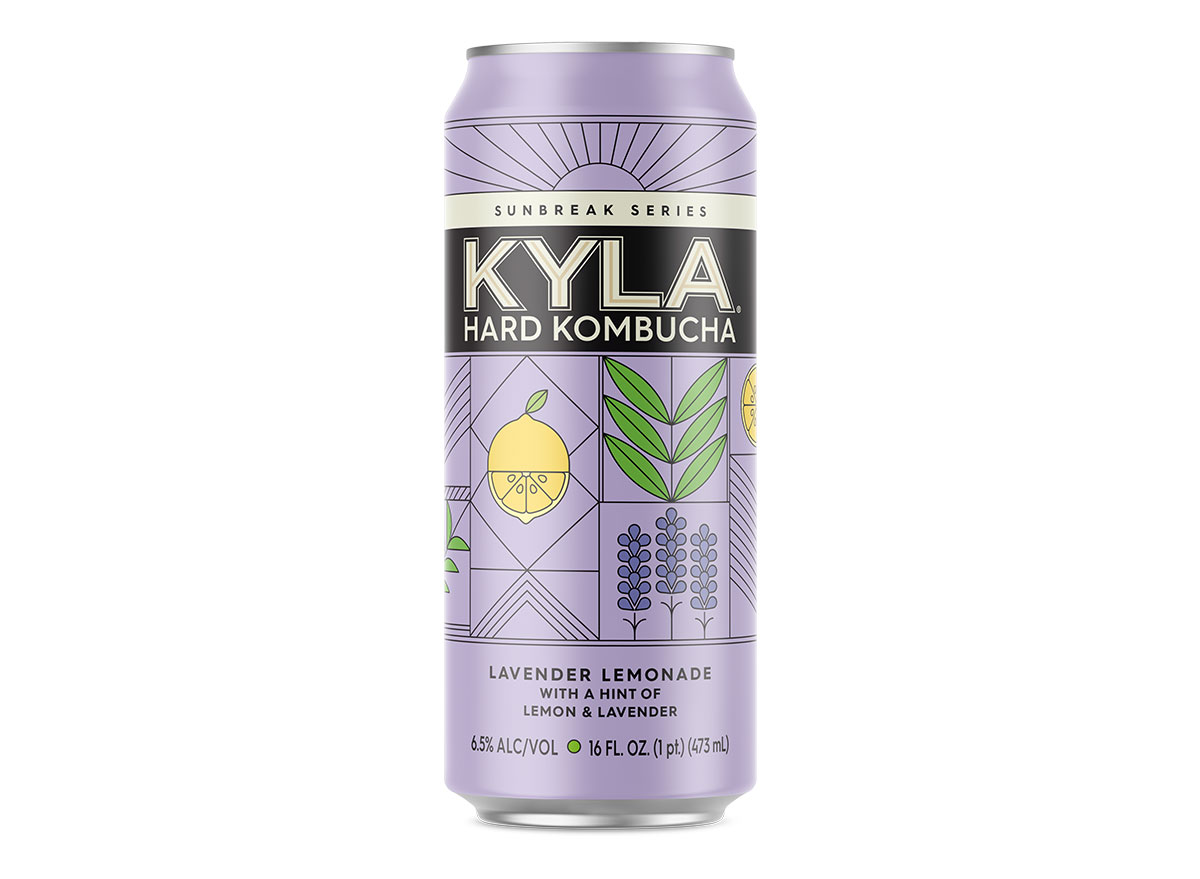 Get your daily dose of probiotics at happy hour with Kyla Hard Kombucha. The brand's latest line, Sunbreak Series, comes in some delicious flavors: Lavender Lemonade, Pineapple Ginger Cola, Coconut Crush, and Sunset Trio. Find these 16-ounce cans at leading grocery and specialty foods stores.
Greenbar Distillery Highballs
As LA's first distillery established since prohibition, Greenbar Distillery has a large portfolio of organic spirits. And now, you can purchase the brand's new line of Canned Highball Cocktails at Whole Foods stores nationwide. The three drinks—whiskey and soda; rum and cola; and gin and tonic—will make you believe you just mixed up a fresh drink.
Dalene Rovenstine
A New York-based freelance journalist, Dalene Rovenstine often writes about food and drink and health, as well as entertainment, beauty, and other lifestyle topics.
Read more about Dalene