4 Health Benefits of Taking Salmon Oil, According to Science
Here's why it may be the best fish oil to take.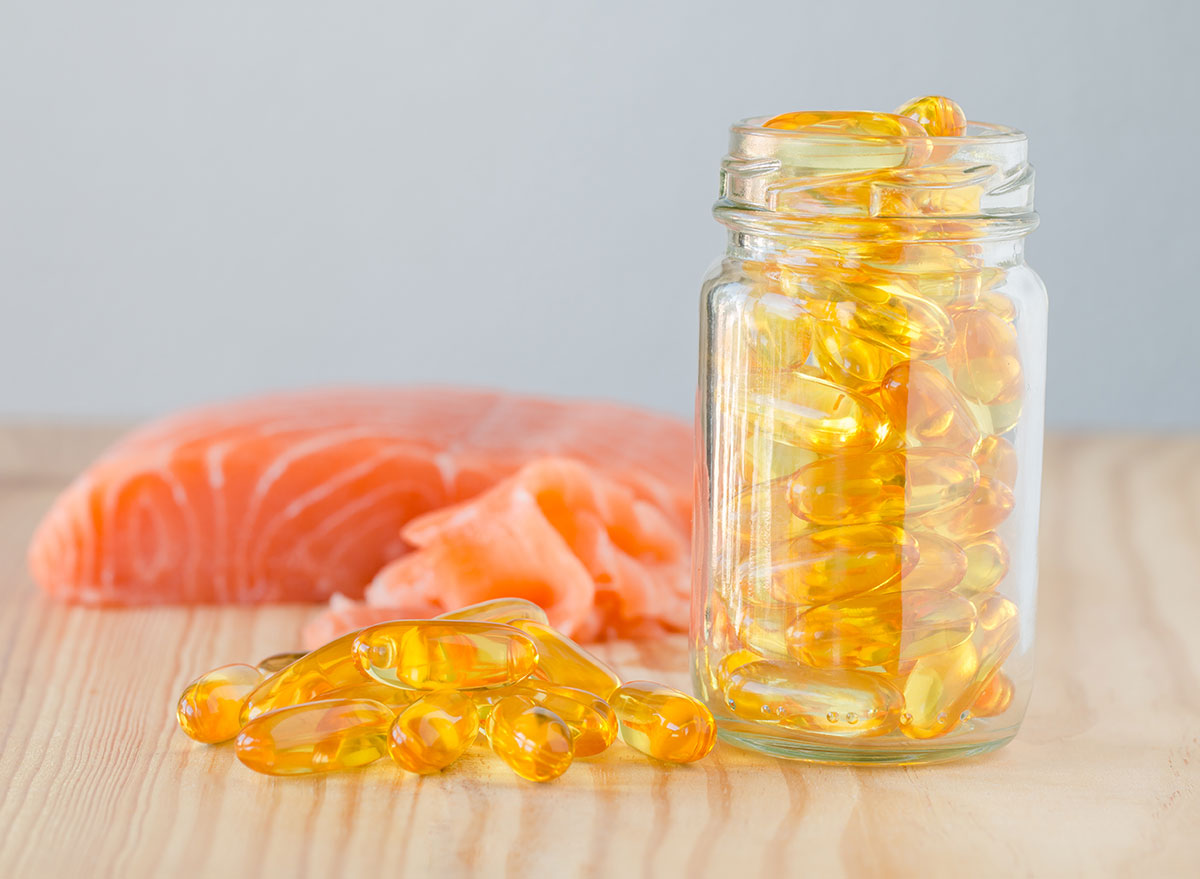 If you're trying to decide whether or not to take a fish oil supplement, perhaps you could start by looking into salmon oil, as it's shown to pack the most omega-3 fatty acids.
Omega-3 fatty acids are key for optimal health. As Sydney Greene, MS, RD, explained to Eat This, Not That! in a previous article on the difference between omega-3, -6, and -9 fatty acids, "Omega-3s make up the structure of cells in our body. We also need them for hormone production, immune function, and heart and lung support," she said.
The perk of taking a supplement? If you don't have access to high-quality salmon near you or you don't like the taste of salmon, you can still reap the health benefits of the nutrient-dense seafood without having to eat it.
Below, you'll find just four key benefits the supplement can provide. Afterward, make sure to catch The 7 Healthiest Foods to Eat Right Now!
It may promote healthy skin.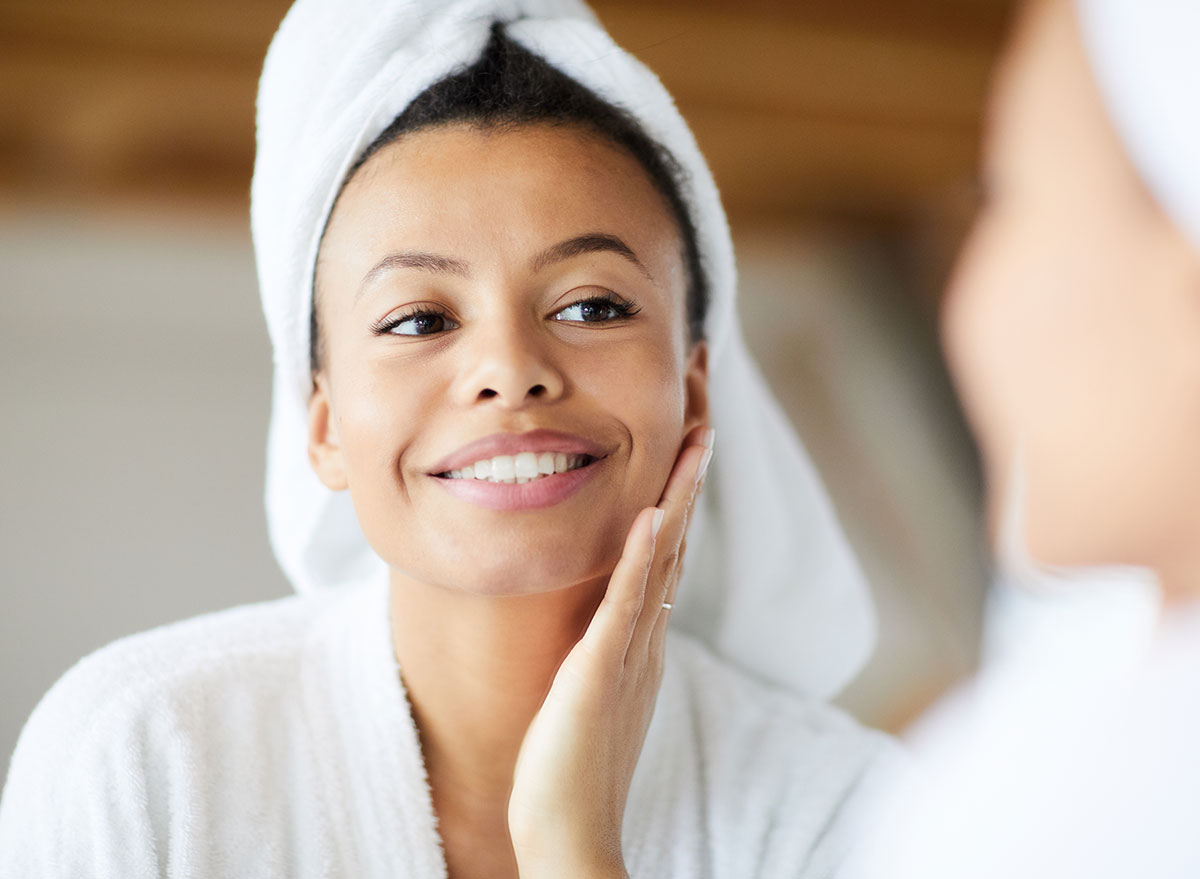 Salmon oil may help give you radiant, healthy skin. This is largely due to the omega-3 fatty acids in fish oils. Research has shown that consuming omega-3s can help protect your skin from sun damage, reduce dry skin and itching caused by dermatitis, and even expedite wound healing processes. In addition, a review published in Marine Drugs found that fish oils can help reduce hyperpigmentation and even prevent skin cancer development.6254a4d1642c605c54bf1cab17d50f1e
It could improve heart health.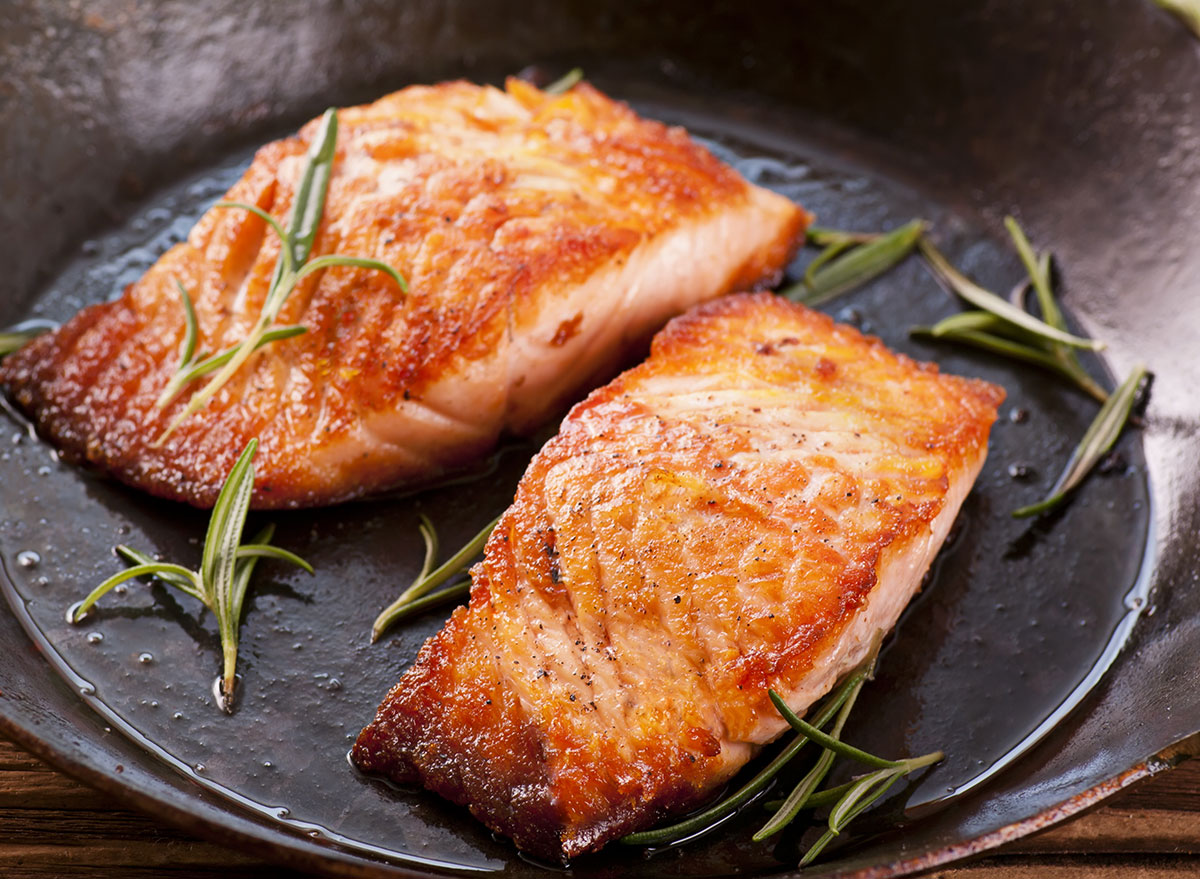 While a new study questioned whether or not fish oil was actually effective in protecting against cardiovascular disease—arguing that it's largely dependent on genetic makeup—omega-3 fatty acids have routinely been shown to promote heart health. In fact, the American Heart Association recommends enjoying a 3.5-ounce serving of salmon at least two times per week to reap its health benefits.
Some studies have linked the type of omega-3 fatty acid that salmon is naturally rich in—docosahexaenoic acid (DHA)—to reduced blood triglycerides and even harmful LDL cholesterol particles. Regular consumption of omega-3 fatty acids may also reduce the risk of heart attack and stroke, as well.
It could support brain health.
As you age, your brain becomes more prone to inflammation, according to a review published in Frontiers in Aging Neuroscience. So it's even more important that you consume omega-3 fatty acids as you get older to help combat that inflammation. More specifically, higher levels of DHA and eicosapentaenoic acid (EPA) may help those with mild cognitive impairment.
A 2018 study suggests that both DHA and EPA can enhance the nerve growth factor level, which may help improve cognitive function in those with mild to moderate Alzheimer's disease.
It may play a role in eye health.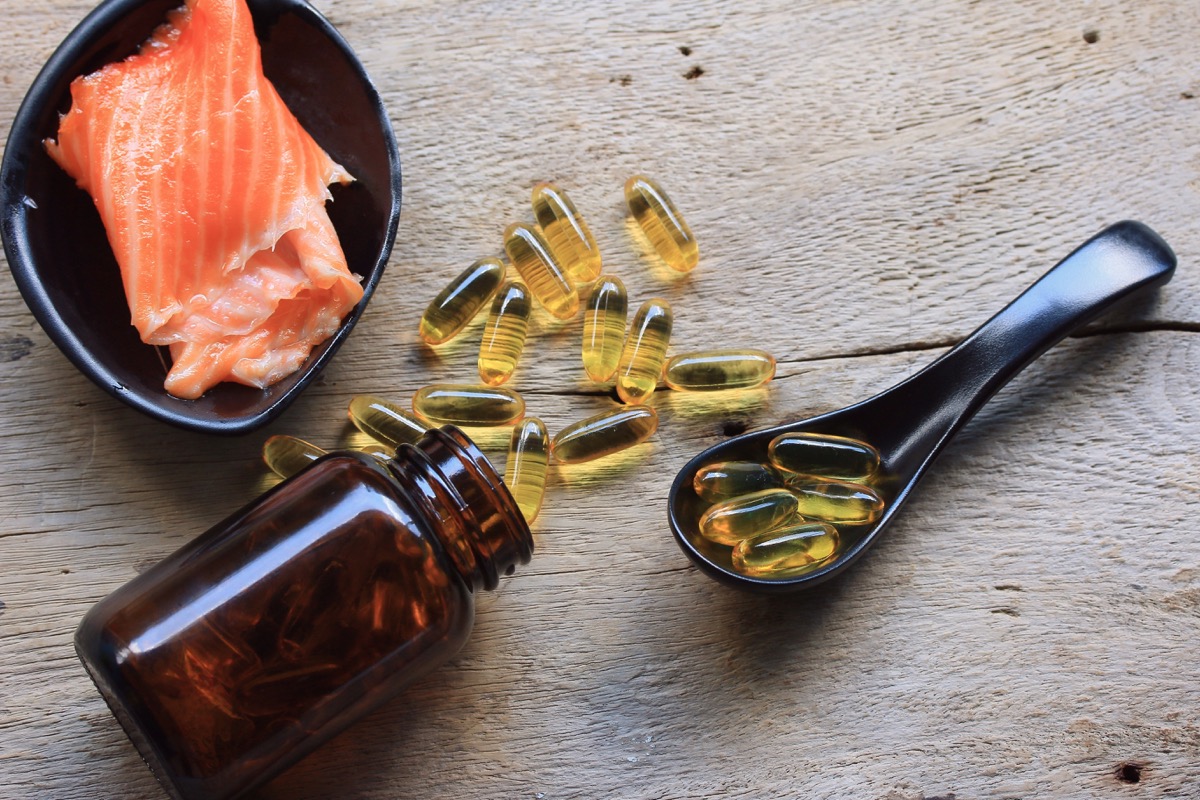 Research has indicated that omega-3 fatty acids can help play a role in the development of healthy eyes and good vision during childhood. However, it may also help you preserve vision throughout adulthood, too. One study reported that DHA prevented age-related vision loss in lab mice.
For more, be sure to check out The One Food to Eat to Improve Your Vision, Expert Says.