The One Trick To Lose Weight Like Crazy, Says Celebrity Trainer
This Hollywood trainer's major weight-loss tip might seem counterintuitive, but she swears it's the best.
If you've been following Hollywood news, you know the season of celebrity bikini bodies is upon us in a big way. Granted, some stars are just perpetually fit—but as Will Smith recently reminded us, some celebs are just like the rest of us. One celebrity trainer has talked exclusively with Eat This, Not That! to reveal the one must-do she challenges her clients to try when they come to her to slim down for the season.
Latoya Julce is a certified personal trainer and instructor at New York City's 305 Fitness. Julce has trained some big names and taught stars like Hannah Bronfman, Amanda Seyfried, and Mary Kate Olsen and Ashley Olsen in her classes. Julce also happens to be a registered nurse, which gives her an even more specialized perspective on health and nutrition, while she adds that both arms of her career help her relate well to the busiest among us—as an operating room nurse and a trainer, Julce rarely sits down.
Read on to discover the exact tips that Julce tells her clients to try to tone up. And for more insight into how your favorite stars stay fit, check out Rita Ora Shares the Workout She Does to Get Six-Pack Abs.
Work in some weighted squats.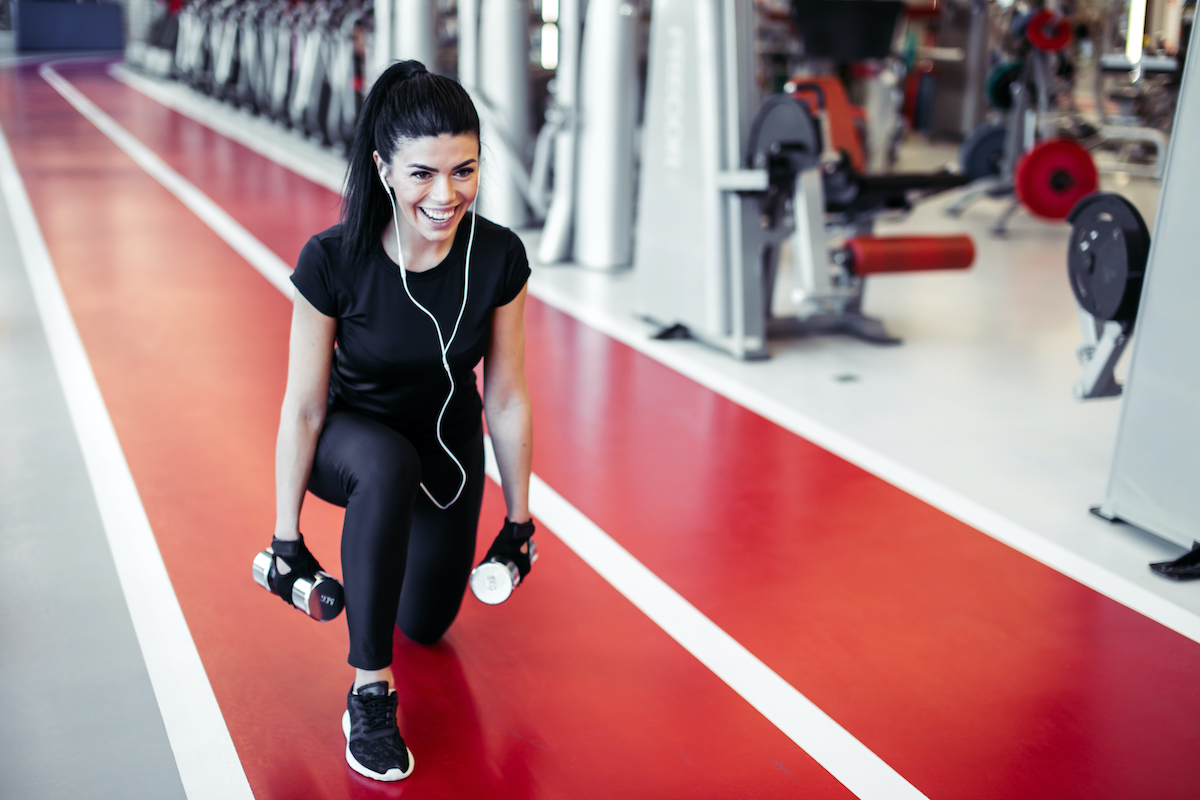 What's the best exercise move to do when you want to torch fat and tone? "A weighted squat is always a great move," Julce says. "It will burn the most calories for you, and a lot of things—abs, legs, glutes—have to work to do a squat properly. Besides, sitting down and standing up is something you do every day, so why not do an exercise that's really functional in your life, as well?"
Not only is a squat awesome for your shape, but a top physician has also explained why it's a powerful move for your brain health, too.
This celeb trainer says to lose weight, eat more often.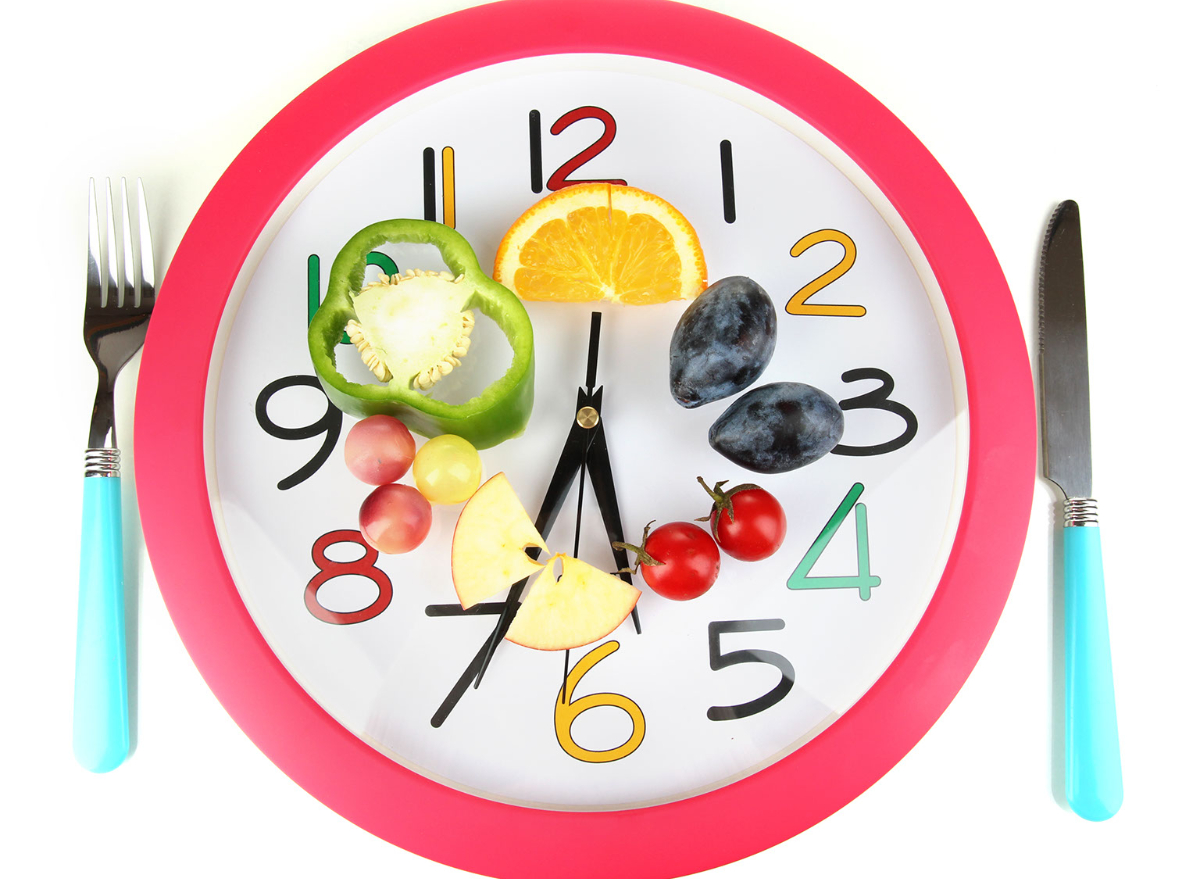 In the age of the intermittent fasting craze, Julce says that the truly healthy way to eat with discipline is to actually eat more often. "Snacks are super important for me," Julce says. "I tell all my clients: If you don't have your meals, that's fine, but your snacks will be key. Never wait until you're starving—that's when you go crazy and make bad choices. You always want to have a snack, and make sure your sugars are at a decent level."
To lose weight, here's the best snack to pack.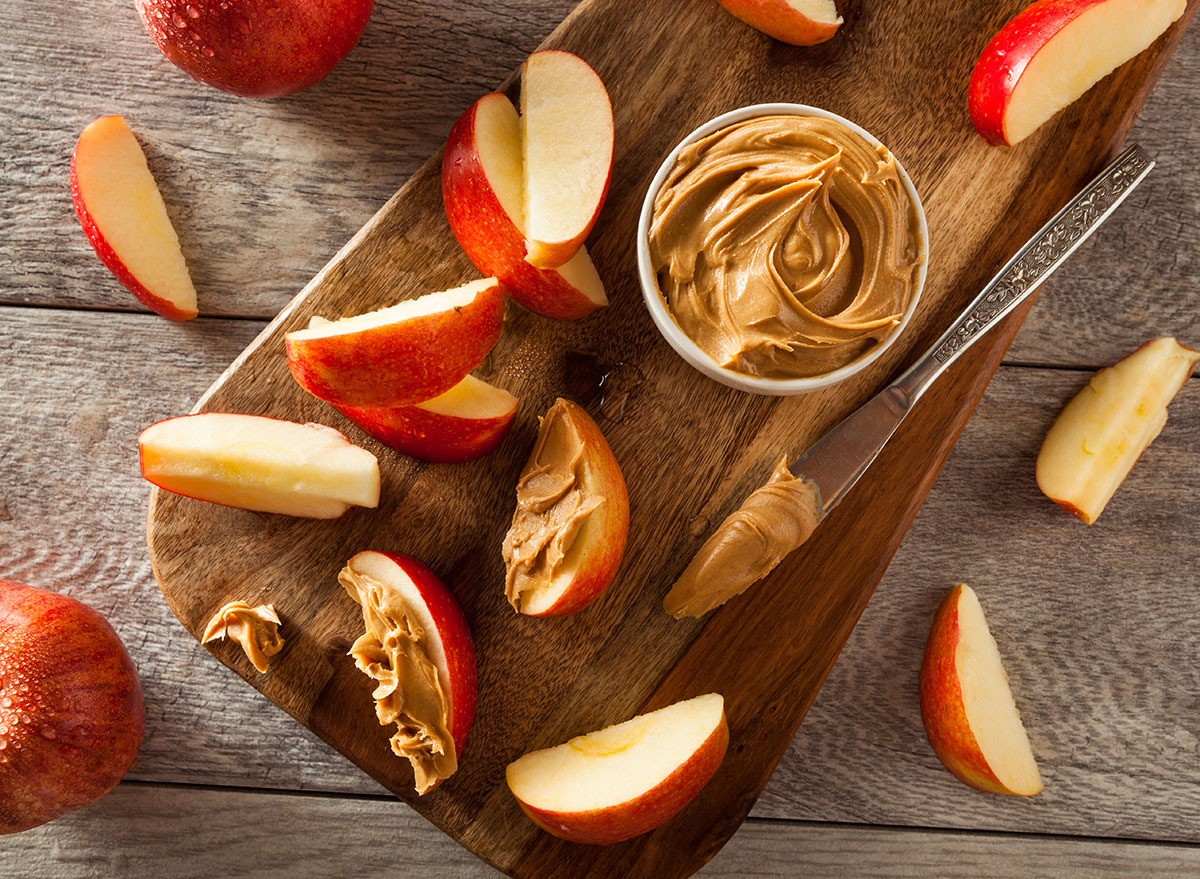 "My job is not a desk job, and sometimes I don't really know when I'm going to eat my lunch," Julce says. Her go-to? Half an apple with peanut butter or almond butter. "I grab a spoon, and it's easy to manage," she says. Plus with the hit of protein, fat, and fiber, this snack will stabilize your levels and help you feel fuller to keep you from crashing before your next break.
To lose weight, stocking the right protein bar can also be key.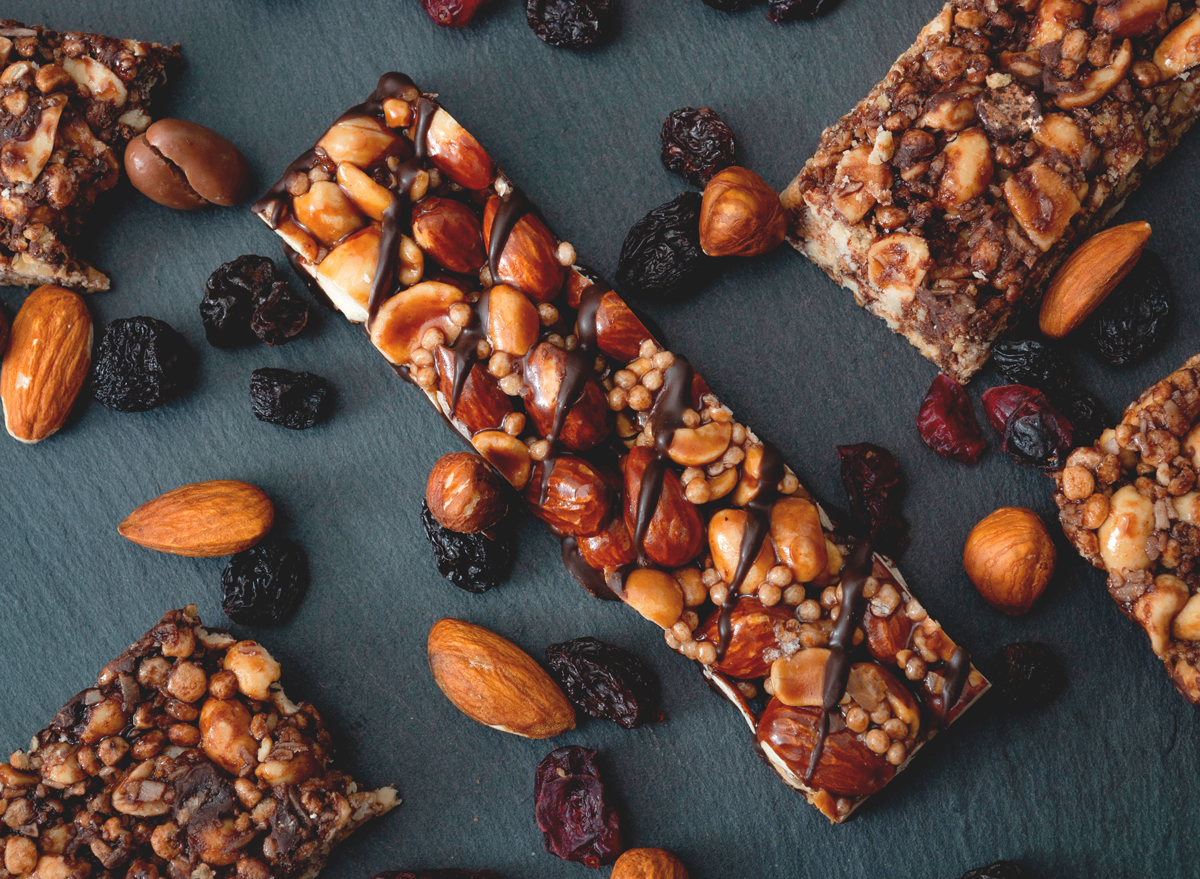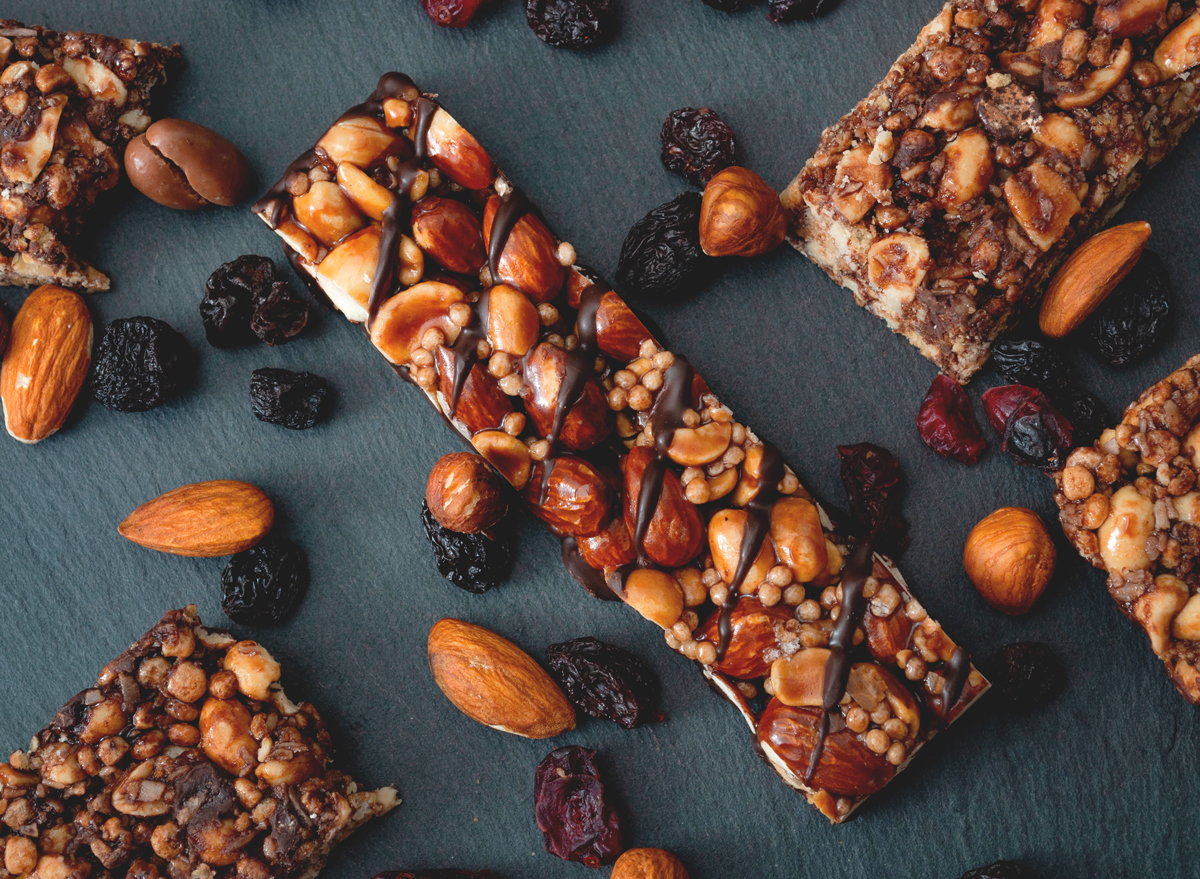 Julce says a protein bar is also an easy grab on the go to help you avoid feeling hungry—but you need to go for a good one. Her favorite is a KIND bar, which "is on the low end of the sugar scale," she says, while she'll occasionally get ONE protein bars, which have just one gram of sugar. (Also peek at what happens to your body when you eat a protein bar.)6254a4d1642c605c54bf1cab17d50f1e
The #1 way to lose weight is to eat slower.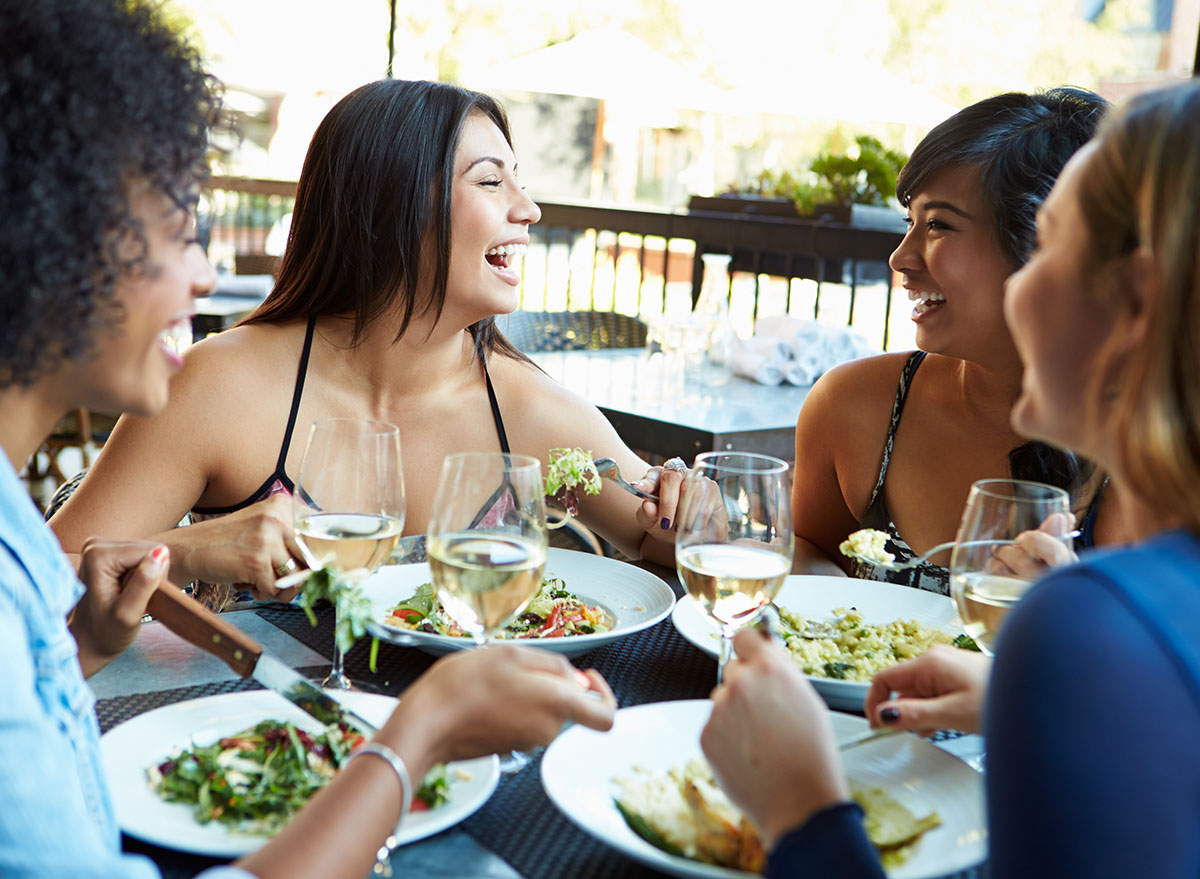 Julce says the single most important tip anyone can start right now is to really slow down your pace of eating. "We're always in a rush and eating so fast, but your stomach is only a certain size. If you overeat, that's how the calories add up. Talk, have a sip of water, take your time, enjoy your meal. Then you'll notice as soon as you feel full."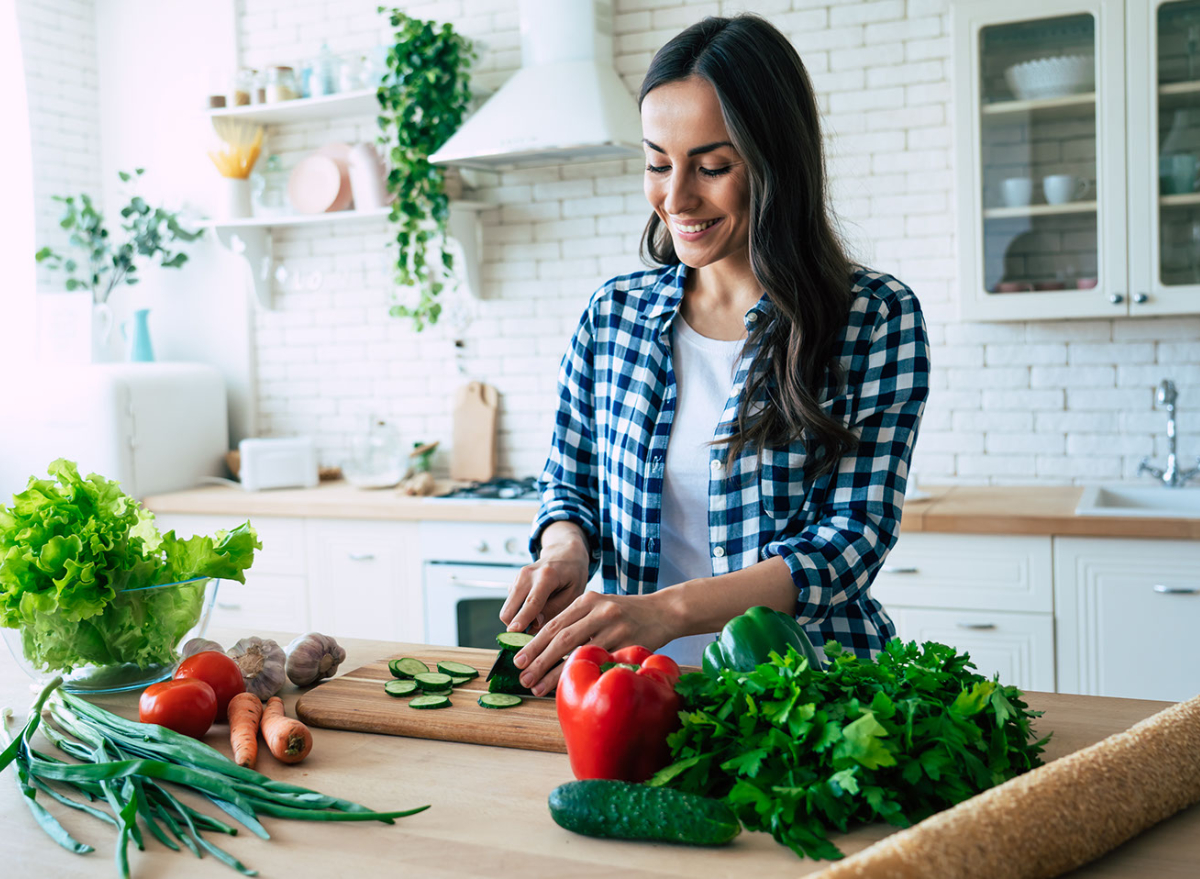 Julce's clients' comments on social media suggest she's known for preaching, and practicing, health as a lifestyle. "I know it's a cliché, everyone says it on Instagram—but preparation and consistency are the key, honestly." She says taking the time for meal prep, shopping for healthy snacks, and planning out your day are worth the effort. "Weight loss and eating good really takes time, but if you just hone in to being consistent and prepared, it will really pay off."
Keep reading:
Krissy Gasbarre
Krissy is a senior news editor at Eat This, Not That!, managing morning and weekend news related to nutrition, wellness, restaurants and groceries (with a focus on beverages), and more.
Read more about Krissy