Costco Is Adding This Popular Service to More Warehouses
It was phased out in 2013, but is making a comeback.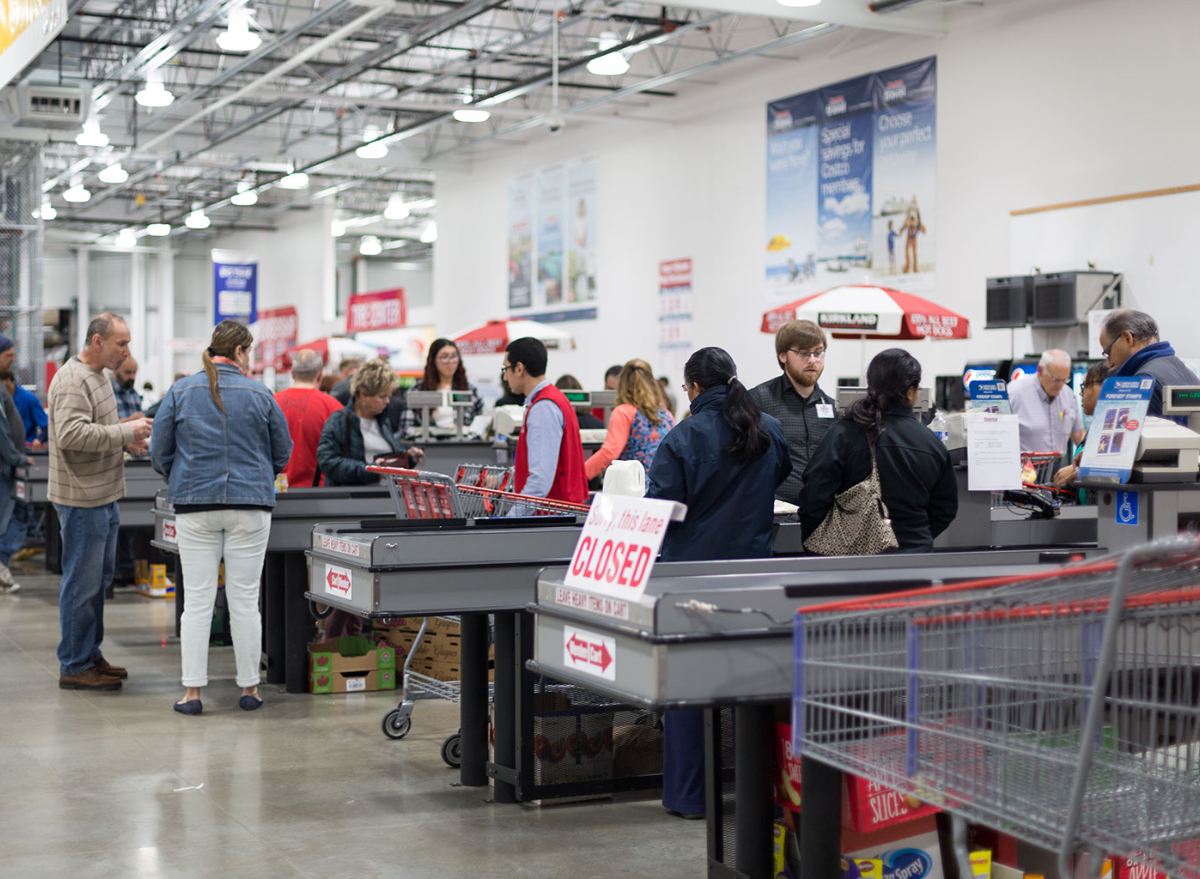 While every Costco has the basics—like a produce room, bakery section, and a food court—there's one thing that isn't a staple like the others and is still missing from some warehouses. And it isn't noticeable until the shopping portion of the trip is over.
(For info on what you should skip on your next warehouse trip, here are the Costco Foods You Should Always Avoid, According to Nutritionists.)
Not every warehouse has a self-checkout station.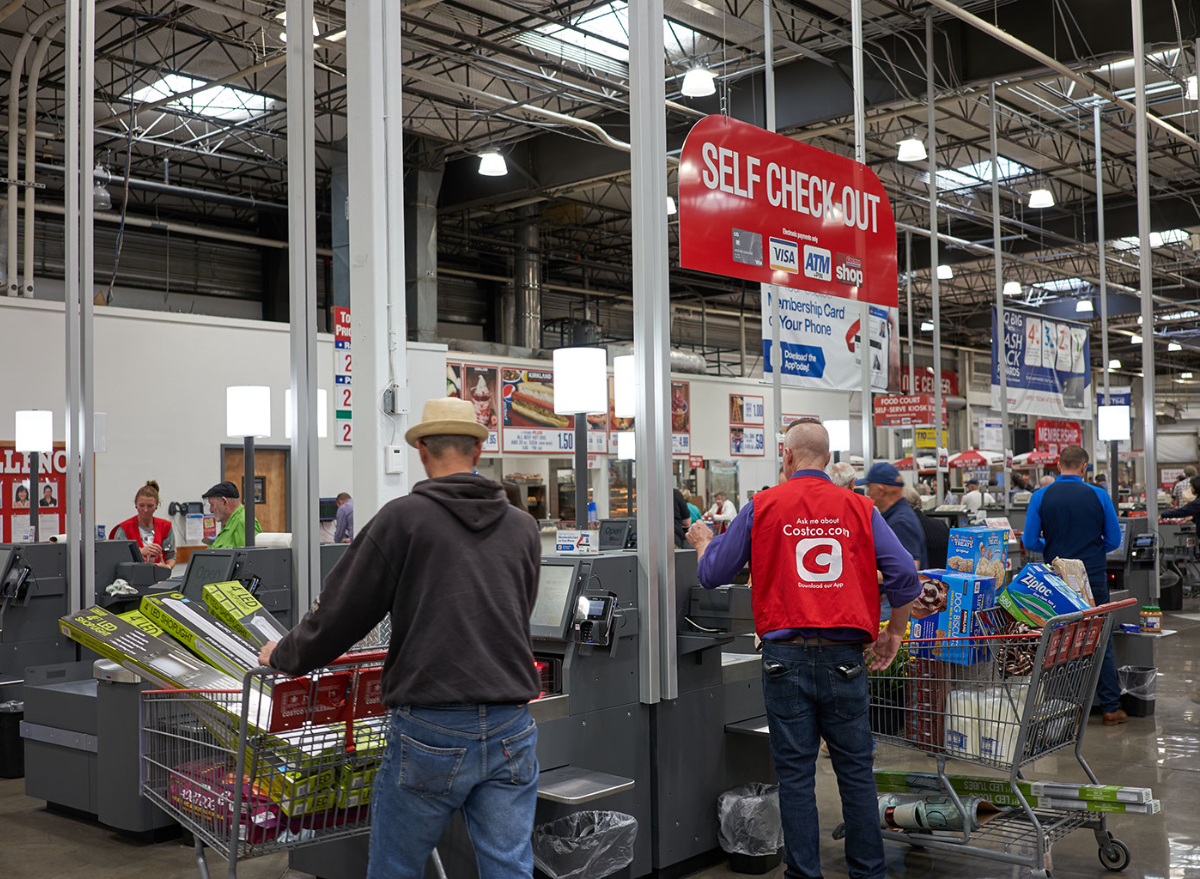 Of course, there are checkout lanes in every store, but Costco is adding more do-it-yourself checkout stations. It all started years ago after Costco took them away in 2013. In 2019, around 100 out of the nearly 600 warehouses in the U.S. had them, and the company said it was working to add 150 more by 2020, according to ABC7, a local news station in Southern California.6254a4d1642c605c54bf1cab17d50f1e
Related: To get all the latest news about the Costco warehouse in your neighborhood delivered right to your email inbox every day, sign up for our newsletter!
The service is being added to even more locations.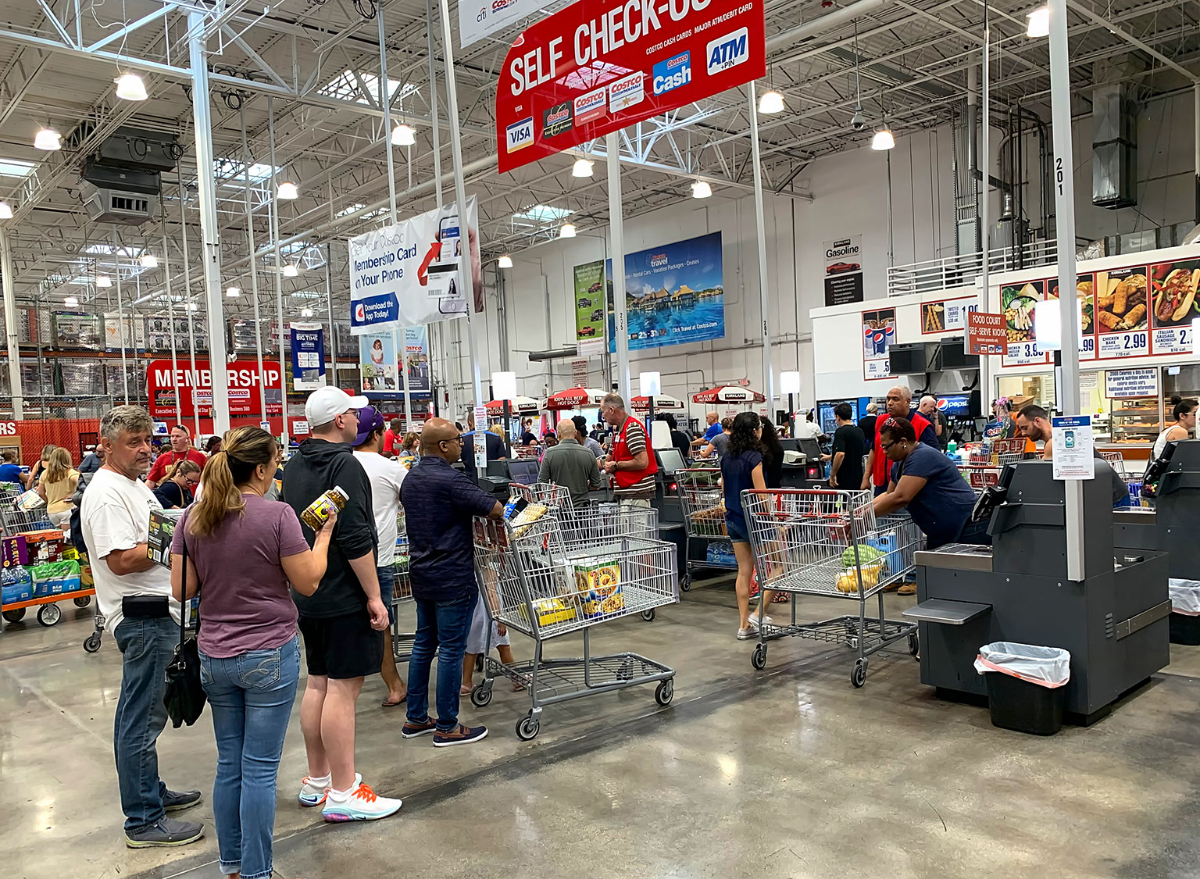 In the last few years they've been popping up all over the country, including recently at a warehouse in Waltham, Mass. spotted by Reddit user @Starman973.
Just a month ago a warehouse in San Francisco got one, too, Reddit user @mchamst3r shows.
Members are divided on whether they like it or not.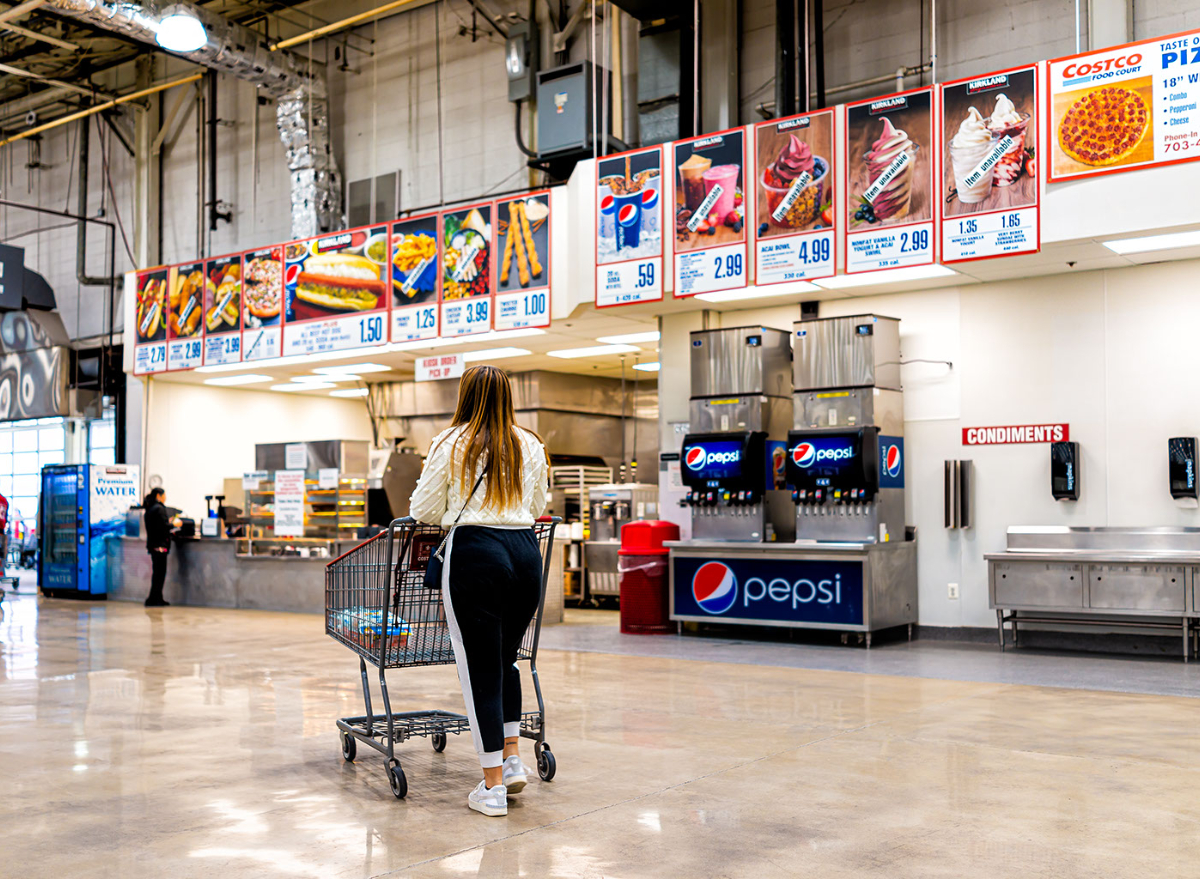 Self-checkout services were handy during the pandemic, allowing customers at any store to handle items themselves. Not touching and limiting the number of people touching items was a big safety measure grocery stores took to protect customers and food.
But Costco isn't like other grocery stores, and that can mean self-checkout stations are different, too. Most of the time, members say, it is just too slow.
There is also no limit to the number of items you need to have to use the self-checkout lanes (or the regular checkout lanes). On its website, Costco explains why:
We've found that most of our members purchase an average of sixteen items per visit, which would mean that, on average, the express aisle would be the least used of all our registers. That's why we made the decision not to include express lanes—at least for now.
With all the big bulk items, it makes sense that picking everything up and scanning it can take a while. And members also say there's not a lot of technological help.
With no help on that front, Costco has moved to simply having employees help, which…makes it a regular checkout lane? Reddit user @MarinaPinotLover says employees at their location just scan everything, and that there is no "self" involved at all.
"We have implemented the use of self-service lanes at select locations and may expand to more warehouses in the future," the chain says on its website. A spokesperson for the company confirmed this to Eat This, Not That! but declined to give out any details about the expansion.
The self-checkout registers have been tested in a number of warehouses nationwide, and have proven to be successful and well-received by members," they said. "As always, our goal is to make the member shopping experience as pleasant and efficient as possible."
Related: The One Costco Hack You Need To Know Before Shopping
Other things Costco is adding right now.
As things creep back toward "normal," Costco is one of the places that now looks similar to what it did pre-pandemic. Just in the last few weeks safety rules put in place to stop the spread of the coronavirus, like mask mandates, have ended.
The warehouse chain is also bringing back samples to all locations, and adding new ice cream, churros, and indoor seating to the food court.
For more info on Costco before you shop:
Amanda McDonald
Amanda has a master's degree in journalism from Northwestern University and a bachelor's degree in digital journalism from Loyola University Chicago.
Read more about Amanda