Popular Costco Foods That Help You Lose Weight, Say Dietitians
Add these Costco items to your grocery cart to help with your weight loss goals!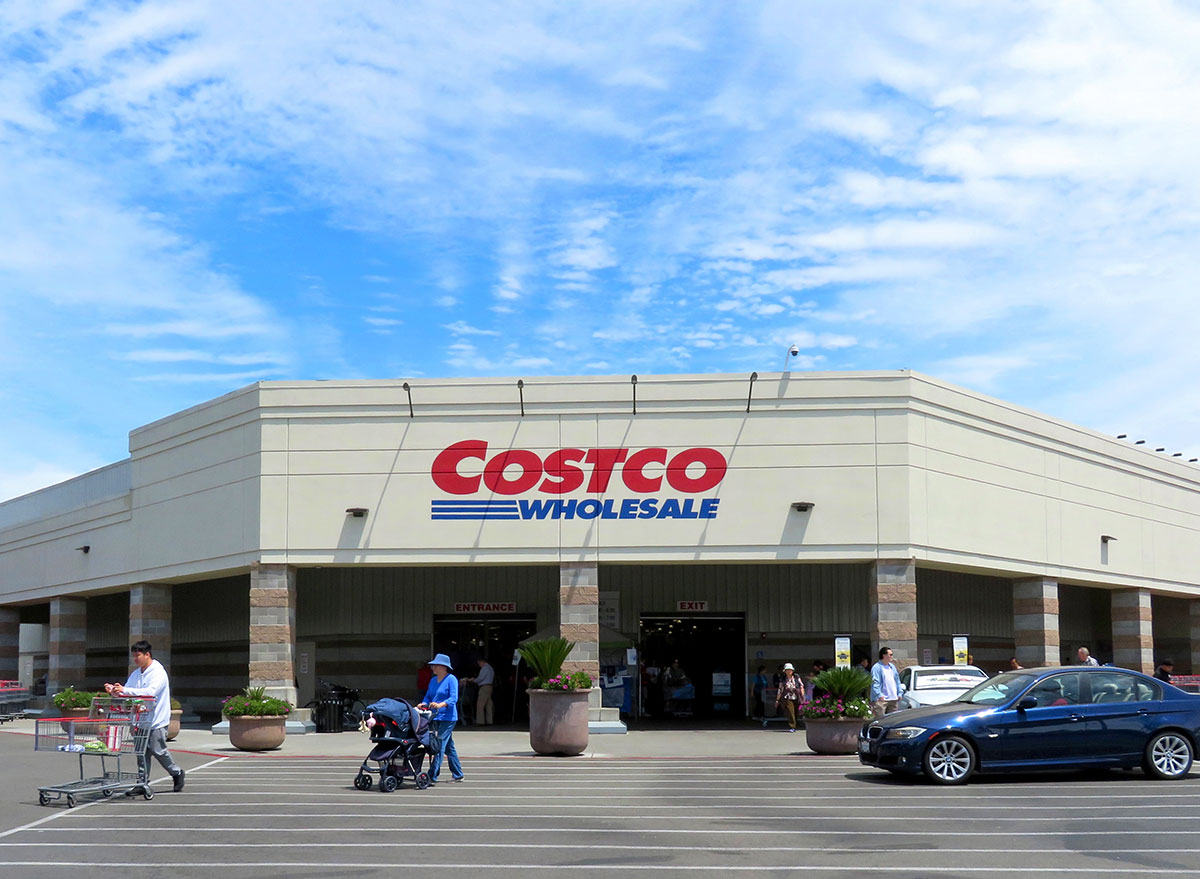 Costco is like a magical wonderland full of all kinds of delicious foods, products, electronics, and so much more. And yet, while this wholesale store is great for snagging good deals, it can be hard to identify a few healthy foods to help you lose weight. Especially when the shelves are overflowing with options! That's why we consulted registered dietitians to help you choose a few Costco foods to help you lose weight the next time you shop for groceries.
Between some ideas for entreés, snacks, and even easy breakfasts, here are a few Costco foods to help you lose weight, straight from a few experts who already recommend these products to their clients. And while you shop, be sure to keep these Costco Foods You Should Always Avoid, According to Nutritionists in mind as well.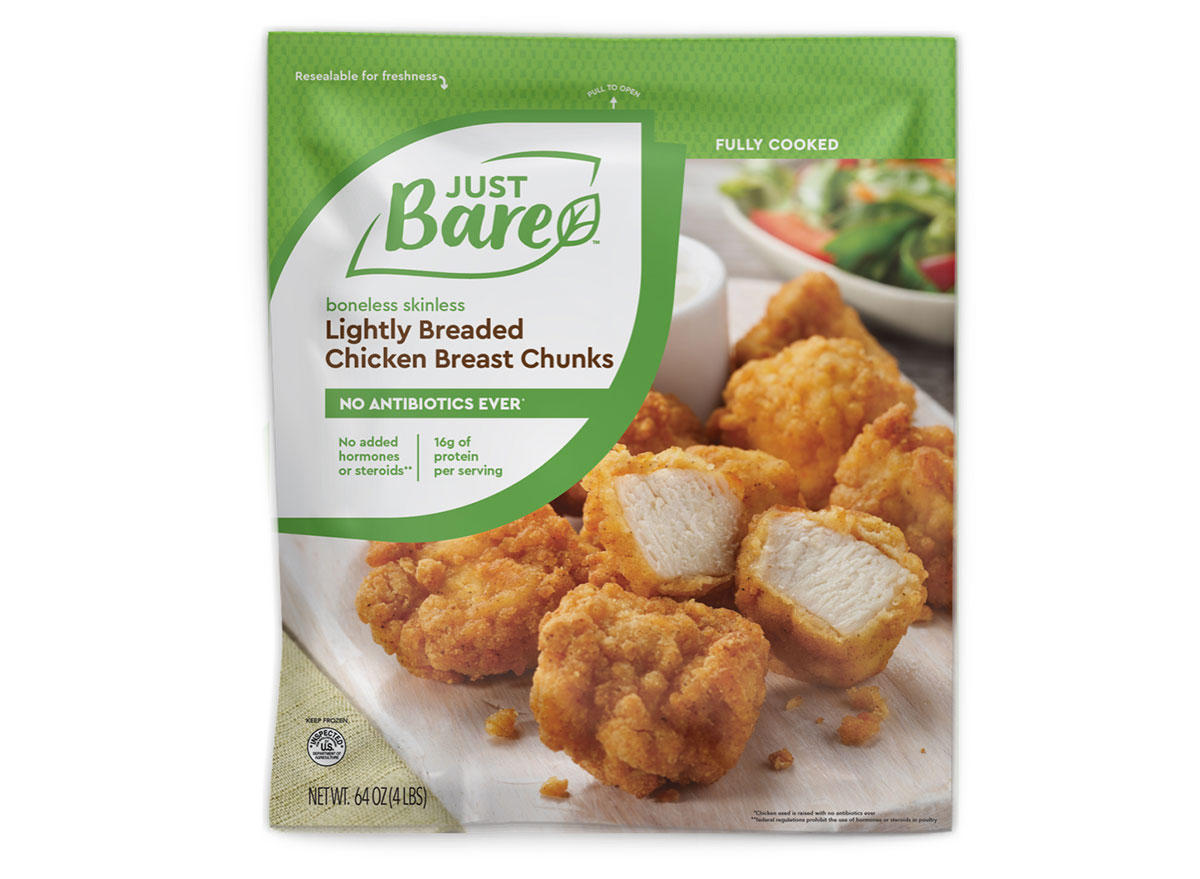 Per 3 oz. serving
: 160 calories, 6 g fat (1 g saturated), 540 mg sodium, 9 g carbs (0 g fiber, 2 g sugar) 16 g protein
Craving some chicken nuggets for lunch? Rachel Paul, PhD, RD from CollegeNutritionist.com, (who constantly shares her favorite healthy Costco foods with her followers and clients online) highly recommends these Bare Chicken Nuggets if you're looking for something to satisfy your chicken nugget craving while keeping your lunch relatively healthy and low in calories.
"[This chicken is a] great protein source and very tasty," says Paul. "Many say these are similar to Chick-fil-A nuggets."
Related: Get even more healthy tips straight to your inbox by signing up for our newsletter!
Wholly Guacamole Mini Cups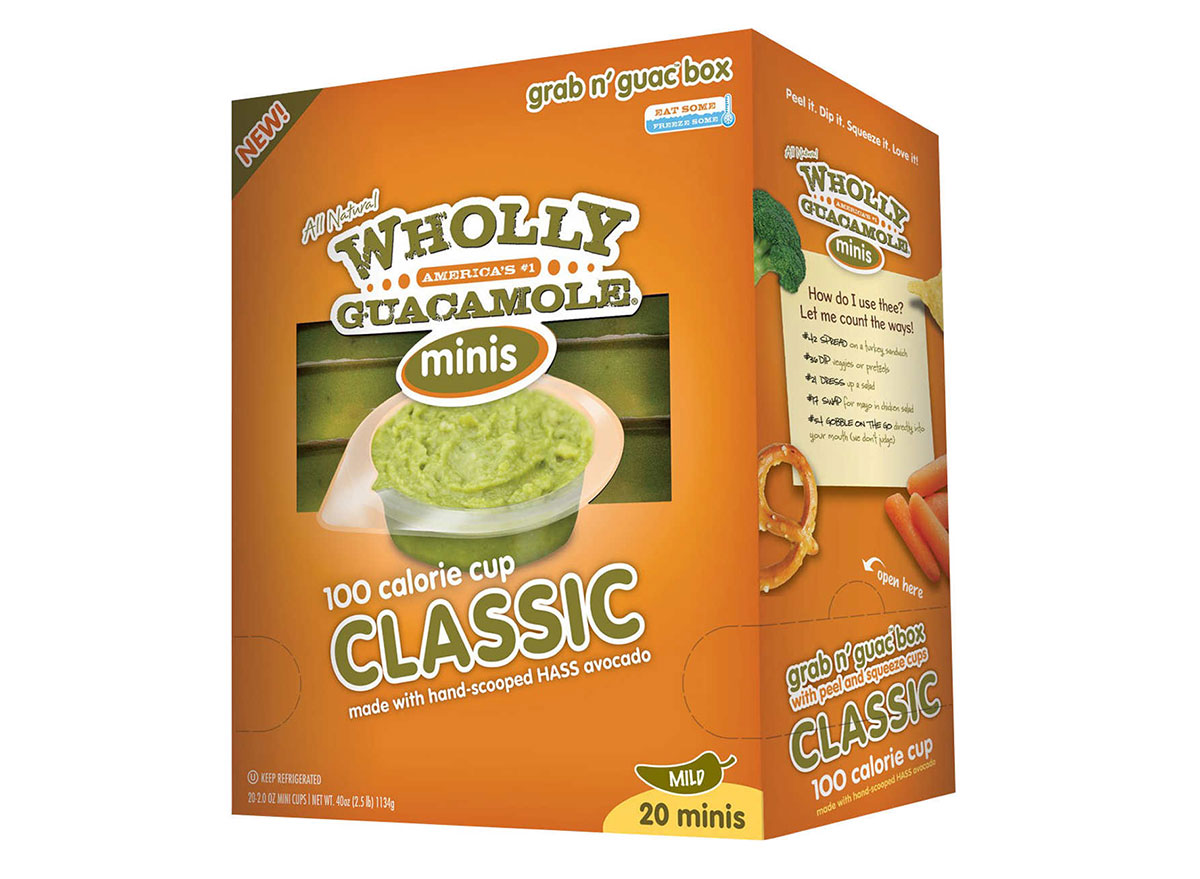 Per 1 mini cup
: 120 calories, 12 g fat (2 g saturated), 240 mg sodium, 3 g carbs (2 g fiber, 1 g sugar) 1 g protein
Paul says having a few of these tasty guacamole mini cups on hand is "great for portion control."
"Also, single-serving guacamole cups are great for keeping guacamole fresh, because it prevents browning from, [like with] a whole container of guac," says Paul.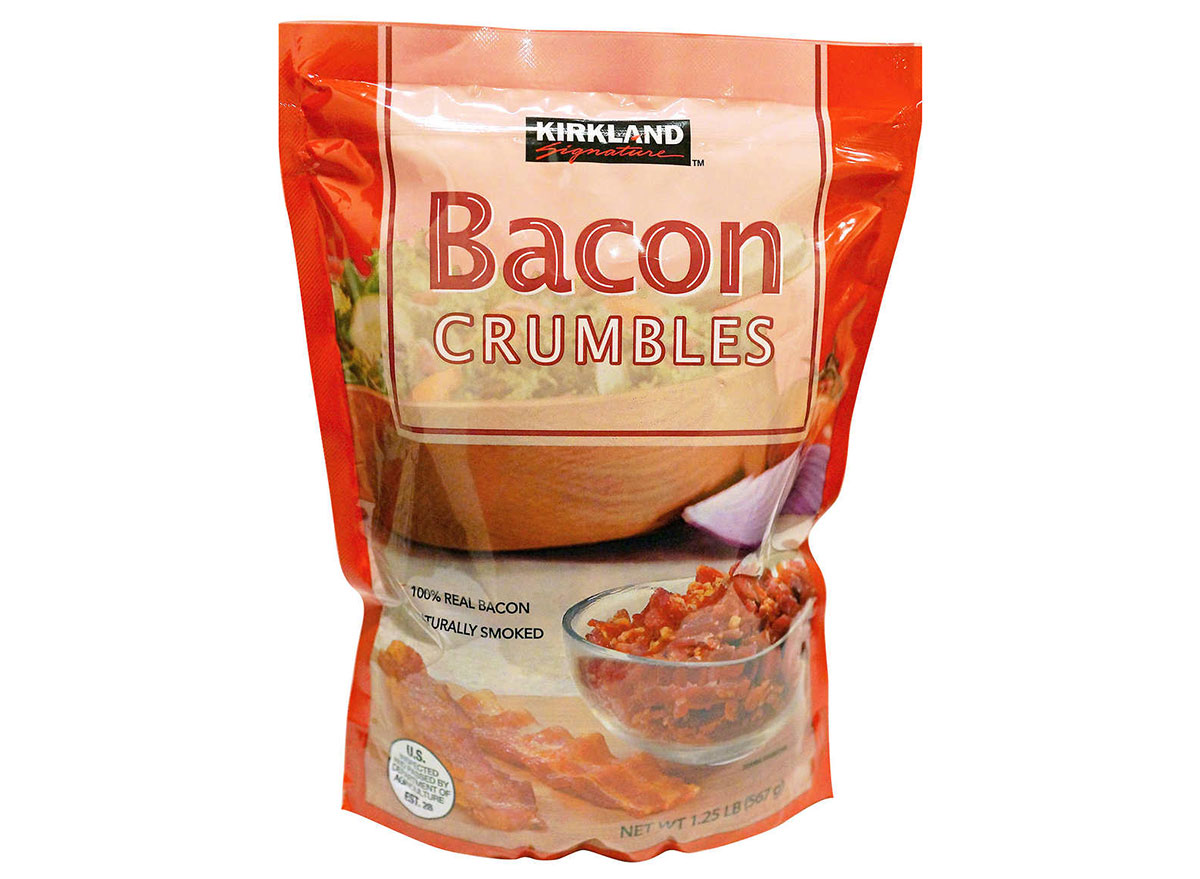 Per 1 Tbsp
: 30 calories, 2 g fat (1 g saturated), 125 mg sodium, 0 g carbs (0 g fiber, 0 g sugar) 2 g protein
Craving a little salty bacon on your salad, but don't feel like stinking up your kitchen while cooking up a few slices? Save yourself the calories—and the smell—and turn to a bag of these Kirkland Bacon Crumbles instead.
"These are great low calorie and tasty toppings for eggs, stir-fries, and sheet pan meals," says Paul.
Along with these bacon crumbles, check out these 11 Costco Finds That Will Upgrade Any Summer Cookout.
Kirkland Frozen Blueberries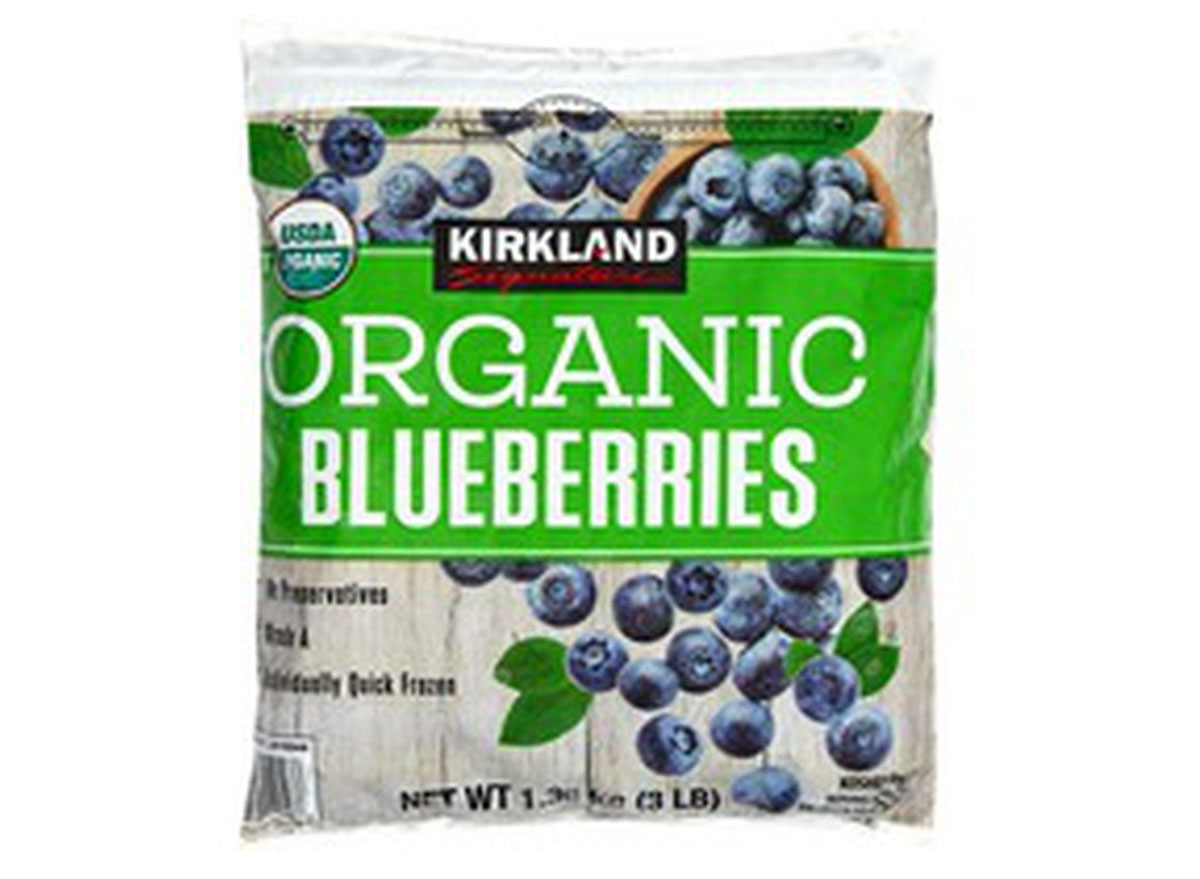 Per 1 cup
: 70 calories, 1 g fat (0 g saturated), 0 mg sodium, 17 g carbs (4 g fiber, 12 g sugar) 1 g protein
"Costco is known for its supersize portions, but at times, this can be a good thing," says Lisa R Young, PhD, RDN, author of Finally Full, Finally Slim. "They sell terrific assorted frozen fruits and veggies. I always keep a bag of their Kirkland frozen blueberries in my freezer along with a bag of assorted frozen vegetables. I love the medley with broccoli, snap peas, and water chestnuts."
"Berries like strawberries, raspberries, and blueberries are loaded with vitamins and minerals all while being low in calories," says Mackenzie Burgess, RDN, registered dietitian nutritionist and recipe developer at Cheerful Choices. "Plus, they last much longer than fresh berries–around 6-9 months in the freezer. Since frozen berries are picked at their peak ripeness, they are just as nutritious as their fresh counterparts. Try blending into smoothie bowls or combining microwaved frozen berries with chia seeds to make your own 2-ingredient chia seed jam."
6254a4d1642c605c54bf1cab17d50f1e
Per 1 pouch
: 300 calories, 18 g fat (4 g saturated), 100 mg sodium, 26 g carbs (2 g fiber, 20 g sugar) 9 g protein
"They also sell single-serve bags of nuts, dried berries, and dark chocolate," says Young. "These are perfect for portion control while allowing you to indulge as well. I throw one in my bag in case I get hungry."
Per 1 bar
: 210 calories, 9 g fat (2 g saturated), 310 mg sodium, 23 g carbs (5 g fiber, 14 g sugar) 12 g protein
"I tend to recommend avoiding processed foods, but for items that are minimally processed like RX BARS it can be helpful and beneficial to keep them on hand," says Trista Best, MPH, RD, LD, a registered dietitian from Balance One Supplements. "These bars include very few ingredients, are minimally processed, and clearly state what they contain on the label. I appreciate this level of honesty and commitment to the health of their customers that RX BAR manufacturers provide. These can be purchased in bulk at Costco, which can reduce the price per unit substantially. They make great snacks and a convenient option when you're in a pinch rather than turning to unhealthy convenience foods."
Along with these RX Bars, here are 7 Best Foods to Buy in Bulk at Costco.
Bob's Red Mill Oatmeal Cups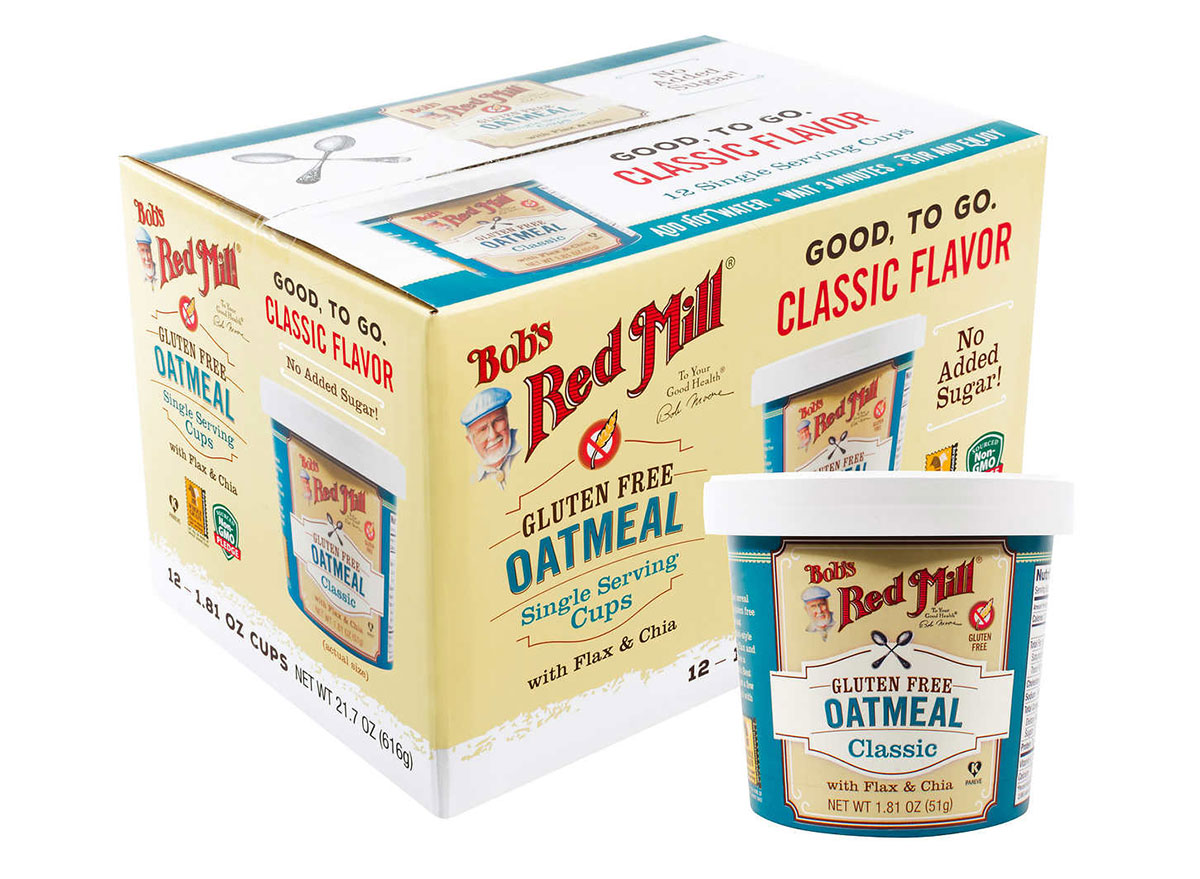 Per 1 container
: 210 calories, 5 g fat (1 g saturated), 160 mg sodium, 33 g carbs (7 g fiber, 1 g sugar) 7 g protein
"Take the fuss out of making your own oatmeal and opt for single serving oatmeal cups that are ready to go," says Burgess. "I love to choose these Bob's Red Mill oatmeal cups because they are filled with clean ingredients and contain little to no added sugars—making them a healthy choice for a busy schedule. Oatmeal is also a great source of dietary fiber, helping you feel fuller longer which may lead to less overall calories consumed throughout the day."
Teton Waters Ranch Polish Sausage
Per 1 link
: 170 calories, 14 g fat (5 g saturated), 450 mg sodium, <1 g carbs (0 g fiber, 0 g sugar) 9 g protein
"One of my favorite savory finds at Costco are Teton Waters Ranch Polish Sausages," says Burgess. "These sausages have real ingredients you can pronounce and are packed with 9 grams of protein per sausage link. Many studies show this protein may help with weight loss and weight management. Try making the easiest sheet pan jambalaya by combining this protein-packed sausage, colorful veggies, and rice for a satisfying dinner."
Kirkland Unsalted Mixed Nuts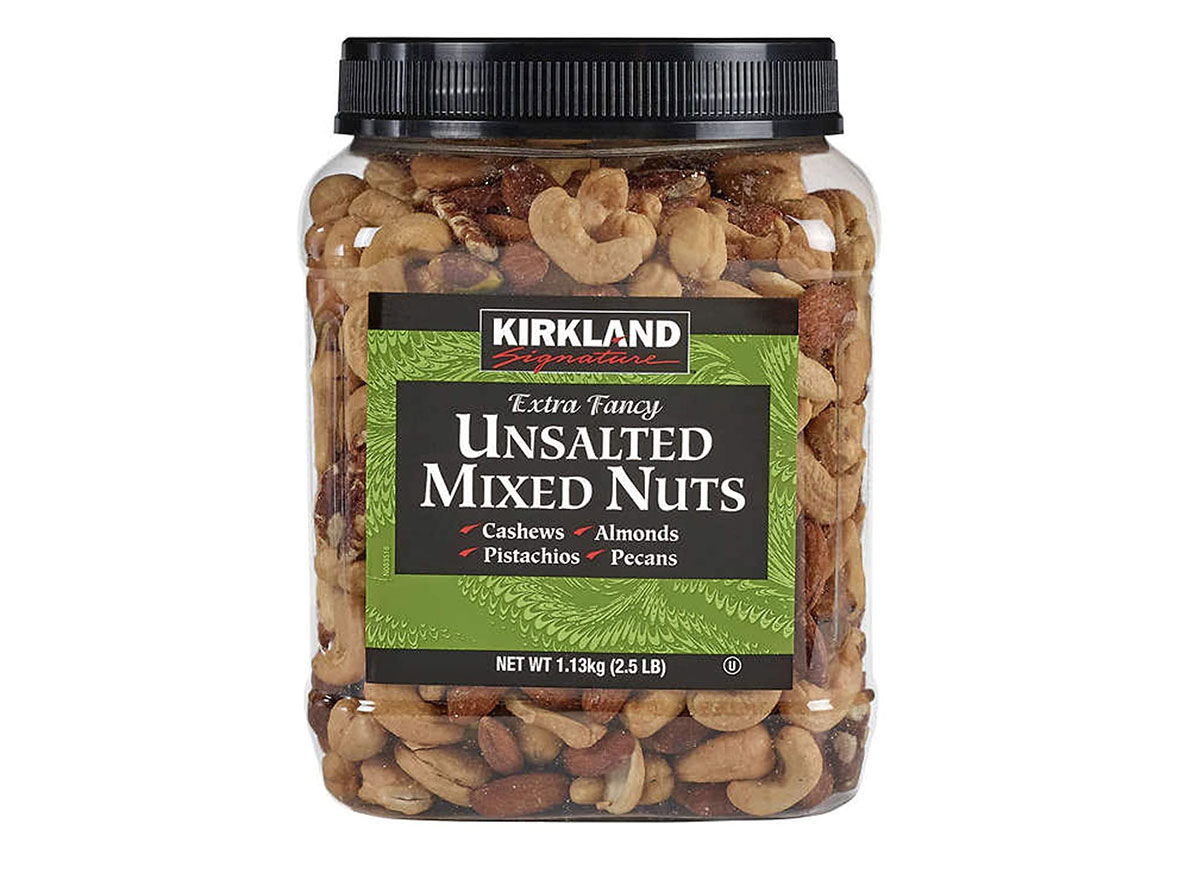 Per 1 oz
: 160 calories, 14 g fat (2 g saturated), 0 mg sodium, 7 g carbs (2 g fiber, 2 g sugar) 5 g protein
"Buying nuts in bulk is a great option because you'll save money and have plenty to use for recipes and snacking," says Burgess. "Whether you choose mixed nuts or a single variety, you'll get a healthy dose of plant-based protein and important nutrients like vitamin E and potassium. Since nuts are a bit higher in calories, just be sure to keep the serving to around 1/4 cup. I also recommend buying unsalted to save on the sodium and to be able to use them for different cooking applications. Try adding nuts into trail mix snack bags, homemade granola, or chop and add to nut-crusted salmon."
Kirkland Natural Peanut Butter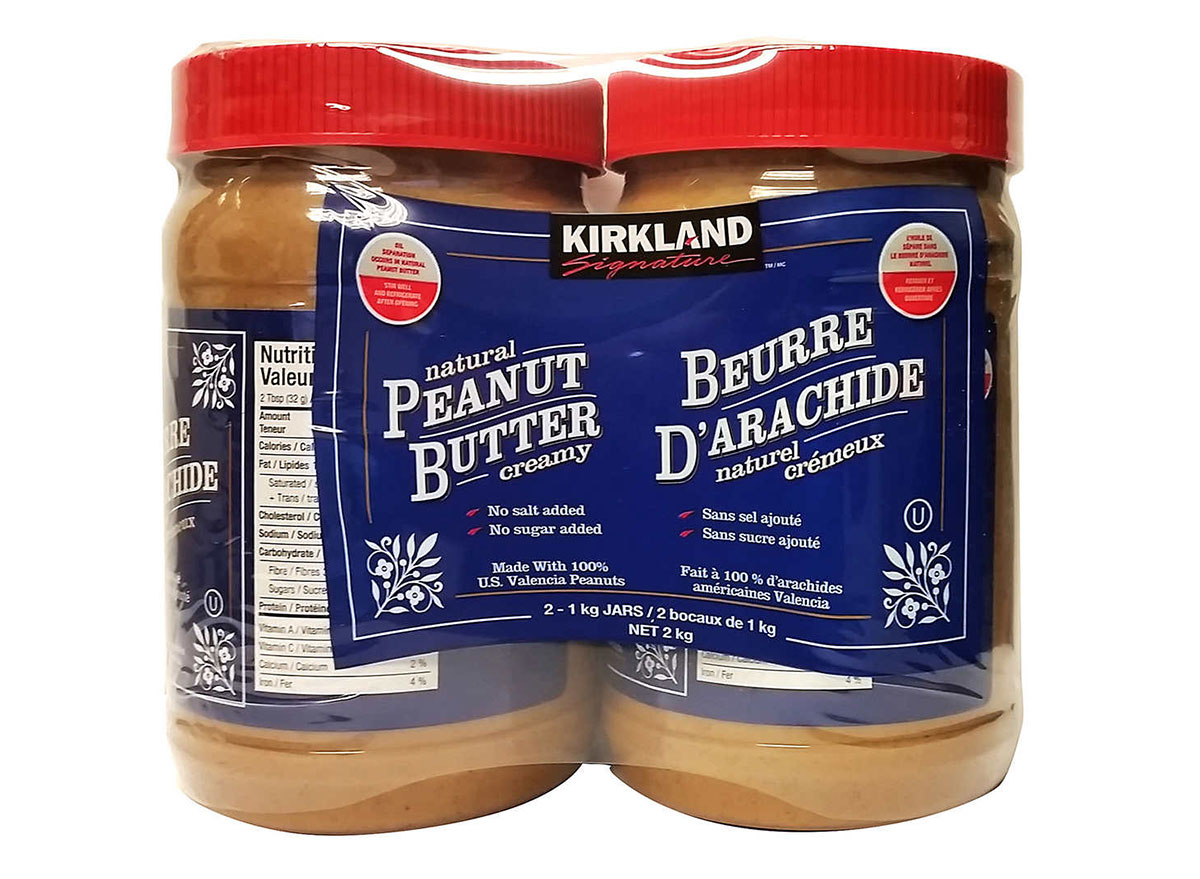 Per 2 Tbsp
: 200 calories, 15 g fat (2 g saturated), 0 mg sodium, 7 g carbs (3 g fiber, 2 g sugar) 8 g protein
Theresa Gentile, MS, RDN, CDN, owner of Full Plate Nutrition and New York City and Long Island Media Rep, New York State Academy of Nutrition and Dietetics, says she highly recommends the nuts as well as the Kirkland Natural Peanut Butter to her clients that love to shop at Costco.
"Both are a great value and are quick, protein pantry items," she says.
Trident Seafood's Alaskan Salmon Burgers
Per 1 burger
: 170 calories, 9 g fat (1 g saturated), 330 mg sodium, 2 g carbs (0 g fiber, 0 g sugar), 20 g protein
"They are quick, healthy additions to any salad, burrito or stand-alone entree," says Gentile.
Veggies Made Great Spinach Egg White Frittata
Per 1 frittata
: 70 calories, 4 g fat (1 g saturated), 200 mg sodium, 5 g carbs (1 g fiber, 1 g sugar) 5 g protein
These small veggie frittatas make for easy breakfasts when you need something in the pinch, but don't have a lot of time to make yourself a homemade frittata or omelet. Enjoy two of the Veggies Made Great Spinach Egg White Frittatas and get up to 10 grams of protein, 2 grams of dietary fiber, and only 10 carbs.
RW Garcia Sweet Potato Crackers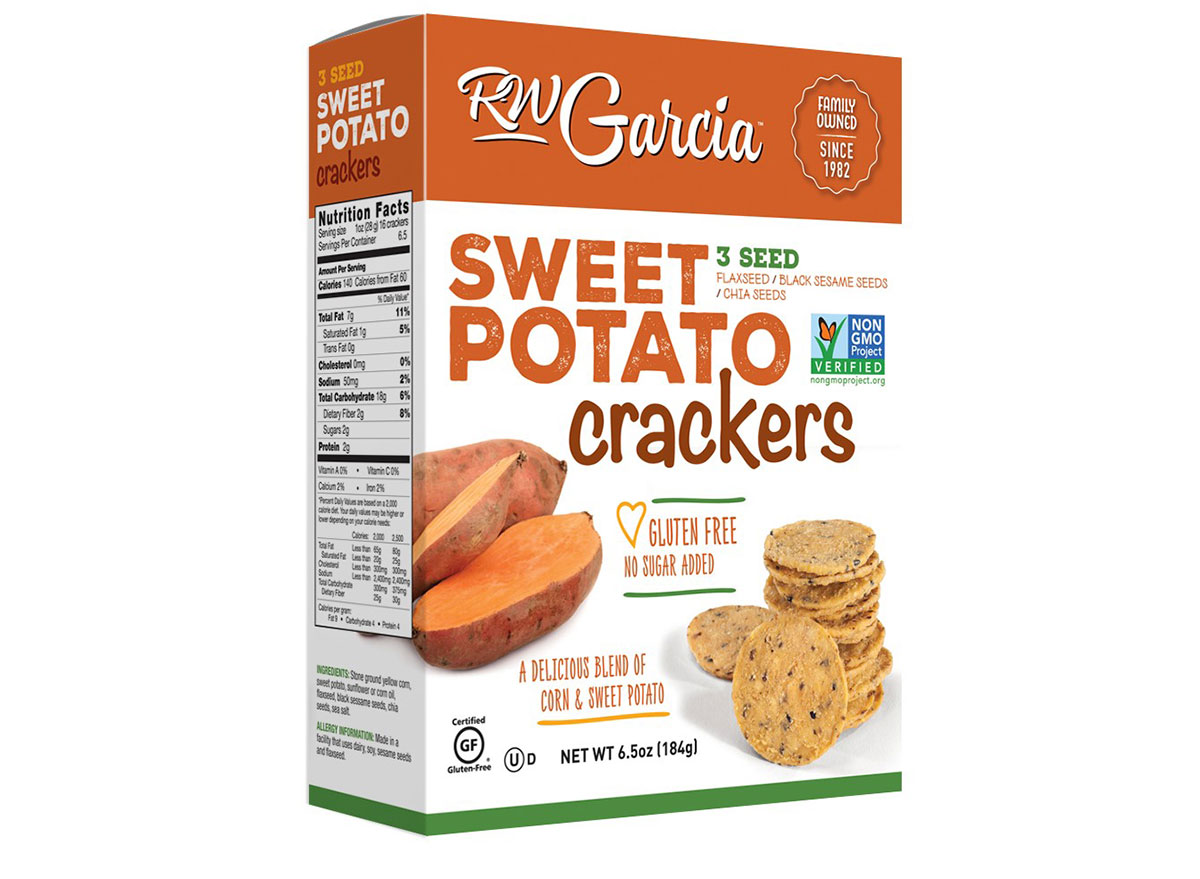 Per 1 oz
: 70 calories, 4 g fat (1 g saturated), 200 mg sodium, 5 g carbs (1 g fiber, 1 g sugar) 5 g protein
These RW Garcia Sweet Potato crackers make for a great healthy addition to any charcuterie board. Made with three different kinds of seeds so you can get a boost of fiber and healthy fats, these crackers are corn and sweet potato-based making them naturally gluten-free, and contain no added sugars.
Need more ideas for your Costco shopping list? Here are 10 Costco Items Shoppers Can't Stop Buying.