Costco's Bakery Is Selling These Beloved Treats Right Now
New season = new bakery items!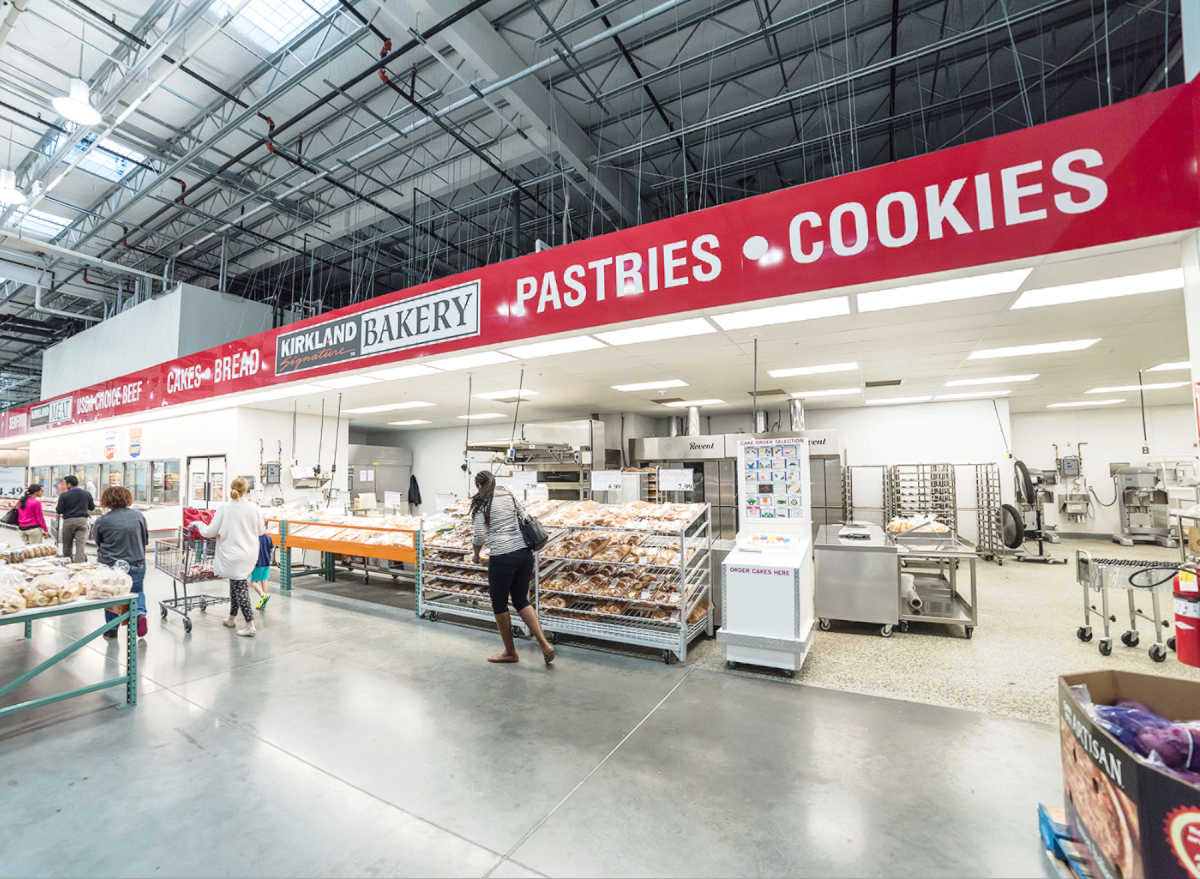 Spring is finally here and that means more sunlight, warmer weather, fruits and vegetables growing, and a whole new selection of Costco bakery items. In addition to the favorites that are there year-round, there are already some fresh treats sprouting in warehouses across the country.
Dedicated Costco members have been posting some of their finds on social media. As we all know, the bakery section is a popular one, and so when old favorites come back, news spreads quickly. Here are some of the items that are probably available, or will be available soon.
Coffee Cake Muffins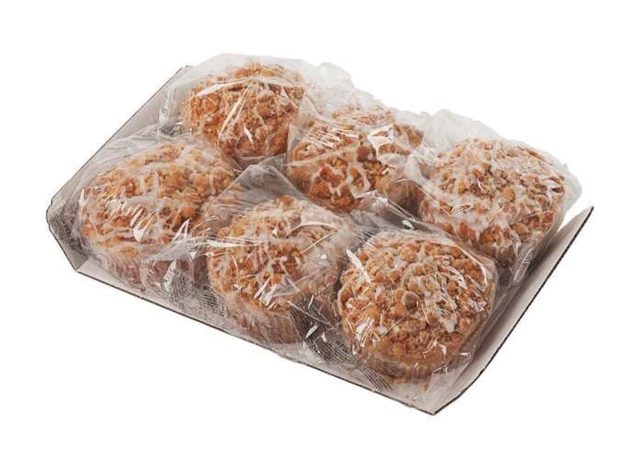 The coffee cake muffins are a welcomed addition to the muffin flavor selection each time they come back. They were last seen in warehouses last fall, and before that over the summer. Instagram account @thecostcopro recently saw them again, noting that they picked up a couple of packs because they are "insanely good!…Bakery nailed it again!"
Like some other muffins, the coffee cake ones are pretty large. Unfortunately, this means the serving size for one is half of a muffin—which contains 330 calories, 15 grams of fat, 350 milligrams of sodium, 46 grams of carbs, and only one gram of fiber. One half has 1 fewer gram of sugar than a regular-sized Snickers bar. Sharing is caring for this muffin!
Mini Carrot Cakes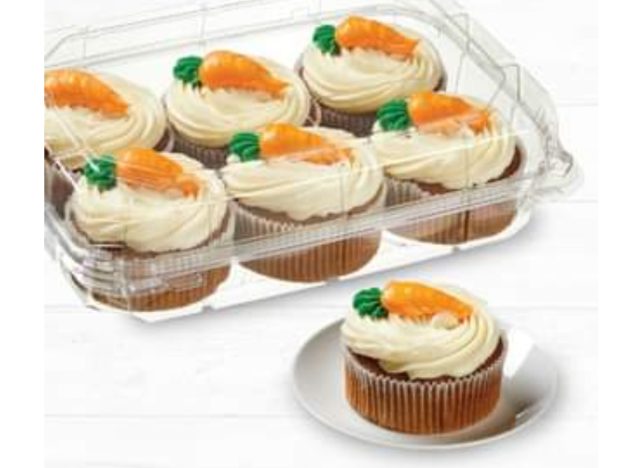 This treat is one that is making lots of members excited. Quite a few posts on Instagram and Reddit have alerted members to its return. Thousands of people "liked" Instagram account @costcohotfinds' post about them, with some commenting how delicious they are.
The mini cakes are made with carrots, walnuts, and raisins and are covered with cream cheese icing and an icing carrot. They come in a pack of six for $7.99.
Cinnamon Pull-A-Part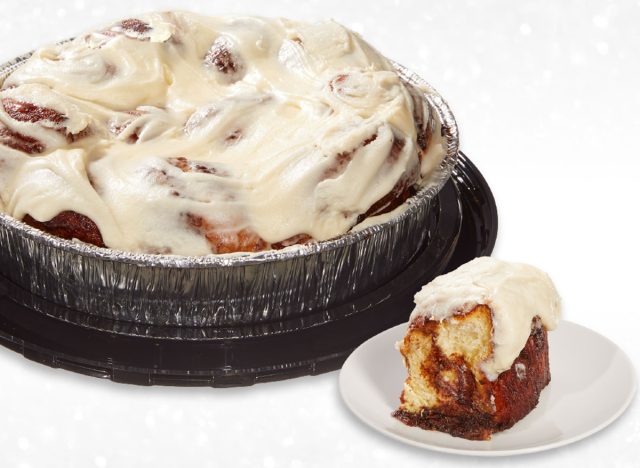 This is another bakery treat that comes and goes a few times a year ever since it was discontinued in October 2020 before being brought back after fans were upset. Members can now snag a pack of 12 again in the warehouse, with one Reddit user admitting that although they don't look super appetizing in the store, after taking it home and properly heating up a piece it is worth the $6.99 price.
One roll has 250 calories, 35 grams of carbs, 10 grams of fat, 16 grams of sugar, and 4 grams of protein and they are made perfectly to split.
Ham and Cheese Pastry
The bakery section at Costco isn't just filled with sweet treats but savory ones, too. The Ham and Cheese pastries, like the other selections back right now, are a favorite. Instagram account @costco.love says their kids "devoured these for breakfast".
The pastries need to be heated up before serving either in a microwave, air fryer, or the oven, and come in a pack of four for $7.99. They first debuted in the warehouse in the Spring of 2021 and have come and gone a few times since then.
Although these bakery items are pretty popular, This is America's #1 Favorite Costco Item.
Amanda McDonald
Amanda has a master's degree in journalism from Northwestern University and a bachelor's degree in digital journalism from Loyola University Chicago.
Read more about Amanda