Costco Just Brought Back These 4 Beloved Bakery Items
From mini treats to giant loafs, here's what's in stock right now.
The bakery aisle is one of the most beloved sections of every Costco warehouse. Some tasty treats are mainstays, while others rotate in and out with the season. Today, your favorite bakery item could be at the warehouse, and tommorow, it may be nowhere to be found.
Luckily, Costco members are active on social media, and they like to post about the new finds at the bakeries in their neck of the woods. That's how we put together this helpful list of cookies, pastries, and other sweets that Costco just brought back.
Related: Costco Just Put These 10 Popular Items on Sale
Mini Chocolate Chip Cookies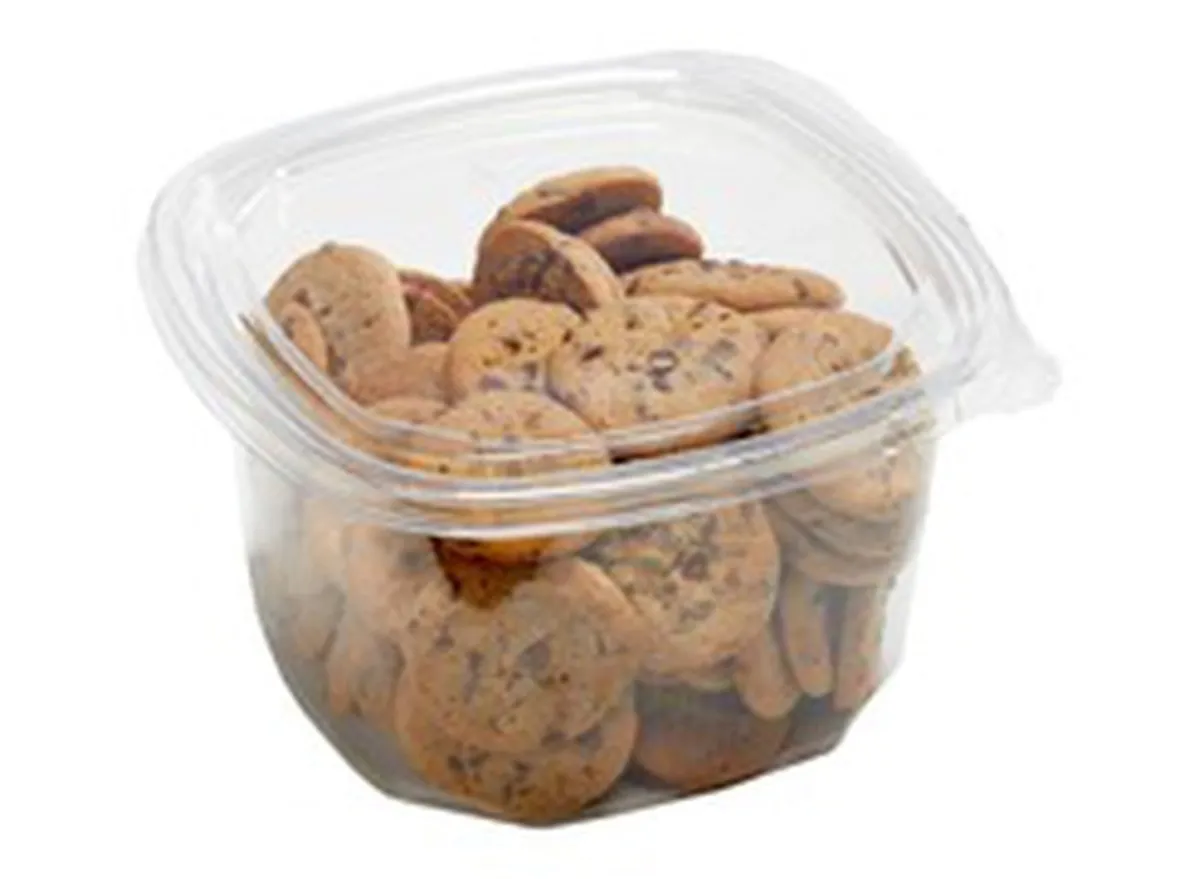 What's better than giant treats? Bite-sized ones! According to Instagram Instagram user @costcodeal, the beloved mini chocolate chip cookies are back at the warehouse. A 1.5-pound box contains 60 soft cookies, and you can scoop one up today for only $8.99.
This isn't the only mini bakery item that frequents the bakery section. Over the summer, mini chocolate cakes were available—and Costco members went crazy for them!
Coffee Cake Muffins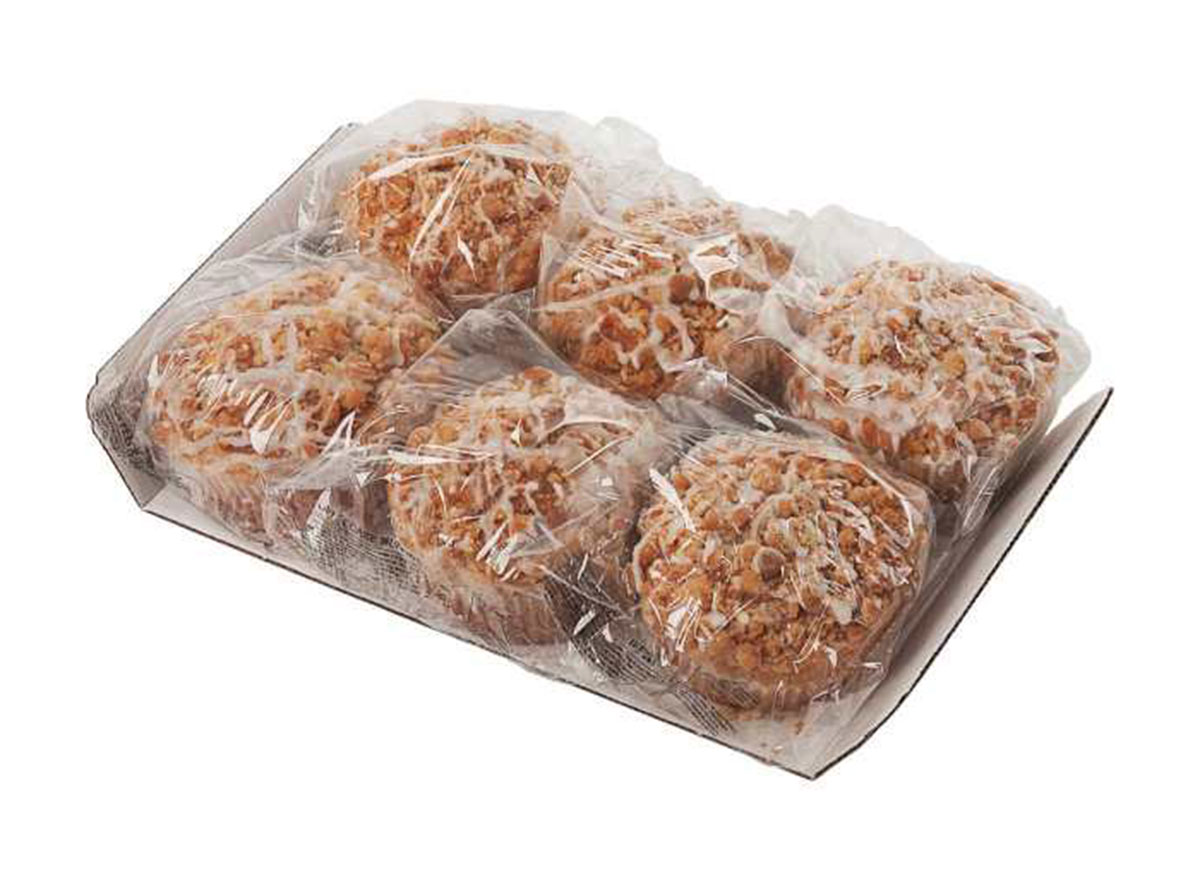 Instagram user @costcobuys recently spotted coffee cake muffins at the warehouse, and members commented that they're delicious. Keep in mind, however, that they're fairly large. Half of a muffin contains 330 calories, 46 grams of carbohydrates, 26 grams of sugar, 15 grams of fat, and 9 grams of saturated fat. Stick to this portion size, and enjoy this morning goodie with some protein and fiber to stay full longer.6254a4d1642c605c54bf1cab17d50f1e
Related: To get all of the latest Costco news delivered right to your email inbox every day, sign up for our newsletter!
Corn Muffins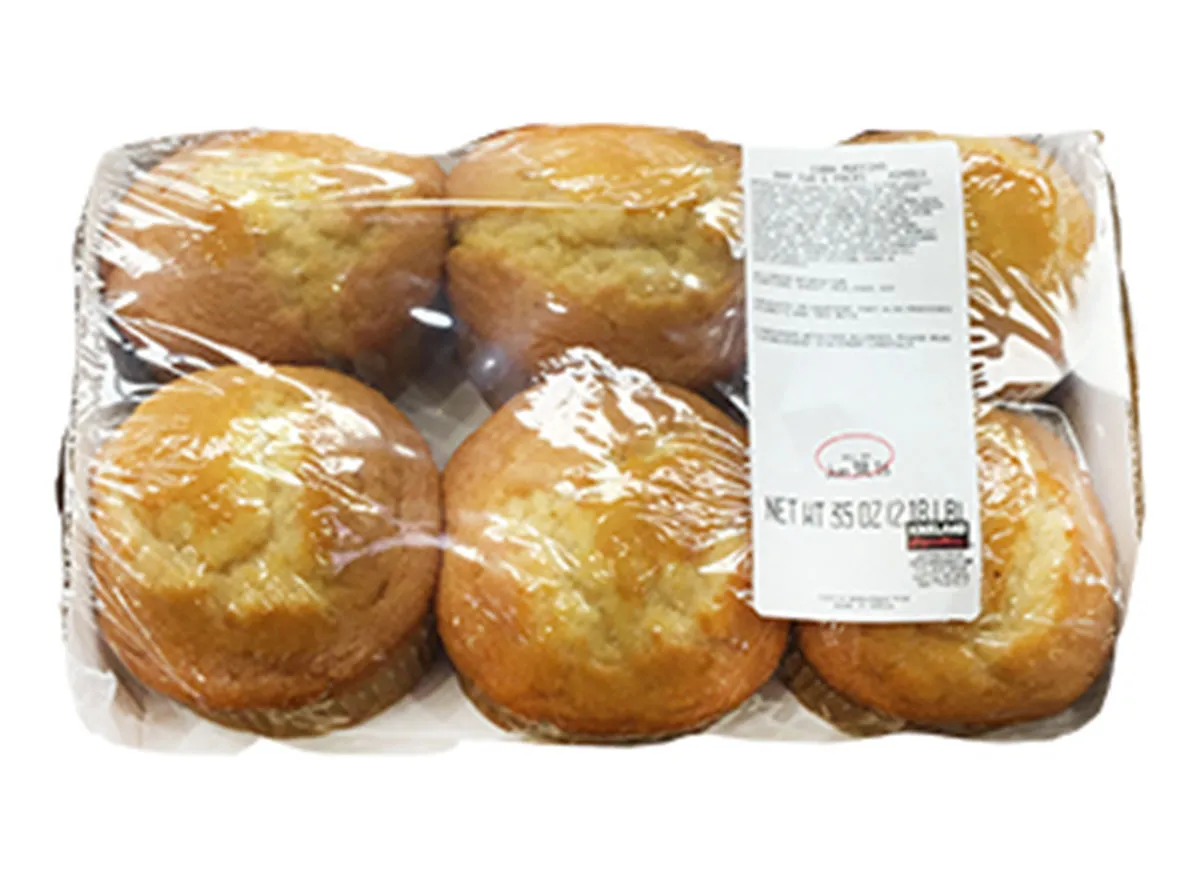 Fall, chili, and cornbread go hand in hand. Conveniently, the Costco bakery section has corn muffins that you can pick up right now! "These look good and are a part of the mix-and-match one dozen muffins for $7.99," Instagrammer @costcobuys said.
With a much shorter list of ingredients than the other muffins at the bakery, the corn muffins are a pretty good option if you're craving a treat. Half of a muffin has 260 calories, 40 grams of carbohydrates, 20 grams of sugar, 9 grams of fat, and 1.5 grams of saturated fat. However, there are also 5 grams of protein and less saturated fat than other options. For more information, here's a full breakdown of the best and worst muffins you can get at the warehouse.
Pumpkin Spice Loaf
The pumpkin spice loaf is a fan-favorite item, so Costco members were excited to hear that it was finally spotted back in stores this month. (Several Instagram accounts have posted about the good news, as well as some Costco members on Reddit.) These 2+ pound treats are covered in cream cheese icing and white chocolate shavings.
For more on what's happening at your local warehouse, check out:
Amanda McDonald
Amanda has a master's degree in journalism from Northwestern University and a bachelor's degree in digital journalism from Loyola University Chicago.
Read more about Amanda