5 Bakery Favorites Available Right Now at Your Local Costco
Consider your next backyard barbecue or beach picnic planned!
While some beloved favorites like croissants and muffins are always available in the bakery section of your neighborhood Costco, other items come and go based on the flavors of the season. Unless you go to the warehouse on a regular basis, it's difficult to know what seasonal sweets are likely to be on sale right now.
Luckily, fans of the bakery section love to share photos of the cakes and pastries they scoop up at their local warehouses on social media. That helps us give you the inside scoop! Without further ado, here are five bakery finds recently spotted at Costco. (Before you leave your house, don't forget to read up on the Popular Costco Foods That Are Making You Gain Weight, Say Dietitians.)
Costco's Key Lime Pie is back for the summer, and its sweet and tart flavor profile sure does provide a refreshing way to beat the heat. Don't forget to be extra careful when you pick up this dessert because it weighs in at a massive 4.25 pounds!
Members have posted about the pie's comeback on Instagram and Reddit, and spottings have been reported in California, Nevada, Oregon, South Carolina, and Utah. Thus, it shouldn't be too hard to find one of these pies in your neck of the woods.
Related: To get all of the latest Costco news delivered right to your email inbox every day, sign up for our newsletter!
White Cake with Vanilla Cheesecake Mousse
This sweet combo is a Costco OG, but bakers have been busy adding some patriotic flair for the season. To mark the 4th of July, these 10-inch cakes were festively decorated in red, white, and blue—as shown by the popular Instagram account @costco_doesitagain.
Independence Day has sadly come and gone, but there's enough room on top to feature any celebration. Just ask a baker!
Of course, it's best to share a piece of this cake with a friend. One slice has 440 calories, 59 grams of carbs, 21 grams of fat, 9 grams of saturated fat, 46 grams of sugar, and 370 milligrams of sodium.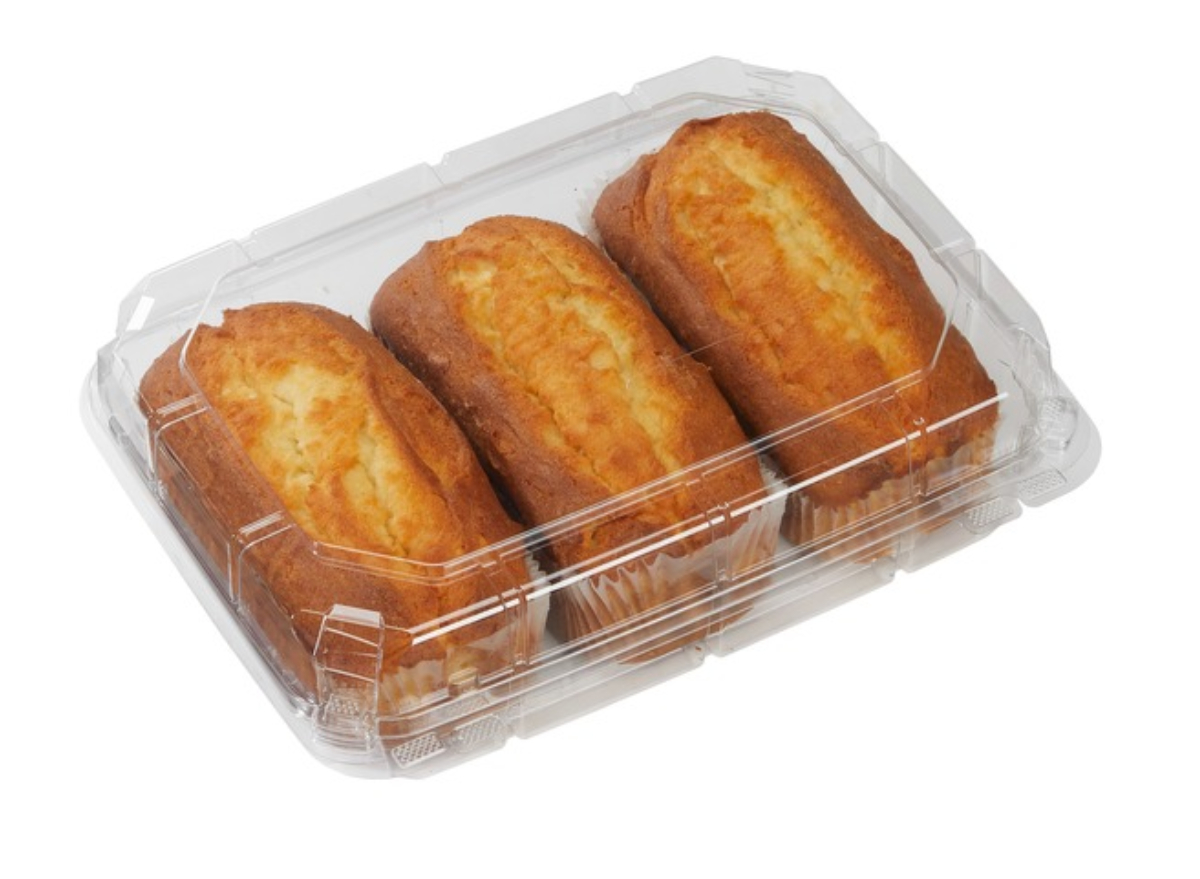 Pound cakes are an incredibly versatile dessert that can be enjoyed at backyard barbecues and beach picnics alike. Perhaps that's why they're available at Costco right now.
Instagram user @costcoguide posted about the $7.99 dessert, noting that they like to eat it topped with strawberries and whipped cream or grilled and covered with strawberry butter. One commenter also recommended using the loaves to make ice cream cake. Since there are three 1-pound cakes in each pack, you can easily test all of these inspired combos.
Related: 4 Major Side Effects of Eating Costco Bakery Items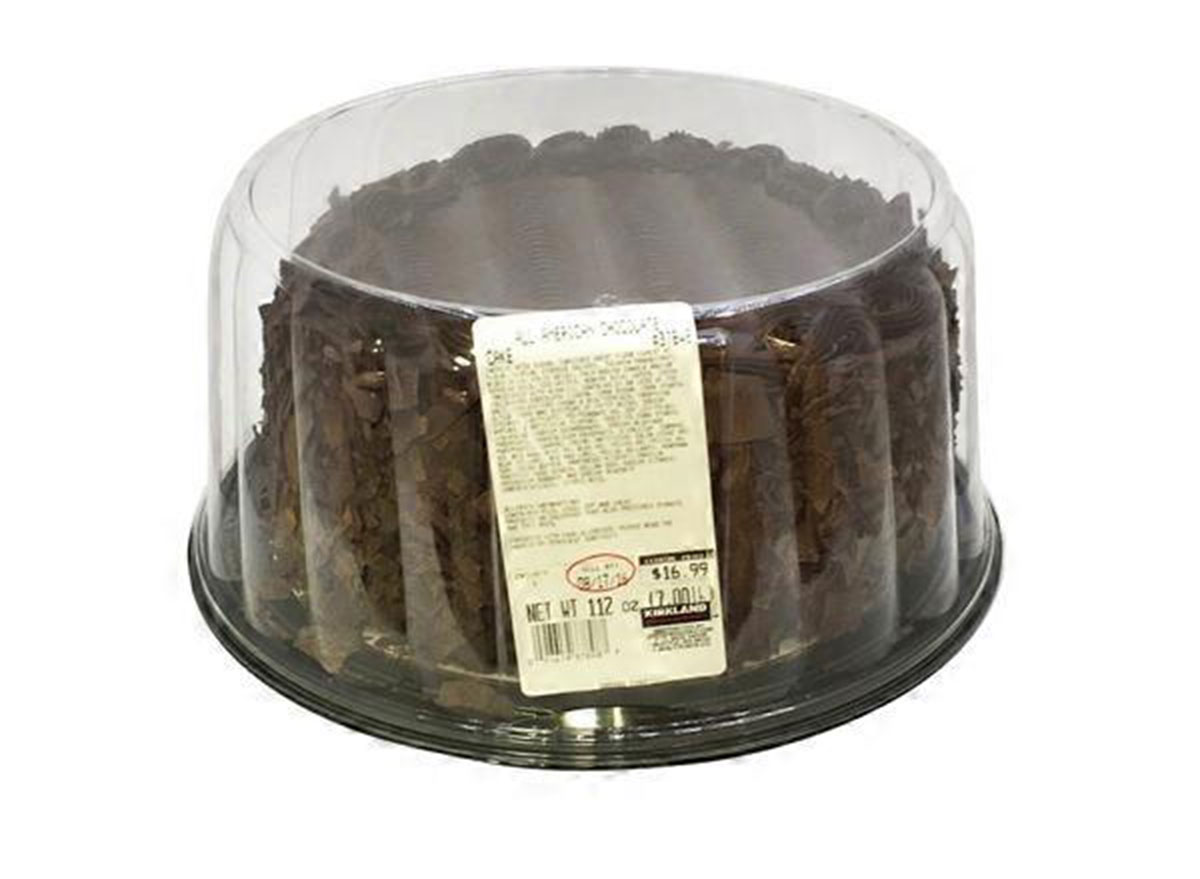 Good news, chocolate fans! Last year, the All American Cakes seemingly disappeared forever, but Costco just brought them back in a small way. New mini versions of the cake are available in a six-pack, and members commenting on these two Reddit posts say they're bigger than a cupcake and about the same size as the mini carrot cakes sold at warehouses earlier this year. It's the "same cake, fudge, and chocolate shavings we used on the big AA cakes only now in cupcake form," according to one testimonial.6254a4d1642c605c54bf1cab17d50f1e
S'more Shortbread Cookies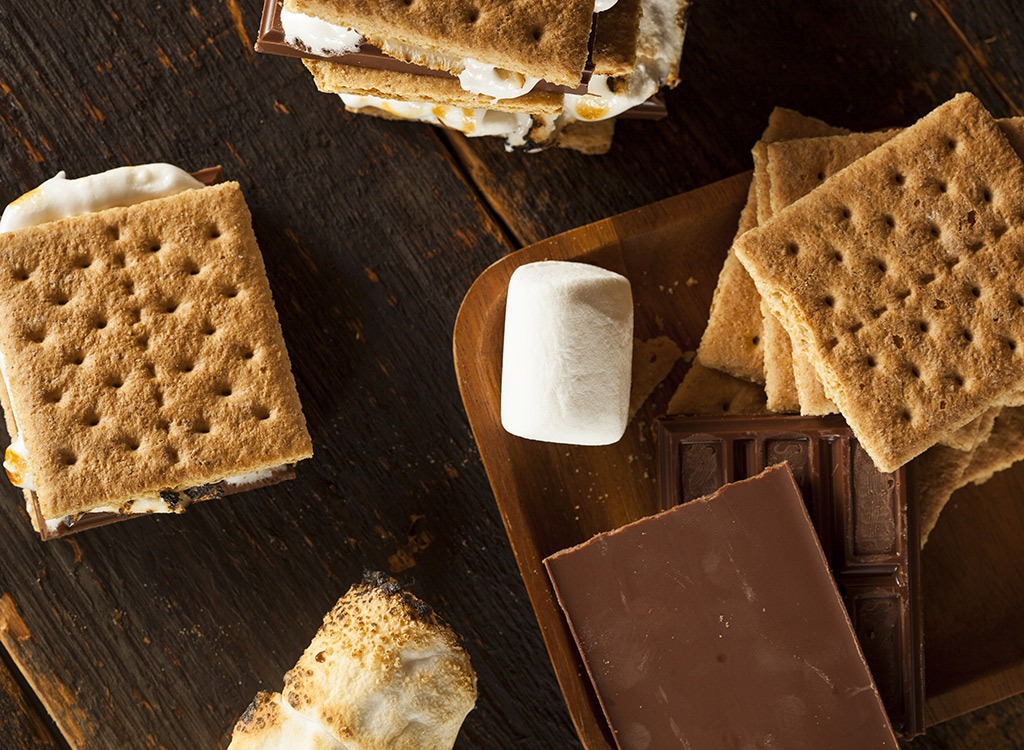 S'mores are the trendiest dessert this summer, so Costco naturally created its own version. This concoction of a shortbread cookie with chocolate, marshmallow, and graham cracker crumbs was spotted by Reddit users @unicornridinglessons and @spidercat50 for $10.99 in May and June.
The reviews are mixed—some members who tried it said the cookie was too soft, while others said it was "perfect."
For more Costco news, check out: 
Amanda McDonald
Amanda has a master's degree in journalism from Northwestern University and a bachelor's degree in digital journalism from Loyola University Chicago.
Read more about Amanda