12 Popular Fall Items That Have Already Landed at Costco
The warehouse club is here to help you gear up for the season.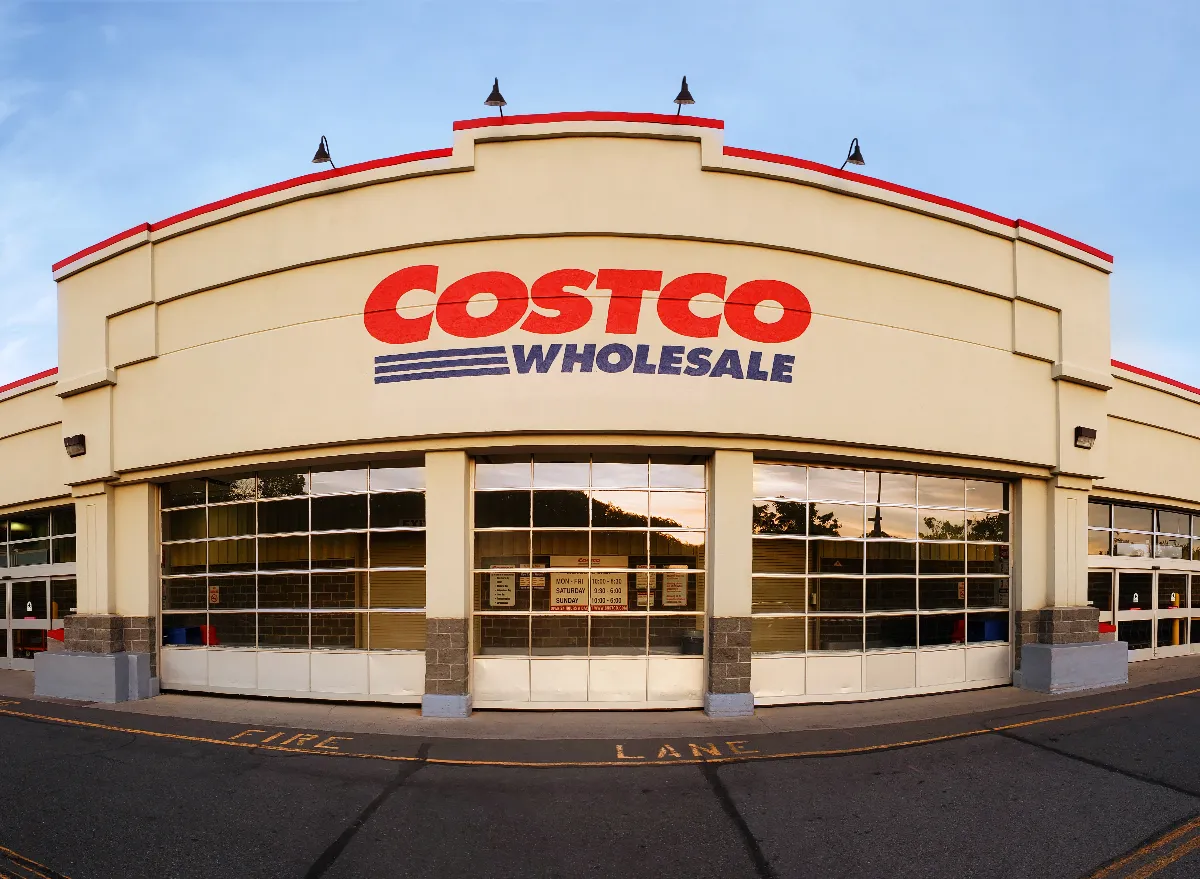 Fall is just around the corner. As the temperatures slowly begin to drop, the leaves start to change color, and the aroma of cinnamon fills the air, numerous grocery chains are releasing their seasonal items—Costco included.
From classic bakery treats to festive snacks, the members-only warehouse club is helping shoppers celebrate the upcoming season by offering a wide array of fall-centric foods.
So, without further ado, let's take a trip down the aisles and see what fall-friendly items were recently spotted on Costco's shelves.
Junior's Apple Crumb Cheesecake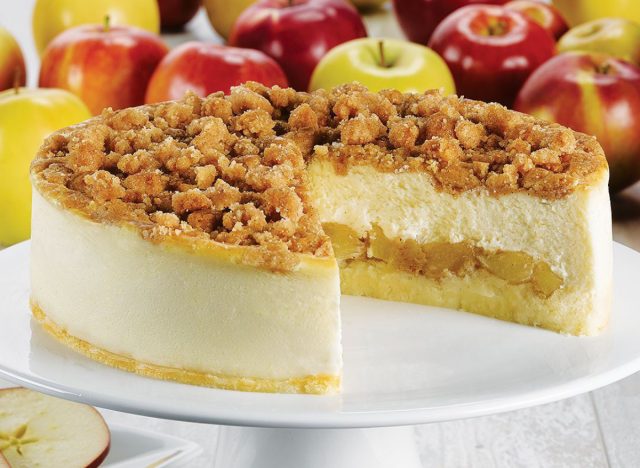 Apple pie meets cheesecake in one sweet, autumn-themed treat. As reported by the Instagram account @costcobuys, Junior's Apple Crumb Cheesecake is back. Available for $15.99, the eight-inch, three-pound cake features creamy New York-style cheesecake baked on top of a layer of apple pie filling and blanketed with a streusel crumb topping.
White Chocolate Hot Cocoa Bombs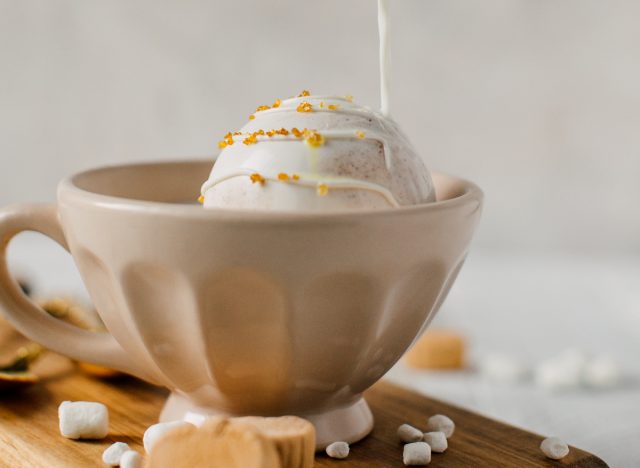 It may only be September, but Costco has had Halloween on the brain for a couple of months already. On July 15, @costcobuys spotted the big-box retailer's Halloween-themed hot cocoa bombs, which come in a pack of 16 for $19.99. The white chocolate treats—designed to look like bloodshot eyeballs—are filled with mini marshmallows that present themselves once the chocolate spheres melt in a cup of hot milk or water.
Kirkland's Signature Pumpkin Pie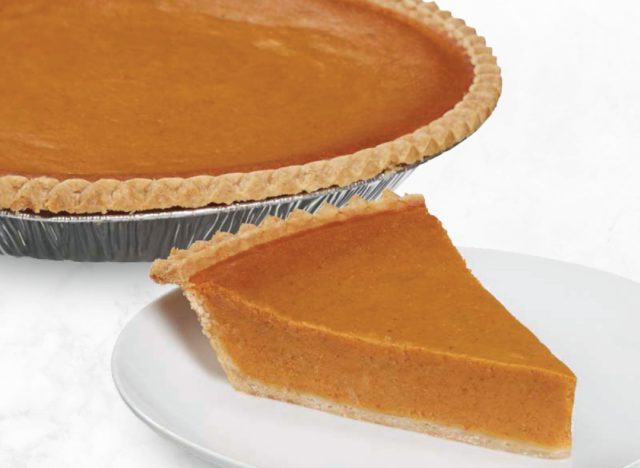 With pumpkin spice season kicking off this August, it only makes sense for Costco's beloved pumpkin pie to make a reappearance in stores. Found just over a week ago by the Instagram account @costcosisters, Costco's pumpkin pie is now being sold for $5.99—a dollar cheaper than last year.6254a4d1642c605c54bf1cab17d50f1e
In a Reddit thread announcing the release of the fan-favorite pie, one user wrote,"You can't buy the ingredients and bake it for yourself at the same price!"
Hallow-Boo Bark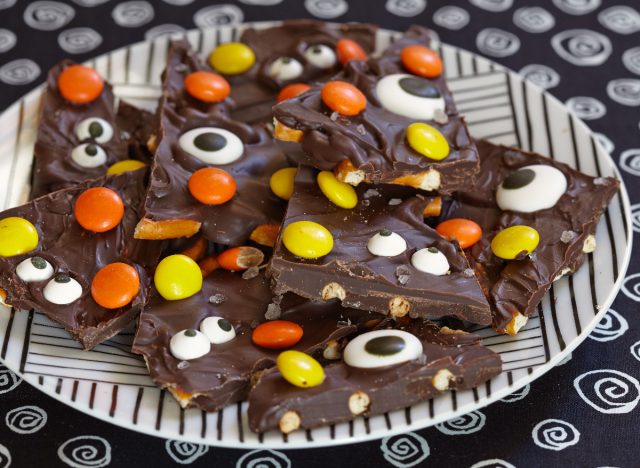 While chocolate bark is often associated with the wintertime, Costco is putting its own fall-themed spin on the decadent dessert. On Aug. 22, Instagram user @costo_doesitagain shared that the warehouse club is selling Hallow-Boo Bark—milk chocolate bark topped with pretzel pieces, candy corn, spooky sprinkles, and googly eyes. The chocolatey snack sells for $8.69, according to Instagrammer @costco_empties.
Despite its appearance in August, countless Instagram users welcomed the announcement with open arms, with one person tagging another account, commenting, "…be on the lookout for this!!! Heaven!!!" and another one writing, "Can't wait to try it 😋."
Kirkland's  Signature Pumpkin Streusel Muffins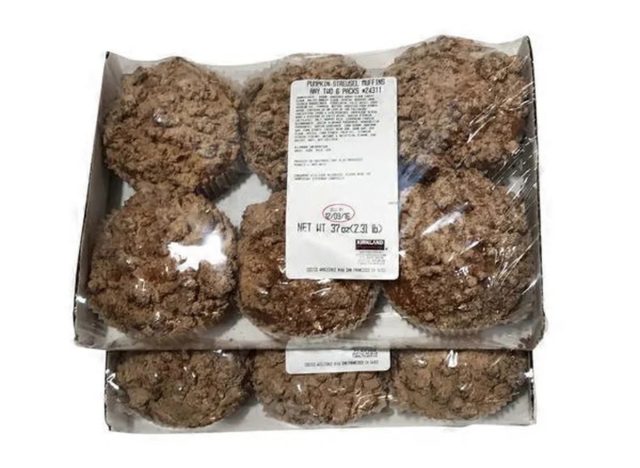 For some additional pumpkin spice fun, you can now grab a box of Kirkland's Signature Pumpkin Streusel Muffins, which were found in the store just over three weeks ago. The pumpkin flavored bakery treats—which come in a pack of six—are topped with a slightly crunchy crumb topping and dusted with plenty of powdered sugar.
As an added bonus, Costco sells muffins for $8.99 a dozen, so you can mix and match flavors when snagging your second box.
Chocolate Halloween Houses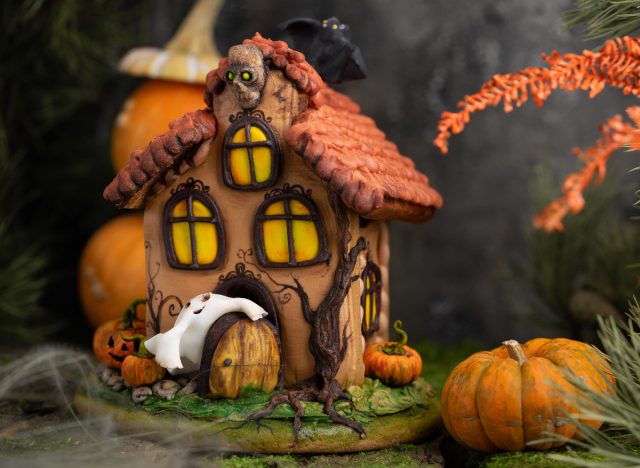 For a fall twist on the traditional gingerbread house, Costco is selling chocolate Halloween houses for $13.69, according to an Instagram post from @costcobuys. Pre-built and ready-to-decorate, the houses come with "spooky add-on cookies" and one pound of candy and icing. So, put your thinking caps on and let the creative juices flow as you prepare for the impending spooky season.
JOJO's Dark Chocolate Pumpkin Spice Bites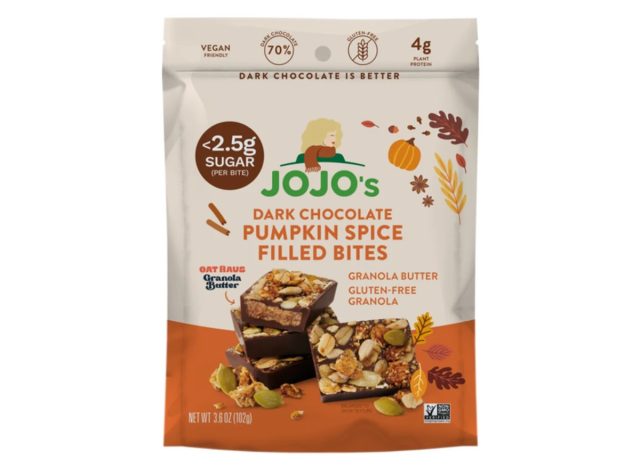 Initially seen at a store in Dallas, TX, JOJO's Dark Chocolate Pumpkin Spice Filled Bites are now at Costco. Made with 70% dark chocolate, these festive bites are filled with Oat Haus' pumpkin spice flavored granola butter and topped with a layer of crunchy, gluten-free granola. The snack is also vegan, soy-free, and contains less than 2.5 grams of sugar per bite.
Welch's Halloween Fruit Snacks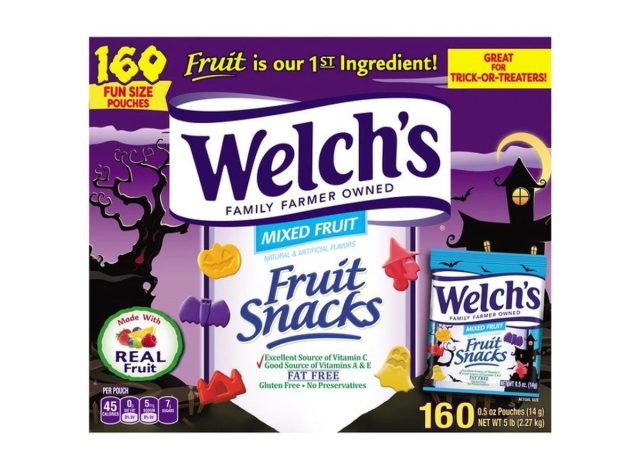 The Halloween-themed treats continue. Last week, Instagram account @costcodeals revealed that Costco is now selling boxes of Welch's Halloween-shaped fruit snacks for $13.99. Each box includes 160 pouches of grape, peach, orange, strawberry, and raspberry flavored fruit snacks in the shapes of classic Halloween symbols—pumpkins, witches, ghosts, and haunted houses.
Pumpkin Spice Pretzels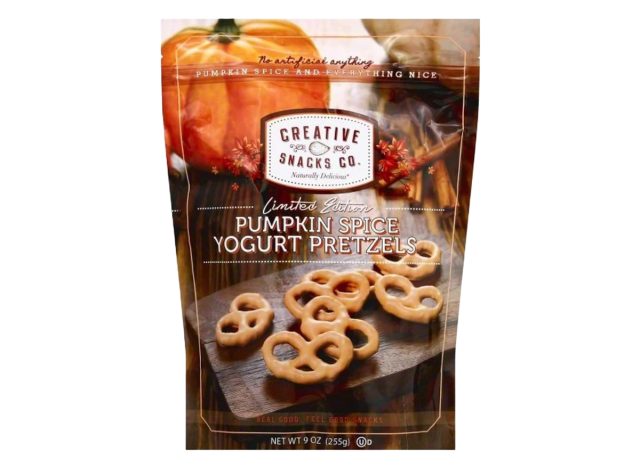 For another crunchy, fall-inspired snack, Creative Snack Co.'s Pumpkin Spice Yogurt Flavored Pretzels can now be found on Costco's shelves. Creamy, sweet, and salty, the pretzels are available for $7.99—and shoppers are excited, to say the least.
"Might make my Costco run a week early for these 🤤,"one user commented on @costcobuys' Instagram announcement. Another one wrote, "They are delicious!!!! Can't stop eating them!"
Milk Bar Ice Cream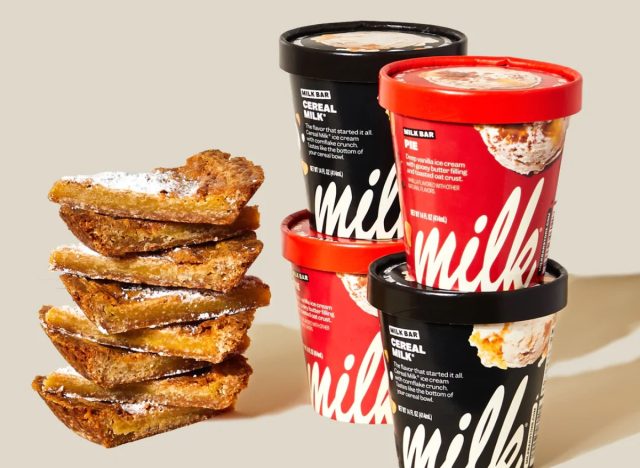 While the temperatures are about to get chillier, it's never too cold for ice cream. According to Instagrammer @costcohotfinds, shoppers can now purchase four-pint packs of ice cream from the well-known, New York City-based dessert chain, Milk Bar. The user notes that the frozen treats are being sold at Costco stores in the northeast and will soon be available in Costco's Los Angeles stores.
The ice cream packs feature two flavors: Pie and Cereal Milk. The former features a creamy, custard-style vanilla base that's swirled with Milk Bar's signature gooey and buttery pie filling and crushed toasted oat crust, while the latter is made with cereal milk-flavored ice cream and the dessert chain's signature cornflake crunch.
Kirkland's Signature Chicken Pot Pie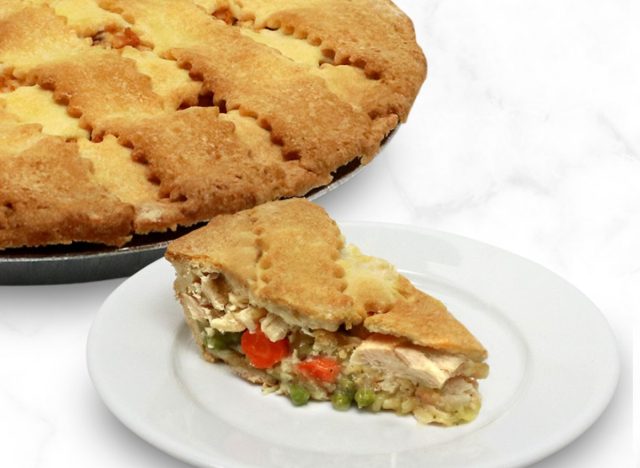 Need to whip up a meal in a pinch? Costco's got you covered. On Aug. 31, Instagram user @costcofinds announced that Costco's Chicken Pot Pie is back at the warehouse. Made with rotisserie chicken and vegetables, the pie is available for $27.79. According to the Instagrammer, simply pop the 5.5-pound pie into your oven—heated at 375 degrees Fahrenheit—for about an hour-and-a-half, and dig in.
One person commented, "Thank God it has returned! 🔥," while another offered a quick tip to elevate the one-dish meal: "Brush melted butter on top before baking for buttery crust."
Amylu Andouille Chicken Sausages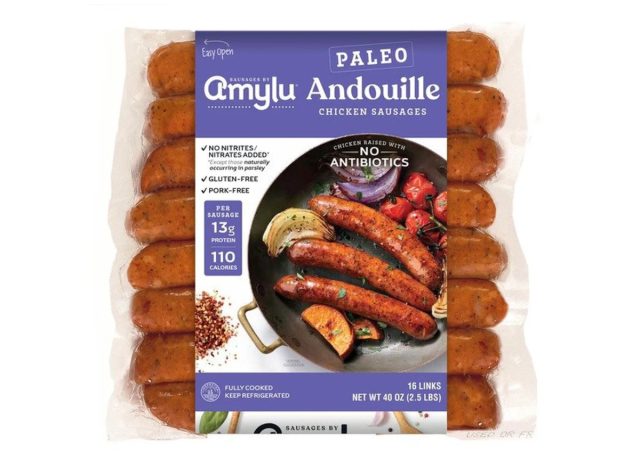 Fall and football go hand-in-hand, and Costco recently released a tailgate-friendly item: Amylu's Paleo Andouille Chicken Sausage. On sale until 9/19, the chicken sausages are antibiotic- and preservative-free, offering 13 grams of protein.
Brianna Ruback
Brianna is a staff writer at Eat This, Not That! She attended Ithaca College, where she graduated with a degree in Journalism and a minor in Communication Studies.
Read more about Brianna