Costco Is Making These 6 Changes to Its Food Court
What and where you eat is about to be completely different!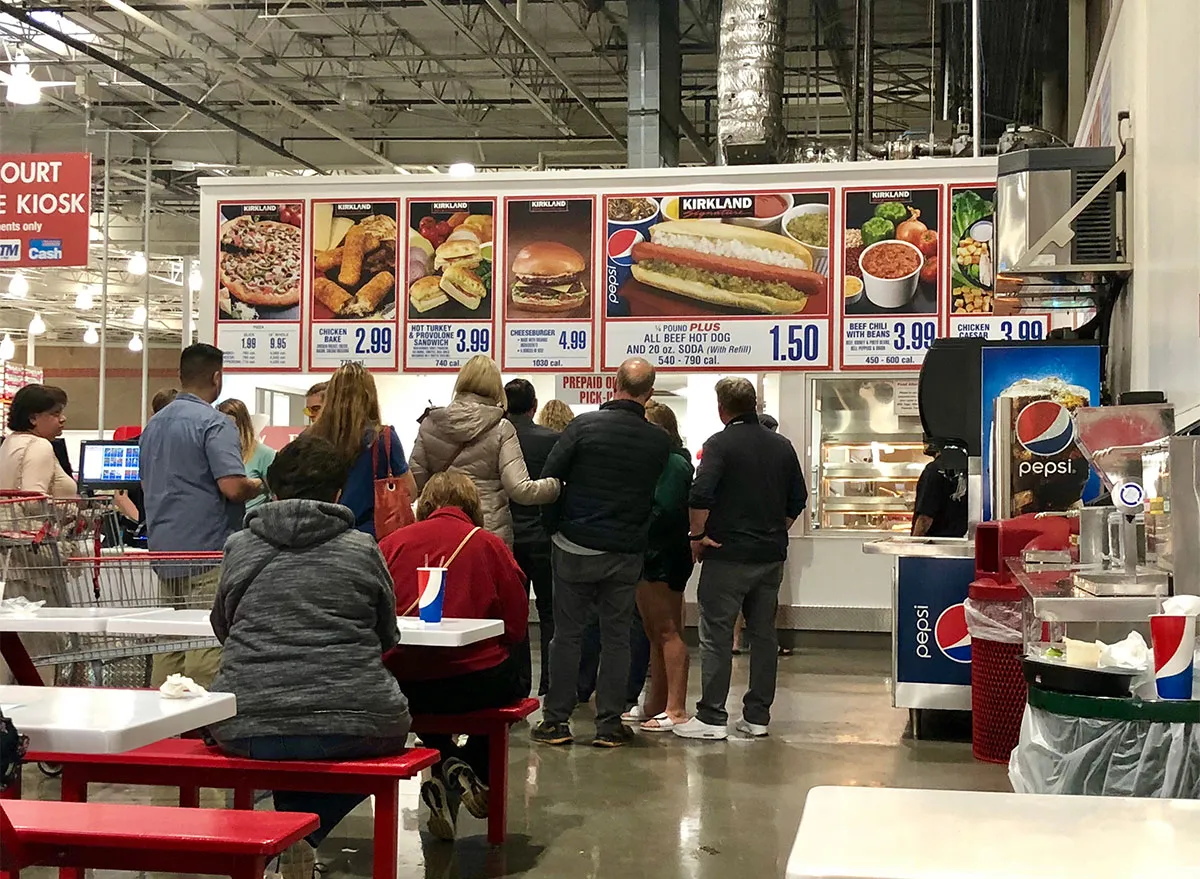 Grocery stores have started making big changes as summer gets closer and pandemic rules loosen (bye, product purchasing limits!). And the same goes for the food court at Costco. The eat-in section of the beloved warehouse is growing, and old, discontinued favorites are being made available again. Plus, even the way the food court operates is being updated.
Read on for all the changes to Costco's food court you need to know before your next visit so you can enjoy a post-shopping treat! And for more, check out these 10 Popular Products Coming Back To Costco This Year.
Bringing back ice cream and smoothies.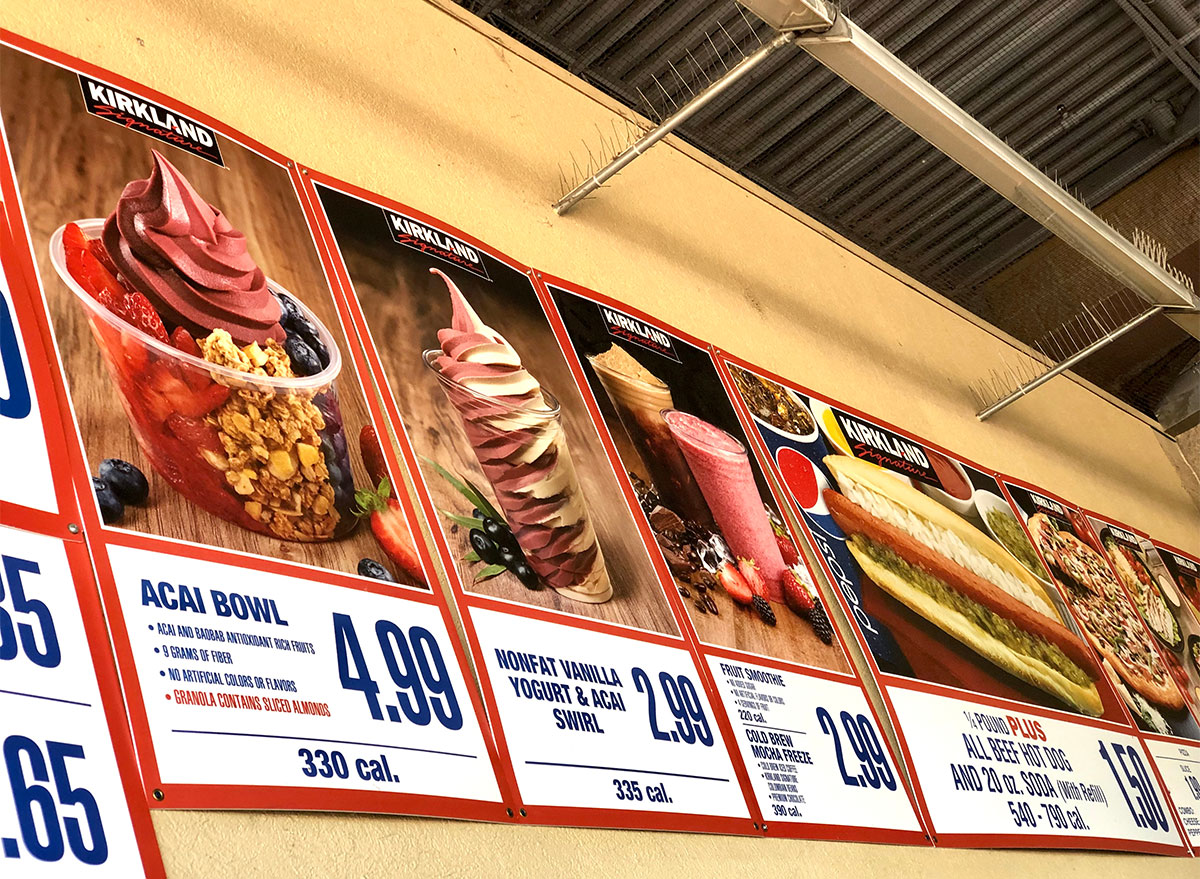 For many, there's nothing quite like a sweet, cool treat after a successful warehouse run. Unfortunately, Costco took them off the menu when the pandemic started, but now, ice cream and smoothies are back! There's no word yet on any price or ingredient changes, unlike other items.6254a4d1642c605c54bf1cab17d50f1e
If you're trying to stay healthy, it may be best to avoid some menu items after you shop. Here are The Best & Worst Menu Items at Costco's Food Court.
Related: To get all the latest Costco news delivered right to your email inbox every day, sign up for our newsletter!
Bringing back churros.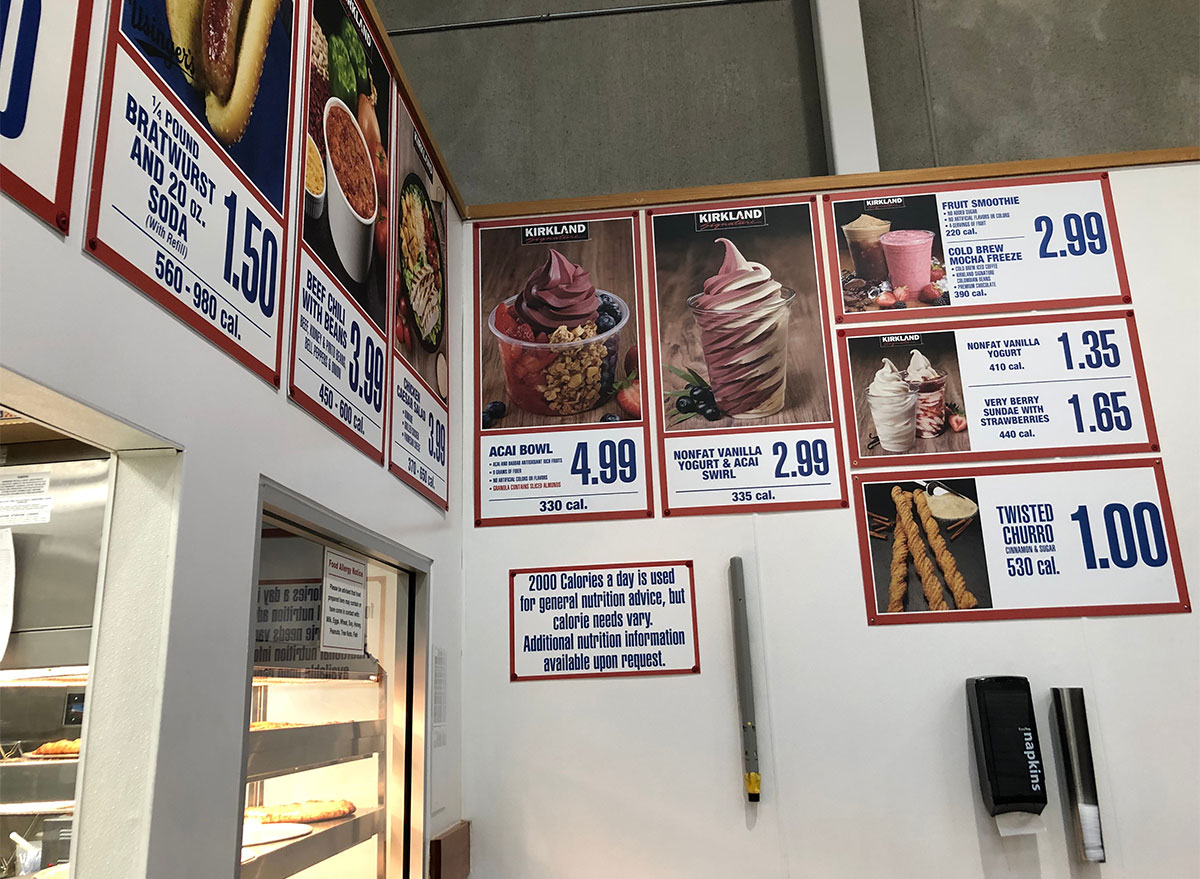 Yep, churros are back too. But, in case you haven't heard, they got a makeover during their pandemic menu hiatus. The new churros are bigger, which means there's more crunch and cinnamon sugar. What's also bigger is the price: they're now $1.49 instead of $1.
Related: Costco Foods You Should Always Avoid, According to Nutritionists 
Adding touchless soda dispensers.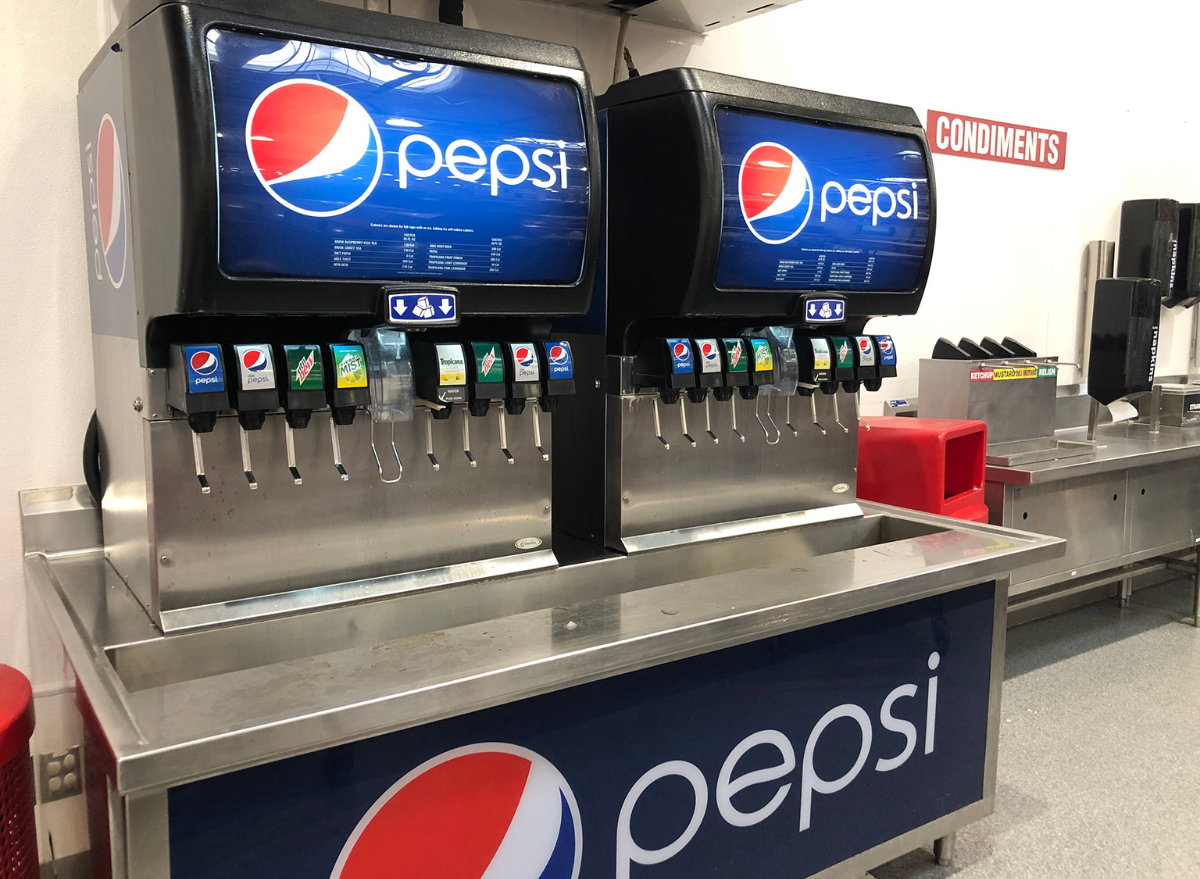 One Reddit user recently discovered a new addition to the food court that follows along with coronavirus era rules—a touchless soda machine.
According to commenters, it works exactly how you think it will: by placing your cup underneath, the sensors pick up the movement and begin to pour. One Reddit user says it's just like the touchless sinks in bathrooms.
The original poster didn't mention exactly where the machine is, but another said a Costco in Seattle has one, but that it's a little different.
Related: 40 Side Effects of Drinking Too Much Soda
Adding outdoor seating (and maybe indoor soon!).
After grabbing a new or classic food court treat, you no longer have to sit in your car and eat it. Costco is adding outdoor seating to warehouses again, according to CNN. Since masks are still required inside and samples are to-go only, it may be a little while until indoor seating is available again, too, but it's reportedly in discussion (so keep your eyes and ears peeled!).
Keeping condiments, straws, and cutlery behind the counter.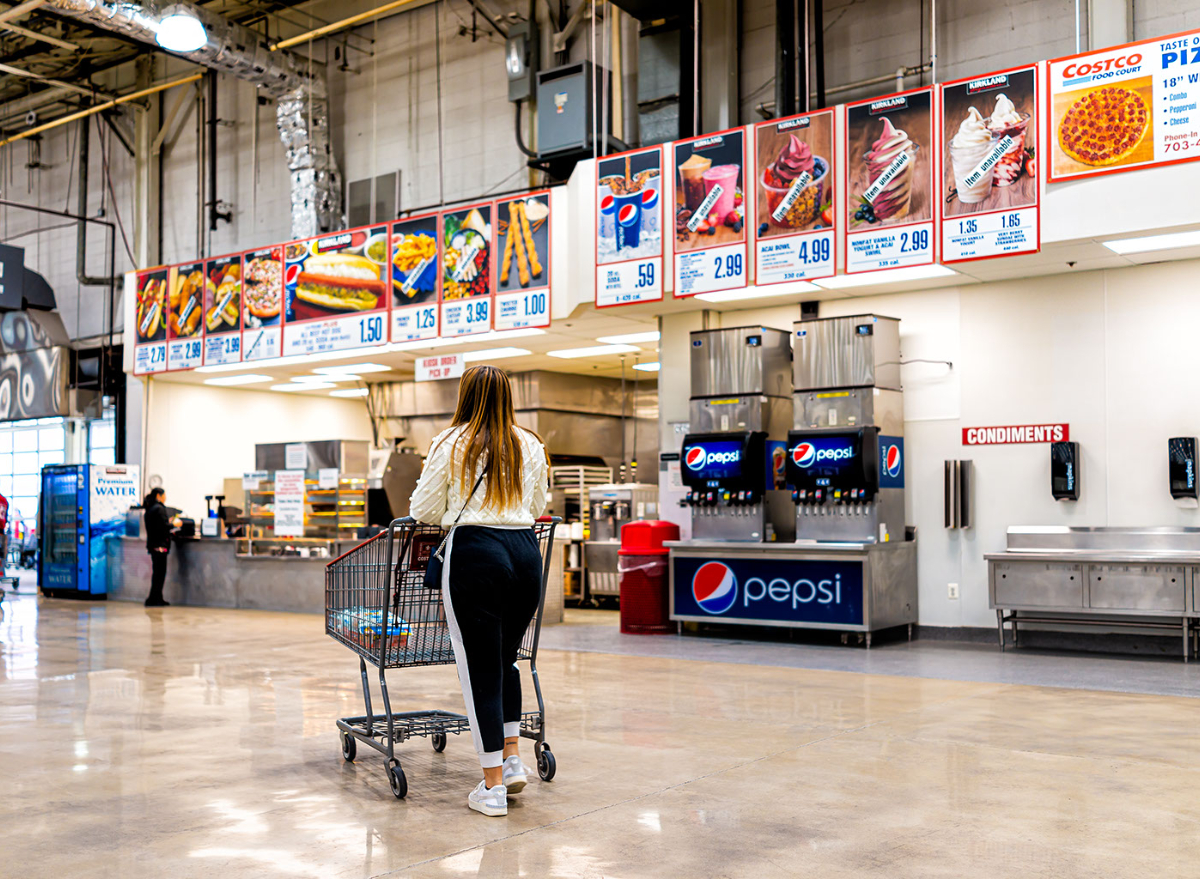 Unlike adding touchless soda machines so customers can get their own drinks, Costco is still keeping condiments, straws, cups, cutlery, napkins, and more utensils behind the counter. You'll still have to ask an employee for anything you need (like ketchup, mustard, onions, or relish for your $1.50 hot dog and soda combo). It can be tricky to clean the stations after each customer touches them, so removing them altogether was a choice many retailers and restaurants made last year.
While this isn't really a recent change, it's a pandemic food court rule the warehouse chain is keeping around for a little while longer.
For more info about what's different at your local warehouse since 2021 started, here are 7 Major Changes Costco Is Making Now.
Adding a chicken sandwich to the menu…in Canada.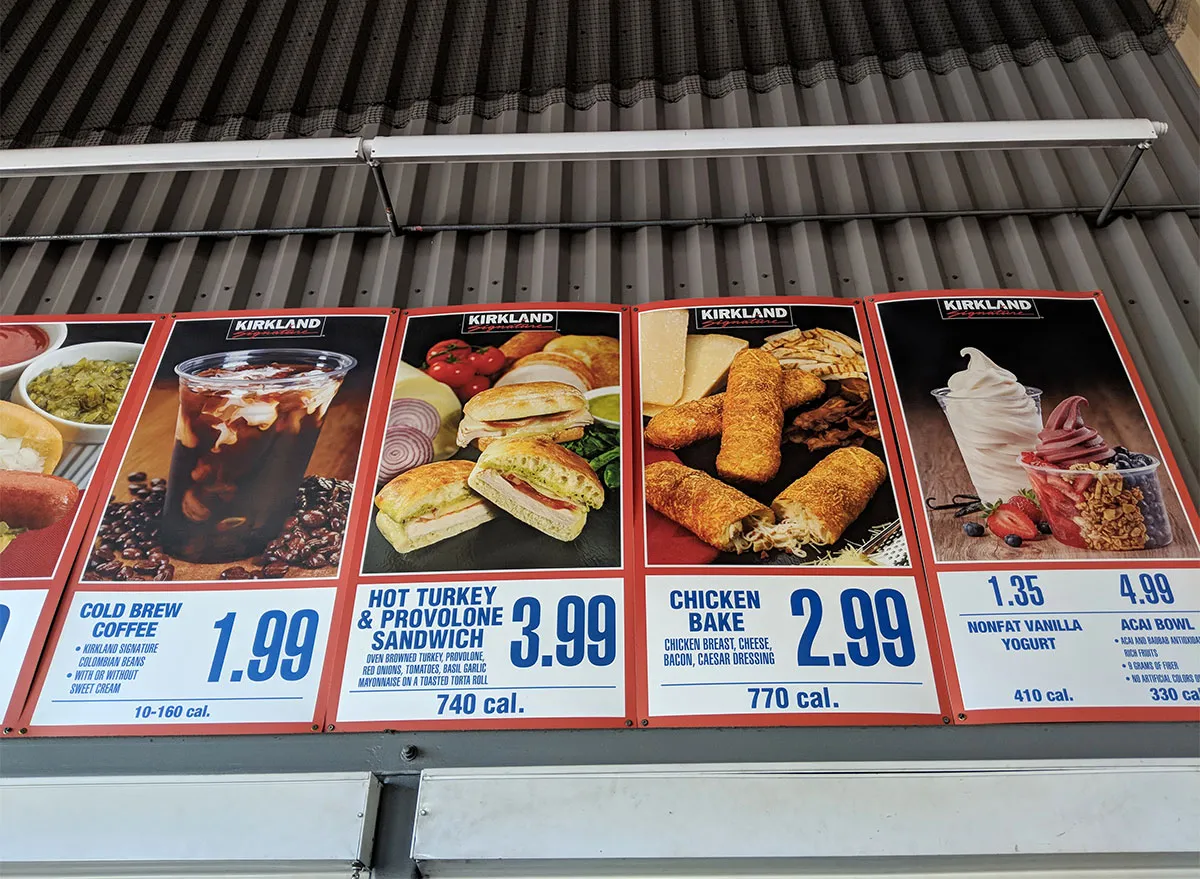 You probably have a favorite fast-food chicken sandwich, but if you live in one area, it could have a new rival. Costco just debuted a Crispy Chicken Sandwich in Canada, and one Instagram account, @costcodeals, posted all the details.
The sandwich comes with chicken and spicy mayo on a soft cheese bun. Some Costco shoppers who've had it say it's delicious, and others simply want to get the chance to try it themselves soon, but they'll have to wait. A Costco spokesperson told Eat This, Not That! that the chain has no comment on whether or not the sandwich will be available in the U.S. anytime soon.
If you do get to try it, keep in mind that it has 810 calories (without any sides)! But, that's better than one fast-food chain—here are The Best and Worst Fast-Food Chicken Sandwiches, According to a Dietitian.
Amanda McDonald
Amanda has a master's degree in journalism from Northwestern University and a bachelor's degree in digital journalism from Loyola University Chicago.
Read more about Amanda