6 Things You'll See at Costco This Year
Say hello to a better mobile app and higher membership fees!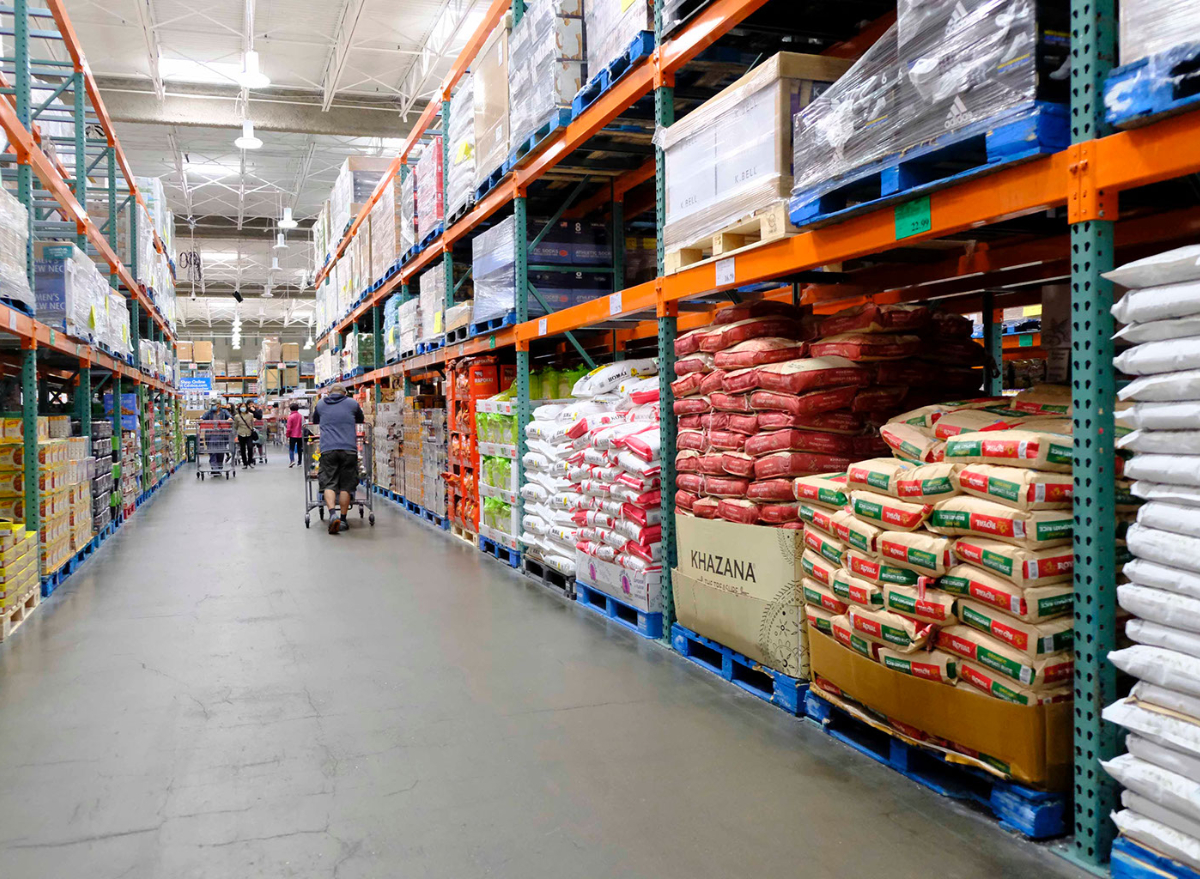 There are more than 111 million Costco members worldwide, a number which continues to grows every single day. These shoppers helped the warehouse chain bring in more than $1 billion in net income in 2021, all while navigating discontinuations and shortages brought on by supply chain woes.
With all this in mind, what can members expect from Costco over the next 365 days? Chief Financial Officer Richard Galanti gave a preview in a recent earnings call with investors—here's everything we know so far. (Before you go, don't forget to check out our recap of the 7 Biggest Changes Costco Made in 2021.)
An improved mobile app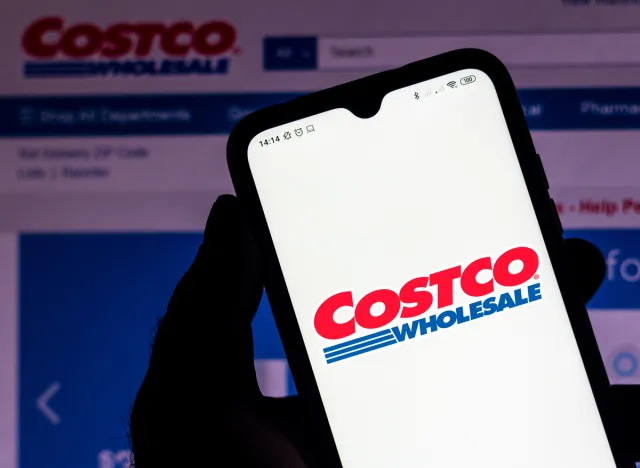 Costco members have been vocal about their dislike of the chain's mobile app, calling it glitchy, outdated, and slow. Galanti admitted in early December that the company was "sometimes late to the game" in terms of updates. At the same time, he revealed that updates were finally on the way!
Mobile payments, a new and improved menu with a redesigned header and footer, warehouse receipts, and more features will roll out in future updates of the app in 2022.
Related: 13 Changes Costco Made to its Food Court in 2021
Pickup lockers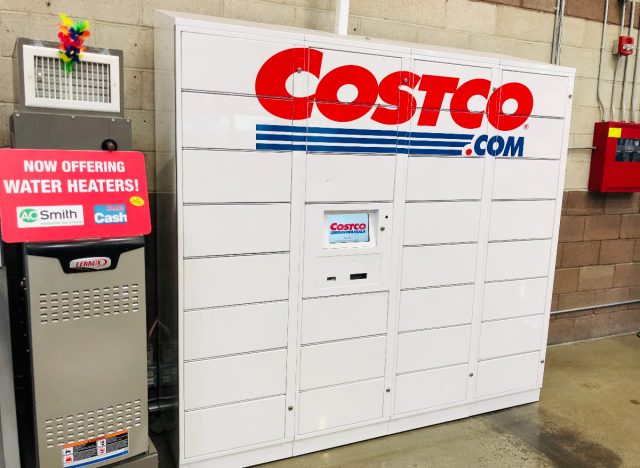 If you shop at a Costco location with white pickup lockers for online orders, you have access to a perk that isn't available at every single warehouse. The lockers are currently available at 112 locations, but the goal is to bring them to more than 220 stores by next year.
"We're rolling out e-commerce lockers" in 2022, Galanti said on the earnings call. "Currently in the U.S., we have 112 locations with more — and we plan to more than double that number during calendar year 2022."
Related: To get all of the latest Costco news delivered right to your email inbox every day, sign up for our newsletter!
More kiosks
In the days ahead, Costco warehouses will also be equipped with more e-commerce kiosks. "We're rolling out new e-comm kiosks in the warehouse with video signage and easy touch screen ordering," Galanti said on the same call.
Galanti didn't reveal what would be displayed on the signage, but there are plenty of goods and services that Costco offers in addition to its beloved baked goods and bulk grocery items. It probably isn't too much of a stretch to guess that these signs may advertise Costco's insurance policies, travel packages, tire centers, and more.
New warehouses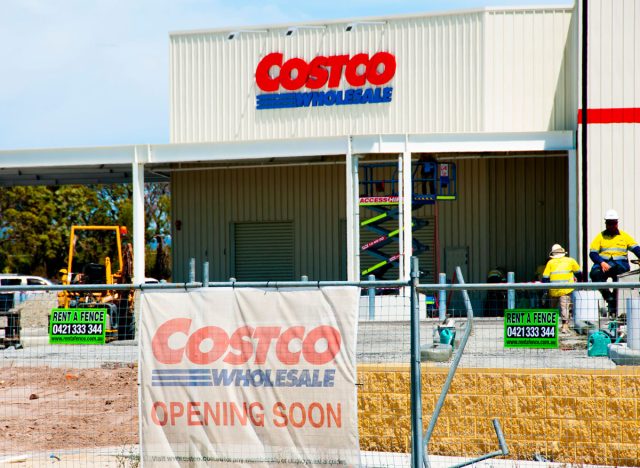 Costco has steadily added more warehouses in the last few years, with 22 opening in 2021—and it's not stopping anytime soon. The plan for the next 12 months is to open 23 new warehouses, plus four relocations of existing stores.6254a4d1642c605c54bf1cab17d50f1e
The "New Locations Coming Soon" section of Costco's website has the most recent information. In December, stores opened in Melbourne, Fla.; Bilbao, Spain; and Suzhou, China. Next up? A location in Kelowna, British Columbia will open its doors in Canada this February.
A higher membership fee
Back in July 2021, analysts predicted that Costco would raise its membership fees in about 18 months, which would be around the fall of 2022. This aligns with the trend the company typically follows of raising its Gold Star and Executive fees every 5.5 years. (The last time it did so was in June 2017.)
Right now, the lowest level membership costs $60, and the highest level membership costs $120. The experts predicted the rates would increase to $65 and $130 a year, respectively. Thus, if you're on the fence about getting a membership, it may be cheaper to act now. If you're set to renew in the fall, you'll have to see exactly if/when the price hikes go into effect.
Fewer supply problems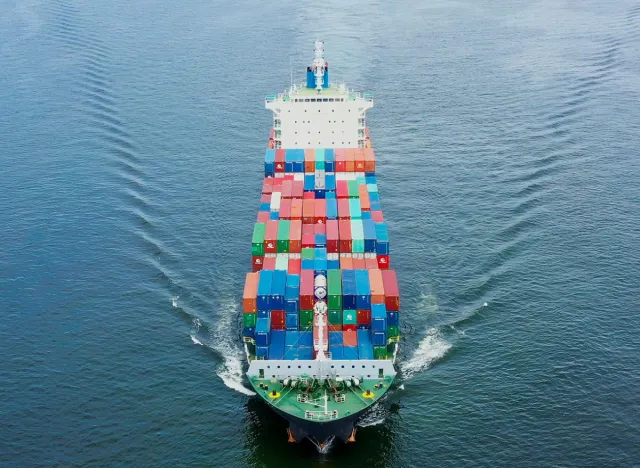 In 2021, supply chain issues defined grocery shopping. By winter, grocery stores and other retailers had kind of figured out how to navigate late cargo shipments. Costco specifically made a few changes, one of which involved chartering three ocean vessels to carry thousands of containers filled with items from overseas to avoid delays of up to 18 weeks in some instances.
"We've also chartered three ocean vessels for the next year to transport containers between Asia and the U.S. and Canada, and we've leased several thousand containers for use on these ships," Galanti said on a Sept. 23 earnings call . "Every ship can carry 800 to 1,000 containers at a time, and we'll make approximately 10 deliveries during the course of the next year."
Time will tell whether members encounter issues like empty shelves and purchase limits at their local warehouses for the third year in a row.
For more on what's happening at your neighborhood warehouse, check out: 
Amanda McDonald
Amanda has a master's degree in journalism from Northwestern University and a bachelor's degree in digital journalism from Loyola University Chicago.
Read more about Amanda