The 9 Best Secrets to Shopping at Costco Right Now, According to Customers
Seasoned Costco shoppers spill their pro tips for new members!
What's the big deal about shopping at Costco? Well, many devoted members feel that if you know, you know. That's likely why a new Costco member recently put a call out to social media: "Just got a new membership today! What's one thing I should know?" The community's responses have uncovered some genius grocery tactics that are informing Costco shoppers everywhere.
Sign up for the Eat This, Not That! newsletter, and continue reading for the Costco shopping secrets that members are currently dishing on… also, don't miss 50 Cheap Costco Buys That Make the Membership Worth It.
Start smart: Grab a cart.
On Thursday, Redditor u/MrLoki2020 took to the Costco subreddit to inquire about some Costco member 101: "Just got a new membership today! What's one thing I should know about the store? What's your best tips and tricks for shopping there?"
u/atlgeo responded with a pointer starting right at the door: "Don't be the guy who knows he won't need a cart….only to find yourself a few minutes later fighting upstream to get back out the entrance door to get a cart. You know what you're going in for; you don't know what you're coming out with. Get a cart."
Got wheels (and wanna keep your trip simple)? Check out The One Grocery List You Need To Eat Healthy All Week, Nutrition Experts Say.6254a4d1642c605c54bf1cab17d50f1e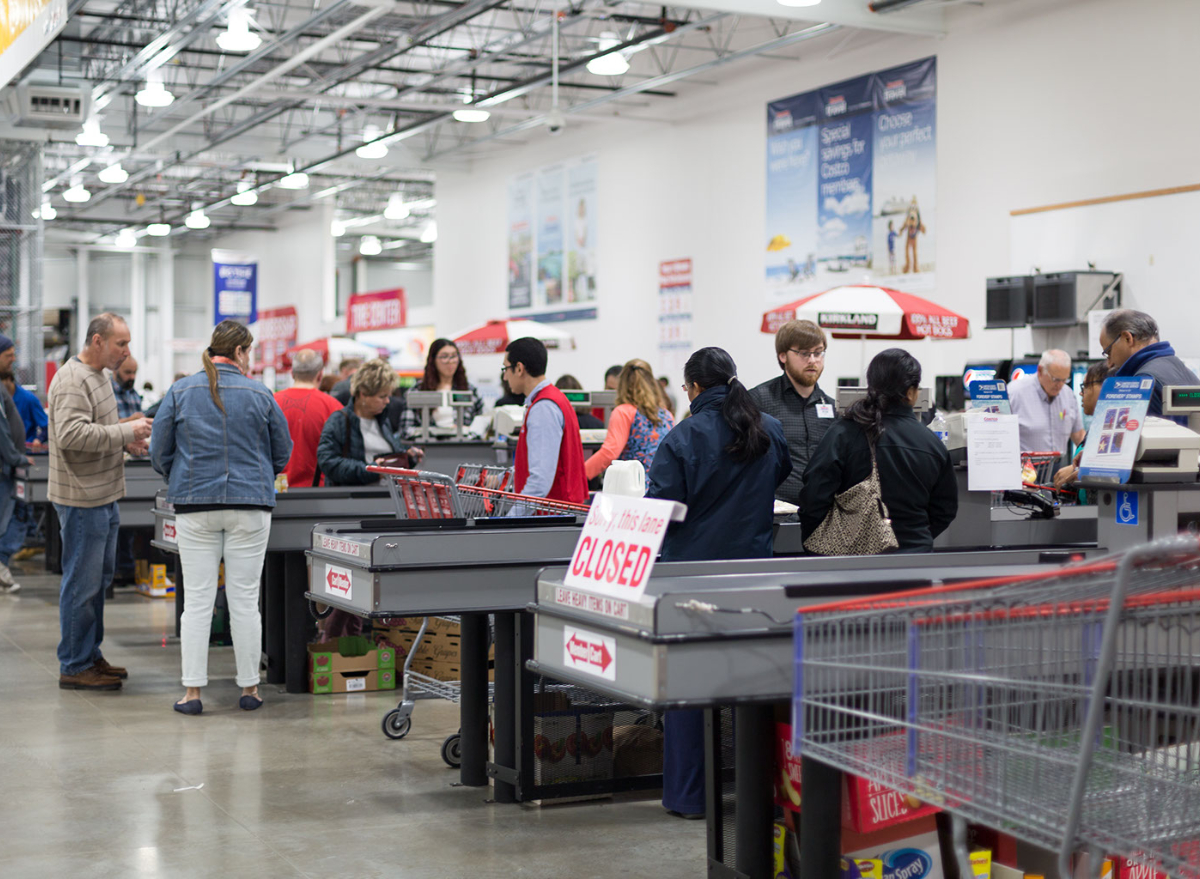 A lot of Costco shoppers know that it's easy to lose hours in the place, but one way to minimize the time is to strategize a workaround for the typical rush. With that in mind, u/shestzushihtsu's advice was simple: "Avoid weekends."
u/hapgoodnew offered, "Google now shows me the popular times at my Costco. Avoid those."
Produce can be hit and miss.
u/cheekabowwow suggested:
Be weary of produce, some of my experiences have been: Apple are rock hard compared to other grocery stores, peaches go from rock hard to moldy within a 24 hour period, avocados never soften and turn brown. I've had good experience with their various lettuce bags, bell peppers, carrots…but their packs of fruits have been challenging. [sic]
But geography can play a part.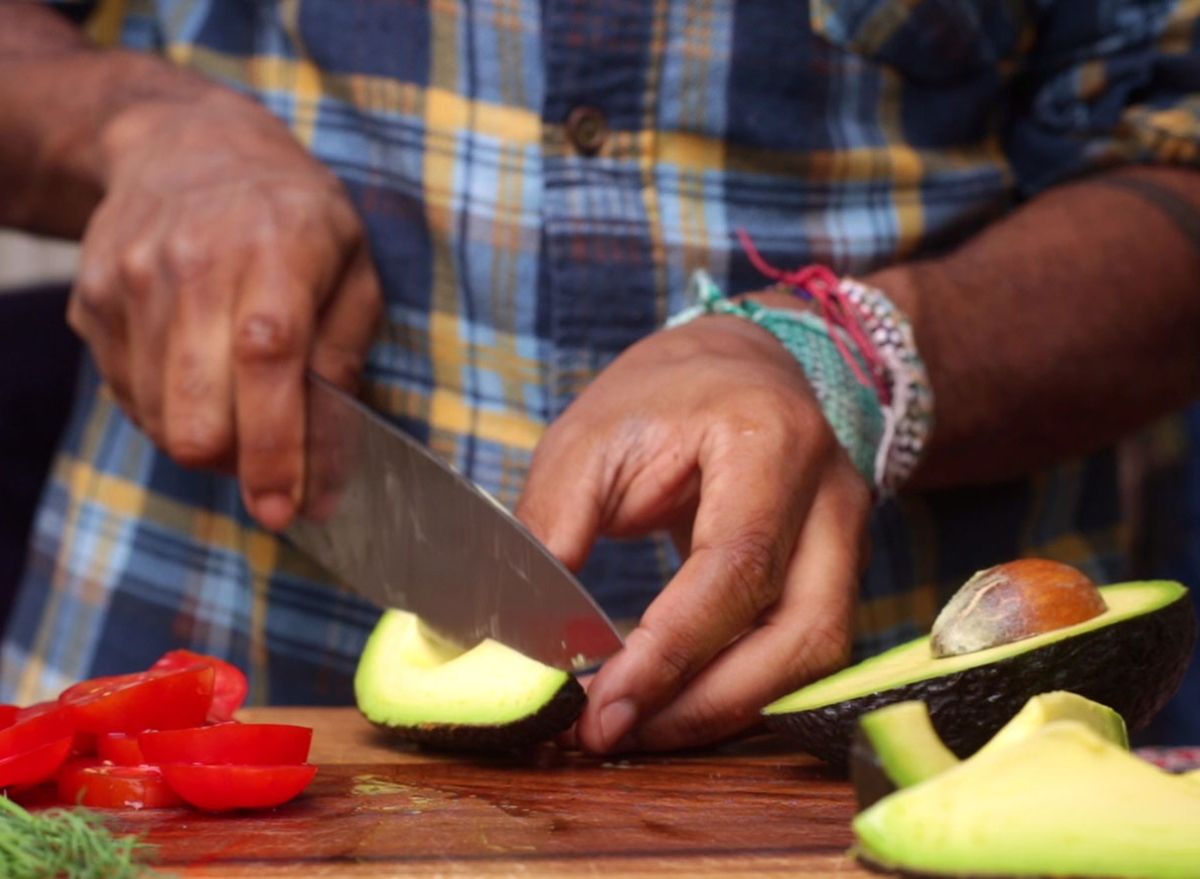 In response to the heads-up about occasionally unreliable produce, u/LavaPoppyJax said, "I also buy avocado regularly every 2 weeks and they are awesome," adding that it's possible this could be due to the fact they call California home. (Wherever you buy your avocados, just don't fall victim to this common summer kitchen injury!)
This CA-based Reddit user added that they also regularly purchase "apples, bananas, pineapple" at Costco.
Plenty of city-dwelling Costco members know what it's like to go to town in the frozen section, only to get stuck in traffic on the way home (which recently happened to a Tampa shopper who was sweating her frozen strawberries). u/ripgressor 1974 said it's a good idea to "Buy a cooler for your trips, Costco sells a few. :)"
Meanwhile, u/LavaPoppyJax recommended the Costco insulated tote for $9, along with their collapsible bin.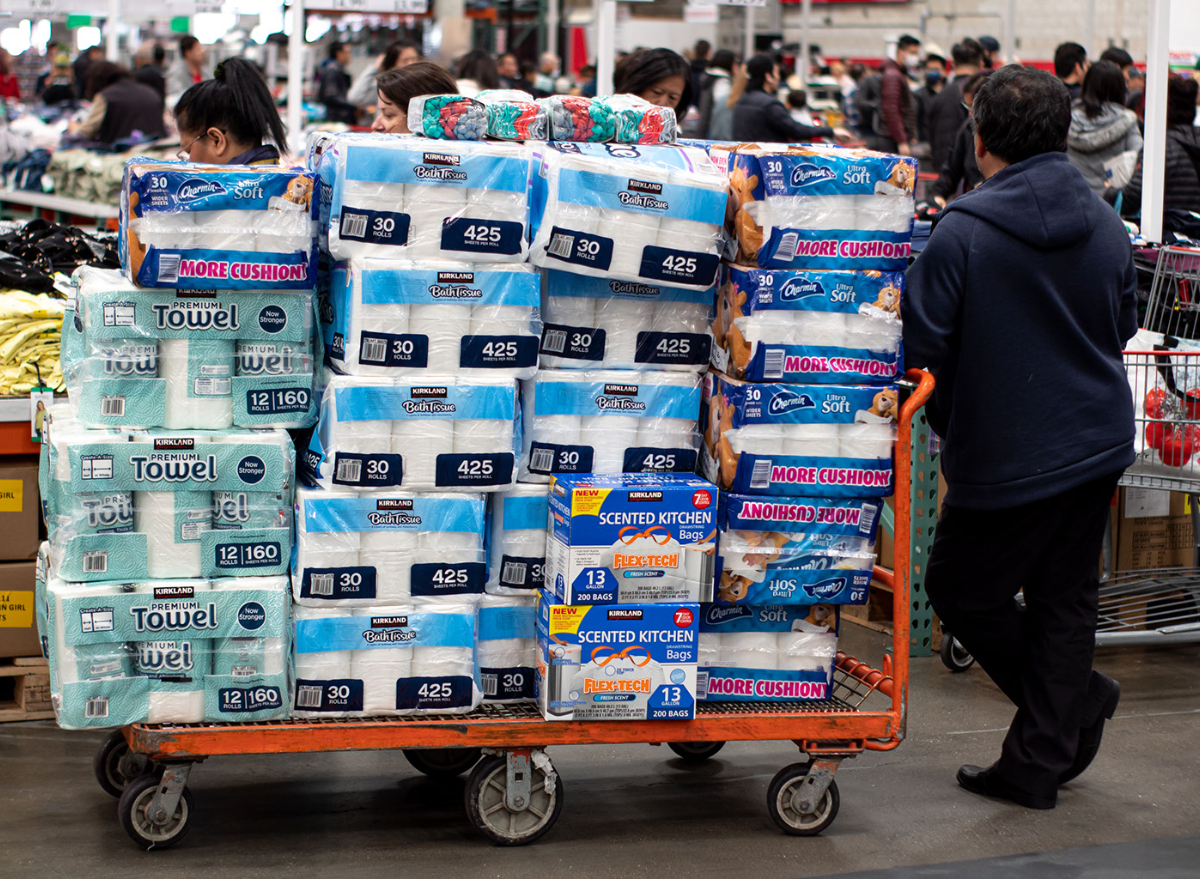 u/xxvcd said it's a good idea to get a chest freezer to store all your Costco goodies, but u/hapgoodnew suggested one way not to overdo your stock is to think critically:
Always ask yourself before buying new food items, would I buy this if I saw it in a regular sized package at the store? The answer for me is usually no. This is especially true for snack foods and sweets. Sure, it's a great deal…. But do you really need 40 of them around? [sic]
Keep your eyes on the price.
u/EntrepreneurOk7513 delivered some solid insight on discounts: "If a price ends in 7 and/or there's an asterisk in the upper right hand corner, those are being clearanced out or discontinued." [sic]
u/shinecone shared a valuable reminder that many members have encountered to deep disappointment:
Popular items can go fast, and if you're overly attached to an item, understand that they may discontinue it. So if you can stock up (non-perishable), you may want to. Don't think you can just go back in a couple of weeks for things.
A big piece of what sets the brand apart: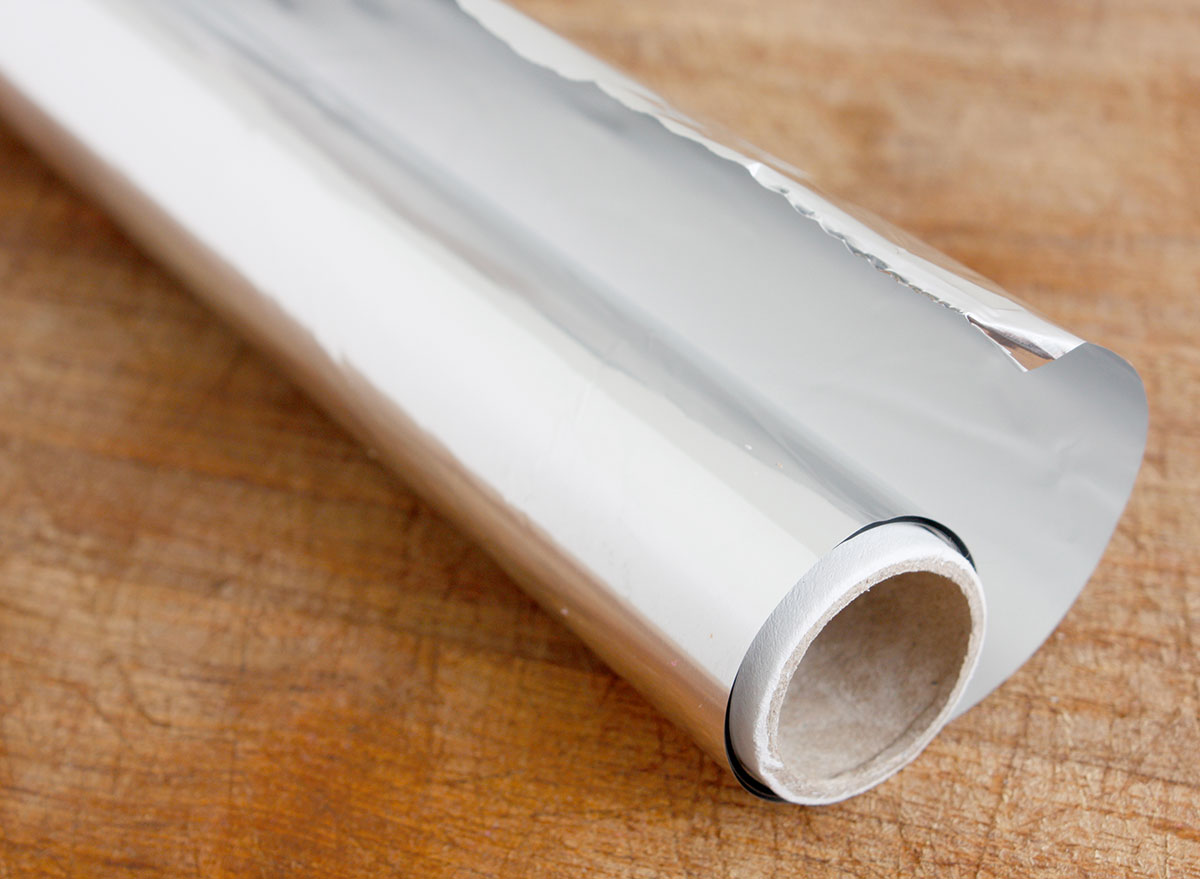 For many Costco shoppers, it's all about the value, combined with quality. As u/dazchad said:
Costco don't sell cheap stuff. They sell quality stuff cheaper than you would find somewhere else. For instance their foil is heavy duty. You probably won't need it, but even then it is generally cheaper than the regular foil elsewhere.
Plus, the longevity. Just as an example, that foil from Costco is notorious for lasting years.
With all this wisdom in the bag, we suspect u/MrLoki2020 shopping like a Costco insider already.
For more grocery know-how you need, keep reading:
Krissy Gasbarre
Krissy is a senior news editor at Eat This, Not That!, managing morning and weekend news related to nutrition, wellness, restaurants and groceries (with a focus on beverages), and more.
Read more about Krissy