Every Costco Member Needs to Know About These 5 Food Court Changes
New menu items are here, and so are a few other additions.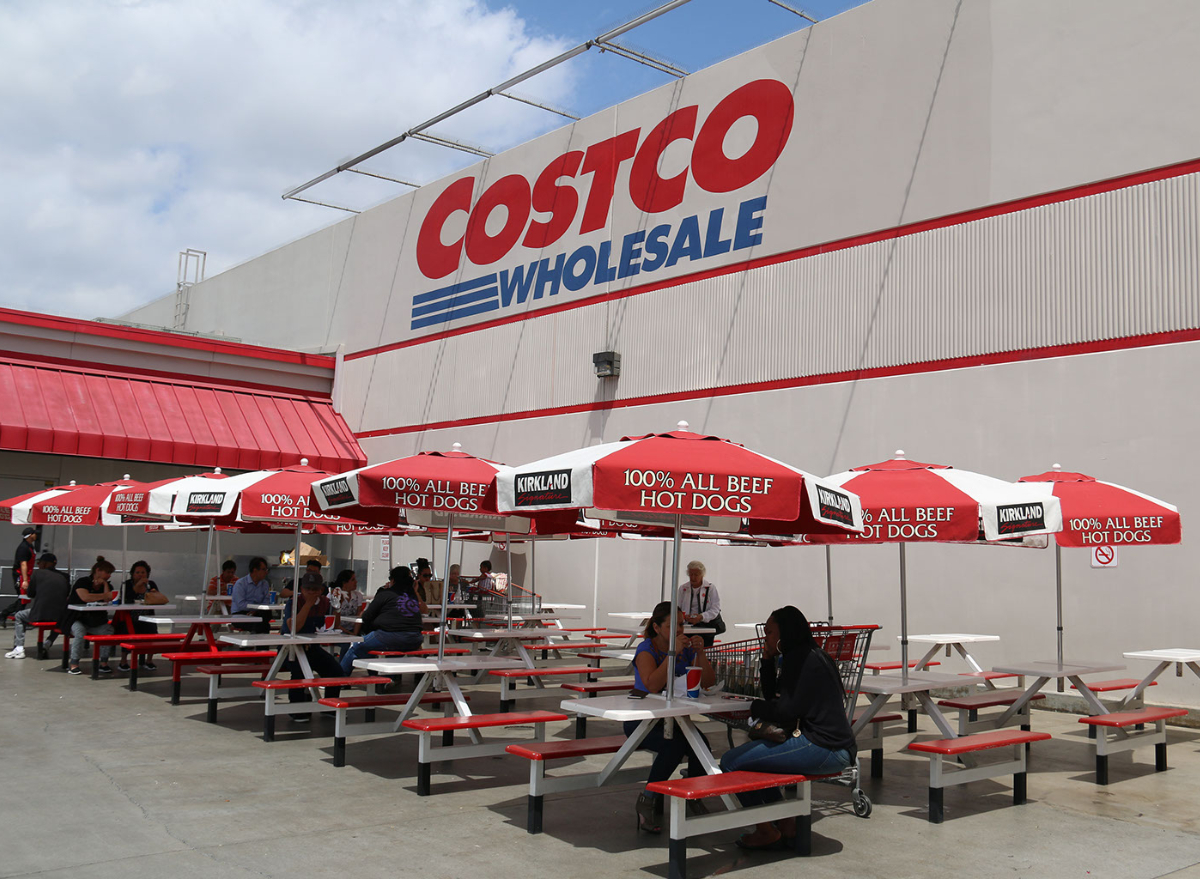 Just when you thought you knew all there is to know about Costco, it's the food court that continues to throw curveballs that keep even the most seasoned members guessing. Although there are some menu items back, other changes are being made.
Whether the changes are highly anticipated or completely unexpected, the food court keeps us coming back for more. So here's a rollout of the newest changes that could be making their way to a Costco store near you.
Related: 5 Most Disliked Food Items at Costco's Food Court
Costco is adding touchless condiment dispensers.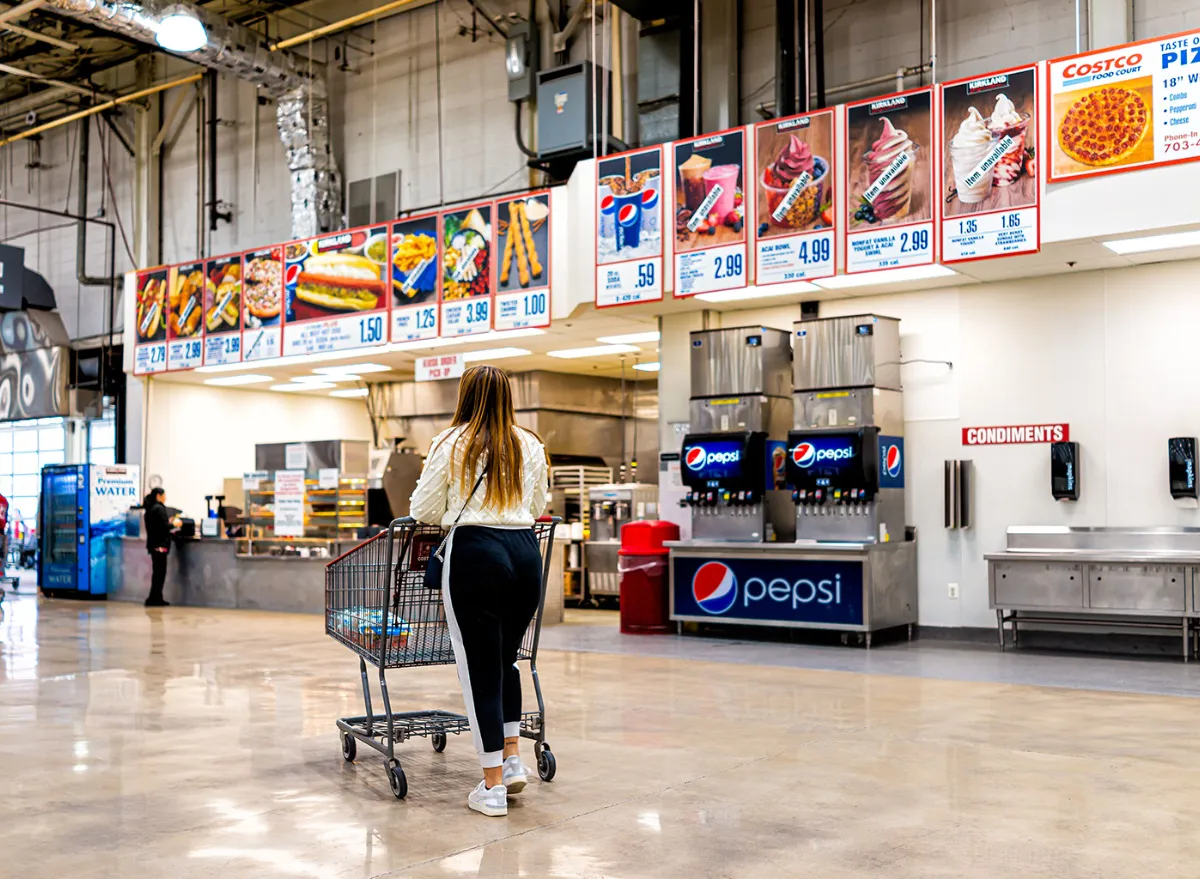 As part of Costco's new wave of pandemic safety measures, the chain has introduced touchless condiment dispensers to some of its stores. A new spin on an old classic, these touchless dispensers are slowly making their way into the food courts for public use.
Members have noticed that these dispensers are still a work in progress. According to a Reddit thread discussing touchless dispensers, the original poster, @SoylentJelly warned members that "If you are right-handed you will accidentally activate the Condiment to the right of your selection along with your selection, and if you're left-handed you will activate the Condiment to the left of your selection."
It's also adding touchless soda dispensers.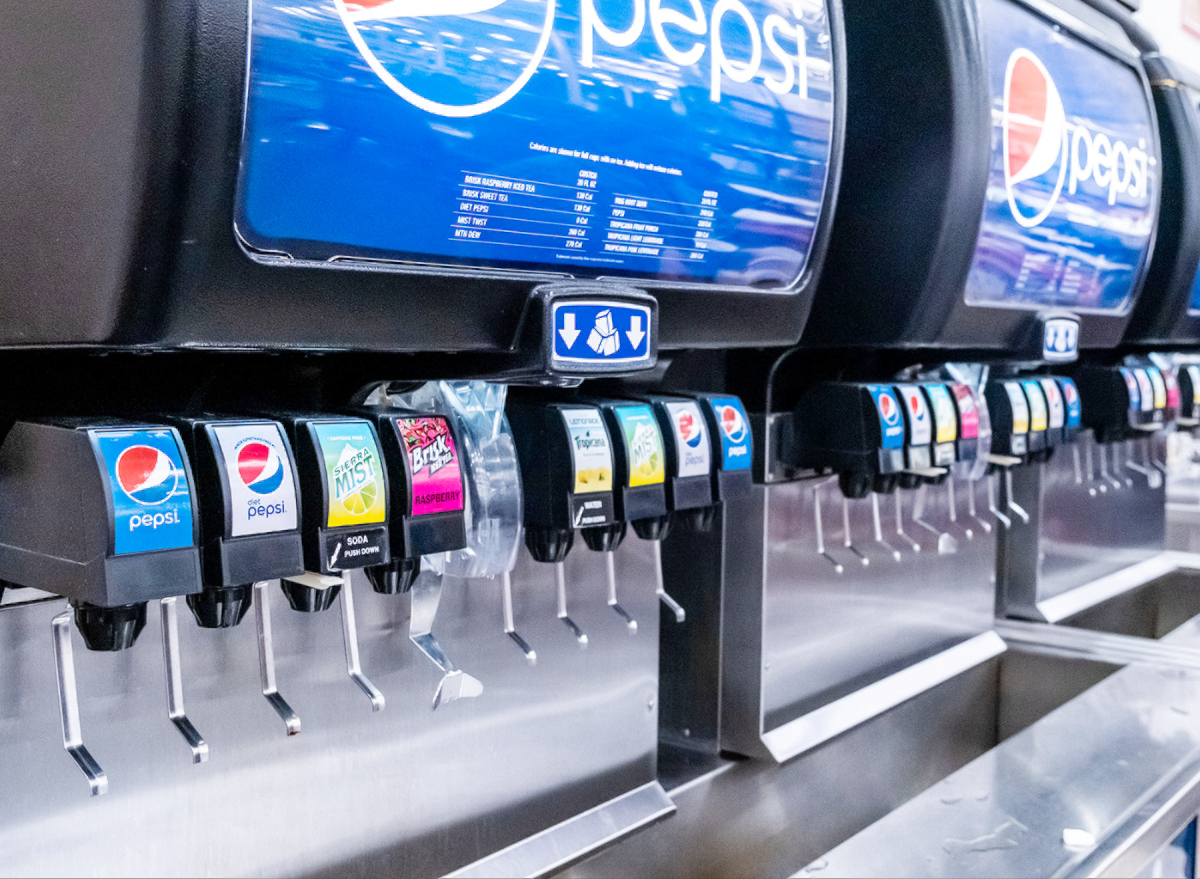 Touchless soda dispensers are yet another new addition to the Costco food court gallery. Some warehouses have said goodbye to the traditional push lever dispenser, and hello to the more modern, sensor-based soda machine.
While the drink selections currently include Pepsi, Sierra Mist, and Tropicana, some shoppers aren't too thrilled about this and are hoping to see more Coke products like Coca-Cola, Sprite, and Fanta.
In a Reddit thread discussing the arrival of touchless soda machines, @Anomaly1134 noted that while it was indeed awesome to see the new food court change, they "… just wish they had a bit more variety for selection."
Related: To get all the latest Costco news delivered right to your email inbox every day, sign up for our newsletter!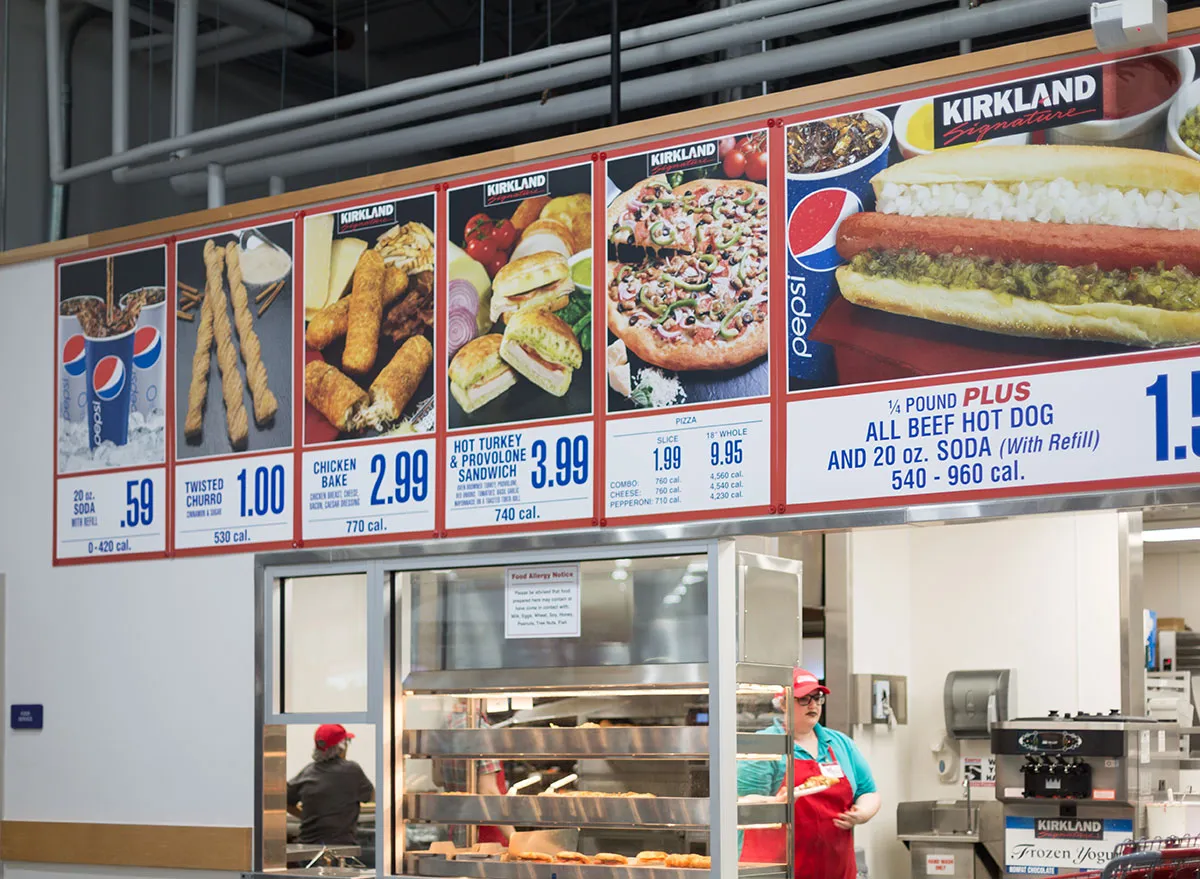 In addition to the touchless condiment dispensers, relish is now available again after a pandemic hiatus, per Costco members on Reddit.
As one member of this condiment trio, relish sits alongside ketchup and mustard for anyone wanting to gussy up their iconic Costco hotdog. The condiment has been seen in both the regular hand pump dispensers as well as the more modern touchless condiment dispenser. Either way, it seems as if the relish is here to stay.
Some Costco food courts are getting Korean-Style Chicken Wings.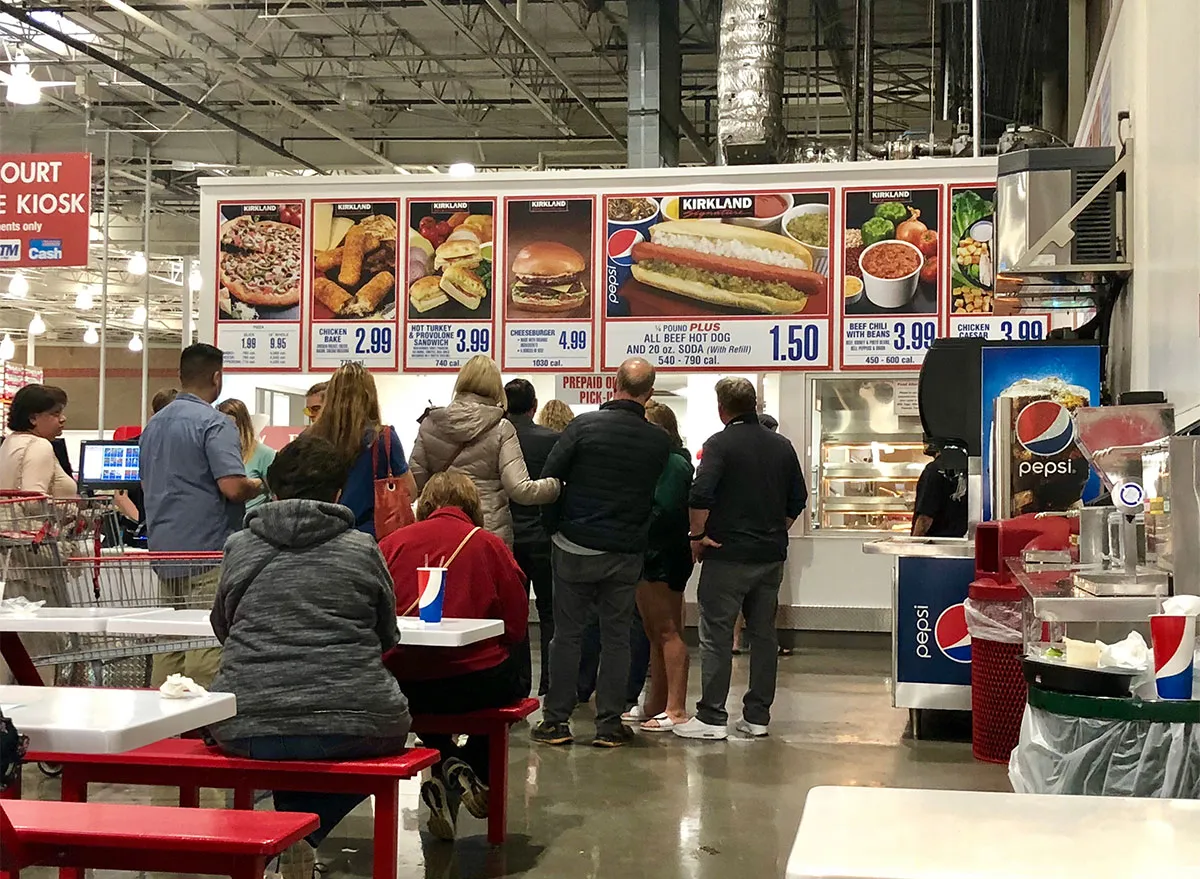 The new food court changes are being noticed worldwide. One Redditor recently posted the addition of Korean-style chicken wings to the food court menu in Australia.
But Korean-style chicken wings weren't the only desired items that have limited availability. Commenters such as @mizmato were quick to mention other international items that they one day hoped to see on the list, like poutine, a popular Canadian dish with a bed of french fried, often topped with gravy and cheese curds.
Related: The Costco Deli Just Brought Back These 3 Comfort Meals to Warehouses6254a4d1642c605c54bf1cab17d50f1e
There are no more food court phone orders.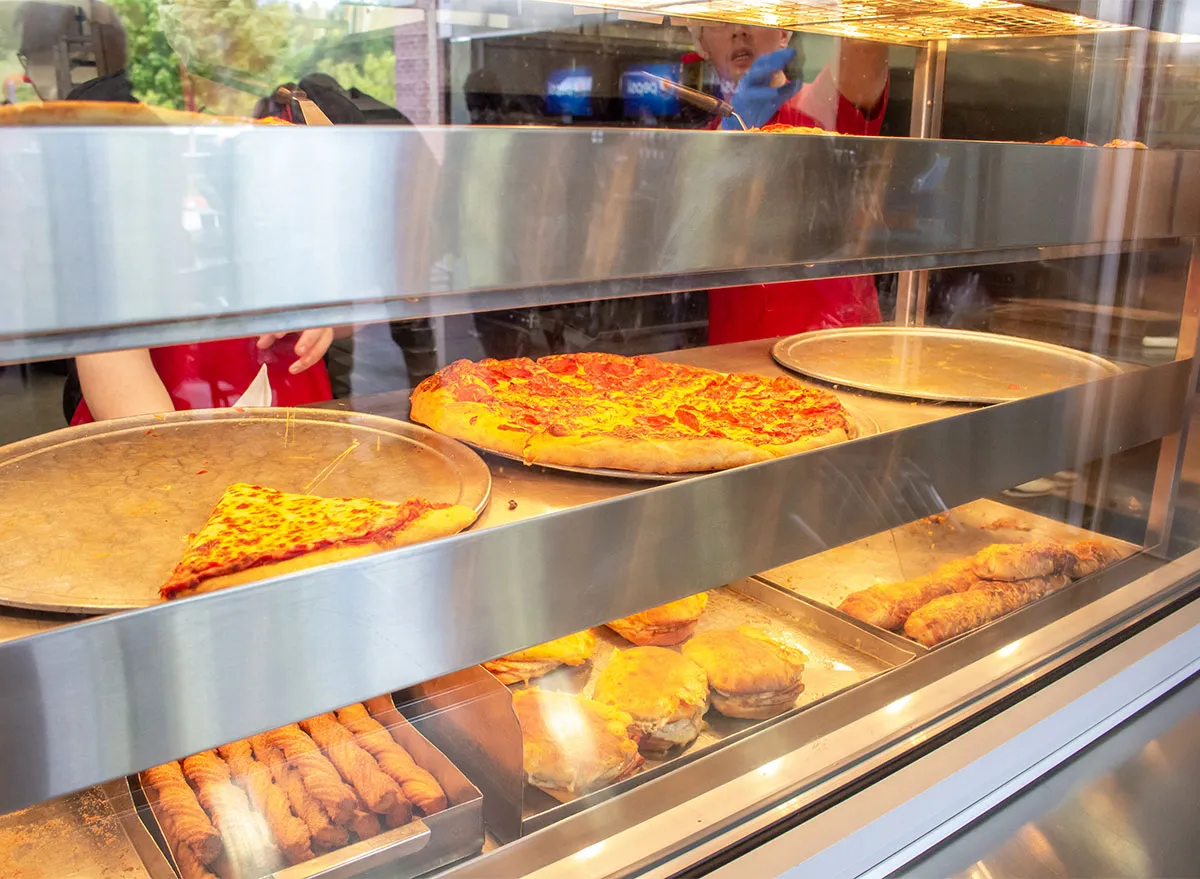 Any members looking to place food court orders over the phone should double check with their warehouse to make sure the option is still available. One shopper took to Reddit to voice their frustration with how one store is not accepting pizza orders over the phone.
"I just got off the phone with the food court and they are telling me they no longer accept orders over the telephone!" said @wattliar. The user continued to share that since they order six pizzas at a time, they'd be waiting another 20 minutes.
For more info about what's happening at the warehouse in your area, check out:
Alex Perry
Alex Perry is a writer with Eat This, Not That! She graduated with a master's degree in broadcast journalism from Northwestern University, where she experienced all the amazing things Chicago has to offer.
Read more about Alex