5 Most Disliked Food Items at Costco's Food Court
These aren't even worth the under $5 price point.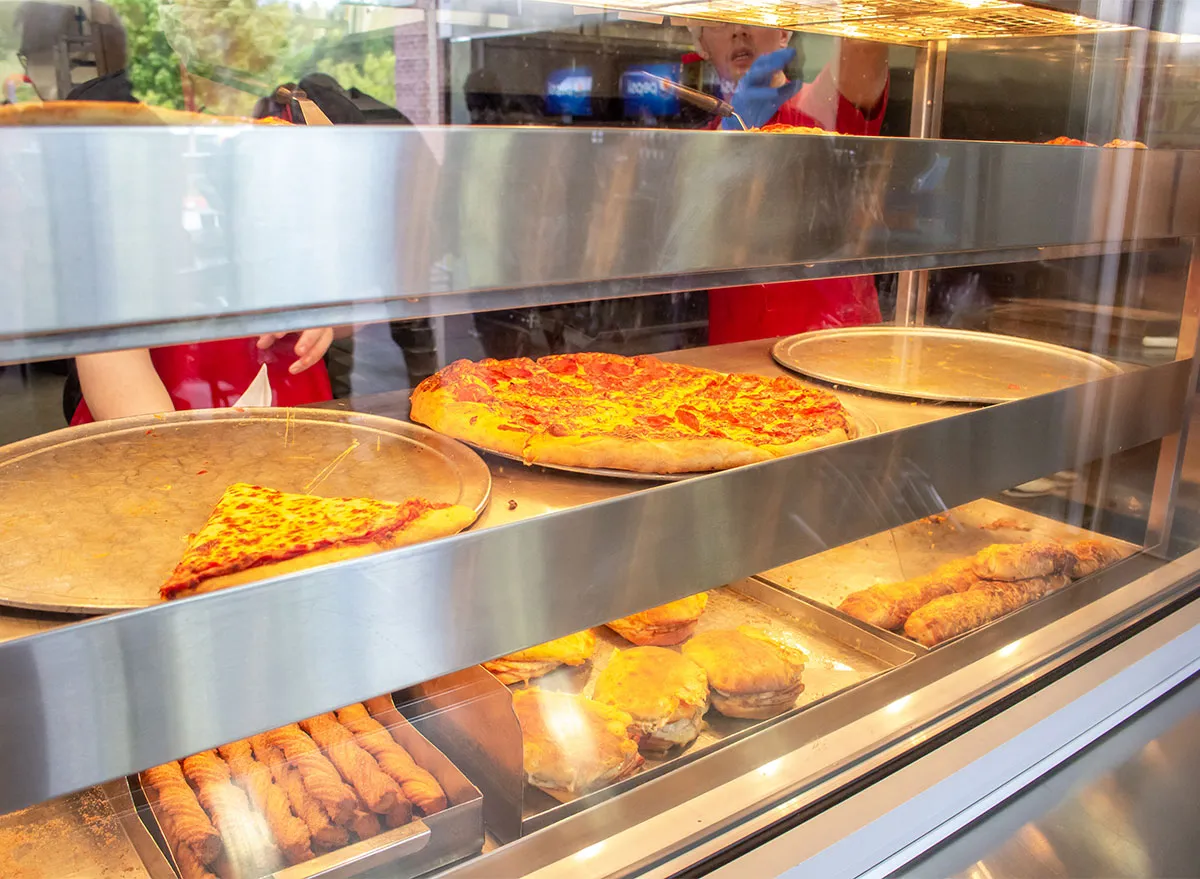 We need to talk about Costco's food court. Conveniently, in the depths of Reddit, that conversation is already very much happening.
Fans of the warehouse take to the message boards for just about everything, from healthy snack tips to price monitoring to simply geeking out over favorite items (see: this crowd-pleaser pizza). But there is perhaps no virtual discourse as heated as the debate over Costco's food court offerings.
In recent months—largely, it appears, since the pandemic—the food court's quality has taken a bit of a dire turn. Some staff members and customers alike commiserate that this is due to understaffing. Others are thinking less about why, and more about how to make things better: cue the invention of the food court pizza hot dog. But for the rest of Reddit's Costco community, the site is an ideal place to complain about their least-favorite items.
We scoured the message boards, and here's what we found out. Then, be sure to read up on our list of these Popular Costco Foods That Are Making You Gain Weight, Say Dietitians.
Pizza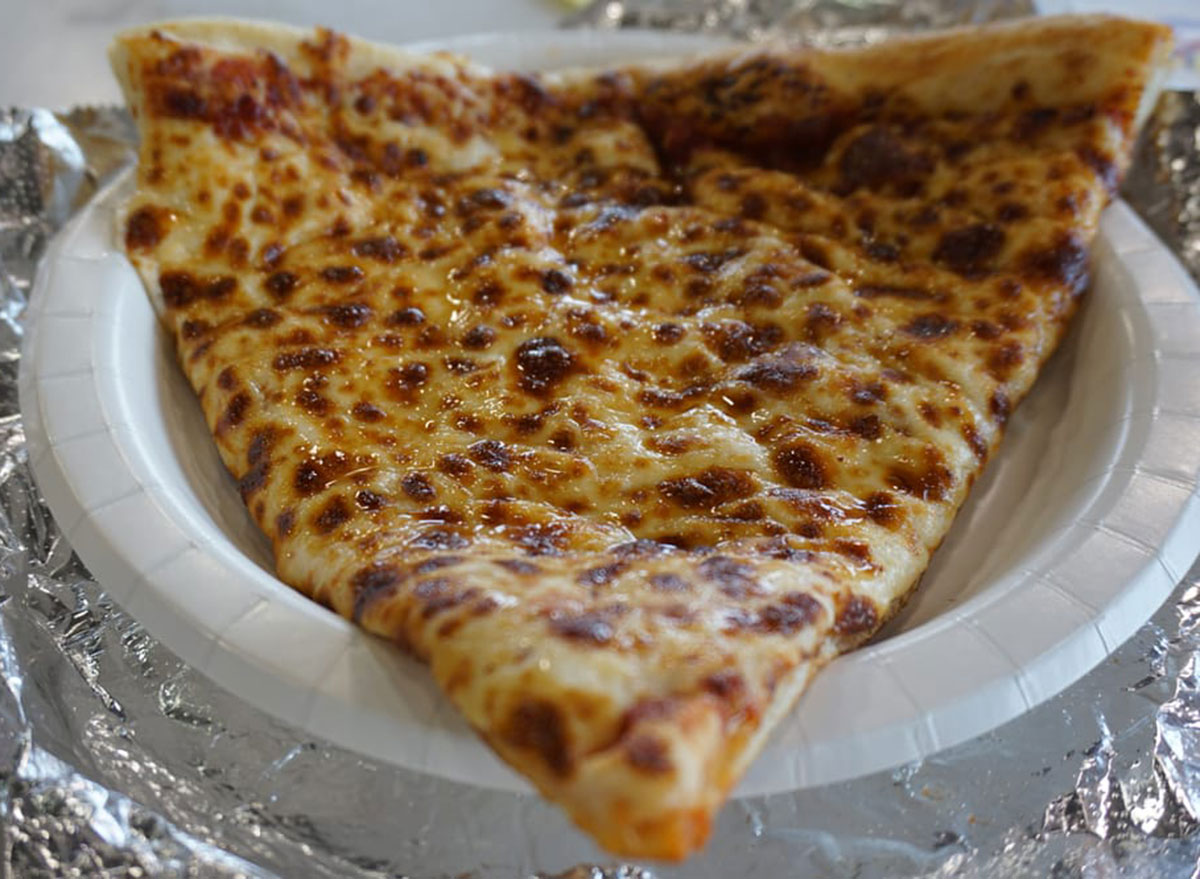 The pizza is an absolute Costco staple, but according to online sources, it's not as mouth-watering as it once was.6254a4d1642c605c54bf1cab17d50f1e
"Pizza at my local Costco has been going seriously downhill," says u/BigSugar44. "They are either using frozen dough or not proofing the dough because it appears to be undercooked and dense."
u/BeatElite agreed, adding that it seems like the mega-store has started skimping on cheese.
But, more alarmingly than just slight product changes, u/MakePeaceAndBeFree found a UPP—that's Unidentified Piece of Paper—in their crust and shared a picture with the community. Talk about a spooky turn of events for Costco food court fans!
Chicken Bakes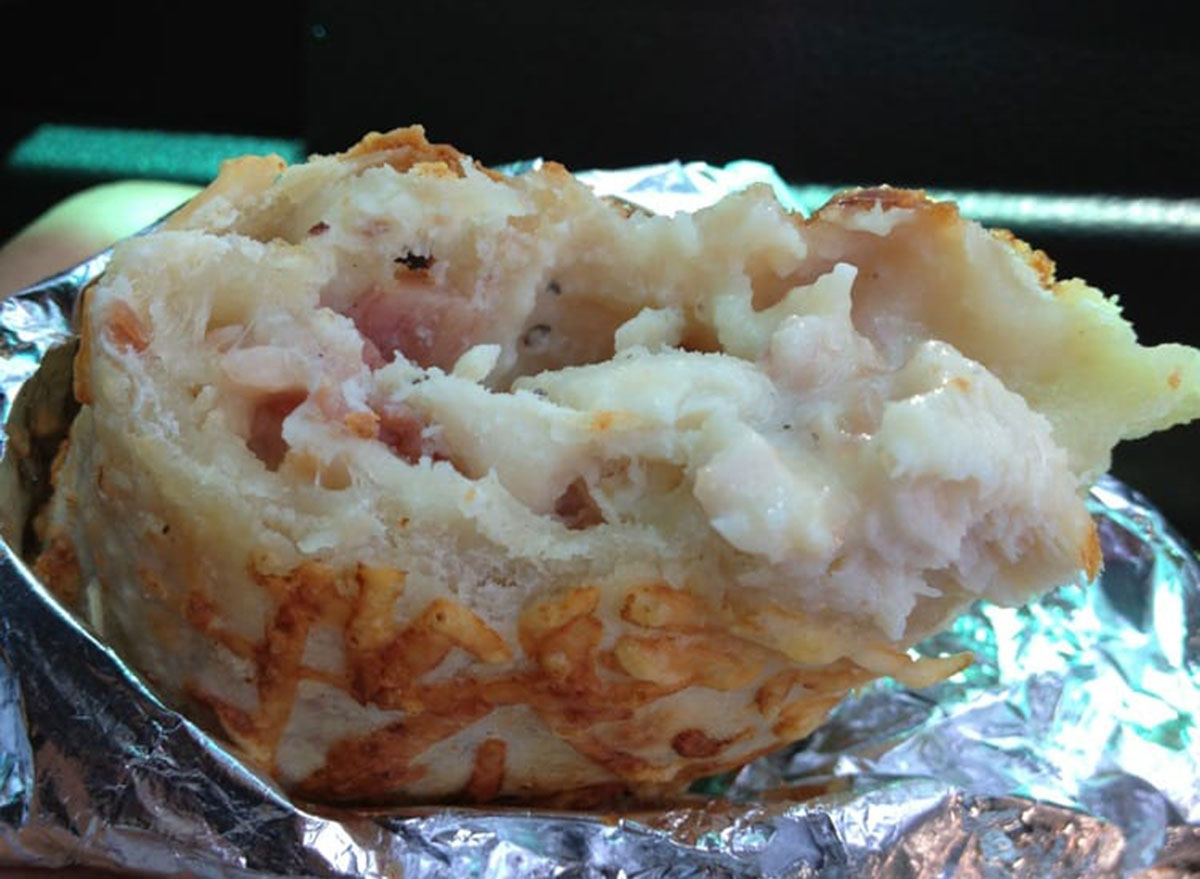 Ah, the chicken bakes. These bad boys have followed a similar trajectory to the pizza, attracting a lot of negative heat online in recent months. According to the Costco Reddit community, the general consensus seems to be that Costco started sending these premade and frozen to their stores, instead of having food courts make them fresh onsite as they used to.
u/Moms_Chapagetti said they taste "gritty" and u/BeatElite proclaimed that they are now "like a glorified hot pocket rather than an actual doughy chicken bake."
Lest there be any debate, here, u/PM_MeYourAvocados settled it. "I have probably had about 100 or so chicken bakes so far in my Costco career, and these new ones do not hit the same way."
Churros
The Reddit distaste for Costco's food court churros is so strong it almost feels unanimous. With hardly any dissenting opinions, threads about churros go on and on about how they are unpleasant to eat, citing texture and taste issues.
"Churros definitely taste like crap now," says u/white-christmas. "I'm a Costco fan, I still go there every week, I still grab a hotdog from the food court. But it's very disappointing and undeniable that they are cutting costs and with cutting costs means cutting some quality."
On the same thread, u/comments_Wyoming was even more to-the-point: "The churros are hard as heck."
Café Drinks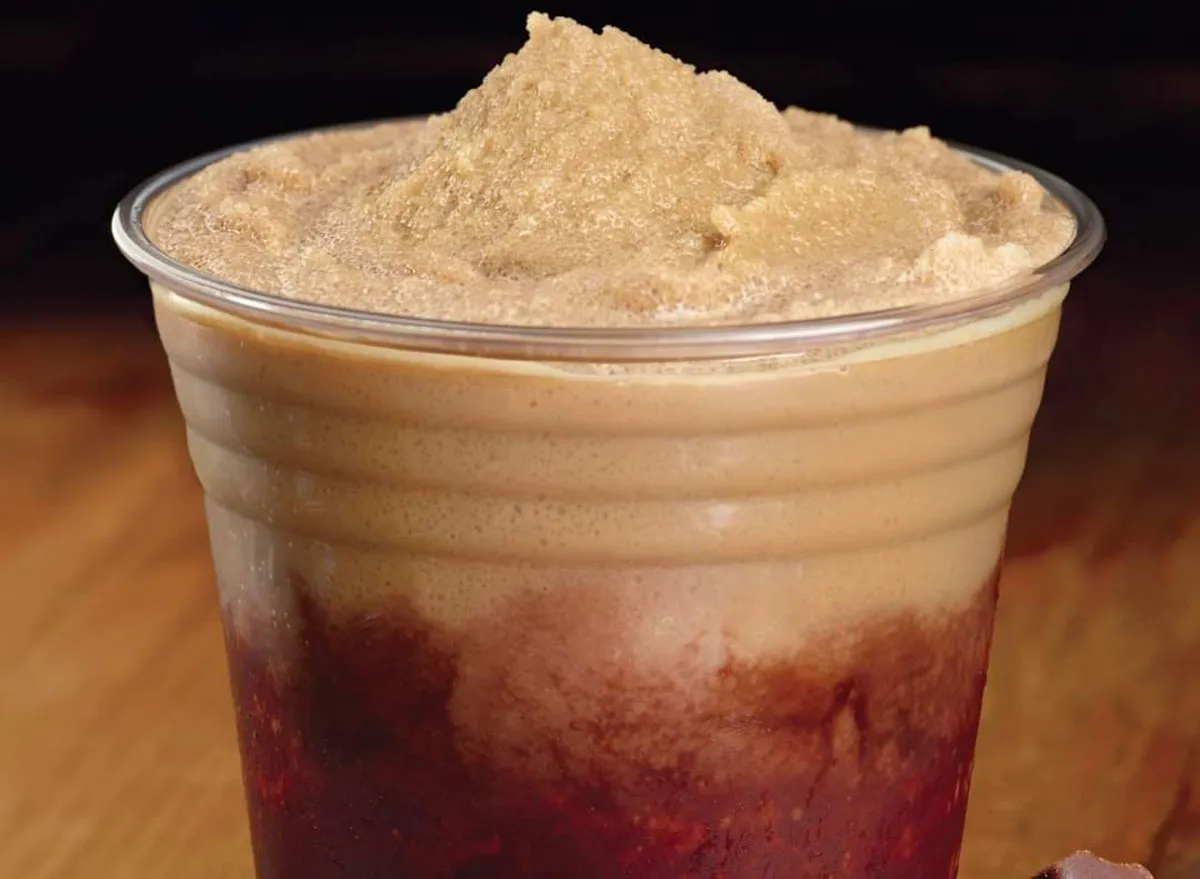 The apparent issue with the café drinks—the cold brew latte and mocha freeze in particular—is their lack of consistency.
"When the drink is colored too light it weighs a lot less and you don't get the perfect texture that sets the freeze apart from so many other blended coffee drinks," says u/ballinforfood. "All I wish for is a consistent product. Some days this is the only thing I have to look forward to."
French Fries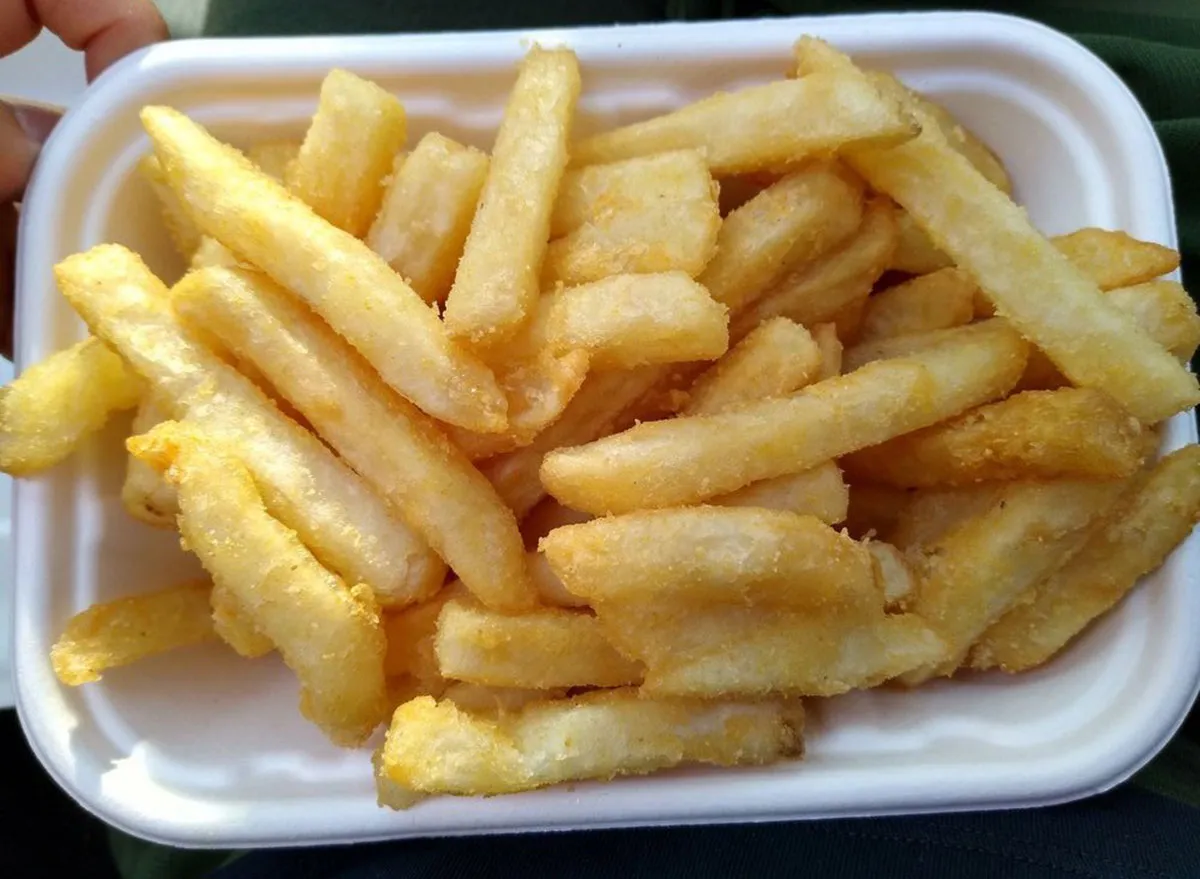 In a similar vein to the café drinks, the french fries seem to be under the "love them or hate them" variety. Depending on how they are cooked, these delicacies can either enhance or break a food court meal.
"French fries are both best and worst," says u/pwastage. "If cooked properly, they were delicious. However, sometimes the workers pre-package the french fries (put in the bowl, covered in foil to keep it warm), but this makes the fries soggy and not as good."
For even more Costco tips, read these next: