Costco Members Say They're Finding Mold in This Popular Product
Shoppers are sharing a heads-up on this Kirkland Signature item ahead of your weekend grocery haul.
It's always one of those Whew! So glad I actually looked! moments: You get home from the grocery store and crack open a fresh item… only to find out it's maybe not so fresh, after all. On Friday, after one Costco fan took to social media to share this exact experience, they learned that they're definitely not the only one who's encountered a food safety concern with this particular Kirkland Signature product.
Check out the Costco item that's causing members to screw the lid back on, STAT. Also, don't miss McDonald's and Other Chains Are Closing Dining Rooms Again Amid the New Vaccine Mandate.
Hopefully, the "Organic" just means there are no preservatives inside..?
Friday morning, u/jim27kj shared on Reddit: "Kirkland signature organic strawberry spread moldy [sic]."
From here, dialogue began about the organic strawberry spread, which this shopper said they purchased at a Costco in Tukwila, Washington. As the conversation continued, it seemed this was not an isolated incident…
For daily grocery news you can use, sign up for the Eat This, Not That! newsletter.
"It was for sure sealed?"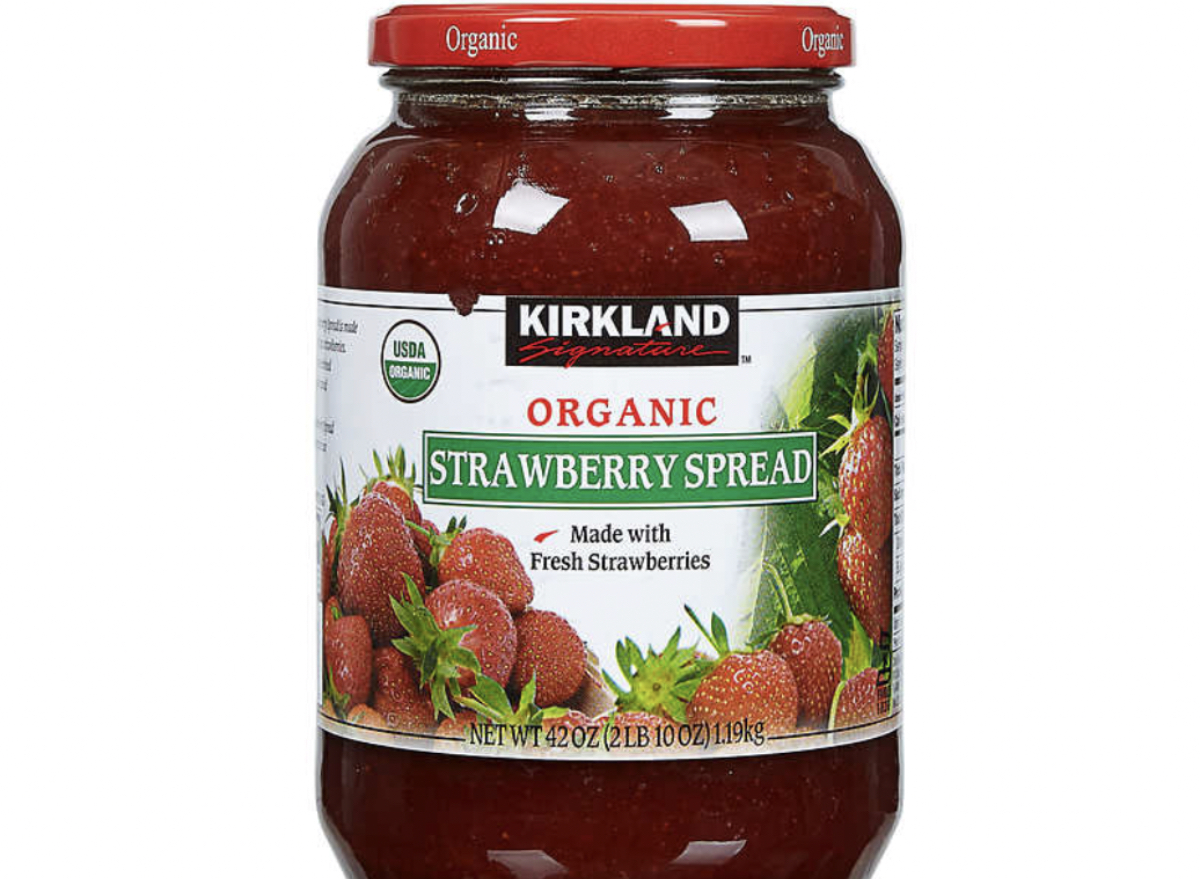 That was u/pennylick's question, who pointed out that the growth might also resemble yeast. (Still, perhaps not entirely settling, even if that were the case.)6254a4d1642c605c54bf1cab17d50f1e
However, the original poster stuck with their observation, suggesting this had to be mold. "Yes freshly opened," they responded. "I happened to buy two jars the same day as my family tears through these. Both are moldy I can see the other one is and it is still factory sealed. Best by date of 11/01/2022 20:52 TR [sic]."
Several others voiced the same sticky issue.
About this same strawberry spread, u/miggitymikeb offered, "I had to quit buying this stuff because of mold also. It would get moldy in the fridge after just a month or two."
U/dbox44 said the same: "I bought some of this and it had the same thing after only about 2 months in the fridge (maybe I'm crazy, but I thought this would last a lot longer) [sic]."
Of the respondents, U/Intrepid_East9652 observed the shortest shelf life of all: "This was one of the most perishable items I've ever purchased from Costco that wasn't produce. It definitely shouldn't be like that opening up, but mine went bad a little over a week, stored in the fridge."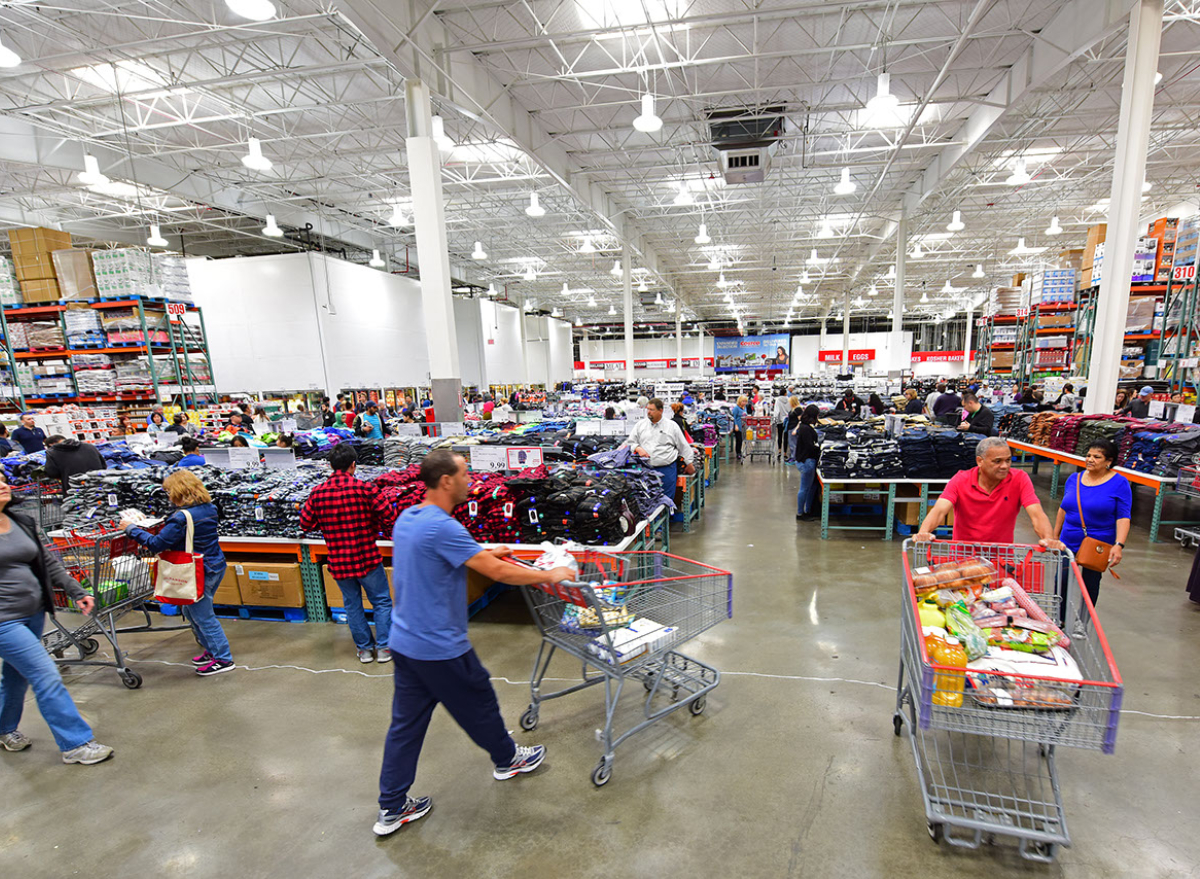 U/CannedBread707 chimed in, saying, "Glad it isn't just me. Delicious, but I'm not an entire family of 12. I can't finish it before it starts growing legs."
The not-so-sweet outcome.
As the weekend starts, it doesn't sound like the original poster will get to enjoy that Kirkland Signature strawberry goodness right away—they signed off with: "I'll definitely be taking [it] back."
If you run into a quality concern with a grocery you purchase, send us the details at [email protected].
Get more here:
Chipotle Just Launched This Feature To Help Customers Eat Healthier
Krissy Gasbarre
Krissy is a senior news editor at Eat This, Not That!, managing morning and weekend news related to nutrition, wellness, restaurants and groceries (with a focus on beverages), and more.
Read more about Krissy