Drinks You Should Have Regularly, According to the USDA
Here's what the USDA—and a few other health experts—recommend for you to drink.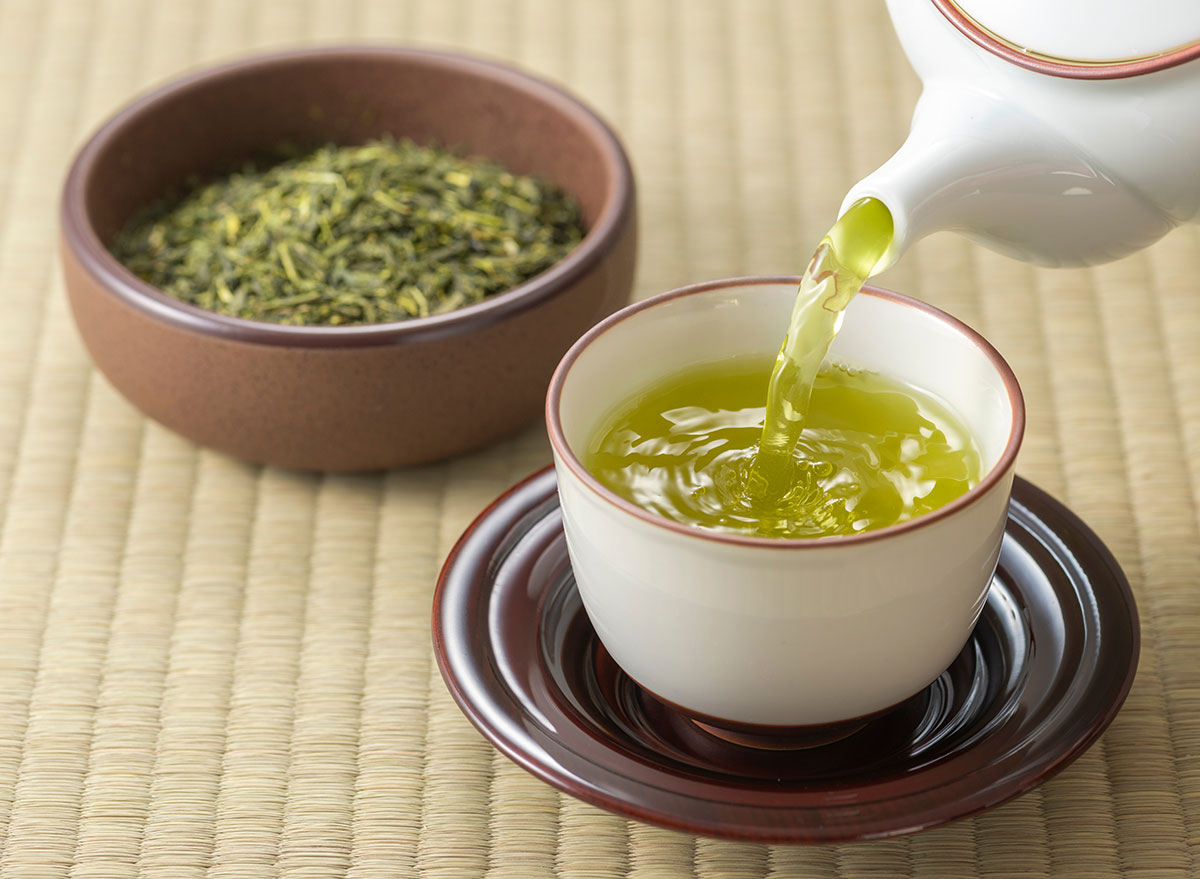 Beverages are as much a part of our diet as the foods we eat, but often, we give them very little thought. After all, it's easy to feel full after a hearty lunch, but the same salad you eat could have fewer calories than a few bottles of your go-to soda. Since many drinks are high in sugar and offer very little nutritional value, it's vital to pay attention to what you're chugging. We investigated the types of beverages that are healthy for you in moderation, the ones you can rely on to sip regularly and reap the health benefits while sipping.
Here's what the USDA recommends for drinks you should have regularly, as well as a few extra recommendations from the CDC, and the Mayo Clinic. And for even more healthy tips, be sure to check out our list of The 7 Healthiest Foods to Eat Right Now.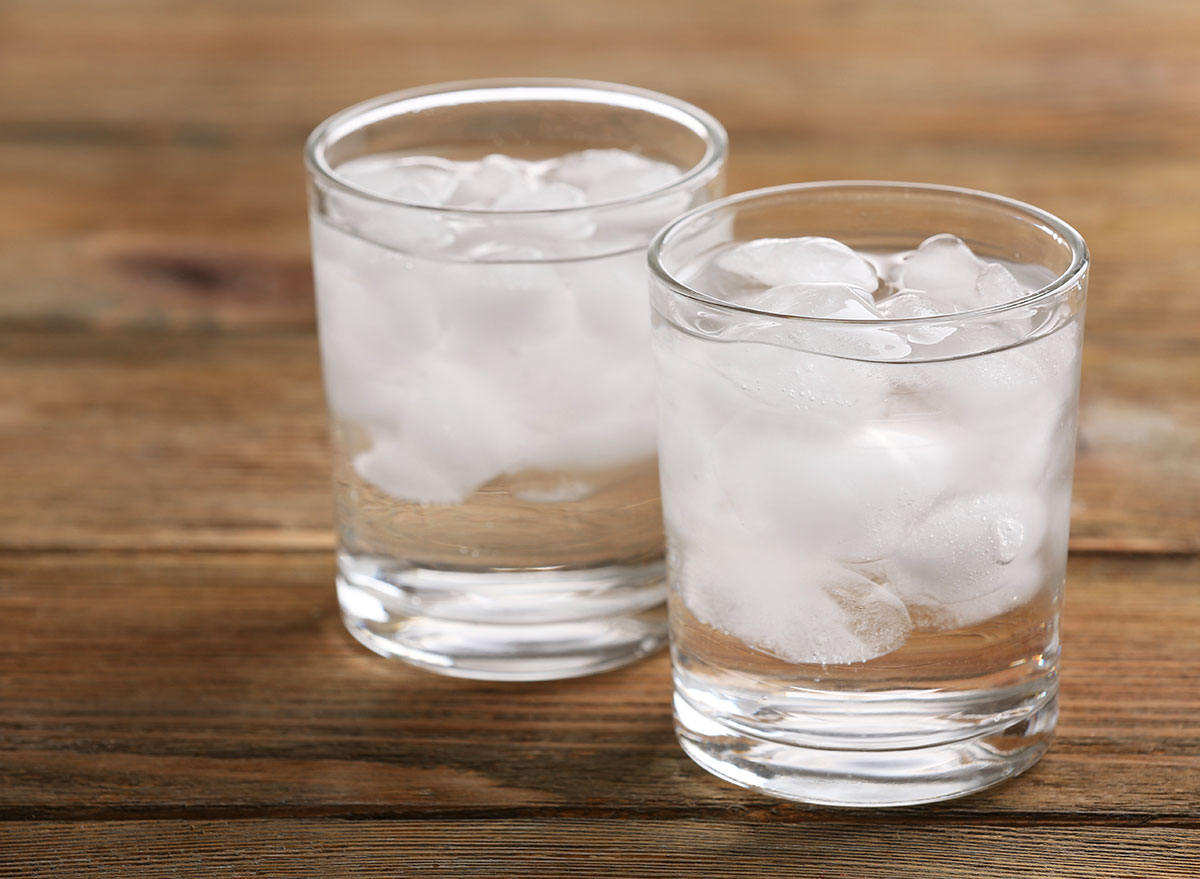 Of all of the drinks you have from morning to night, water is the most important. Good 'ole fashioned H20 is vital to maintain our digestive, immune, and every other system within the body. Without water, we wouldn't be able to survive. Here's What Happens to Your Body When You Stop Drinking Water.
As the USDA explains, we lose water through various natural functions every day, including sweating, trips to the restroom, and breathing!
In their article, they state, "therefore, we need a constant supply of water to maintain good health. Too little water can lead to dehydration, which impairs normal functions."
In fact, they say even mild dehydration can drain your energy and make you tired since the brain is 70% water. You should talk to your doctor about your specific needs, but aim for those eight glasses. And add more if you exercise daily or live in a hotter climate.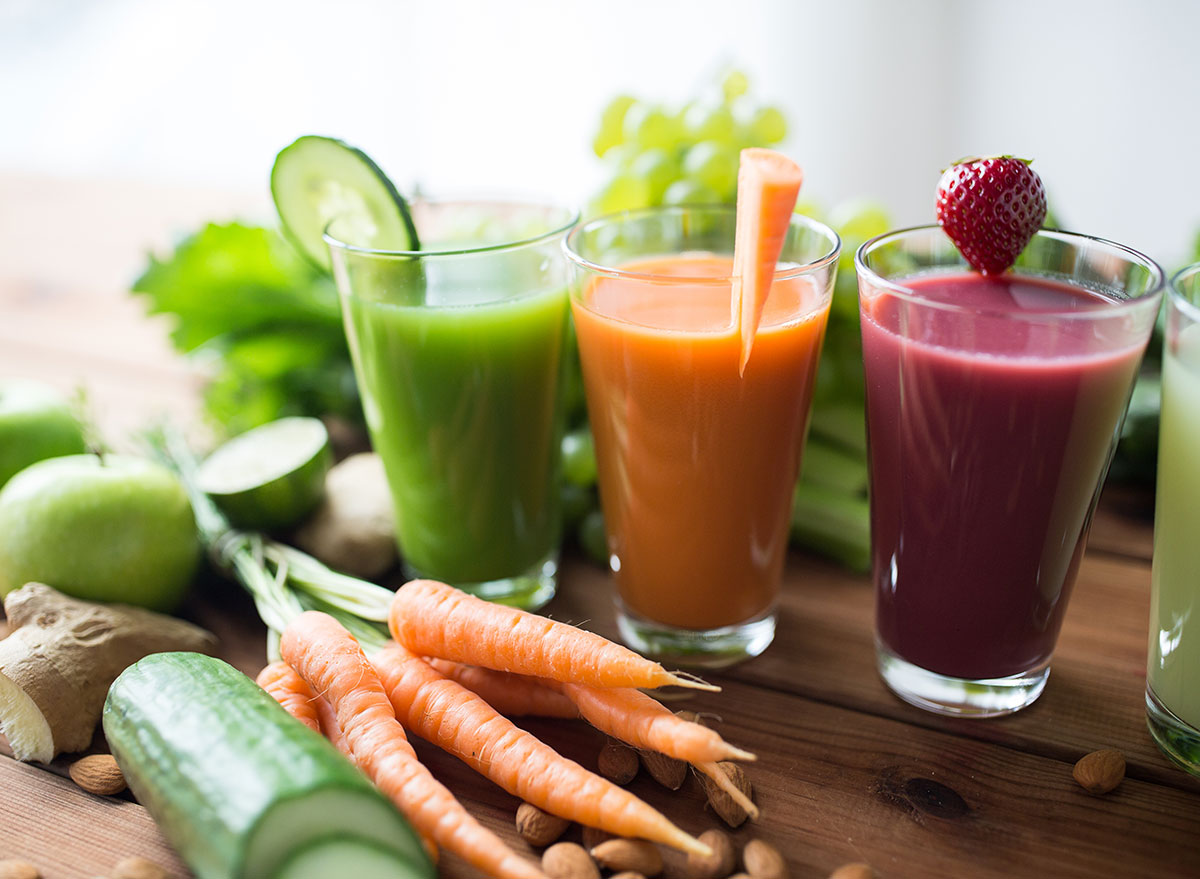 We hate to break it to you, but those pre-packaged juices and smoothies likely have added sugar. And nearly all forms of soda, even the diet ones, carry some sort of sweetener that isn't good news for your health.6254a4d1642c605c54bf1cab17d50f1e
As the USDA explains, it's vital to choose beverages (and foods!) that moderate your sugar intake. Most of the time, they warn, drinks are not a serving size, so it's recommended to check all labels to understand better what you're consuming.
"Many items sold as single portions actually provide two servings or more," they write.
One example is a 20-ounce container of a soft drink, which is fairly standard at a fast-food restaurant.
Sadly, they add, In the United States, the number one source of added sugars is non-diet soft drinks. Instead of having these, choose sparkling water with real fruit ingredients, or other sugar-free beverages. Or, make your juice or smoothie at home with whole fruits and vegetables, or use one of these 27 Best Immune-Boosting Smoothie Recipes.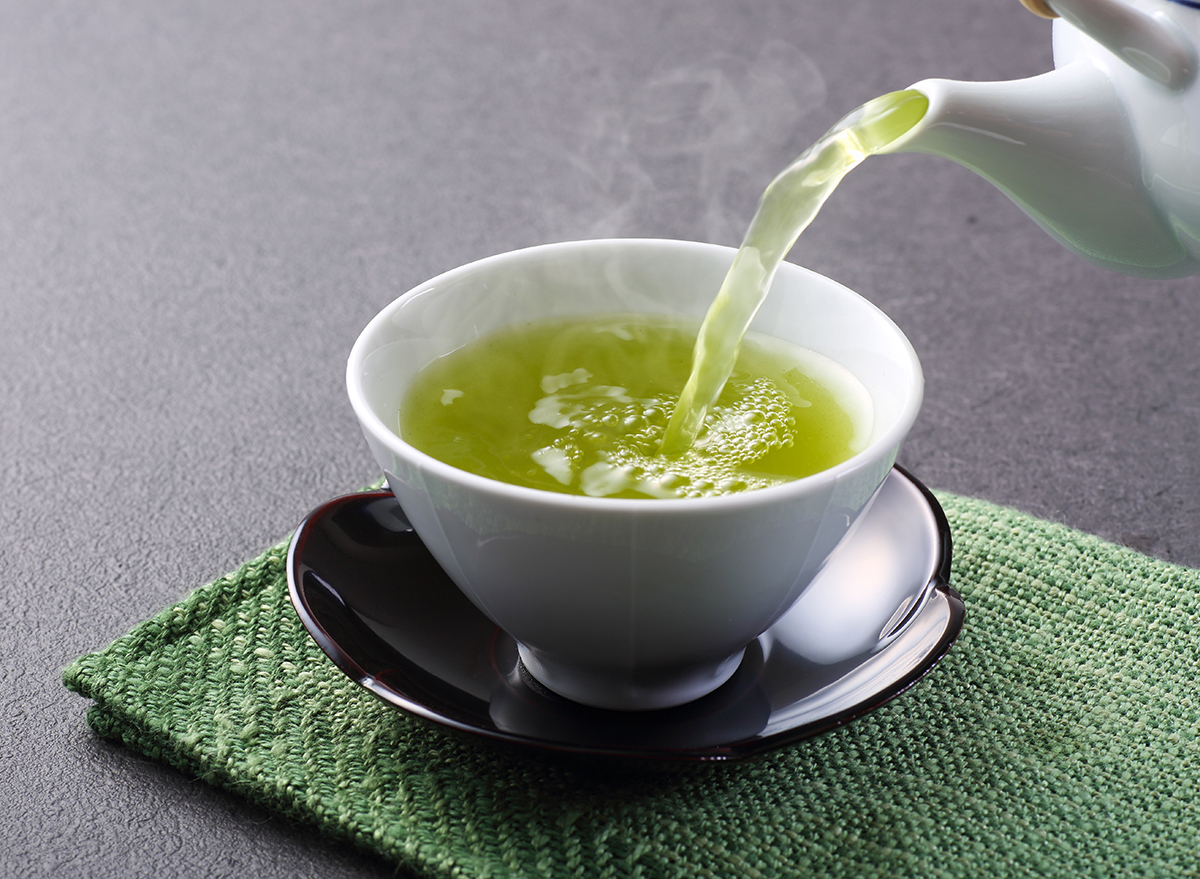 If you're a coffee or green tea fan, we have good news for you: you can keep up your habit. That is, as long as you aren't loading it up with a ton of milk and sugar.
Caffeine, in general, isn't terrible for you, as long as you moderate it. The Mayo Clinic says up to 400 milligrams of caffeine a day appears to be safe for most healthy adults. This is roughly the amount of caffeine in four cups of brewed coffee (watch out for cold brew or espresso, which has more) or two cups of green tea.
If you are pregnant, nursing, or sensitive to caffeine, speak to your doctor about what amounts you can safely have each day.
Drinks with calories and important nutrients
Though each individual's needs will vary greatly depending on their lifestyle, fitness activity level, and other factors, generally speaking, a woman needs 2,000 calories per day, and a man needs 2,500. As long as you can stay within these guidelines and feel fulfilled, the CDC says it's okay to add in drinks with essential nutrients. These include low fat or fat-free milk, fortified milk alternatives such as unflavored soy or almond milk, or 100%  fruit or vegetable juice contain essential nutrients such as calcium, potassium, or vitamin D.