These 4 Grocery Chains Are All Expanding to New States
Shoppers in nine new states are getting more supermarket choices.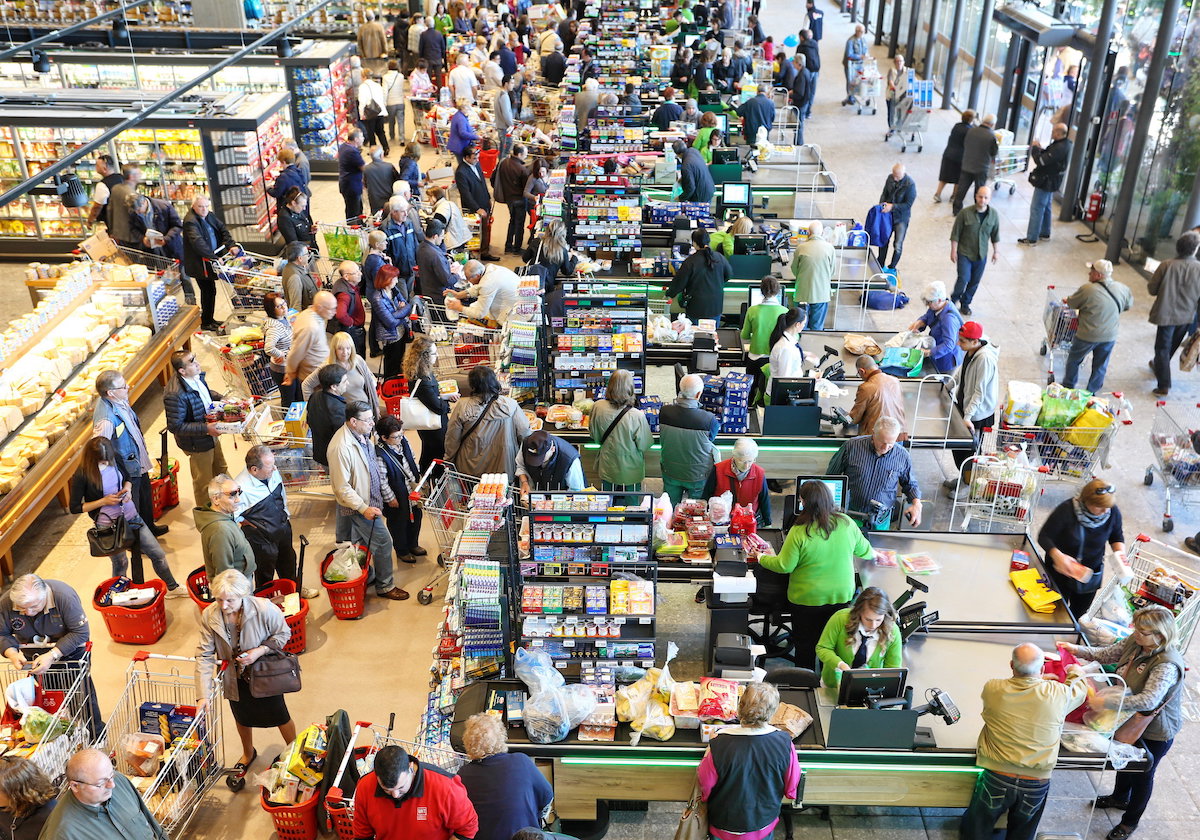 Food prices are high right now and could rise again, and shortages seem to come and go, but several grocery chains are announcing big new changes for the new year. While one chain could potentially sell some of its stores, others aren't just opening up new ones, but setting up shop in brand new areas.
Within the last few weeks, four different supermarket chains have announced their plans to open up new locations in certain states for the first time. All around the country grocery shoppers will soon have more options to get their groceries—here are all the chains expanding. (For more on changes happening at your favorite grocery stores, here are 6 Things You'll See at Costco This Year.)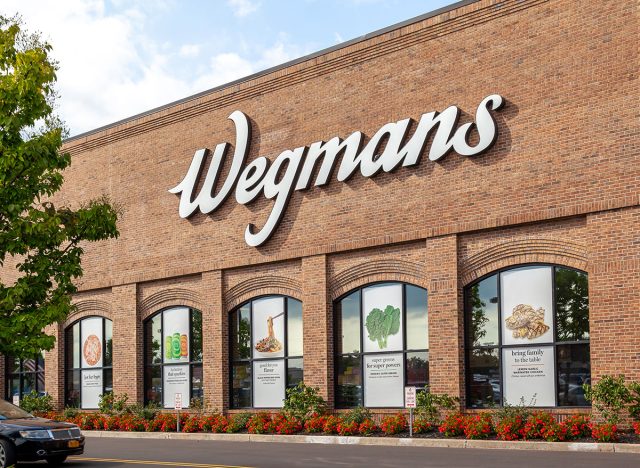 Fans of this grocery store chain have revealed just how far they will go to shop in person, but shoppers in New England won't have to go too far soon. Plans for a new location were just announced in Connecticut, according to a recent press release. It will be the first one in this state after hundreds of requests to open up there come in every year.
Wegmans says the Norwalk store will be two stories high and around 95,000 square feet with a multi-level parking garage. A timeline for construction has not been set yet, "as the company is currently seeking municipal approvals for the project."6254a4d1642c605c54bf1cab17d50f1e
But this isn't the only new state getting a Wegmans. News broke in 2019 that Delaware would be getting a store, and it is on track to open this year. Construction hasn't started, but the site was cleared at the end of 2021, according to Delaware Online.
Once the two locations open, Wegmans will operate stores in nine total states—including New York, Pennsylvania, New Jersey, Virginia, Maryland, Massachusetts, and North Carolina. Shoppers in the Tar Heel State sure are itching to get another location in Charlotte, as all four Wegmans stores are hours north. There's even a 5,300+ member Facebook group called "Bring Wegmans to Charlotte, NC!", but the chain has no plans to expand there yet.
Charlotte and Connecticut aren't the only places shoppers want a Wegmans added to—the chain gets thousands of requests for stores in their neighborhood each year.
America's largest grocery chain is getting even bigger and adding another state to its list of over 35 it operates in. Last year Florida was put on the list, and this year Oklahoma shoppers will be able to shop online and get Kroger items delivered.
The Ohio-based chain is opening up a facility that utilizes e-commerce technology like robots from a company called Ocado in Oklahoma City, but it will be able to service customers up to 200 miles away.
"This grocery delivery service is an innovative addition to the expanding digital shopping experience available to our customers," Kroger's Senior Vice President and Chief Supply Chain Officer Gabriel Arreaga said in a statement. "The spoke facility will provide unmatched, impeccable customer service and improve direct access to fresh food in areas eager for the variety and value offered by Kroger."
The Customer Fulfillment Center (CFC) isn't the only one being built but is the only one in a new state. Others are planned for Atlanta, Louisville, Ky., Birmingham, Ala., the Cleveland region, and San Antonio and Austin, Texas. The northwest Ohio CFC will service customers in Pennsylvania—bringing the total number of states Kroger can reach to 37.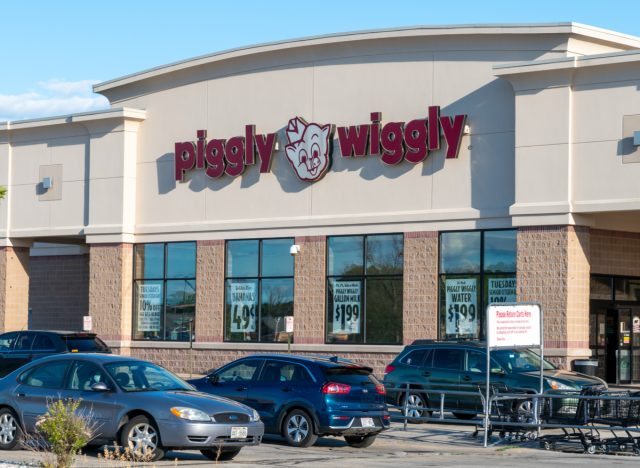 Despite shutting down stores in 2021, a grocery chain that opened in 1916 is deepening its roots to the Northeast. The closest Piggly Wiggly to the area is in Ohio—until now. An upstate Watertown, N.Y. store opened for business officially on March 3.
"We are very excited to bring this beloved brand to New York. Piggly Wiggly has been an icon in the supermarket industry since its first store opening in the 1900s," says Bob Palmer, Chief Executive Officer at C&S Wholesale Grocers—a company that bought some Piggly Wiggly stores in 2018—in a statement. "When we purchased the 12 stores that became available due to the Tops Markets merger with Price Chopper/Market 32, we immediately knew that this location was the right opportunity to enter the Northeast market and showcase why this is a supermarket that creates braggingly happy customers."
The store was the first self-service food market, but the company has gone through a lot of changes in its 100+ years including a deal that brokered this expansion. Today Piggly Wiggly stores operate in states like Arkansas, Alabama, Georgia, Mississippi, North Carolina, South Carolina, Louisiana, Kentucky, Tennessee, as well as Ohio, West Virginia, Virginia, Oklahoma, Minnesota, Wisconsin, and Illinois.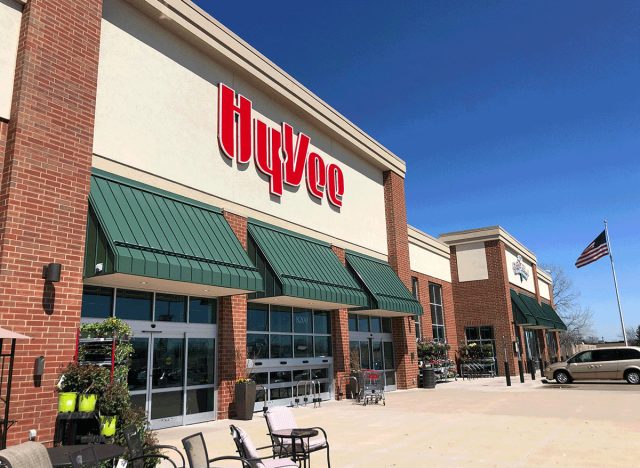 Shoppers in four states in the South region will soon be able to go to a regional grocery chain, that, like Wegmans, is very popular. Hy-Vee recently announced new stores are coming in four new markets—Huntsville, Ala., Indianapolis, Ind., Louisville, Ky., and Knoxville, Nashville, and Memphis, Tenn. for the first time since it expanded to Wisconsin in 2009. The number of stores that will open in those four states will reportedly get up to 21 in the next four years.
The news marks the first time Hy-Vee is venturing outside of the Midwest, where there are stores in Illinois, Iowa, Kansas, Minnesota, Missouri, Nebraska, South Dakota, and Wisconsin.
But the growth isn't stopping at new areas of service—actual Hy-Vee supermarkets are getting bigger, too. One warehouse-looking location opened in Grimes, Iowa in September 2021 and has a Wahlburgers, nail salon, a show section courtesy of DSW, and room stages. Another opened in the same month in Eau Claire, Wisc.—complete with a Starbucks, floral shop, and a bank.
Before your next shopping trip, read up on the info about How Much Grocery Prices Have Actually Risen, According to a New Study.
Amanda McDonald
Amanda has a master's degree in journalism from Northwestern University and a bachelor's degree in digital journalism from Loyola University Chicago.
Read more about Amanda