These 6 Beloved Grocery Store Chains Are Opening New Locations Soon
Demand for these brands is at an all-time high.
The cost-savings and health benefits of cooking meals at home make grocery shopping an absolute necessity. But it's hard work to keep your fridge full of fresh fruits, vegetables, and proteins if your go-to's are a few miles away.
Fret not! Several economical, high-quality food retailers are finding their way into new locations, bringing better access to produce and employment opportunities along with them.
These 6 grocery chains are innovating to make sure they stand out from the competition (and one is a pretty clear winner).
Related: These Are the Top Grocery Trends for 2022, One Major Chain Says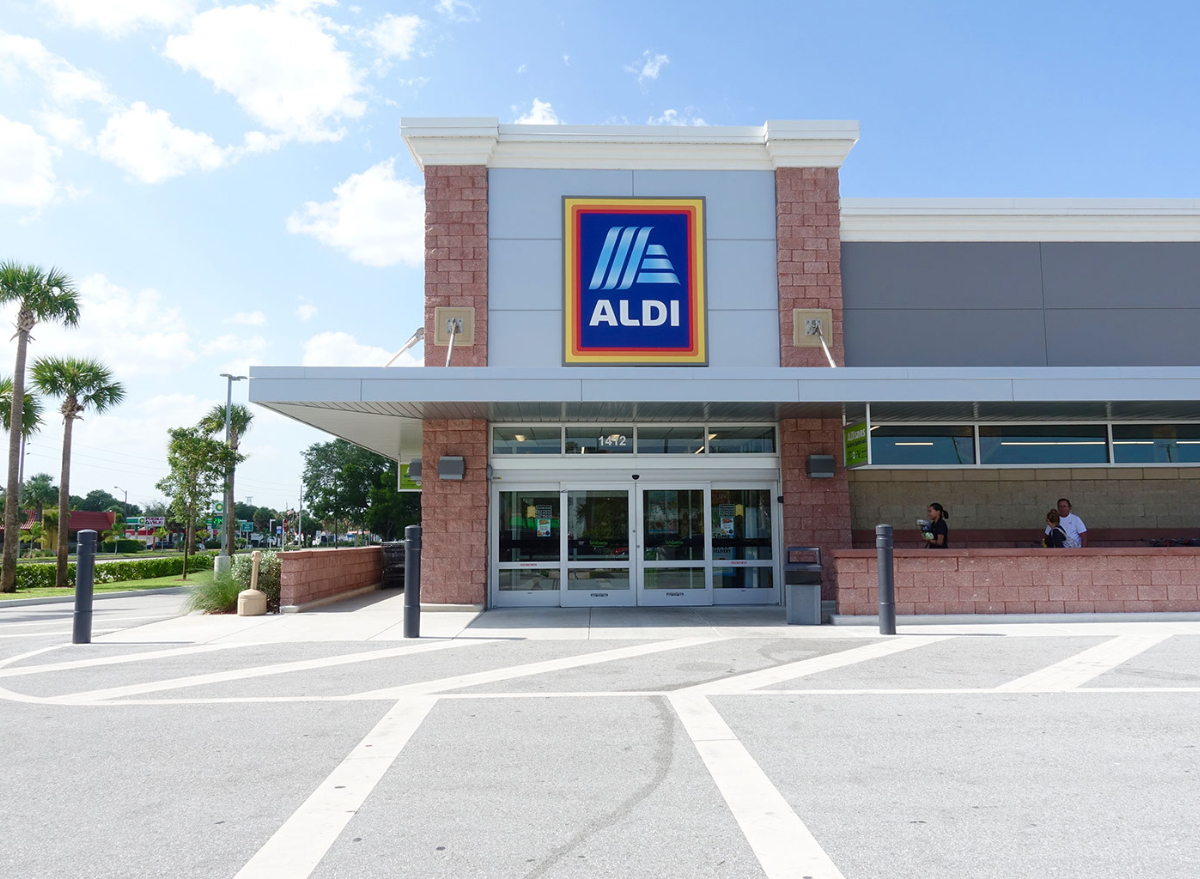 ALDI has kicked off its 100-store expansion! The low-cost grocer launched in Conshohocken, Pa. on October 14 and has two new landings slated for Oct. 28 in Bloomington and Greater Cincinnati.
The secret behind the everyday-value chain's steady growth? According to ALDI regional vice president Bob Grammar, their tried-and-true store design and streamlined staffing techniques result in "cost-saving efficiencies that are passed on to [its] customers." This strategy has put them on track to become the third-largest grocery chain in the U.S. before the end of 2022.
Even if you already have a local ALDI, you can still get excited about the new brands they're introducing this month.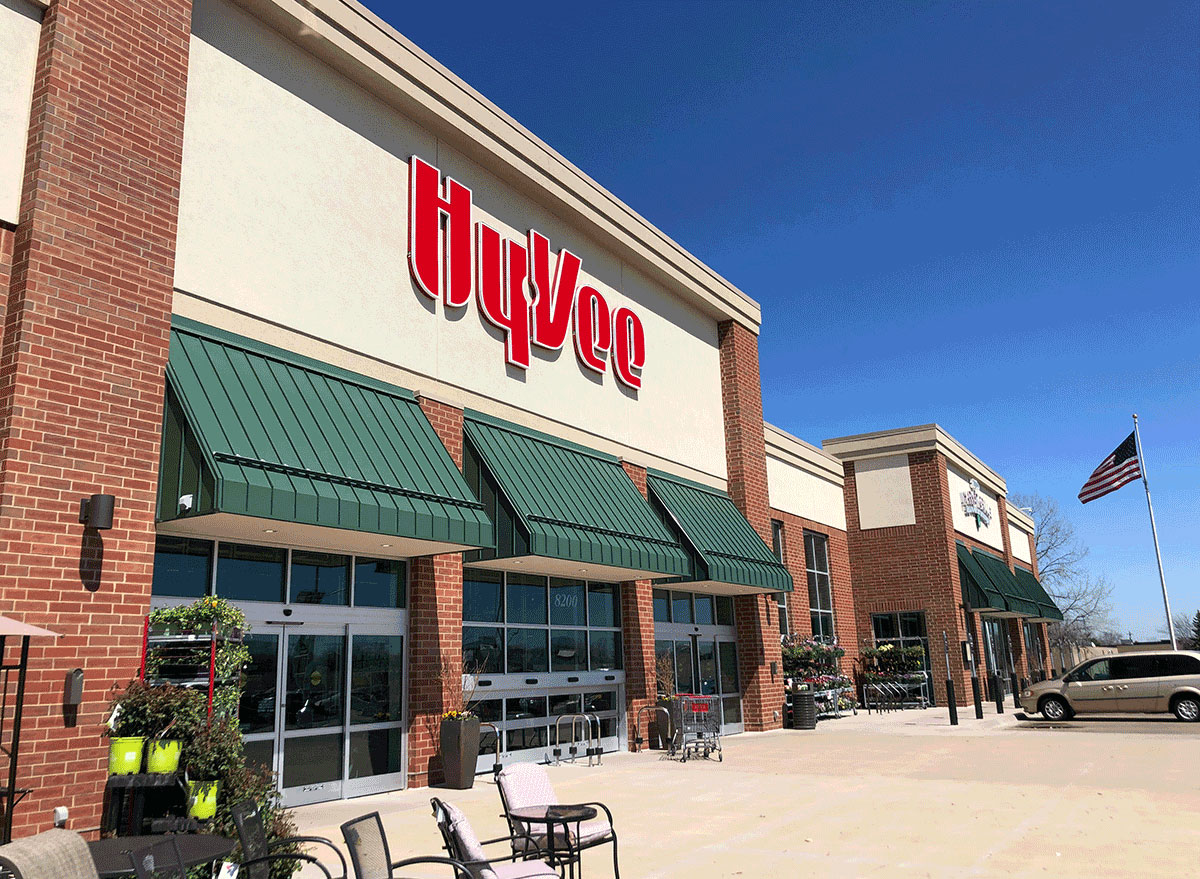 The newest Hy-Vee locations might be worth a road trip if you live in the Midwest. At the all-inclusive shopping experience that opened its doors on Sept. 14 to the rapidly-growing town of Grimes, Iowa, you can find more than just groceries—showrooms for fitness equipment, a wine bar, a department shoe store, restaurants like Nori Sushi and Wahlburgers and even a nail salon!
Another Hy-Vee popped up in Eau Claire, Wis., at the end of September. The 90,000 square-foot complex includes all the same amenities, plus a Starbucks, a floral shop, and a Midwest Heritage Bank.
The coolest feature of the latest store rollouts? The Hy-Vee Scan & Go app, which allows shoppers to use their mobile device to checkout—no waiting in line required.
Related: To get all the latest grocery store news delivered right to your email inbox every day, sign up for our newsletter!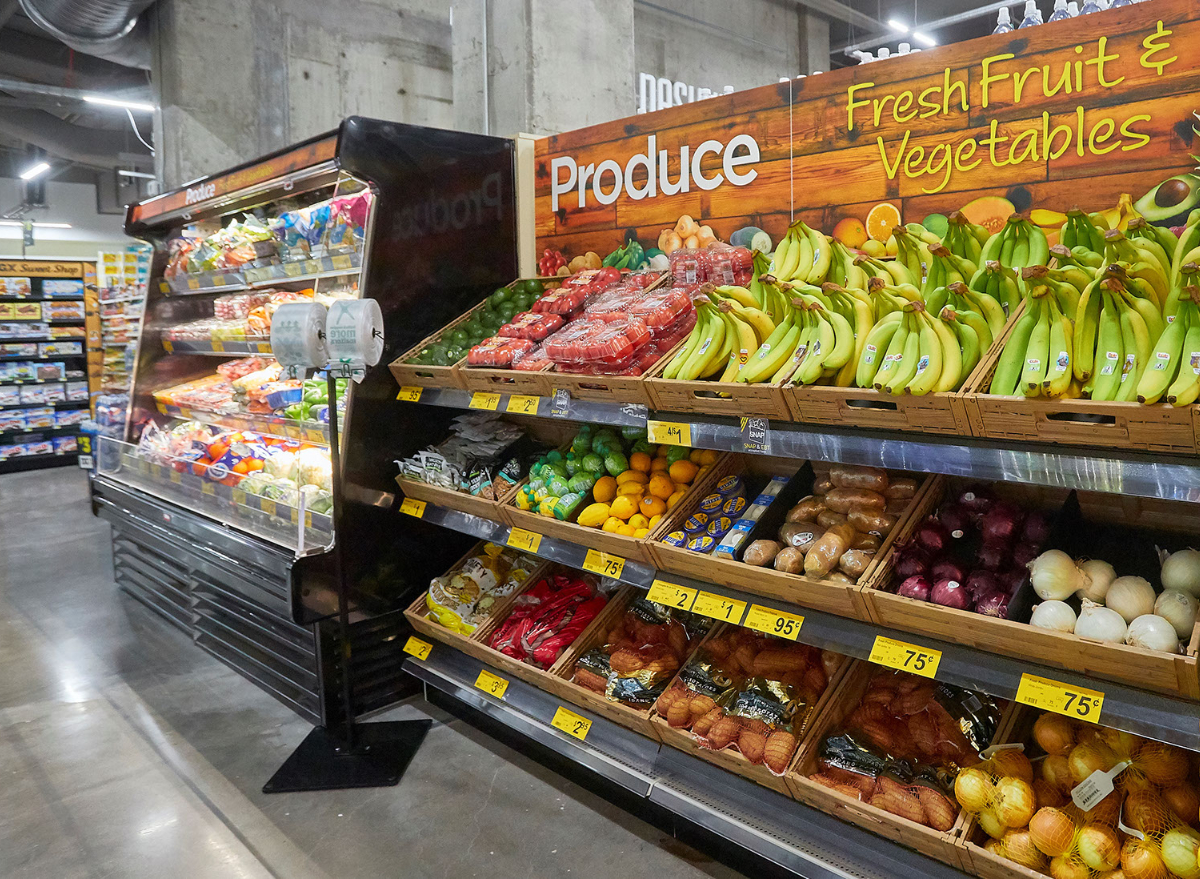 What's spreading to new parts of the U.S. and bringing healthy groceries along for the ride? Dollar General has been exploding in growth this year, as the company expects to add 1,050 storefronts by the end of 2021.
The latest launch, in Alice, Texas, was accompanied by a mission to give back to the local community. As reported by the Alice Echo-News Journal, the company committed to donating 100 books to elementary school students and offers grant applications through the Dollar General Literacy Foundation to fund education programs in the area.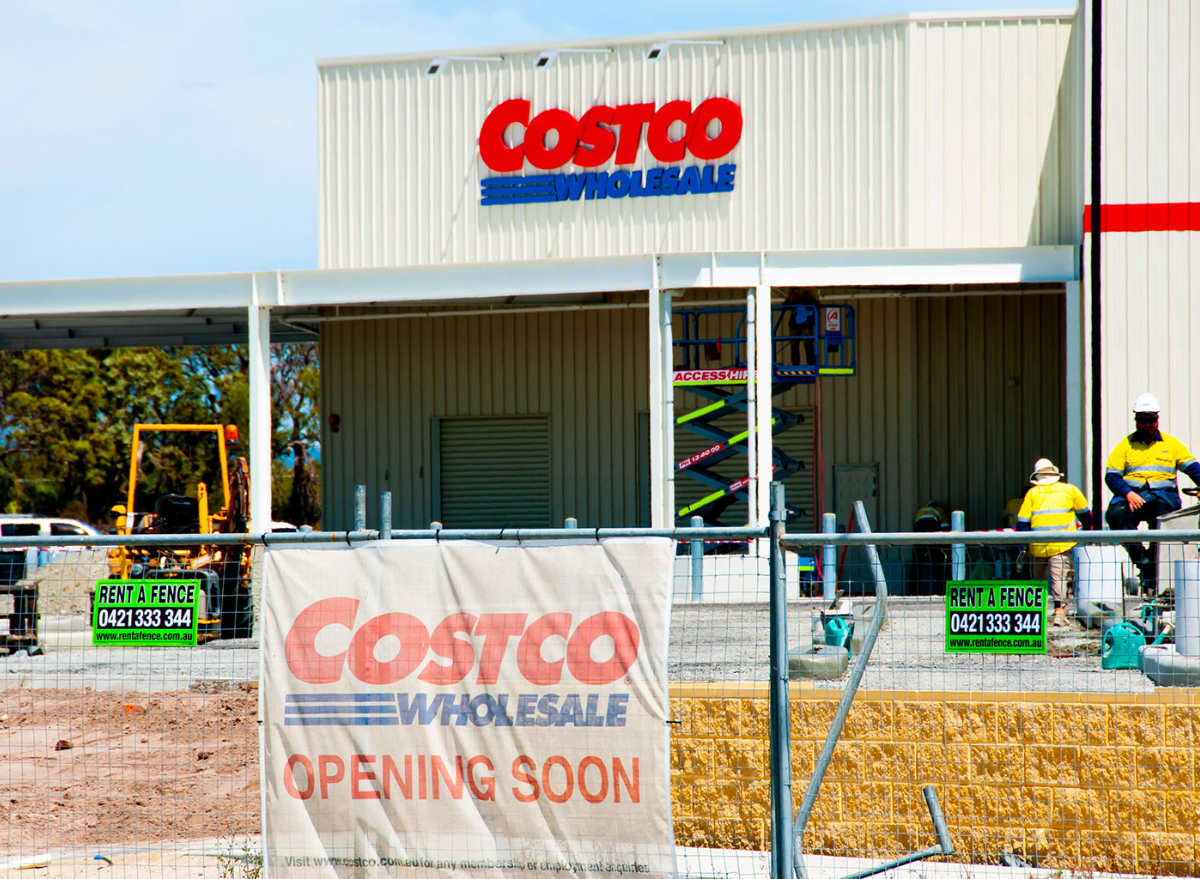 Costco is cherished for its quality goods sold at bulk prices, the slim-but-trusty food court menu, and, of course, the free samples.
Despite some of the supply disruptions that shoppers have noticed lately, this no-frills wholesale retailer is thriving. The massive one-stop shop is coming to 25 locations in 2022. They introduced 7 new stores in July and August 2021 (most notably in Japan and Australia), with warehouses in Texas, Minnesota, Indiana, and Quebec in the works. This is exciting news for anyone who's still waiting to join the Costco club.
Related: I Tried The Costco Chicken Nuggets That "Taste Like Chick-fil-A" and I Have Some Thoughts.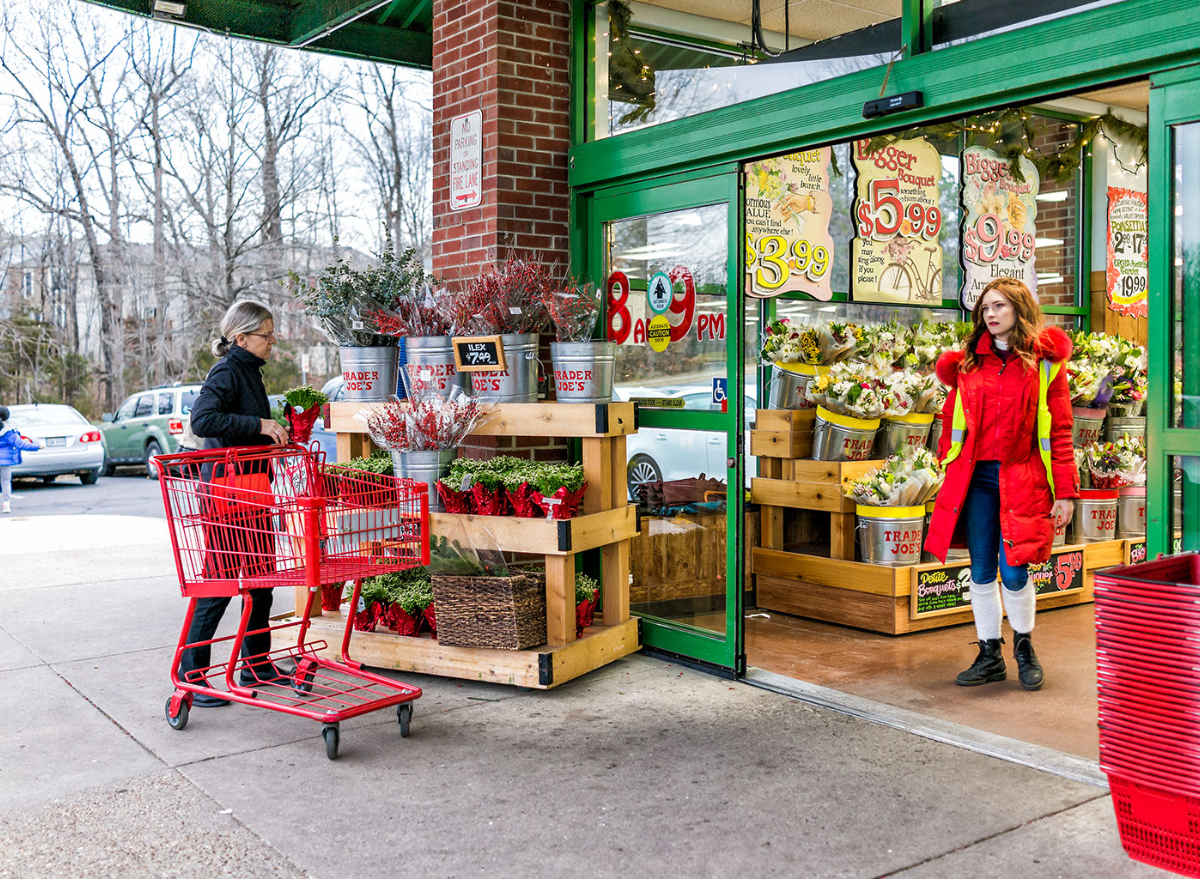 This neighborhood favorite has popped up in five new locations: South Bend, Ind., Chattanooga, Tenn., Franklin, Tenn., Colorado Springs, Colo., and Morrisville, N.C. Though they don't offer the modern services shoppers have come to expect during the pandemic, the company relies on doing what they do best—creating a welcoming in-store experience with fresh food staples and exclusive treats you can't live without.
Devotees of Trader Joe's will be pleased that they'll soon be able to find those signature brand seasonal treats rolled out into new stores in Bridgemarket, N.Y., Williamsburg, N.Y., Huntsville, Ala., and Coral Gables, Fla., in the coming months.
Though the East Coast grocery retailer had to make a tough call closing three stores in the past month, other areas look sturdy enough to put down roots. Poughkeepsie-Fairview joined the cooperative at the beginning of October and features a "Fresh to Table" concept where customers can pick up ready-made meals to make at-home dinners a breeze.6254a4d1642c605c54bf1cab17d50f1e
But its debut in Wayne, N.J., will be the largest ShopRite standing. The site is being built on top of what used to be the Wayne Hills Mall. The whopping 74,554 square-foot structure will hold diverse produce aisles, a butcher shop, a professional bakery, and a gourmet kitchen with dining.
For more info about what's happening at the grocery store in your neighborhood, read these next:
Sarah Wong
Sarah studied at Northwestern University, where she received a bachelor's degree in computer science and experimented with mixing tech and journalism.
Read more about Sarah