20 Discontinued Snacks May Never See Again
Companies are quietly discontinuing dozens of snack foods in order to streamline operations.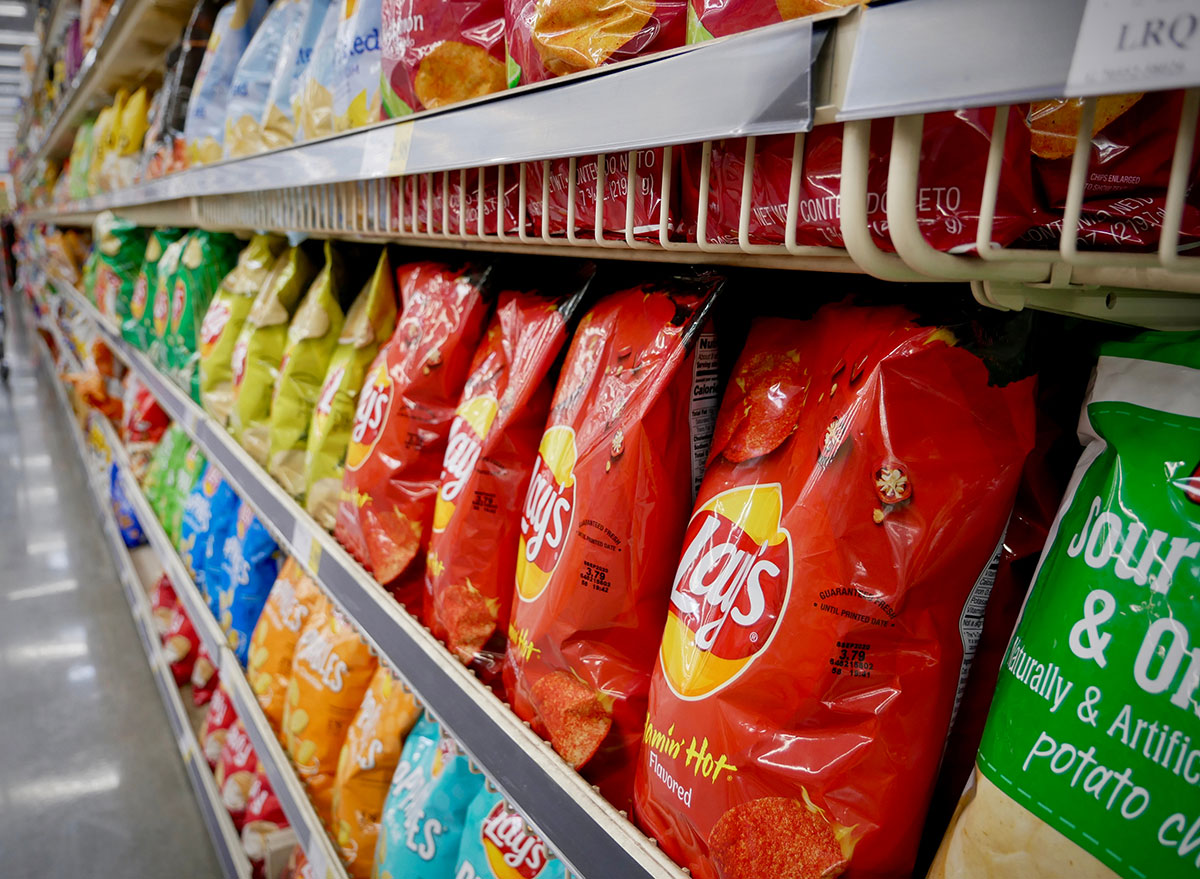 Food shortages have ranged from serious to harmlessly annoying last year. For example, the pandemic caused shortages of meat and flour in the spring, which understandably scared many Americans, and prompted a wave of pandemic hoarding.
But there have also been shortages of our favorite beverages and snacks, not necessarily things we can't live without, but rather the things we don't want to live without. Because of an astronomic increase in demand for popular items like Coke, Campbell's soup, and Lay's chips, food companies scrambled to meet the new demand and avoid shortages. They ramped up production of their best-selling items, which inevitably meant that their more niche products fell by the wayside.
The following snacks have been difficult to find in grocery stores, so we searched the internet for some answers. We found that some are on a temporary hiatus while others have been quietly discontinued for good. For more, check out 10 Beverages Vanishing From Grocery Shelves This Year.
Last year, Frito-Lay decided to reduce the number of their products by about 21%, which means that some much-loved flavors of their iconic Doritos and Lay's chips were discontinued or put on pause. The company responded to a fan Tweet confirming the Salsa Verde flavor was among those experiencing a temporary pause in production. Although the company said they would resume production soon, this flavor is still difficult to find in stores.
Don't forget to sign up for our newsletter to get the latest grocery news delivered straight to your inbox.
Fritos Scoops Spicy Jalapeño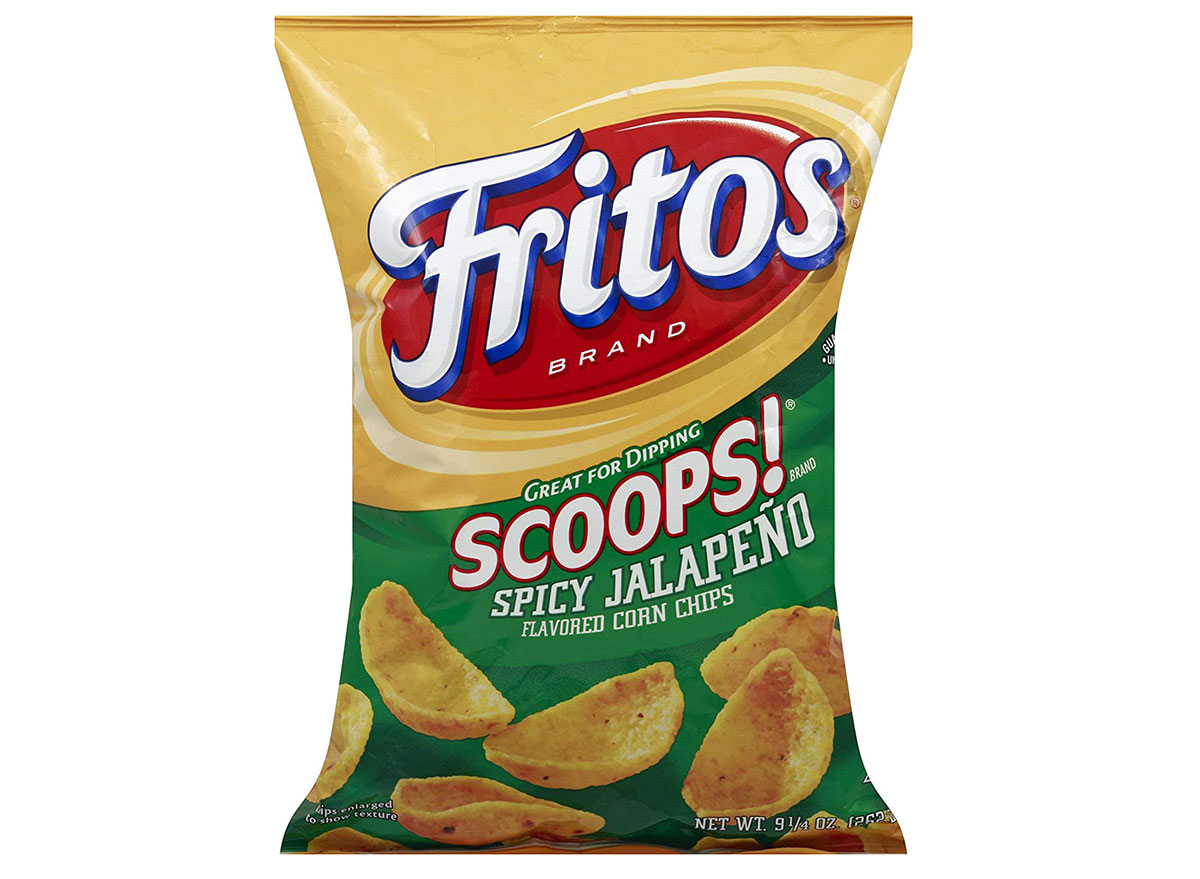 A Tweet from Frito-Lay in May confirmed the company has temporarily paused production of the Jalapeño Fritos. However, the company said they will resume production as soon as possible.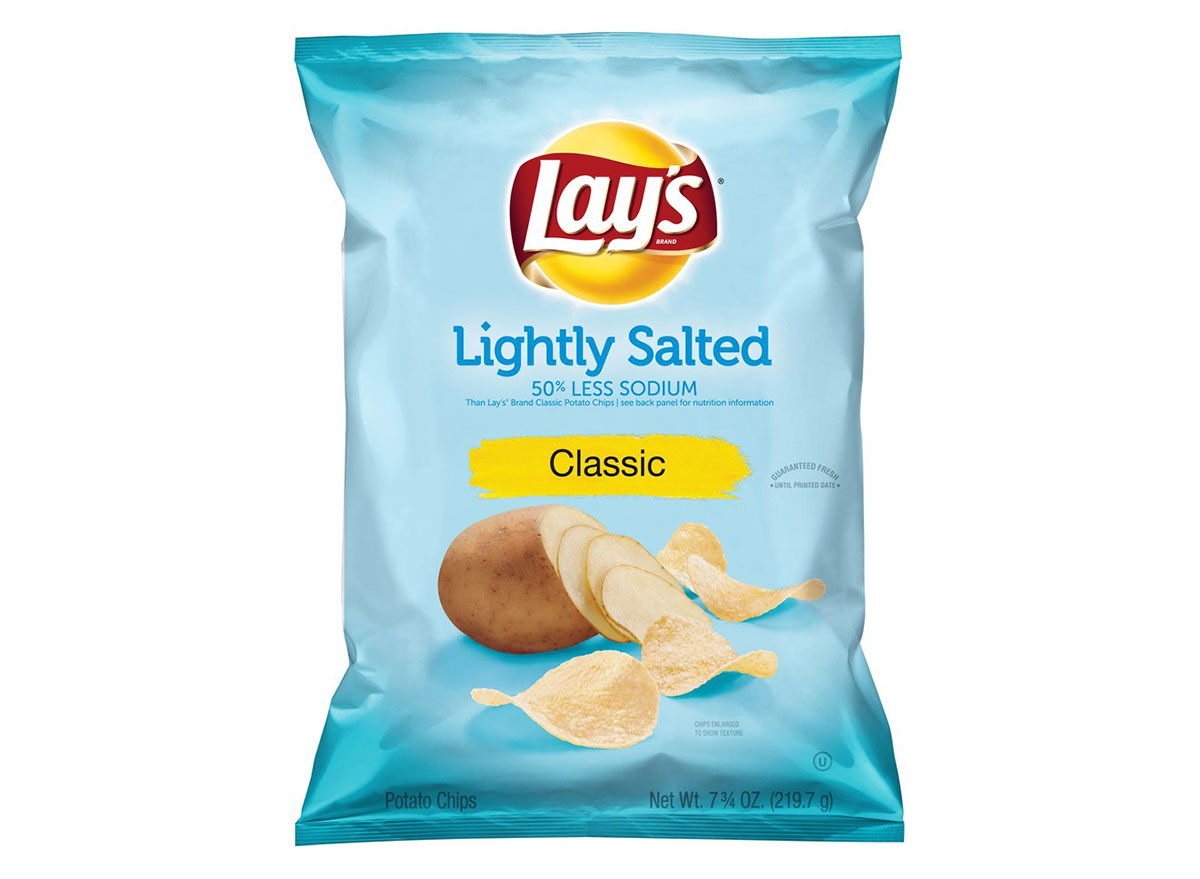 Looks like you'll have to temporarily say goodbye to the "healthier" version of Lay's chips which are lighter on sodium. The company confirmed they have temporarily paused production of this flavor as well.
Tostitos Black Bean & Garlic
If you liked having all your basic Tex-Mex flavors in one chip, we hate to break it to you, but the Black Bean & Garlic Tostitos have been discontinued this year. The company confirmed the news on Twitter a few days ago.
Remember this nifty variety pack of all your favorite classic Frito-Lay snacks? Sadly, the company has retired the product this year, and has no plans to bring it back in the near future.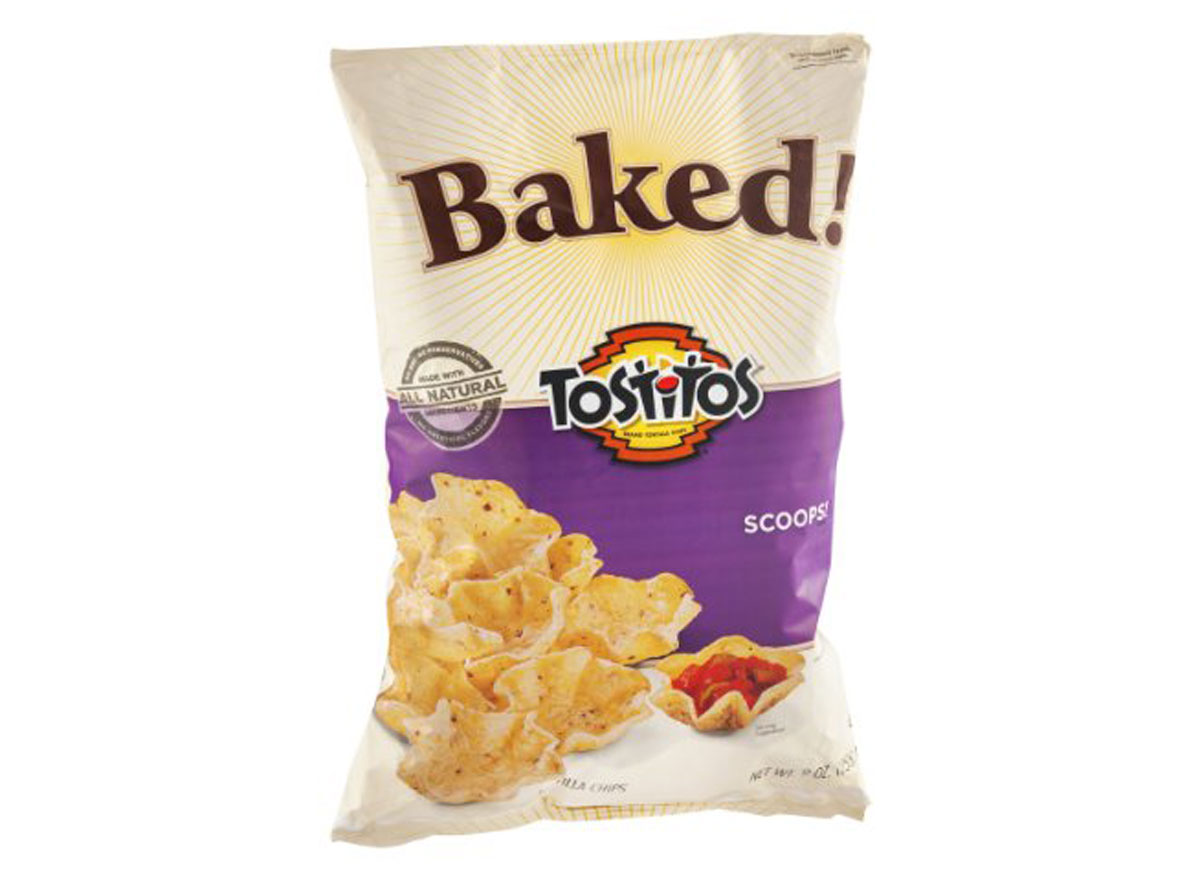 The baked scoops have become a go-to for those looking for a lighter tortilla chip that's still optimal for salsa scoopability—because they're baked, not fried, they contain less fat. Unfortunately, they're another product Frito-Lay paused production on while they focus on building up stock for more popular items. No word yet on when it's coming back.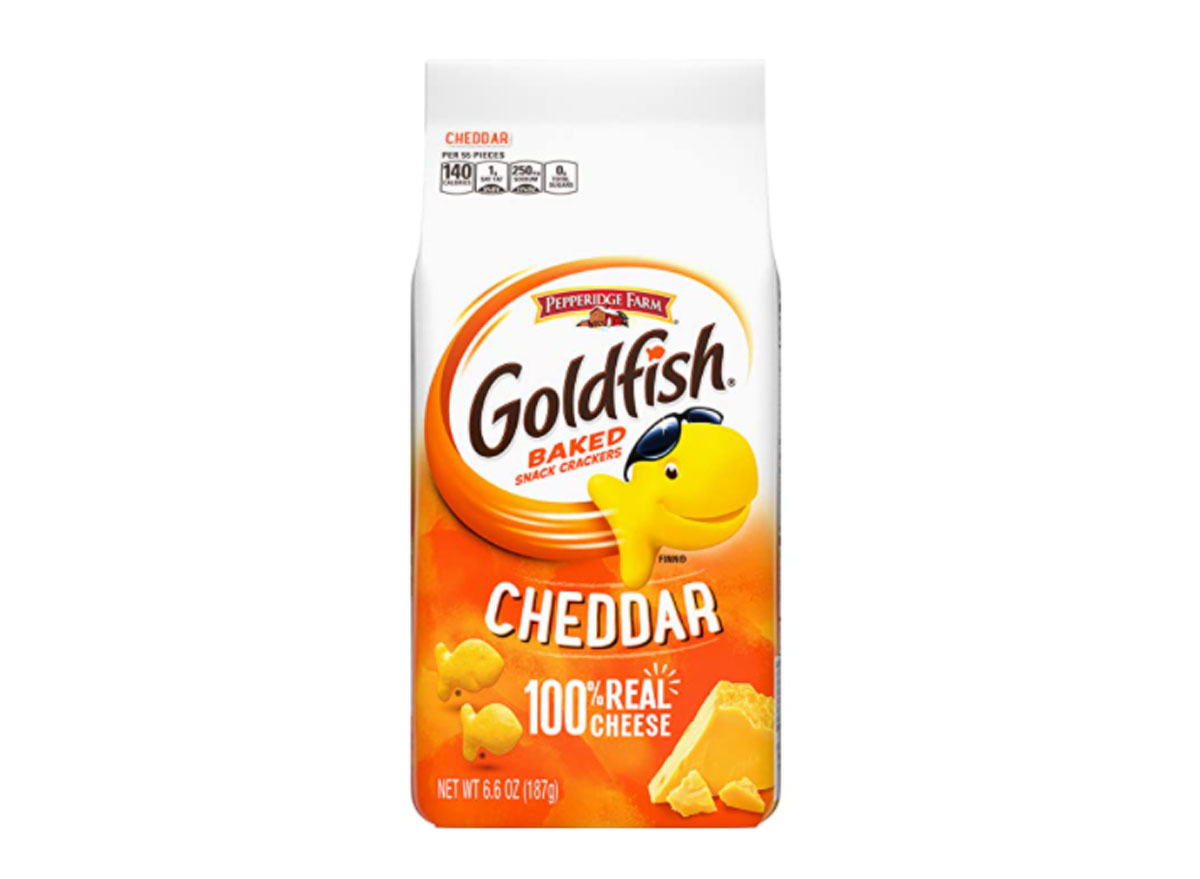 Now, before you freak out, let's make it clear that Goldfish crackers aren't going anywhere. However, Campbell was met with the sudden surge in demand for this popular product during the pandemic, and have had some trouble keeping it in stock earlier this year. Since then, they've increased production and introduced some new items like Veggie Goldfish. Hopefully this means the days of Goldfish shortage are firmly behind us.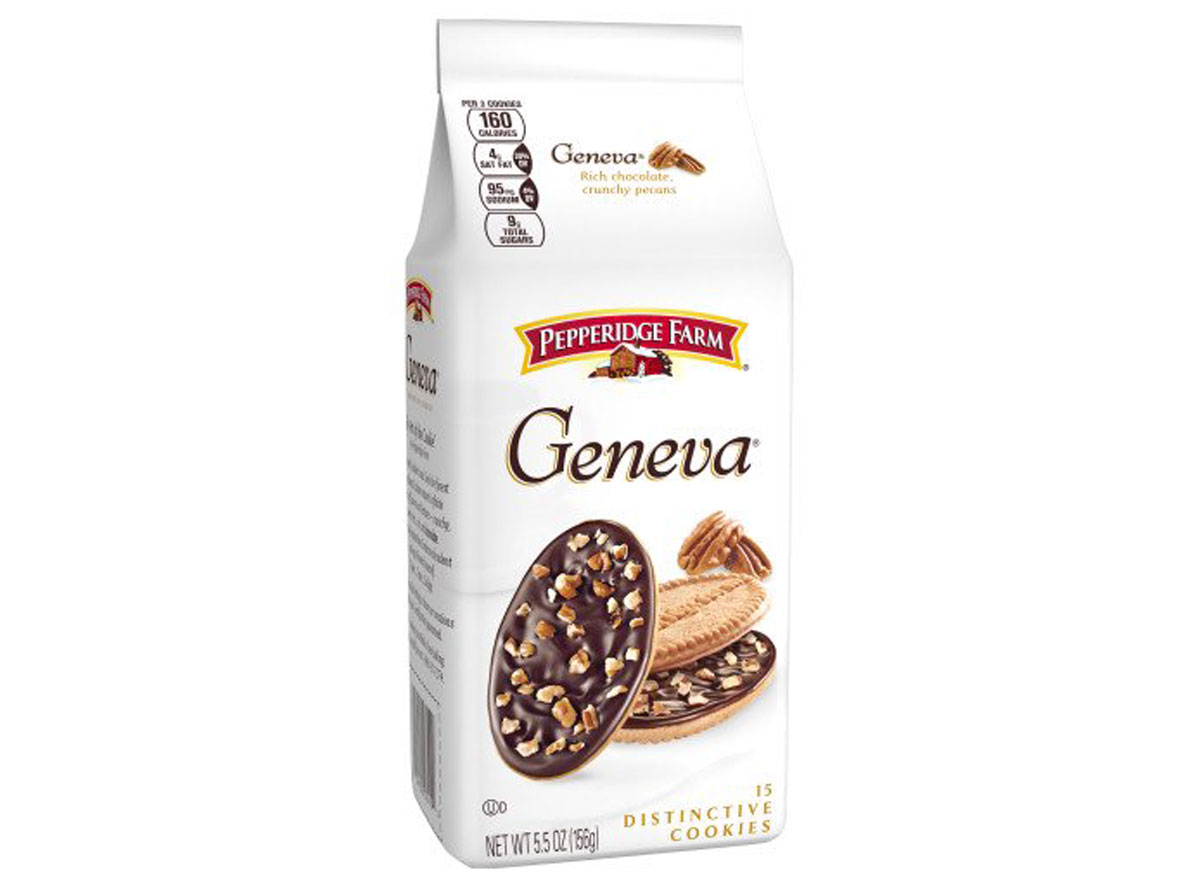 Pepperidge Farm confirmed on Twitter they are pausing production on their Geneva cookies in order to maximize their overall output. But the good news is these babies will be making a comeback!
PepsiCo introduced this best-of-both-worlds combo in July and since then the Cheetos-flavored mac'n'cheese has been "flying off the shelves," according to PepsiCo CFO Hugh Johnston. "We literally can't make enough. So every box we make, we're selling almost immediately," he said at the beginning of October. With the demand so high, don't be surprised if you find your local grocery store wiped clean of these.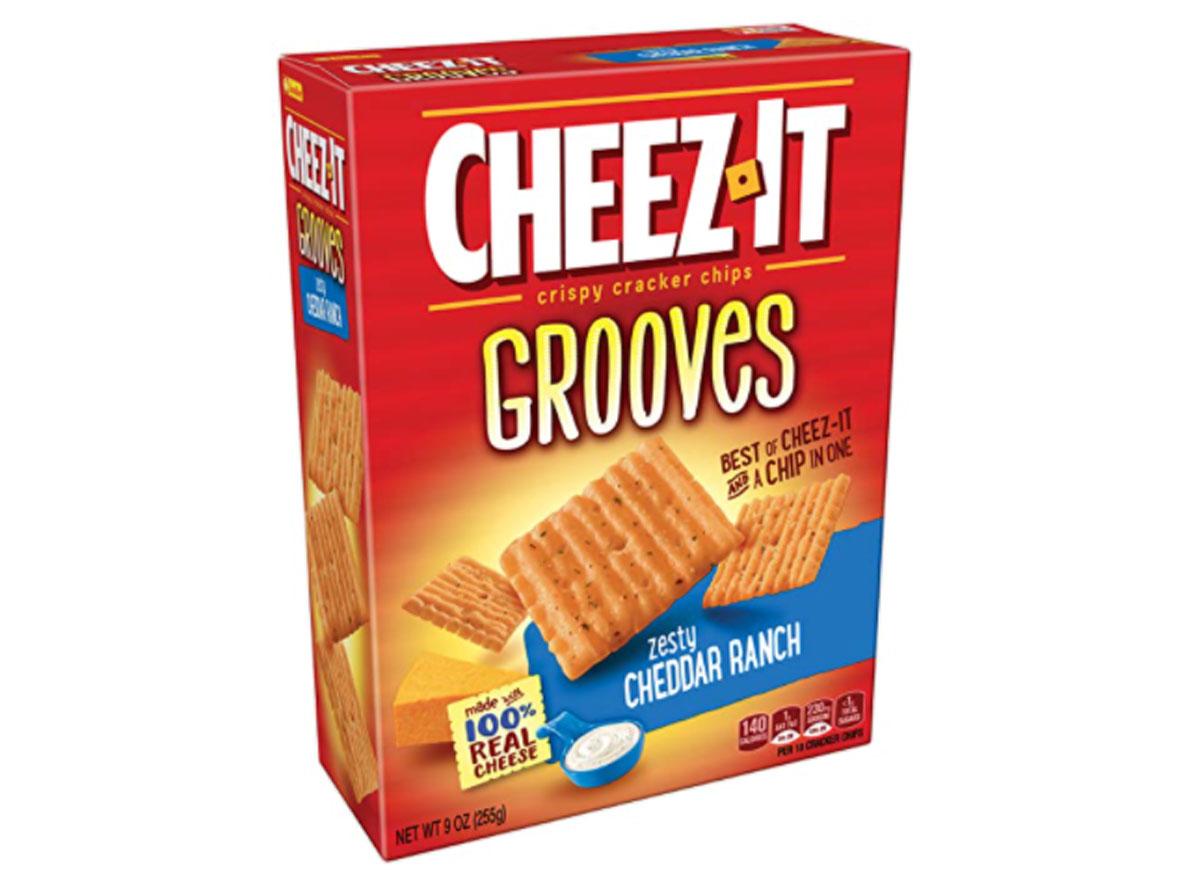 While there has been no official confirmation from Kellogg's that these have been discontinued or temporarily shelved, consumers are reporting they're having trouble finding them. One Twitter user wrote, "When people ask me how I'm doing, I tell them I wrote a letter to Kellogg's asking why Cheez-It Grooves were discontinued in the midst of a pandemic. (They apparently were not, but production has greatly diminished)."
Eggo Spider-Man Mixed Berry Marvel Waffles
6254a4d1642c605c54bf1cab17d50f1e
Unfortunately, Kellogg's confirmed they are discontinuing their Eggo Spider-Man Waffles, the fun spider web–shaped waffles they released in partnership with Sony Pictures. While these were likely planned as a limited-time offer, fans are still disappointed, especially the young ones. But if a fun breakfast is what you're after, Kellogg's Mickey Homestyle Waffles are still available.
Apparently, this cereal simply didn't have enough fans and is therefore being discontinued, as confirmed by Kellogg's on Twitter.
Rice Crispies Treats Cereal
It seems that several Kellogg's cereals have found themselves on the chopping block this year. The company confirmed on Twitter the Rice Krispies Treats cereal has gotten the ax, while a disappointed fan replied, "Out of all the flavors you have why would you get rid of the best one?" and we kind of see her point.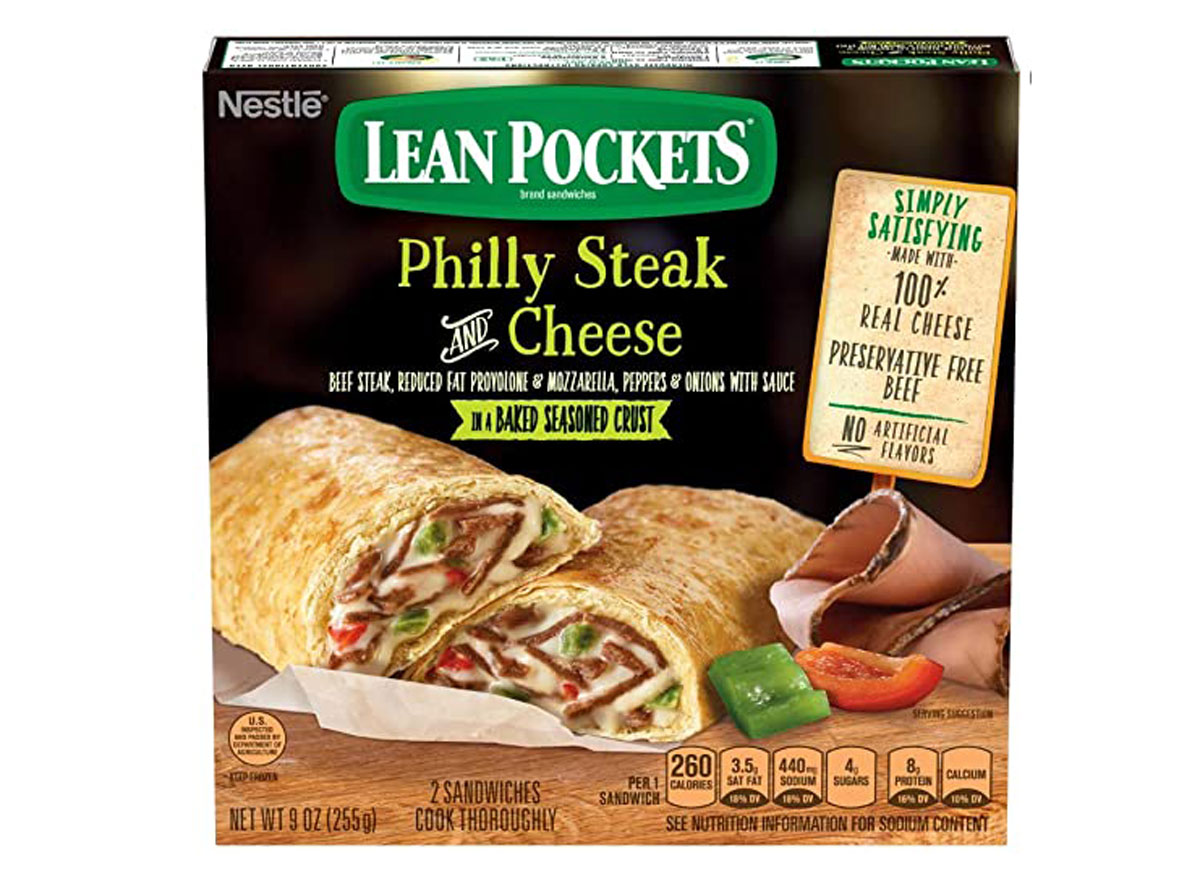 Nestle has quietly discontinued their line of Lean Pockets this year. The frozen flaky-dough sandwiches provided a healthier alternative to the iconic Hot Pockets. And while the latter have been in high demand during the pandemic, it seems that their Lean cousins didn't bring enough sales to justify their existence.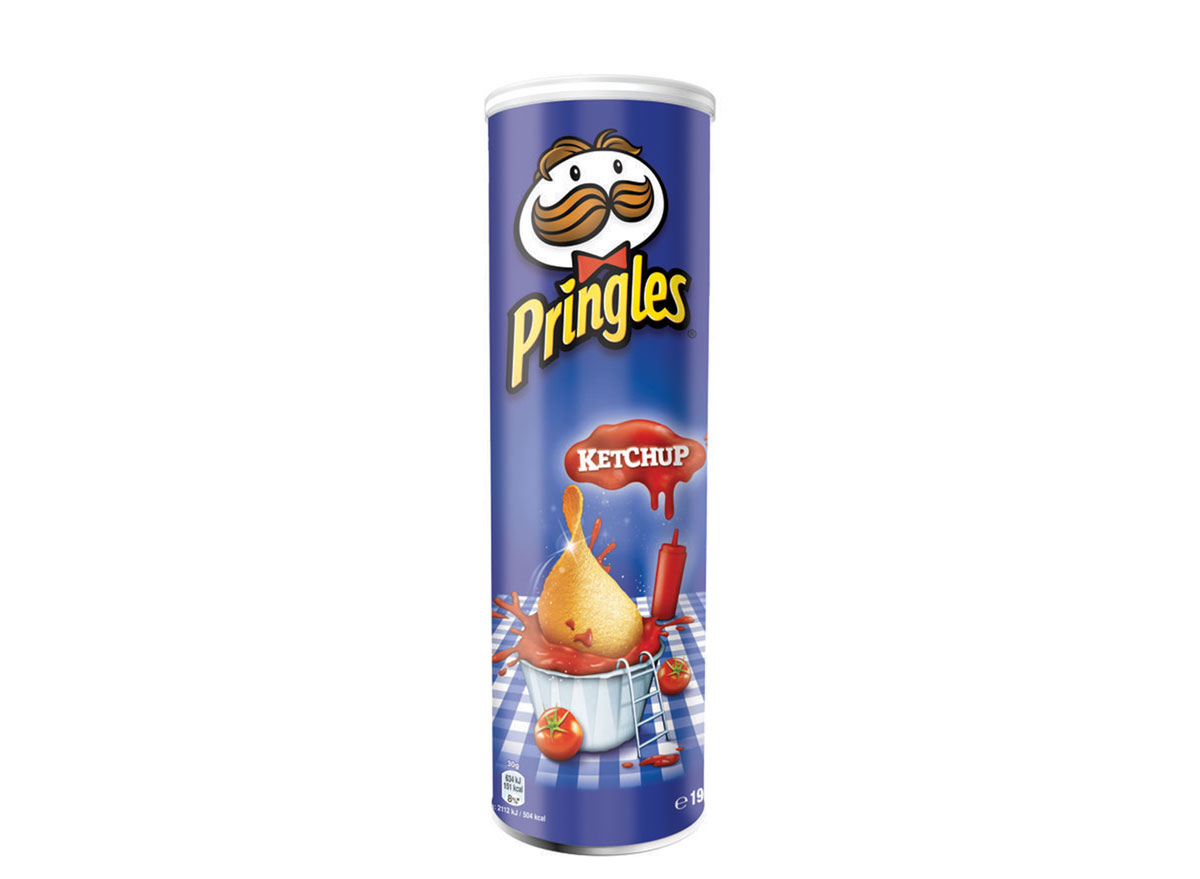 Despite some excitement about Pringles Ketchup coming to the U.S. market in 2017, Pringles just confirmed they have discontinued this flavor due to low demand.
Pringles Kickin' Chicken Taco
Another not-so-popular Pringles flavor being discontinued is Kickin' Chicken Taco. The company confirmed the move on Twitter, offering an alternative: stacking their Rotisserie Chicken, Cheddar Cheese, and Fire Roasted Jalapeño chips to achieve the same flavor.
Pringles Multigrain Sour Cream & Onion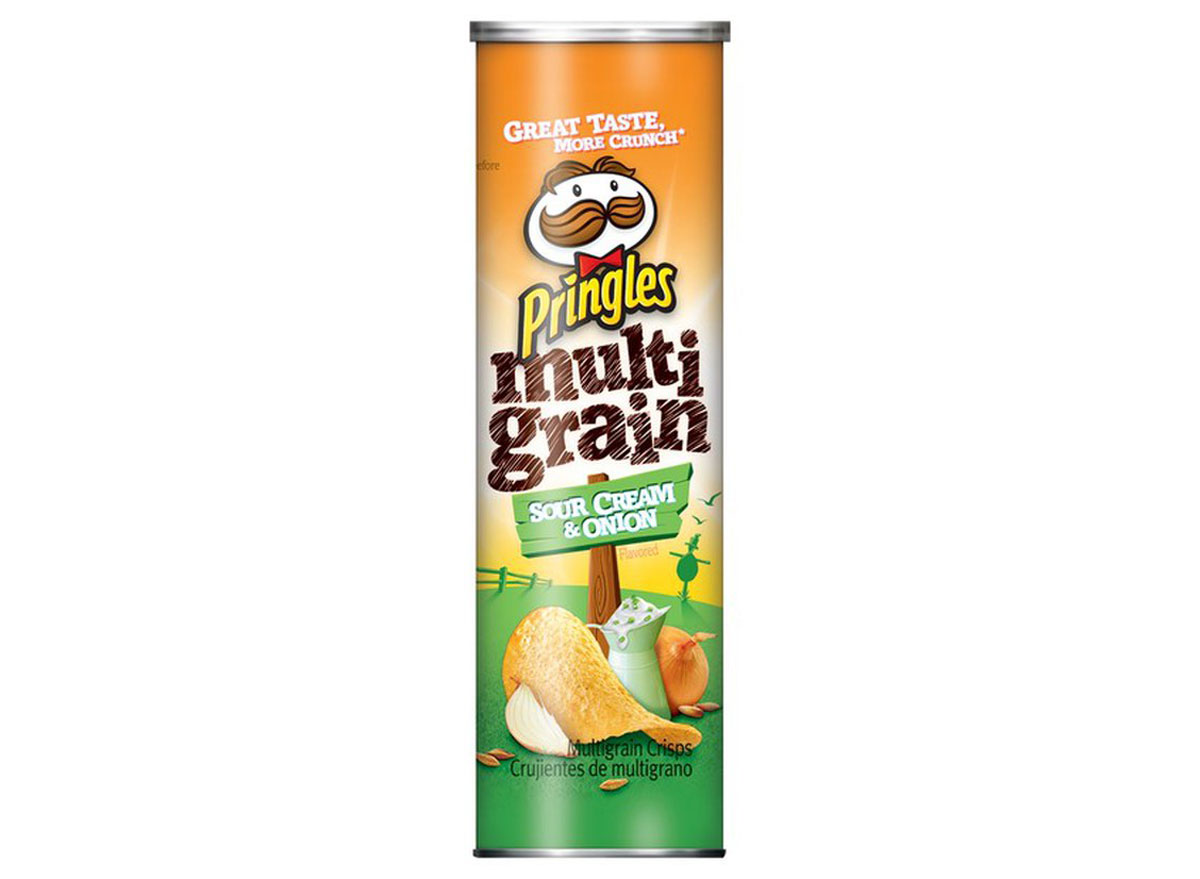 While Sour Cream & Onion Pringles are alive and well, their multi-grain counterpart was discontinued this year due to low demand.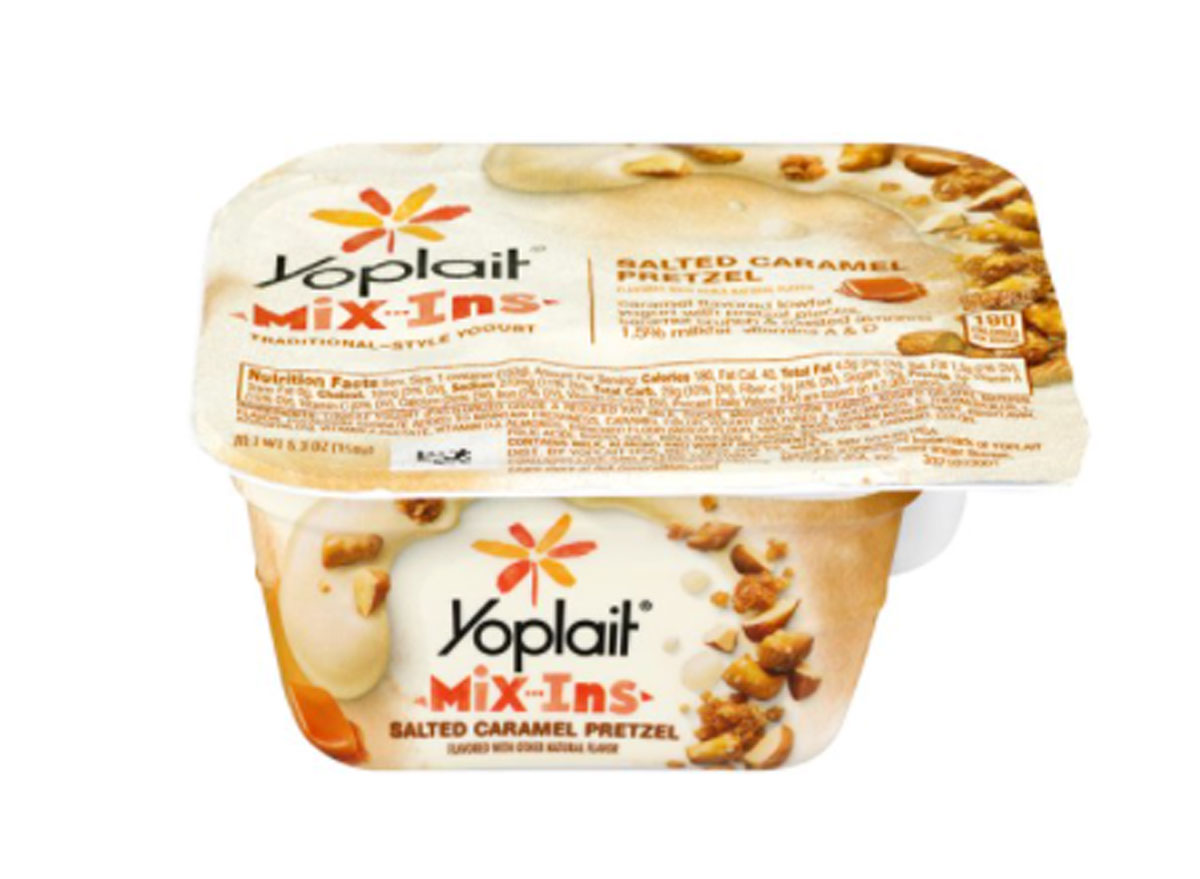 If you've been frantically searching the dairy aisle for your favorite Yoplait crunchy yogurts, we hate to be the bearers of bad news, but the whole line has been discontinued this year. The company confirmed the news on Twitter but offered no further explanation. We suspect they may have been outshined by Yoplait's Oui line of yogurts, which launched the same year and received more buzz out of the gate.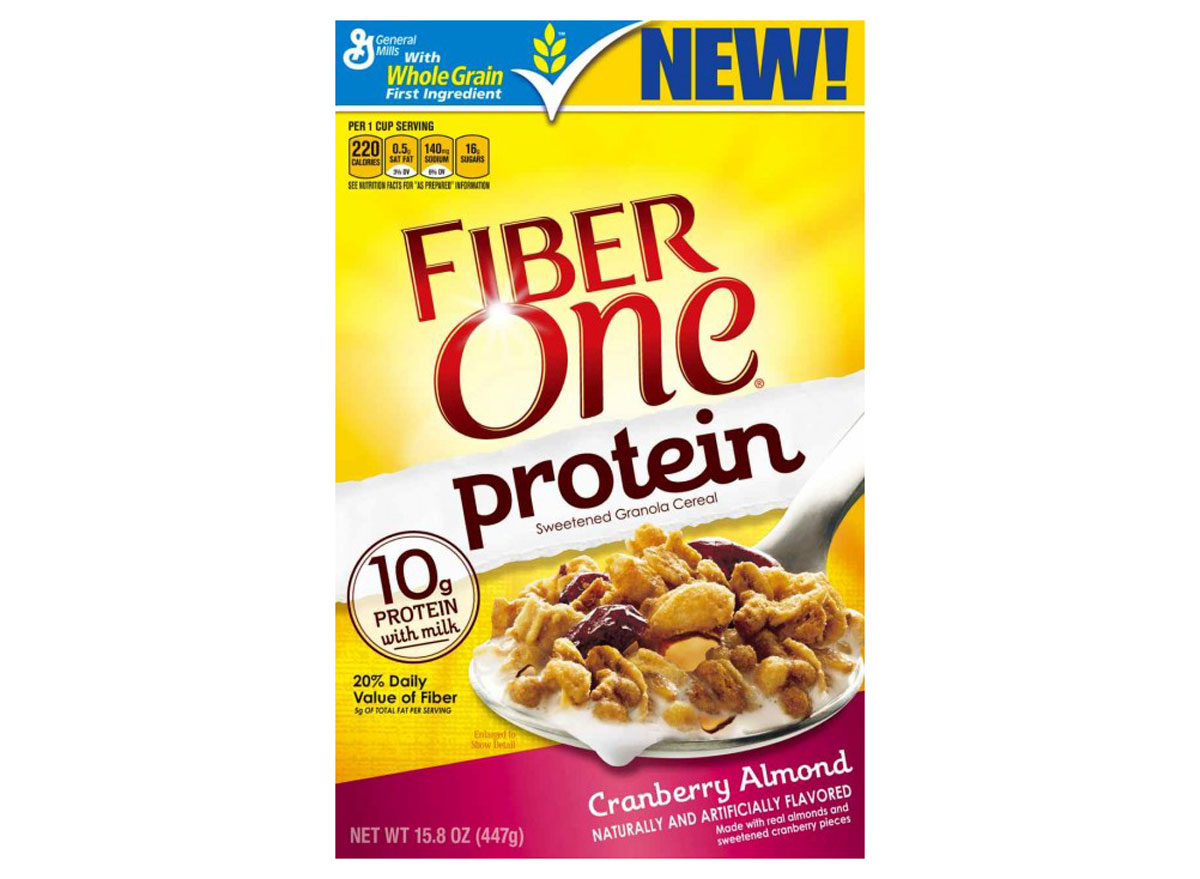 General Mills confirmed the Fiber One Protein granola-style cereal has been discontinued this year in a short Tweet.
Chips Deluxe
Soft'nChewy Cookies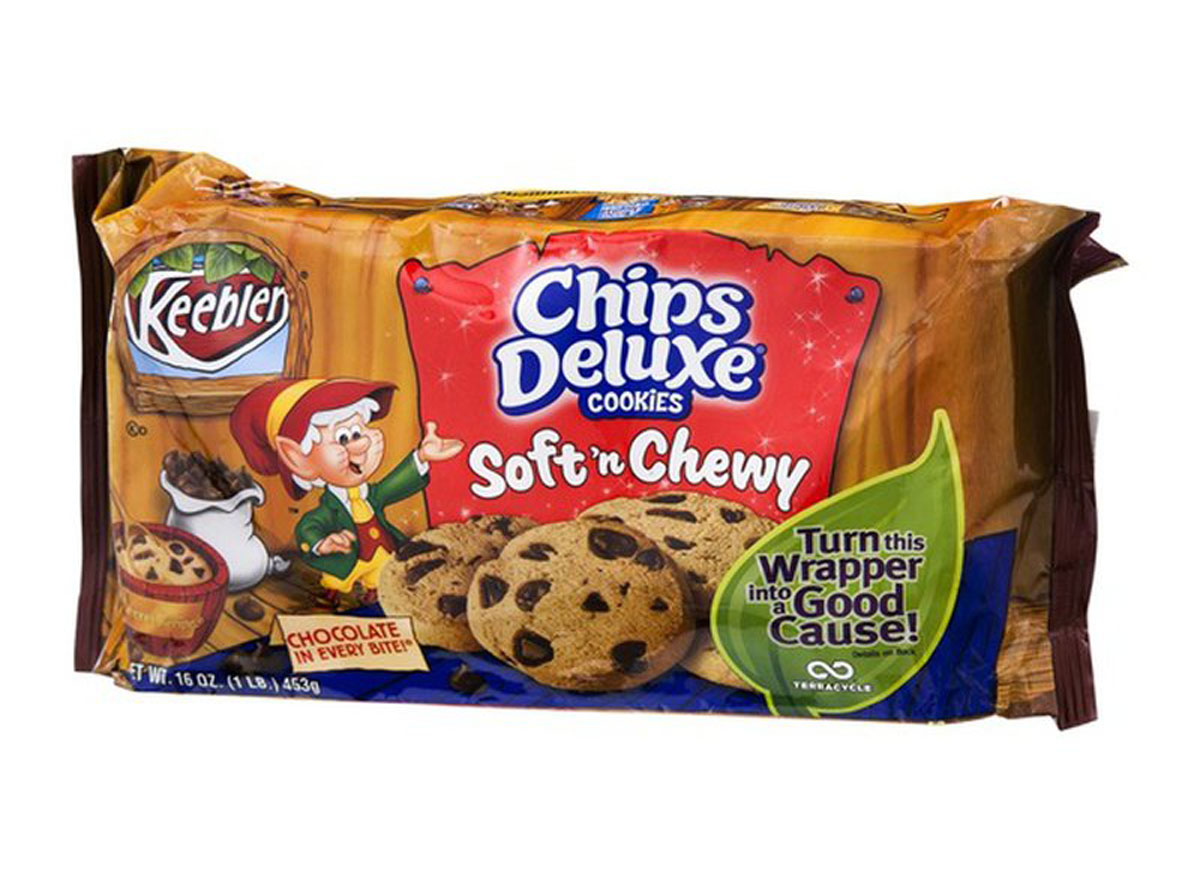 Several Twitter users have reported having a hard time finding Keebler's soft chocolate chip cookies in stores recently. However, the company chimed in to clarify that they are still very much being produced.
Read more:
Discontinued Canned Foods You'll Sadly Never See Again
15 Discontinued McDonald's Items You Wish Still Existed
Mura Dominko
Mura is ETNT's Executive Editor, leading the coverage of America's favorite restaurant chains, grocery stores, and viral food moments.
Read more about Mura