8 Things You'll Never See at Costco Ever Again
Some of these have been gone for a while, but we're still not over it.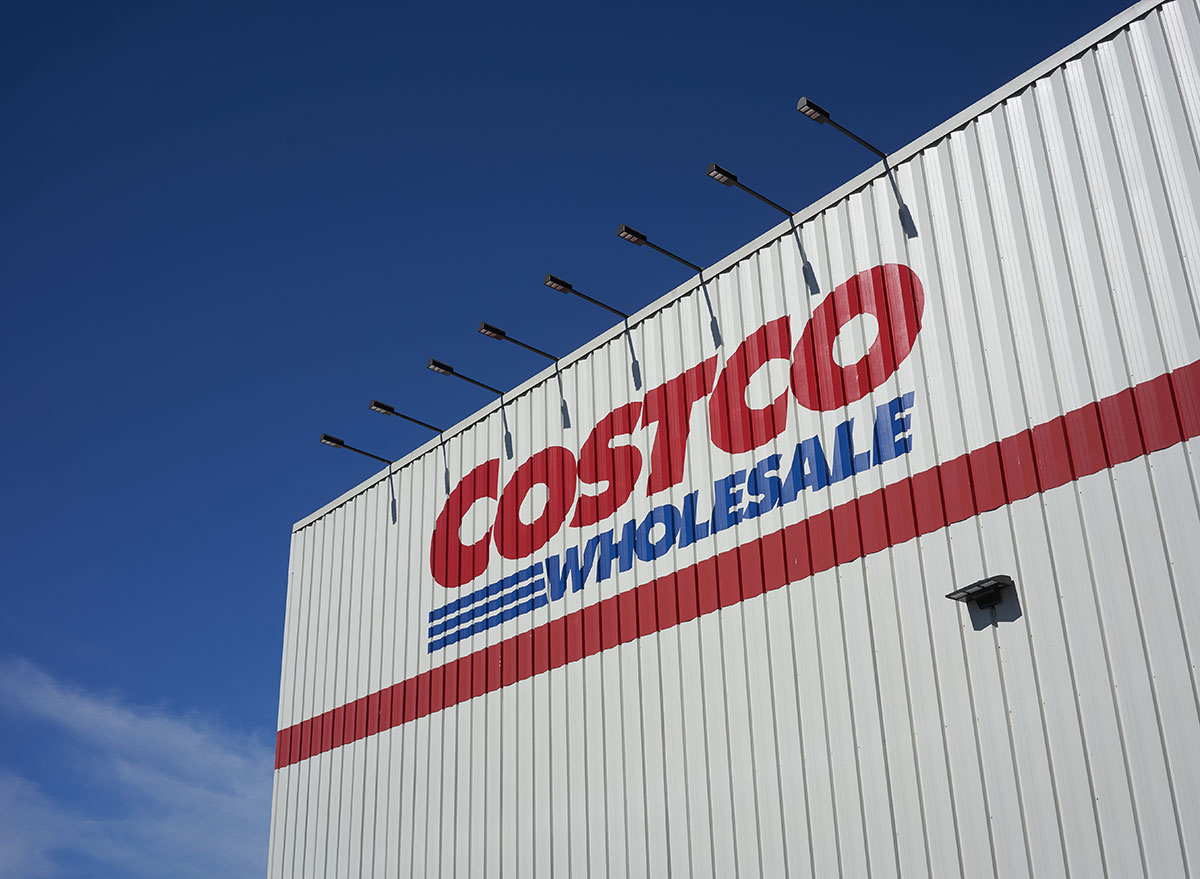 When you're a Costco devotee, it can be absolutely devastating to see your favorite products get removed from the shelves. The beloved warehouse is constantly changing its stock, which means there are often product casualties to make space for new items. Some discontinued items hit shoppers harder than others and they'll talk about it forever, but some items simply slip under the radar, never to be discussed again.
While we mourn all of the products Costco discontinues, there are some that we know we will (most likely) never see again, and it's hard to handle. While there's always a chance for Costco to revive a favorite product (like those cinnamon rolls), for now, these are the items we all are most sad to see leave shelves.
Related: 3 Costco Recalls You Need to Know About Now
Food court Polish hot dog
Costco may have discontinued this food court food a while ago, but guess what? We're still not over it. The Polish hot dog was once a staple in the warehouse food court and when you paired it with a soda, you only had to pay $1.50.
However, Costco streamlined the menu and got rid of the Polish option, switching to an all-beef hot dog instead. Though the hot dog is passable, it's not the same. As far as we know, Costco doesn't seem to have any plans to bring the Polish hot dog back.
Kirkland Signature Turkey Burgers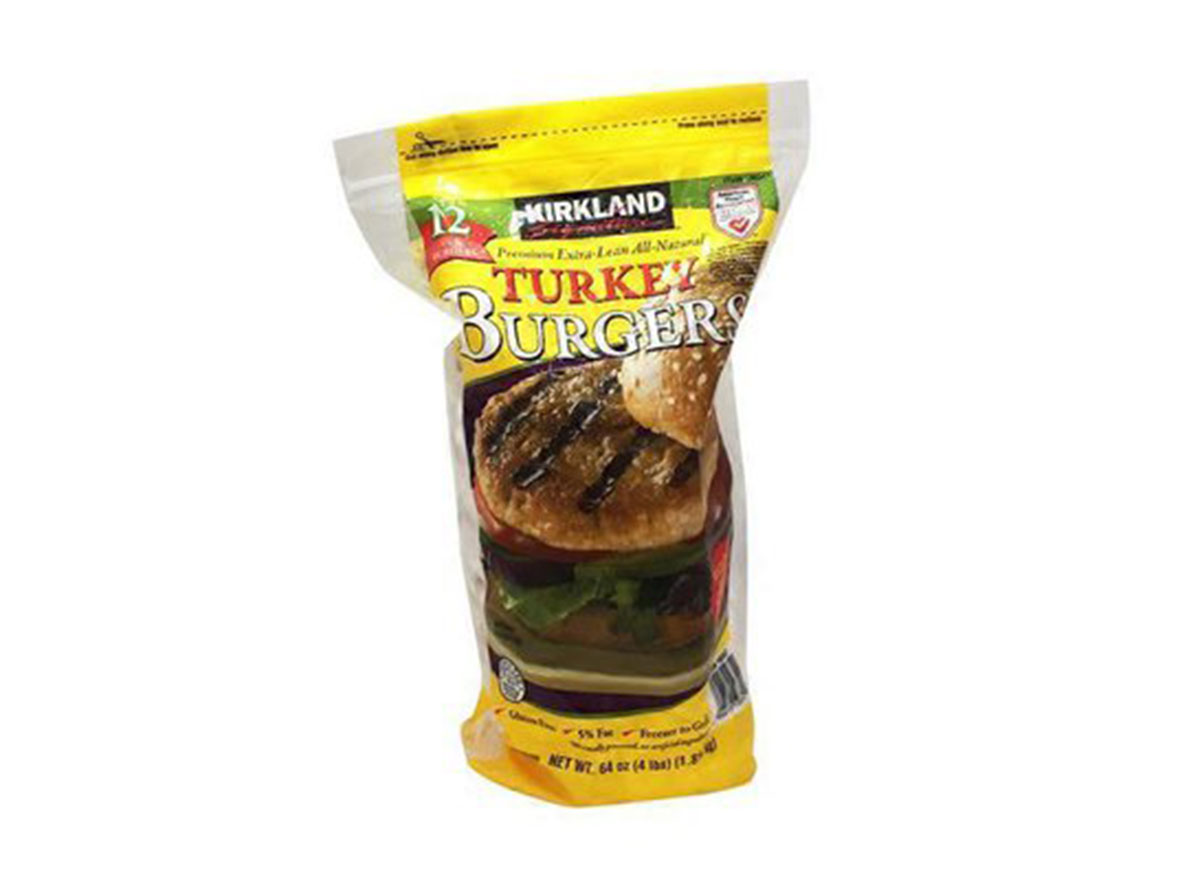 Costco quietly got rid of the frozen turkey burgers from the Kirkland Signature brand, and many healthy eaters were not amused. They've been off the shelves for a couple of years now, though you can still sometimes find other turkey burger brands. Some Redditors, though, have reported that even those frozen turkey burgers are hard to find too. We just want turkey burgers, Costco!
Related: To get all the latest Costco news delivered right to your email inbox every day, sign up for our newsletter!
Once upon a time, Costco sold a readymade pizza that you could take home and bake for a delicious meal, but alas, it is no longer. You can buy Kirkland Signature frozen pizzas and you can get pizza from the food court, but the middle ground of a refrigerated pizza is no longer an option. And if you're a food court purist, we're here to inform you that the Kirkland Signature frozen pizza does not compare.
Food court cinnamon sugar pretzels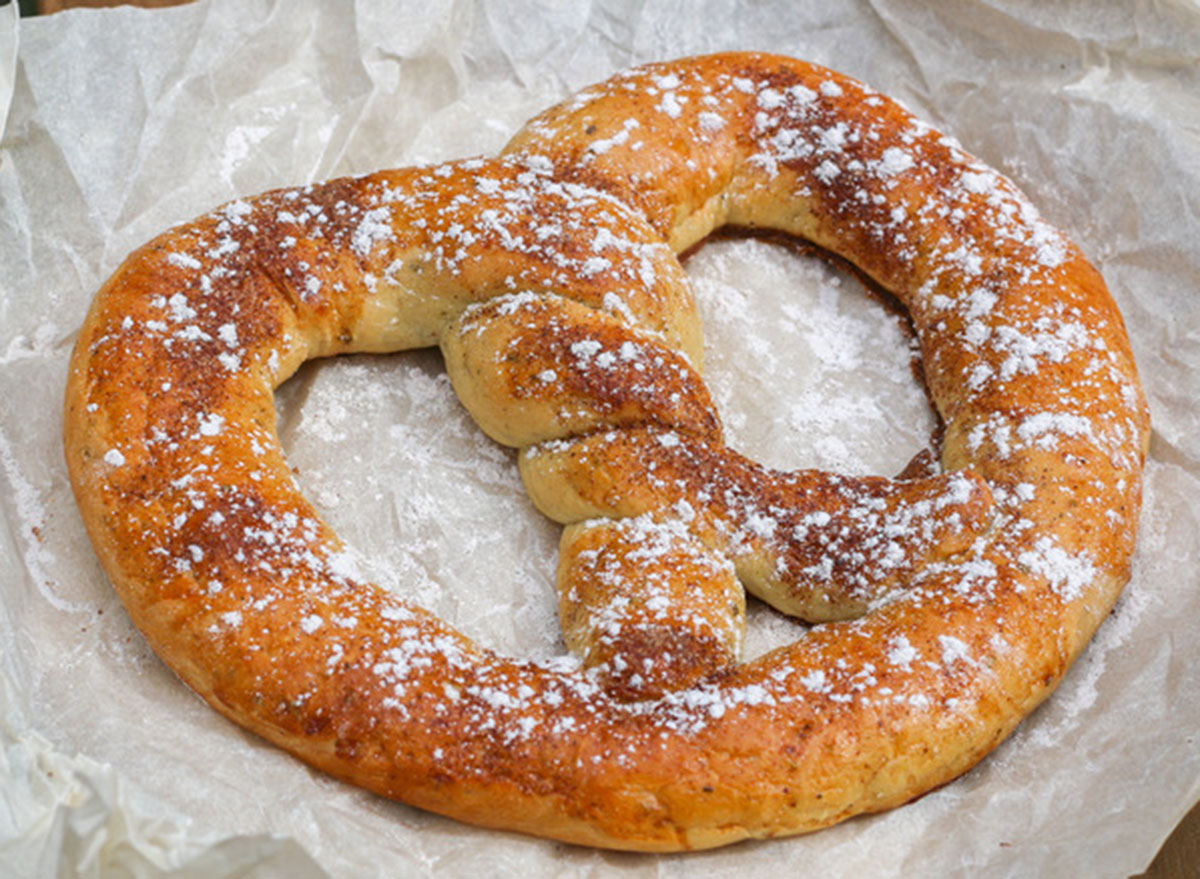 The food court also used to have cinnamon sugar pretzels, which were warm, sweet, and delicious. Alas, they were sent to the wayside during one of Costco's revamps, and fans have not forgotten. Though you can get your pretzel fix at other stores, it's just not the same.
Related: The Costco Food Court Has a New Treat but You Can Only Get It Here
Kirkland Signature Organic Creamy Peanut Butter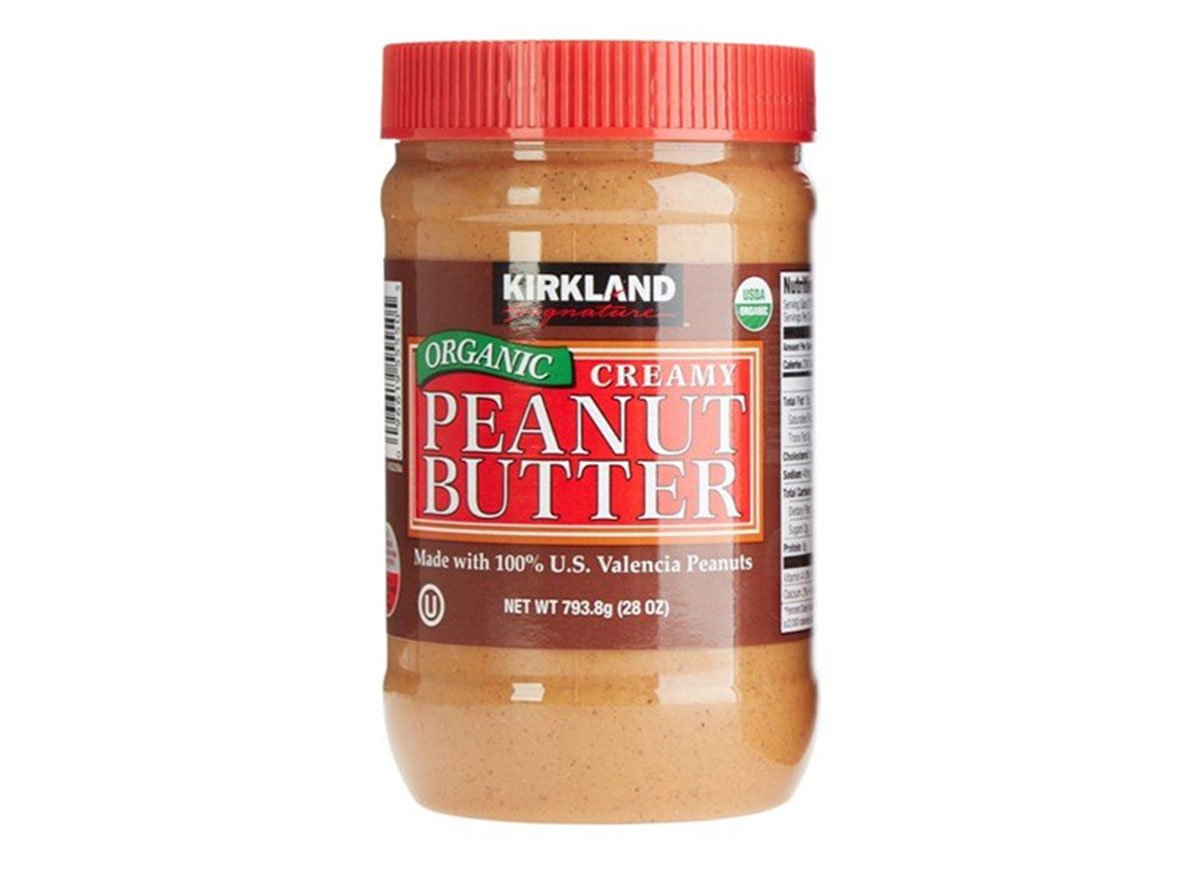 Redditors were super bummed when Costco recently discontinued its Kirkland Signature Organic Creamy Peanut Butter. Though the big-box store replaced it with the Naturally More brand (that has the same nutrition info), it's still not the exact same peanut butter. Some people have an allegiance to the brand itself, and you know what? That's OK.
All American Chocolate Cake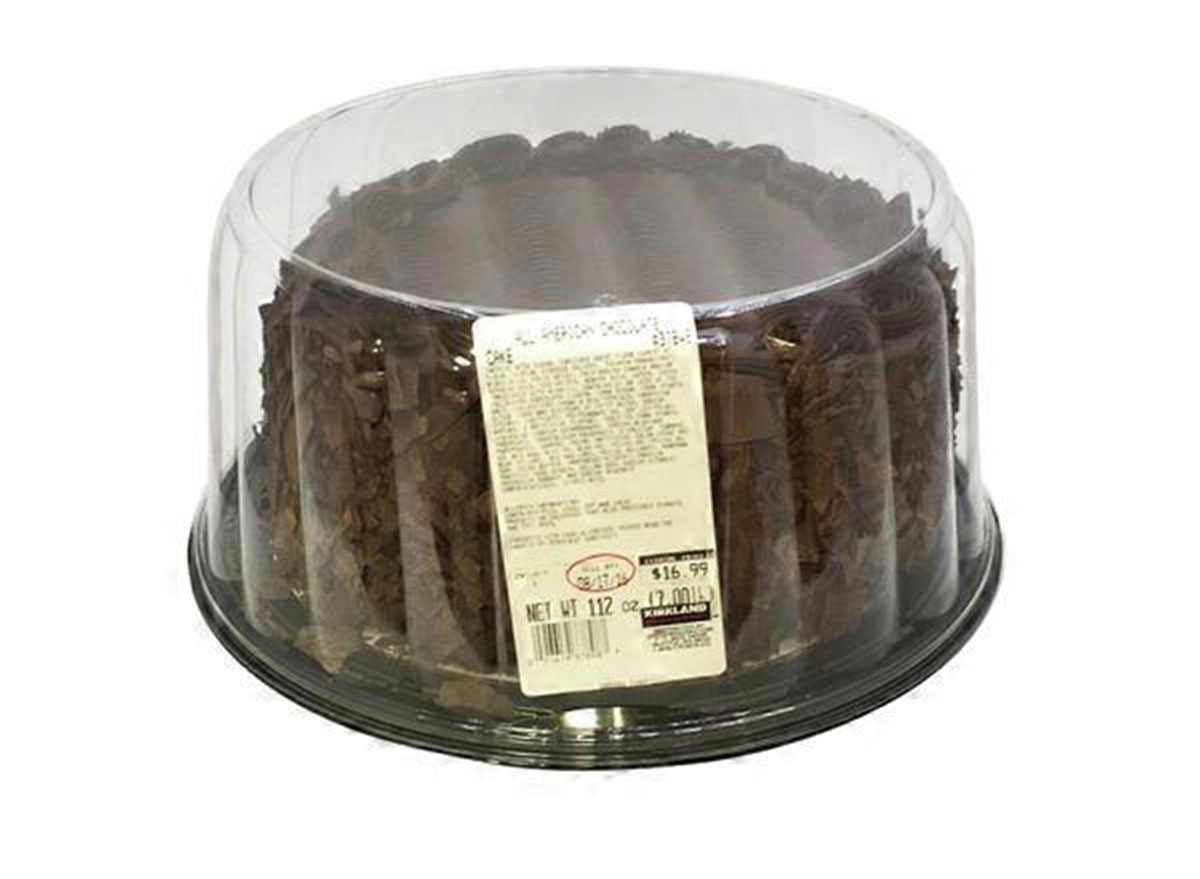 Remember the delicious and huge chocolate cake that you used to be able to get in the bakery? Did you notice those were gone? Kidding—we know you know because it was extremely sad when these were discontinued. As can be expected, Costco shoppers were unhappy when the warehouse discontinued these cakes, even sending around a Change.org petition (that's been unfortunately unsuccessful so far). Luckily a mini version popped up in the bakery section recently.6254a4d1642c605c54bf1cab17d50f1e
Related: The One Costco Bakery Hack Everyone Should Know About
Kirkland Signature Mini Peanut Butter Cups
How easy was it to pop a few of these in your mouth and go? Perhaps too easy, making them one of the less healthy options at Costco, but we miss them all the same. Though we can reach for a Reese's cup any time we want, these mini peanut butter cups were appealing because they were a smaller option for just a little sweet snack.
Kirkland Signature 100% Mediterranean Blend Oil
While Costco still carries a number of different oils, Redditors were disappointed when this specific one was dropped from shelves. If you're someone who thinks all oils are the same, just know that they're not. Different oils cook differently, and they definitely taste different!
For more news about what's going on at the warehouse in your neighborhood, read these next: 
Hedy Phillips
Hedy is a freelance writer with years of experience covering buzzy food trends, wellness, and weight loss.
Read more about Hedy