4 Most Exciting New Chicken Sandwiches Everyone's Trying Right Now
There are still some surprises to be had in the world of chicken sandwiches.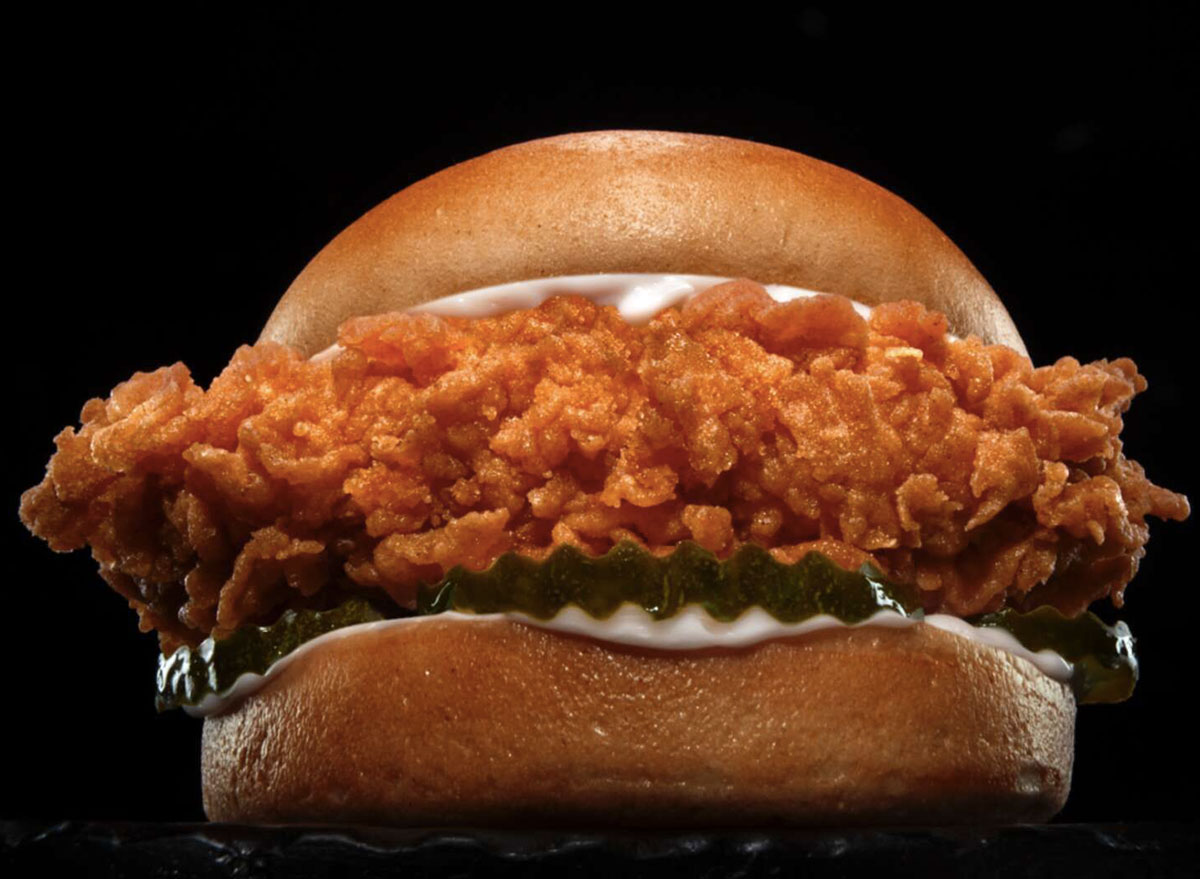 Is the chicken sandwich fatigue an oxymoron or actually real? We all have our own sentiments about the latest fast-food craze. And while we've steadily been bombarded by new offerings in the chicken arena for more than two years now, some of the most recently launched items still deserve a closer look.
For example, while Burger King is super late to the chicken party, rumor has it the chain has launched one of the best chicken sandwiches in the game. Taco Bell, on the other hand, still refuses to play by the rules and put a bun on it—its latest menu addition is a returning "naked" fan-favorite. Some other smaller players have launched new chicken sandwiches that have exceeded expectations in both flavor and popularity.
Here are the latest and the greatest additions to the chicken sandwich wars that everyone's clamoring to try. And for more, check out We Tried the Most Popular New Fast-Food Burgers and This Is the Best One.
Hardee's and Carl's Jr Hand-Breaded Chicken Sandwich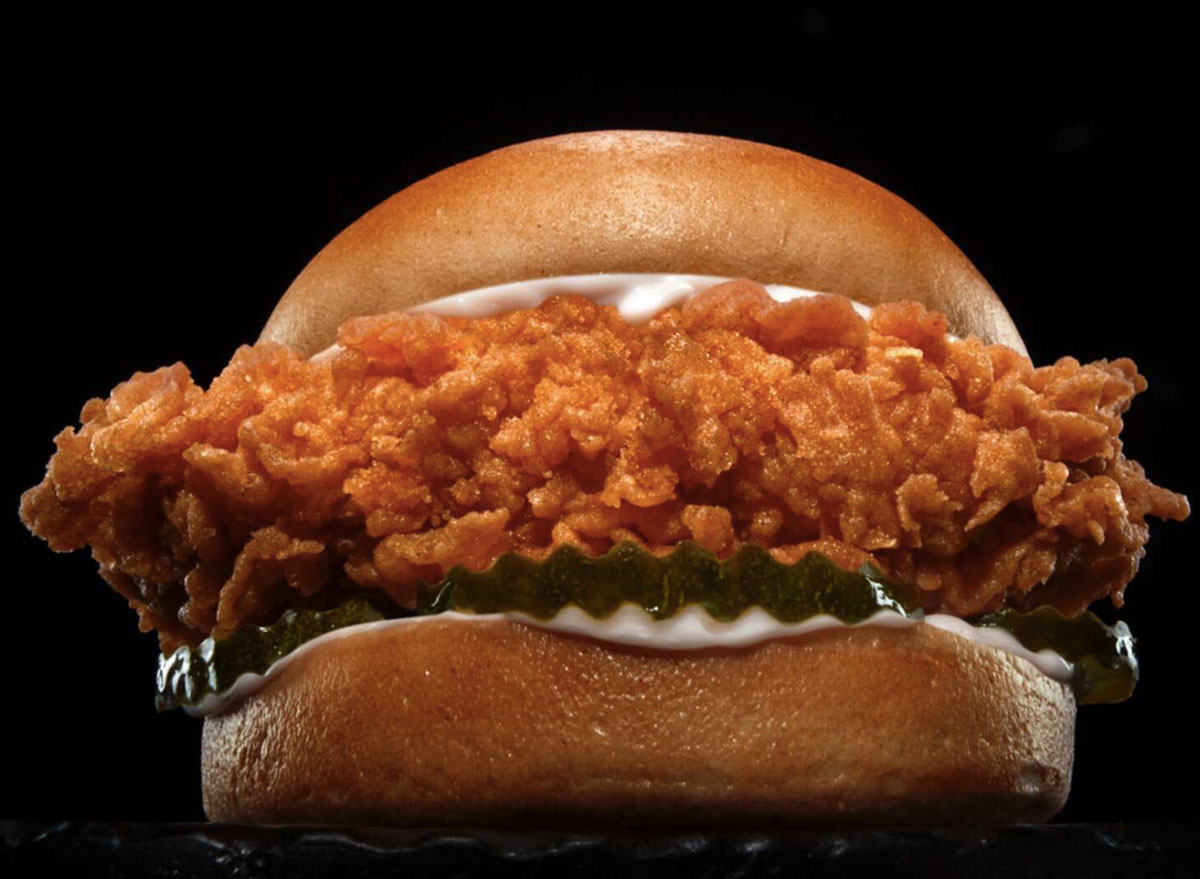 The two brands know hand-breaded chicken well. Their chicken tenders, which were launched 10 years ago, are a prominent fixture on the menu. The sister chains have now taken their chicken technique expertise and applied it to a trio of new items, including a Hand-Breaded Chicken Sandwich, which launched on May 17. At a glance, the new item seems like a clone of every single chicken sandwich currently on the market, potato bun, pickles, mayo, and all.
But according to this fast-food critic, it's a surprisingly strong contender for the top spot in the chicken sandwich wars. "The first bite left me silently stunned: succulent, flavorful, and, despite the fact that I had gotten it delivered, crunchy to the point that it rang in my ears," she wrote in her review for The Takeout. Could this be the dark horse we didn't see coming?6254a4d1642c605c54bf1cab17d50f1e
Don't forget to sign up for our newsletter to get the latest restaurant news delivered straight to your inbox.
Burger King's Spicy Ch'King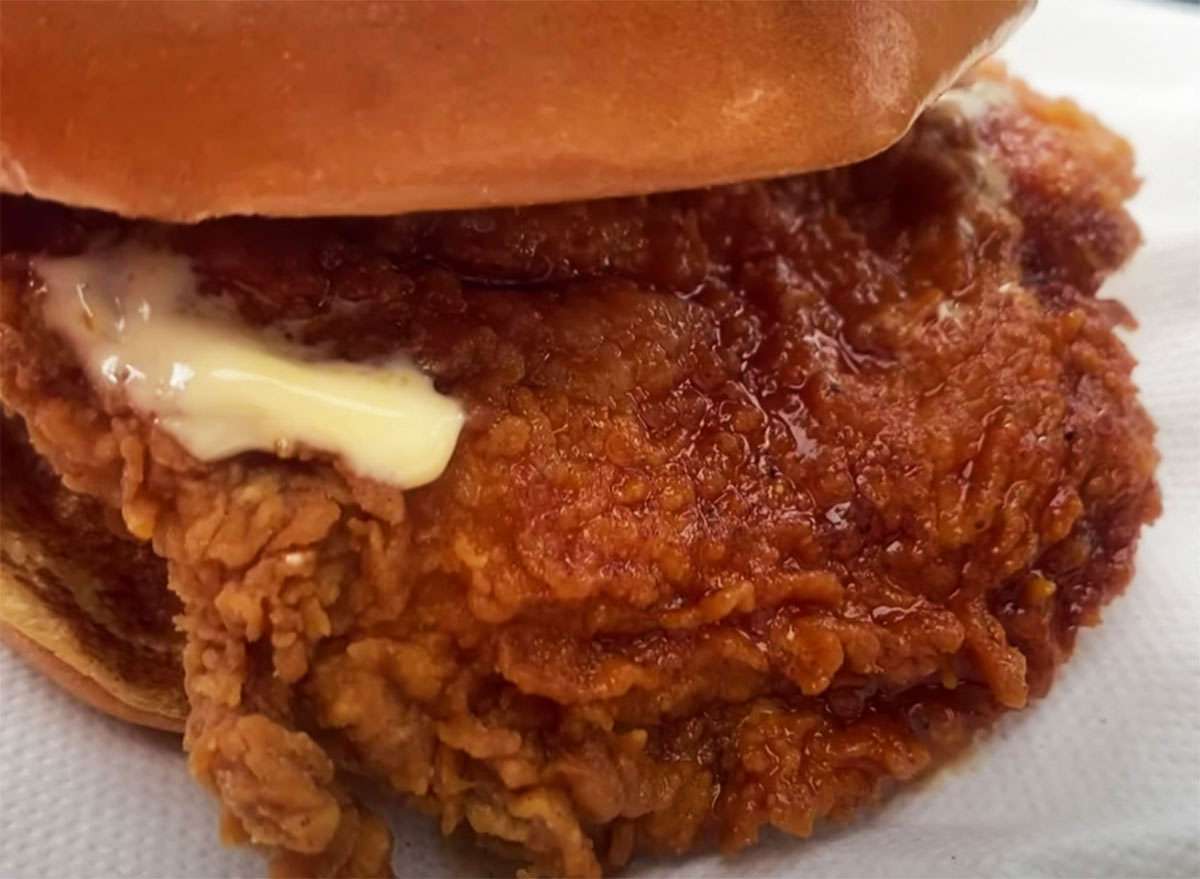 This long-awaited sandwich is officially rolling out across the country on June 3, and it will come in two versions: regular and spicy. Burger King had been tinkering with improvements to their existing chicken sandwich since 2019, and started testing out this new version in select stores several months ago. While most agree that the regular version is rather unspectacular, some say the spicy sandwich is better than those from Chick-fil-A's and McDonald's.
The Spicy Ch'King comes with a sweet-and-spicy sauce slathered all over the crispy chicken filet and has been described as "near perfection" and "a colossal achievement" by fast-food critics.
Taco Bell's Naked Chicken Chalupa
Taco Bell wants to be different, so bun begone! The chain's returning Naked Chicken Chalupa isn't exactly a chicken sandwich, but it's one of the most interesting items currently on the fast-food chicken scene.
First introduced in 2017, the item was so popular the first time around that it spawned a new era of fried chicken at Taco Bell. With its piece of crispy chicken used as a shell for all the fillings, it's no wonder the Naked Chalupa has been called the chain's "most controversial chalupa ever." But can its bunless existence compare to a sandwich? The jury is still out!
Smashburger's Scorchin' Hot Crispy Chicken Sandwich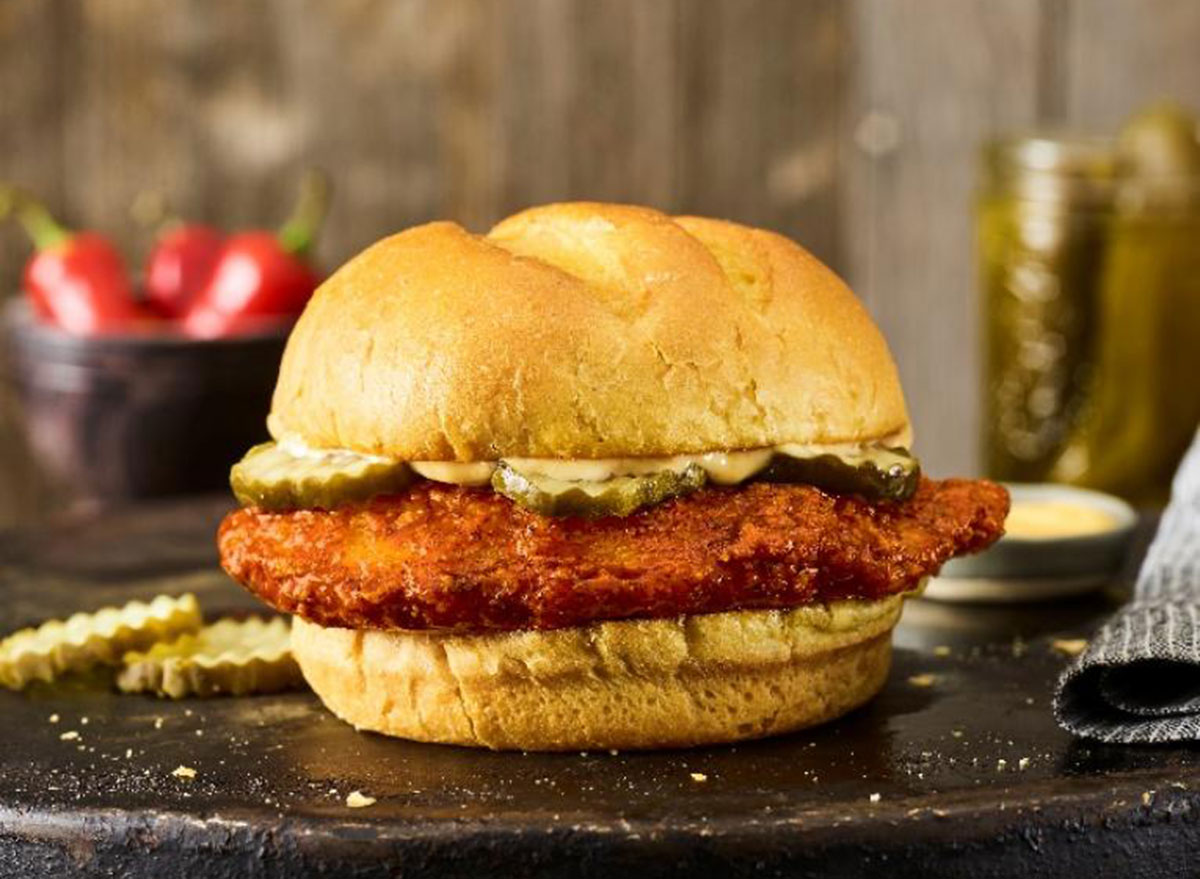 This spicy sandwich was launched back in April and by early May, dozens of Smashburger locations were already sold out of their supplies. Actually, it wouldn't be surprising if the Scorchin' Hot left menus sooner than its planned June 15 departure date. In just over two weeks after it launched, the new item had become Smashburger's second most popular menu offering, a spokesperson confirmed
This baby is made with Nashville hot crispy chicken, spicy red pepper mayo, and pickles—and is said to set taste buds on fire!
For more, check out the 108 Most Popular Sodas Ranked By How Toxic They Are.
Mura Dominko
Mura is ETNT's Executive Editor, leading the coverage of America's favorite restaurant chains, grocery stores, and viral food moments.
Read more about Mura