4 Seafood Companies With the Worst Food Quality Practices
You may want to stop supporting these brands with your dollars.
You might want to think twice the next time you eat sushi. That's because the seafood industry has some unbelievable secrets that it keeps well hidden.
From horrifying labor practices to sourcing endangered species, the seafood industry, like many, often prioritizes profits over ethics and quality. Sustainable practices don't always fit into this agenda, nor does protecting at-risk habitats.
However, it's important to note that while the U.S. does produce some of its own supply, most of the country's seafood is imported. According to FishWatch, about 70% to 85% of seafood consumed in the U.S. is imported from China, India, and Indonesia. Seafood production is a global industry, and therefore standardized practices can be difficult to maintain and enforce from country to country.
There are many fish species that are endangered, and losing them could greatly impact other fish habitats. The World Wildlife Fund, an international organization dedicated to preserving wilderness, published a comprehensive endangered seafood guide in 2021 that companies can follow. Consequences of seafood companies continually sourcing these species are detrimental to the future of marine life: disruption of the ecosystems and food chains, non-sustainable practices used to source these fish that further destroy habitats, etc.
The seafood industry has a complicated history of forced labor. The Thai shrimp industry, which supplied major retail companies in the U.S. like Walmart, Costco, and ALDI, was exposed for slavery and human trafficking in 2015. Human rights abuses connected to the seafood industry can be found in countries worldwide.
Furthermore, labor abuse and poor fishing practices are often connected. "Companies engaged in labor abuses often engage in destructive or illegal fishing and have little regard for fishery management regulations," states Greenpeace on its website.
Overall, the seafood industry lacks transparency. Much goes unnoticed and unaddressed: the treatment of fishermen at sea, limited supplier to retailer communication, and irresponsibly caught fish.
That's because many seafood companies are not forthcoming about their practices. And even ones that do have policies in place often convey vague information that does not outline specific guidelines or goals.
But certain seafood companies have especially poor food quality practices when it comes to responsible sourcing, labor laws, and transparency. Read on to find out which ones.
And don't miss 8 Restaurant Chains With a Bad Reputation.
Primarily a canned tuna company, Bumble Bee has made some sustainability efforts over the past few years. Notably, the brand developed sustainable packaging for its products. However, when it comes to fishing practices and sourcing, there is still a great deal of work to be done.
Bumble Bee's tuna is caught using longline fishing—a commercial fishing practice that's incredibly destructive to marine life. According to CNN, Bumble Bee's fishing practices have unintentionally netted dolphins, among other marine life.
And according to Reuters, Bumble Bee has been linked to slave labor in the seafood industry, as well as investigated for not knowing where its tuna comes from. If that wasn't enough, CNN reports that the company pleaded guilty in 2017 to engaging in a price-fixing scheme.
While Bumble Bee has made plenty of changes since, it's clear there is still a long way to go to raise the quality of its food practices.
You may want to think twice the next time you choose to consume eel. The largest wholesale distributor of eel meat in the U.S. with headquarters in Northern New Jersey, American Eel Depot, was recently exposed for smuggling endangered species of eel. According to U.S. News, the company violated the Lacey Act, which prohibits illegal trafficking of wildlife, and conspired to violate the Endangered Species Act.
The United States Department of Justice reports that over a four-year period, employees at American Eel Depot imported about 138 ocean containers of eel meat from Europe to China, amounting to more than $160 million in market value.
"We will not allow United States-based businesses and their executives and associates to cause—and profit off of—the systemic decline of the world's protected aquatic species," said Assistant Attorney General Todd Kim of the Justice Department's Environment and Natural Resources Division.
Furthermore, the company does not publicize what techniques its fisheries use nor any sustainability efforts it has in place.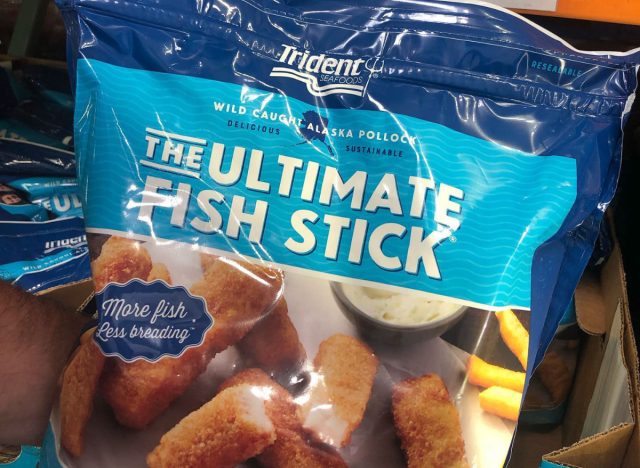 A major seafood company in the U.S., Trident Seafoods is not the most environmentally friendly producer when it comes to fishing practices. According to Seafood Source, Trident Seafoods was charged multiple times for wastewater violations. Oregon's Department of Environmental Quality and the United States Environmental Protection Agency have both accused the company of poor environmental policies that harm oceanic wildlife.
The World Benchmarking Alliance's 2021 Seafood Stewardship Index, which ranks seafood companies on the basis of their social and sustainability policies, ranked Triend well below most of its peers. The report states the company does not disclose its impact on endangered fish species, nor does it outline exactly how it will meet its sustainability goals.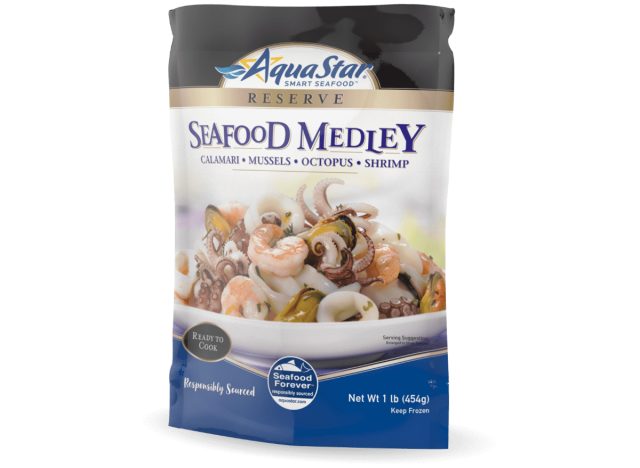 Owner of Tampa Bay Fisheries, Aqua Star, and Singleton Seafood, Red Chamber Group is one of the largest U.S. seafood companies. Unfortunately, the company's sustainability and labor policies are lacking.6254a4d1642c605c54bf1cab17d50f1e
The World Benchmarking Alliance ranks the company #27 out of 30 on its Seafood Stewardship Index, behind most of its peers, due to its lack of transparency about where its seafood comes from and its non-commitment to social responsibility.
When it comes to human rights, the company fares no better. In 2015, the Guardian reported that one of the company's brands, Aqua Star, was using shrimp peeled by enslaved workers in Thailand.
Mia Salas
Mia is a freelance writer for several publications and a soon-to-be graduate from Princeton University with a degree in English.
Read more
More content from
Groceries