Subway Plans To Make These Major Changes To the Menu, CEO Says
The chain's leader revealed the latest plans for its food.
When it comes to common food cravings, a Footlong from Subway isn't typically what comes to mind. And John Chidsey, the sandwich chain's chief executive, wants to change that.
"We've heard loud and clear from our consumers, we need more craveable food," he recently told The Wall Street Journal. "We had a long way to go, and we've started to make progress."
But Subway claimed to make progress on menu changes last summer with the Eat Fresh Refresh, and insiders told us that not much has truly changed beyond the surface level. Will this time be any different?
Here are some of the changes Subway could soon be making to the menu. For more, check out This Controversial Fast-Food Chain Won't Be Opening New Locations In The U.S., CEO Says.
Adding more craveable, hot food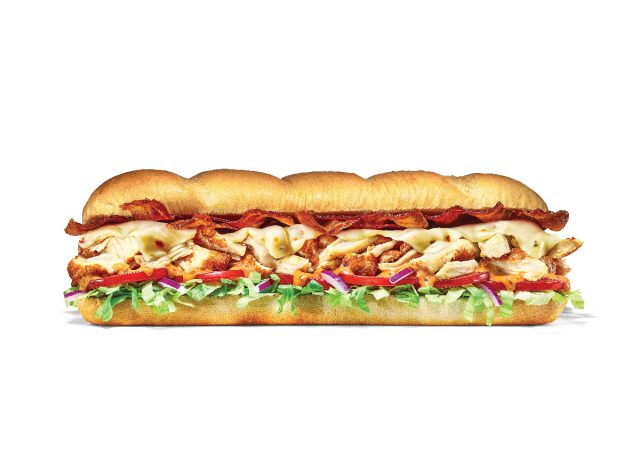 "Our consumers told us we needed more craveable food, which usually means hot," says Chidsey. Subway has added a few new hot items in the last six months, such as the Chicken & Bacon Ranch sandwich, the Baja Steak & Jack sub, and some more cookies (that employees hate making). Could this be the beginning of a new hot revolution at the chain?
Introducing more protein options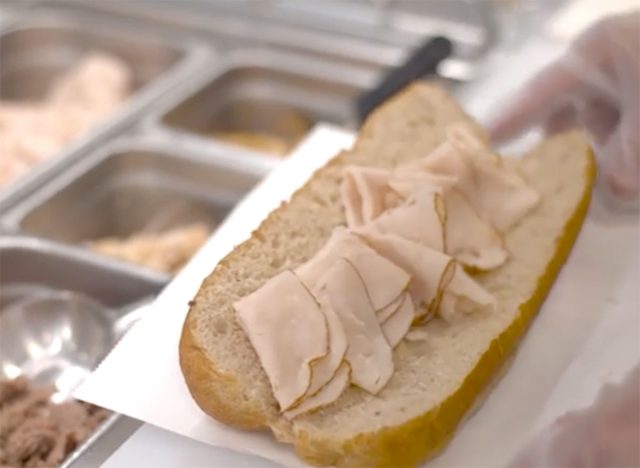 Subway may soon be adding new meats to its menu. The Eat Fresh Refresh brought a new Black Forest ham, a more thinly sliced oven-roasted turkey, thicker and juicier steak, and crispier bacon. The chain also brought back a higher-quality version of their rotisserie chicken and roast beef after receiving a slew of complaints from customers. The new roast beef is USDA Choice Angus roast beef and the rotisserie chicken is hand-pulled on site, according to the chain.
But Chidsey believes there's more room for improvement, including "adding new meats" to the menu altogether. It sounds like customers think there's more room for improvement too. An insider told us that the chain's "new" turkey is the same old Subway turkey, sliced thinner, and a New York Post writer said the new sandwiches tasted "as vile as the old ones."
Curiously, Subway hasn't announced any plans to improve its infamous tuna, which is rumored to be unidentifiable mystery meat.
Doubling down on turkey and steak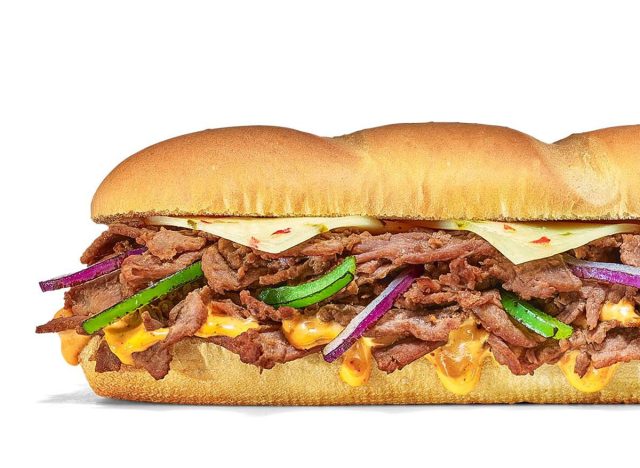 Turkey and steak are Subway's two top-selling sandwiches, so it seems like a no-brainer to continue improving these proteins first. The sandwich chain released a Baja Steak & Jack sub as part of its fall refresh menu, and it sounds like more hot sandwiches like this could be added soon.
Creating new signature items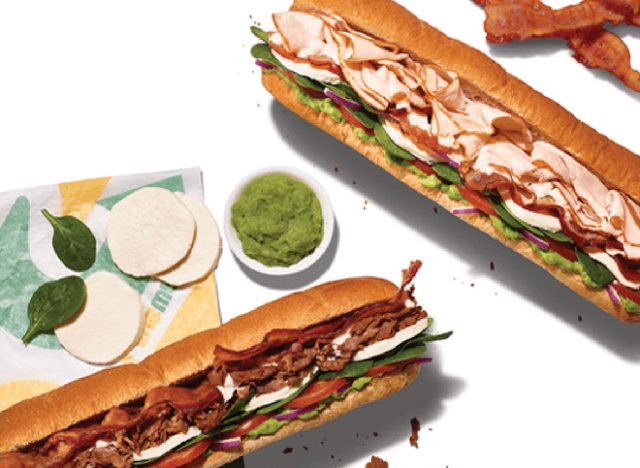 The chain debuted four brand new subs during their Eat Fresh Refresh last summer—The Turkey Cali Fresh, Steak Cali Fresh, Subway Club, and All-American Club—but they may launch more in hopes of simplifying the ordering process for customers and creating new fan favorites. This decision is largely spurred by Subway's competitors like Jimmy John's, which has customers ordering by the number.
Investing more in catering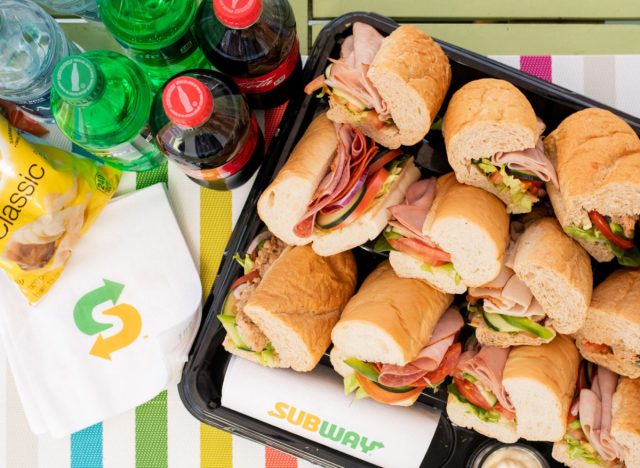 Subway partnered with DoorDash and added a curbside program during the pandemic, but the Connecticut-based chain wants to focus even more on the catering space. "When I look at catering, I think Subway should own catering like a Panera. Our food is ideal for traveling," says Chidsey. "We don't have to worry about a soggy Big Mac or a Whopper showing up with soggy fries."6254a4d1642c605c54bf1cab17d50f1e
Ashley Uzer
Ashley Uzer is a Los Angeles-based freelance writer that focuses on food, relationships, and wellness.
Read more about Ashley