Trader Joe's Is Discontinuing These 6 Items
Out with the old, in with the new.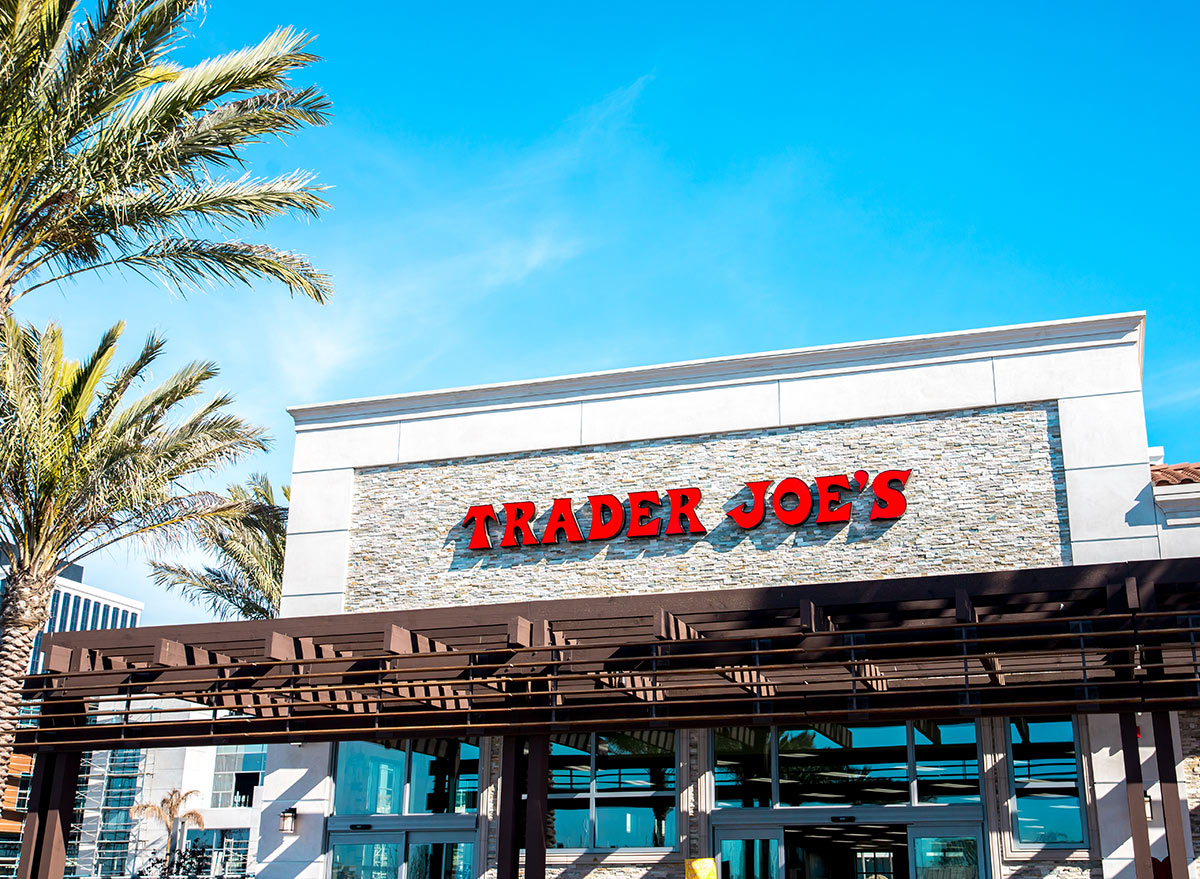 Trader Joe's recently dropped a ton of new seasonal foods that are here for the summer. Of course, some of these items are healthier than others—and we have a handy list of the worst new products a registered dietitian says you should skip.
Perhaps unsurprisingly, it's out with the old and in with the new to make room on store shelves. Luckily, we also have the inside scoop on all of the products that are being discontinued at Trader Joe's.
That's because Instagram user @traderjoestobediscontinued has dedicated their feed to alerting TJ's fans about the canned, fresh, frozen, and home products that are disappearing for good. Without further ado, here are the six recent departures to know right now.
Should you have comments about a discontinued item, a feedback form is available on the Trader Joe's website by clicking here. (Related: Before your next grocery shopping trip, don't forget to read up on The 7 Healthiest Foods to Eat Right Now.)
Caramel Popcorn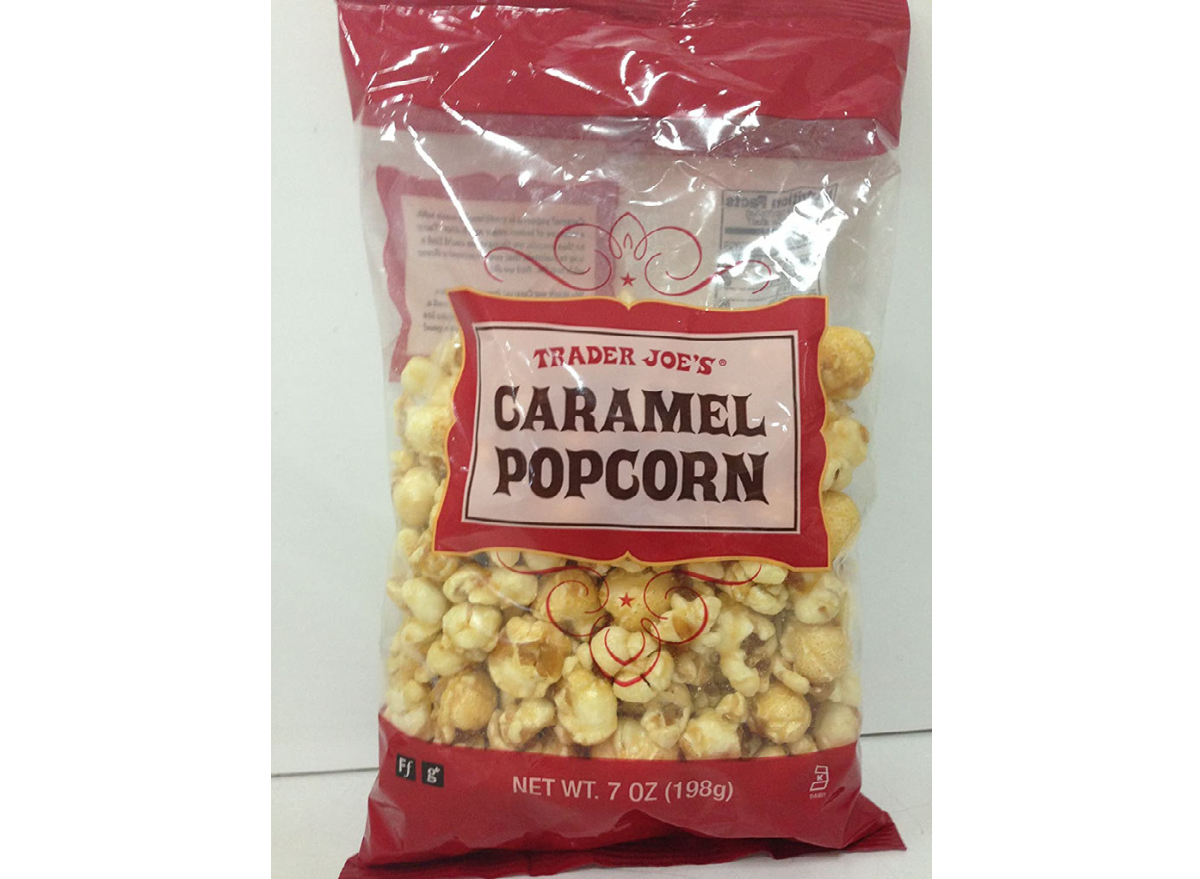 @traderjoestobediscontinued revealed in June that this sweet and crunchy snack was on its way out, calling the news "sad times."
Fun fact: This Caramel Popcorn was gluten-free and vegan. The ingredients included popcorn, brown rice syrup, cane sugar, sodium bicarbonate, soy lecithin, and sunflower oil. Thankfully, you can still score a bag on Amazon if you want to snag one last bite before it before it's gone forever.
Related: To get all of the latest Trader Joe's news delivered right to your email inbox every day, sign up for our newsletter!
Korean Roasted Barley Tea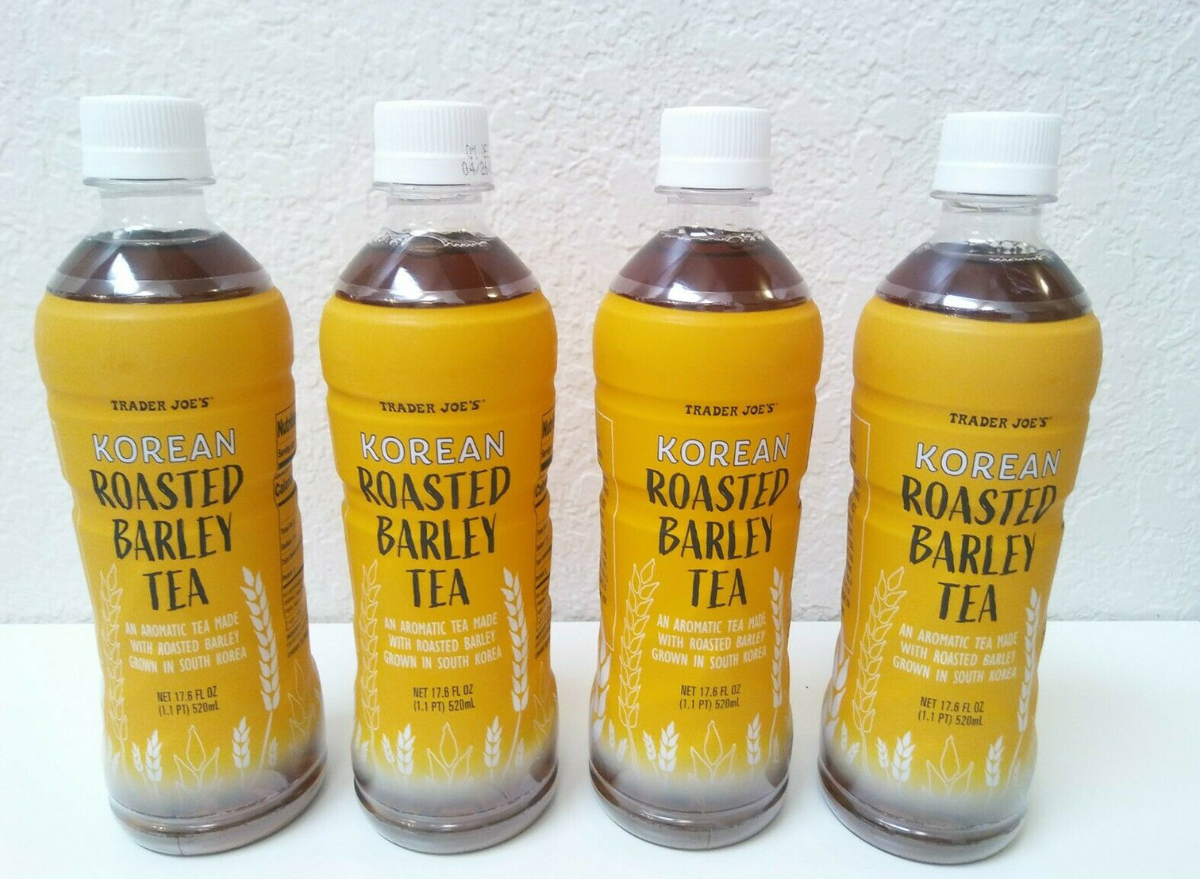 Fans of this TJ's beverage acknowledged that it was an acquired taste. Indeed, one commenter on @traderjoestobediscontinued's post said "it tastes like beer but not."
Now, it also finds itself on the chopping block. Like the Caramel Popcorn, it's being sold elsewhere on the internet—including on eBay for $14.00. Otherwise, one Reddit user suggests making your own because it's "much cheaper" and "super easy to do."
Jackfruit Crabless Cakes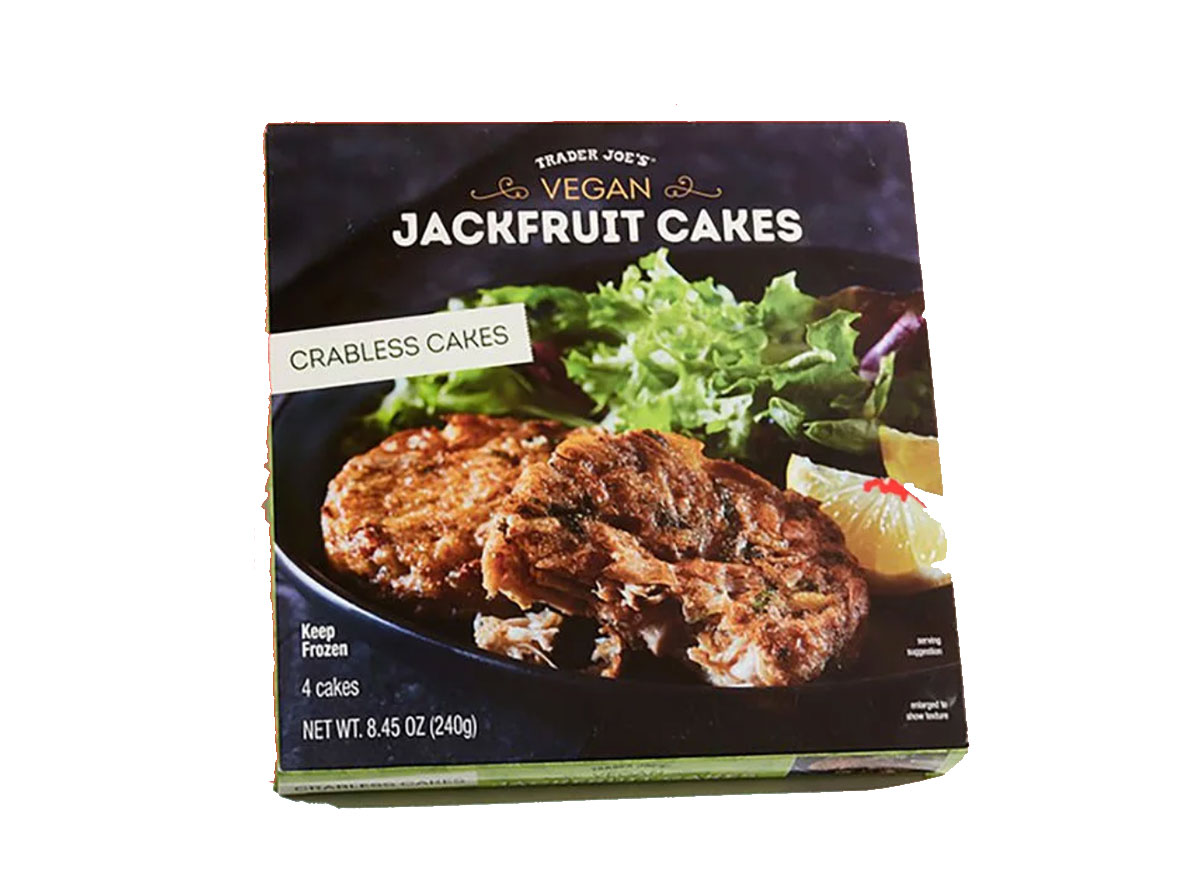 These vegan-friendly Jackfruit Crabless Cakes are also being discontinued, according to a shopper on Twitter. FYI: If you adhere to this diet, PETA has a handy guide of all of the vegan items that Trader Joe's offers.
Related: Popular Trader Joe's Foods That Help You Lose Weight, Say Dietitians
Blueberry Açaí Facial Scrub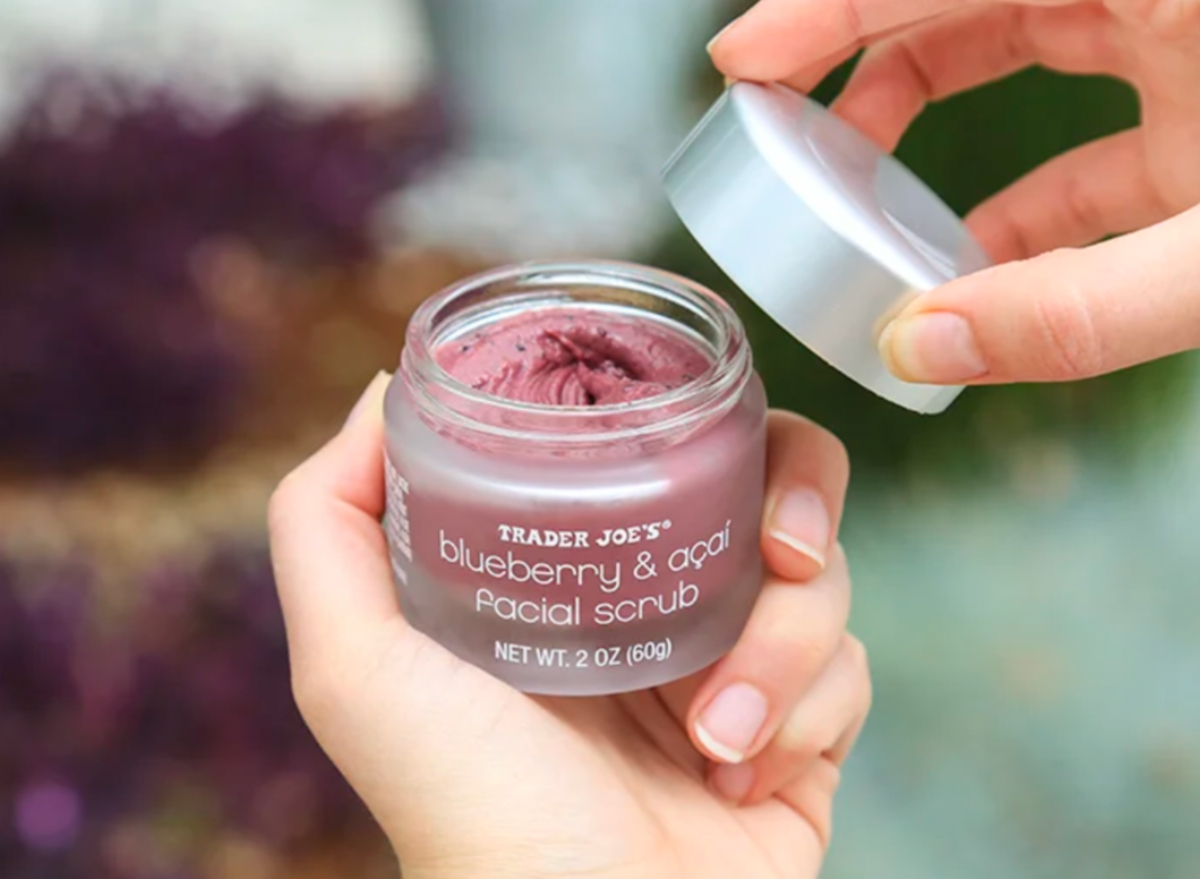 Though this facial scrub is leaving Trader Joe's shelves, some fans aren't too upset about the news. "This scrub would burn my skin," one commenter said on @traderjoestobediscontinued's post. "Idk if my skin is too sensitive or what but this was awful and hurt so bad," another person added.
However, other individuals in the comments had more positive feedback. "This is the first discontinued item I actually use (and like a lot)," one respondent declared. "I found out last week and purchased several of them. It worked very well on my sensitive skin. I'll miss this," someone else said.
Here's what TJ's says about the scrub on its own website:
"While this Scrub is exfoliating, save for a few stray blueberry seeds and its ever-so-slight graininess (it reminds of blueberry sorbet), it's not really its texture that does the exfoliating—it's the alpha-hydroxy acids, or AHAs. We also include colloidal oatmeal, shea butter, meadowfoam seed oil, and various plant extracts to soothe and pamper that beautiful mug of yours."
Legendary Nut & Berry Mix
"The Legendary Nut and Berry mix is about to just be a legend," @traderjoestobediscontinued said about this beloved item. It featured almonds, blueberries, cashews, cranberries, raisins, raspberries, and walnuts. If you miss it already, some bags are still available for purchase on Amazon.
Soy & Flaxseed Tortilla Chips
The list of discontinued items from spring included Organic Longboard Tortilla Chips. Now, the Soy & Flaxseed Tortilla Chips are also being axed, according to @traderjoestobediscontinued.6254a4d1642c605c54bf1cab17d50f1e
In the end, some shoppers in the comments were more than fine with saying goodbye. "Good. They taste like fish," one individual said. "Wish they would have discontinued these when I was a kid so my mom would have bought us normal freakin tortilla chips that don't taste like an ashtray," another person added.
After two types of tortilla chips have disappeared from store shelves, does that mean that a new one is coming soon?
For more Trader Joe's news, check out:
Amanda McDonald
Amanda has a master's degree in journalism from Northwestern University and a bachelor's degree in digital journalism from Loyola University Chicago.
Read more about Amanda