Popular Trader Joe's Foods That Help You Lose Weight, Say Dietitians
Stock up on these healthy items the next time you're at your local TJ's!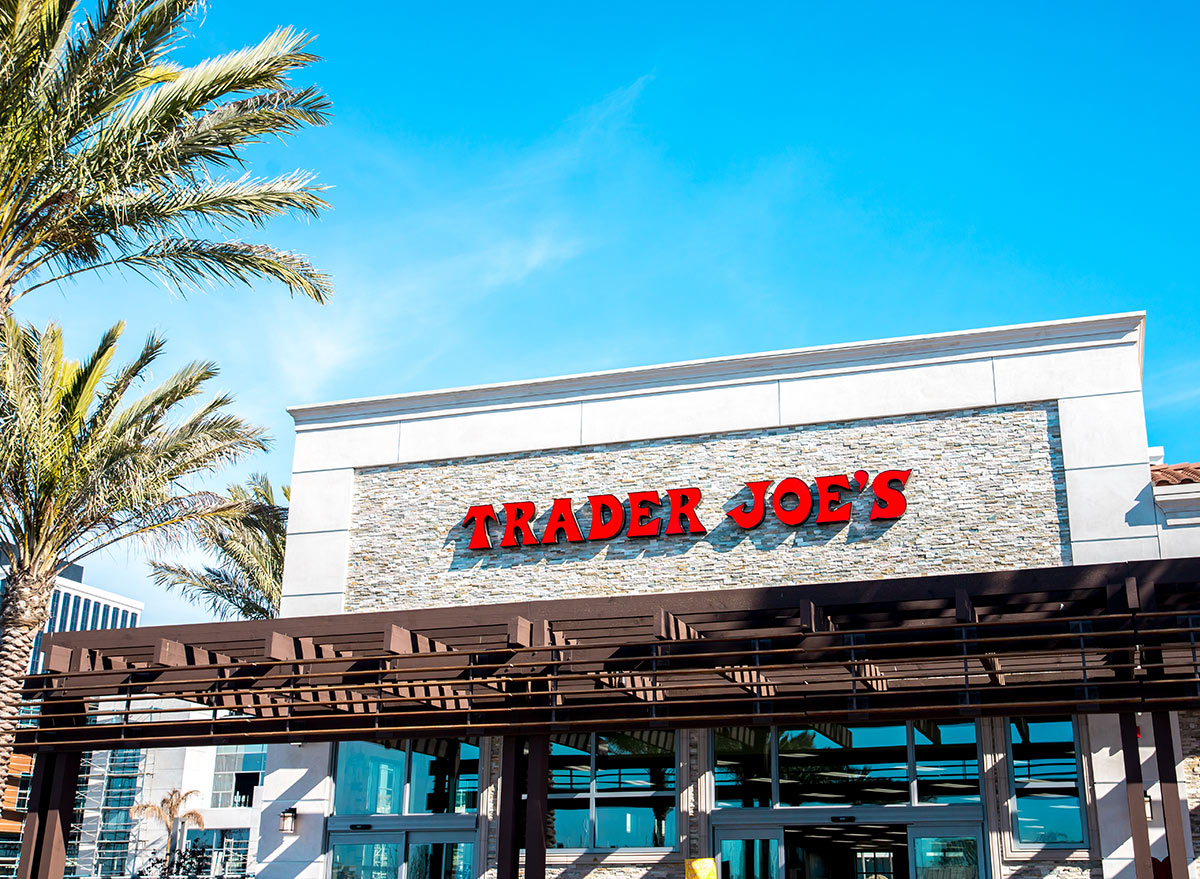 Going to Trader Joe's for the Haiiwain shirts and the friendly customer service isn't the only reason to frequent this popular grocery store. In fact, Trader Joe's has all kinds of foods on the shelves that can aid you in your weight loss efforts! If you're looking for healthy foods to eat that can help you slim down, stock up on these popular Trader Joe's foods to help you lose weight. Plus, they're recommended by registered dietitians who even buy these items themselves!
Here's what these dietitians love to buy at Trader Joe's, and for even more TJ's grocery tips, be sure to check out our list of The Best And Worst New Trader Joe's Items—Ranked By A Dietitian!
Fully Cooked Lightly Seasoned Boneless Chicken Breasts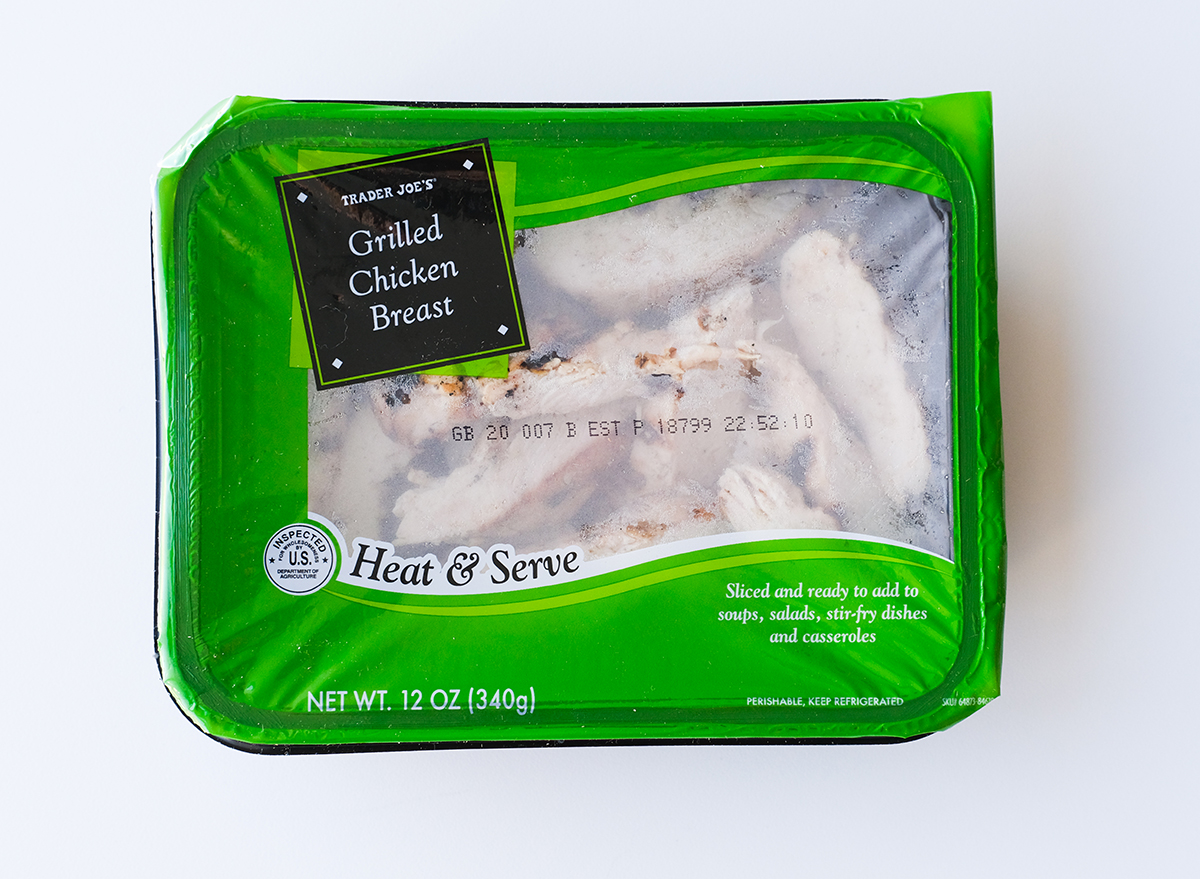 "Although Trader Joe's makes a lot of fun, new varieties of products, I love TJ's for their easy basics. There are so many inexpensive foods that can be used for a variety of dishes because meal prepping in advance can keep you on track for your weight loss goals," says Theresa Gentile, MS, RDN, CDN, owner of Full Plate Nutrition and New York City media rep, New York State Academy of Nutrition and Dietetics. "One of my favorite Trader Joe's foods to help you lose weight is their Fully Cooked Lightly Seasoned Boneless Chicken Breasts. They're already cooked, so you can eat them as is, or add them to salads, sandwiches, and even season to your liking."
Here are The 4 Best New Summer Trader Joe's Products, According to an RD.
Trader Joe's Almond Butter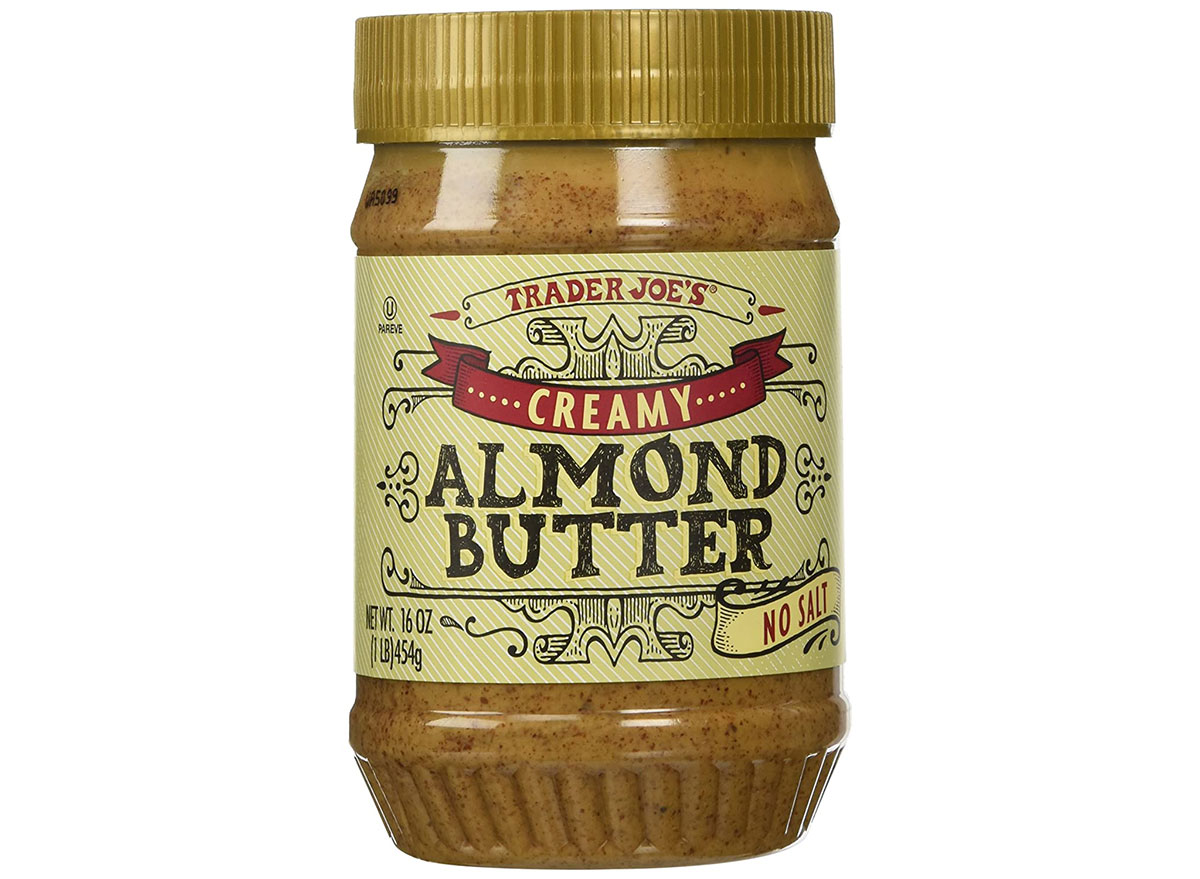 "The almond butter at Trader Joe's is a great food to include in a diet for weight loss, as it contains fiber, protein, and heart-healthy fat to help you stay full, along with plenty of vitamins and minerals," says Jinan Banna, PhD, RD. "While almond butter is high in calories, it is a healthy part of the diet in the right quantities."6254a4d1642c605c54bf1cab17d50f1e
Related: Peanut Butter vs Almond Butter: What is Healthier For You?
Corn, Pea, Bean & Quinoa Crisps
"Dip these crisps in guacamole, hummus, or salsa for a satisfying snack," says Maggie Michalczyk, RDN from Once Upon a Pumpkin. "Since these crisps are made from ingredients like peas, beans, and quinoa they contain plant-based protein. When trying to lose weight it's important to look for snacks that contain protein and fiber to help keep you fuller for longer."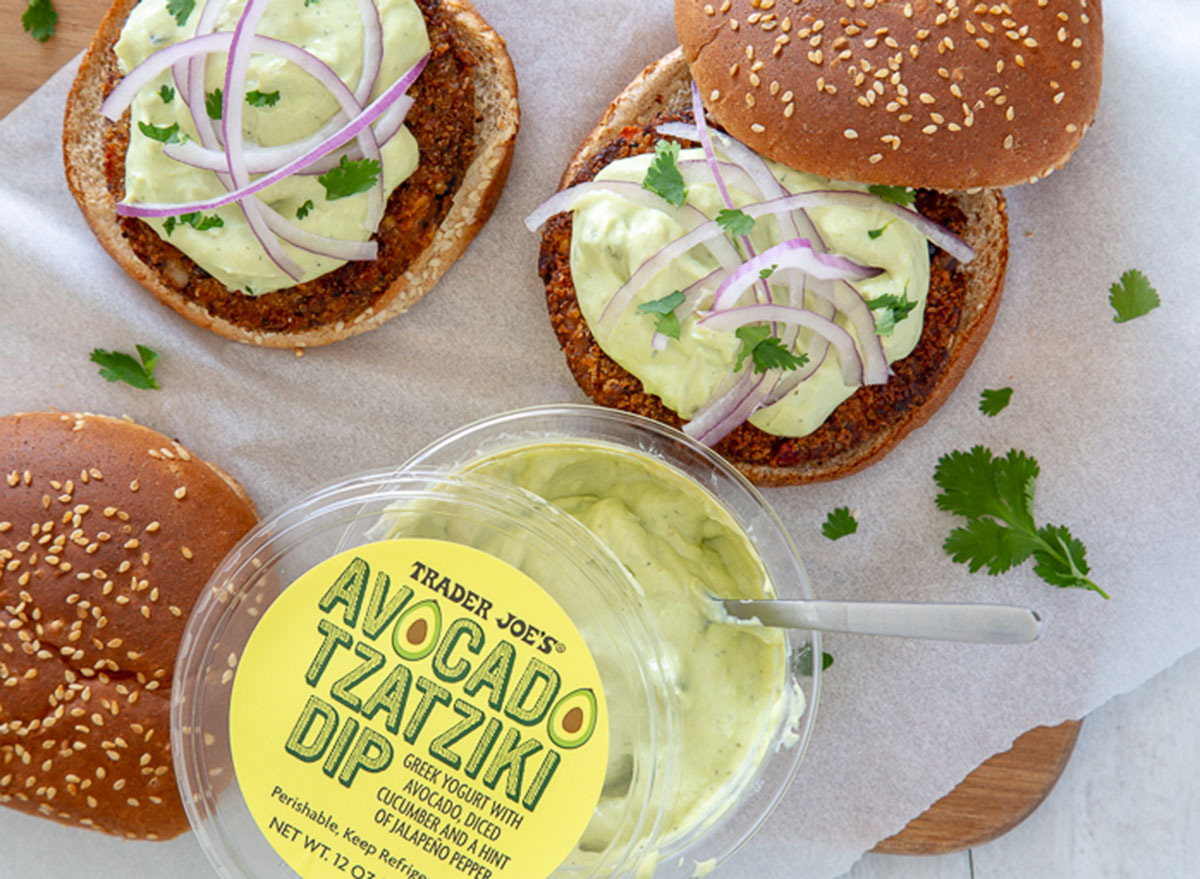 "Sub your mayonnaise and ranch recipes with this organic hummus or avocado tzatziki dip," says Michalczyk. "It contains fewer calories and fat for the same amount of dip or spread. For a filling snack, try these dips with the corn, pea, bean, & quinoa crisps to help stay full and satisfied."
Frozen Chicken Burrito Bowl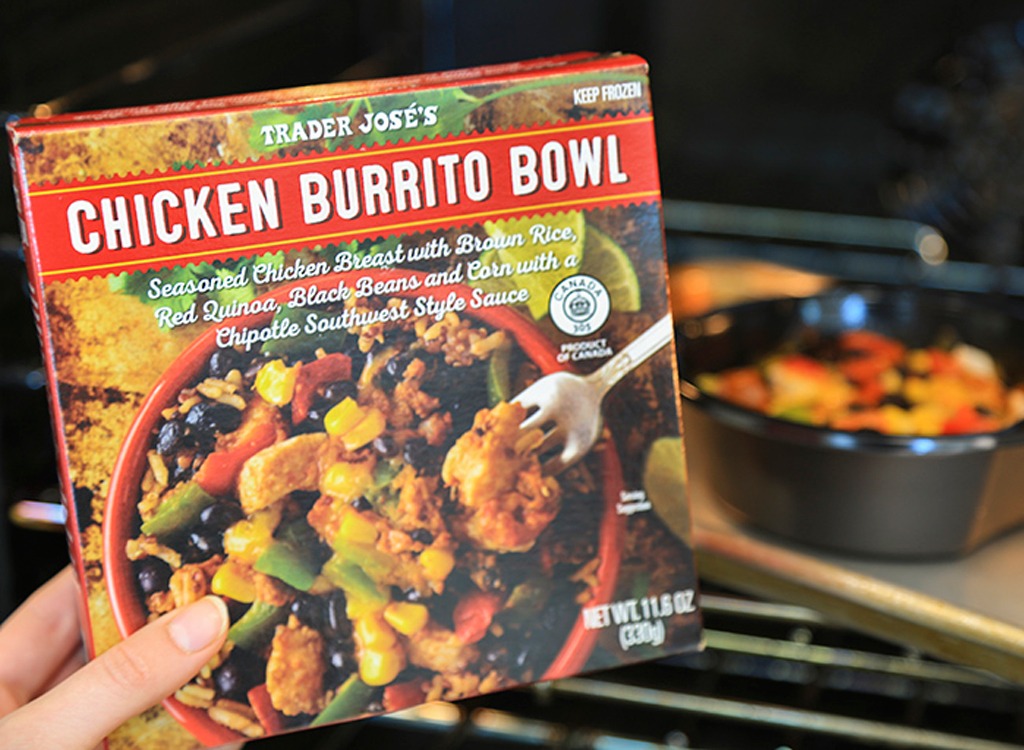 "This frozen meal has everything you need packed in the bowl from veggies like bell peppers, corn, and tomatoes to protein from black beans and chicken, plus whole grams," says Michalczyk. "With 22 grams of protein per bowl, this meal is well rounded and will help keep you full and satisfied to hopefully prevent mindless snacking later that can add up in calories."
For more frozen meal ideas, check out our list of the 25 Best Frozen Dinners for Healthier Weeknights.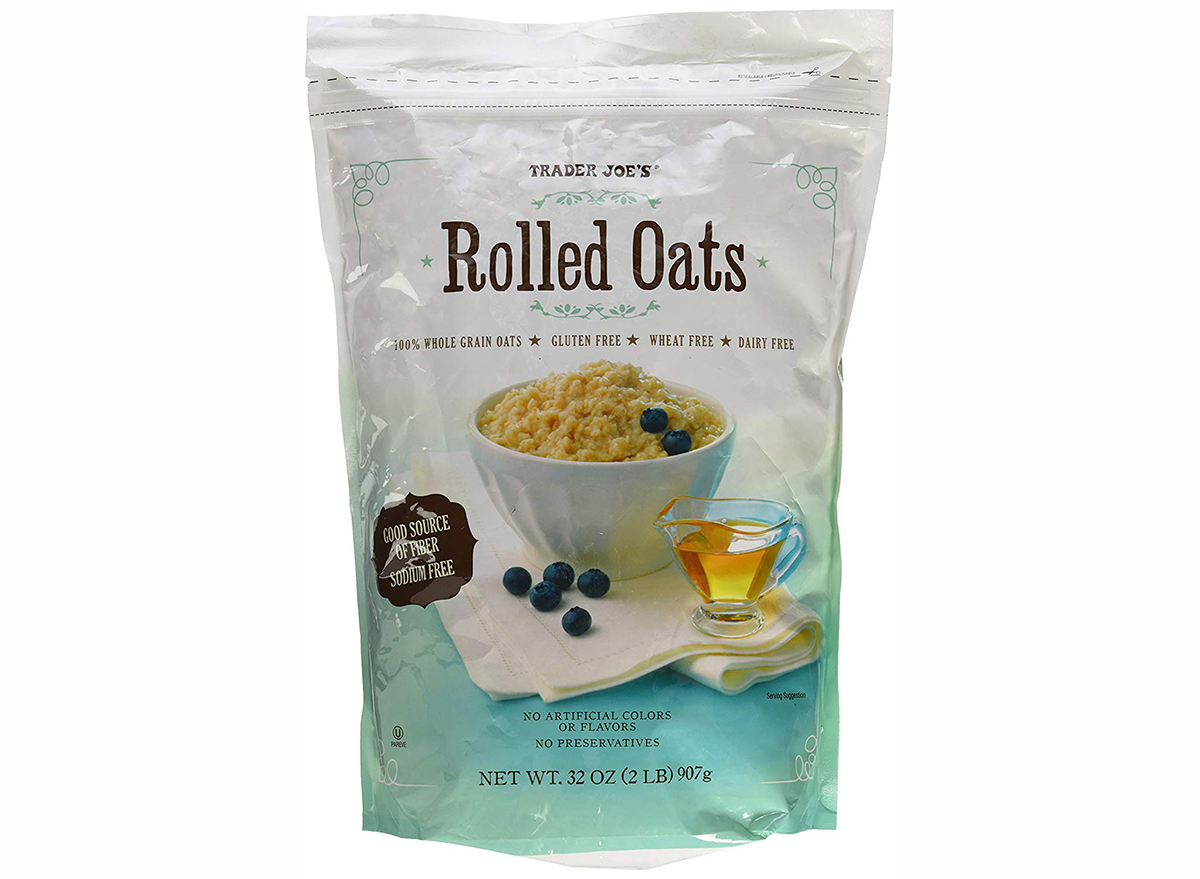 "These are a great way to start your day. You can cook them and enjoy oatmeal for breakfast or you can make overnight oats," says Lisa Young, PhD, RDN, author of Finally Full, Finally Slim. "Oats are high in fiber, in particular soluble fiber, and helps you to feel full. Top with crushed nuts for an added boost of healthy fats."
You can make all kinds of varieties with our list of 51 Healthy Overnight Oats Recipes for Weight Loss!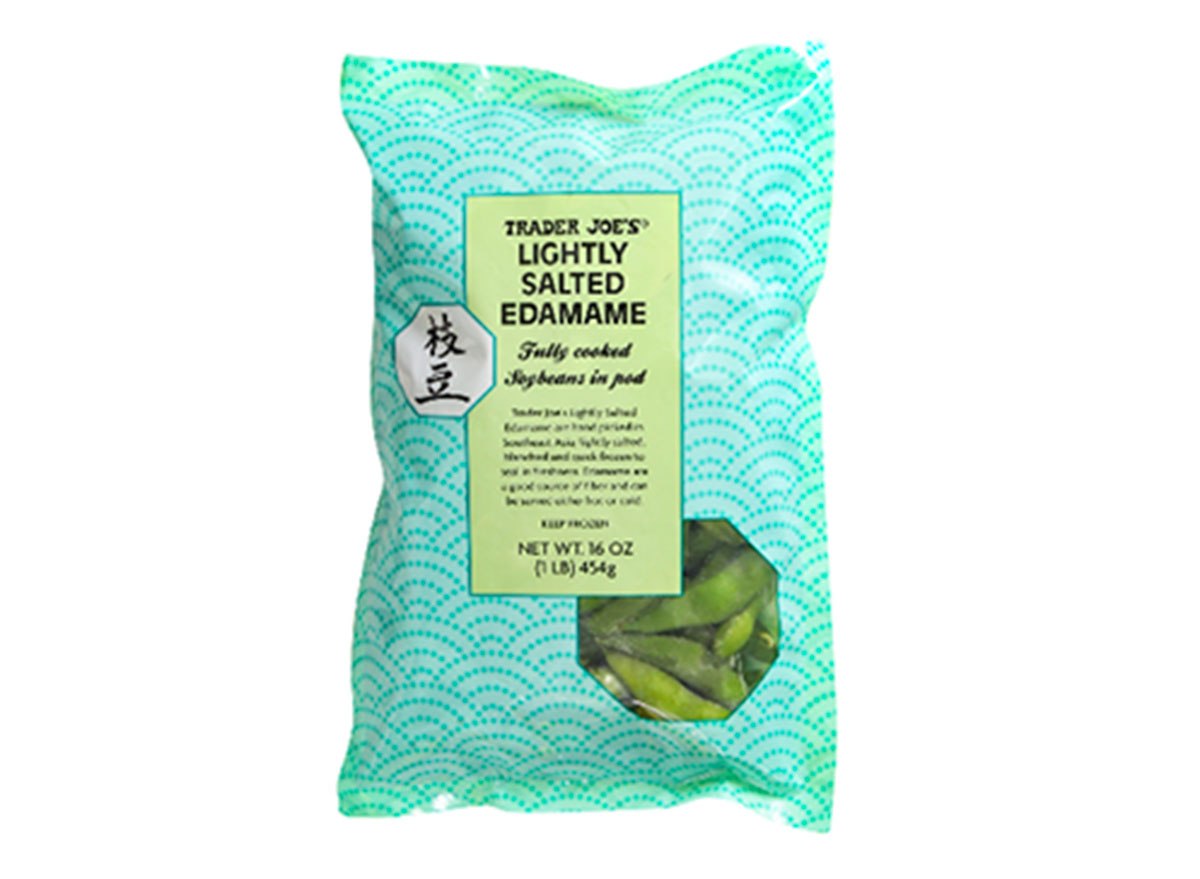 "These are a tasty and convenient source of protein," says Young. "They also contain fiber. The combo of fiber and protein makes it a great weight-loss-friendly food. They can be added to salads, stir-fries, or enjoyed as a snack."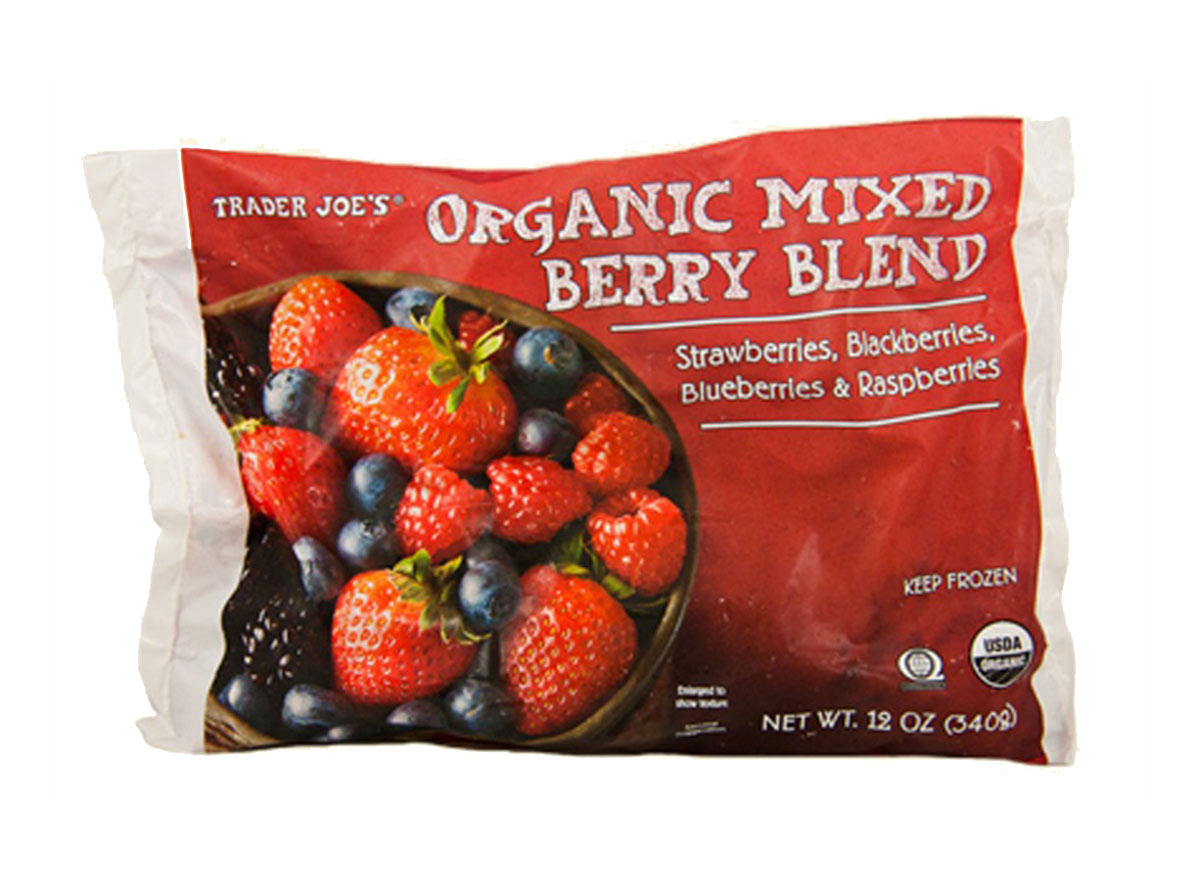 "These are yummy! They make it so easy to add fruit to your day," says Young. "These berries are perfect for smoothies. If you are not sure if you want blueberries or strawberries, you get to have them both! The Frozen Pitted Cherries are also yummy and a perfect smoothie addition or snack. They are super hydrating and low in calories. A great way to boost your nutrient intake and your health, and they are a perfect weight-loss friendly food."
"Perfect for a meal or snack, this soup is delicious and weight loss friendly," says Young. "It's got the perfect combination of protein, fiber, and good taste. It is also super filling."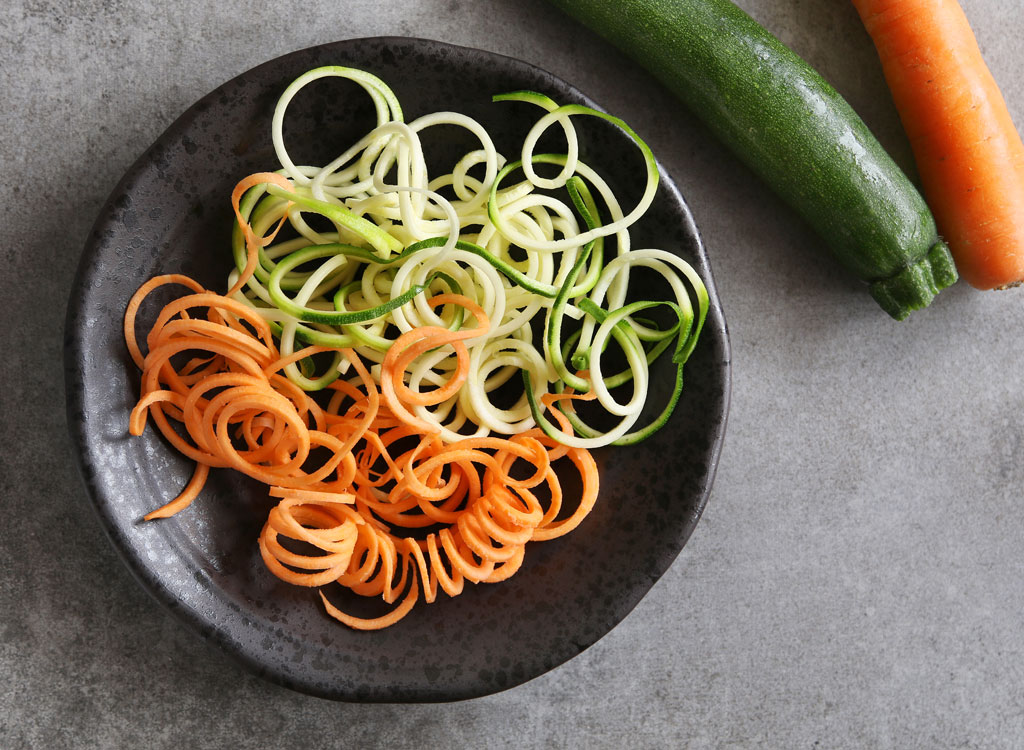 "Two great options from Trader Joe's are their spiralized carrots and zucchini," says Ricci-Lee Hotz, MS, RDN at A Taste of Health, LLC and Expert at Testing.com. "These products are great for weight loss because they are a good, higher fiber, starchy vegetable/carbohydrate choice that you can consume a larger portion (about 1 cup per serving) to help you feel more full. In addition, these items are pre-spiralized, which allows for ease of preparation as well!"
Trader Joe's "Teeny Tiny Avocados"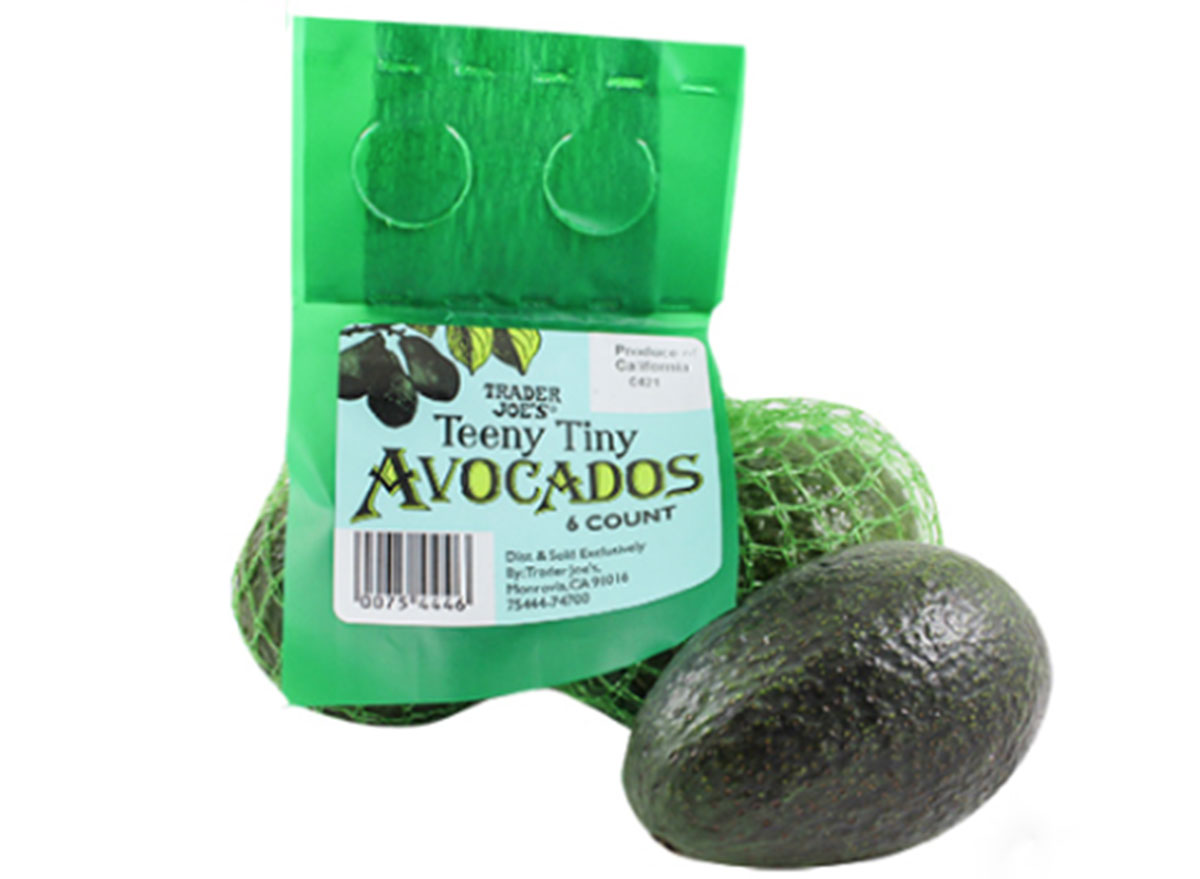 "These bags of avocados are much smaller than your typical avocado, measuring around 3 inches tall.," says Mackenzie Burgess, RDN, and recipe developer at Cheerful Choices. "This smaller size is a plus because you'll save on calories and potentially wasted avocado halves. One tiny avocado contains around 160 calories–about half the amount of a regular one. This may be a helpful way to enjoy this creamy fruit while keeping the portions in check. Avocados are also packed with fiber, which slows down our digestion and allows us to feel fuller longer. This safety effect can help prevent overeating and may aid in weight loss."
Once you buy them, Here's How to Tell If an Avocado Is Perfectly Ripe.
Peanut Butter with Flax & Chia Seeds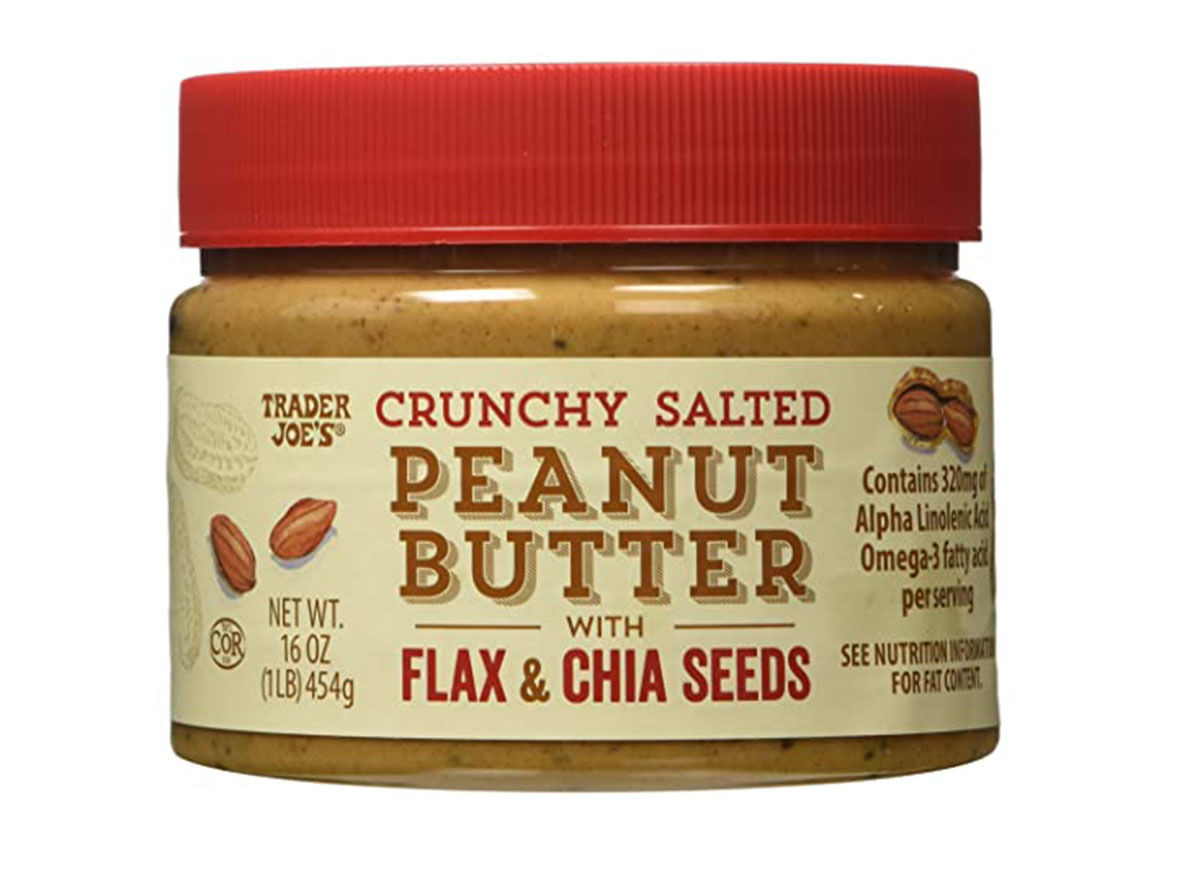 "It's high in protein, making it filling and nutritious," says Megan Byrd, RD from The Oregon Dietitian. "The chia seeds and flaxseeds add a lot of fiber, which help to keep you full, less bloated, and result in a flatter tummy! This product is also really low carb, so it won't give you a huge sugar spike like some peanut butter can do! Overall, Trader Joe's Peanut Butter with Flax & Chia Seeds is definitely worth a try if you're trying to lose weight."
Mexican Style Riced Cauliflower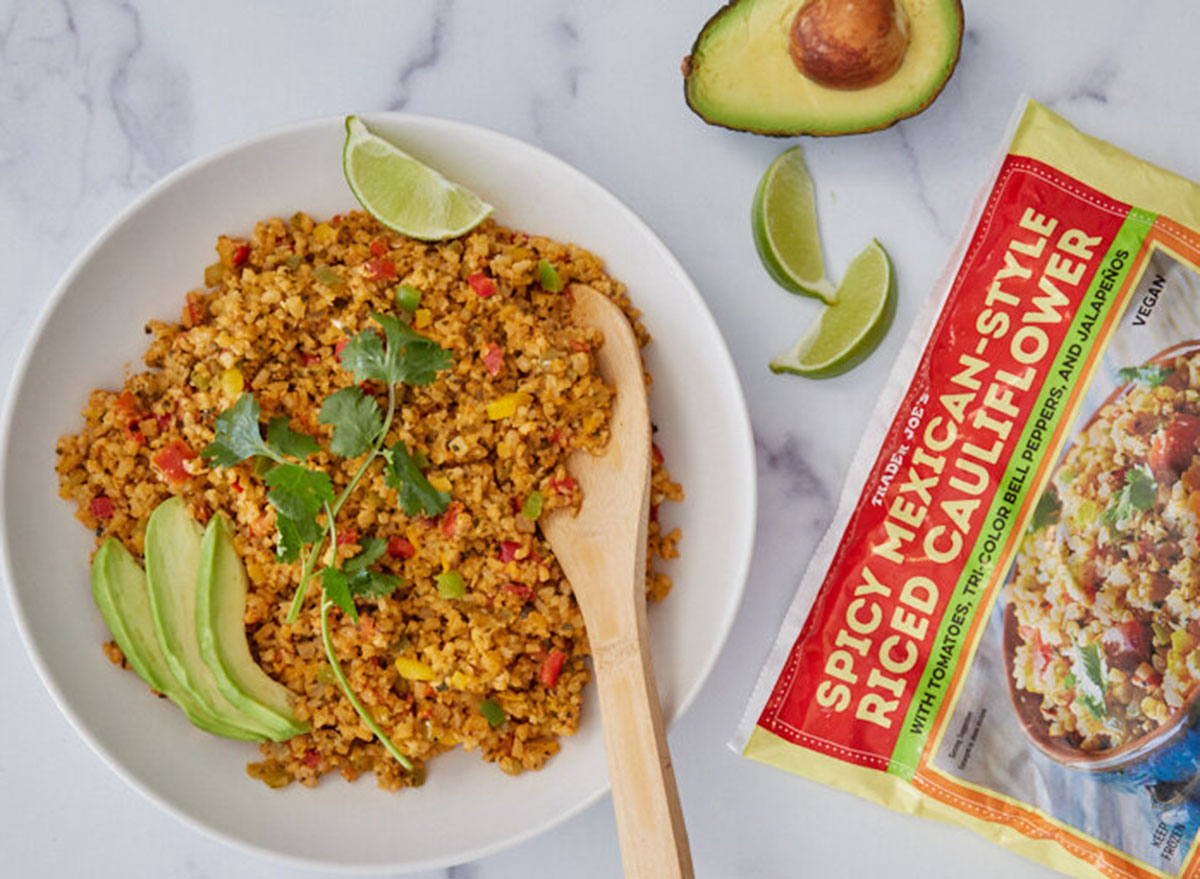 "Riced cauliflower is one frozen food item I'd recommend time and time again," says Trista Best, MPH, RD, LD from Balance One Supplements. "Trader Joe's Mexican Style Rice Cauliflower makes it easy to integrate a delicious rice replacement into your diet."
"Frozen cauliflower rice is likely the most versatile and convenient of all cauliflower forms," says Best. "It cooks within minutes and provides nearly as much of the nutrient content of its fresh variety. The major benefit of cauliflower rice is it's high fiber and low-calorie nature. This allows you to add beneficial fiber into your diet without a surge of calories. Each of these attributes makes Trader Joe's Riced Cauliflower a great addition to a diet focused on weight loss."
Here's What Happens to Your Body When You Eat Cauliflower.
Organic Turkey Breast Slices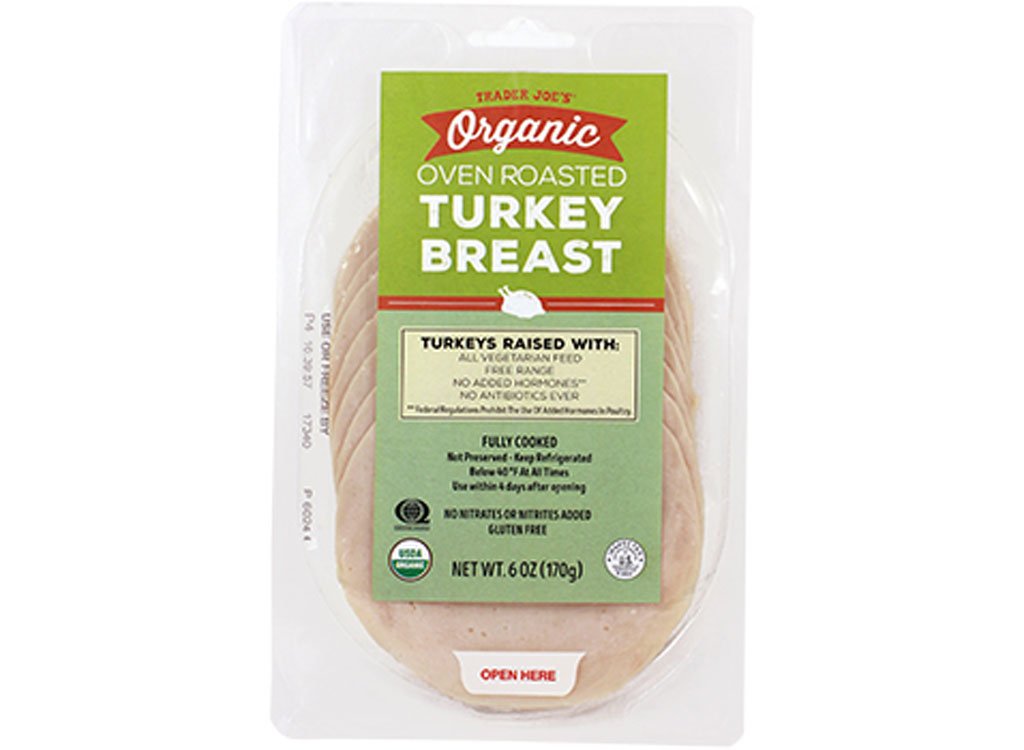 "Deli meats are often labeled as unhealthy, but these turkey slices only have 3 ingredients are my go-to for lunch turkey wraps," says Rachel Paul, PhD, RD from CollegeNutritionist.com.
"Great as a snack, high in protein, and filling," says Paul. "Also it's non-perishable so you can keep it with you."
"It's important to make healthy eating easy! I love these rosemary steak tips stir fried with a bag of TJs pre-shaved Brussels," says Paul.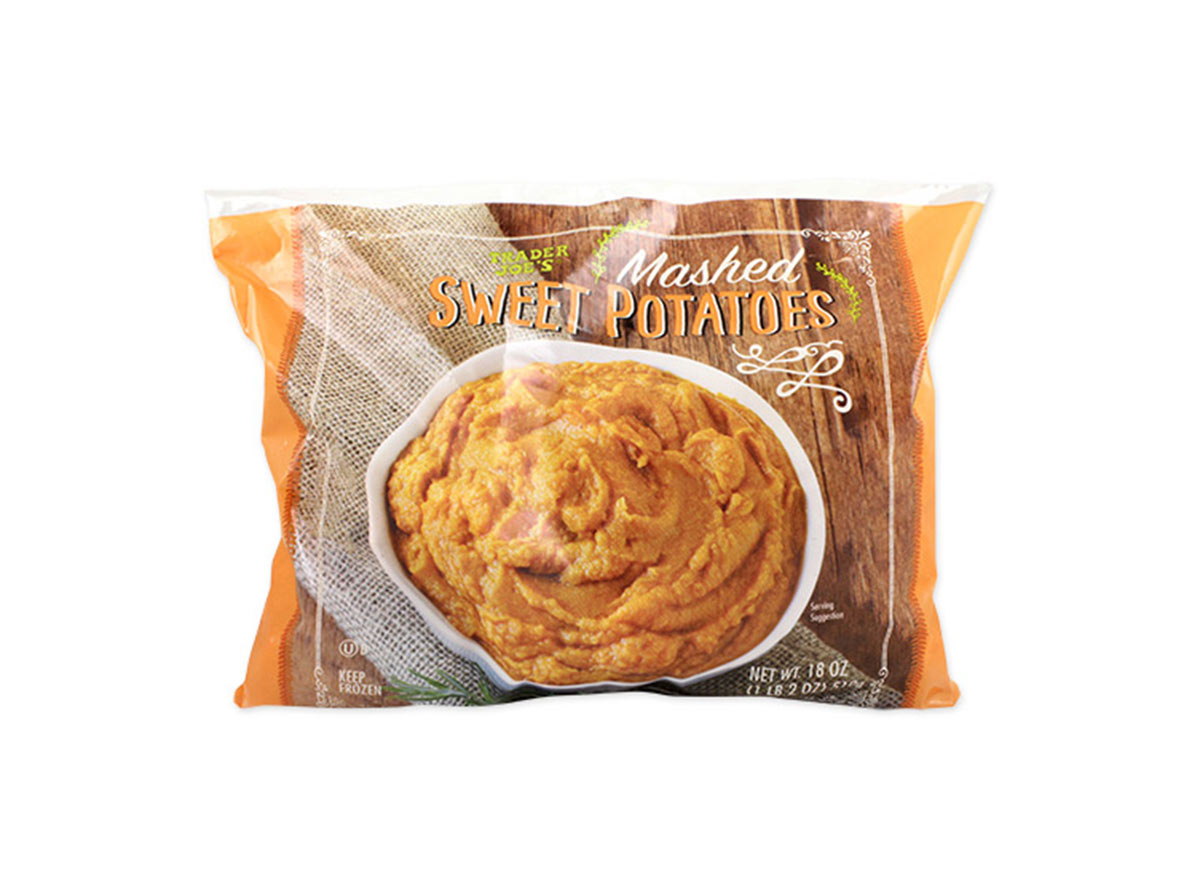 "You can buy whole, uncooked sweet potatoes from Trader Joe's and bake a large set on Sunday to enjoy during the week," says Shannon Henry, RD from EZCare Clinic. "You can eat roasted potatoes with broccoli, as these frozen potatoes are ready in just a few minutes. One (10 pieces) are 110 calories and provide four grams of fiber and two grams of protein."
"You can add Trader Joe's shredded carrots to salads or quinoa while cooking, but one of our favorite ways to use these chopped carrots is to add a cup to our wrapped oats while they cook for the carrot-cake oatmeal," says Henry.
Get even more healthy tips straight to your inbox by signing up for our newsletter! After, read these next: