One Major Effect of Eating Pumpkin, Says Dietitian
It's the perfect superfood for the fall—or any season, really.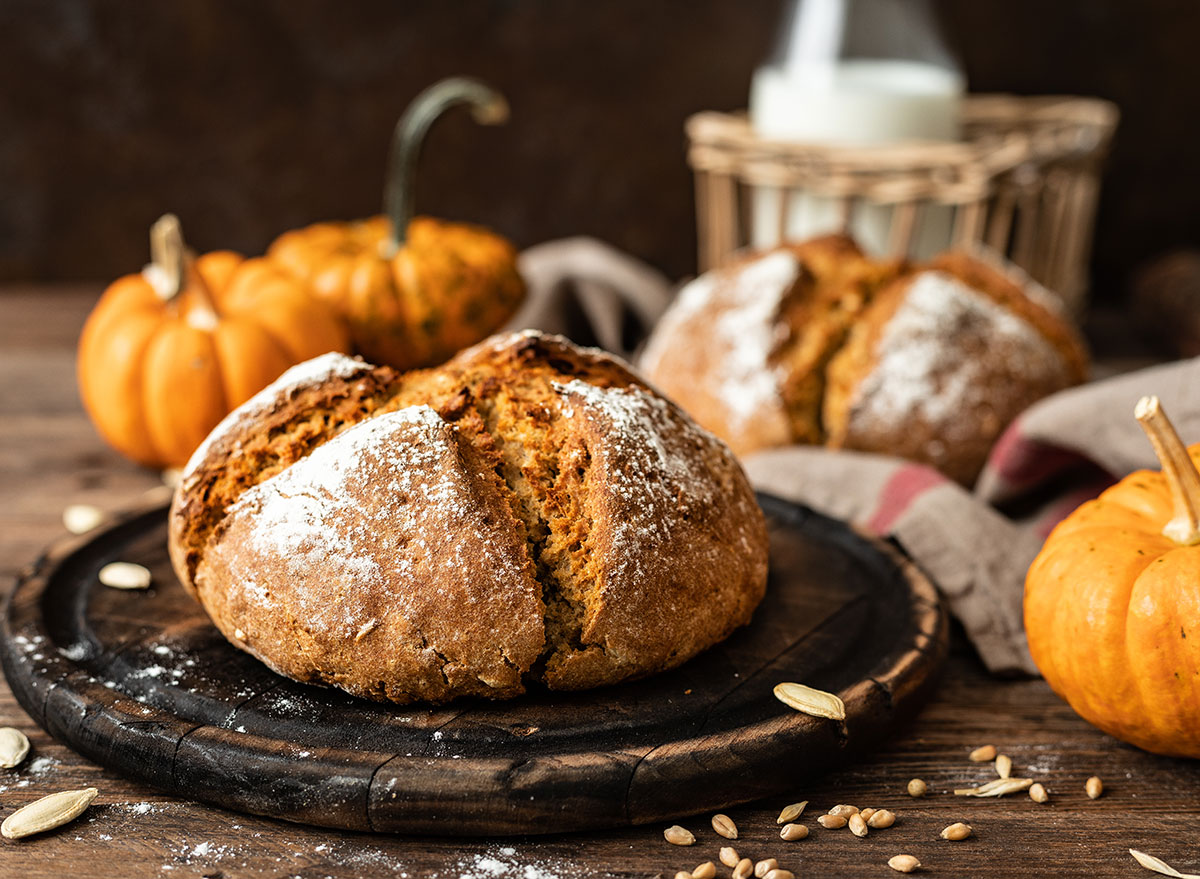 It truly is a shame that pumpkin is so limited to the fall season. Sure, it's a popular food used in all kinds of ways in the fall (bread, lattes, cookies, oh my!) But when you actually dive into all of the health benefits that eating pumpkin has to offer, it seems cruel to only enjoy this healthy superfood in just a few short months of the year. Especially when you learn about how eating pumpkin can boost your immunity! Seems like a good enough reason to eat it all year round, right?
"Pumpkin is packed with a plant pigment known as beta-carotene thanks to its beautiful orange hue and beta-carotene gets converted into vitamin A in the body," says Maggie Michalczyk, RDN, founder of OnceUponAPumpkinRD.com, and recent author of The Great Big Pumpkin Cookbook. "Vitamin A is crucial for ensuring that your immune system is functioning properly and that your white blood cells (the ones that help ward off pathogens) are being produced and functioning at their best. Vitamin A is also beneficial for our eyesight and may reduce the risk of some cancers."
According to the Journal of Clinical Medicine, because of vitamin A's critical role in enhancing immune function, this vitamin is also a powerful antioxidant that can reduce inflammation in the body—similar to these Popular Foods That Reduce Inflammation, Says Dietitian.
Michalczyk says it doesn't take much pumpkin to reap all of the benefits: one cup of pumpkin has almost 250% of your daily recommended intake of vitamin A for the day.
"[It's] definitely a great reason to embrace the fall season and add pumpkin puree to different recipes both sweet and savory," says Michalczyk."One of the coolest things about pumpkin in my opinion is that it's so versatile, helping you add more nutrition to your diet in a variety of ways from baked goods to savory items like pasta sauce, soups, and more."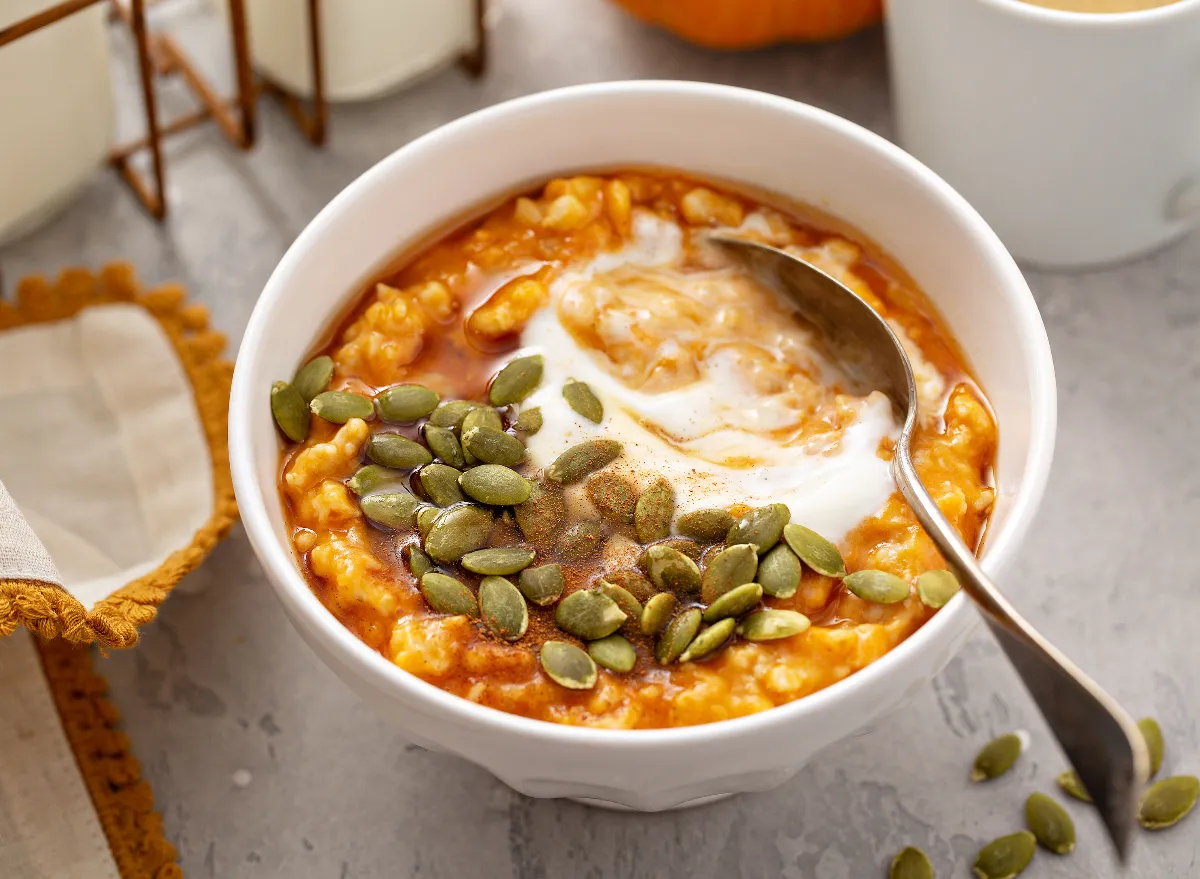 While Michalczyk does point out the convenience of cooking with a can of pumpkin puree, she also says you can buy a pumpkin and roast it yourself when this popular gourd is in season.6254a4d1642c605c54bf1cab17d50f1e
"You can purchase pie or sugar pumpkins at your grocery store (these are about 2 to 4 pounds) and roast them to add things like soups and salads to get more vitamin A," she says. "Both canned pumpkin and freshly roasted pumpkins are great sources of vitamin A, and also contain vitamin C, E, fiber, and potassium."
So why restrict this superfood to the fall season when you could reap these incredible health benefits of eating pumpkin all year round? Enjoy some of Michalczyk's favorite pumpkin recipes like Pumpkin Spice Latte Bread, Pumpkin Cream Cold Brew, Pumpkin No-Bake cookies, Frozen Pumpkin Smoothies, and Healthy Pumpkin Muffins with Spiced Maple Glaze.
You can even keep it savory with these Pumpkin Pad Thai Bowls, our Pumpkin Chili, or these Pumpkin Marinara Flatbreads. Or dive into our list of 33 Delicious Pumpkin Recipes this fall!