One Major Effect of Eating Walnuts, New Study Says
Here's how the nut may benefit your heart health.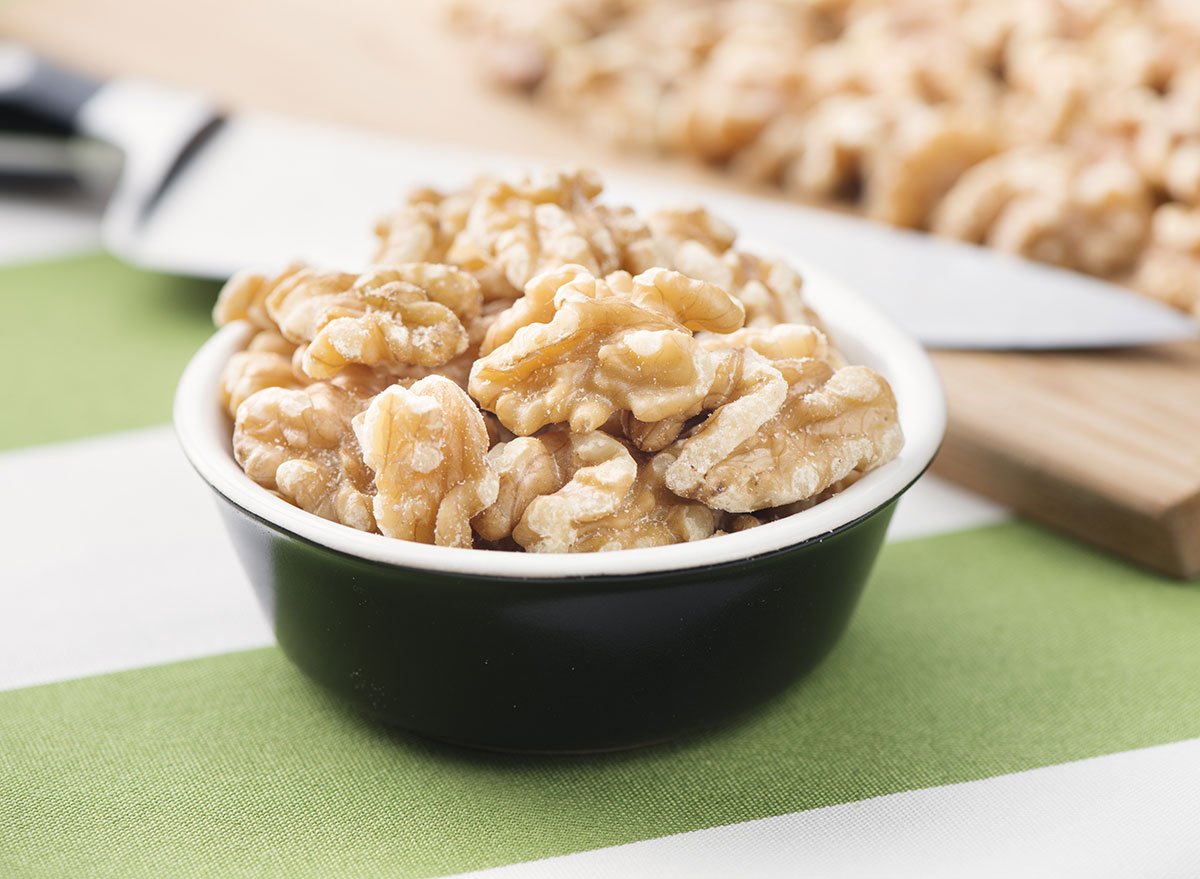 Nuts are an excellent snack food to reach for when you're looking for something that will keep you satisfied for a while, as they're full of healthy fats and protein. Not to mention, there are so many kinds to pick and choose from (or combine!) that you can easily take with you on the go.
Though new research puts the spotlight on walnuts, suggesting these omega 3-packed nuts are not to be missed in your sandwich bag full of trail mix. The study, which was published in the American Heart Association's flagship journal, Circulation, revealed that walnuts may lower your LDL, or bad, cholesterol levels, which could lower your risk of heart disease.
Researchers looked at what happened when hundreds of healthy adults ages 63-79 (68% identified as female) were asked to eat half a cup of walnuts every day for two years. They then compared those outcomes to those who didn't eat walnuts. At the conclusion of the study, they identified that daily walnut eaters had a modest reduction in low-density lipoprotein (or LDL) cholesterol.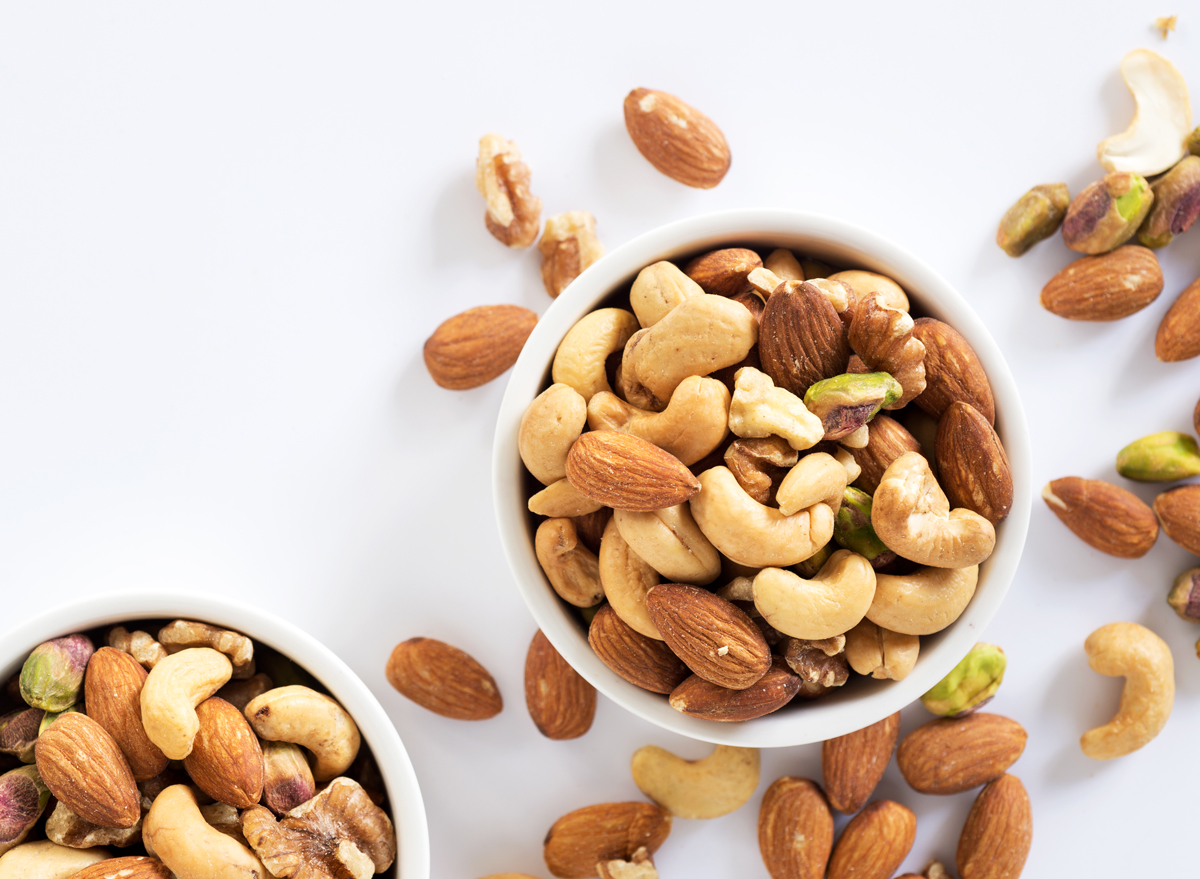 Specifically, the walnut eaters' total number of LDL particles was 4.3% lower than that of the non-walnut eaters. These benefits were more pronounced in men than it was for women, with male participants experiencing a 7.9% reduction in LDL levels while women only saw a 2.6% decrease.6254a4d1642c605c54bf1cab17d50f1e
"This is a good study to help demonstrate and reiterate the benefits of incorporating good fats into your diet on your heart health, like those found in walnuts," Mia Syn, MS, RD tells Eat This, Not That! "However, it is important to note that no one food has the ability to make or break your overall health."
It's also worth noting that four of the study's researchers have benefitted from California Walnut Commission (CWC) funds, and three were on CWC advisory groups, so keep that in mind before you deem walnuts as the ultimate heart health booster.
"While we do need to recognize that the study was industry-funded, and also that it's tough to draw causation…the fact remains that we do believe that nuts are an extremely healthful food," Abby Langer, RD tells Eat This, Not That! "Aside from the good fats they contain, walnuts also contain fiber, as well as vitamin E, magnesium, and protein. They can add major satisfaction to meals and snacks, because of their delicious taste and crunch!"
For more be sure to read One Major Effect of Eating Pecans, New Study Says. Then, don't forget to sign up for our newsletter!
Clara Olshansky
Clara Olshansky (they/she) is a Brooklyn-based writer and comic whose web content has appeared in Food & Wine, Harper's Magazine, Men's Health, and Reductress.
Read more about Clara