These 6 Pizza Chains Are Opening Hundreds of Locations This Year
Don't worry, if you're craving pizza, you'll be able to find a chain to suit your needs.
If you're craving pizza, chances are there is a pizza chain nearby to satisfy your taste buds and may are rapidly expanding. This Italian import has evolved over the last century to become one of the most beloved meals for most, and while a Meat Lover's pizza from Domino's is a far cry from its Naples-style ancestor (so much so that you can't even find the brand in Italy anymore), one thing remains clear: people love pizza.
Luckily for pizza fans around the world, this love is being returned a hundred-fold. 2023 is set to see a massive expansion of pizza restaurants, including old classics like Pizza Hut, and new favorites like Marco's Pizza.
If you can't decide on which chain to order from, we've rounded up some of the top contenders that will be bringing more slices to a location near you. Here are some of the biggest pizza expansion plans around the globe this year.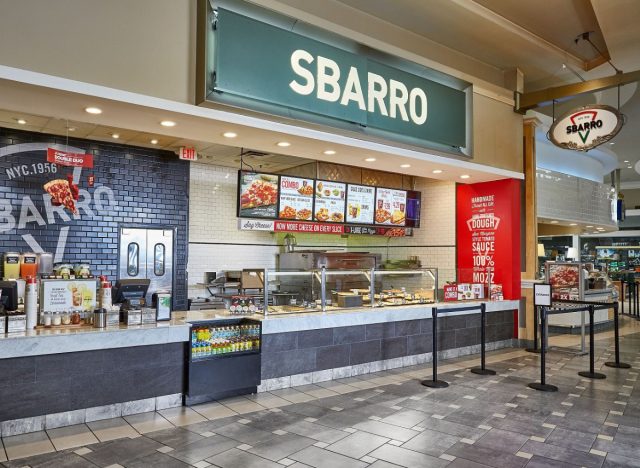 If you're longing for a slice of nostalgia, get ready, because Sbarro, your favorite shopping mall pizza, is about to expand. The pizza chain is taking a new direction with where you'll be able to grab 'n go their quintessential offerings: travel plazas and gas stations are its main target right now.
"Sbarro is not new to convenience— we've been serving handmade XL NY slices to customers on-the-go since 1956," Sbarro CEO David Karam stated in a press release. So save room in your road trip for a slice, as the brand plans on opening over 100 new franchises this year.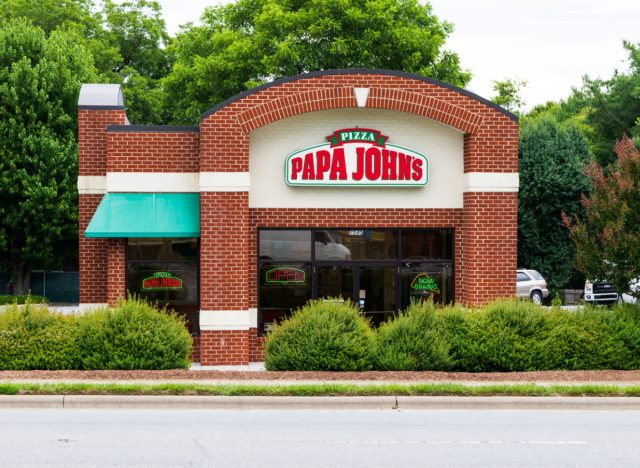 Save room for those pepperoncini, because Papa John's is building up its quick-service pizza empire the brand is projecting to open thousands of new locations by 2025, meaning there will certainly be a burst of shops in 2023.
Despite reports of declined sales, the pizza delivery company saw a 1.9% same-store sales growth in North America alone. As a result, it hopes to dedicate about 25-35% of its new locations to the U.S., with a larger focus on aggressively building up its international market.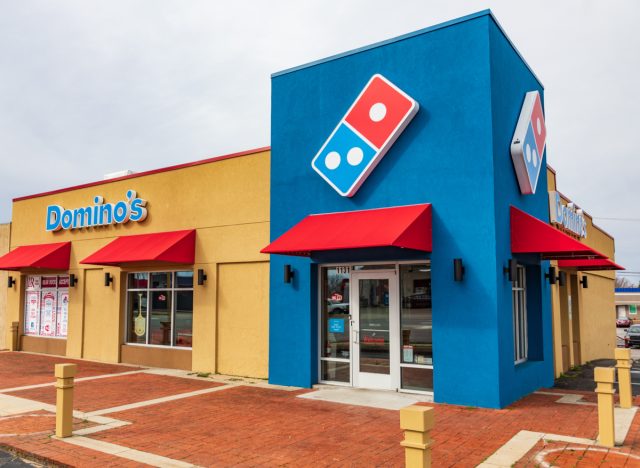 Despite price hikes and customer woes, Domino's is on track to expand its franchises in 2023. "Demand is very strong from our franchisees," Sandeep Reddy, Domino's CFO, told investors back in October 2022. "That's why we're really very convinced that we're on our way to that 8,000-plus mark."
The plan is to build new locations from the ground up, which may aid in increased sales, as existing locations saw major revenue drops in 2022. Still, the classic pizza chain continues to entice customers with creative deals and new menu items like Loaded Tater Tots.
If you aren't familiar with this pizza chain yet, you soon will be. Known for using fresh dough and sauce made daily, the pizza brand with a cult following is one of the fastest-growing pizza restaurants. 2023 is set to be the year of rapid expansion: Marco's Pizza plans to add as many as 500 units this year and could bring its franchise total up to 1,500 locations. You can currently find the carry-out and delivery pizza brand operating across 33 states in America.6254a4d1642c605c54bf1cab17d50f1e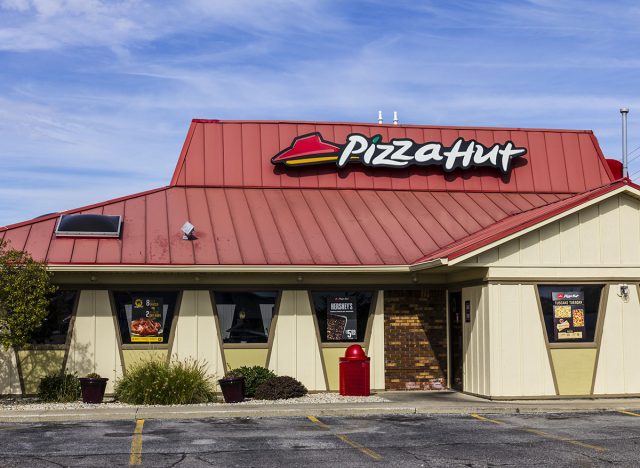 If you're craving a personal pan pizza, there's a high chance a new Pizza Hut will find its way to a location near you. Yum! Brands, considered a leader in the quick-service restaurant industry, announced at the end of December 2022 that it had plans to increase its restaurant portfolio by an additional 100,000 restaurants worldwide. Pizza Hut is included in this, along with fan favorites like KFC and Taco Bell. Specific numbers for how many Huts will hit the USA this year haven't been released, but Yum! Brands CEOs are optimistic about the pizza company's first planned expansion since 2014.
"Sixty-five percent of our U.S. restaurants are in the hands of franchisee owners that have joined us since 2015," Aaron Powell, Pizza Hut's CEO, told investors. "Ninety percent of our gross builds are with those new franchisees. We have brought into the system some well capitalized, very capable, very committed franchisees."
"We're not done building stores in the U.S.," Gibbs added.
The world is about to get a whole lot more "Pizza Pizza." The carry-out and delivery restaurant already has 4,000 locations in the U.S., and is using 2023 as a year to build its pizza empire even further. A large focus is on reaching international markets, but the brand is definitely eyeing new opportunities from Boston to Washington, D.C., the Pacific Northwest, Denver, and areas of Florida and North Carolina.
Inflation did increase their original $5 deal to $5.55 for their pepperoni pizza, but the company made up for the price by including 33% more pepperoni at least.
Katka Lapelosova
Kat is a born and raised New Yorker exploring the world as she writes, eats, and everything in between.
Read more about Katka