3 Big Changes You'll See at Popeyes Soon
From menu innovation to modernized stores, Popeyes fans can expect major changes in the coming years.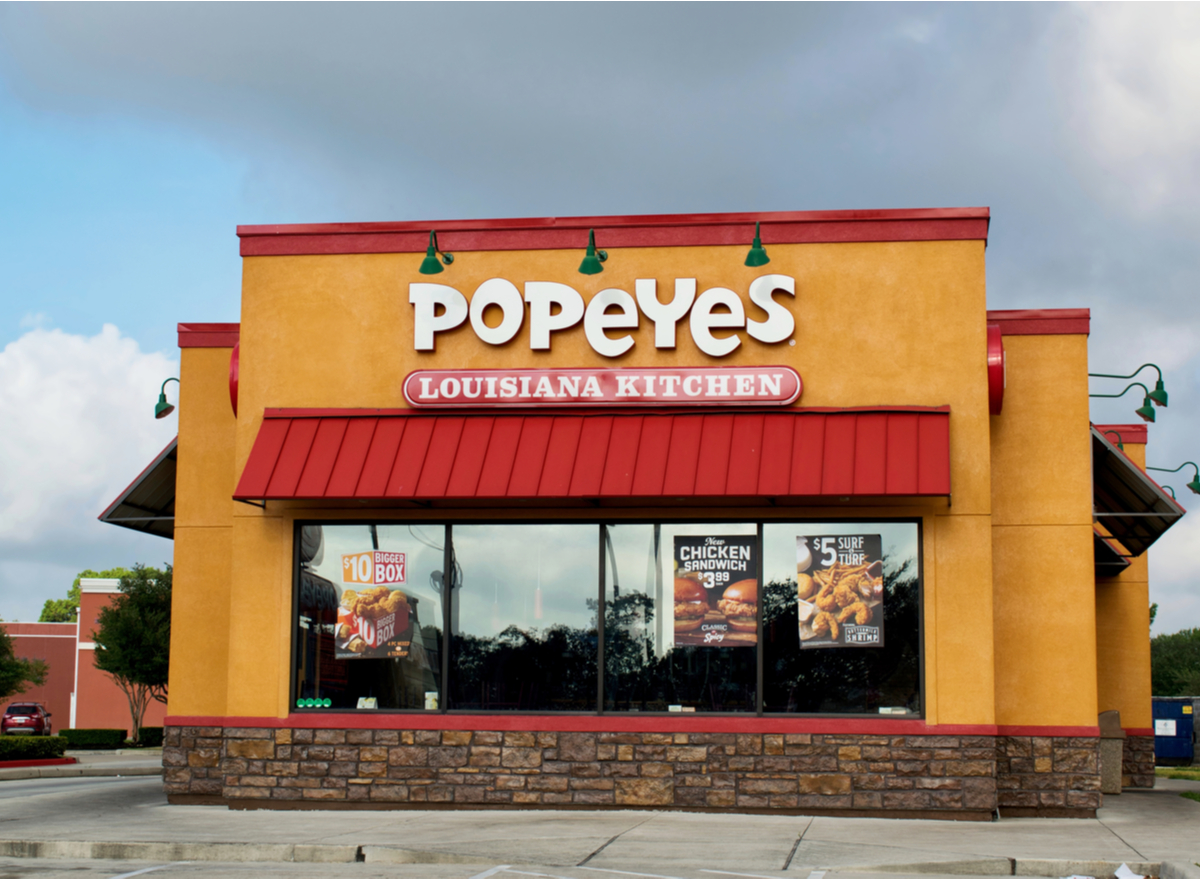 Maybe it's the unbelievable chicken sandwiches and buttery biscuits. Maybe it's getting good Louisiana-style cooking without having to go to Louisiana. Whatever the reason, American appetites for Popeyes seem to be on the rise, and the company has some major changes in store to capitalize on that interest.
Popeyes saw a 3.4% increase in same-store sales in the United States in the first quarter of the year and reported a 14.4% increase in overall system-wide sales. Josh Kobza, CEO of Popeyes' parent company Restaurant Brands International (RBI), called this a "solid start" to 2023.
Despite this strong showing, the chain has set its sights on an even higher level of success for the coming years. During an earnings call this week, Kobza laid out a brand-new, three-pronged strategy to boost profitability for the chicken chain. RBI will roll out this strategic plan, called Easy to Love, over multiple years to accelerate growth for the brand.
From menu innovation to streamlined restaurant operations, here are the three big changes customers can expect to see as Popeyes embarks on this growth mission.
Better Run Restaurants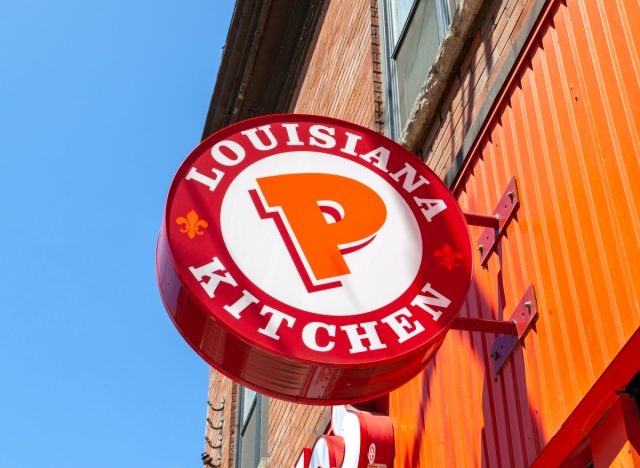 Happy restaurant operators and employees will lead to happy guests, according to RBI's estimation. The first tenet of the Easy to Love strategy will focus on making Popeyes kitchens easier to run for both restaurant managers and team members.6254a4d1642c605c54bf1cab17d50f1e
"We know guests love our food when we get it right. But frankly, it isn't easy to do. Our team members tell us and I've experienced it firsthand when working back of house," Kobza said. "We know restaurants drive much higher sales, traffic, and profitability when they have great operations. So this part of the plan is designed to help more restaurants be in that top tier."
The executive said that the Popeyes team has traveled internationally over the past half year to learn more about best practices from its partners around the world. Now, the company plans to bring those insights and innovations back to kitchens in the United States. This will include making variations on kitchen equipment and design, simplifying operation procedures, and increasing digitization.
"The good news is that we have a pretty clear and complete blueprint of how Popeyes can be easier to run from international markets such as Spain, France, and the U.K.," Kobza said. "We're now testing these elements in the U.S. and believe many will become core to our operating plan over the next year or two."
More Menu Innovation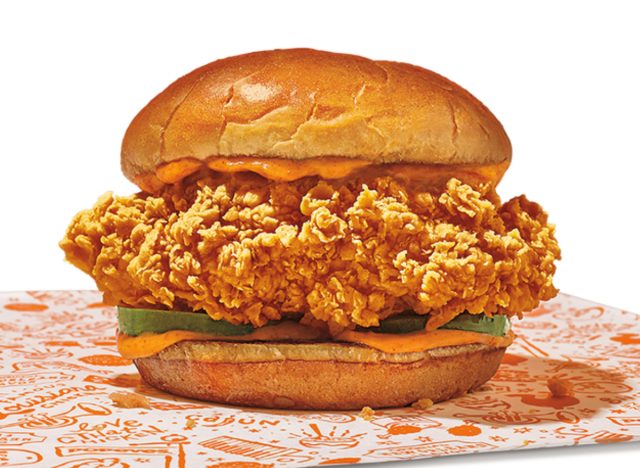 The second tenet of the Easy to Love strategy is great news for Popeyes fans craving new and interesting food options. Kobza said that the chain wants to build on the success of its most iconic menu items, like classic bone-in fried chicken and the wildly popular chicken sandwich, as well as expand the menu.
Just this week, the Popeyes menu got a little bigger with the return of an ultra-spicy item. Kobza revealed that the popular Ghost Pepper Wings, a limited-time offering that sold out in just two weeks during their most recent launch in January, are now back for good.
"Given the product's success, wings are now back on the menu as a permanent item. And you can expect to see more innovation from us in this fast-growing category," he said.
Other recent innovations on the Popeyes menu include the launch of its first-ever dessert biscuits in March and this week's debut of a new mango lemonade.
Modern and More Convenient Restaurants
As customers anticipate exciting new menu innovations, they can also look forward to seeing more Popeyes locations and improvements in the actual restaurants.
"The last chapter of the Popeyes plan is making Popeyes easy to access by developing modern and convenient restaurants and helping top operators grow with high-quality locations," Kobza said.
He revealed that in 2022, more than 70% of Popeyes openings had at least one drive-thru and were either with new franchisees or "top-tier" existing franchisees.
"The team aims to maintain development momentum with top operators this year," Kobza added.
With the Easy to Love initiative, Popeyes became the latest major fast-food company to roll out an ambitious growth plan. Burger King, another brand under the RBI umbrella, unveiled a massive $400 million "Reclaim the Flame" investment campaign in September 2022 aimed at improving its brand and restaurants. McDonald's also charted its own future in 2020 with the launch of the Accelerating the Arches growth strategy, which includes creative marketing and improving on core menu items.
Zoe Strozewski
Zoe Strozewski is a News Writer for Eat This, Not That! A Chicago native who now lives in New Jersey, she graduated from Kean University in 2020 with a bachelor's degree in journalism.
Read more about Zoe