The Most Popular Hot Sauce in Every State
Think you know which is the option your home state enjoys the most?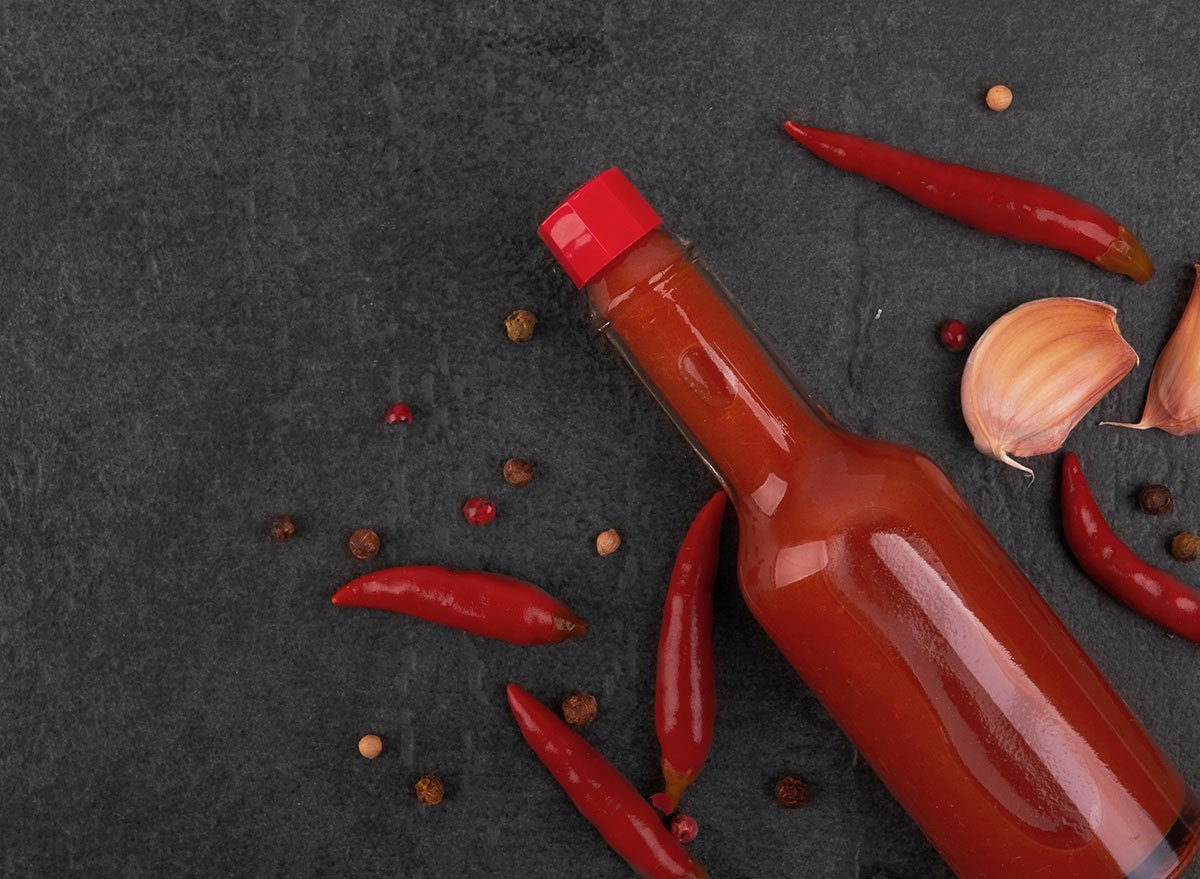 When you're looking to add some flavor with a kick to a rather bland meal, there really is nothing better than hot sauce. Whether you like your sauce more sweet-based, or you're all about the fiery heat, there is a hot sauce out there for everyone.
But which ones are indeed the most popular?
Well, based on what people in each state are searching, a saucey study was recently done that uncovered which hot sauces truly are the most popular in every U.S. state.
You'll notice a trend, as Cholula is the most popular hot sauce in America. In fact, 80% of the 50 states searched for the brand more than any other over the past 12 months. Keep reading to see the full breakdown, and for more food facts, check out 15 Classic American Desserts That Deserve a Comeback.
ALABAMA: Crystal Hot Sauce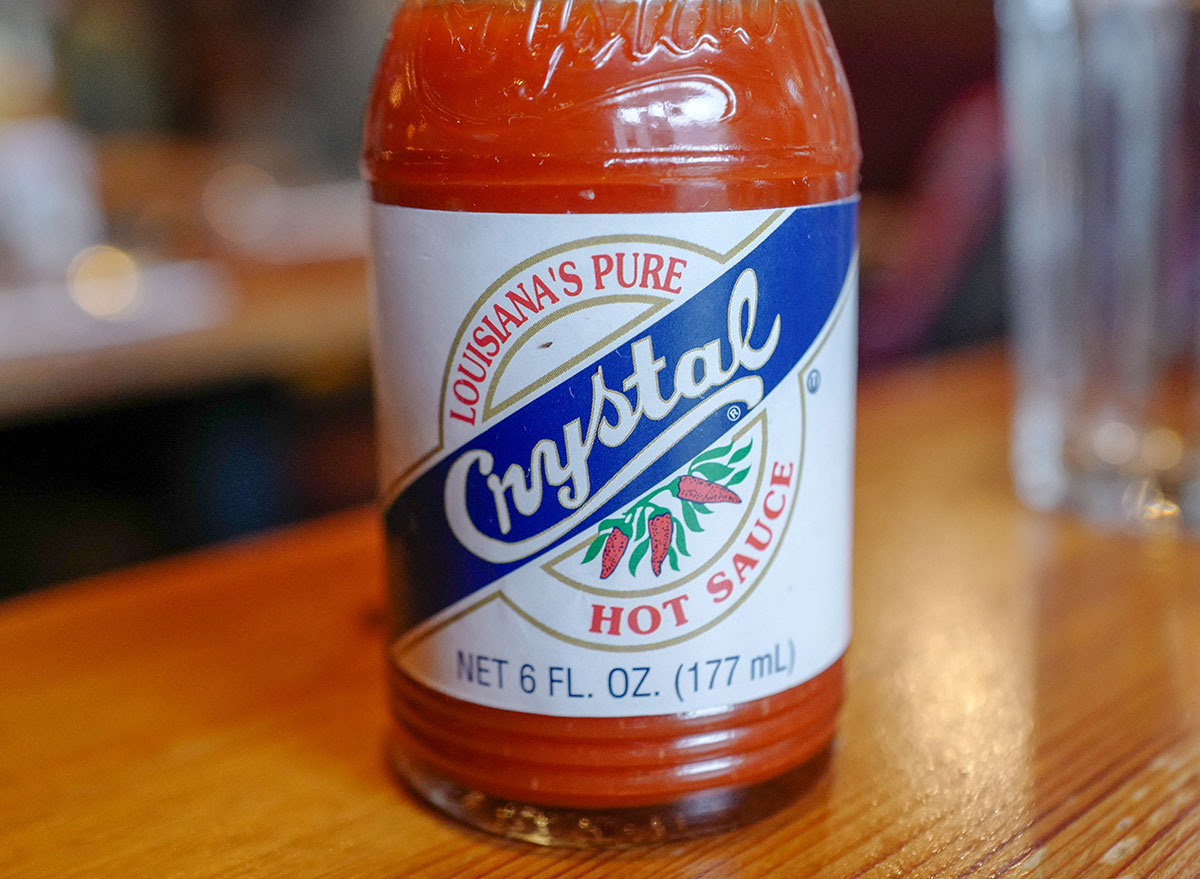 In Alabama, they're all about the Crystal Hot Sauce. Crystal is a third-generation, family-owned-and-operated business that makes 4.5 millions gallons of hot sauce yearly.
ALASKA: Cholula Hot Sauce
Cholula reigns supreme in Alaska. The original Cholula sauce blends together piquin peppers, arbol peppers and spices.
ARIZONA: Cholula Hot Sauce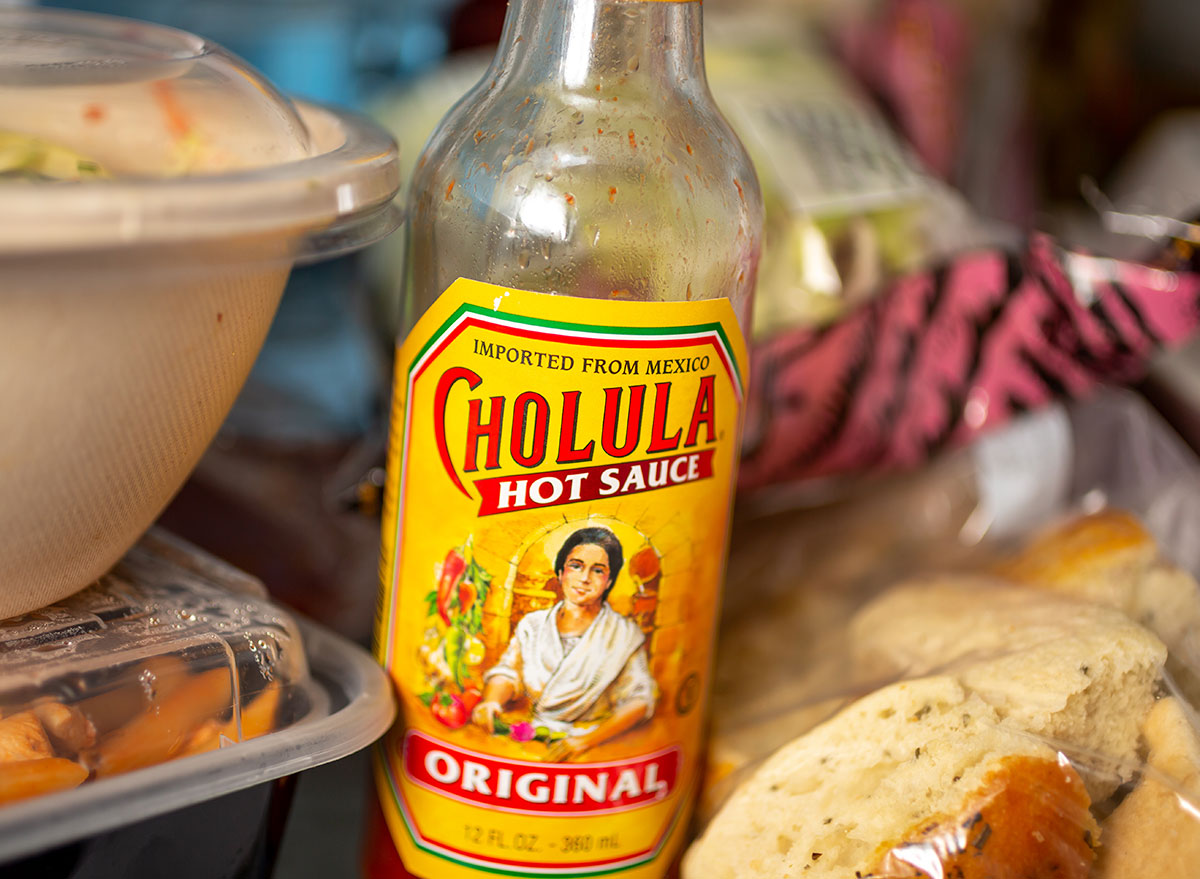 Cholula, overall, is a pretty simple hot sauce. It only has six ingredients in its sauce: Water, peppers, vinegar, garlic powder, spices, and xanthan gum.
ARKANSAS: The Rapture Hot Sauce
In Arkansas, it's all about The Rapture sauce. This hot sauce is rather tricky, as the taste slowly gets hotter.
CALIFORNIA: Frank's RedHot Sauce
California is the only state that truly loves Frank's RedHot. It's made with a premium blend of aged cayenne peppers to add a kick of heat and whole lot of flavor.
Looking for more tips? Sign up for our newsletter to get daily recipes and food news in your inbox!
COLORADO: Cholula Hot Sauce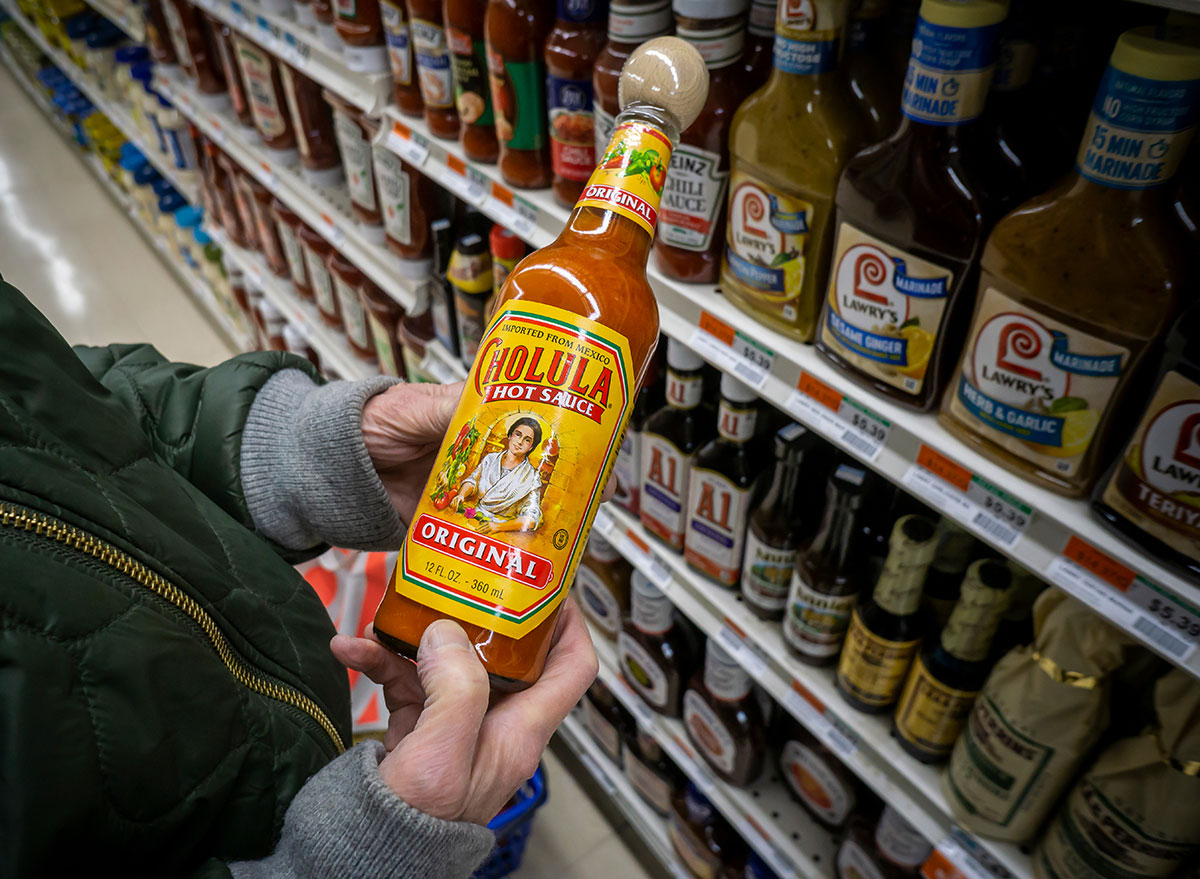 Currently, there are six varieties of Cholula widely marketed in North America. Flavors include Original, Chipotle, Chili Garlic, Chili Lime, Green Pepper, and Sweet Habanero.
CONNECTICUT: Cholula Hot Sauce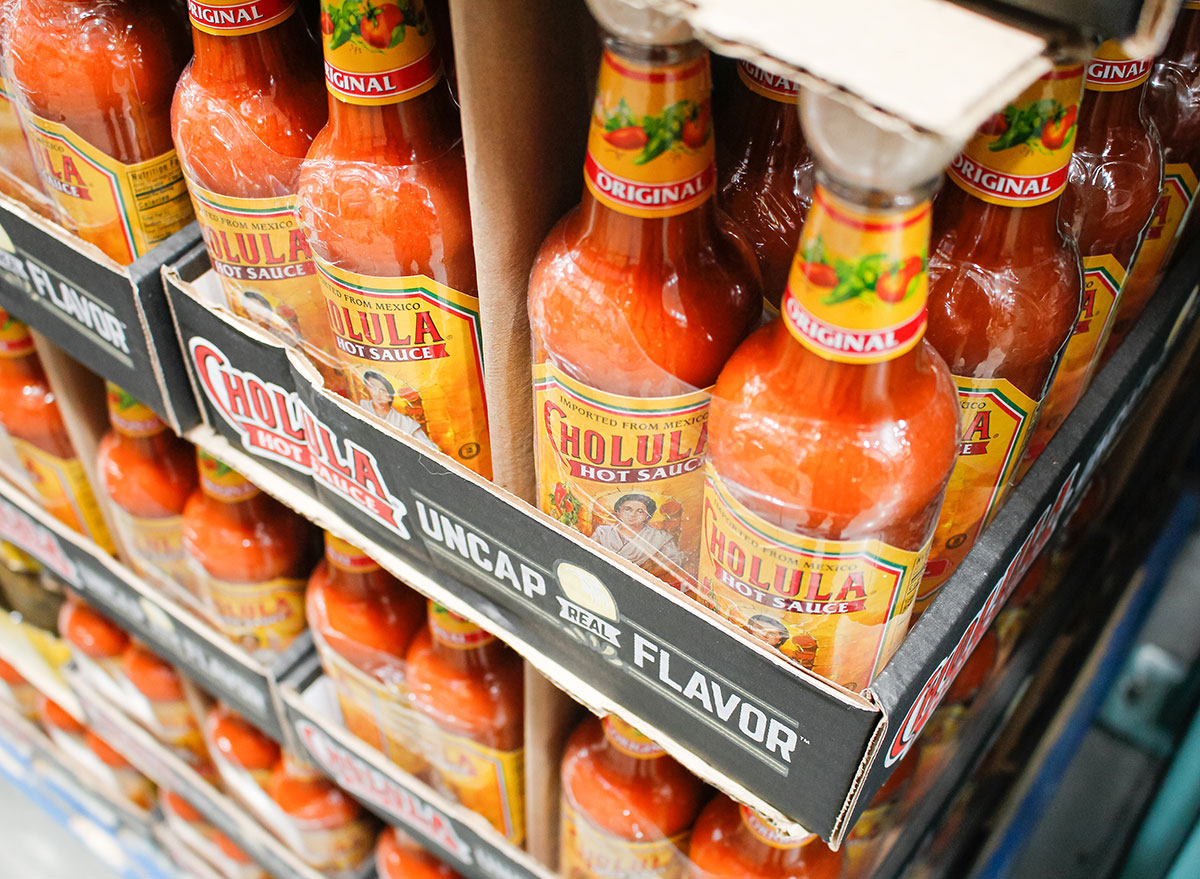 Not sure what exactly pairs well with this sauce? Well, just about anything! Go ahead and slather it on burgers and chicken and some even go as far as to put it on pizza.
DELAWARE: Cholula Hot Sauce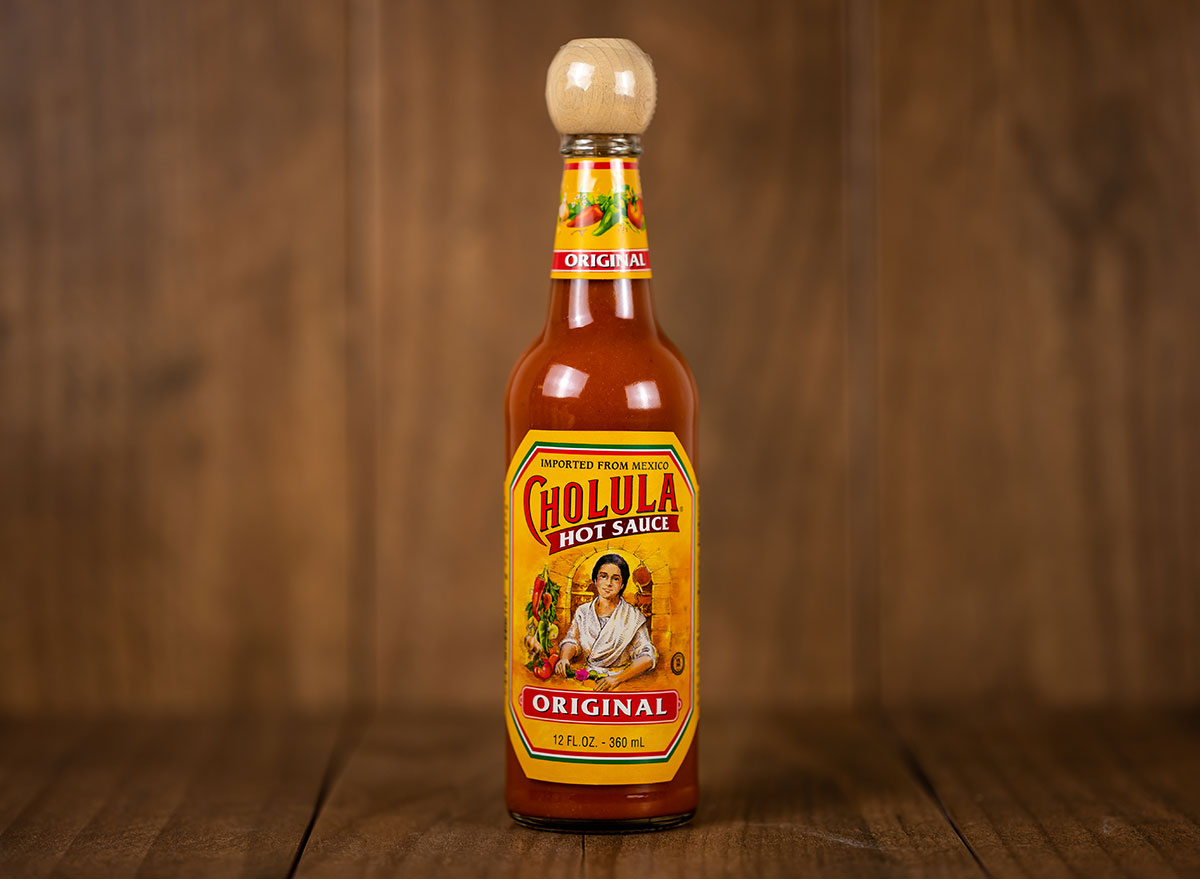 Cholula Hot Sauce has been made in Mexico since its inception, and is actually named after the oldest inhabited city in North America.
FLORIDA: Cholula Hot Sauce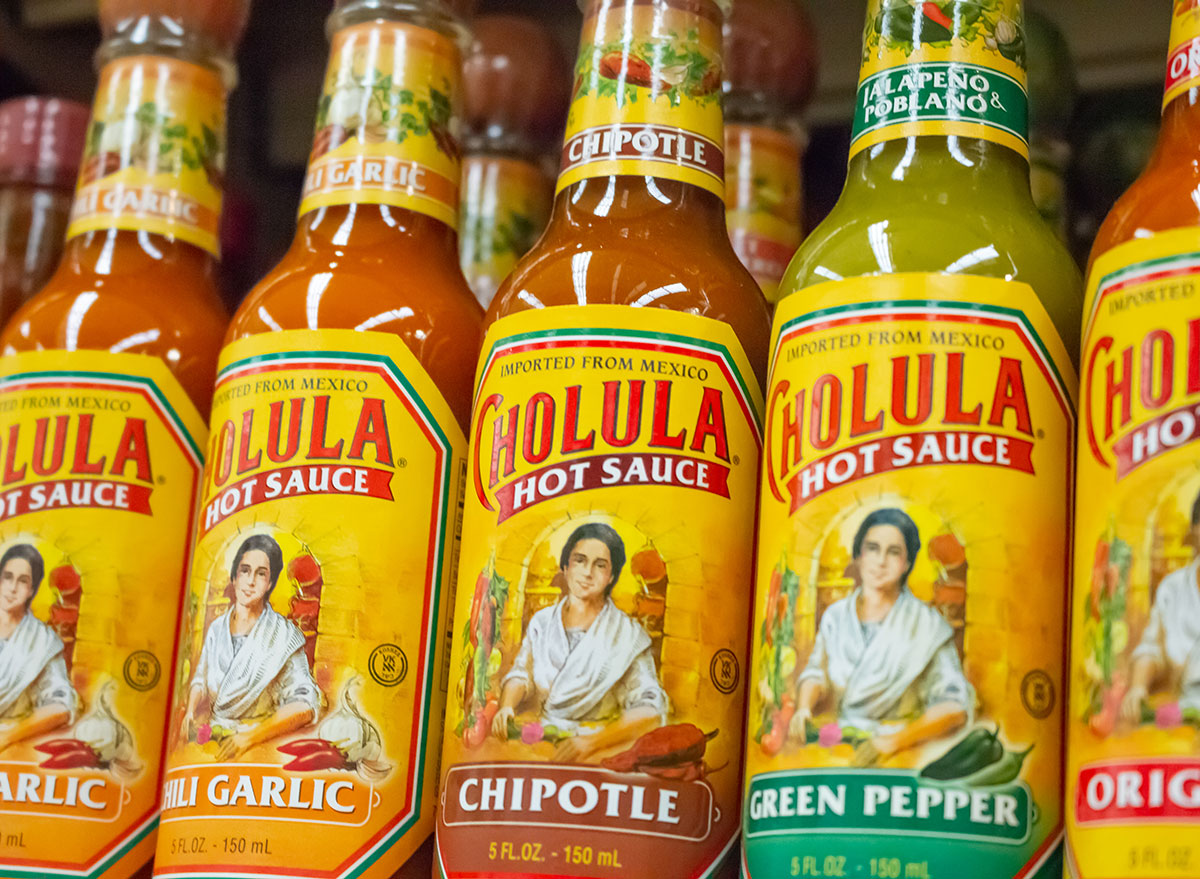 While Cholula is top in Florida, it's now sold in Mexico and in over 20 countries internationally.
GEORGIA: Crystal Hot Sauce
Crystal is popular not only in Georgia, but all over the world! You can find bottles of Crystal in at least 30 countries—including everywhere from New Orleans to Dubai.
HAWAII: Cholula Hot Sauce
Don't worry about making room in your fridge when in Hawaii. Cholula Hot Sauce does not need to be kept cool, so you can keep it in your cabinet. It's best used within the first six months after opening, though.
Cholula Hot Sauce does come in a glass bottle, so it is recyclable!
ILLINOIS: Cholula Hot Sauce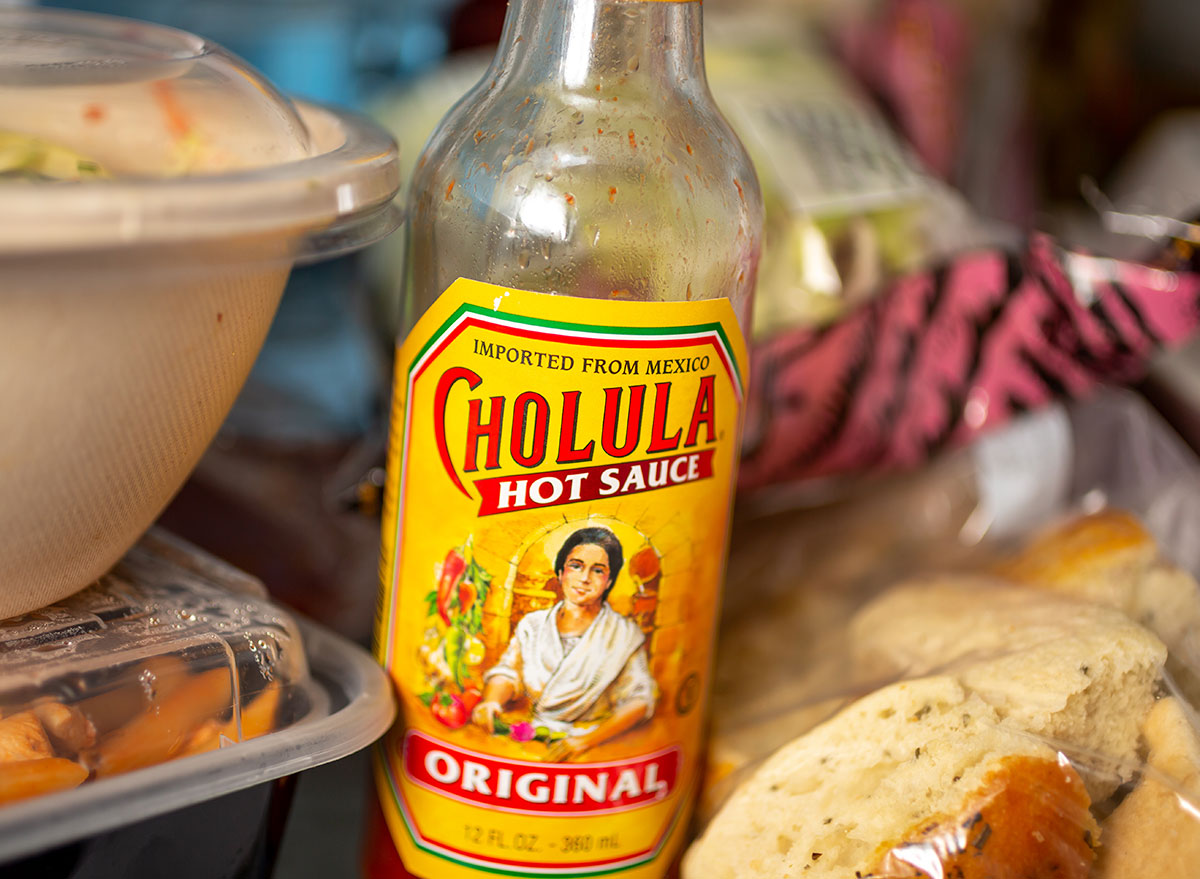 According to the sauce's official website, there are tons of creative ways to recycle the Cholula bottle. This include using it as a vase, pencil holder, wind chime, soap dispenser, tiny pet water bowl, or even using the cap as a charm on a bracelet.
INDIANA: The Rapture Hot Sauce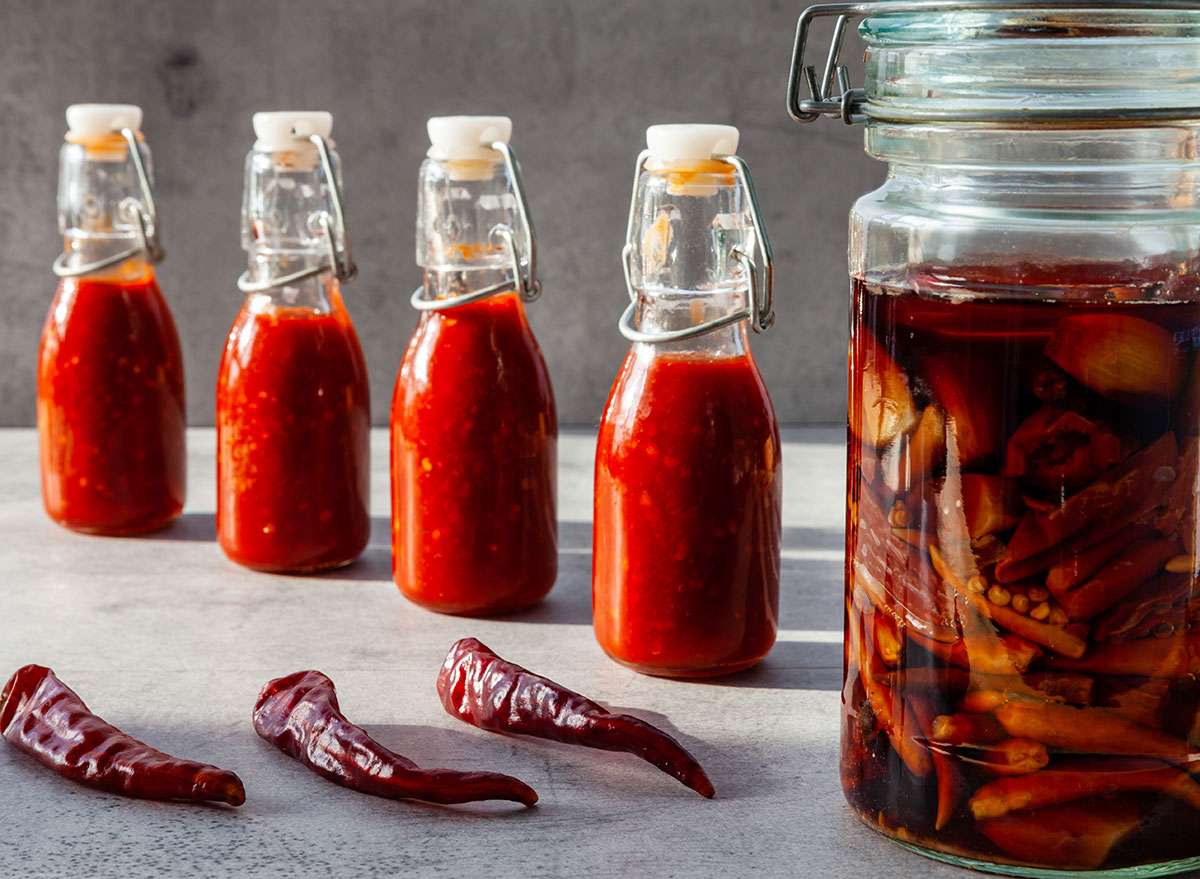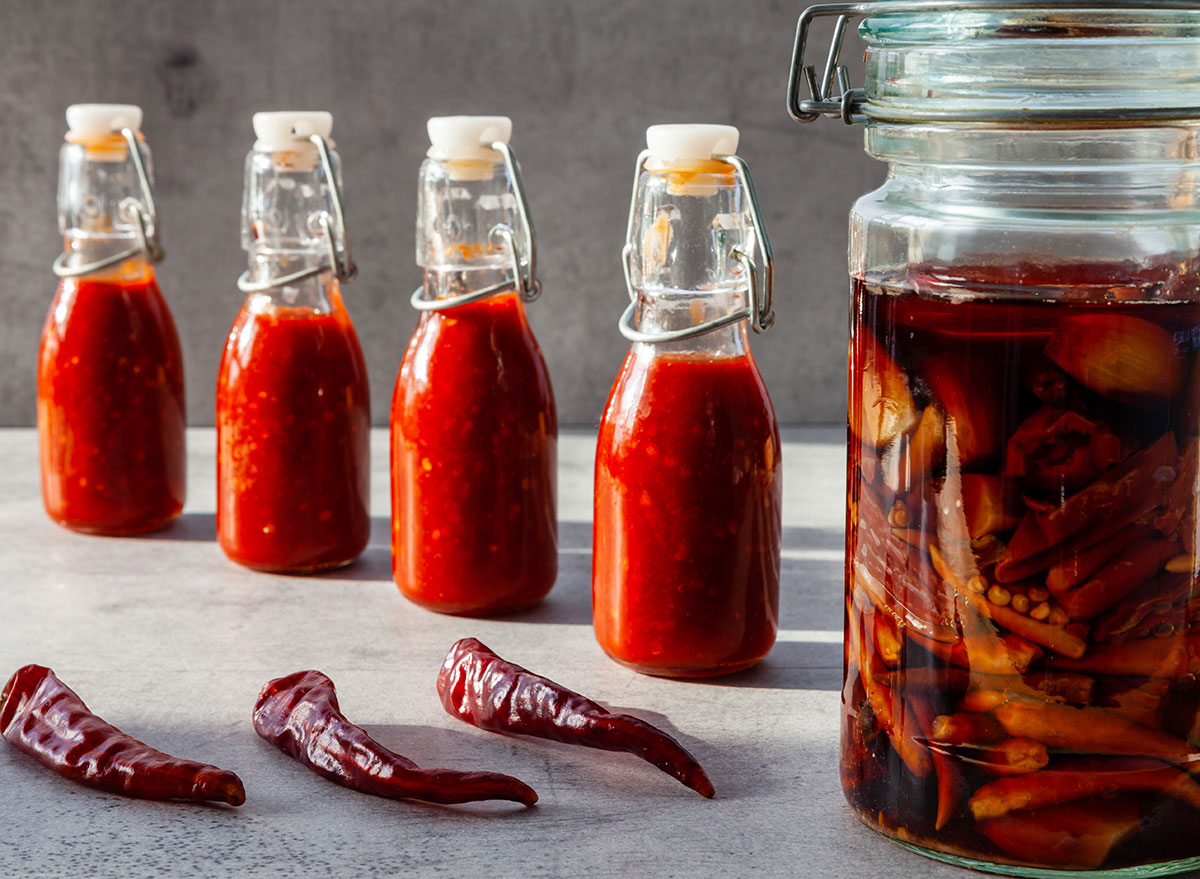 Those in Indiana are fans of the The Rapture, too. The sauce is made with a bit of Carolina Reaper, a heap of Moruga and Trinidad scorpion peppers, and some ghost peppers.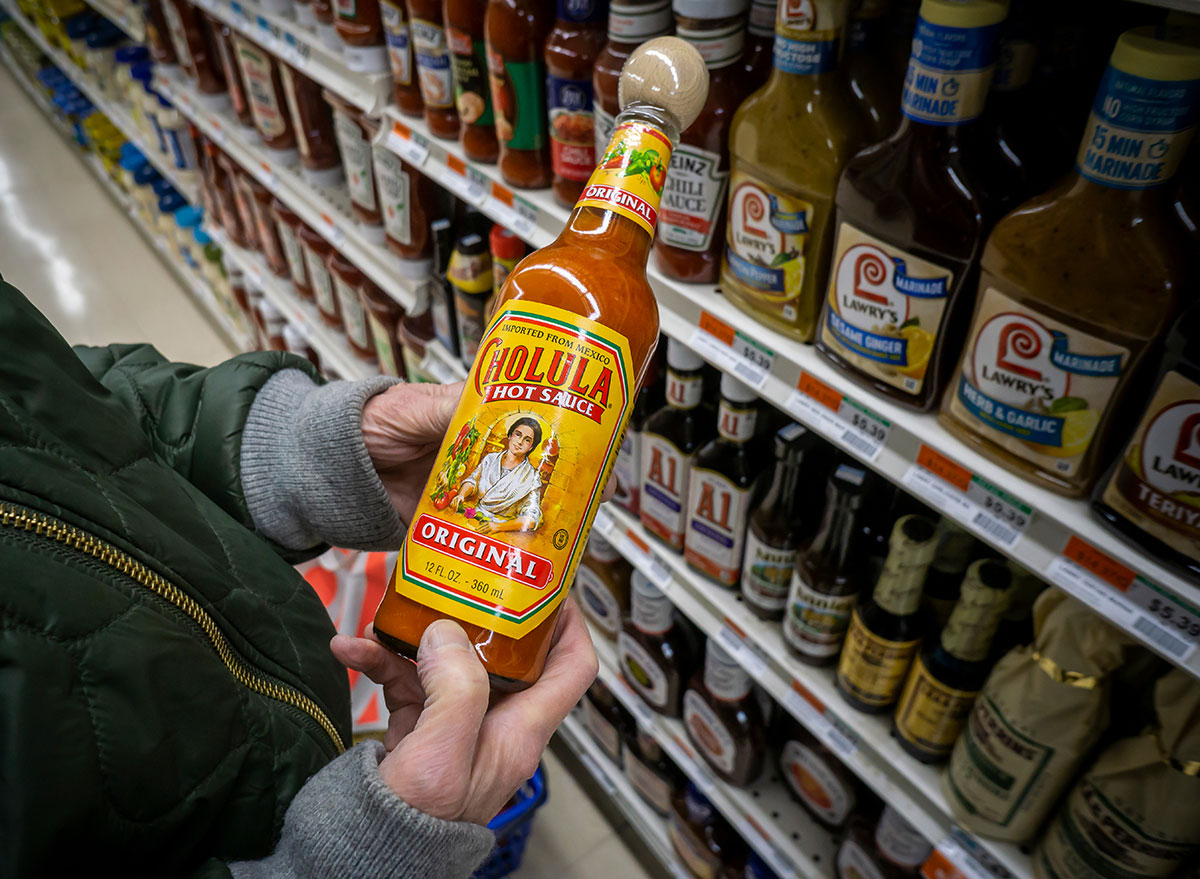 If you're looking to sip on some of this hot sauce, you can! Well, sort of. It's a key ingredient if you decide to make an original sangrita.
KANSAS: Cholula Hot Sauce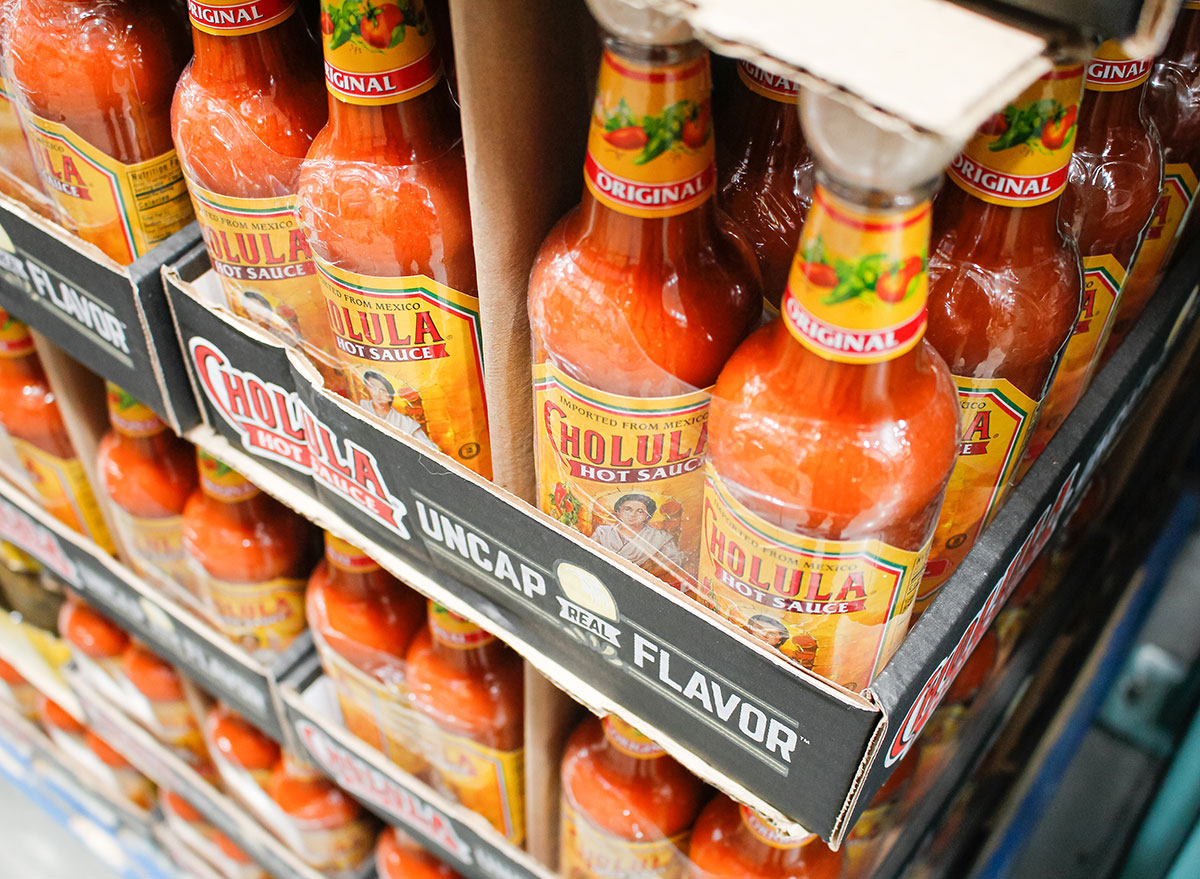 While this sauce is a supermarket staple all over the country, it's still fairly new. It was in 1989 that it started being distributed in the U.S.
KENTUCKY: Cholula Hot Sauce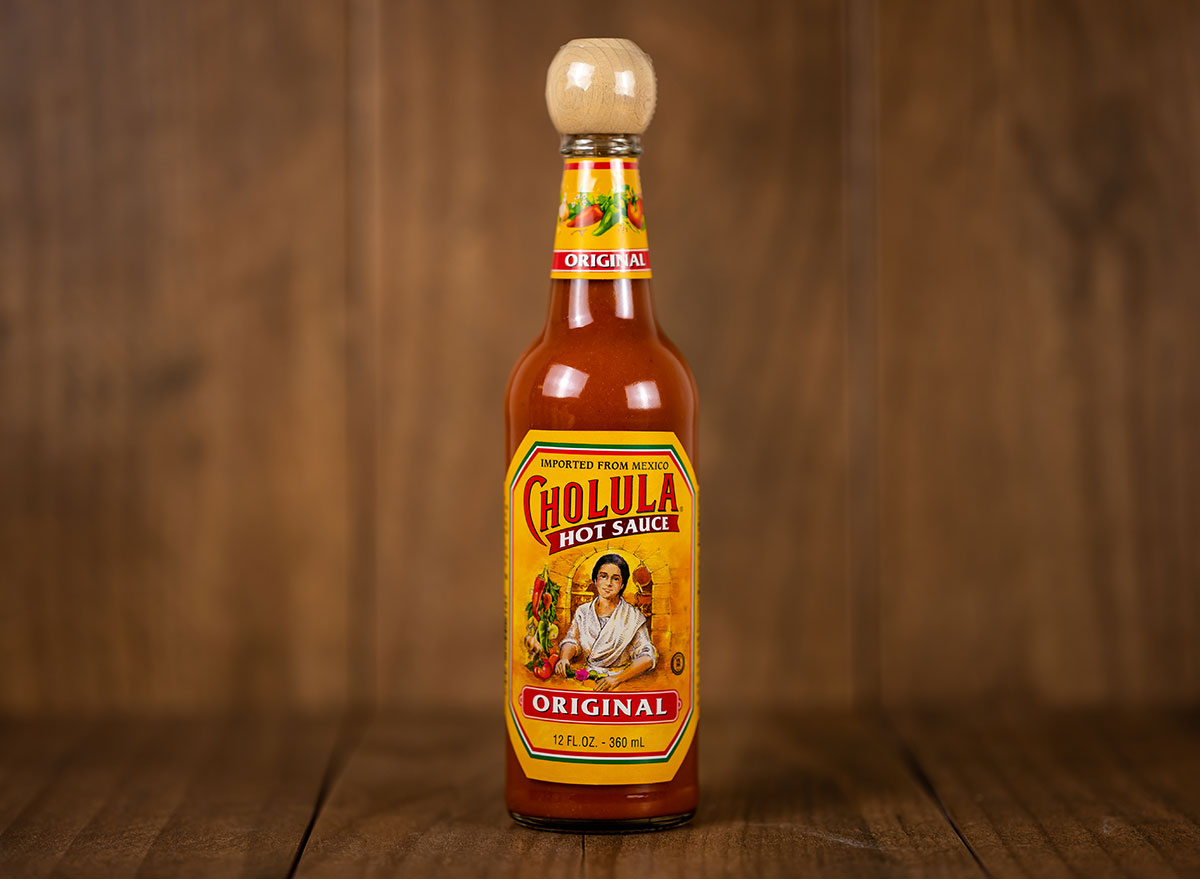 It's clear this sauce is beyond popular in the U.S. And why is that? We're going to go ahead and say it all comes down to the sauce's  blend of heat and tang. The spices all come together in a way that isn't overwhelming.
LOUISIANA: Crystal Hot Sauce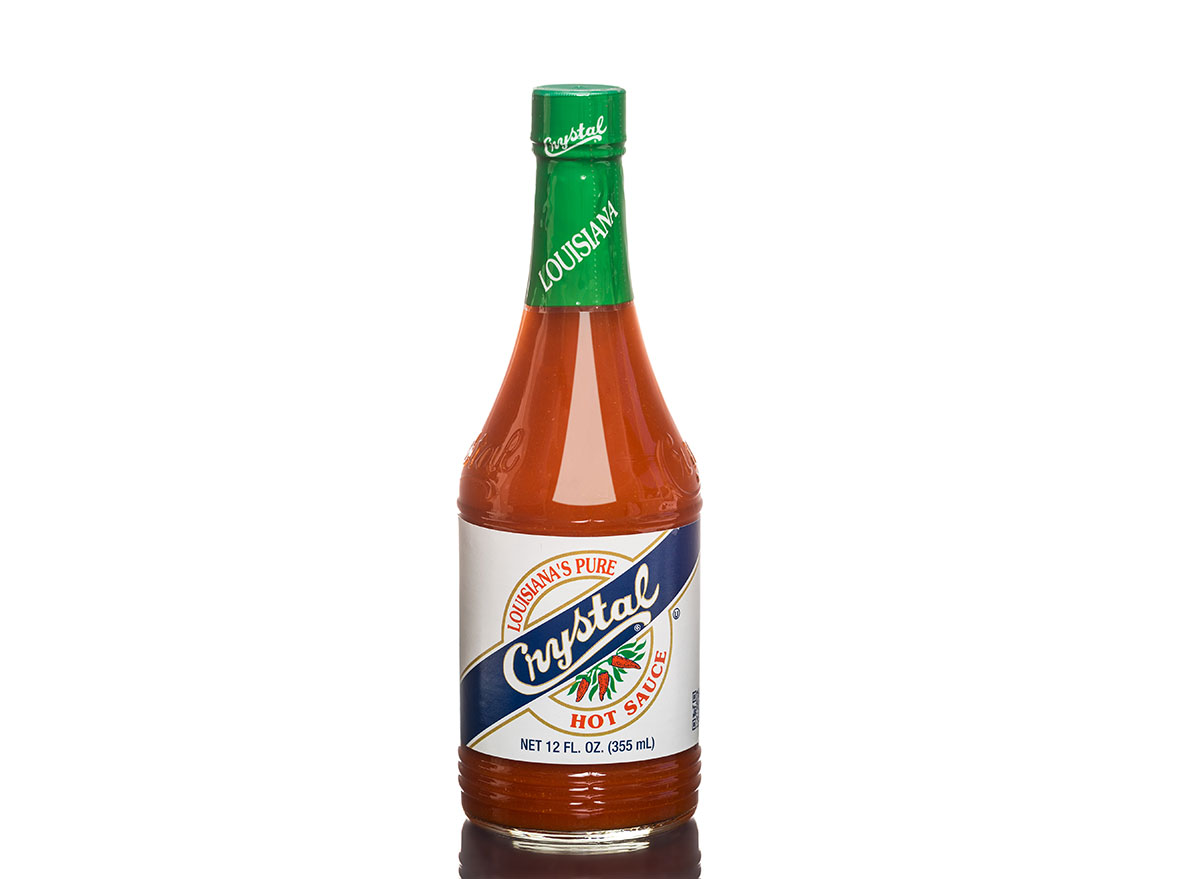 Crystal Hot Sauce is made in Louisiana, so it comes as no surprise that it's the most popular option there.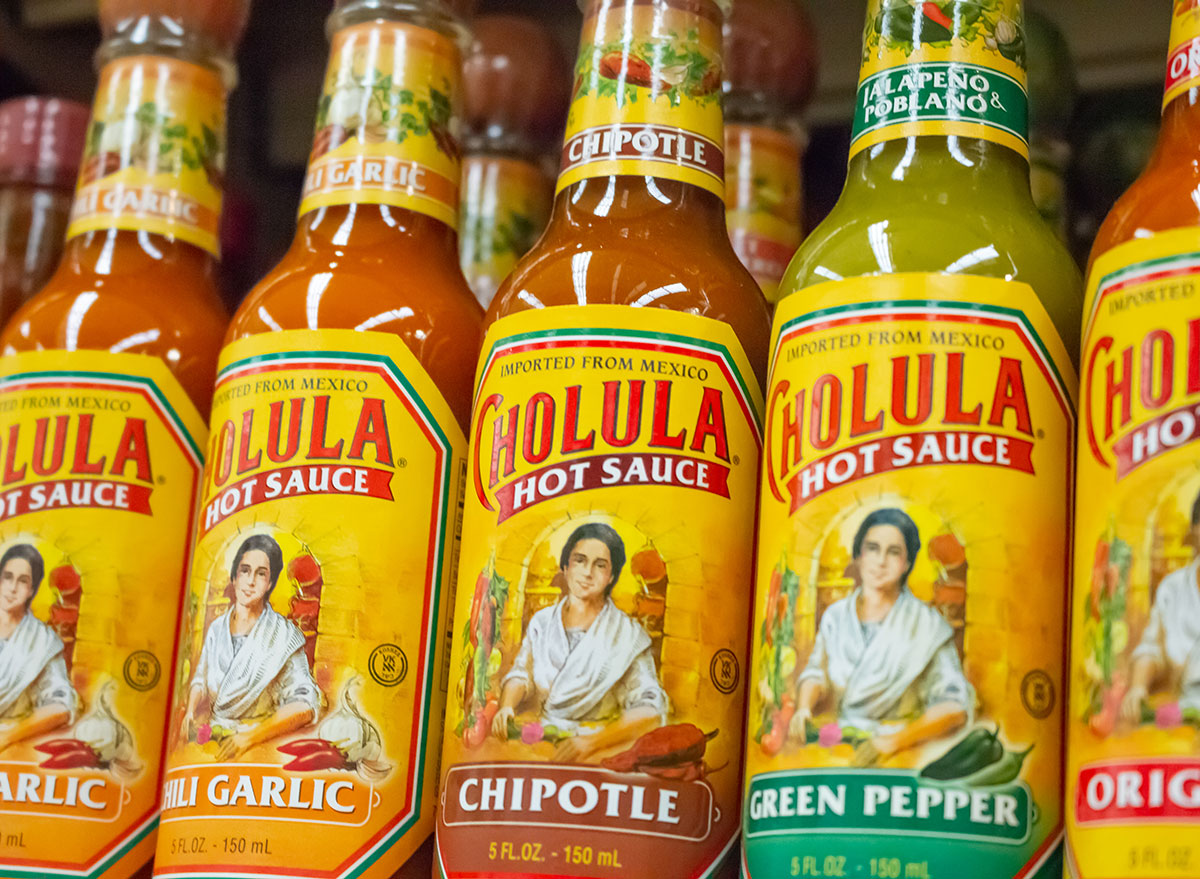 Those in Maine are Cholula fans. And if you're looking to get adventurous, why not add the sauce to foods like popcorn, hot cocoa, and dips? Trust us, there are tons of ways to get your hot sauce fix.
MARYLAND: Cholula Hot Sauce
When in Maryland, why not add some when you're eating crab? We say go for it.
MASSACHUSETTS: Cholula Hot Sauce
If you're a true hot sauce fan, you're in luck. There are health benefits! See, capsaicin is the naturally occurring component in chili peppers and it's been said that it may help people burn an extra 50 calories a day.
MICHIGAN: Cholula Hot Sauce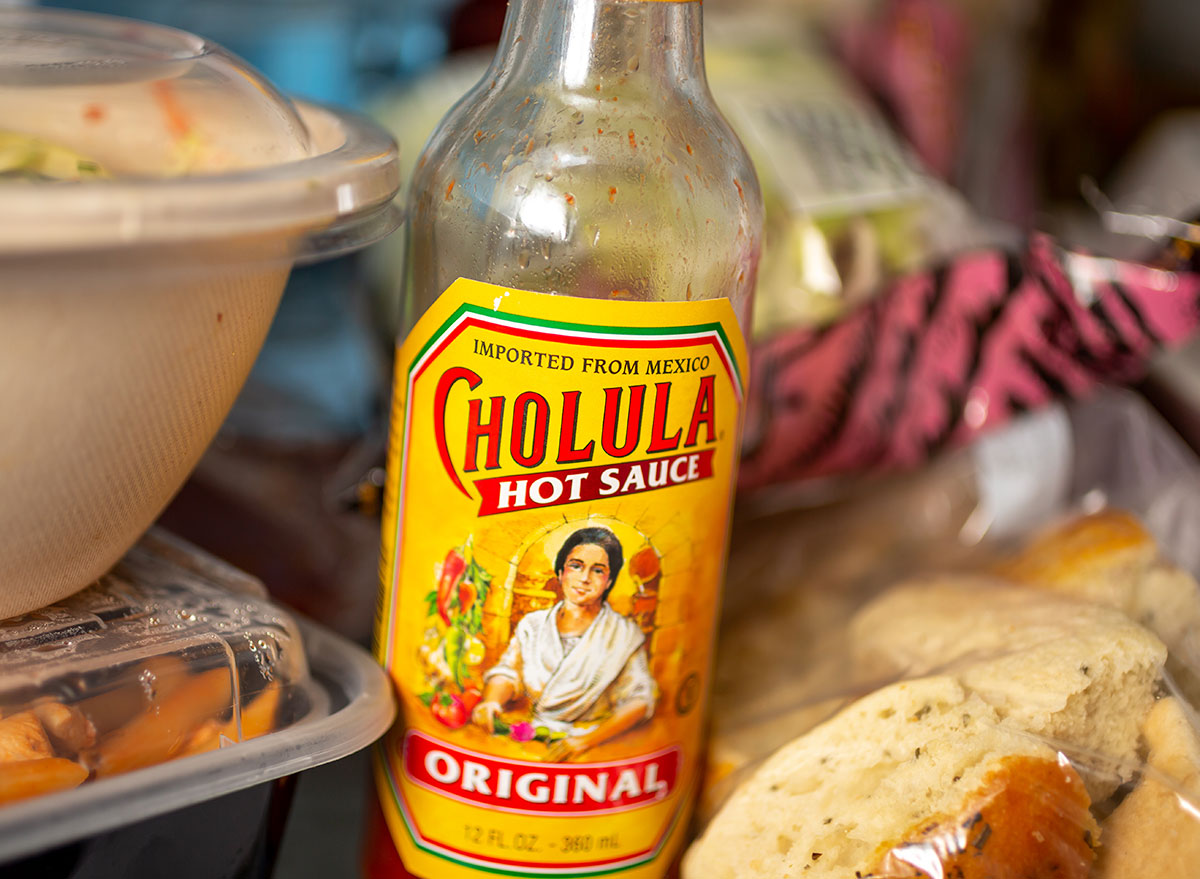 So what are some common side effects of eating hot sauce? For starters, you might think your tongue is on fire…
MINNESOTA: Cholula Hot Sauce
Or even notice your core body temperature and heart rate increases.
MISSISSIPPI: Crystal Hot Sauce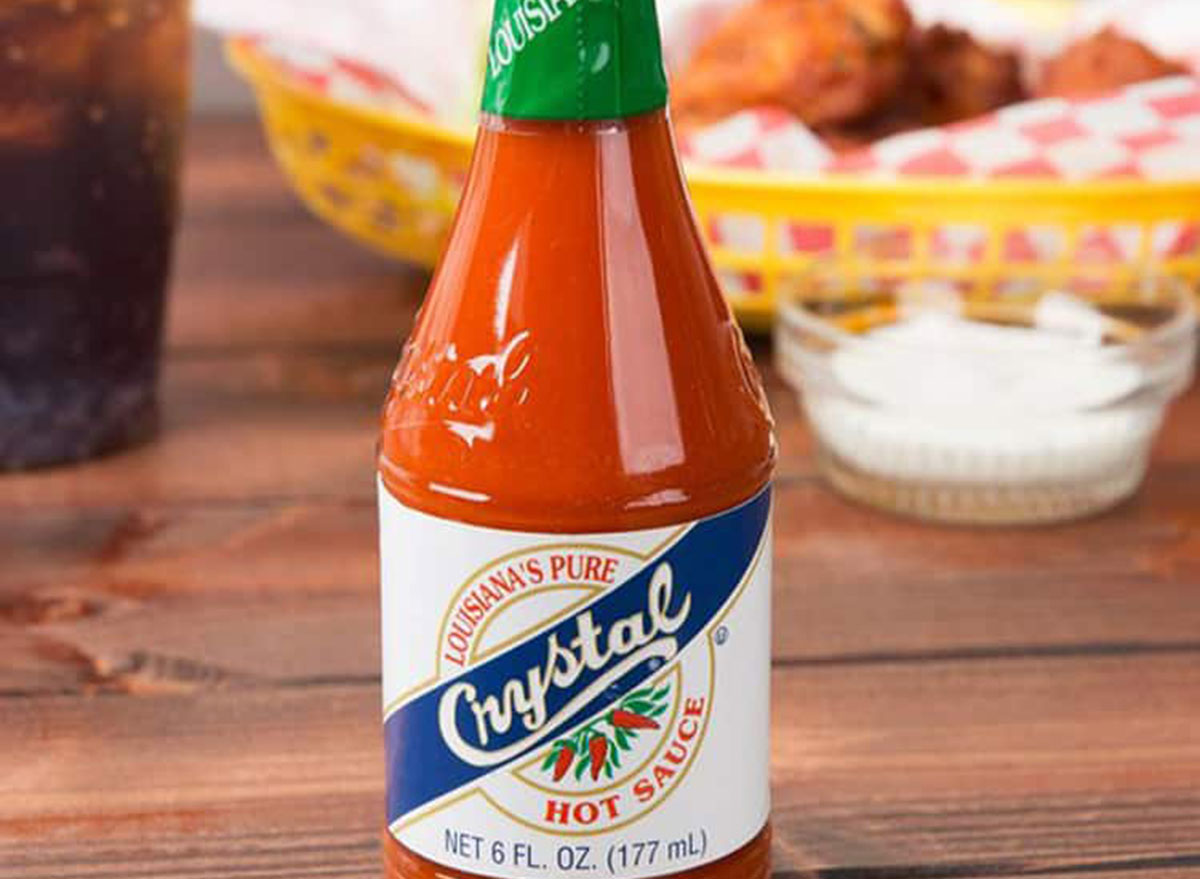 The Crystal Hot Sauce recipe calls for the whole pepper to be used, and yes, that includes the skins and seeds of the Cayenne pepper. The result? An oh-so-rich sauce!
MISSOURI: Cholula Hot Sauce
If you really like to load up on the Cholula, you could be helping yourself live longer. A 2015 study also found that people who consumed spicy foods six or seven days a week actually showed a 14% relative risk reduction in total mortality. That was compared to those who only had spicy food less than once a week.
MONTANA: Cholula Hot Sauce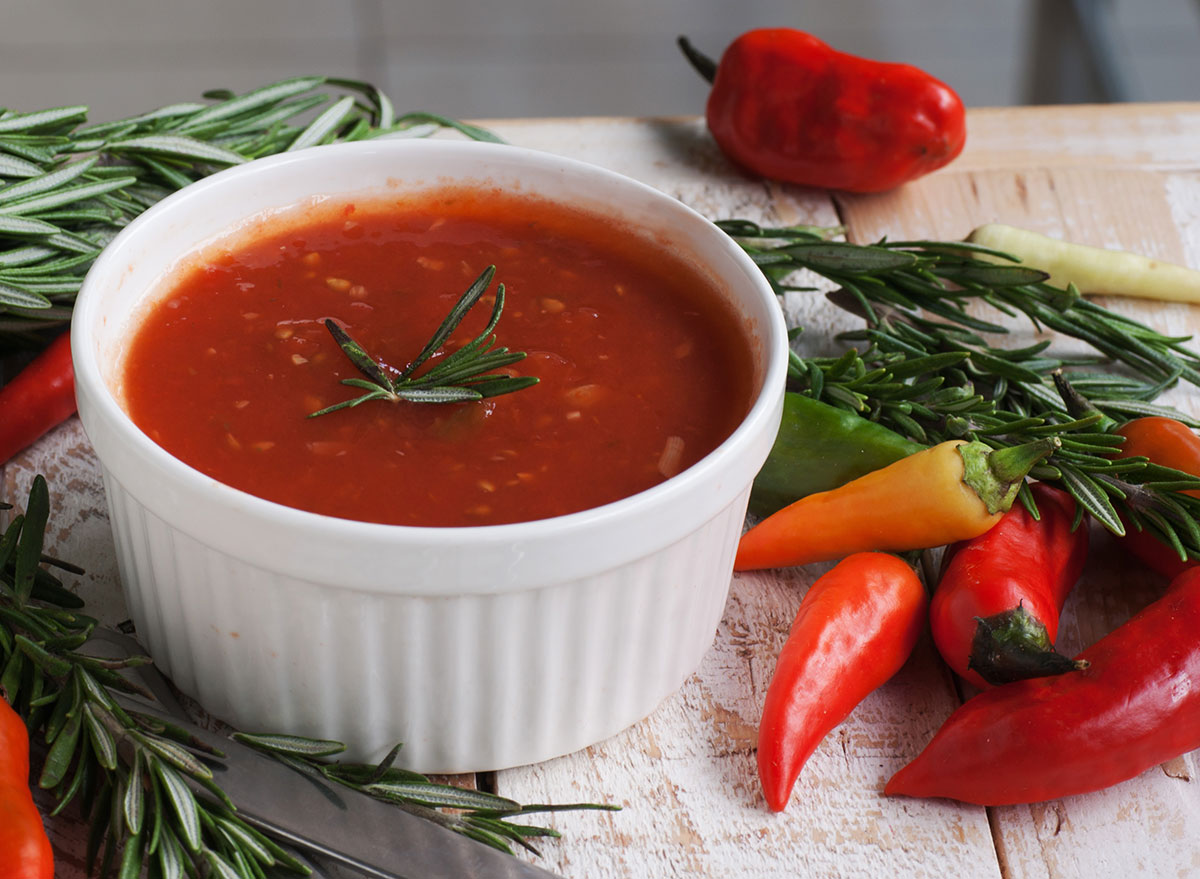 If you're curious just how spicy Cholula is, here's your answer. In 1912, Wilbur Scoville developed a scale to measure peppery punch and Cholula Original delivers an enjoyable 1000-2000 Scoville units. For comparison, bell peppers range between 0-100, while habaneros fall between 200,000-300,000.
NEBRASKA: Cholula Hot Sauce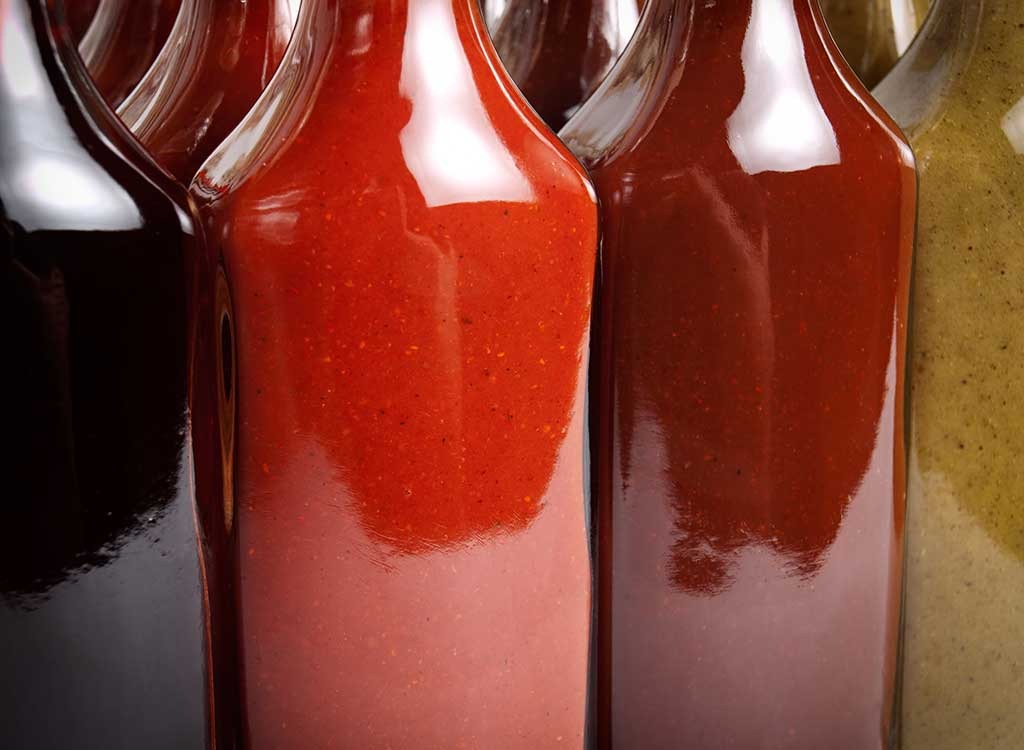 Cholula is often available in many restaurants, too. So you can enjoy it while dining out!
NEVADA: Cholula Hot Sauce
A bit of a heads-up? Too much hot sauce can actually trigger or worsen acid reflux and even cause indigestion and heartburn.
NEW HAMPSHIRE: Cholula Hot Sauce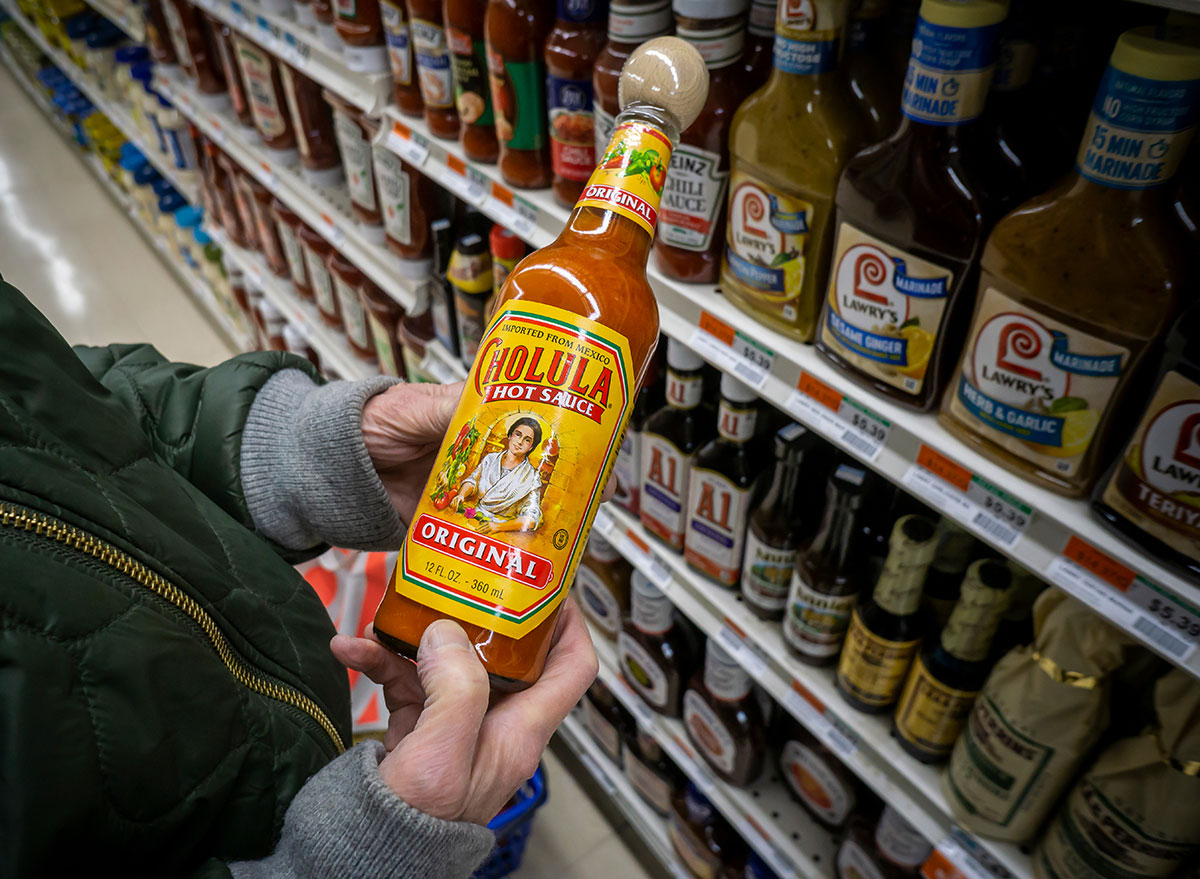 If you happen to start sweating while eating this hot sauce, don't worry too much. Eating spicy foods causes your face to sweat, and when your sweat evaporates, you feel cooler. So youe body will help you cool down!
NEW JERSEY: Cholula Hot Sauce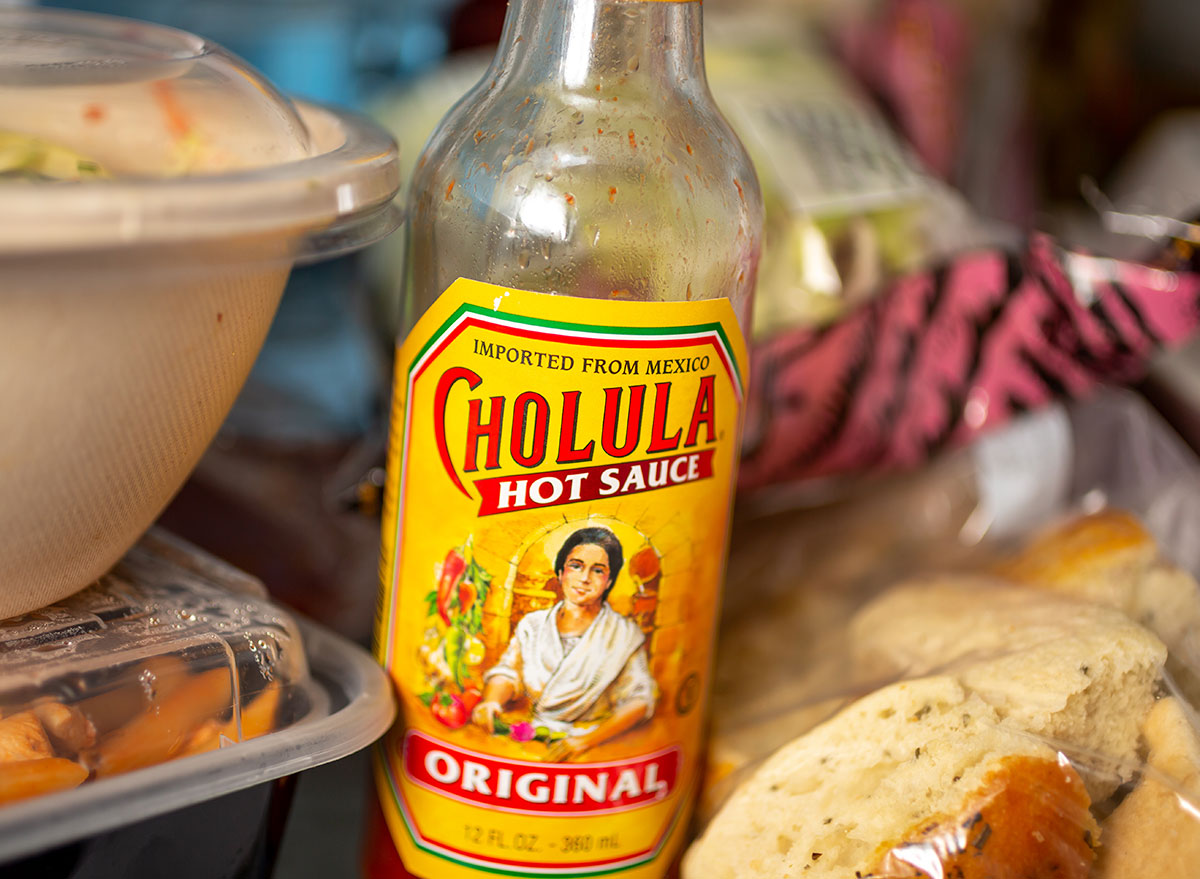 In New Jersey, it's not uncommon to see someone pouring some of this hot sauce over their bacon, egg, and cheese bagel breakfast sandwich.
NEW MEXICO: The Rapture Hot Sauce
In New Mexico, they fully embrace the mega-spice life, as The Rapture is a top sauce here. It's described as one of the "hottest, tastiest, and freshest extreme hot sauce this world has to offer."
NEW YORK: Cholula Hot Sauce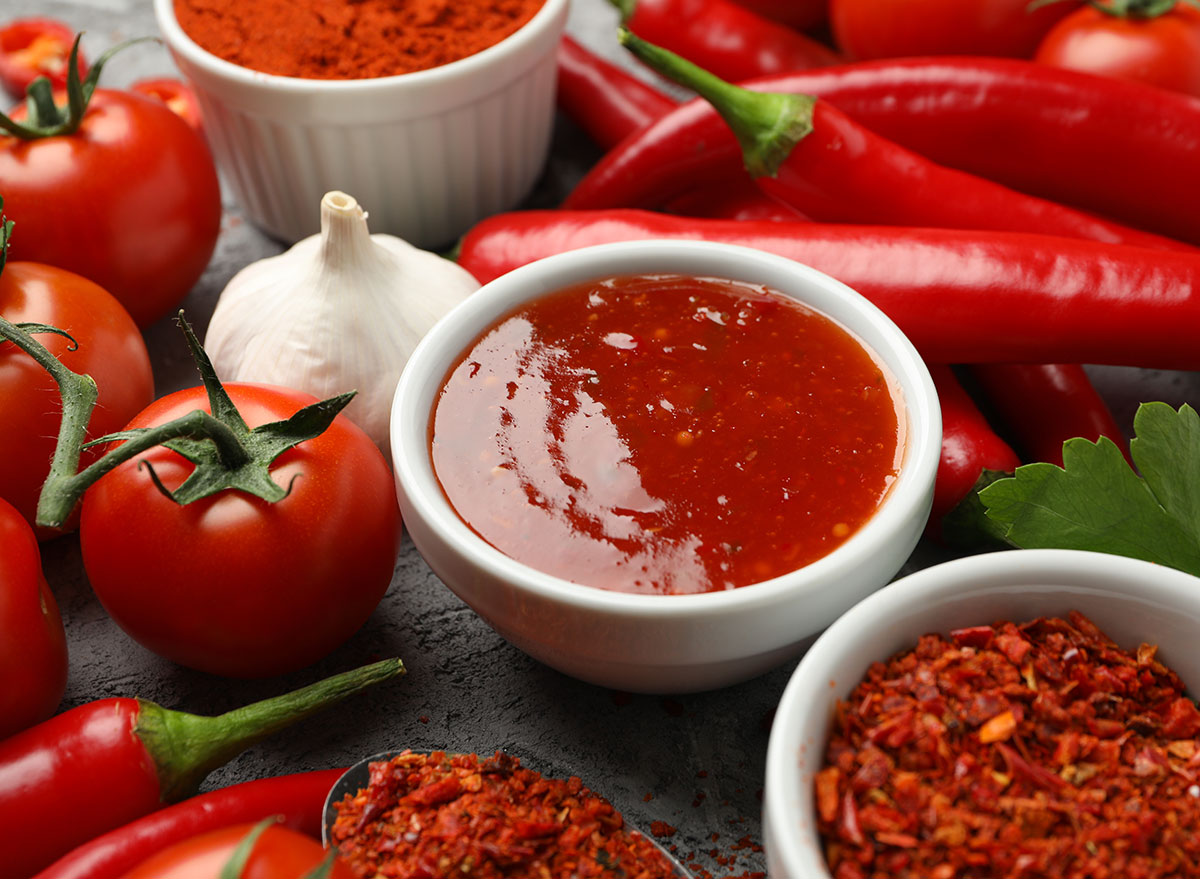 New York searched for Cholula the most. The study found that the brand was searched 1,717 times over the past 12 months.6254a4d1642c605c54bf1cab17d50f1e
NORTH CAROLINA: Cholula Hot Sauce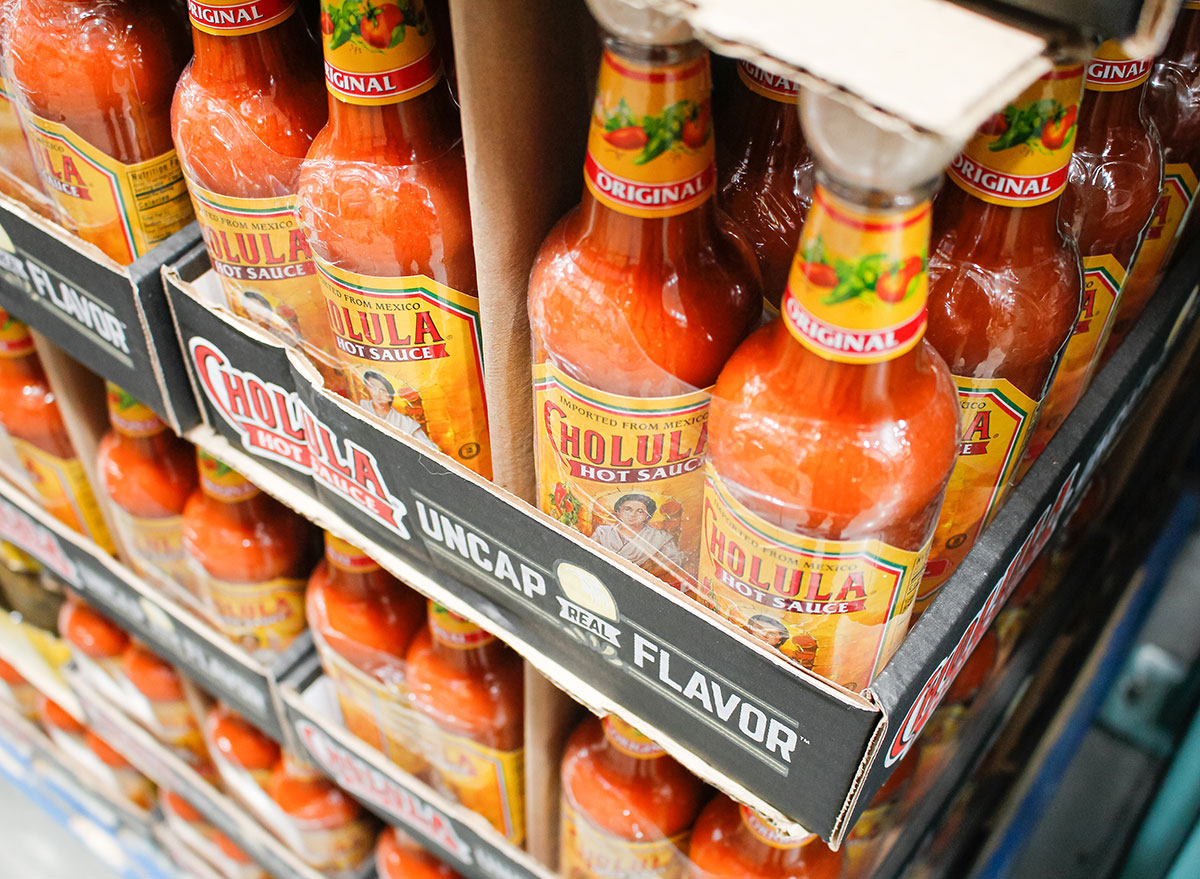 While it's been noted that Cholula sauce can be consumed past 6 months of opening (as long as still within its Best By date), it might not taste the same. As the product is more exposed to oxygen, this accelerates the degradation of color and flavor.
NORTH DAKOTA: Cholula Hot Sauce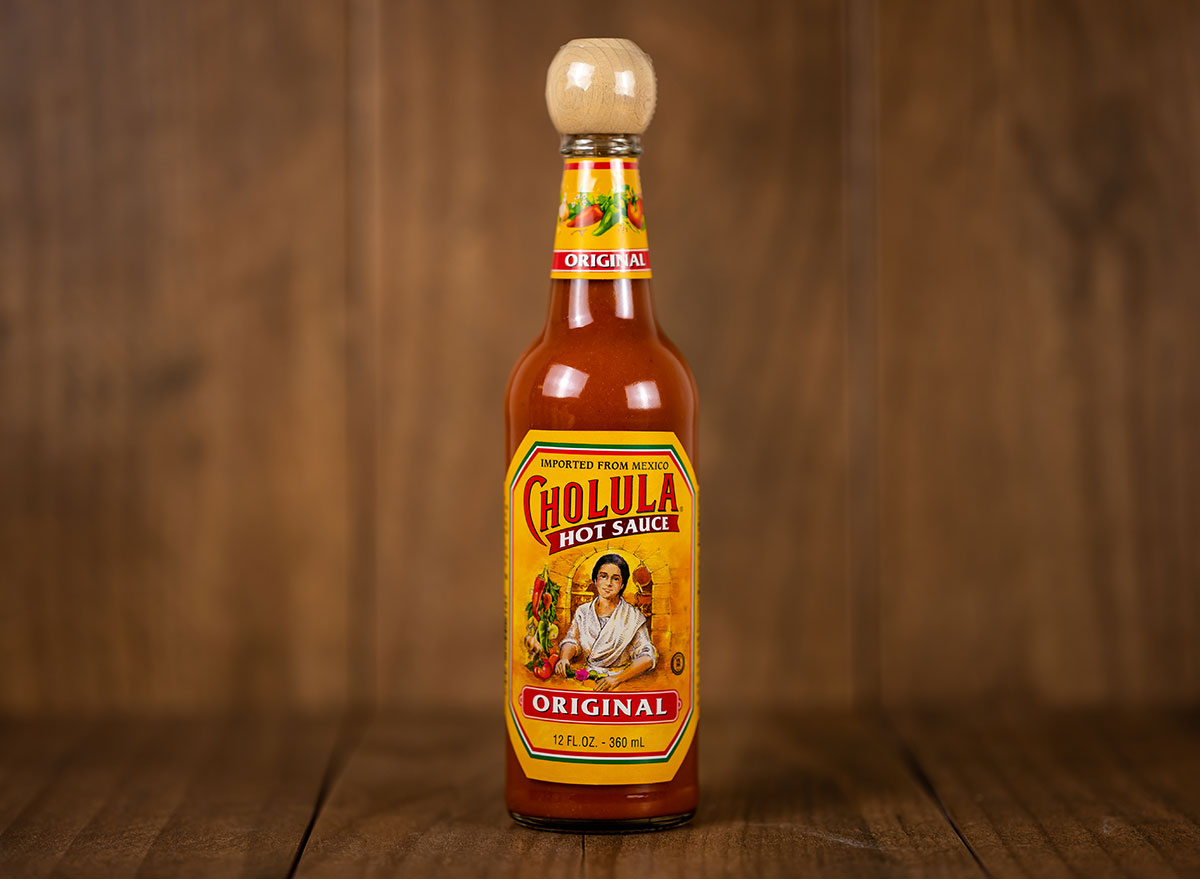 In case you weren't sure exactly how to pronounce this sauce, it's Choe-loo-la. Easy!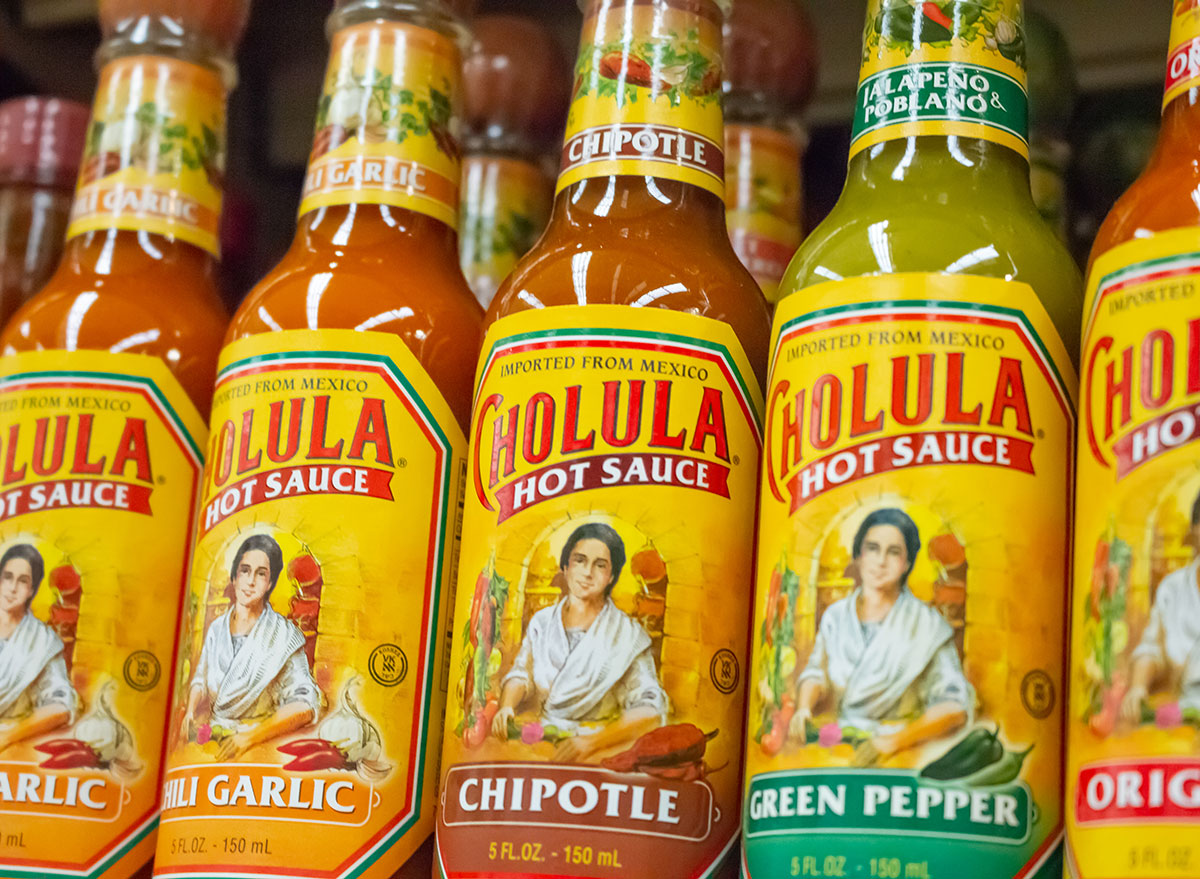 Believe or not, but hot sauce makes a great addition to veggies. Instead of tossing butter on your broccoli, substitute it with a some dashes of hot sauce for a lower calorie option.
OKLAHOMA: Cholula Hot Sauce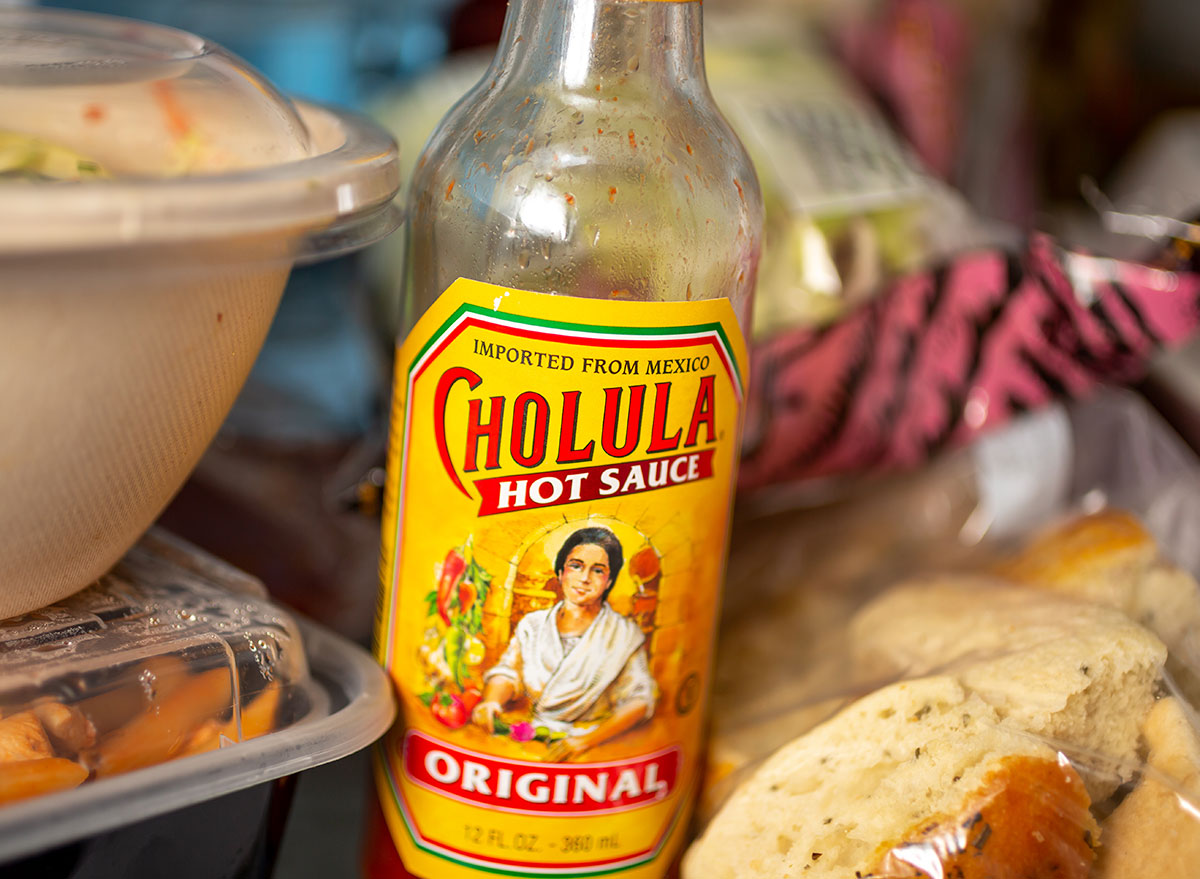 The Cholula Original Hot Sauce is said to be created from a generations old recipe that hasn't been changed. If it's not broken, don't fix it, right?
OREGON: El Chilerito Chamoy Hot Sauce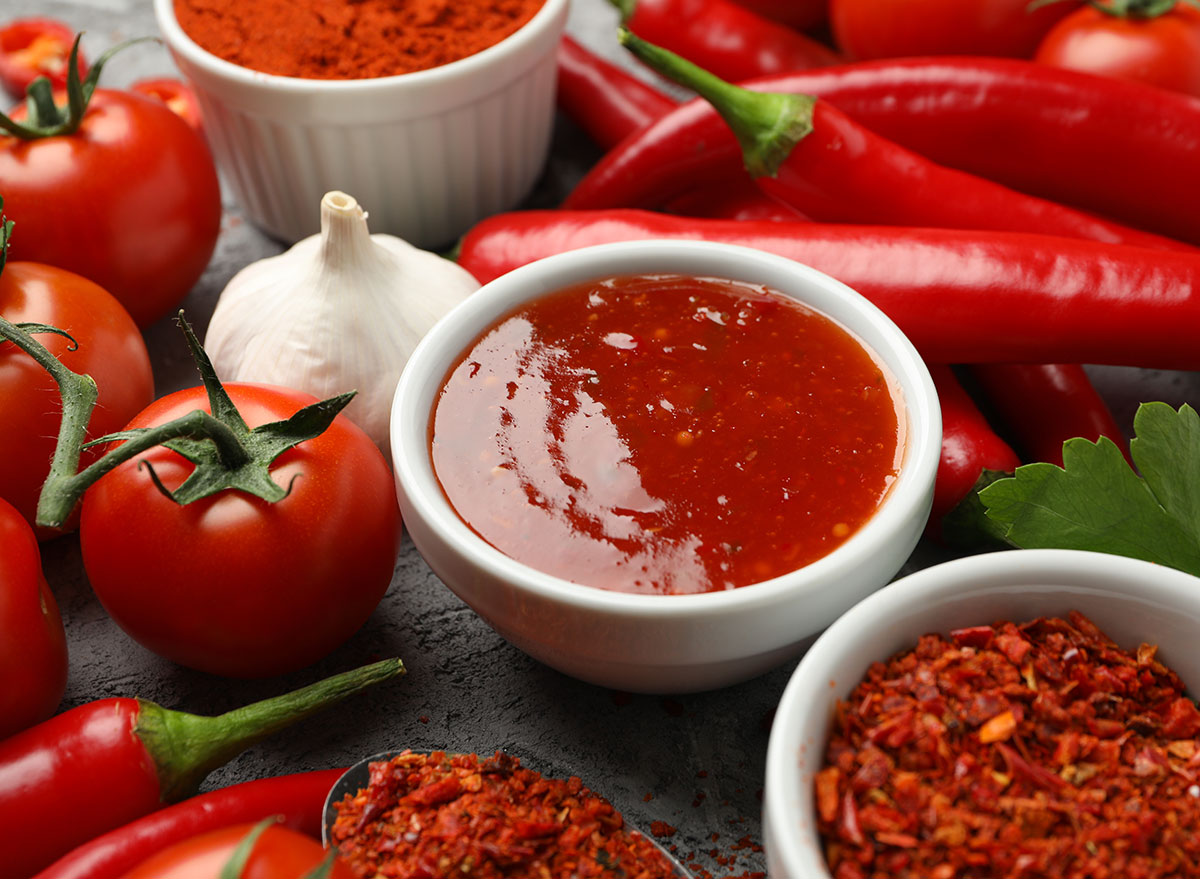 This hot sauce has a sweet, sour, spicy and tangy taste.
PENNSYLVANIA: Cholula Hot Sauce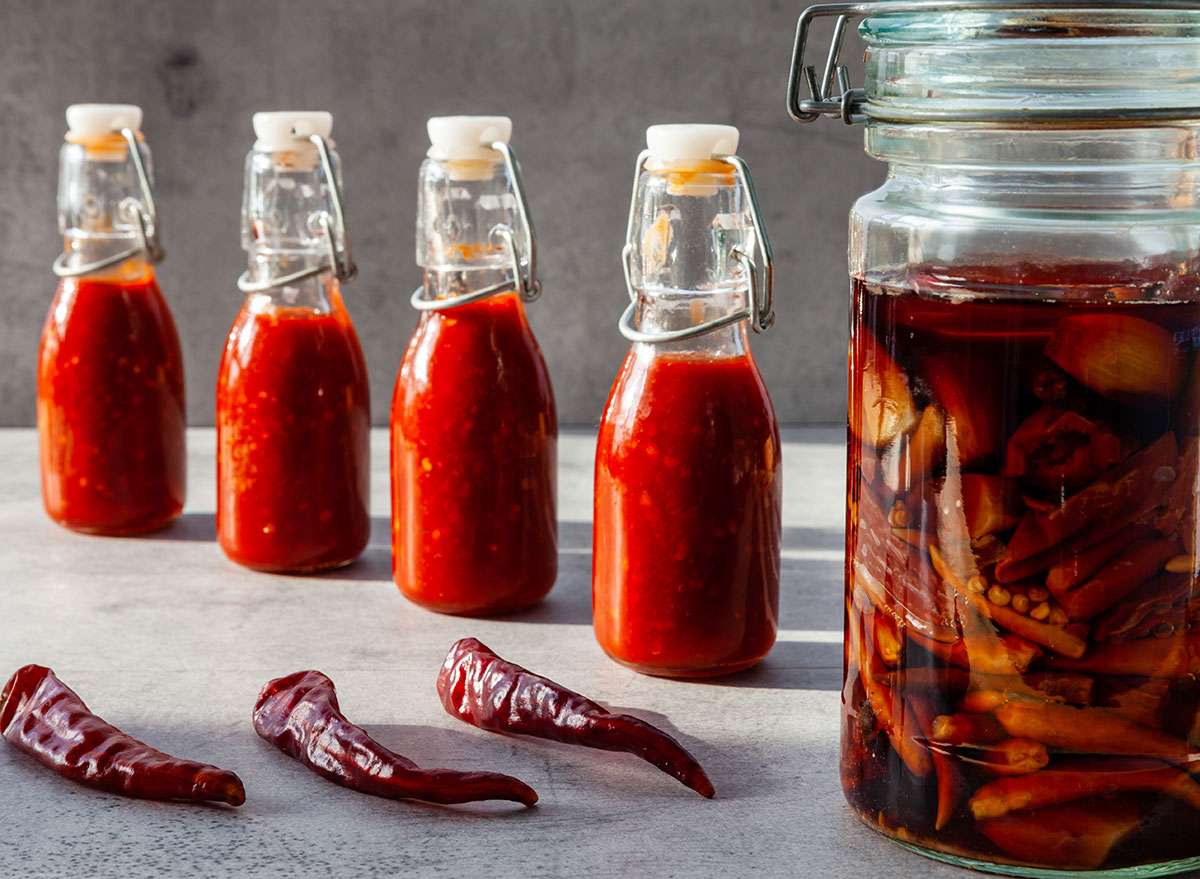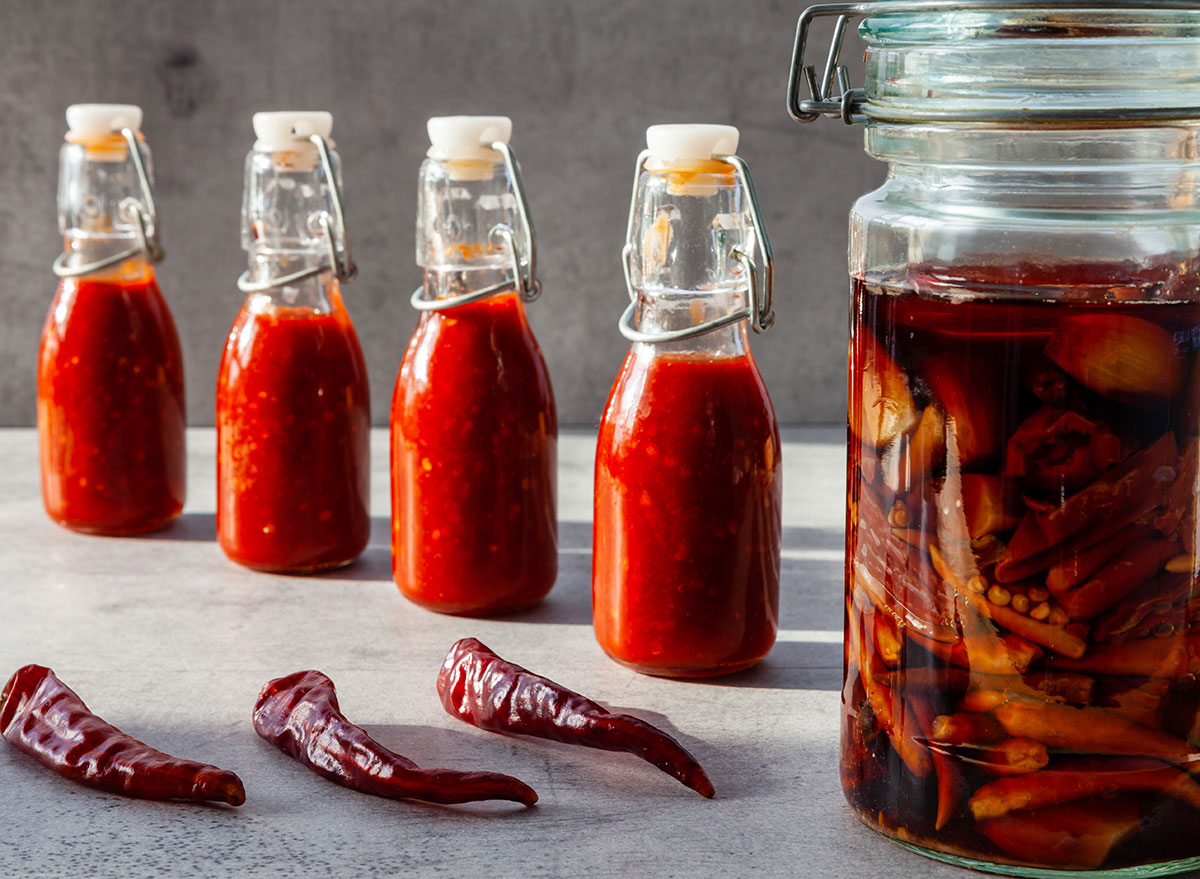 Wonder how this hot sauce would taste on a Philly Cheesesteak?
RHODE ISLAND: Cholula Hot Sauce
If you want to have make sure you never run out of hot sauce, a 64 oz big bottle of Cholula is available.
SOUTH CAROLINA: Cholula Hot Sauce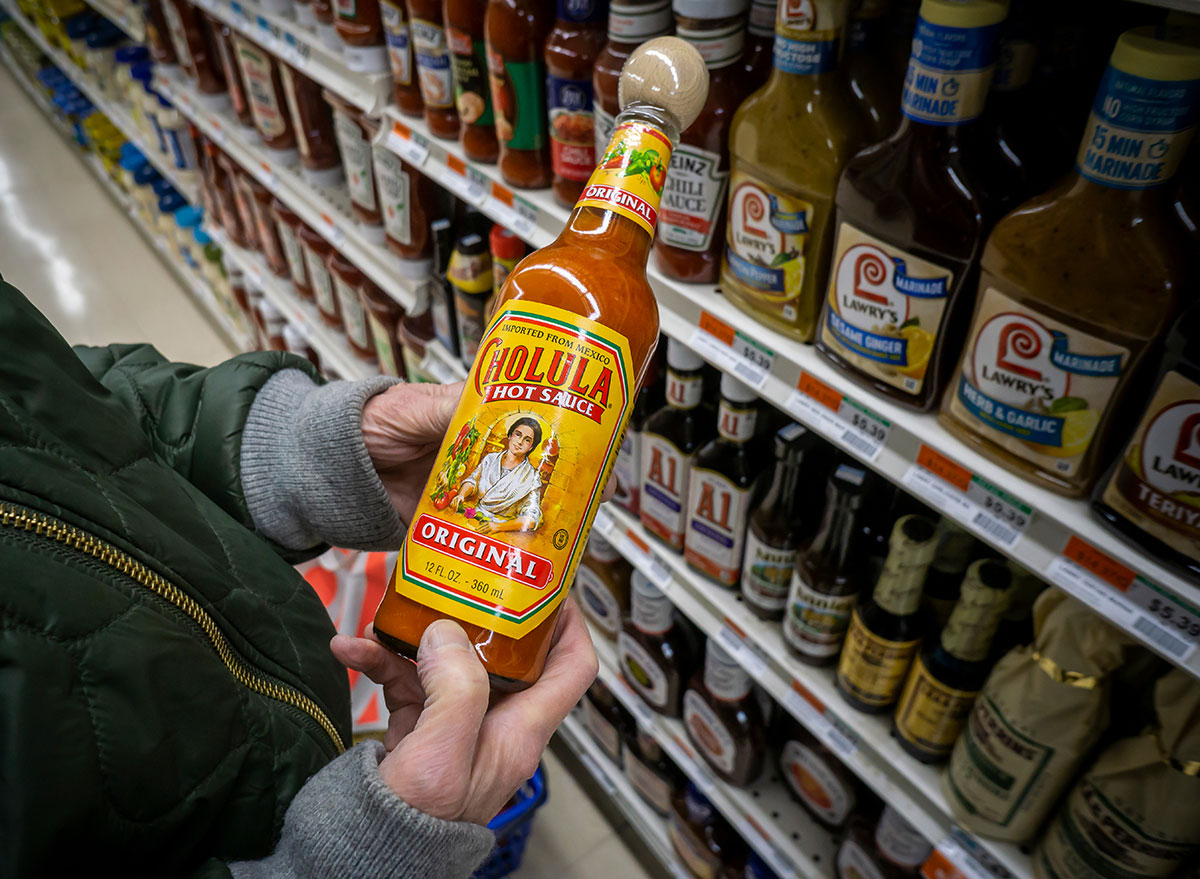 Consuming hot sauce could even help reduce your risk of developing type 2 diabetes. One study found that participants who consumed a meal containing capsaicin had more normalized insulin levels compared to those who ate a meal without it.
SOUTH DAKOTA: Cholula Hot Sauce
Hot sauce is such a beloved condiment that it even has its own holiday. National Hot Sauce Day is November 5, in case you were wondering.
TENNESSEE: Cholula Hot Sauce
In Tennessee, they keep it classic, with Cholula being the most searched hot sauce.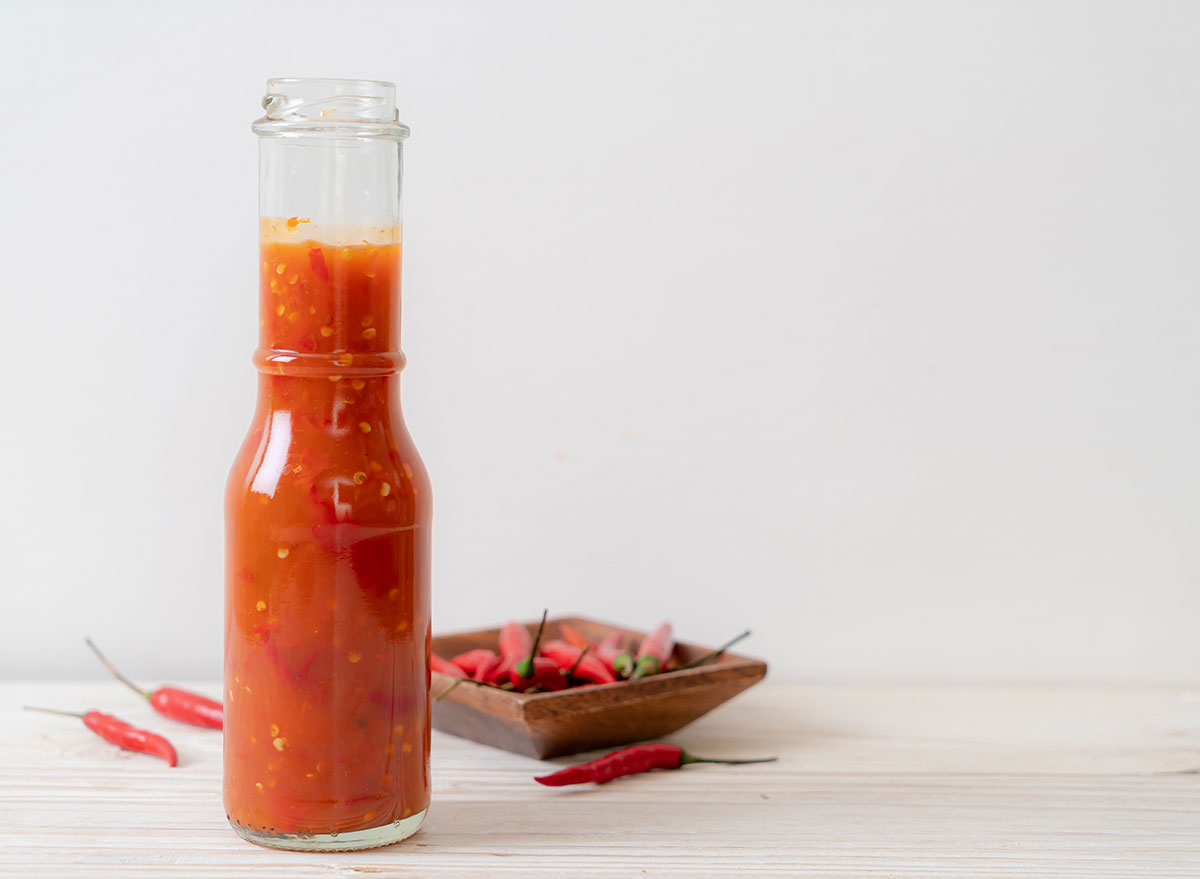 Texan spice lovers prefer hot sauce brand El Yucateco over any other, with the habanero hot sauce boasting 3,117 searches in the last 12 months.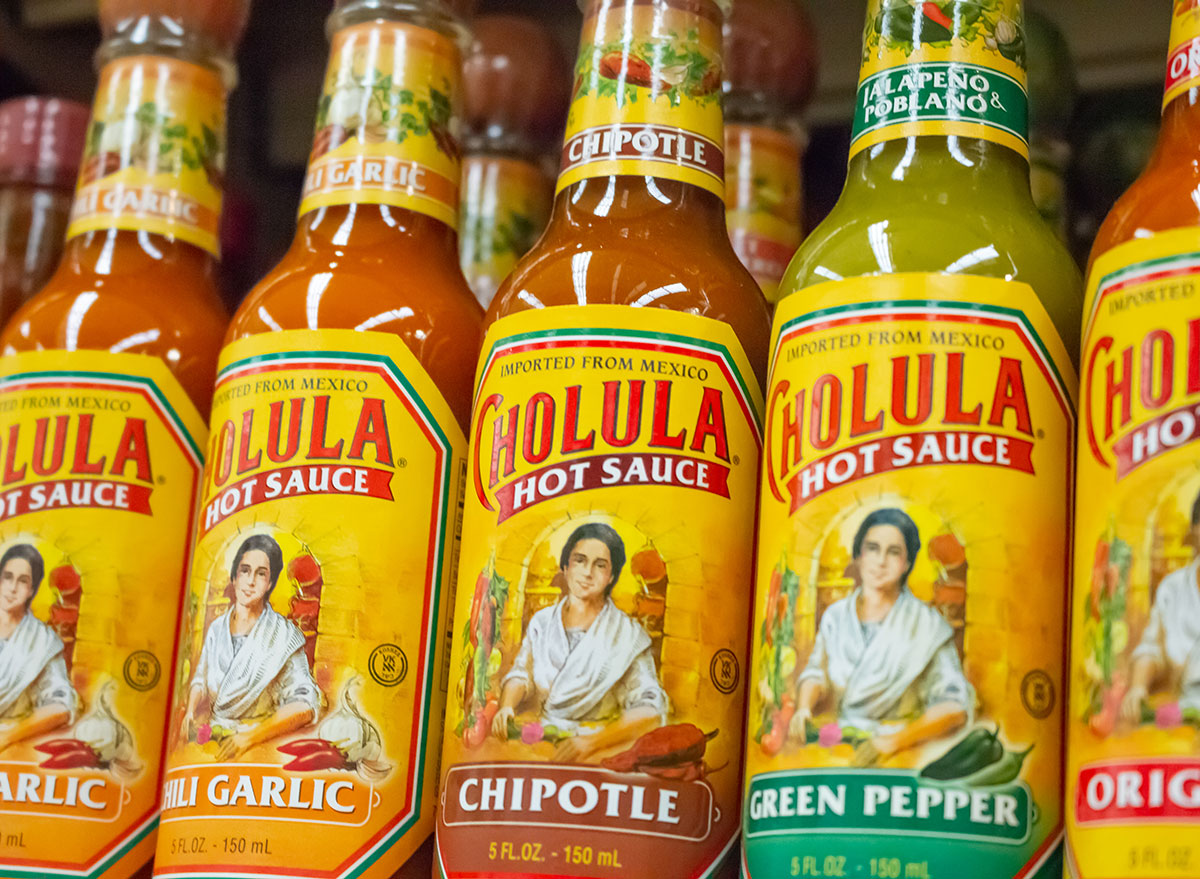 Cholula has been voted the best hot sauce in the U.S., so you really can't be surprised that it really is a favorite just about everywhere.
VERMONT: Cholula Hot Sauce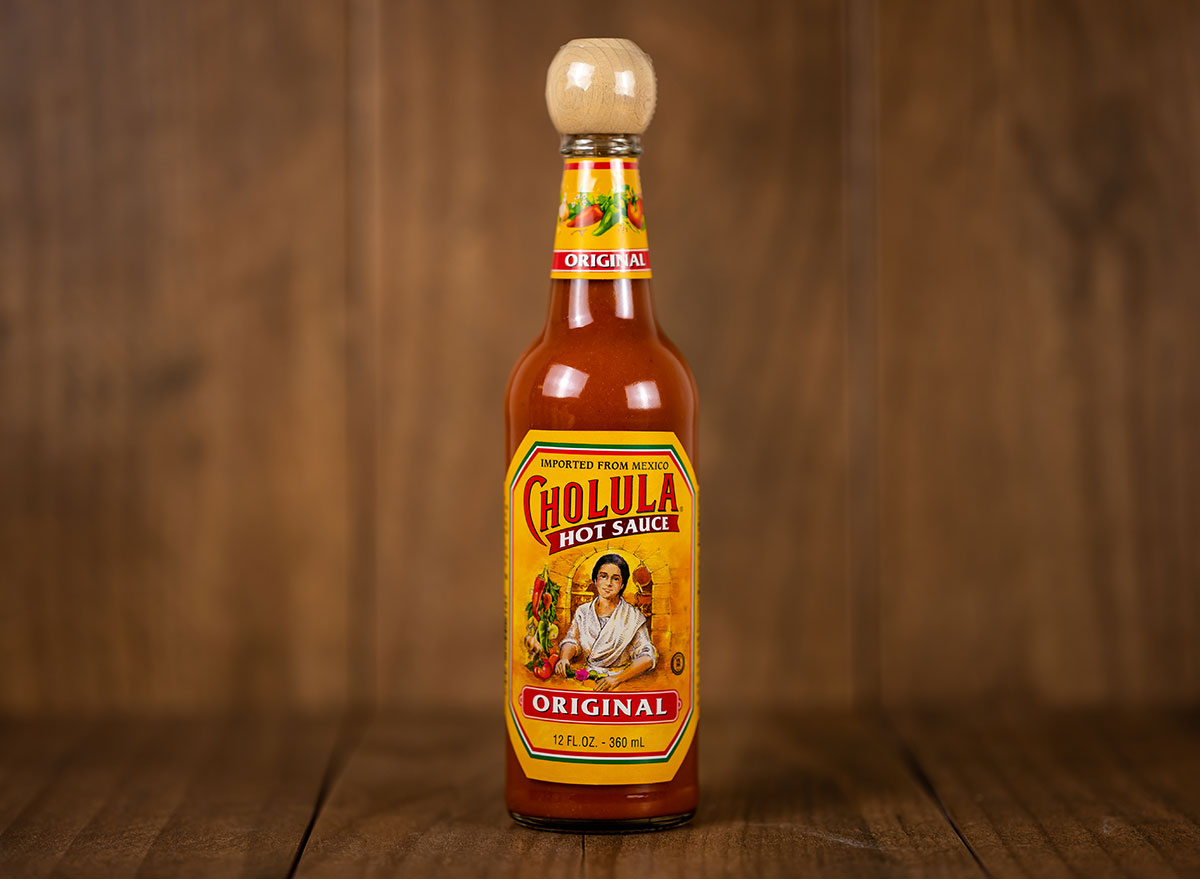 Don't be afraid to add hot sauce to your morning eggs, fried chicken, ramen, and of course, a Bloody Mary. Brunch wouldn't be the same without it!
VIRGINIA: Cholula Hot Sauce
Cholula Hot Sauce is thought to be a solid, basic hot sauce that is a great one to start with if you're trying to convince a friend to try the sauce for the very first time. One taste of this stuff, and there's a good chance they won't go back to life without it.
WASHINGTON: Cholula Hot Sauce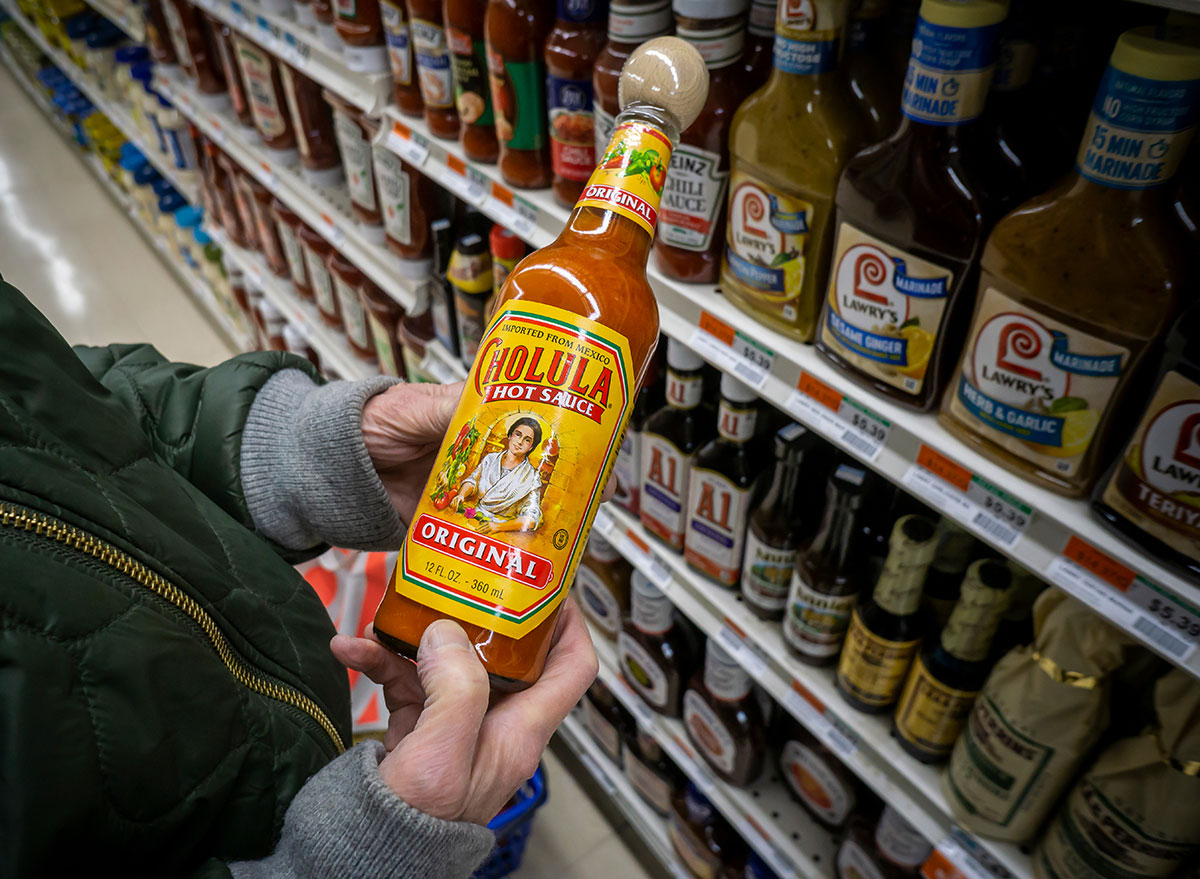 Worried about your sugar intake? Cholula is actually sugar-free.
WEST VIRGINIA: Cholula Hot Sauce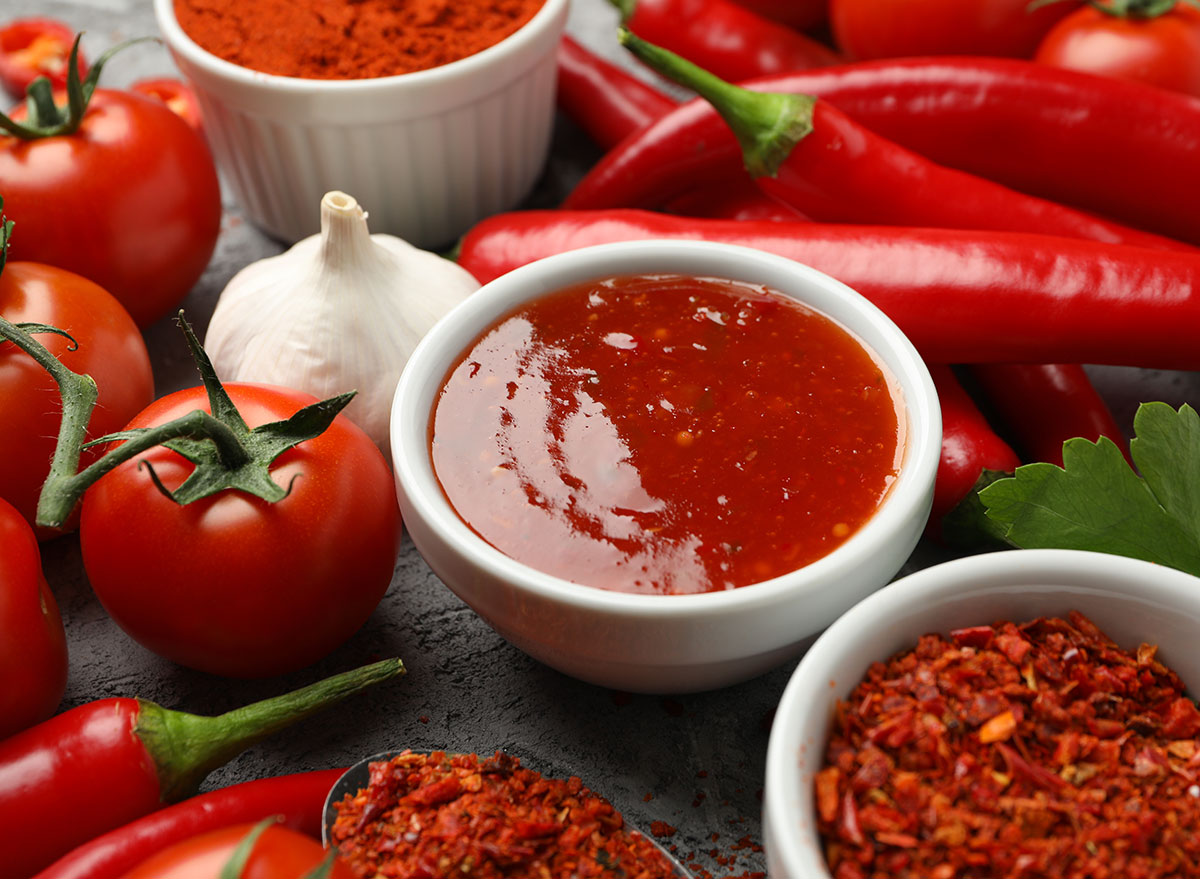 And it's vegan, too.
WISCONSIN: Cholula Hot Sauce
Adding a spicy hot sauce to your meal might do wonders to lift your mood. According to a Northwestern University research center, capsaicinoids trigger signals that trick your brain into thinking you're in pain. Stay with us here. In response to this, your brain then releases feel-good hormones to combat the perceived pain. How cool is that?
WYOMING: Cholula Hot Sauce
Even in Wyoming, this hot sauce is beloved. It's truly the best of the best.
Jennifer Maldonado
Jennifer Maldonado is a senior editor at Eat This, Not That!, specializing in food and health content.
Read more about Jennifer