50 Restaurants Across the U.S. That Have Cult Followings
Anyone up for a road trip across America to dine at all of these places?
One of the best parts of traveling is the opportunity to try all kinds of new food. A destination's cuisine tells you so much about the culture and history of the place, and sampling local eats is an easy way to fall in love with a city. While searching for "best restaurants" in any given city is helpful, you often fall into tourist trap territory. But we're here to serve as a guide so you never have to face that situation.
We've broken down a list of cult-favorite restaurants in every U.S. state that are beloved by not only tourists but most importantly, locals. Make sure you visit these spots the next time you head to one of these places.
Here are 50 restaurants across America that have a cult following you're going to want to dine at. And for more, check out these 15 Classic American Desserts That Deserve a Comeback.
ALABAMA: Ollie Irene in Mountain Brook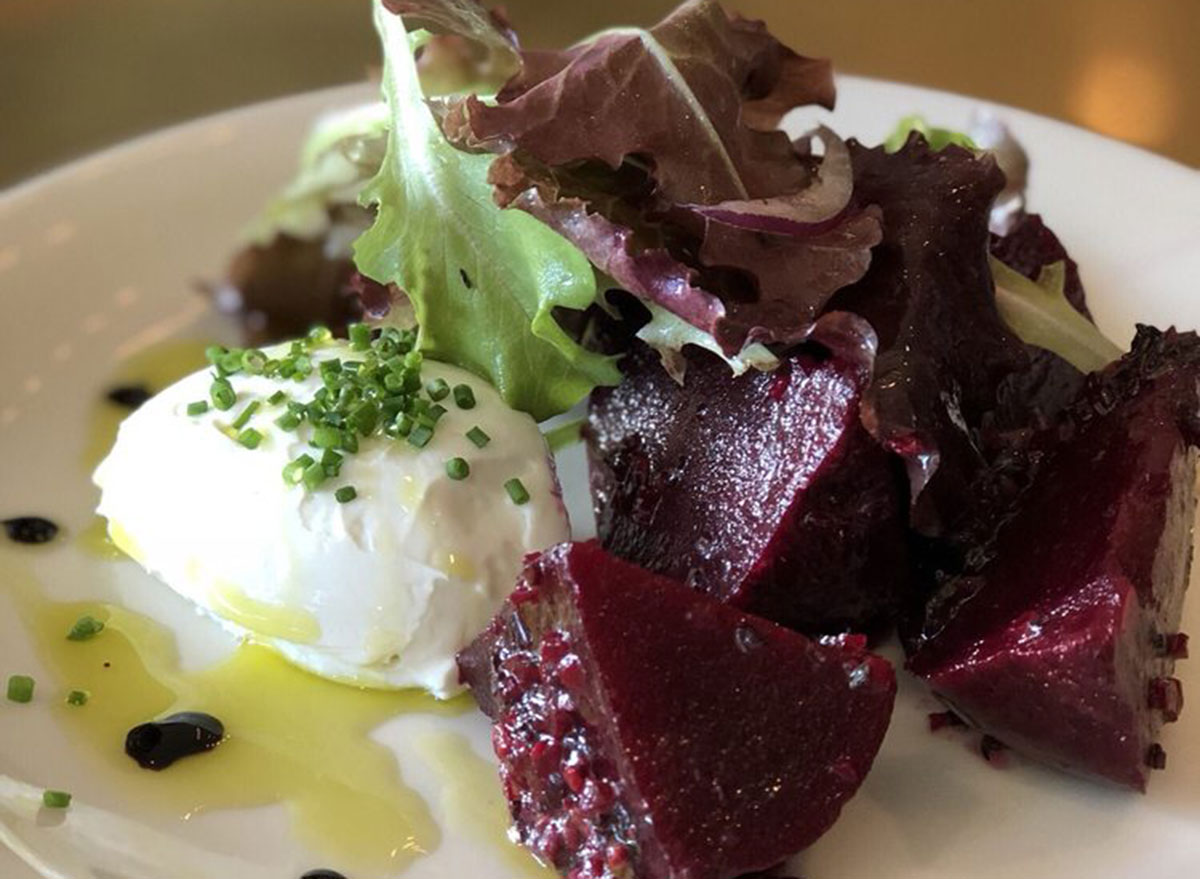 This small bistro located just outside of Birmingham is definitely worth going out of the way for. It serves an eclectic mix of foods ranging from Korean BBQ to chicken liver paté. Locals highly suggest asking for their secret off-menu burger for an exciting dining experience and don't forget to try out one of their signature cocktails.
ALASKA: Snow City Cafe in Anchorage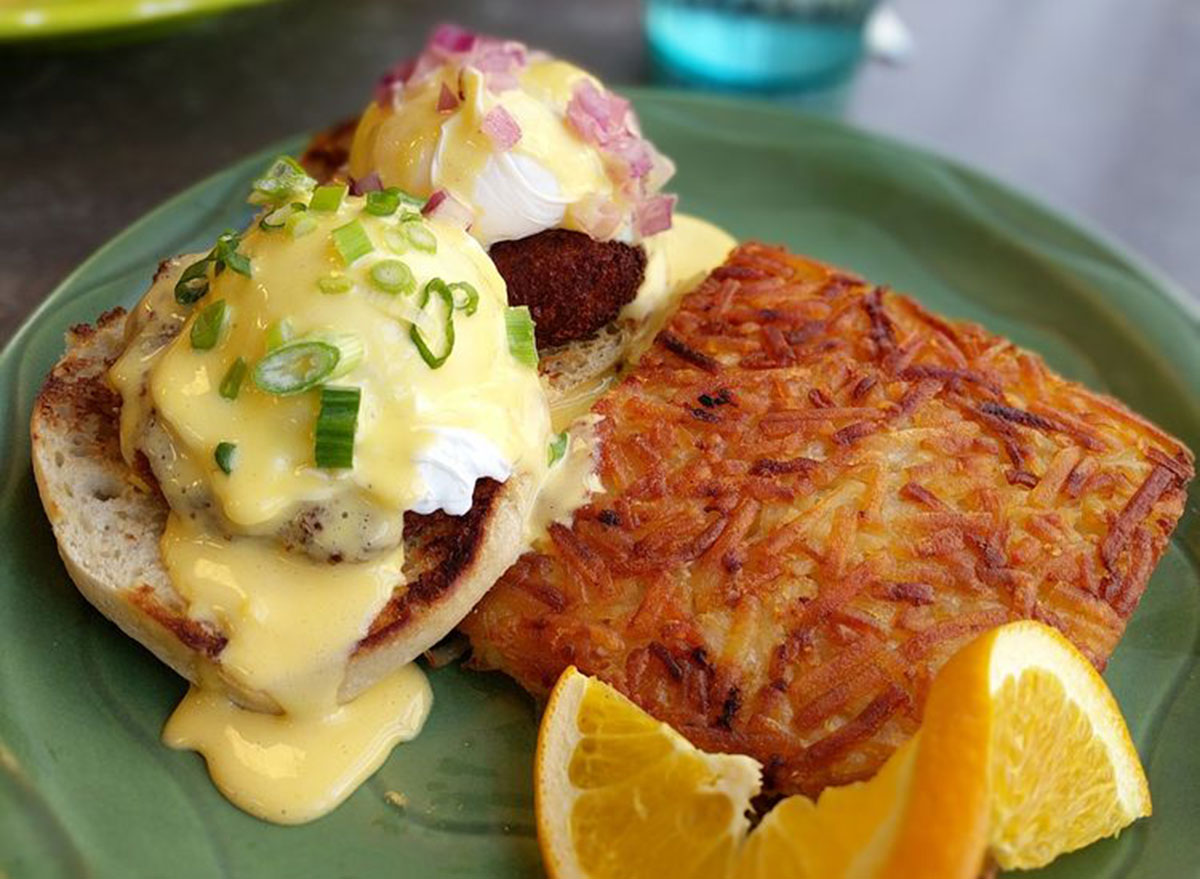 For brunch fanatics, there really isn't a better stop than Snow City Cafe. The casual downtown Anchorage restaurant is known for its creative take on traditional breakfast fare, which is served all day. Make sure you call ahead to reserve a table, as it tends to fill up quickly, but while you wait, check out the art on the walls created by local artists.
ARIZONA: Canyon Crepes Cafe in Lake Powell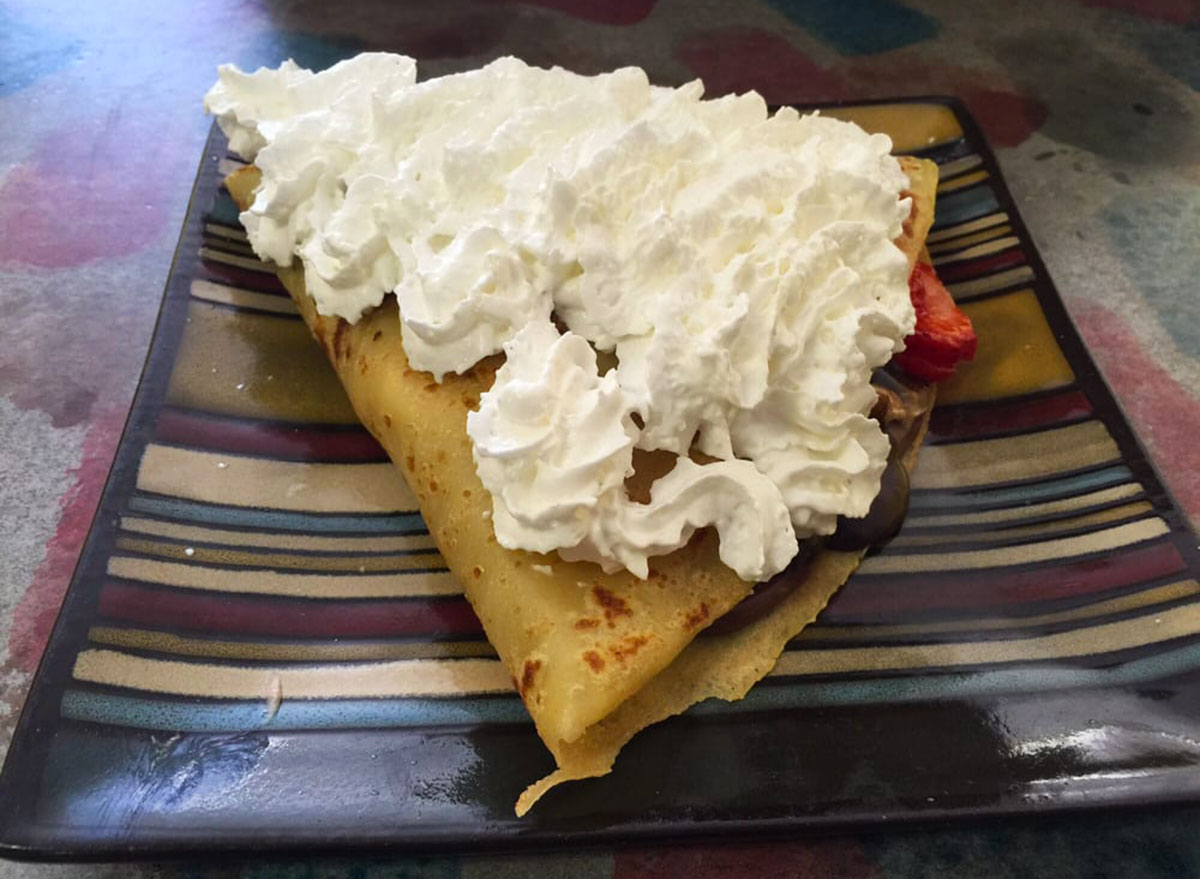 While there is definitely a thriving food scene in the bigger cities of Arizona, Canyon Crepes Cafe is a hidden gem tucked away in the northern part of the state. Lake Powell and Page are usually pass-through cities for people looking to visit Horseshoe Bend and Antelope Canyon, but this is definitely worth a stop. It's a mom-and-pop, no-frills place that offers a huge selection of both sweet and savory crepes in generous portion sizes.
ARKANSAS: Petit & Keet in Little Rock
Petit & Keet has been voted best restaurant in Little Rock, and it's pretty clear to see why. It's an upscale American restaurant that won't break the bank, and the impeccable service will leave you wanting to come back time and time again. Make sure you try their Berkshire pork chop, which is topped with molasses and mustard cream and accompanied by roasted sweet potatoes and grilled asparagus.
CALIFORNIA: Mirabelle Wine Bar in Valley Village
There are too many restaurants in California to choose from, but Mirabelle Wine Bar certainly stands out as one of the best and most beloved. This unassuming place, which sits in between a kosher butcher and a bakery, is one of the coziest spots you'll find in the City of Angels. Most of the plates are small, but the bar serves a new pasta dish every Thursday night to keep it interesting. The dark and moody ambiance and music played on cassette tape, paired with the extensive wine list and menu of light bites, makes for a perfect evening out.
COLORADO: My Brother's Bar in Denver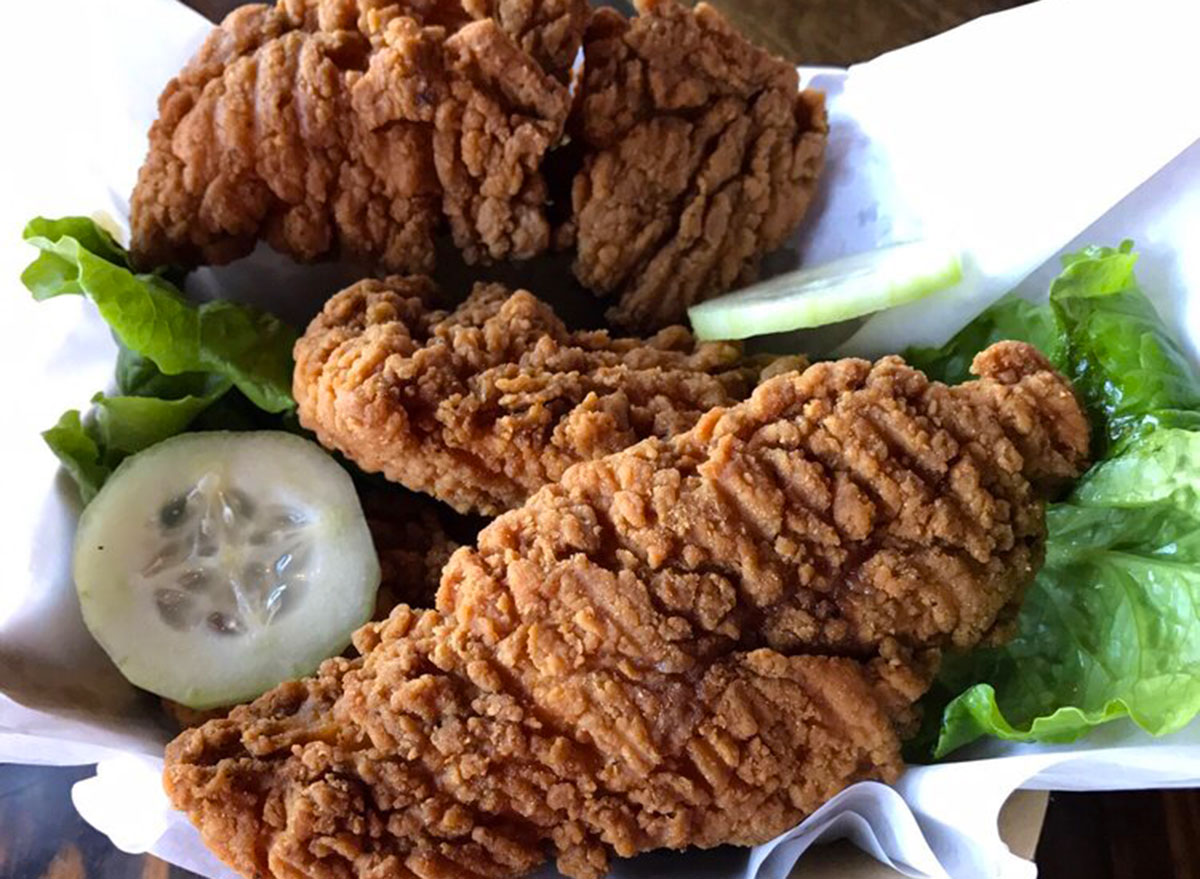 Is there a better combo than burgers and beers? My Brother's Bar in Denver definitely doesn't think so. This place is a bit tough to find because it doesn't have a sign out front, but it's definitely worth searching for. Enjoy elevated bar food, a hefty beer selection, and a laid-back vibe that makes for a fun lunch or dinner. If you visit during warmer weather, be sure to snag a table out on the patio.
CONNECTICUT: Rein's New York Style Deli in Vernon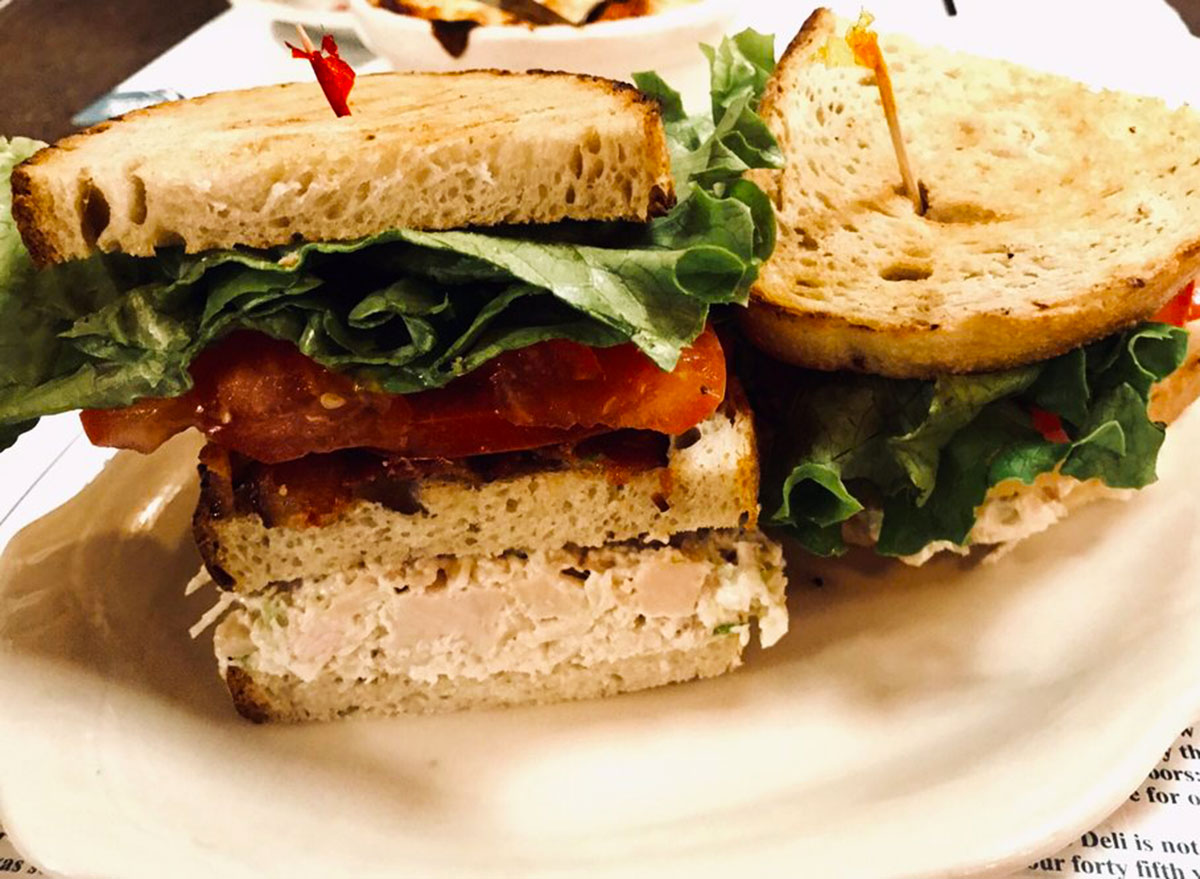 With over 3,000 Google reviews averaging 4.6 stars, it's pretty clear that Rein's New York Style Deli is a local favorite. Located just off I-84 around the midway point between New York City and Boston, the restaurant offers simple, straightforward deli food, ranging from breakfast sandwiches and bagels on lox to towering deli sandwiches and scrumptious desserts. Of course, the rye bread is a must regardless of what sandwich you're ordering, and don't forget to grab a jar of pickles to take home with you.
DELAWARE: Drop Squad Kitchen in Wilmington
Vegan kosher food has never looked so good. Drop Squad Kitchen is known for big, hearty dishes that focus on fresh and seasonal ingredients. While the salad bowls and creative sandwiches are the highlights of the menu, make sure you don't skip the drinks. The juices and mocktails are packed full of tasty ingredients (the Mojito Green is perfect on a hot summer day), and the smoothies and milkshakes won't make you miss their dairy counterparts.
FLORIDA: Oxford Exchange in Tampa
If you ask any native Tampanian what restaurant you should go to when you visit, Oxford Exchange is likely on the top of their list. Open for breakfast and lunch, this upscale American spot is known for its bright, airy dining area in the atrium and generous portions of simple but perfectly cooked food. There are separate coffee and tea bars if you want to grab a drink for the road, and don't forget to stop in their bookstore and boutique gift shop for souvenirs.
GEORGIA: Empire State South in Atlanta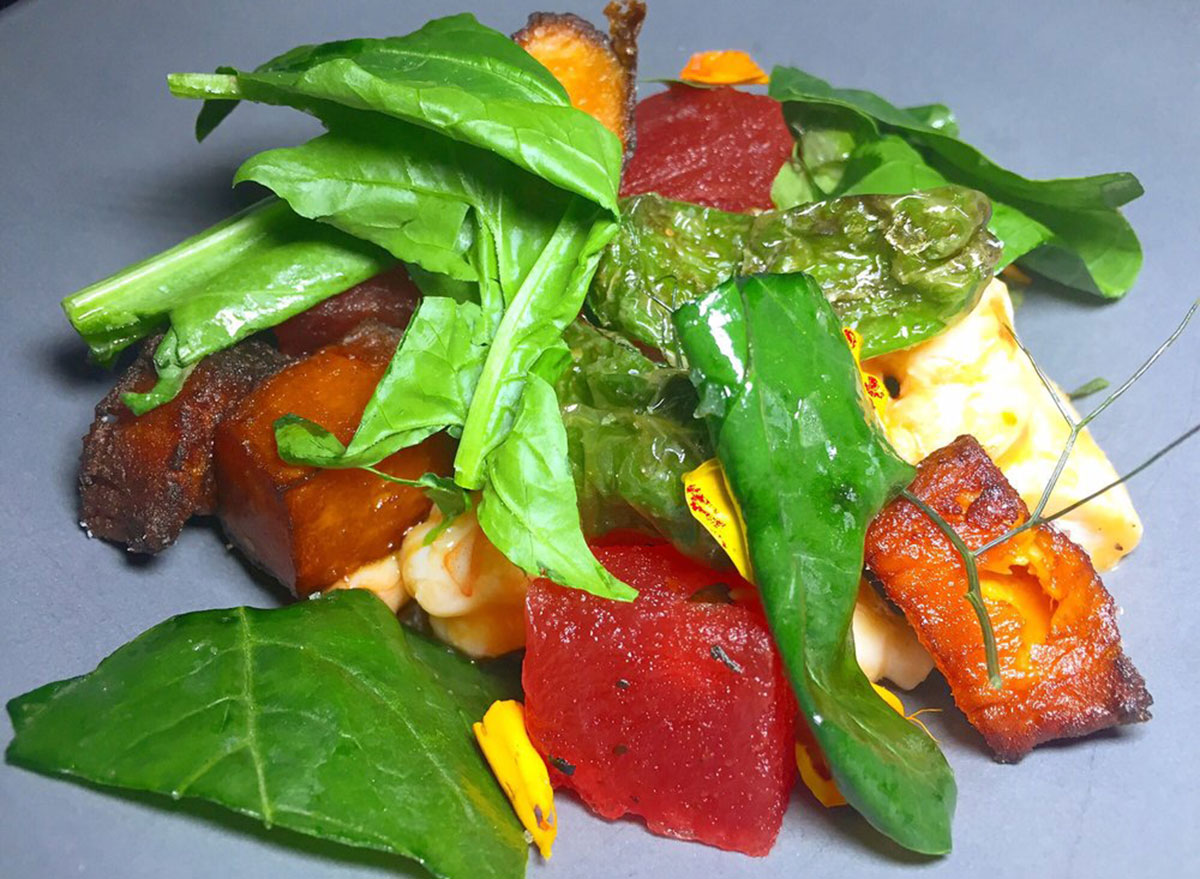 Empire State South and Chef Hugh Acheson are Atlanta landmarks, and it's clear to see why both locals and tourists frequently visit. The ambiance is family-friendly, but the dining is still upscale, and the menu offers fun updated takes on Southern comfort food favorites. The drink menu also boasts fun cocktails and a mix of local craft beers. If you're there for lunch, make sure you try one of their appetizers in a jar.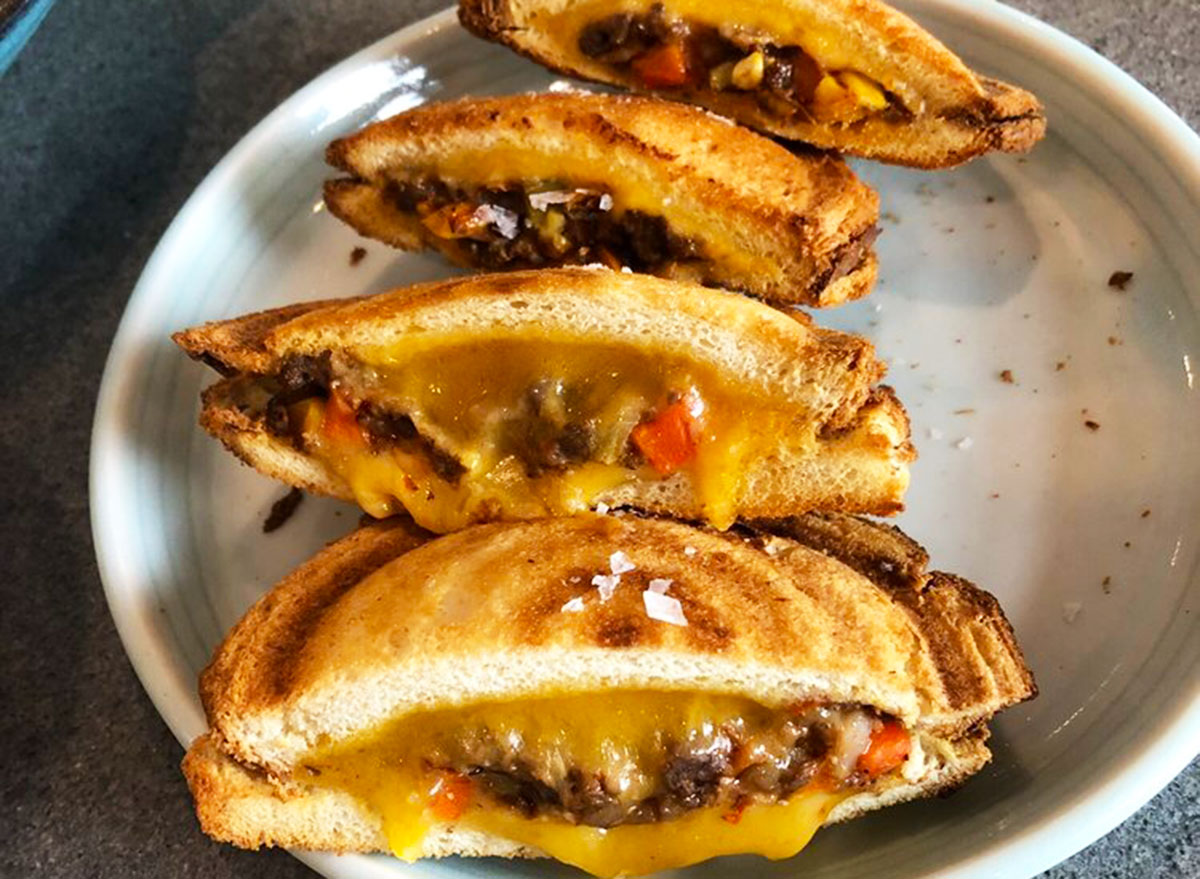 Asian fusion food is at its finest at Lineage. Founded by James Beard nominee chef Sheldon Simeon and now headed by his protege, MiJin Kang Toride, the cuisine of this casual restaurant mixes everything you love about Hawaiian food with traditional Asian eats from around the globe. You can expect to try everything from dim sum to kim chee dip, and katsu to sinigang.
IDAHO: Michel's Christiania in Ketchum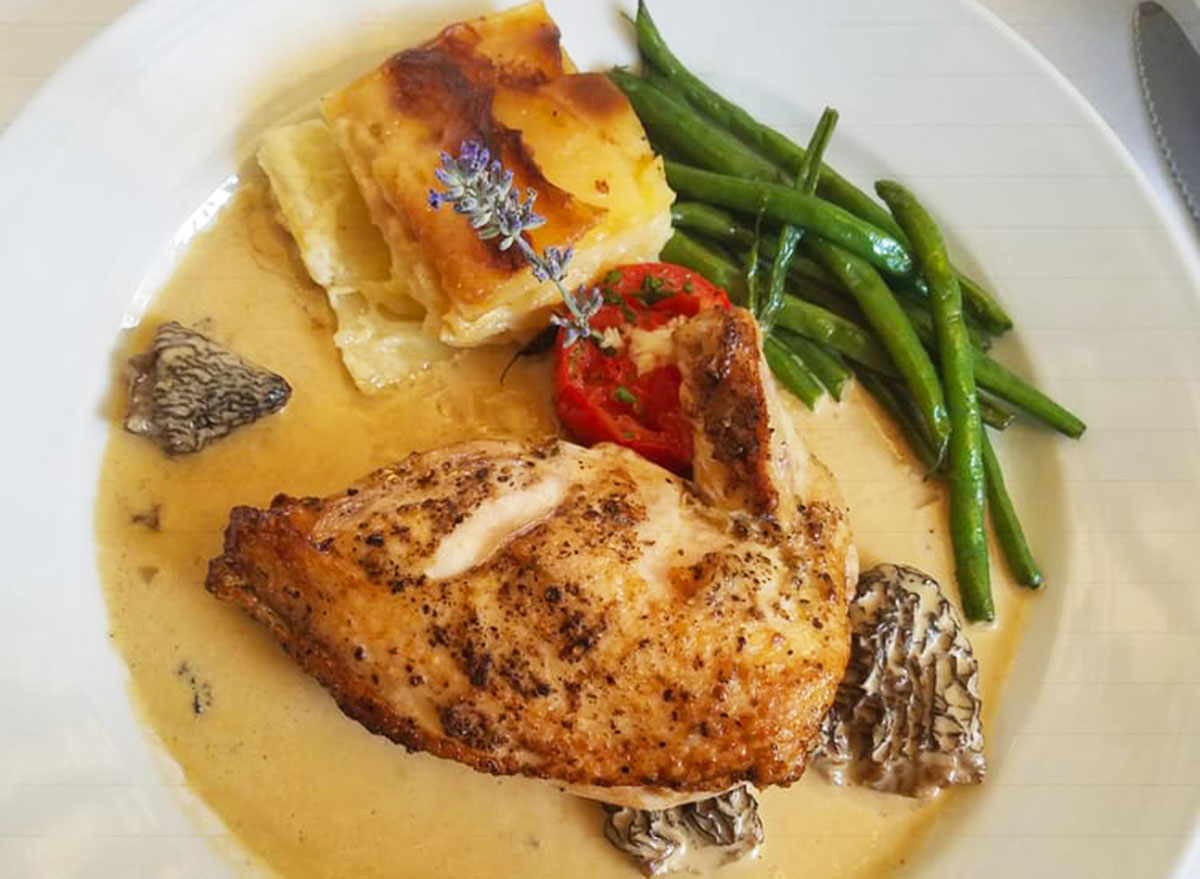 If you're in Ketchum for a ski vacation, you absolutely cannot skip Michel's Christiania. This upscale French restaurant will transport you to the French Alps, especially on a snowy day. You can't skip traditional French favorites like the escargot and potatoes au gratin, and make sure you peek at the wine list to top accompany your meal.
ILLINOIS: Luella's Southern Kitchen in Chicago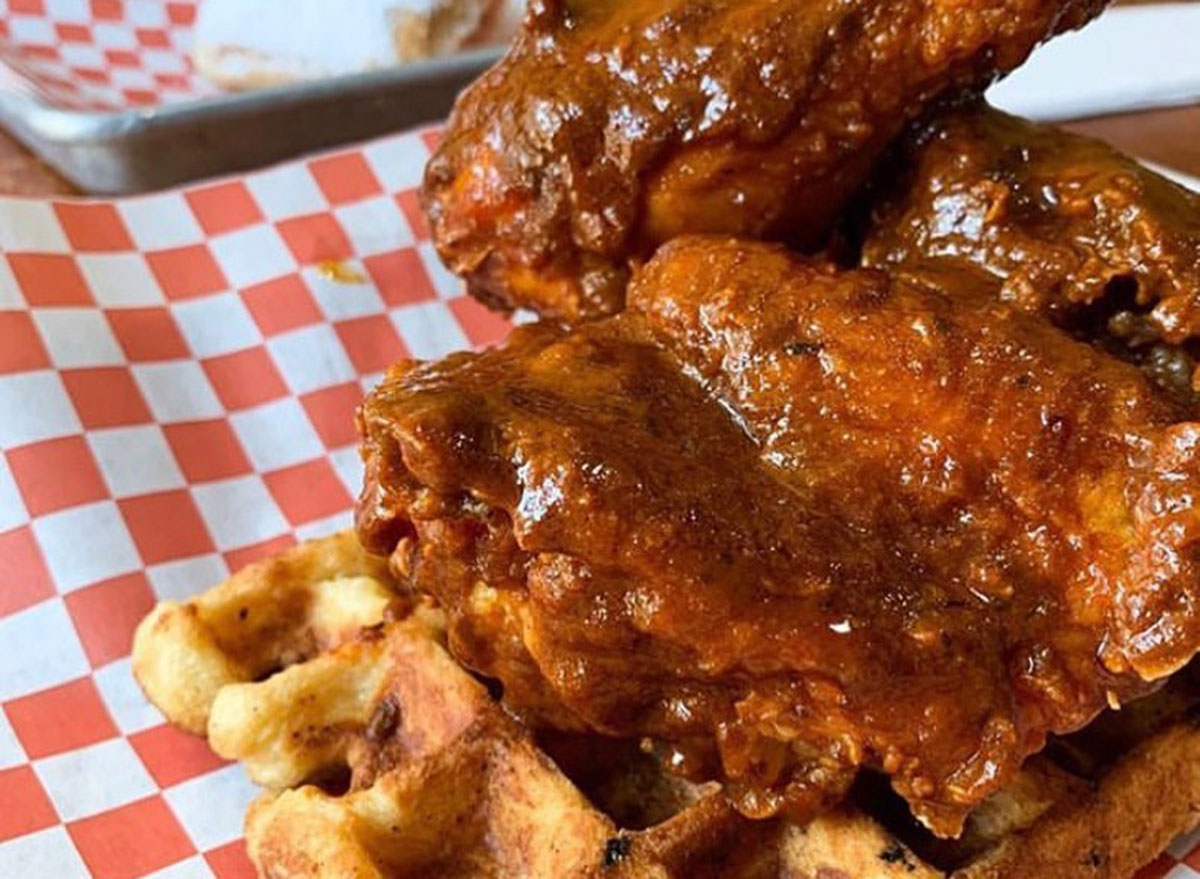 If you're looking for Southern food in Chicago, look no further than Luella's. With chicken gumbo, shrimp and grits, and even a pimento cheeseburger, there's something for every Southern food lover.
INDIANA: Triple XXX in West Lafayette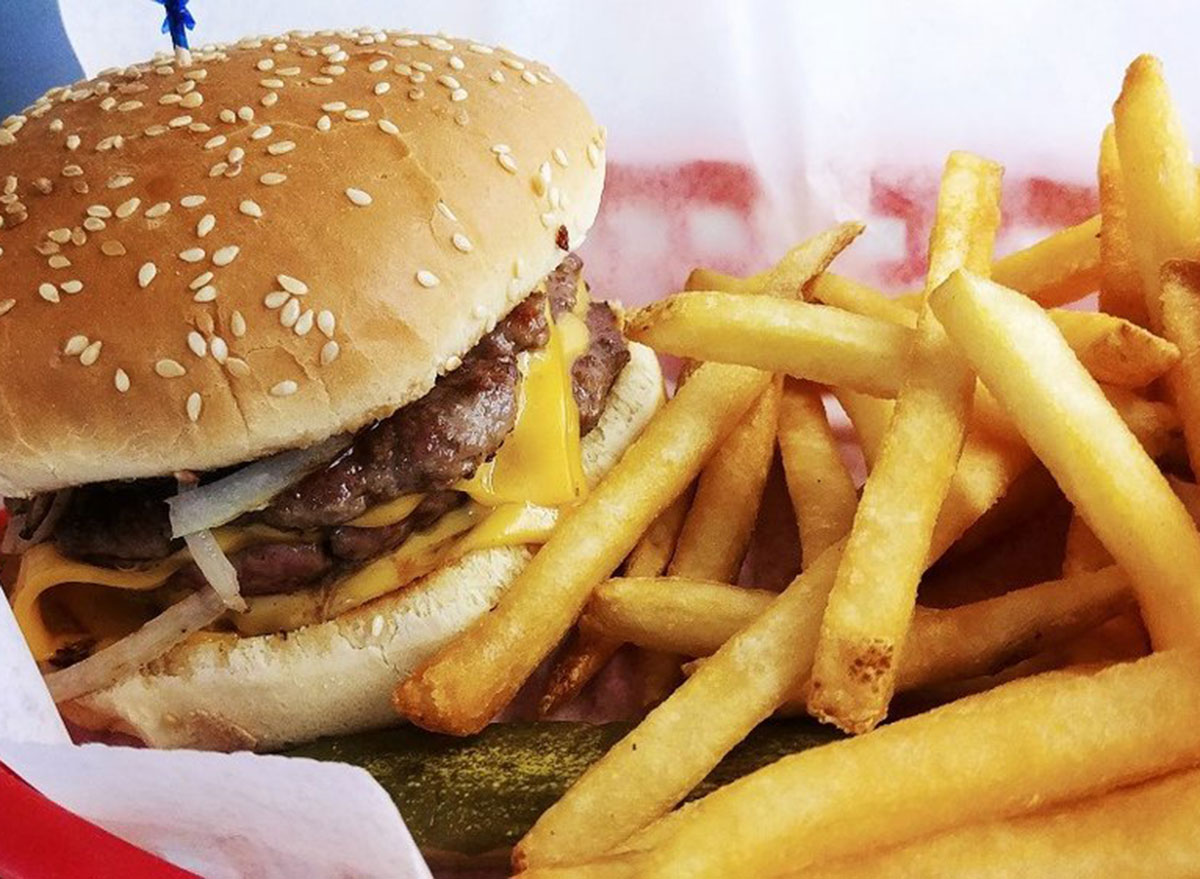 If Diners, Drive-Ins, & Dives is your personal foodie bible, then Triple XXX is a must-see. This old-school joint is set up like a traditional soda shoppe, so you can get your fill of root beer floats, burgers, and fries. They serve breakfast all day and have hand-dipped milkshakes ready to go. The restaurant is almost always packed so expect a tiny wait when you get there, but it's definitely worth the wait.
IOWA: Hamburg Inn No. 2 in Iowa City
There is no better spot in Iowa for a standard American menu than Hamburg Inn No. 2. In fact, it's so American that it has been visited by Presidents Reagan, Clinton, and Obama—there's even a booth named after the former—and was featured on the TV show The West Wing. The eats are delicious of course, but if nothing else, visit for the walls packed full of historical memorabilia.
KANSAS: Prairie Nut Hut in Altoona
Named after its signature dish, Prairie Nut Hut is a bit of a drive outside any major city (the closest is Wichita, which is still an hour and a half away), but well worth the visit. If you've never tried Rocky Mountain oysters—which is actually bull testicles also known as prairie nuts—this is definitely the spot to go to for your first go at them. The rest of their menu offers fried comfort food like chicken sandwiches, frog legs, and okra.
KENTUCKY: Old Hickory Bar-B-Q in Owensboro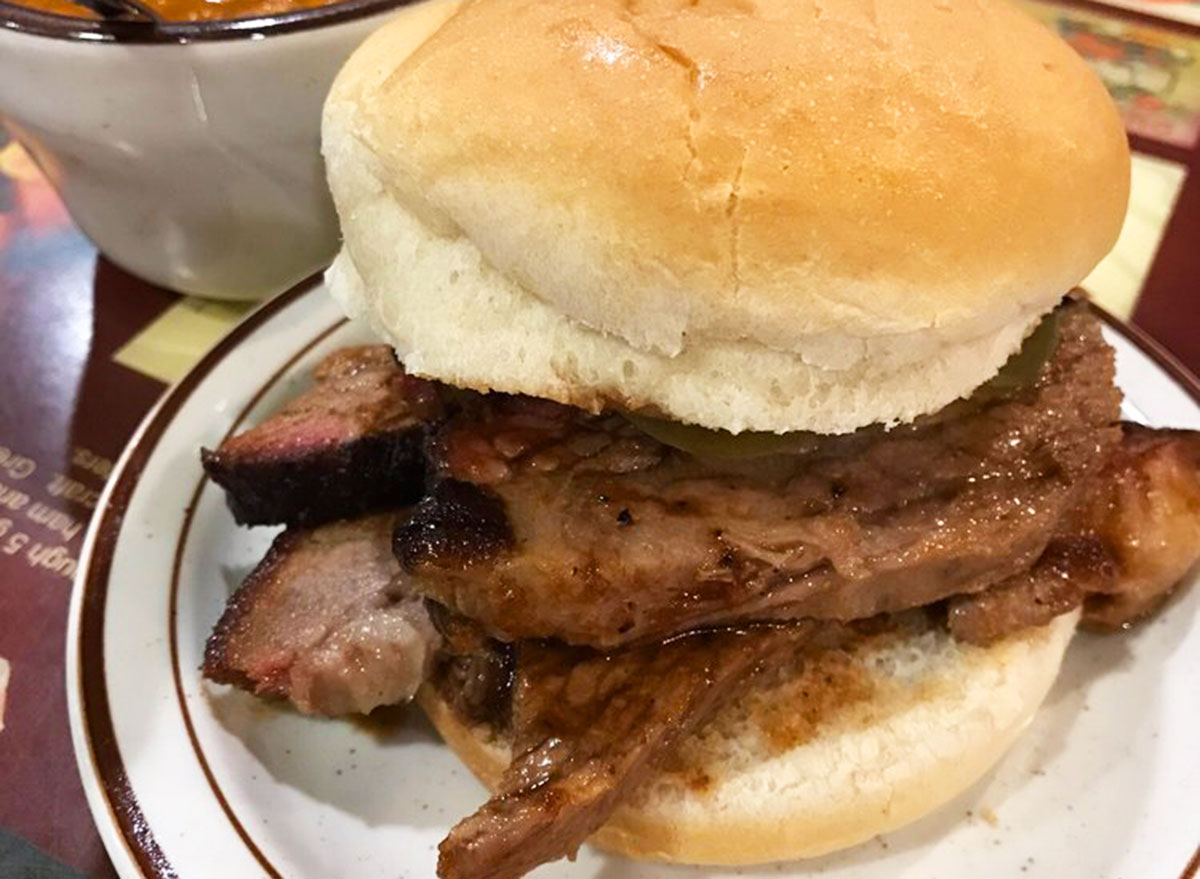 Owensboro is considered the unofficial BBQ capital of Kentucky, and it really doesn't get better than Old Hickory. This homey spot is known for its mutton, but every item on the menu is delicious. Make sure you order a plate so you can add on some Southern side favorites like mac and cheese, onion rings, and more.6254a4d1642c605c54bf1cab17d50f1e
LOUISIANA: Dooky Chase Restaurant in New Orleans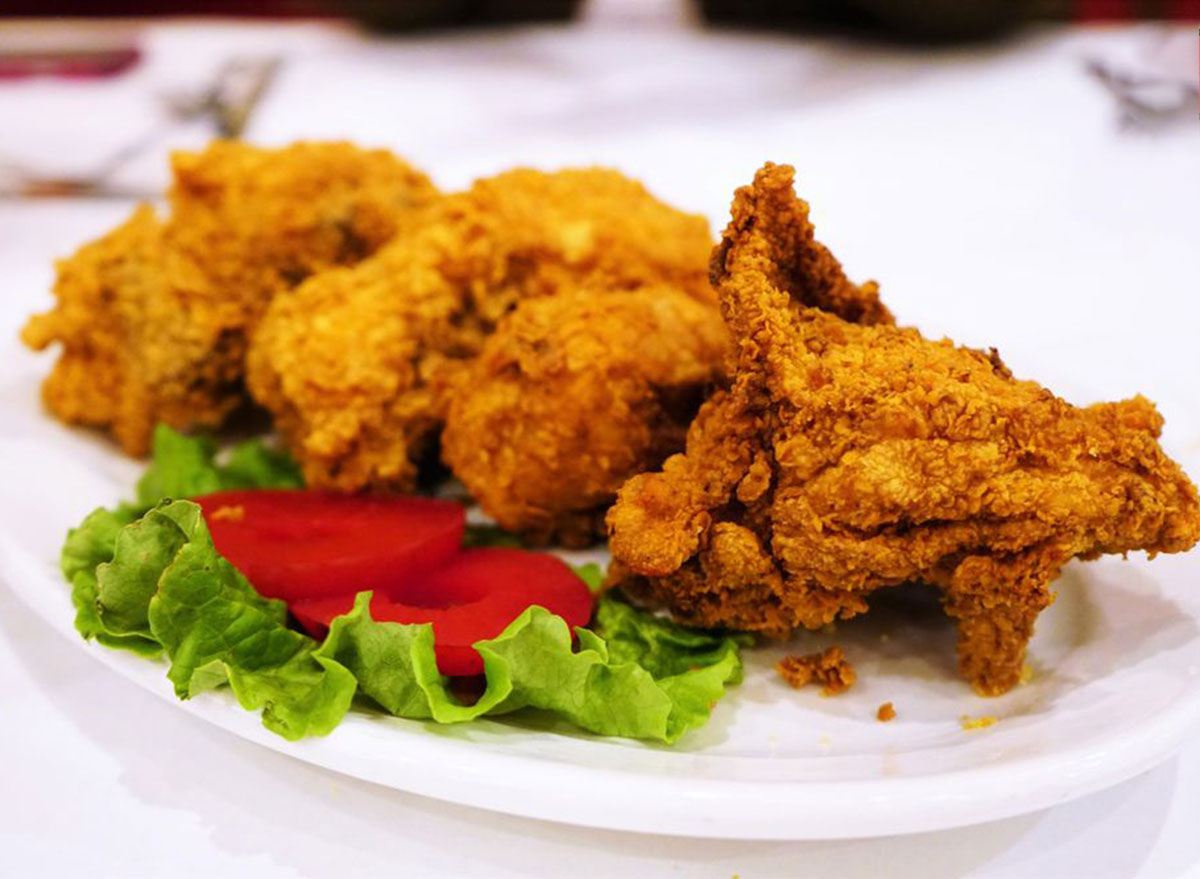 Dooky Chase is an iconic New Orleans restaurant that every person should try when visiting NOLA. The late Leah Chase, who was known to locals as the "Queen of Creole Cuisine," fostered a beautiful atmosphere in her restaurant. The menu offers every New Orleans staple you can think of, including etouffee, gumbo, and po'boys. Make sure you visit for the lunch buffet and don't forget to take a look at all of the art on the walls.
MAINE: The Lost Kitchen in Freedom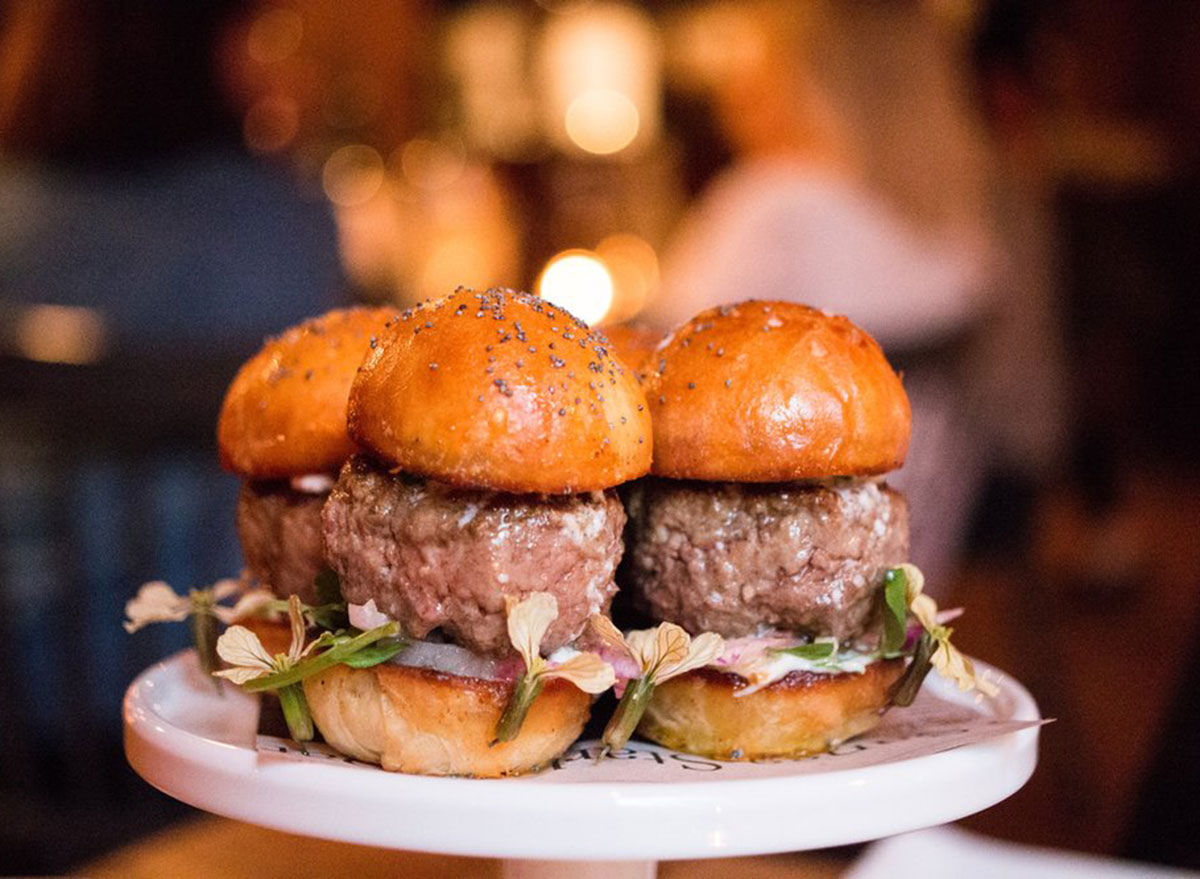 Hailed by The New York Times as the restaurant that "made a tiny Maine town a dining destination," The Lost Kitchen is a fine dining experience unlike any other. The menu is kept secret because the restaurant is only open May through October of each year. Reservations are only granted via lottery: details are posted on the first day of spring (which is March 19 this year), and the lottery begins via snail mail on April 1. It's an unusual system that makes for a truly special and unforgettable evening.
MARYLAND: Cantler's Riverside Inn in Annapolis
Eating local soft shell crab is an absolute must anytime you're in Maryland, and locals can't stop raving about Cantler's Riverside Inn. This Annapolis staple has a gorgeous view of Mill Creek and is a fun, casual spot for the whole family to enjoy.
MASSACHUSETTS: Anchovies in Boston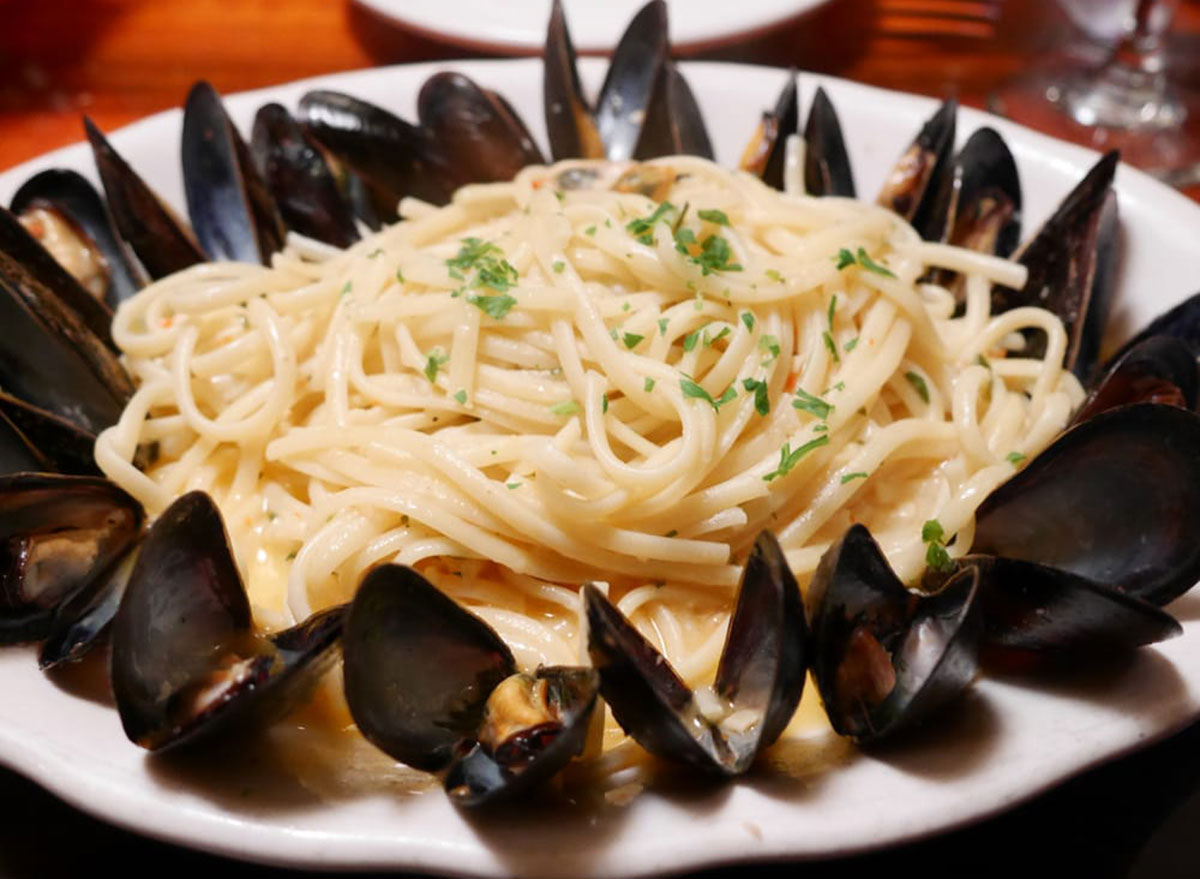 Anchovies is a dive bar-meets-Italian restaurant that is definitely worth visiting on your next trip to Boston. Located in the South End, it's usually frequented by locals but is so far removed from the touristy areas of the city, it doesn't usually get much tourist traffic. It's one of the few places in Boston that serves food until 2 a.m., which makes it the perfect spot when you're having a late-night craving for a plate of pasta and a glass of wine.
MICHIGAN: Sister Pie in Detroit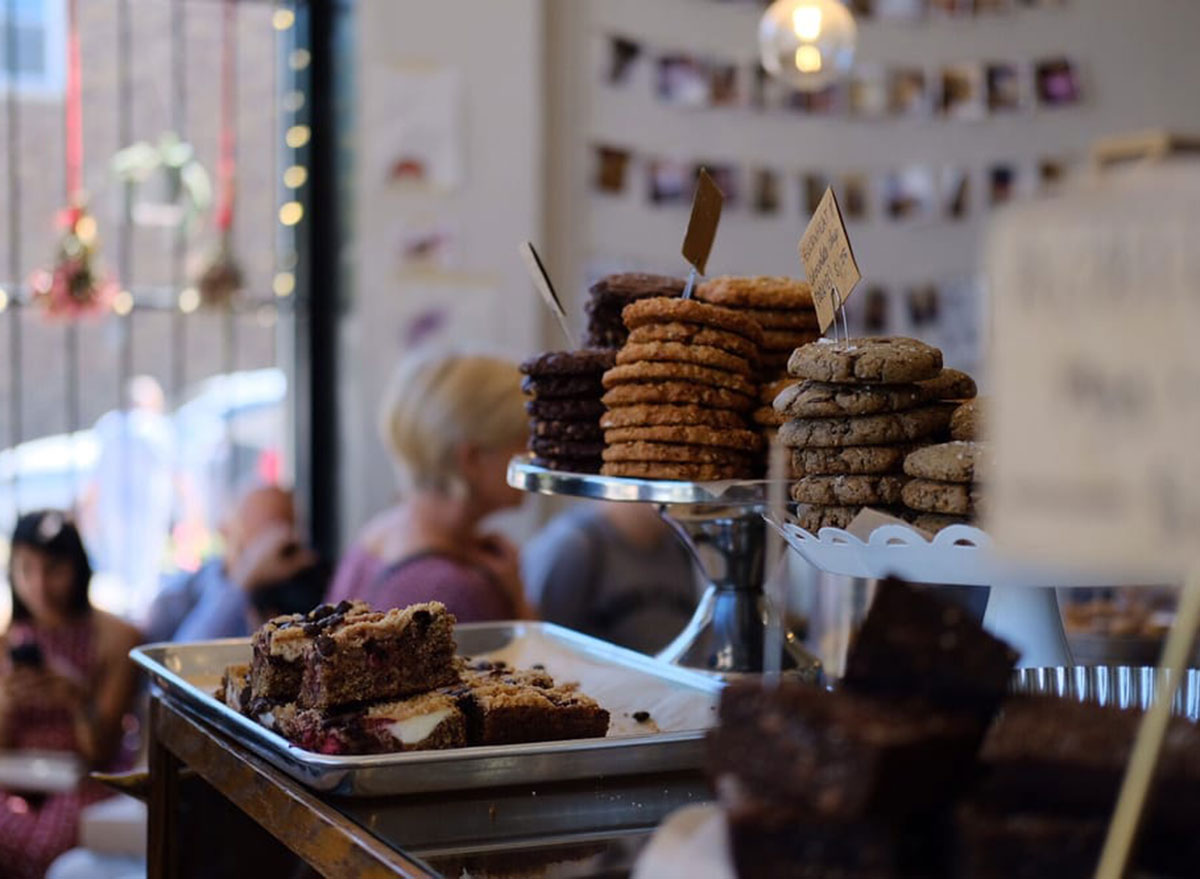 The ever-changing seasonal menu of sweet and savory pies at Sister Pie won't have you missing the fare of a traditional menu. The restaurant is quite small and unassuming, so you can expect that there will be a line out the door each time you go. If you're feeling philanthropic, pre-pay for a stranger's slice through their "Pie-It-Forward" program. And if you're baking-inclined, make sure you get your hands on the shop's cookbook so you can bring their recipes home with you.
MINNESOTA: Young Joni in Minneapolis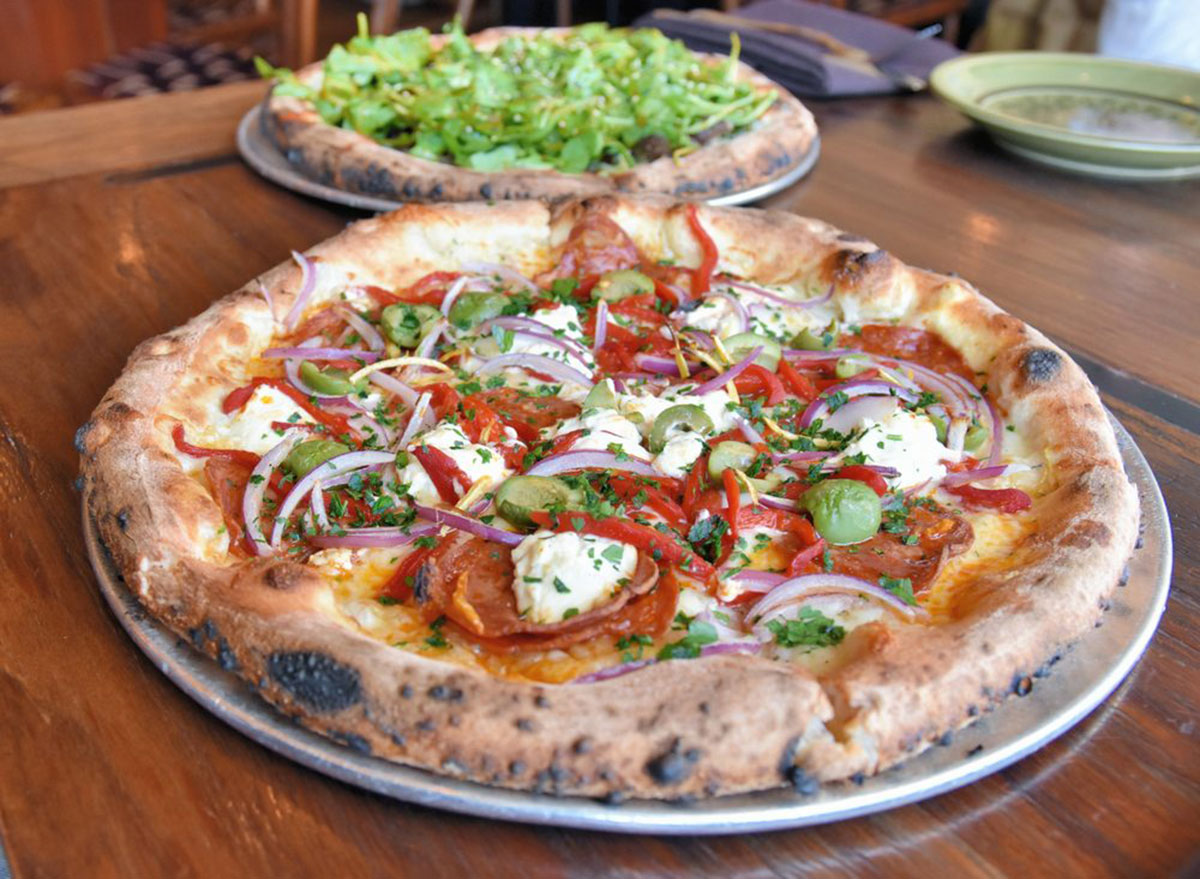 Wood-fired pizza and Korean BBQ under the same roof? Sign us up. Young Joni in Minneapolis is the go-to spot for eclectic eats in the Twin Cities. The pizza selection is pretty standard for a pizza spot—save the Korean BBQ one that mixes soy chili and sesame with mozzarella and arugula—and the entrees are pretty standard for a Korean BBQ spot (pork belly ssäm, anyone?), but together, you can indulge in a truly unique dining experience.
MISSISSIPPI: The Shed Barbeque & Blues Joint in Ocean Springs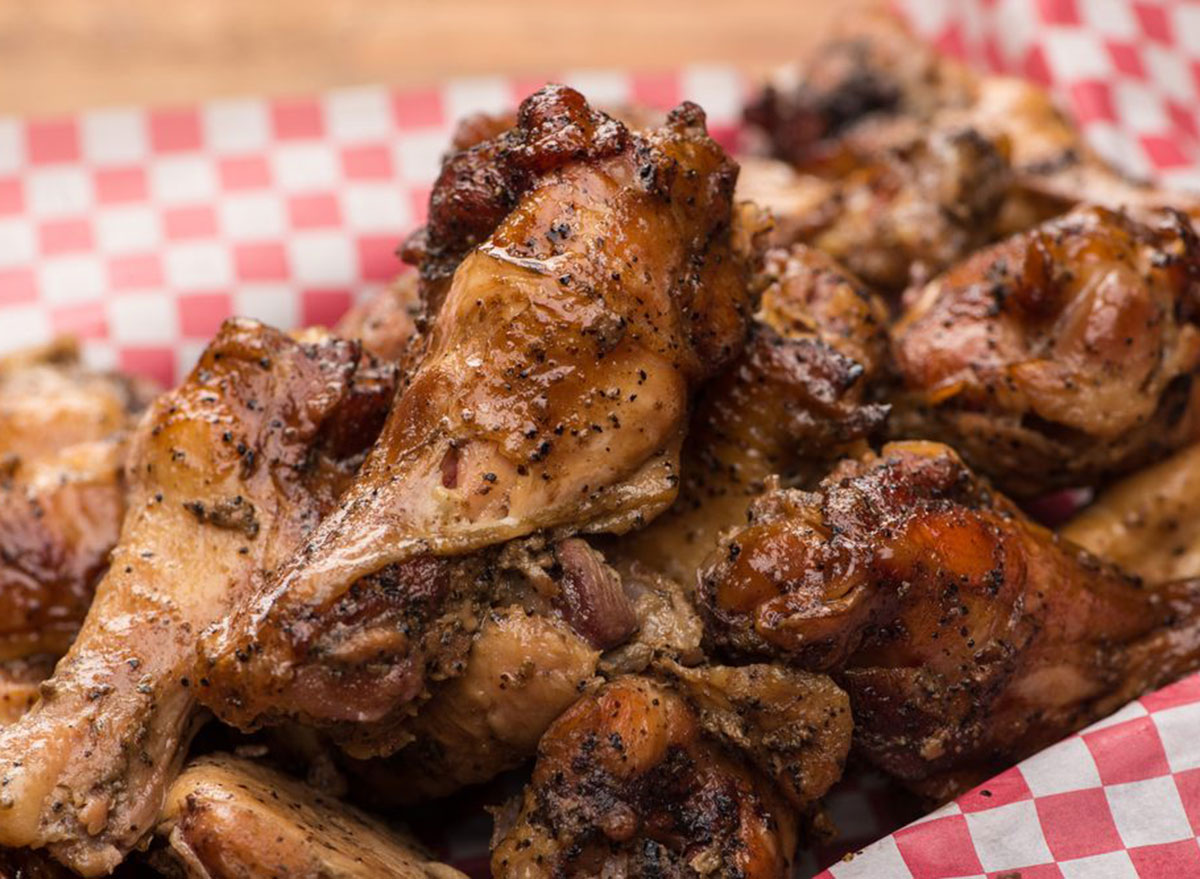 With over 3,600 Google reviews averaging at 4.5 stars, you know that The Shed is both local and tourist-approved. Situated in a junkyard-like setting, this homey comfort food spot is perfect for anyone looking to enjoy a classic barbecue joint set to the soundtrack of classic blues tunes. The house special is baby back ribs, so make sure you get your hands on those when you visit.
MISSOURI: Hungry Hunter in Branson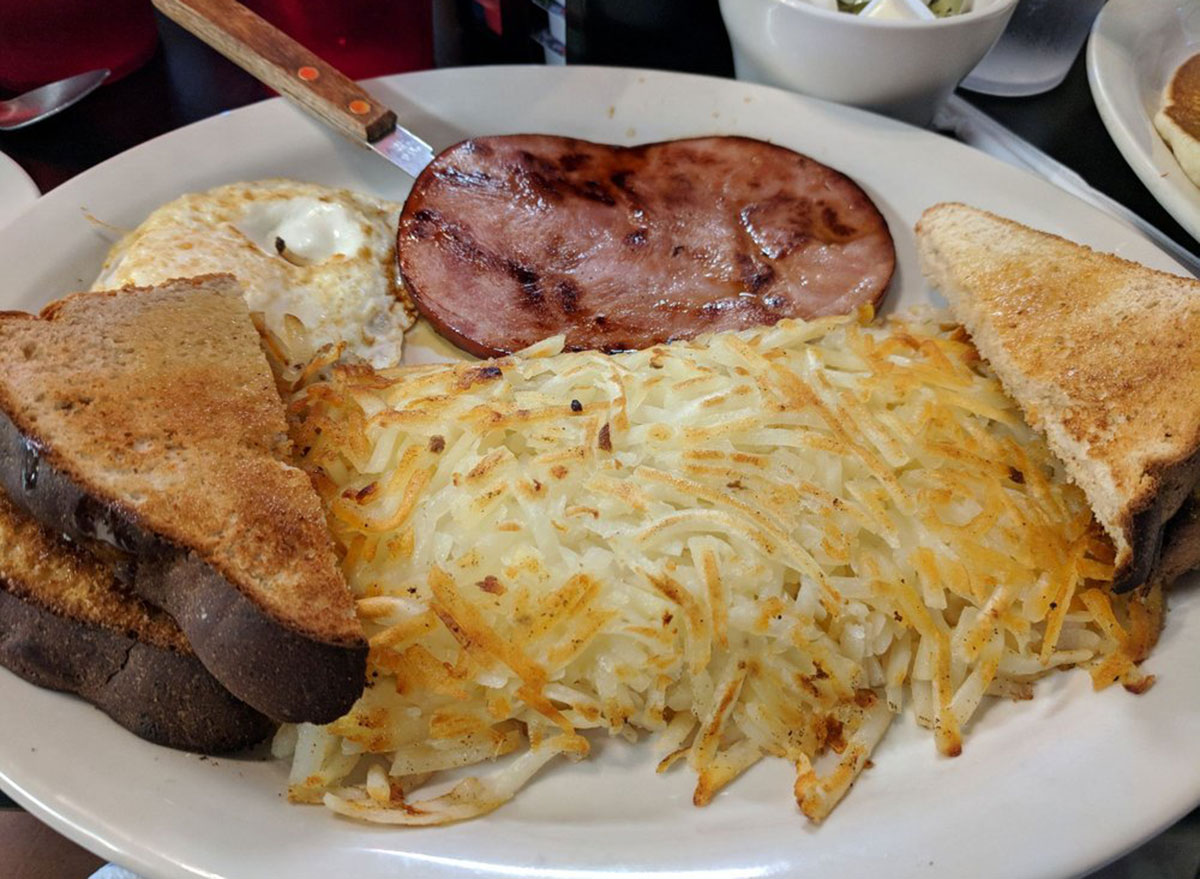 Anyone in search of a giant breakfast plate in Missouri should look no further than Hungry Hunter in Branson. The cinnamon rolls are a local favorite, but the heaping stacks of pancakes and generous portions of French toast are enough to make any sweet-breakfast-lover's mouth water.
MONTANA: Running Bear Pancake House in West Yellowstone
This breakfast spot in West Yellowstone is a favorite of both locals and tourists alike. Google reviewers not only raved about the quality of the food and the generous portion sizes, but also the speediness of the service—no matter how packed it is. If you make a trip to Montana's backcountry, make sure that this is on your list of spots to hit.
NEBRASKA: Stella's Bar & Grill in Omaha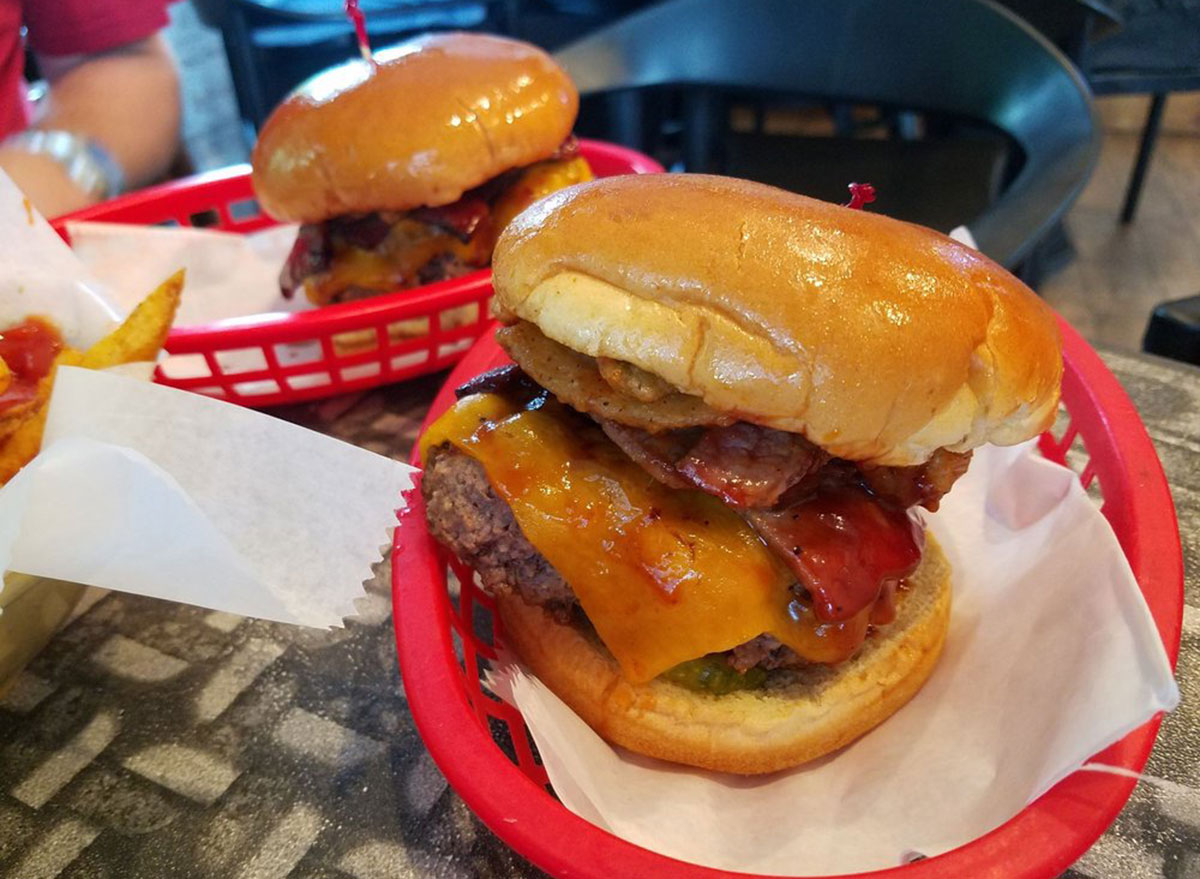 If you're looking for no-frills burgers and a casual ambiance, this is the restaurant to visit. Each burger is served simply—just on a paper napkin—and fries are freshly cut every day. It's a budget-friendly place perfect for anything from date night to a family night out. The burgers are said to be so good that making it a double actually detracts from the quality of it. This is truly one of the spots that's worth the hype.
NEVADA: Best Friend in Las Vegas
Chef Roy Choi is known for his fun food Korean BBQ food trucks in Los Angeles, and he was able to bring his quirky-meets-urban vibe to Best Friend inside Park MGM. The white rice is impossibly fluffy, the kimchi unbelievably flavorful, and of course, in typical Roy Choi fashion, the entire menu screams creativity. Make sure you try the slippery shrimp and snap a pic in front of the Asian convenience store setup at the front of the restaurant.
NEW HAMPSHIRE: Moxy in Portsmouth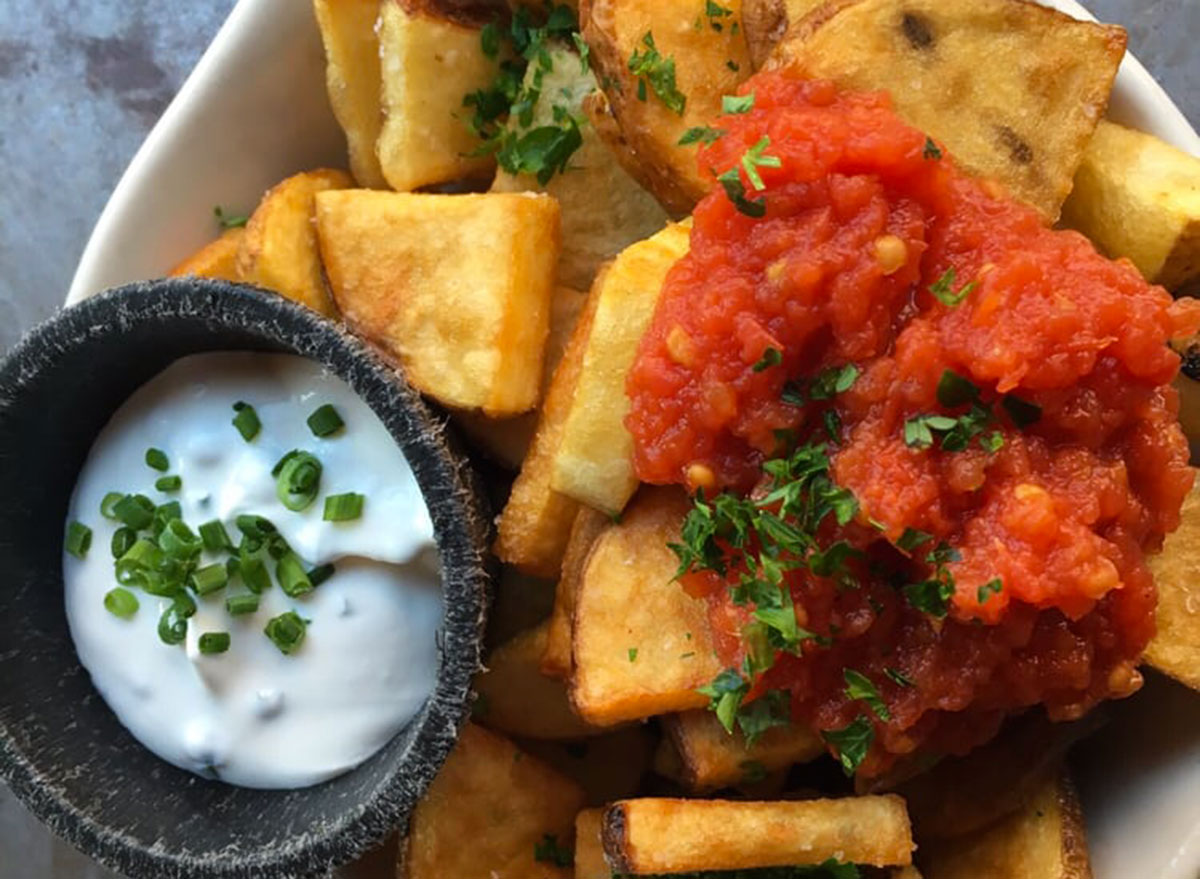 Good tapas don't necessarily have to be Spanish, and Moxy proves that. Each dish is thoughtful and original so that you have an exciting dining experience every time you visit. Keep an eye on the menu for items marked "OG"—that's how you know that the dish was created by their chef and owner, Matt Louis.
NEW JERSEY: White Manna in Hackensack
Another Diners, Drive-Ins, & Dives favorite, White Manna in Hackensack is a local landmark. Don't let its small square footage deceive you—the burger sliders, crinkle-cut fries, and milkshakes pack a huge punch. Founded in 1946, the restaurant has become a New Jersey landmark for both tourists and locals alike.
NEW MEXICO: Frontier Restaurant in Albuquerque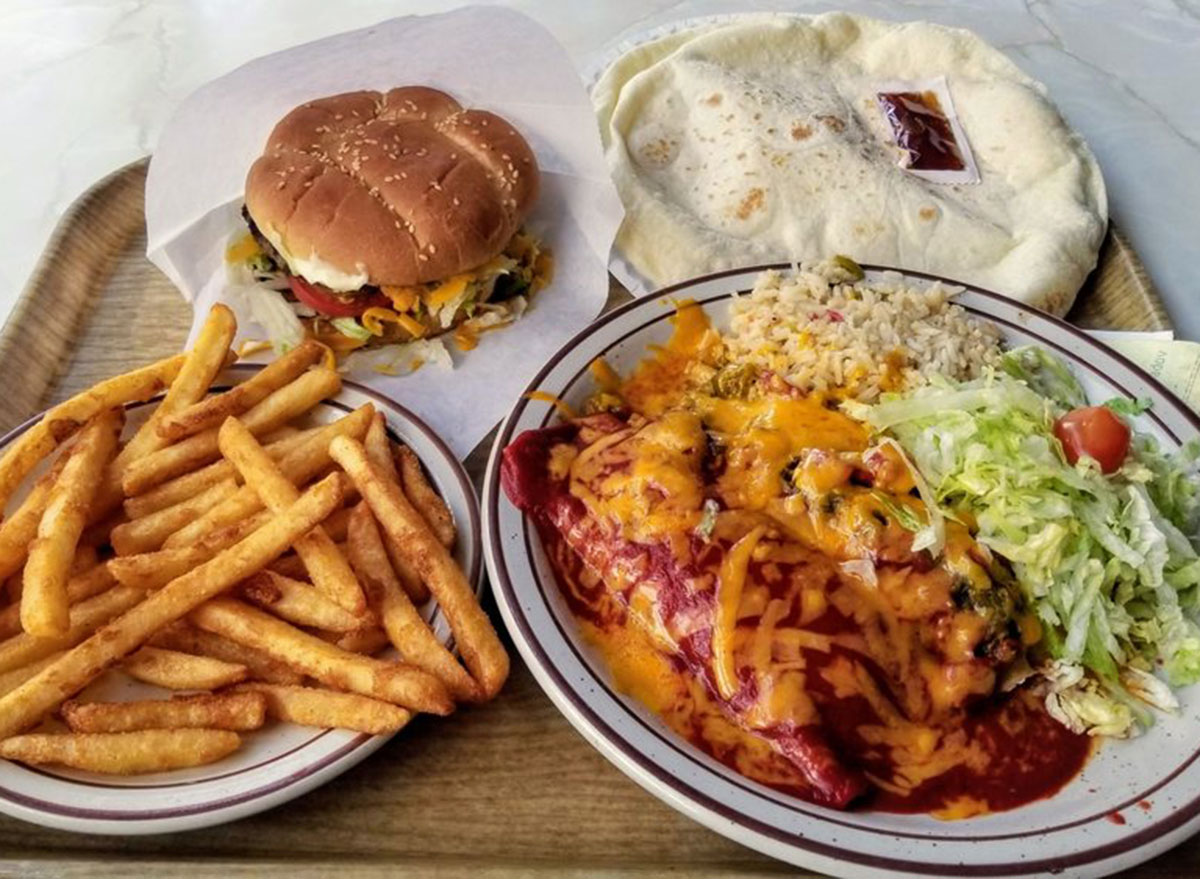 Don't let its college student clientele deter you from visiting—Frontier Restaurant in Albuquerque is a must-see when you visit. It's a casual spot that features Mexican favorites like burritos and enchiladas to southwestern takes on breakfast food, including huevos rancheros and western omelets. With more than 5,300 Google reviews averaging at 4.6 stars, you know that you're bound to have a wonderful meal.
NEW YORK: Nom Wah Tea Parlor in NYC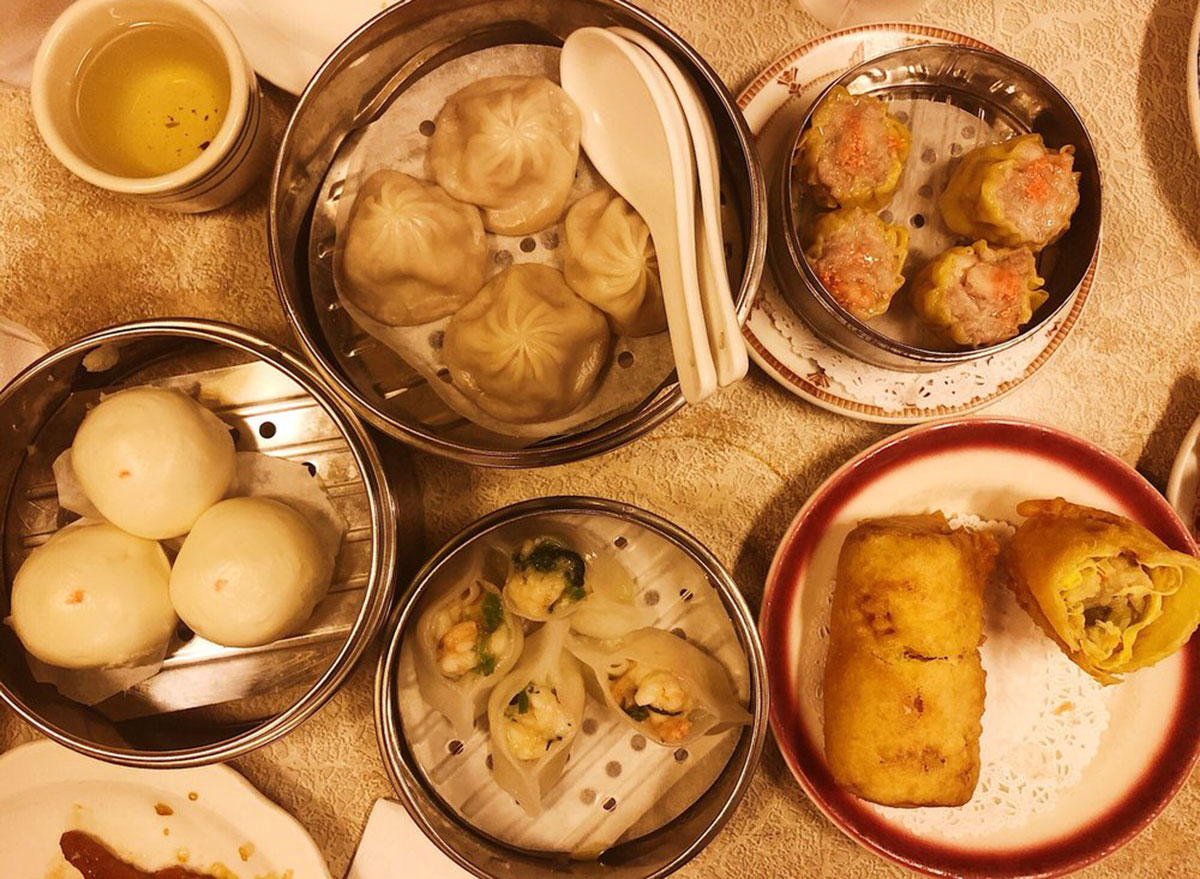 Officially 100 years old this year, Nom Wah Tea Parlor is a Chinatown staple that New Yorkers eat at as much as tourists do. It's often regarded as the best dim sum restaurant in the city—which is the highest praise in and of itself—and often has a wait time of over 30 minutes. On top of the impeccable food, the decor is reminiscent of old-school Chinatown so you feel like you're stepping into a time capsule. It's a restaurant that you absolutely have to go to if you're ever in NYC.
NORTH CAROLINA: The Skylight Inn in Ayden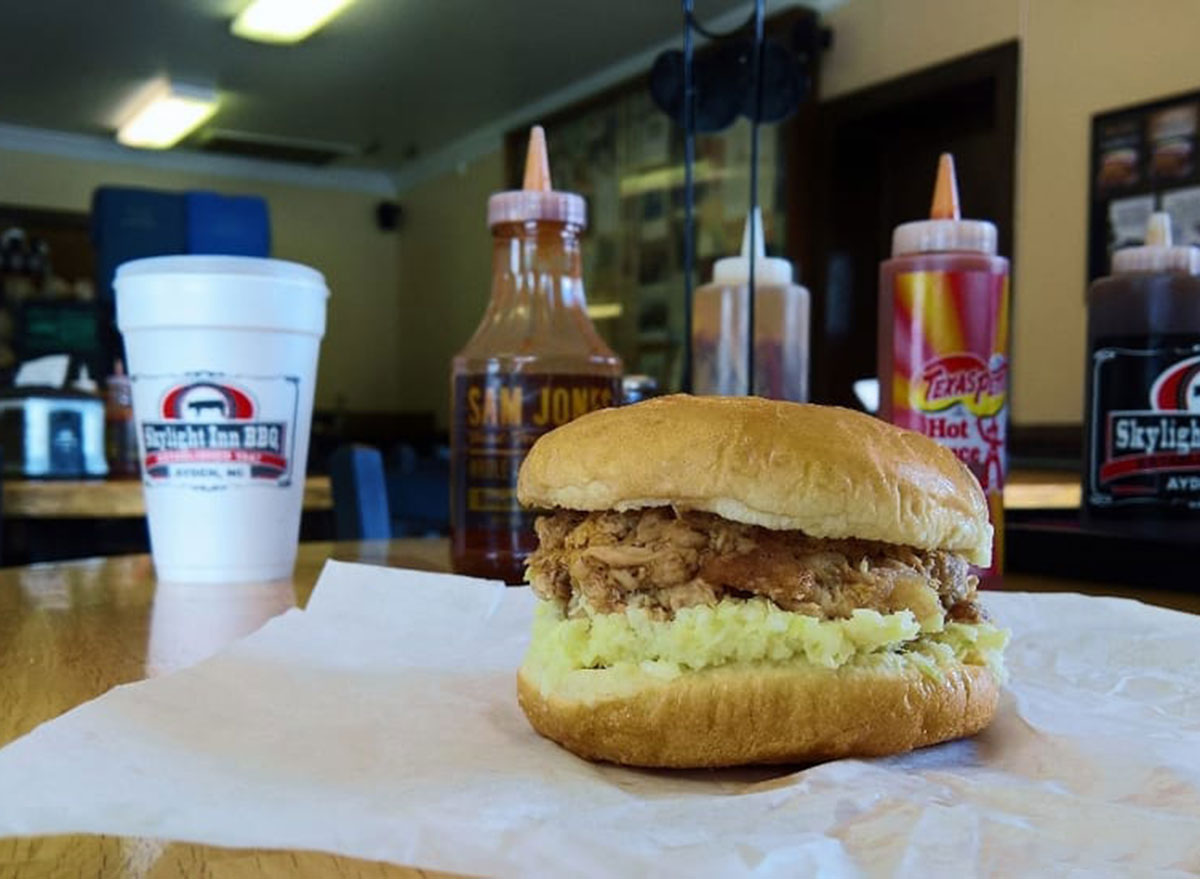 North Carolina is known for its BBQ, and The Skylight Inn in Ayden is considered a must-visit for comfort food enthusiasts. It's an unassuming, no-frills place that feels like home as soon as you walk in, thanks to the welcoming staff. Many Google reviewers remarked that the BBQ meat is so good, you don't even need to smother a sauce on it.
NORTH DAKOTA: Vinyl Taco in Fargo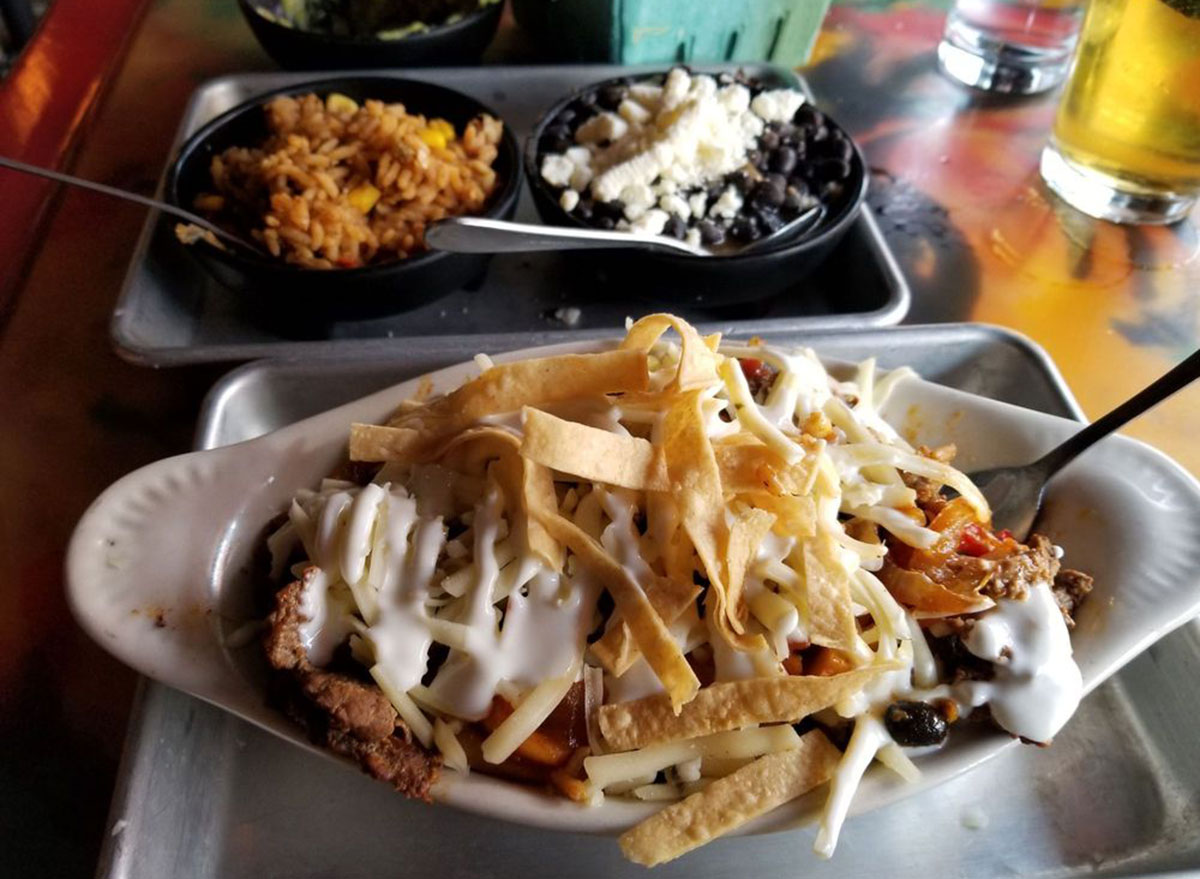 You probably wouldn't expect to find a stellar Mexican food restaurant in North Dakota, but Vinyl Taco really hits the spot. They have an extensive taco list, obviously, but they also offer other Mexican favorites like chimichangas and enchiladas. Make sure you try some of their house cocktails and sample tequila from their huge selection.
OHIO: Swenson's Drive In in Greater Cleveland & Columbus Areas
Comparable to In-N-Out Burger, Whataburger, and other regional burger joints, Swenson's Drive-In is the go-to neighborhood fast-food chain for Cleveland and Columbus natives. Their signature Galley Boy cheeseburger is always a favorite, and you can enjoy your eats from the comfort of your car.
OKLAHOMA: Empire Slice House in Oklahoma City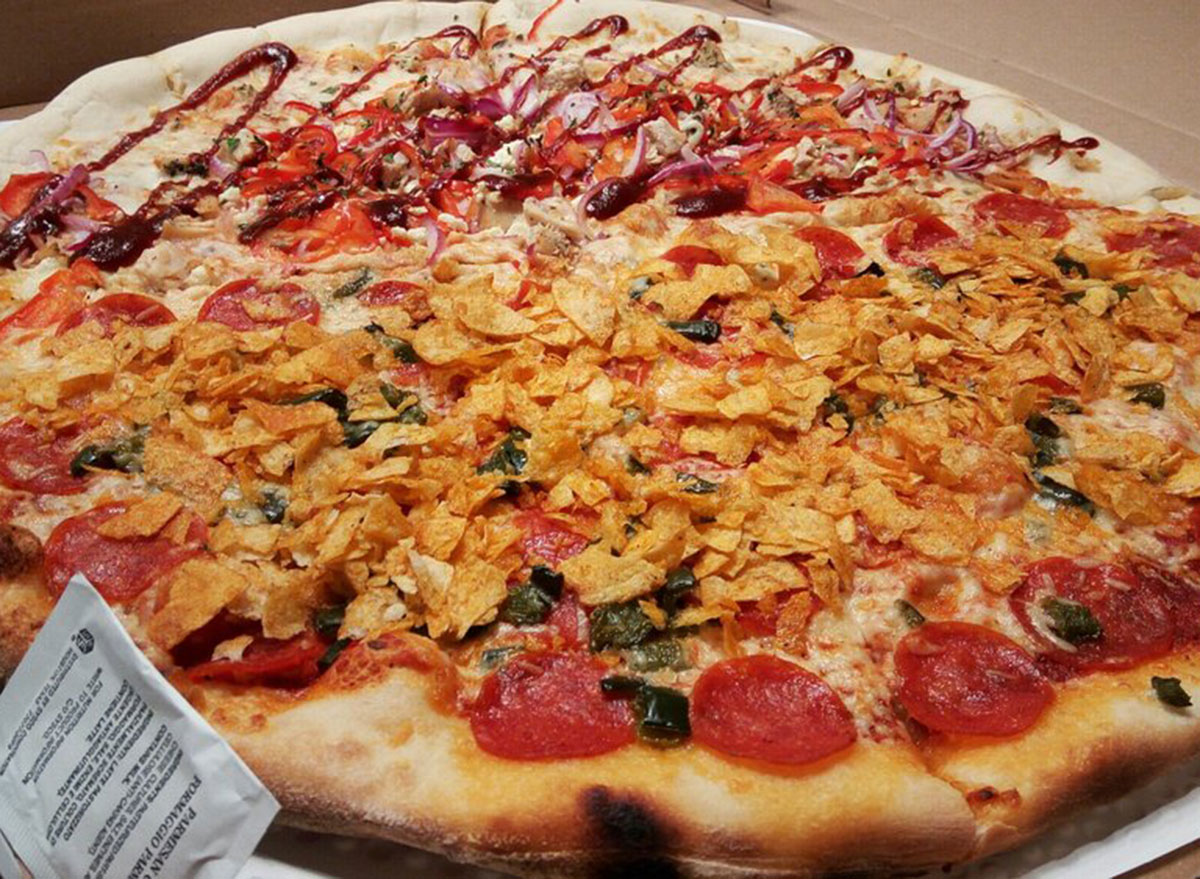 Known as a go-to pizza place for Oklahoma City college students, Empire Slice House is a true gem. The New York-style slices are portioned generously, and there's an extensive beer list for you to choose from. Their menu incorporates some interesting toppings, including BBQ Sriracha and burger meat.
OREGON: Kachka in Portland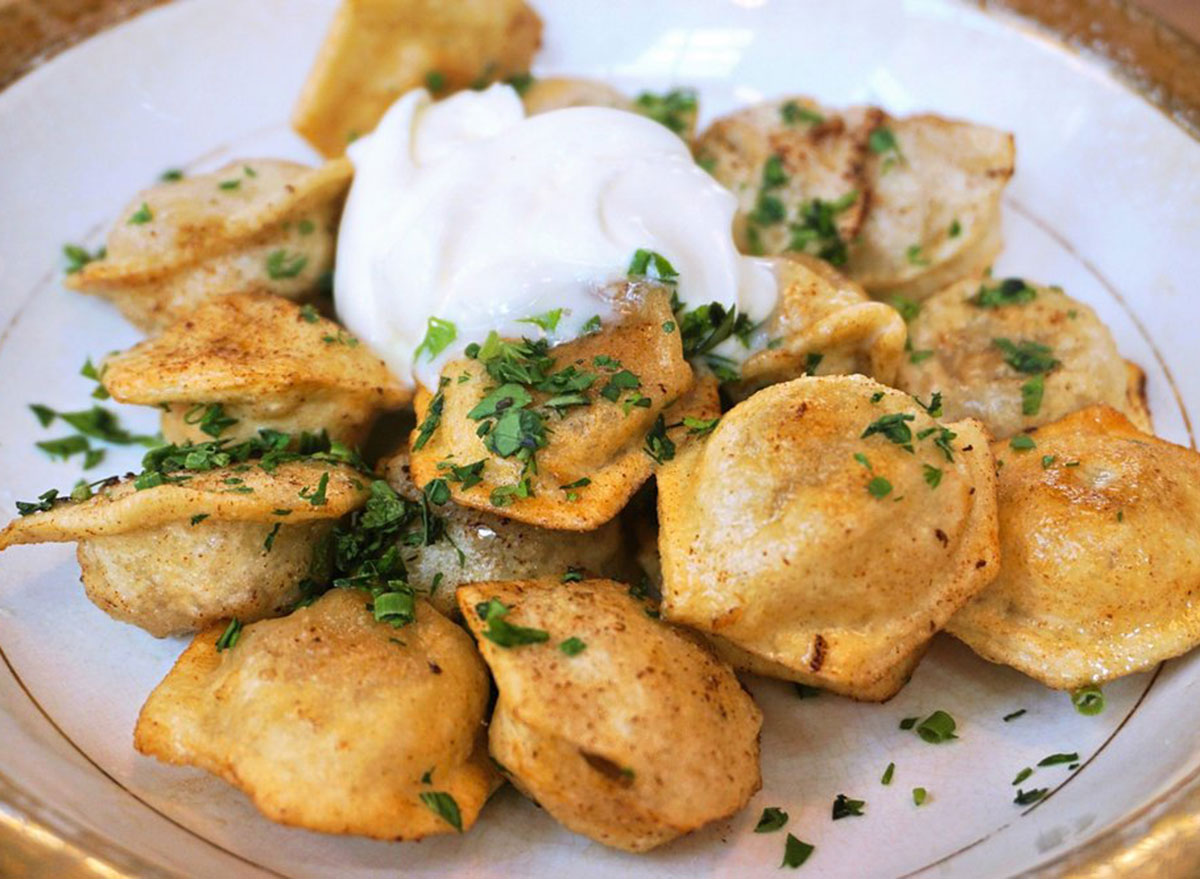 If you've never craved Russian food before, you will after you visit Kachka in Portland. The Ruskie Zakuski Experience takes all of the guesswork out of what may be an unfamiliar menu: The restaurant's staff will choose a selection of cold zakuski (or small plates) and fill your table with more than enough food. It's the perfect way to start off—or honestly, start and finish—a meal, and if you're still hungry afterward, you can order hot zakuski, too. Don't forget to order a bottle of vodka for the table!
PENNSYLVANIA: Monk's Cafe in Philadelphia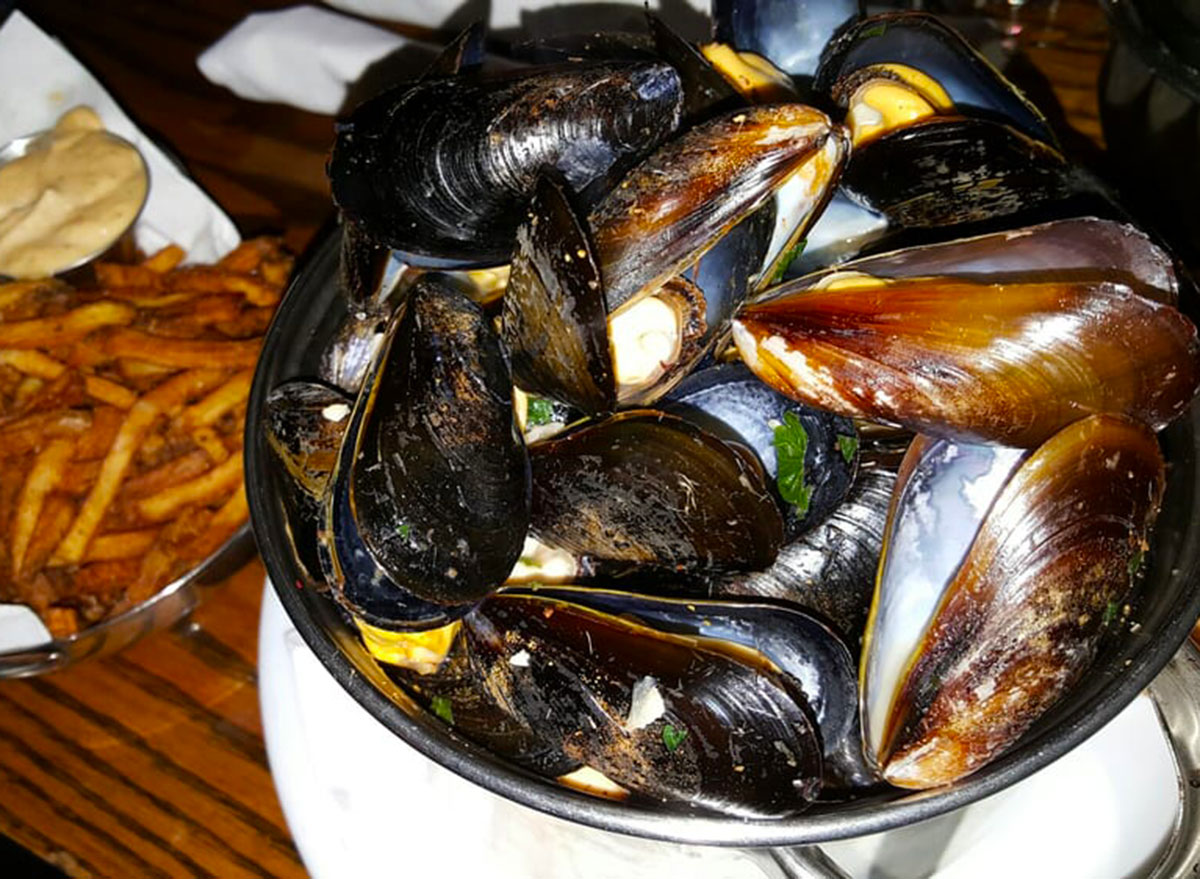 Craft and Belgian beer lovers absolutely need to add Monk's Cafe in Philly to their bucket lists. The restaurant has over 25 beers to choose from, many of which are actually Belgian. To indulge in traditional Belgian etiquette, accompany your beer with an order of mussels and fries. While you're at it, make sure you sample some of their traditional pub fare, as well as their heartier dishes like the duck confit.
RHODE ISLAND: Flo's Clam Shack in Middletown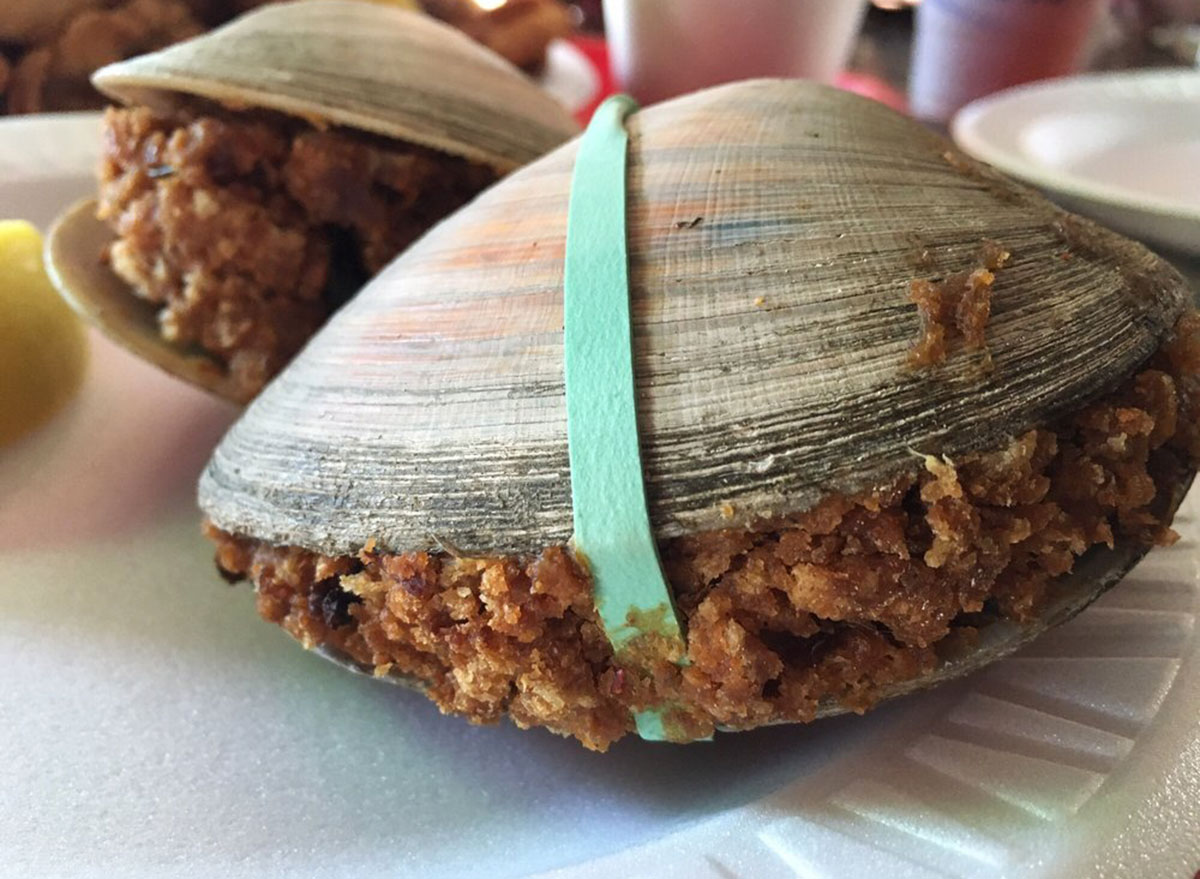 A trip to Rhode Island isn't complete without visiting a seafood shack, and Flo's in Middletown is one of the best in the state. It's been open since the '30s, and offers a wide selection of New England seafood favorites. You can get a good amount of food for a decent price (check out their chowder and clamcake combo), and you definitely won't be disappointed with their signature fried clams.
SOUTH CAROLINA: Leon's Oyster Shop in Charleston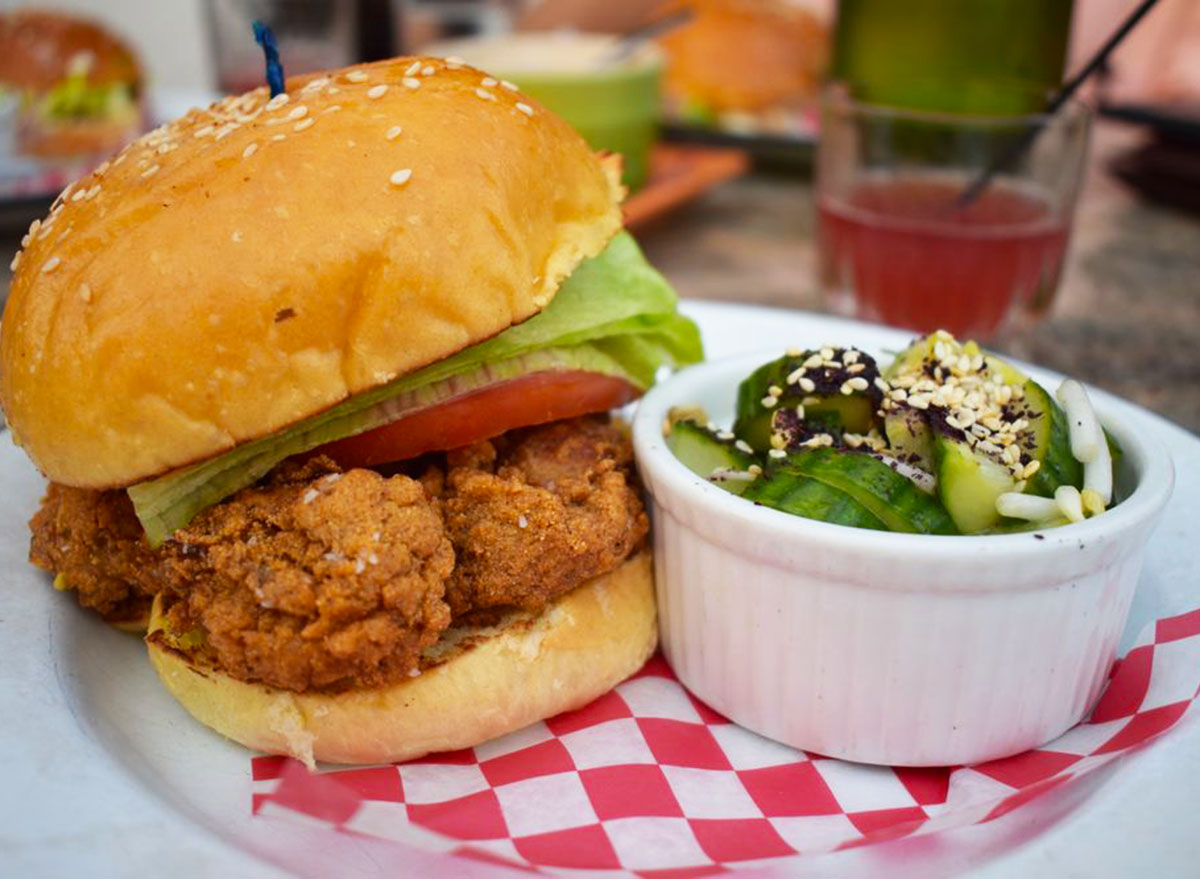 Raw seafood and fried chicken are readily available at this Charleston staple. Leon's has a menu that features some of the best eats in the city, from their signature chicken platters to the crispy clam wrap appetizers. If you visit, you absolutely need to sample their oyster selection and indulge in Southern favorites like hush puppies and black-eyed peas.
SOUTH DAKOTA: Phillips Avenue Diner in Sioux Falls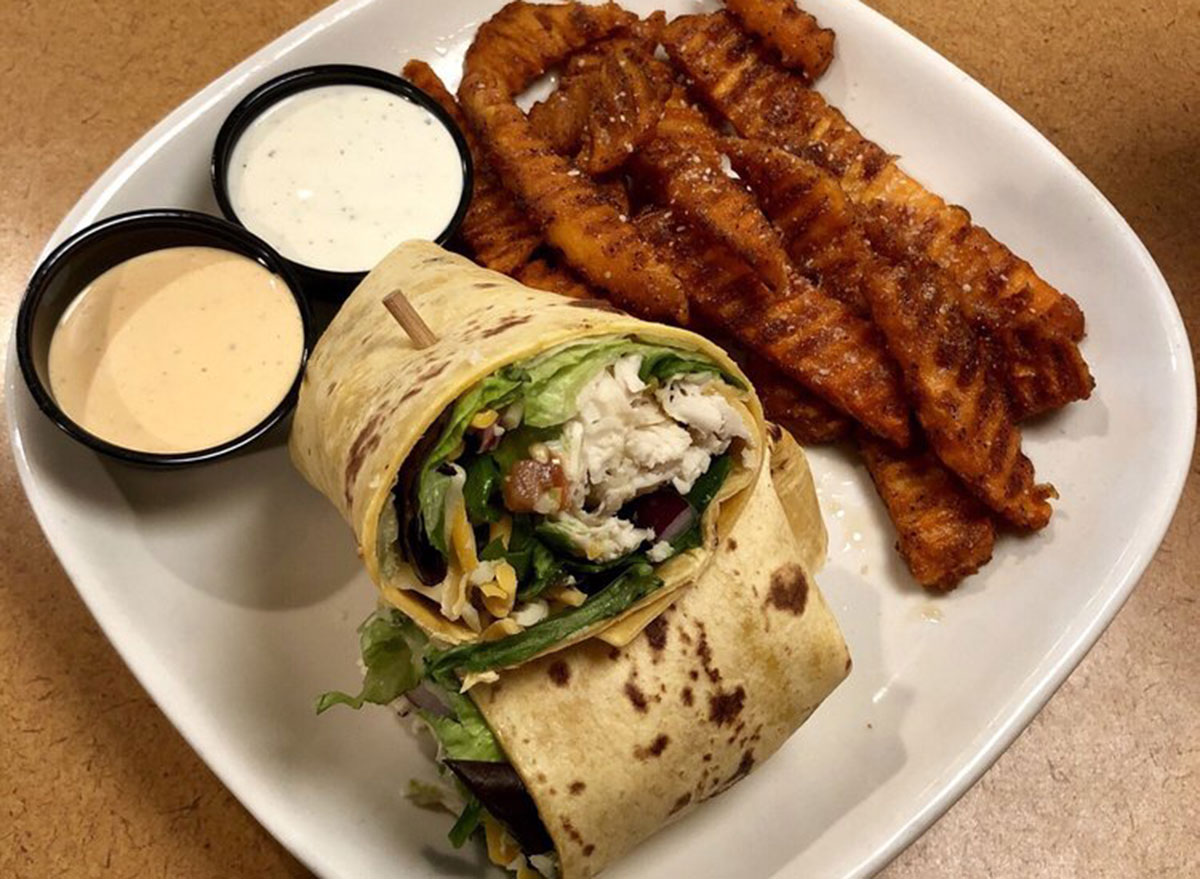 Eating at a greasy spoon diner is always bound to be an interesting experience, but Phillips Avenue Diner in Sioux Falls really takes it to the next level. The retro vibe is completed with bar stools, '50s floor tiles, and plenty of colorful lights to make the ambiance even more fun. Of course, you should come for the breakfast food. But you should stay longer for a milkshake.
TENNESSEE: Biscuit Love in Nashville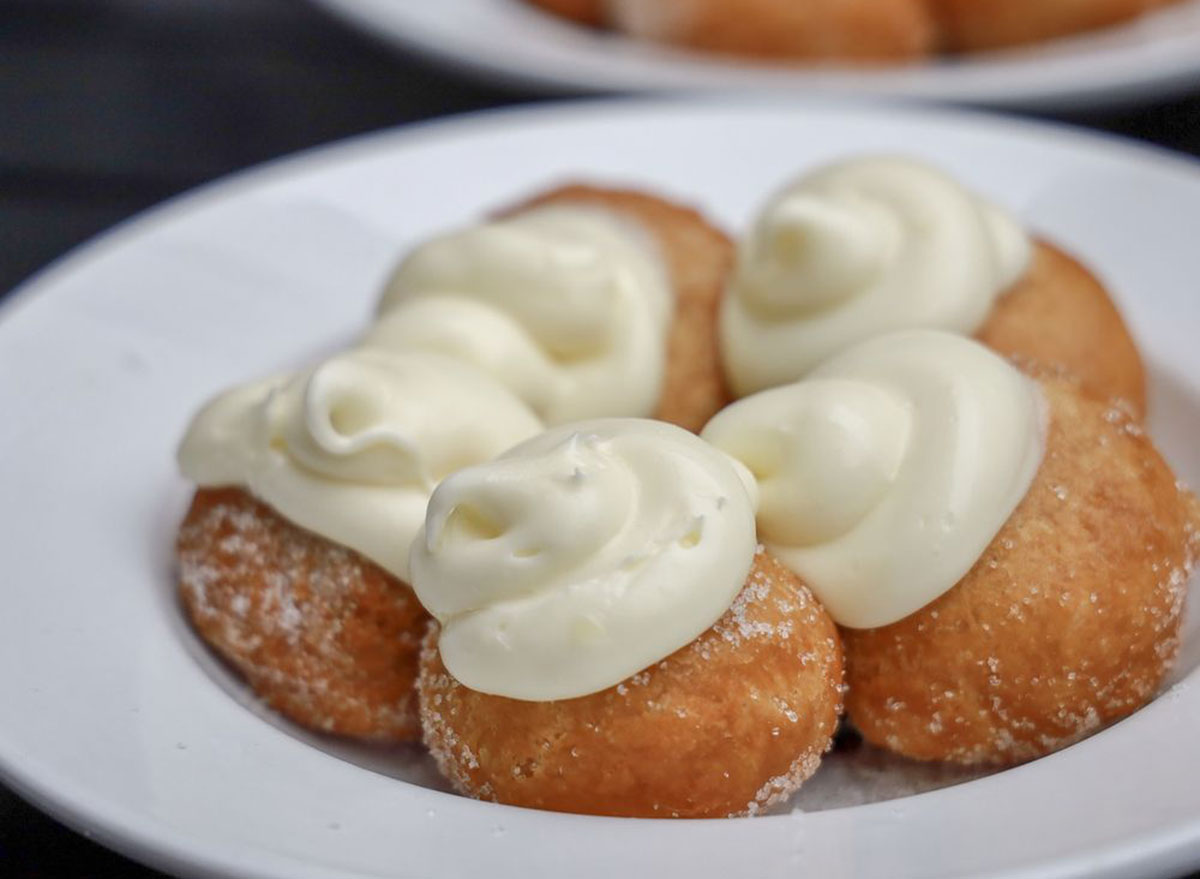 You know a spot is beloved when it has a line around the block at all hours of the day. Biscuit Love offers a modern take on Southern biscuits and gravy that has people flocking from all over to try. The toppings include Nashville favorites like hot chicken and cheese grits, or you can try out their take on breakfast staples like sausage, egg, and cheese or traditional sausage gravy.
TEXAS: Garrison in Austin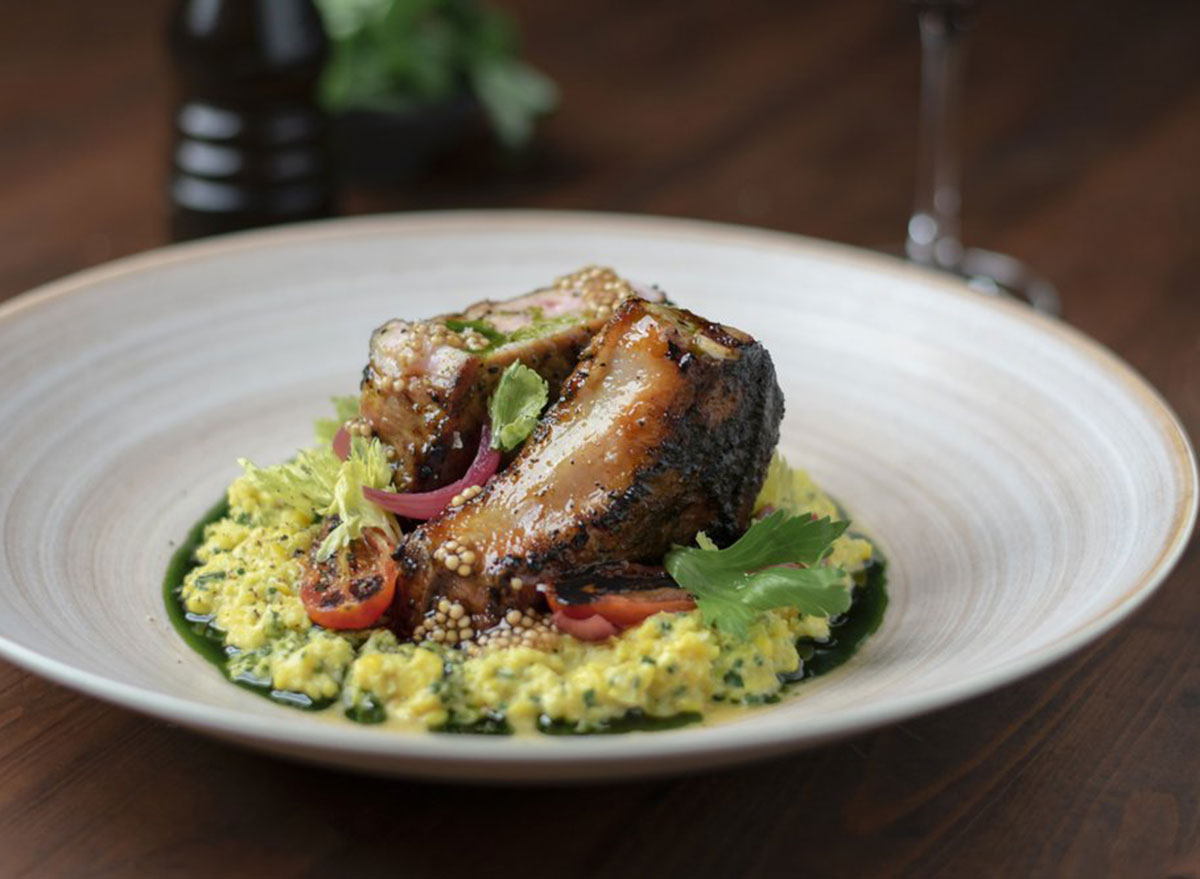 If you're looking for a beautiful, but still moderately casual fine dining experience in Austin, Garrison is definitely the place to be. Located inside the Fairmont, the restaurant combines everything you love about Southern hospitality with Austin ingenuity. The seasonal tasting menu is the best way to get a sense of everything that's on the menu, but make sure you have a lot of room because the five courses are quite filling. And for a really unique cocktail experience, the Horchata Milk Punch is one of the most creatively layered cocktails you'll taste in a long time.
UTAH: Takashi in Salt Lake City
For a sushi restaurant that isn't anywhere near a coast, Takashi in Salt Lake City is one of the most popular spots in town. Google reviewers not only rave about the quality of the fish, but also the speediness of the service and creative menu. If you get a craving for Japanese food around Salt Lake, make sure you hit this place up.
VERMONT: Simon Pearce in Quechee
You can always count on Vermont restaurants to have a quaint and charming flair, and Simon Pearce certainly doesn't disappoint. This Quechee gem overlooks a beautiful waterfall, and the restaurant is adjacent to a glass blowing studio so you can watch the artists at work while you eat. Keep in mind that they don't take reservations for lunch, so you'll want to get there early if you plan on indulging in a midday meal.
VIRGINIA: Perly's in Richmond
Who says that authentic Jewish delis can only exist in the northeast? The Perly's menu offers creative takes on Jewish deli food, and the restaurant itself has an art deco vibe that feels hip and trendy. You won't be able to make reservations, but it's totally worth the wait. Make sure you try their matzo ball soup, and naturally, a pastrami sandwich on rye is a must.
WASHINGTON: The Pink Door in Seattle
This restaurant is one worth mentioning because tourists don't always know about it. Located in Pike Place's Post Alley, The Pink Door is a fun Italian spot that not only offers giant plates of pasta, but also entertainment that ranges from live music to trapeze. It's definitely a busy and crowded spot, but for good reason—and you won't regret making the trip.
WEST VIRGINIA: Hillbilly Hot Dogs in Lesage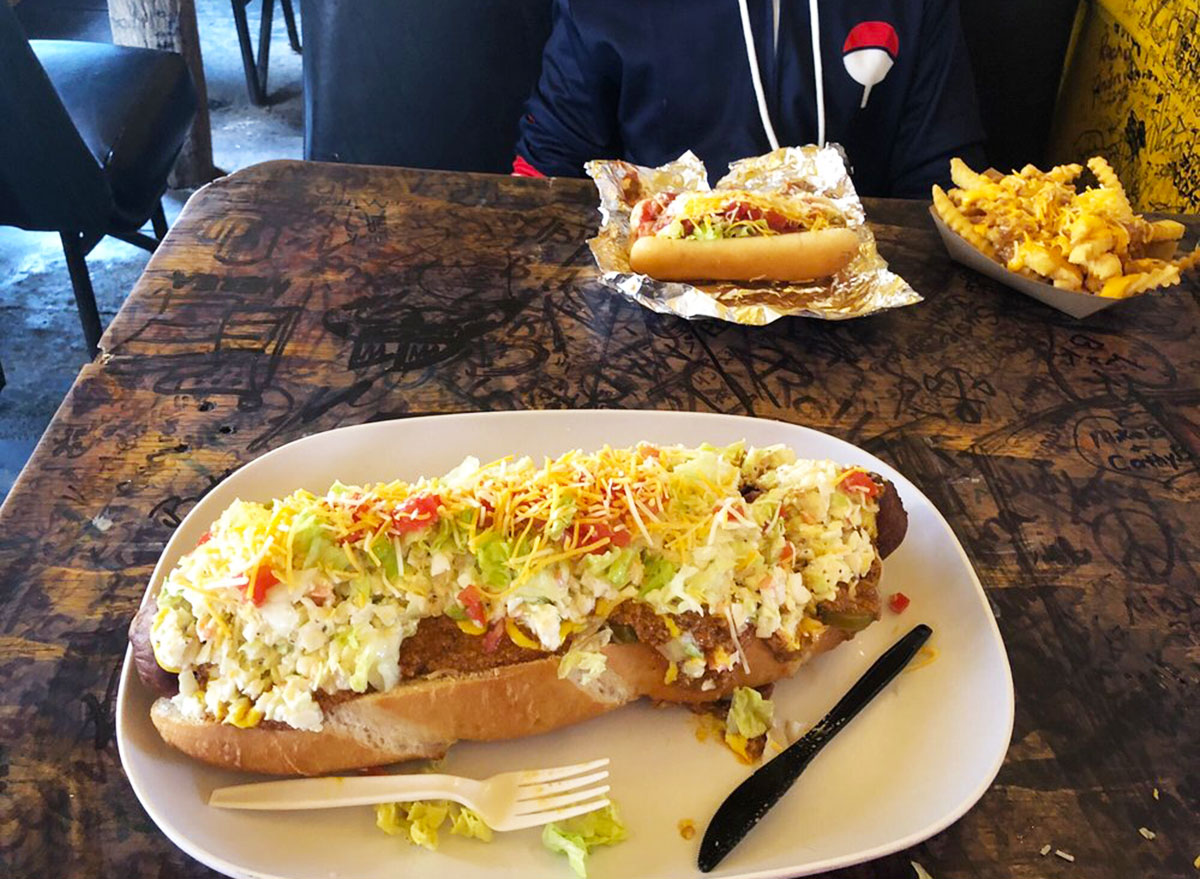 For diners looking for a fun experience, Hillbilly Hot Dogs is one of those spots that doesn't take itself too seriously. It really plays up the "hillbilly" theme with tons of kitschy decor all over the restaurant, and you won't be disappointed with the hot dogs and burgers. If you're feeling particularly hungry, try out their Homewrecker challenge: you have to finish a 15-inch hot dog in a bun piled high with jalapeños, sautéed peppers and onions, nacho cheese, habaneros, chili sauce, mustard, slaw, lettuce, tomato, and shredded cheese in 12 minutes.
WISCONSIN: MACS in Wisconsin Dells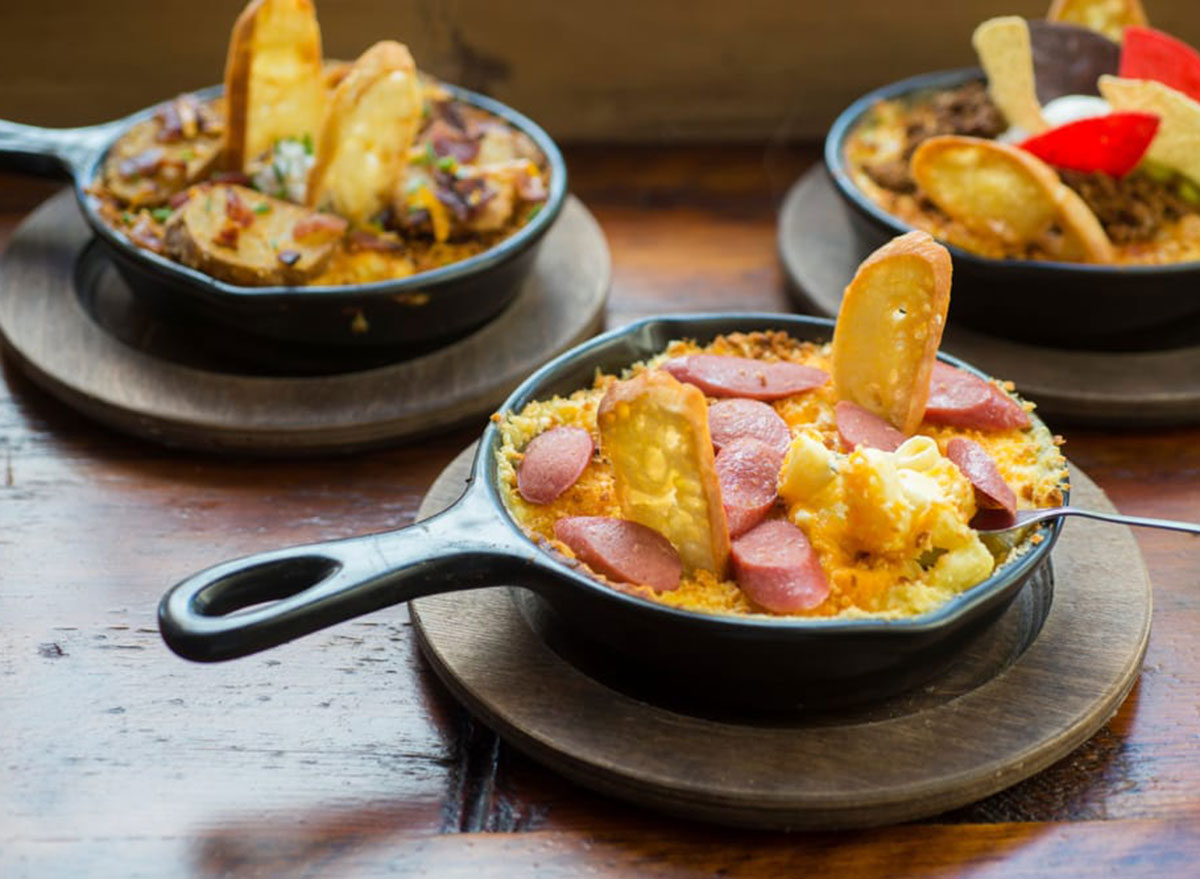 A whole restaurant dedicated to macaroni and cheese? Sign us up. This Wisconsin Dell landmark capitalizes on its home state's chief product to create some seriously inventive takes on the classic dish. In addition to their selection of mac and cheeses, there are also sandwich melts and salads to choose from.
WYOMING: Cowboy Cafe in Dubois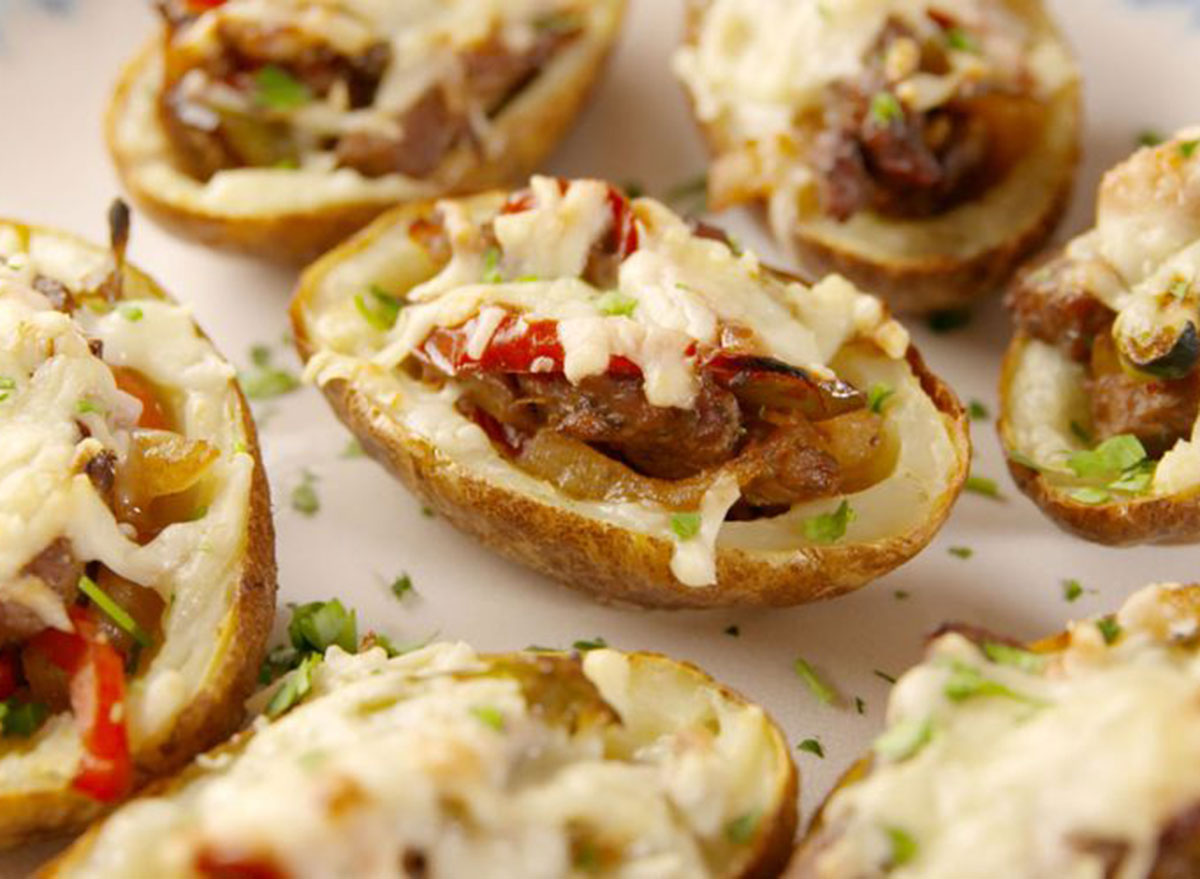 Local diners always seem to have a cult-like following, and Cowboy Cafe in Dubois is another stellar example of that. Its menu boasts classic American comfort foods and signature pies, and there are a ton of options if you're looking for lunch and dinner foods. Travelers headed to Yellowstone National Park absolutely need to make this restaurant a pit stop on their trip.