11 Major Restaurant Chains That Have Filed for Bankruptcy
When coronavirus forced dining room closures, these chains could no longer survive.
Almost every industry has been affected by the coronavirus in some way, but arguably few have weathered the tumultuous effects that the restaurant industry has. When restaurants start to reopen, waiters', hostesses', and bartenders' jobs will drastically change due to safety measures; but the fact of the matter is that many of these service workers won't even be around to experience how their work-life will be affected.
That's because restaurants across the country had to shutter their doors due to COVID-19 dining restrictions. Restaurants that couldn't pivot to a takeout model (which was the only way for restaurants to stay in business for multiple weeks) had to close, and many of them won't be reopening.
One of the last-ditch efforts many restaurants will take to save their businesses is to file for bankruptcy. When a business files for Chapter 11 bankruptcy, the company is given time to reorganize and restructure their business and may even seek a buyer for the company. In this case, the business, or in this case the restaurant, isn't closing for good—yet. Chapter 7 bankruptcy, on the other hand, is the complete liquidation of a company. In other words, it has to close for good.
These are the restaurant chains that have had to declare bankruptcy due to the pandemic. Some will be trying to stick around, while others will be gone for good. We're hoping these 7 Popular Restaurants That May Not Survive the Coronavirus Pandemic aren't the next victims of the coronavirus.
Customers love Le Pain Quotidien—colloquially referred to as LPQ—for its array of healthy fare like soups, salads, and sandwiches. Sadly, the operator of 98 Le Pain Quotidien restaurants, PQ New York Inc., filed for Chapter 11 bankruptcy in late-May 2020. The parent company of the Belgian-based bakery chain announced that it would be selling off the U.S. arm for just $3 million. Luckily, this doesn't spell the end for LPQ. The buyer, Aurify Brands, plans to reopen at least 35 Le Pain Quotidien locations and potentially rehire former workers. If you plan to visit a restaurant soon, read up on these 7 Mistakes You Should Avoid at Dine-in Restaurants.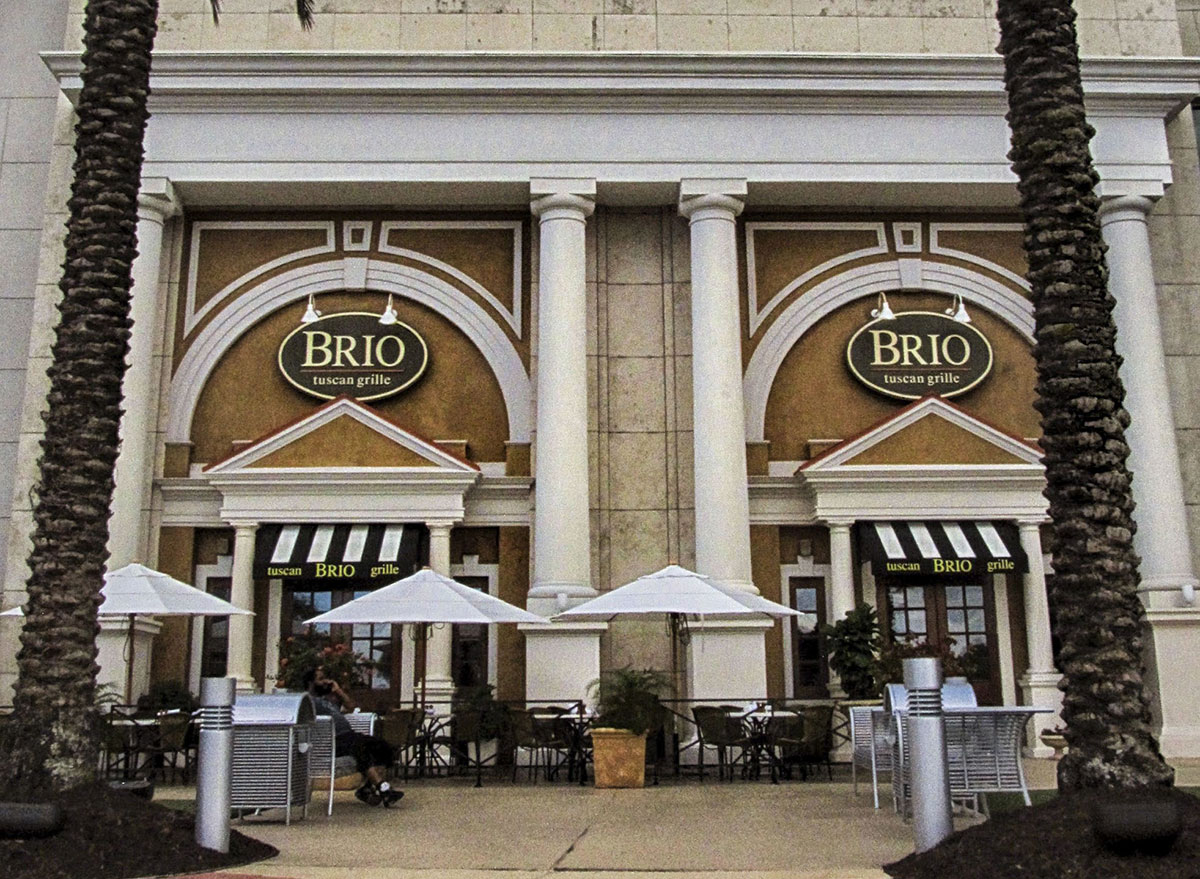 With the Italian chains struggling with sales prior to the pandemic, COVID-19 pushed the parent company for Brio Italian Mediterranean and Bravo Fresh Italian over the edge to file for Chapter 11 bankruptcy protection in mid-April 2020. Prior to the pandemic, the management company, FoodFirst Global Restaurants, had already closed 10 stores. Amid the coronavirus outbreak, that number climbed to 71 of its 92 restaurants. FoodFirst will be seeking to sell the company, so hopefully, this isn't the last you'll see of these beloved restaurants. Stay informed and get the latest food news delivered straight to your inbox by signing up for our newsletter.
These two small restaurant chains—with a combined 10 locations across the West Coast—brought sustainable seafood to the forefront. Bamboo Sushi was the world's first certified sustainable sushi restaurant and the world's first restaurant to know their carbon footprint down to the menu item. While operating with an incredibly thoughtful and conscious mission, these two seafood chains' mission may end here. The parent company for the two seafood chains, Sustainable Restaurant Holdings, filed for federal bankruptcy protection in April 2020, blaming the coronavirus shutdown. The parent company hopes to sell the two chains to keep them afloat.
Sweet Tomatoes & Souplantation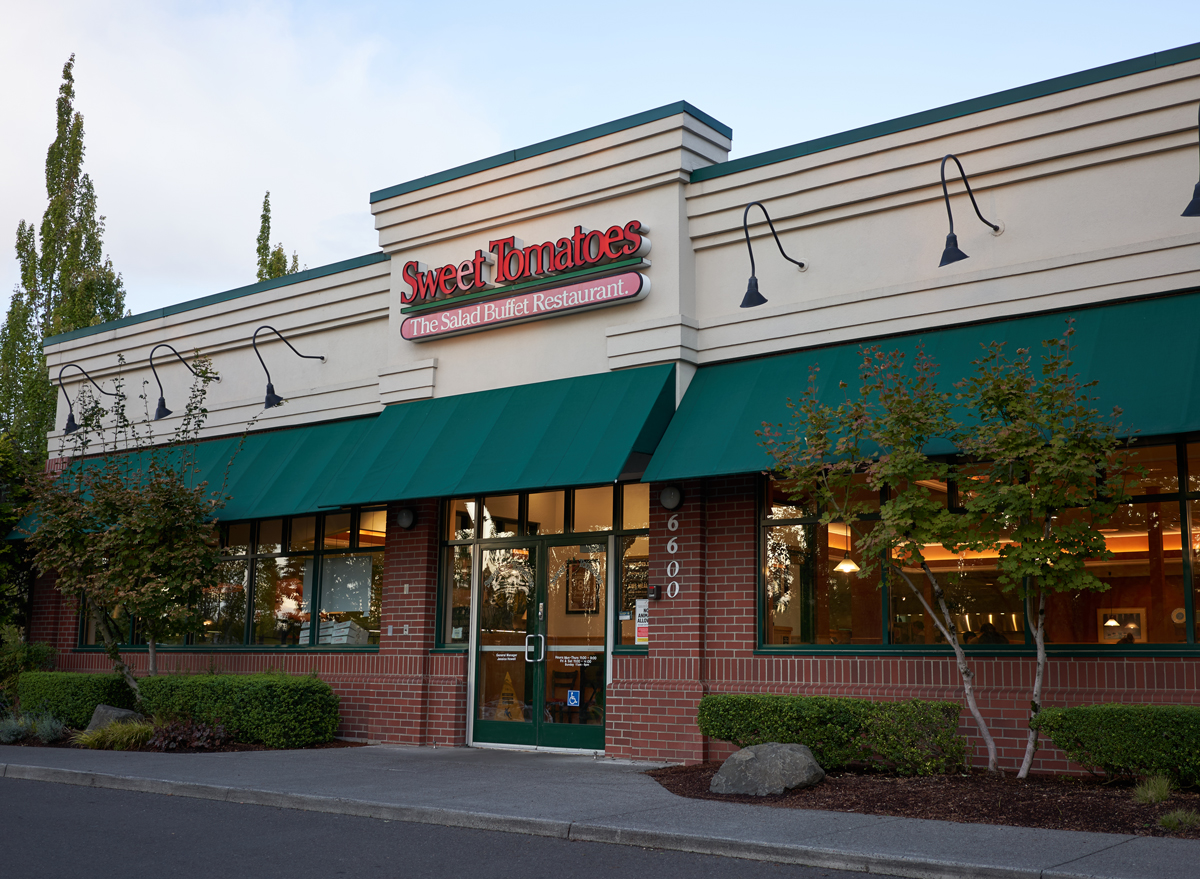 Sweet Tomatoes, which operates as Souplantation in Southern California, had a good run. Founded in 1978, the all-you-can-eat buffet-style restaurant chain expanded to 97 locations by May 2020 until it succumbed to COVID-19. With CDC guidelines mandating that dine-in restaurants and buffets close to slow the spread of the coronavirus, there was nothing Souplantation could do to stay afloat amid the pandemic. In May 2020, the chain's parent company, Garden Fresh Corp, filed for Chapter 7 bankruptcy—choosing to liquidate the business and close its doors for good.6254a4d1642c605c54bf1cab17d50f1e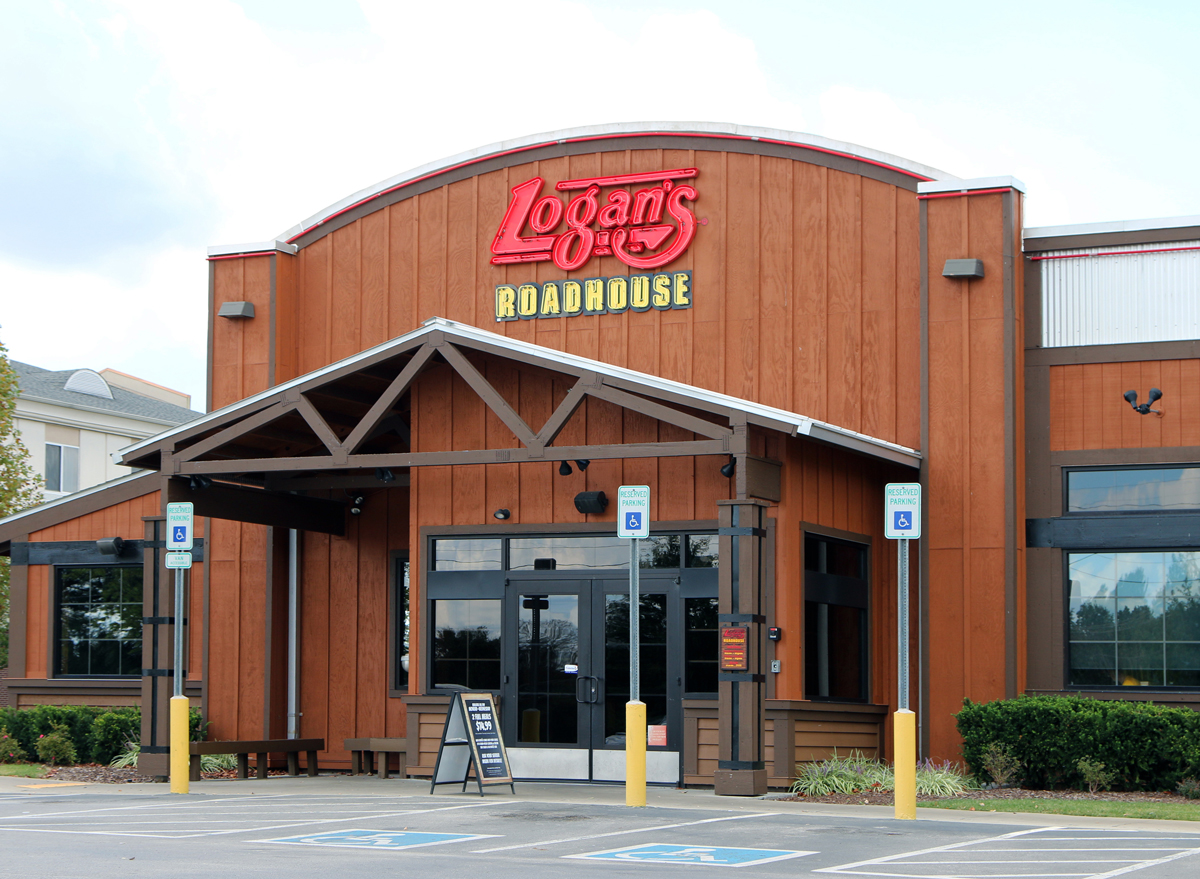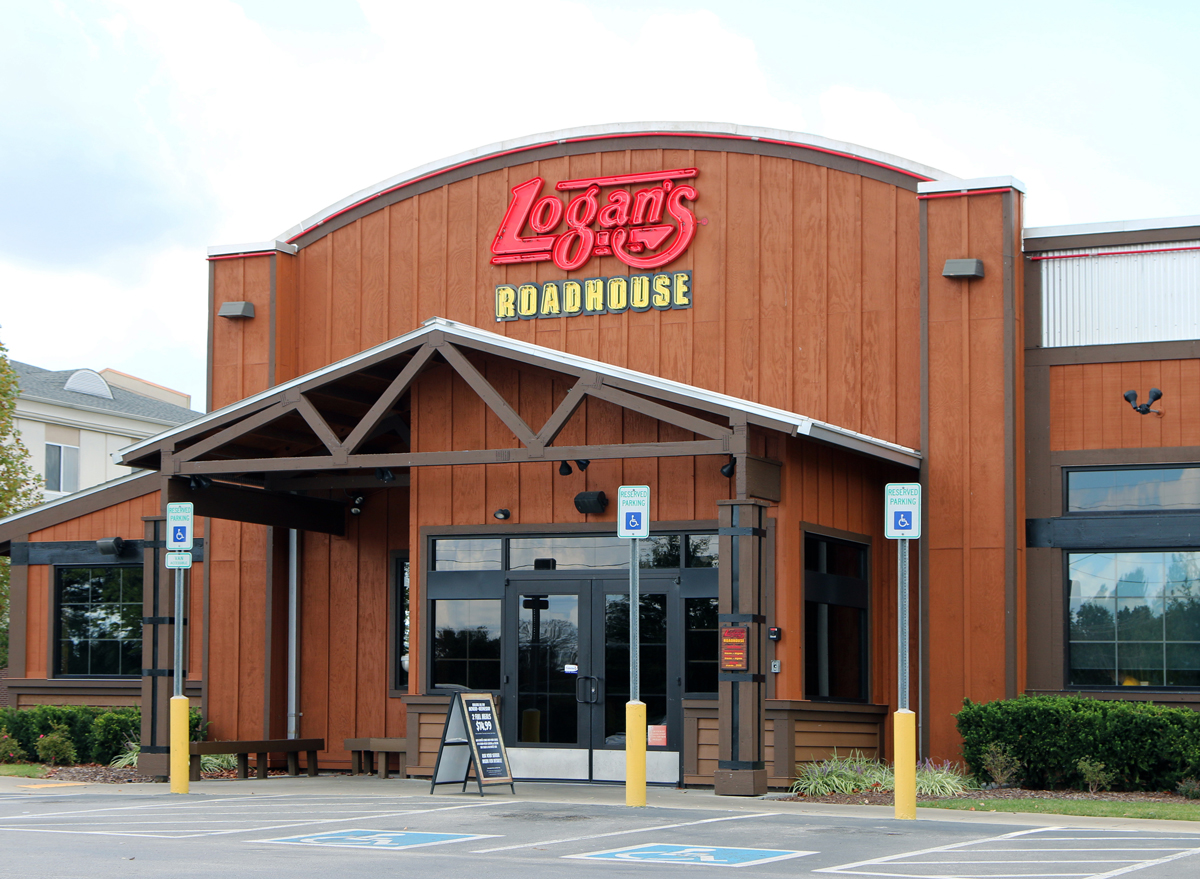 This Nashville, Tennessee-based steakhouse has been through a lot. The restaurant chain, which operated 230 locations throughout 23 states, filed for bankruptcy in 2016, but then exited bankruptcy by the end of that year. In 2018, the chain was acquired by Craftworks Holdings: a multi-brand operator and franchisor specializing in brewery restaurants. In addition to Logan's Roadhouse, the holding company owns eight other restaurant chains, including Old Chicago Pizza & Taproom, Rock Bottom Restaurant & Brewery, and Big River Grille & Brewing Works.
When states mandated that restaurants and bars close due to coronavirus, Craftworks couldn't keep their restaurants afloat. In March 2020, Craftworks filed for Chapter 11 bankruptcy and then announced in April that all Logan's Roadhouse locations would remain closed indefinitely and is considering whether the doors will stay closed for good.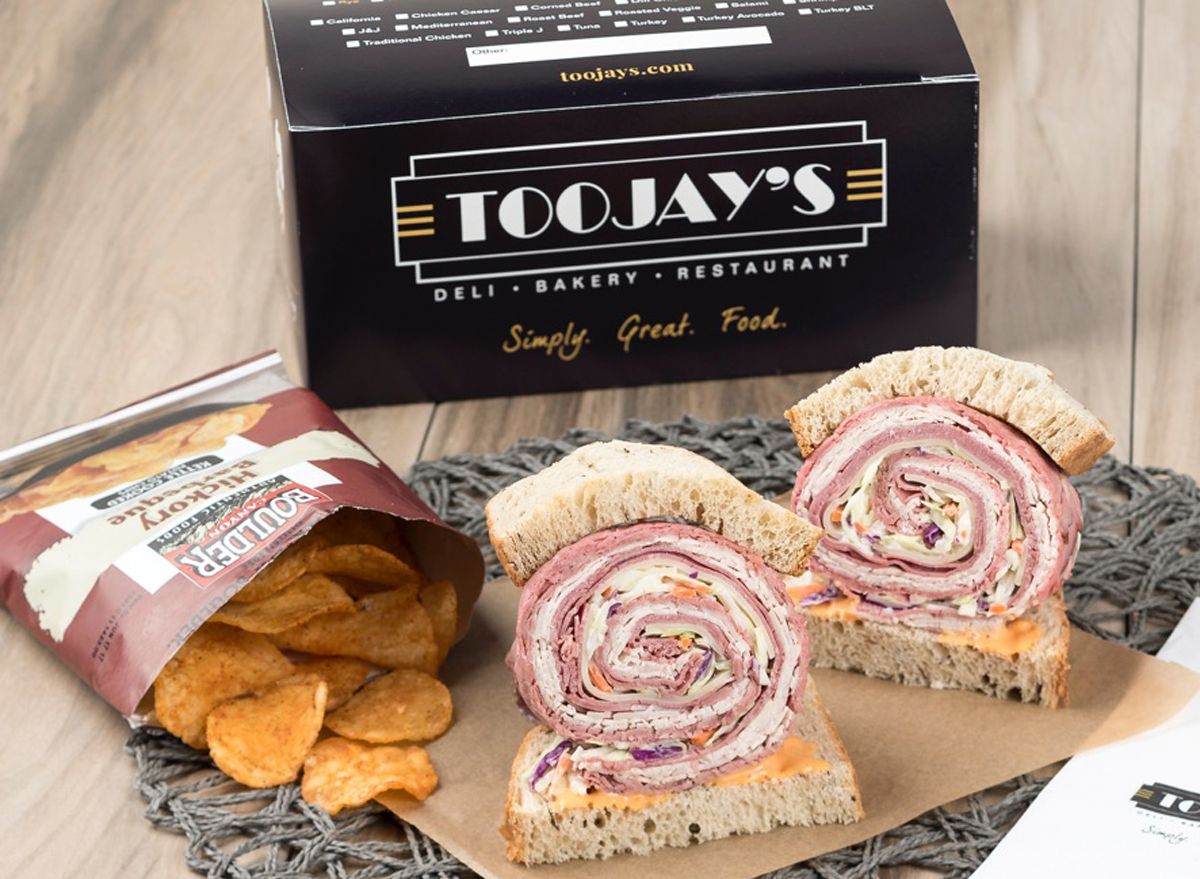 Despite receiving $6.4 million in Paycheck Protection Program (PPP) funds, Florida-based deli chain TooJay's filed for federal bankruptcy protection at the end of April 2020, citing coronavirus as the cause. Most of the deli chain's locations are still open for takeout and delivery while others are indefinitely closed.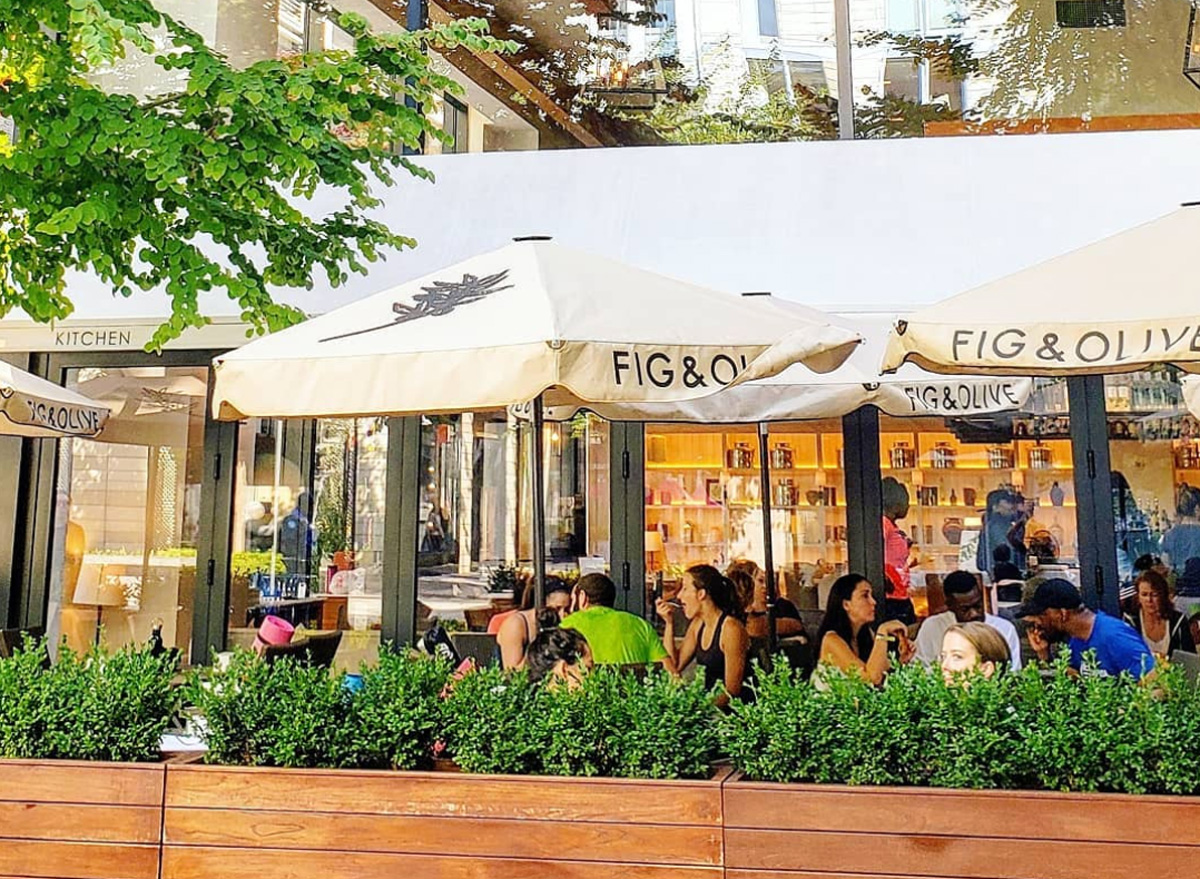 Upscale dining chain Fig & Olive operates eight locations in five states but that may dwindle down to nothing. In early July, the owner of Fig & Olive, Luxury Dining Group, declared Chapter 11 bankruptcy, citing employee lawsuits and the pandemic. As of today, the chain—which serves cuisine from South of France, Spain and Italy—has laid off a staggering 700 workers and currently has only 34 employees left. The chain expects to reorganize and recover, and is in the process of reopening some of their locations.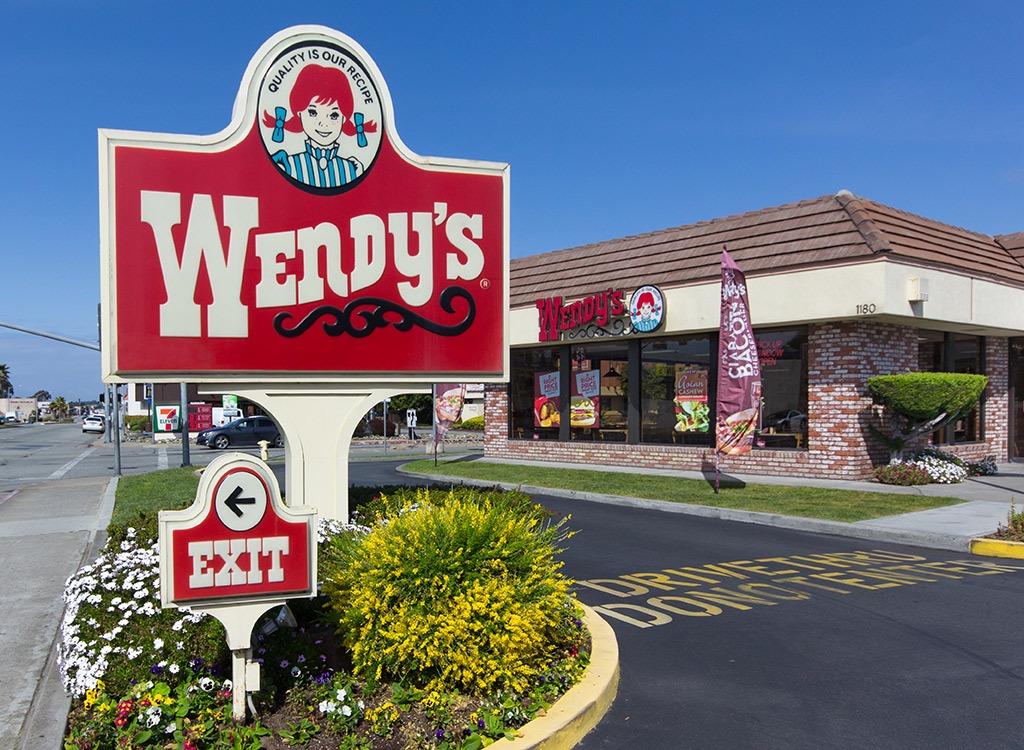 Before you get too concerned: Wendy's and Pizza Hut are not going out of business. However, one of the largest franchisees, NPC International Inc. of the two restaurants, filed for Chapter 11 bankruptcy protection early July. NPC International, which operates more than 1,600 restaurant franchises, had been struggling before the pandemic and the forced restaurant closures exacerbated existing problems. The company's future is looking up, though. Pizza Hut has been selling pizza like crazy and NPC hopes to use cash to maintain operations, pay benefits for employees, and pay vendors for goods and services.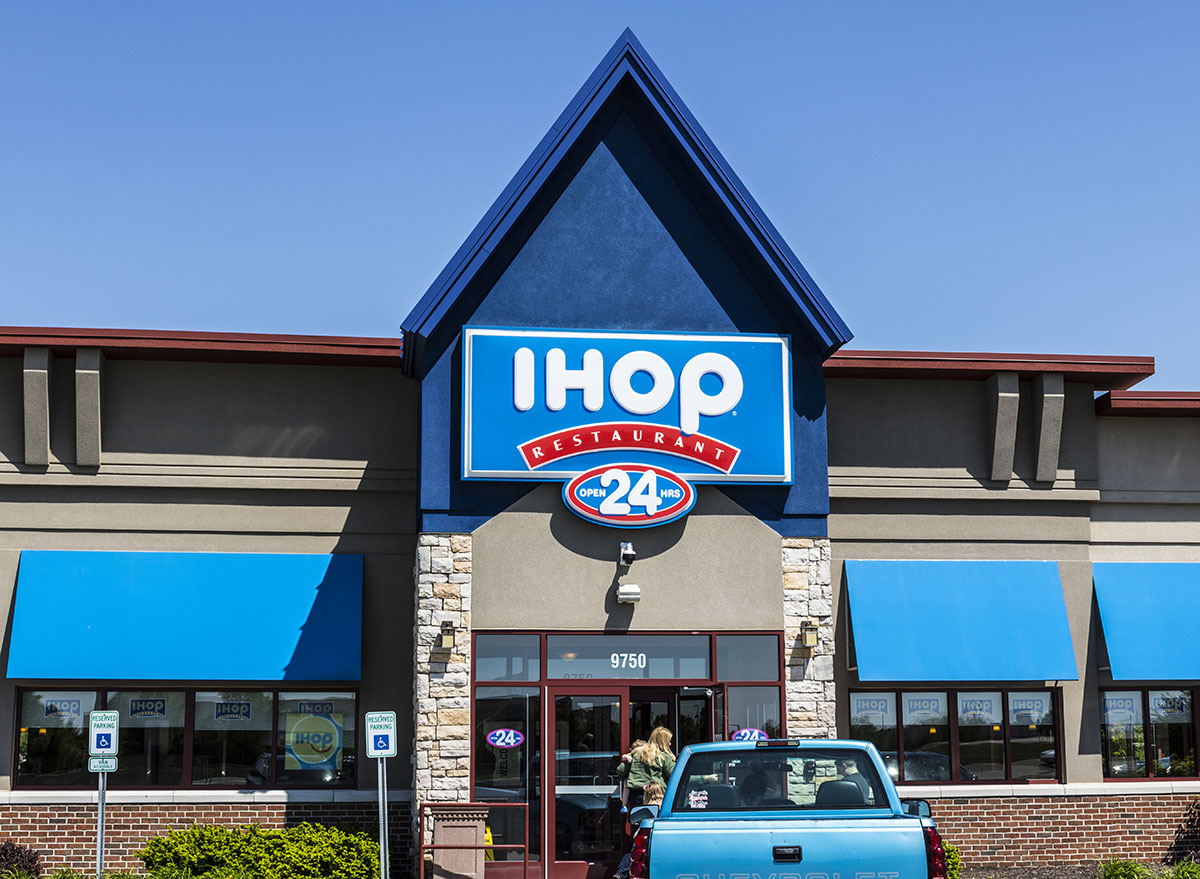 Like with Wendy's and Pizza hut above, IHOP is not going under. It's IHOP franchisee, CFRA Holdings, that filed for Chapter 11 bankruptcy protection in mid-May. The operator closed 49 restaurants in North Carolina, South Carolina, Tennessee, and Virginia.
Your favorite childhood restaurant is at risk of closing forever. In late June, Chuck E. Cheese's parent company, CEC Entertainment Inc., filed for Chapter 11 bankruptcy. Despite secretly operating under the name Pasqually's Pizza and Wings on delivery apps like GrubHub during the pandemic, this desperate attempt to drive revenue wasn't enough to keep the chain famous for its games, singing animatronic mouse shows, and pizza afloat. Speaking of delivery, do you know about these 7 Worst Takeout and Delivery Foods Ever?
Olivia Tarantino
Olivia Tarantino is the Managing Editor of Eat This, Not That!, specializing in nutrition, health, and food product coverage.
Read more about Olivia