Simple Ways to Avoid Vitamin D Deficiency, Say Experts
Dietitians and doctors share how to get enough of this nutrient for better health.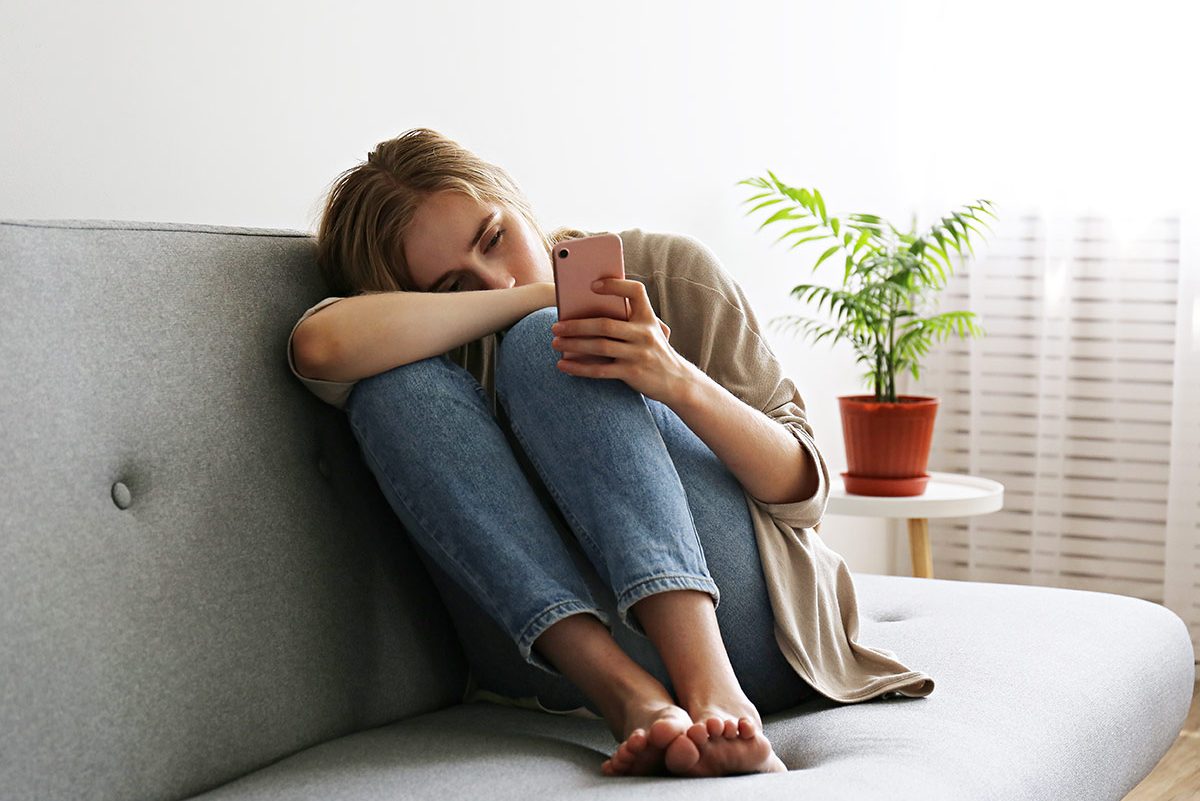 When people consider eating healthier, they tend to focus on the bigger macronutrients—protein, carbs, and fats. And yet, those micronutrients (vitamins and minerals) are also essential for your body's overall health, especially when it comes to vitamin D. The Cleveland Clinic explains that a vitamin D deficiency can cause a lot of problems, like mood shifts, bone pain, and overall fatigue.
While this can prove problematic in the long run, have no fear—many who feel the effects of the lack of this nutrient can easily reverse their health by making sure to get more of the vitamin in their life. This sounds like it's easier said than done, but with the help of the advice of a handful of dieticians and doctors, we assembled a list of surefire nutrients and lifestyle advice that can make sure you get enough vitamin D in your life.
While you definitely want to get the right amount of this vitamin into your lifestyle, make sure to go easy, as you can also consume too much vitamin D. Keep an eye out for the Secret Side Effects of Taking Too Much Vitamin D if you believe you have had too much of this supplement.
Drink more orange juice.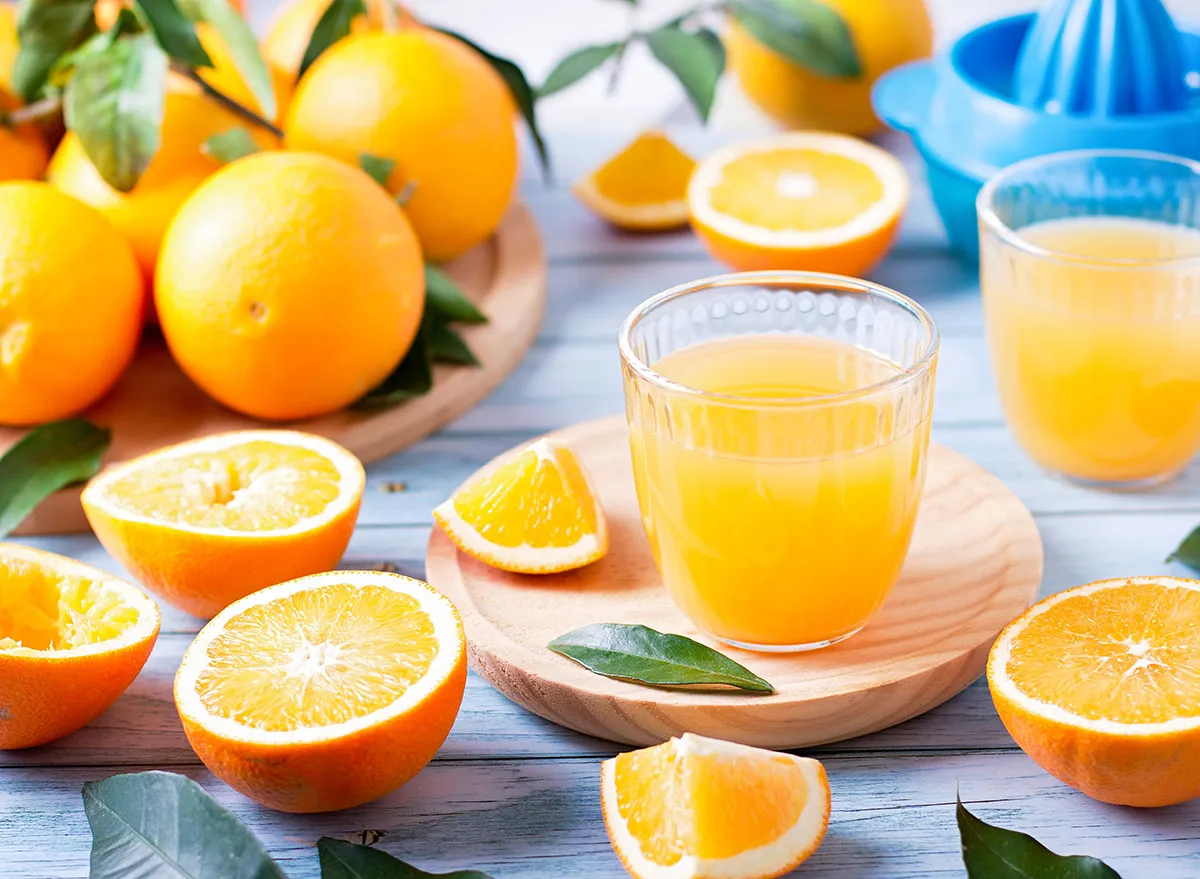 "There aren't many foods in the produce aisle that contain vitamin D," says Lauren Manaker MS, RDN, LD, partner with the Florida Board of Citrus and a member of our medical expert board. "For orange juice lovers, having a fortified version of their beloved OJ can be a lifesaver and help them get in their important vitamin D simply by drinking their morning staple juice."
Manaker also points out "while oranges do not naturally contain vitamin D, many stores now offer fortified OJ that contains vitamin D and calcium. [It's] a perfect option for people who are avoiding milk or who simply love the taste of 100% orange juice."
Eat more seafood.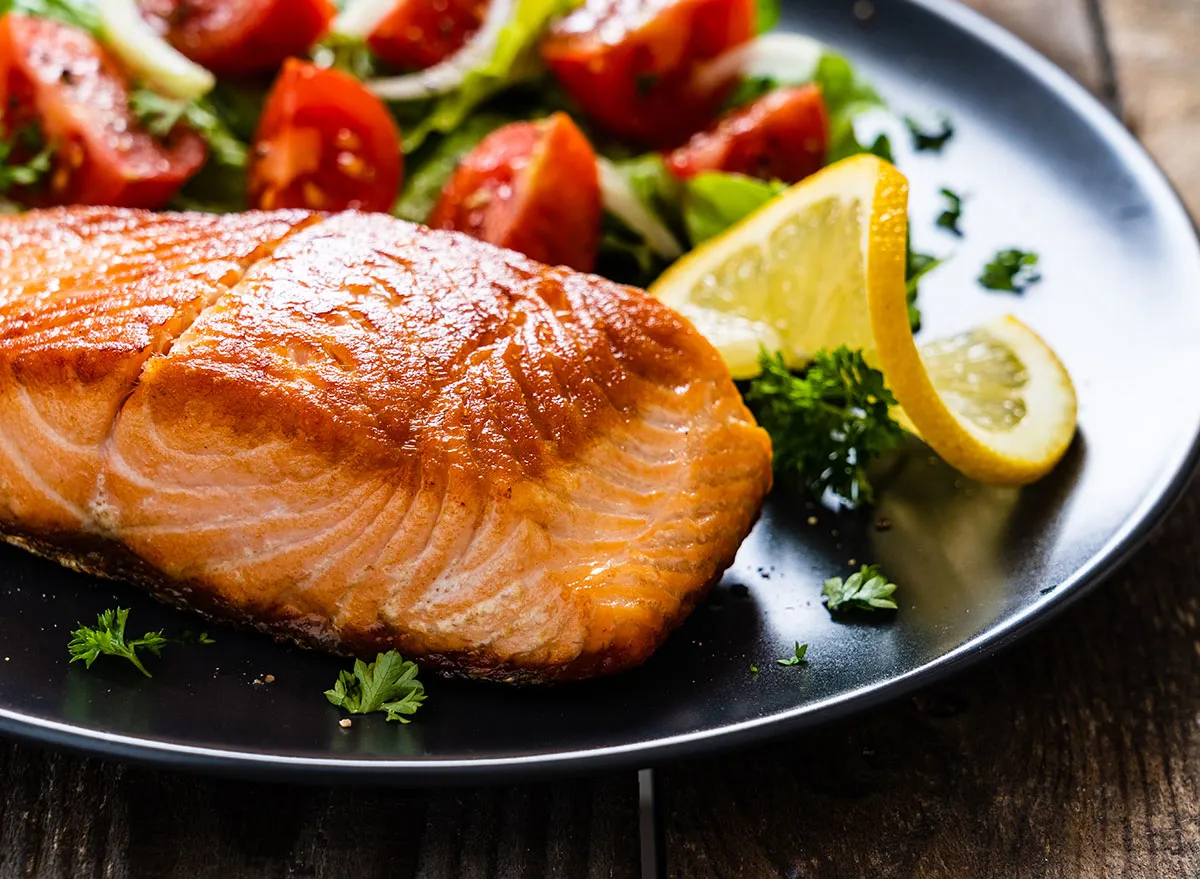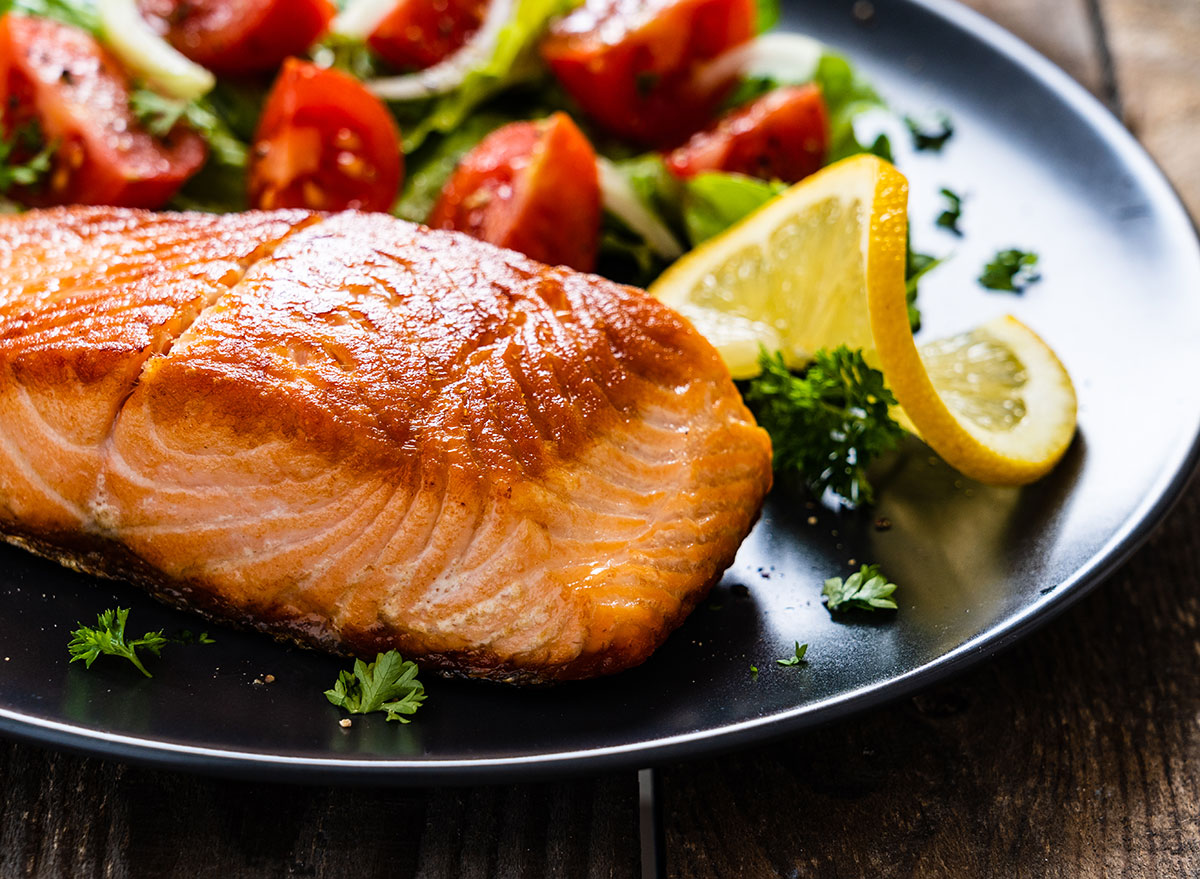 Adding more seafood into your diet can have a ton of positive health effects. As long as you select the right fish, this particular item can guarantee you get enough vitamin D too.
"Seafood, especially fattier types of seafood like wild salmon, herring, sardines, and tuna are excellent sources of vitamin D," says Laura Ali, MS, RDN, LDN. "One 3-ounce portion of wild salmon can provide about 50% of the recommended daily amount."
Cook with more mushrooms.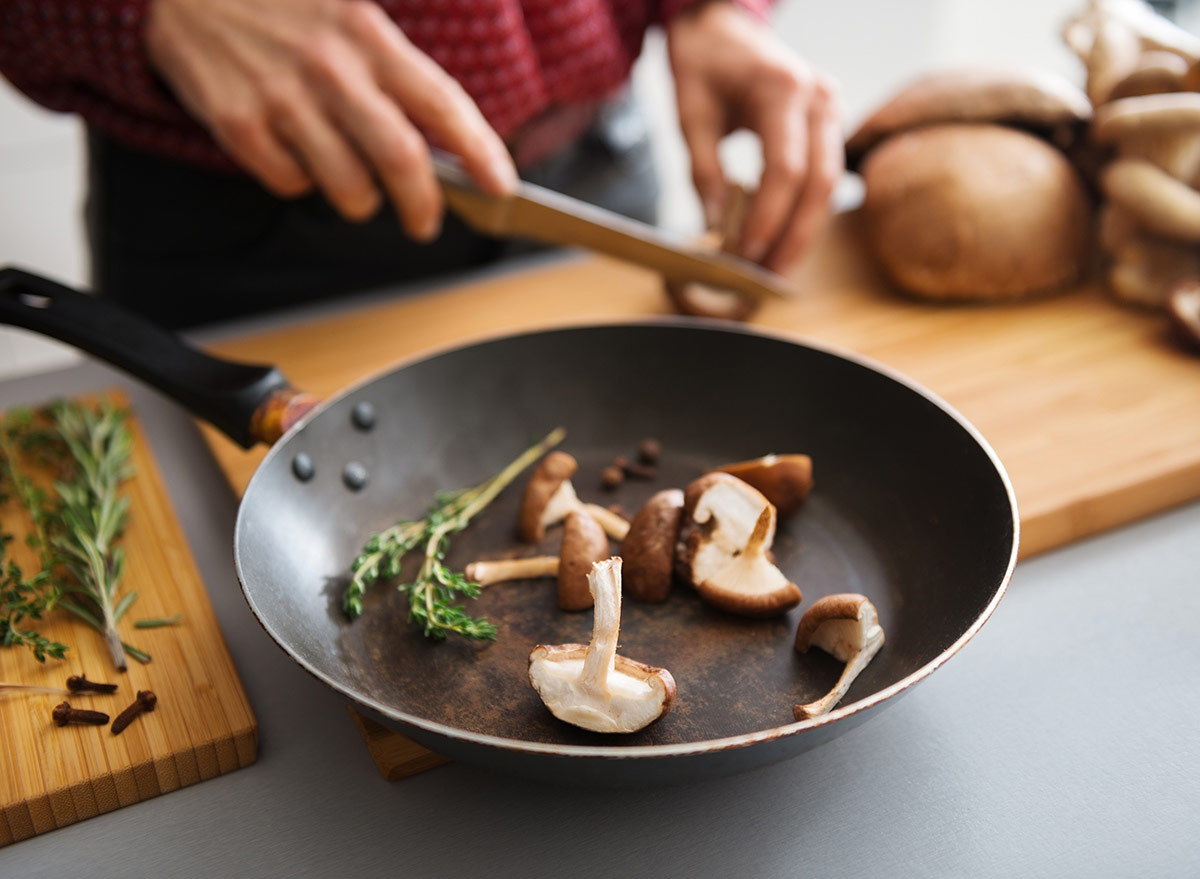 "Mushrooms are one of the only plant foods that contain vitamin D and they also have the ability to increase the amount of vitamin D when they are exposed to ultraviolet light or direct sunlight," says Ali. "Crimini mushrooms, shiitake, oyster, and chanterelle mushrooms all contain natural vitamin D."
If you can't get enough of this delicious fungi, check out our 23 Healthy Mushroom Recipes for Meatless Dinners.
Enjoy more milk.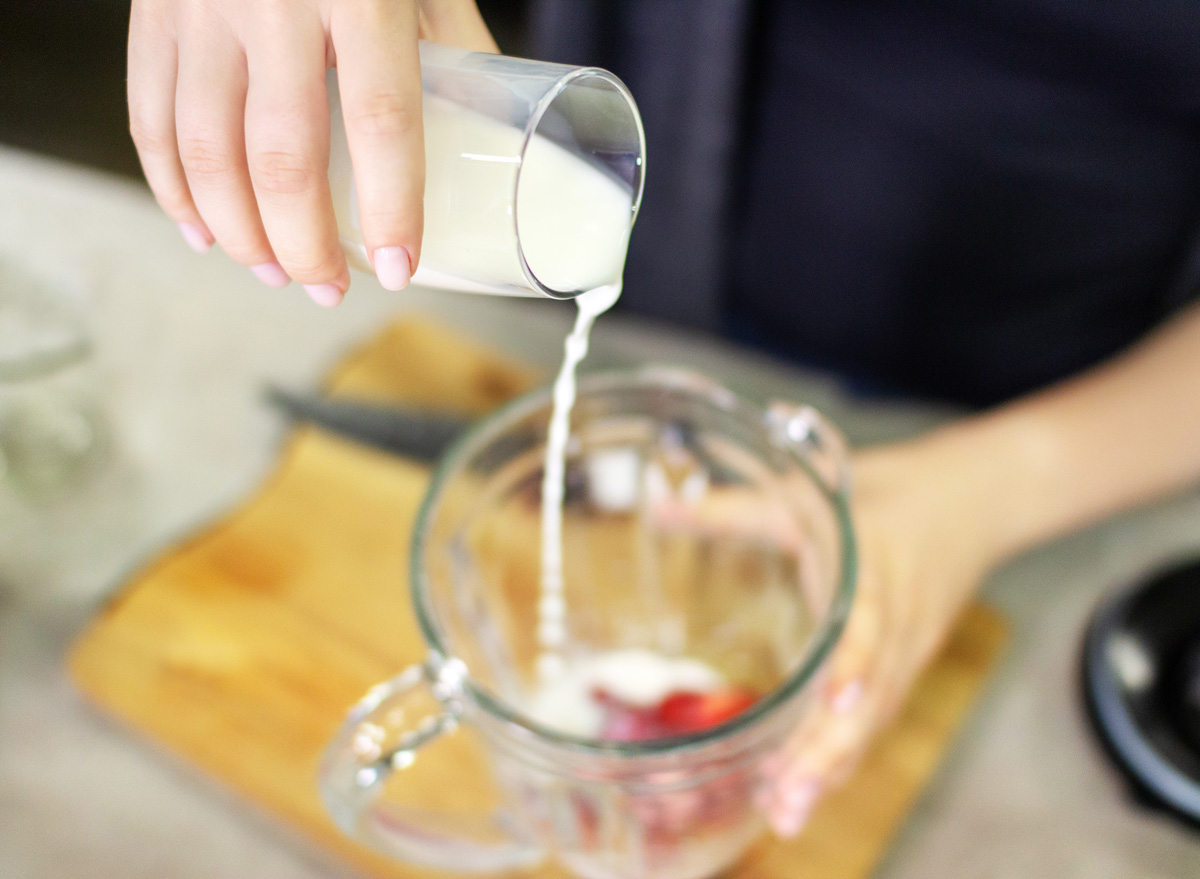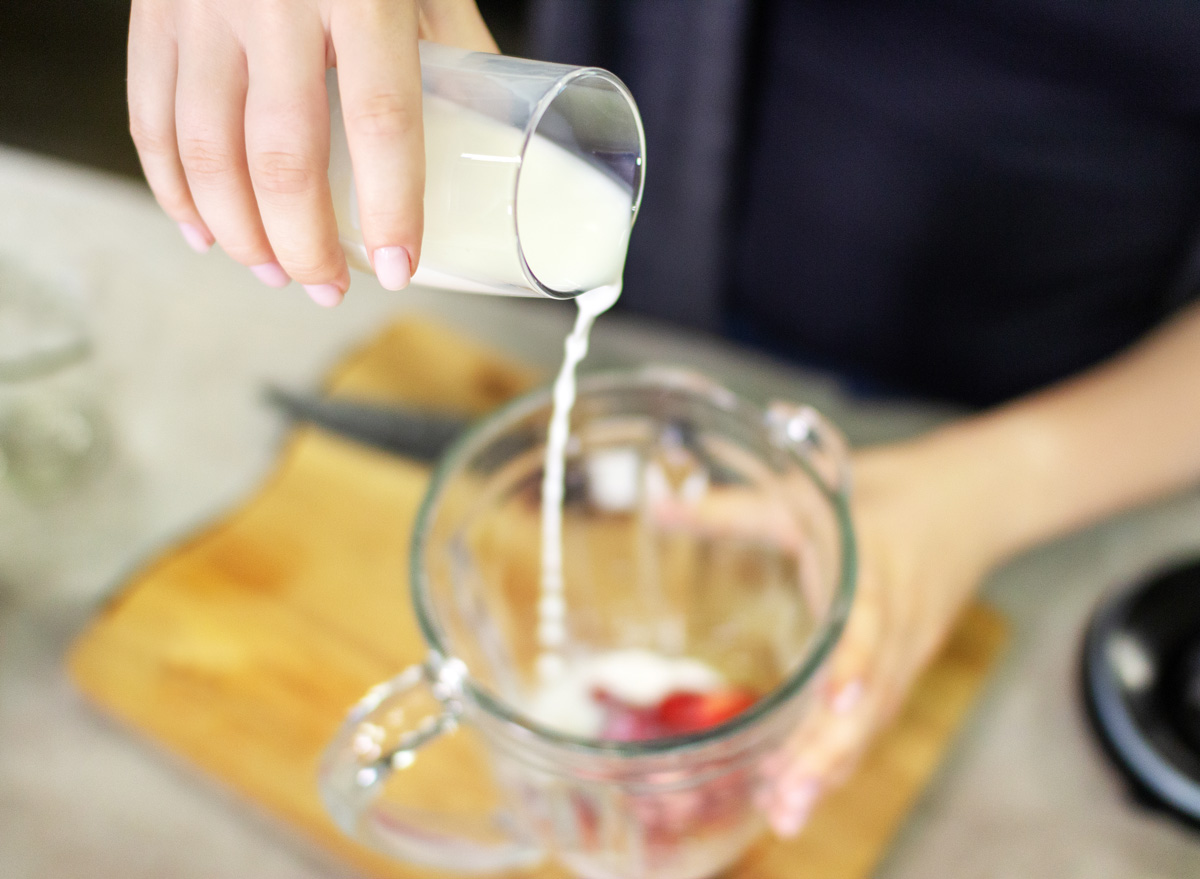 You may have heard milk contains some vitamin D, but you may not have heard that many plant-based kinds of milk also get fortified to include this nutrient.6254a4d1642c605c54bf1cab17d50f1e
"Fortified milk, including cow and plant-based milk such as oat, almond, and soy, are decent sources of vitamin D," says Dr. M. Kara, MD. "Fortified dairy-free forms are particularly helpful for vegetarians and vegans."
So blending up one of these 40+ Best-Ever Breakfast Smoothies with plant-based milk could be great way to get that vitamin first thing in the morning!
Eat pumpkin seeds.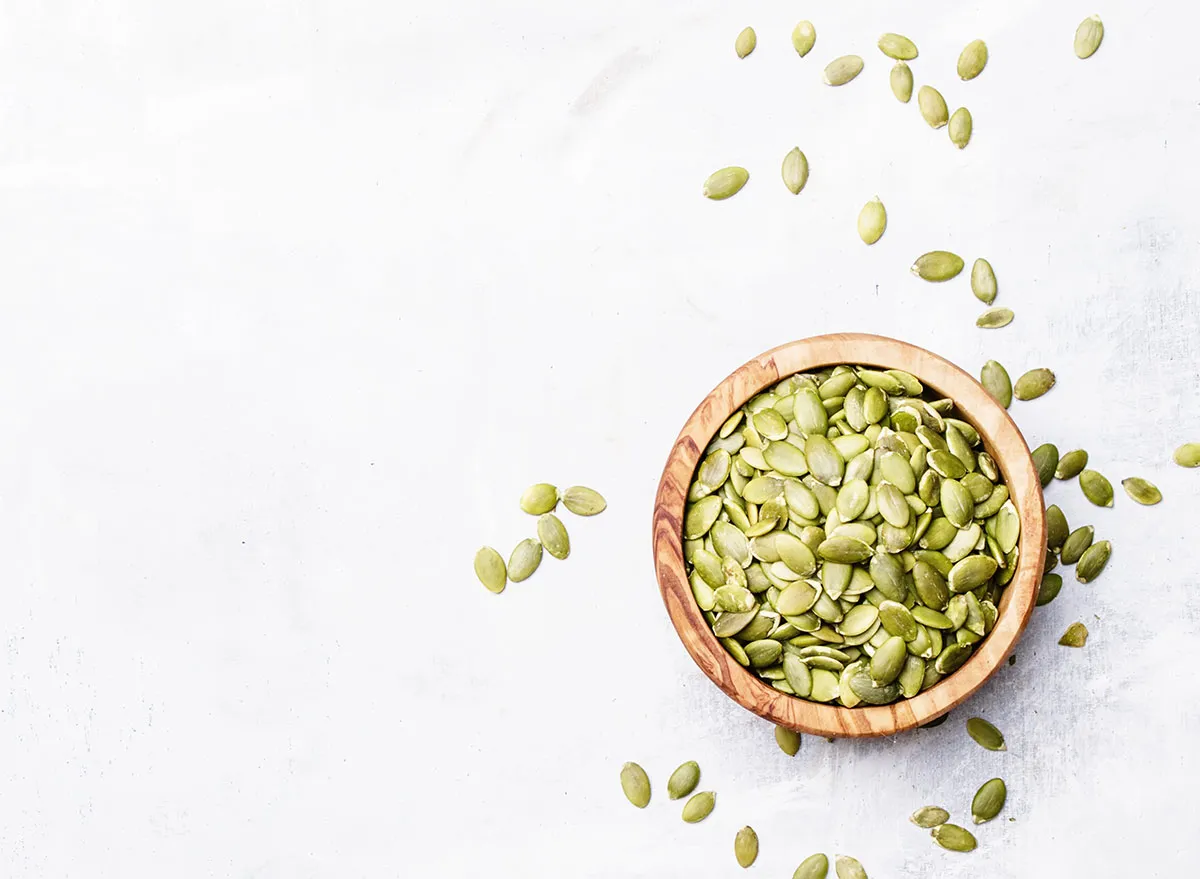 "While pumpkin seeds don't provide vitamin D, they're a great source of magnesium," says Megan Wong, RD at AlgaeCal. "Magnesium is essential for both the absorption and metabolism of vitamin D. In other words, you can take as much vitamin D as you'd like, but without enough magnesium, your body won't be able to put that vitamin D to good use.
Wong points out that a 1-ounce serving of pumpkin seeds provides 18% of your daily value (DV) of magnesium, which studies do show how magnesium plays an important role in vitamin D absorption.
If you love the idea of getting more pumpkin seeds into your diet but aren't sure how to include them, check out our Roasted Pumpkin Seeds Recipes for a great seasonal treat.
Include more egg yolks in your diet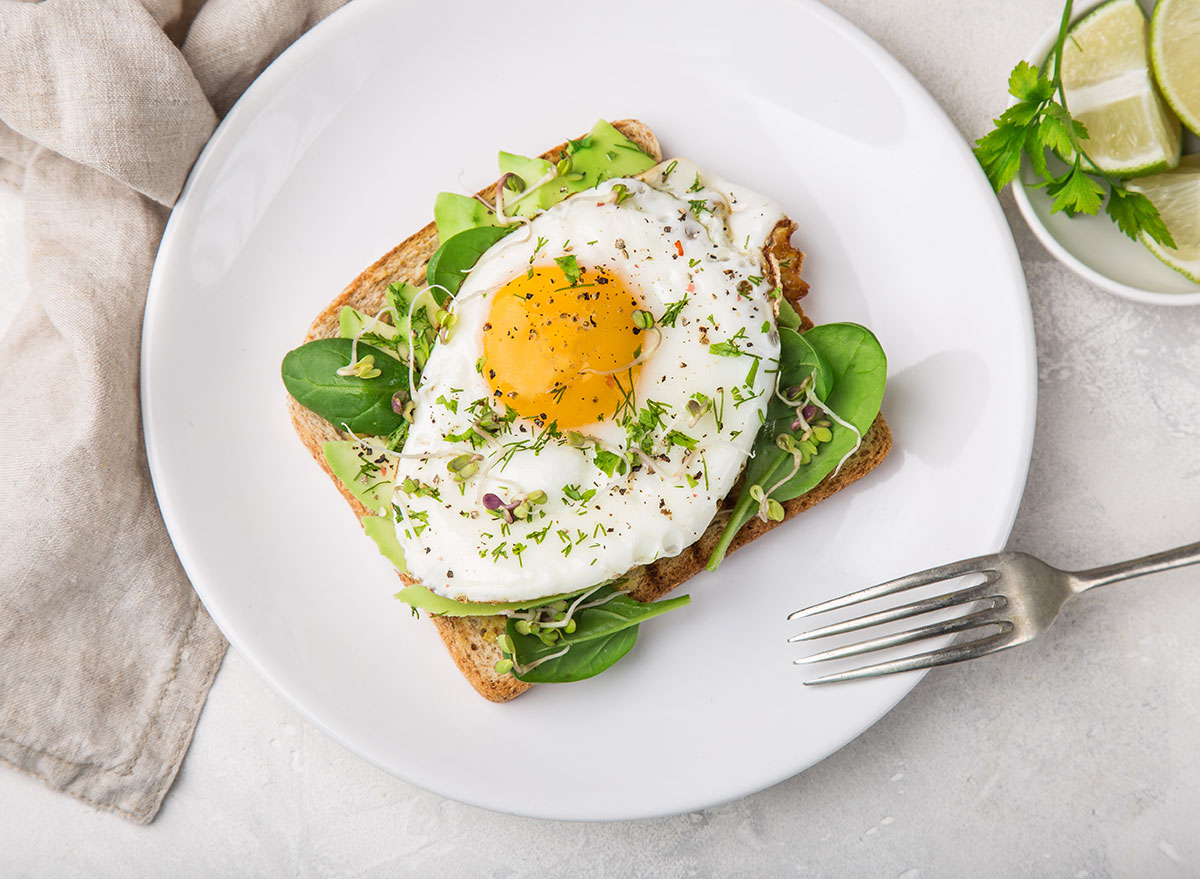 Eggs can sometimes get a bad rap, and many avoid eating the yolk altogether. However, if you want to get some more essential nutrients in your diet, don't skip this key food.
"The yolk of an egg can supply about 5% of your DV for vitamin D, though the amount may be much higher in eggs from chickens who were fed vitamin D enriched feed," says Leann Poston MD, MBA, M.Ed at Impakt Fitness.
Enjoy more natural sunlight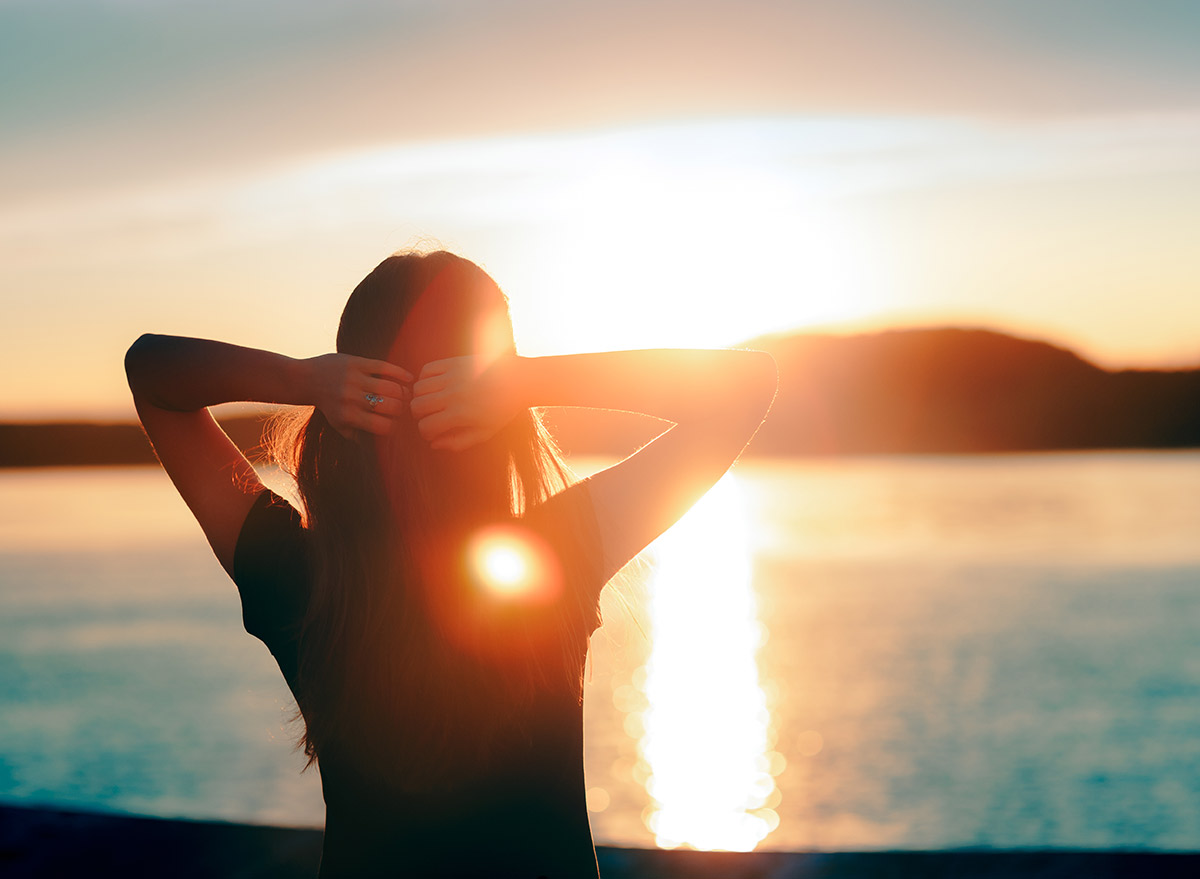 "The easiest way to prevent Vitamin D deficiency is by going outside," says  Silvia Carli MS, RD, CSCS with 1AND1 LIFE. "Exposure to sunlight will allow the body to synthesize Vitamin D through cholesterol in our blood."
If you want to experience a bit more fun in the sun to avoid vitamin D deficiency, try one of these 35 Fun Activities that Don't Feel Like Exercise and find the right outdoor activity that can boost your health and vitamin D levels.
For even more vitamin D tips, read these next: