The Best & Worst Store-Bought Cocktail Mixes—Ranked
Store-bought cocktail mixes could be taking a toll on your diet—find out which ones are the best and the worst.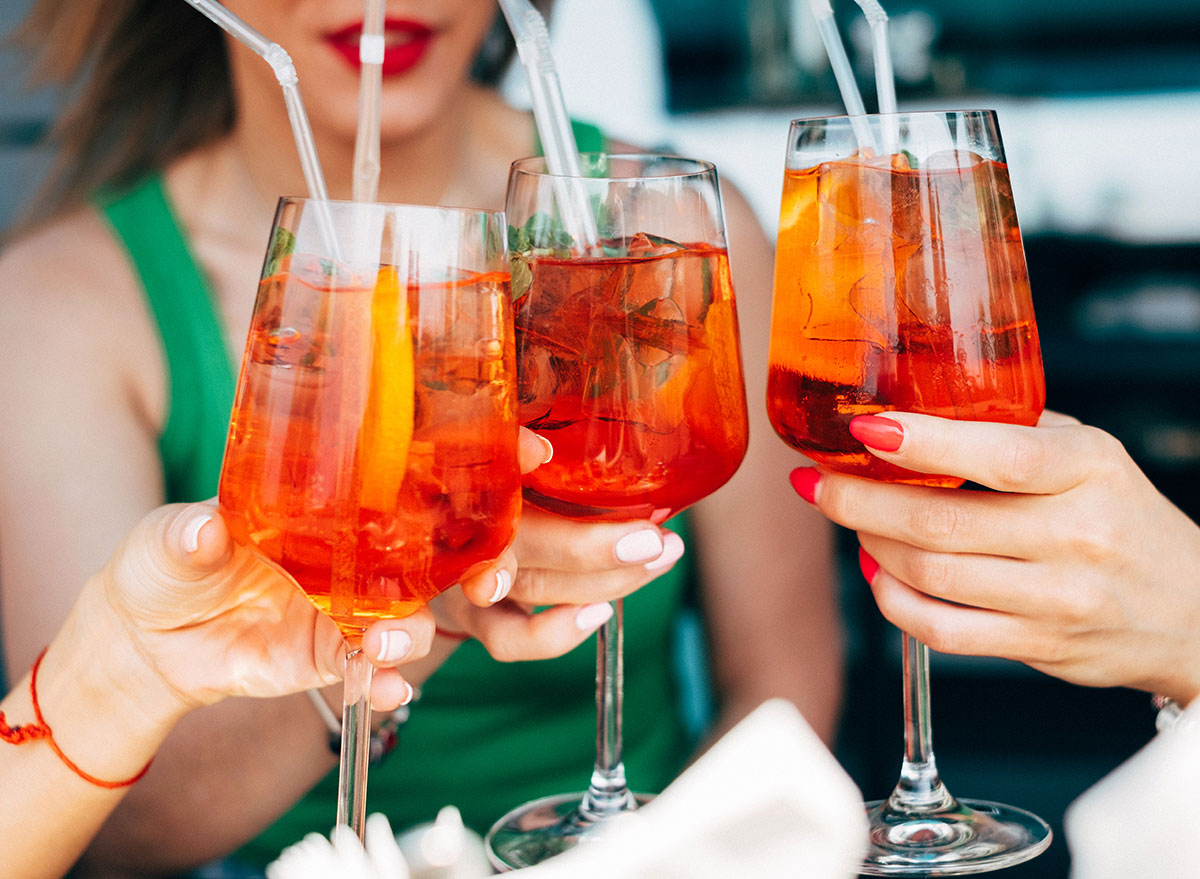 When it comes to eating healthy, opting to only consume alcohol at home could help trim your waistline. You not only have a better idea of how many drinks to partake in, but you also save more money than if you were to go to a bar or club. When you need to stick to a diet, it might be tempting to head to your local supermarket or liquor store and pick up some ready-made cocktail mix options to craft the perfect pina colada or strawberry daiquiri. However, many cocktails contain a wealth of added sugar lurking beneath their innocuous appearance, and pre-made mixers only add to the initial calorie count of the drink.
To help you navigate through the mixer aisle and find the best cocktails to suit your weight loss regimen, we created a list of the best cocktail mixers to keep your diet going strong and a list of the worst mixers that you need to leave on the shelf. All the reviewed products can be found at most major grocery and liquor stores.
How we judged the cocktail mixers
In order to gauge which mixers would be the best and worst, we measured the sugar content in a recommended serving of the mixer for one drink. The Food and Drug Administration recommends that 10 percent of your daily sugar at most should come in the form of added processed, which equates to about 50 grams. From this amount, we gauged which drink mixers would be the best.
Some mixers have the same amount of sugar per serving. In order to break the tie, we would check how many calories a product has. For example, if two products had 20 grams of sugar but one had more calories, the one with more calories would be a less healthy option.
Keep in mind that some serving sizes are smaller or larger than others. We did this comparison based on the type of cocktail mixer it is, and how much of it you would use for one cocktail at a time. For example, four ounces of a margarita mix would be sufficient for a cocktail, but you wouldn't use four ounces of whiskey sour mix. So we kept each serving size true to what that specific cocktail mixer is. We ranked them in each category from 5 to 1, with 1 being the best or worst option in the category in terms of sugar.
Whether you are making cocktails at home to entertain friends or just to save some money instead of a night out, here are the best and worst cocktail mix picks.
The best cocktail mixes
Bittermilk No. 3 Smoked Honey Whiskey Sour Mix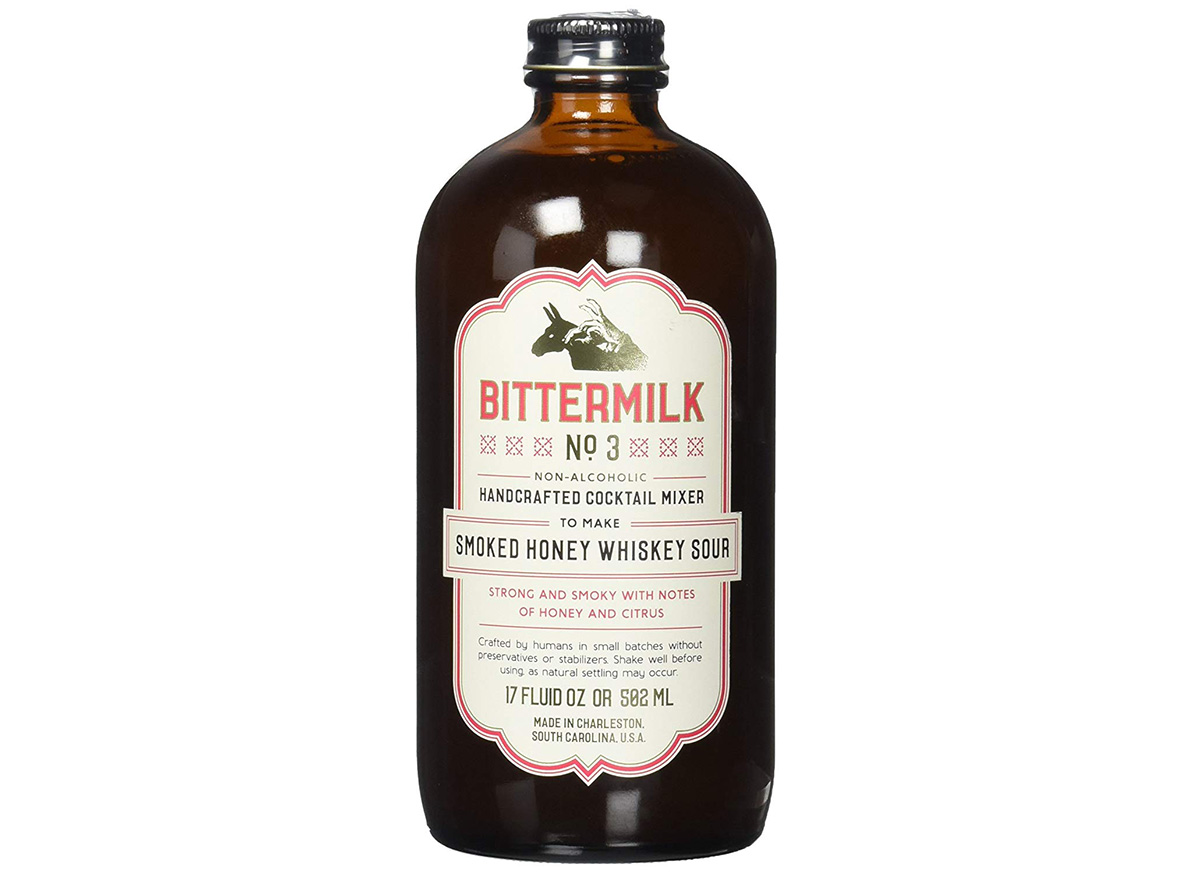 Per 1 fl oz
: 45 calories, 0 g fat (0 g saturated fat), 0 mg sodium, 11 g carbs (0 g fiber, 11 g sugar), 0 g protein
While this mixer has over 10 grams of sugar, the sugar comes from honey and the floral mix of natural aromatics will leave you positively stunned. If you enjoy whiskey sours and want to start crafting them at home, this mix will leave your diet intact, as most mixes contain many more added sugars. With such a wholesome ingredient list, this is a great choice if you are craving a nice twist on a classic cocktail.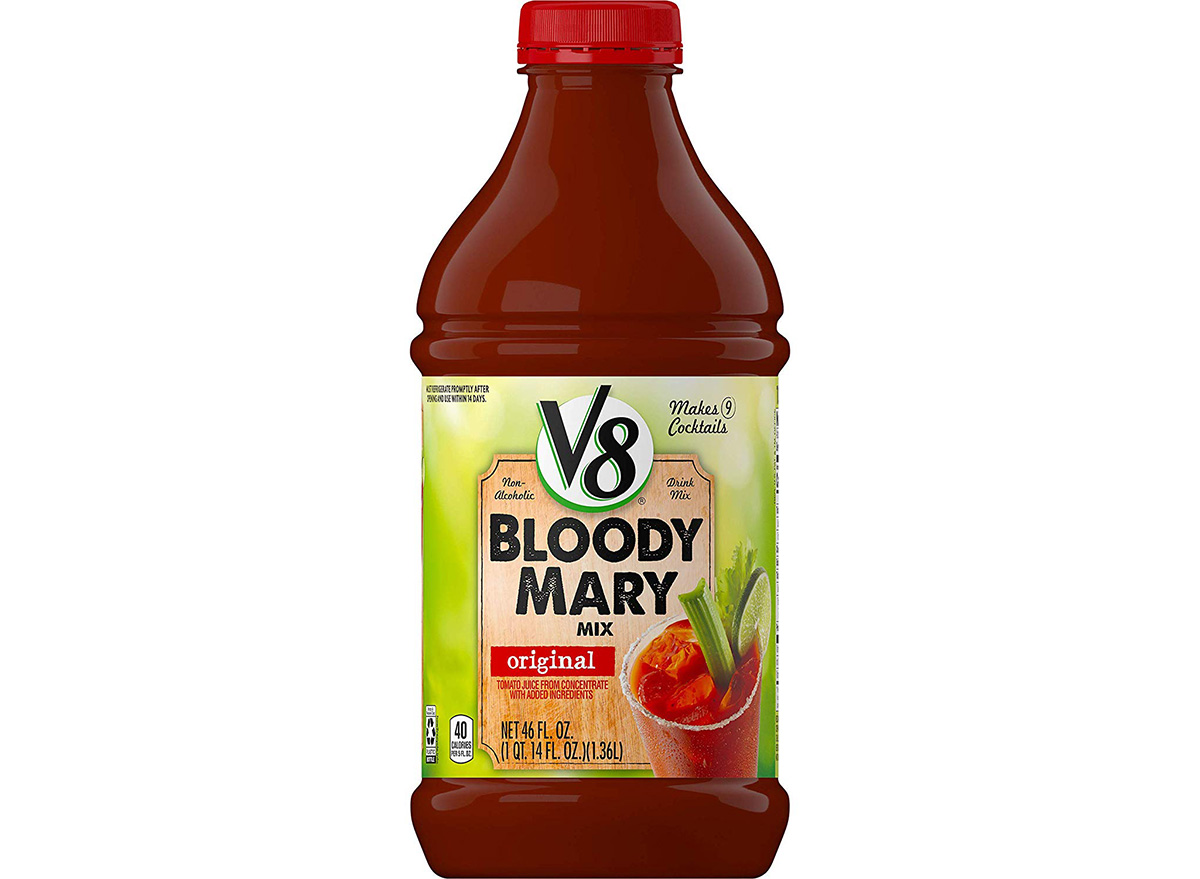 Per 5 fl oz
: 40 calories, 0 g fat (0 g saturated fat), 650 mg sodium, 9 g carbs (1 g fiber, 7 g sugar), 1 g protein
Making a bloody mary may be one of the quickest ways to limit your sugar intake, as long as you carefully consider your mixers. If you are trying to stick to a diet, V8 makes a solid tomato juice mixer perfect for this cocktail. While the higher than average sodium content leaves something to be desired, the minimal sugar content will keep your diet on track.
Owl's Brew Citrus Sweet Tea Cocktail Mixer
Per 2 oz
: 25 calories, 0 g fat (0 g saturated fat), 0 mg sodium, 6 g carbs (0 g fiber, 5 g sugar), 0 g protein
In a perfect world, you would craft this cocktail with brewed tea and bitters, but when you are busy entertaining, time is of the essence. Owl's Brew citrus sweet tea mixer is a good option to step up your home cocktail game while keeping to your diet. Just make sure to not overpour this cocktail mix, as it just takes two fluid ounces of mixer to equal one serving.
Santa Barbara Olive Company Dirty Martini Mix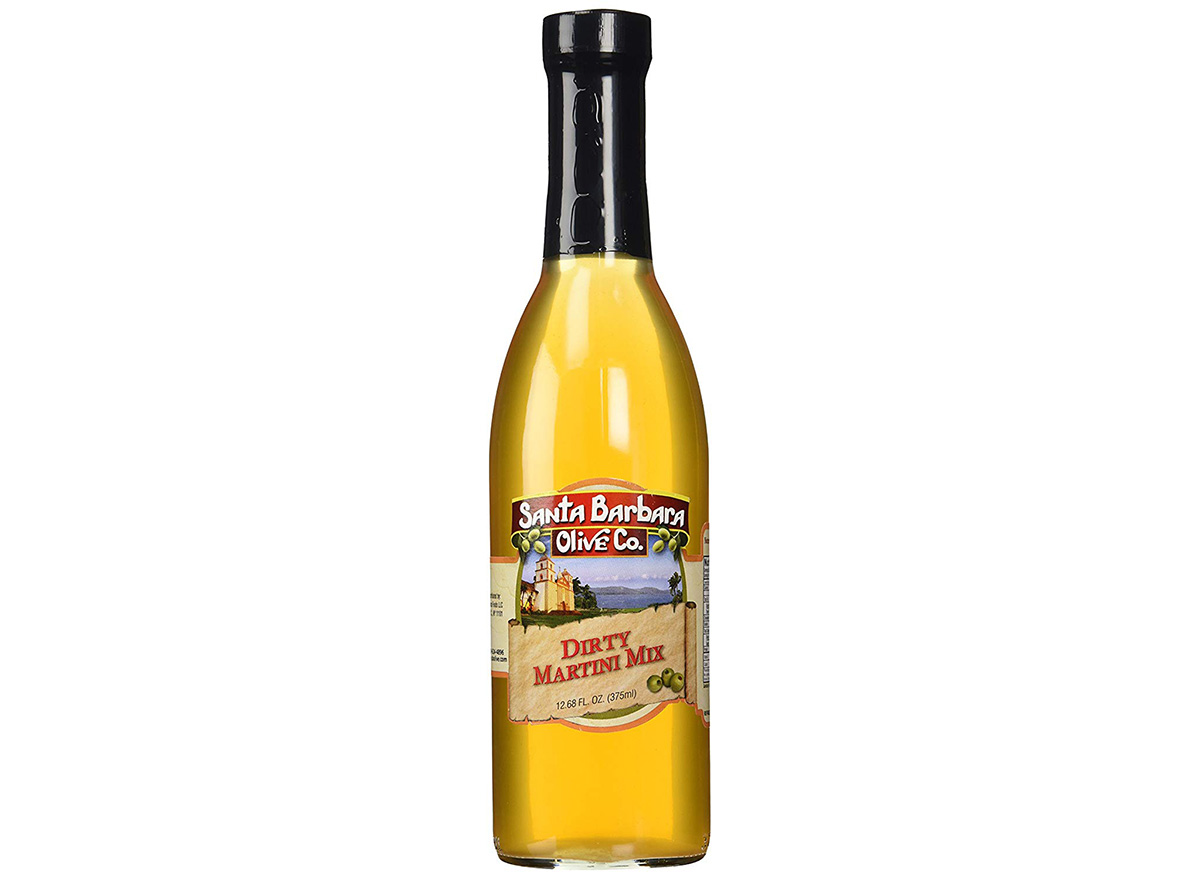 Per 1 fl oz
: 5 calories, 0 g fat (0 g saturated fat), 810 mg sodium, 0 g carbs (0 g fiber, 0 g sugar), 0 g protein
It is always a smart move to drink cocktails that naturally contain fewer calories and sugar, and martinis are good candidates. Their mixture of low-calorie spirits and no added sugar are good bets. With zero added sugar, Santa Barbara Olive Company's dirty martini cocktail mix is a good choice for a classic cocktail. The only downside to this cocktail mix is the high sodium count, but with naturally salty olives being a main flavor in the drink, this element might be unavoidable.
Schweppes Diet Tonic Water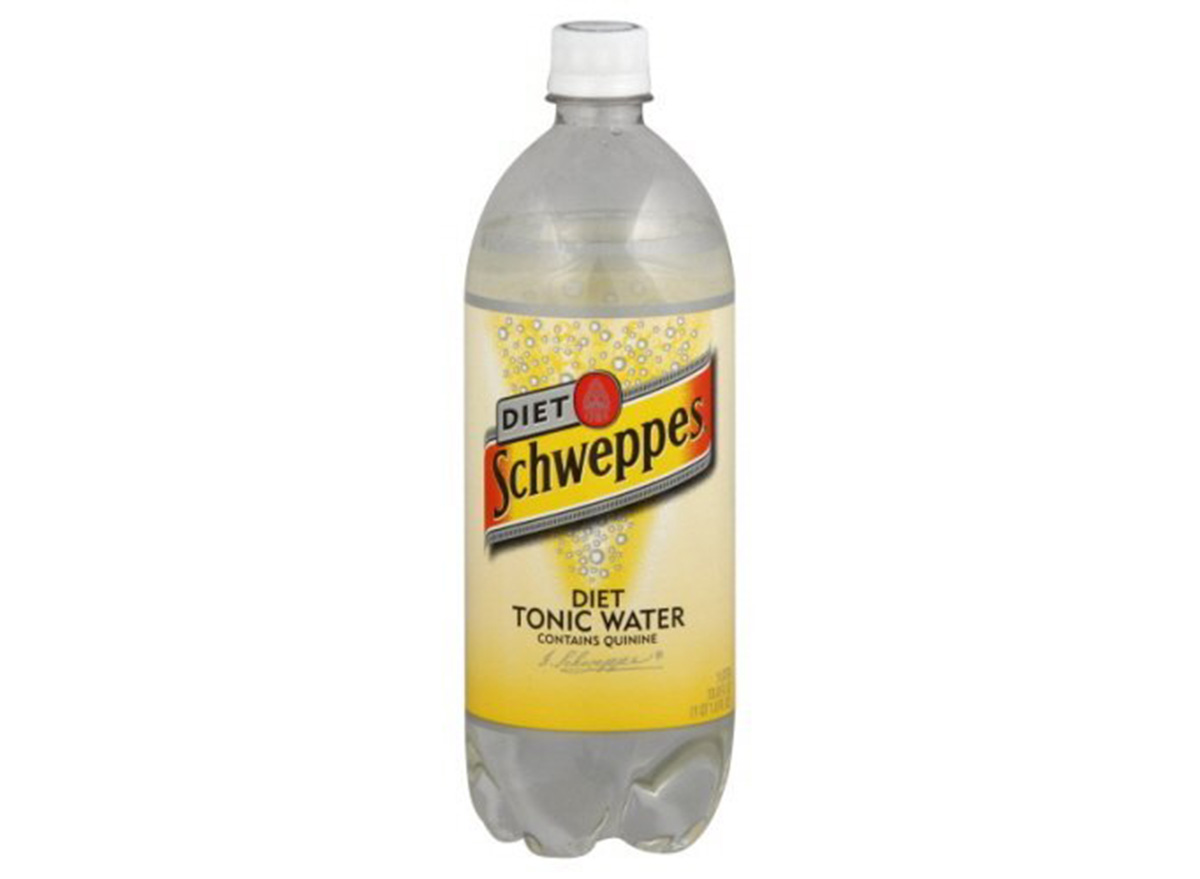 Per 12 oz
: 0 calories, 0 g fat (0 g saturated fat), 105 mg sodium, 0 g carbs (0 g fiber, 0 g sugar), 0 g protein
You can't go wrong with water, and this classic mixer is the basis of any classic cocktail relying on carbonation. Tonics sometimes can contain as much sugar in the form of quinine as a typical soda, but with this diet mixer, you get the classic tonic water sweetness. It's a cocktail mix option that pairs well with a huge variety of spirits, so it's extremely versatile.
The worst cocktail mixes
Jose Cuervo's Strawberry Lime Margarita Mix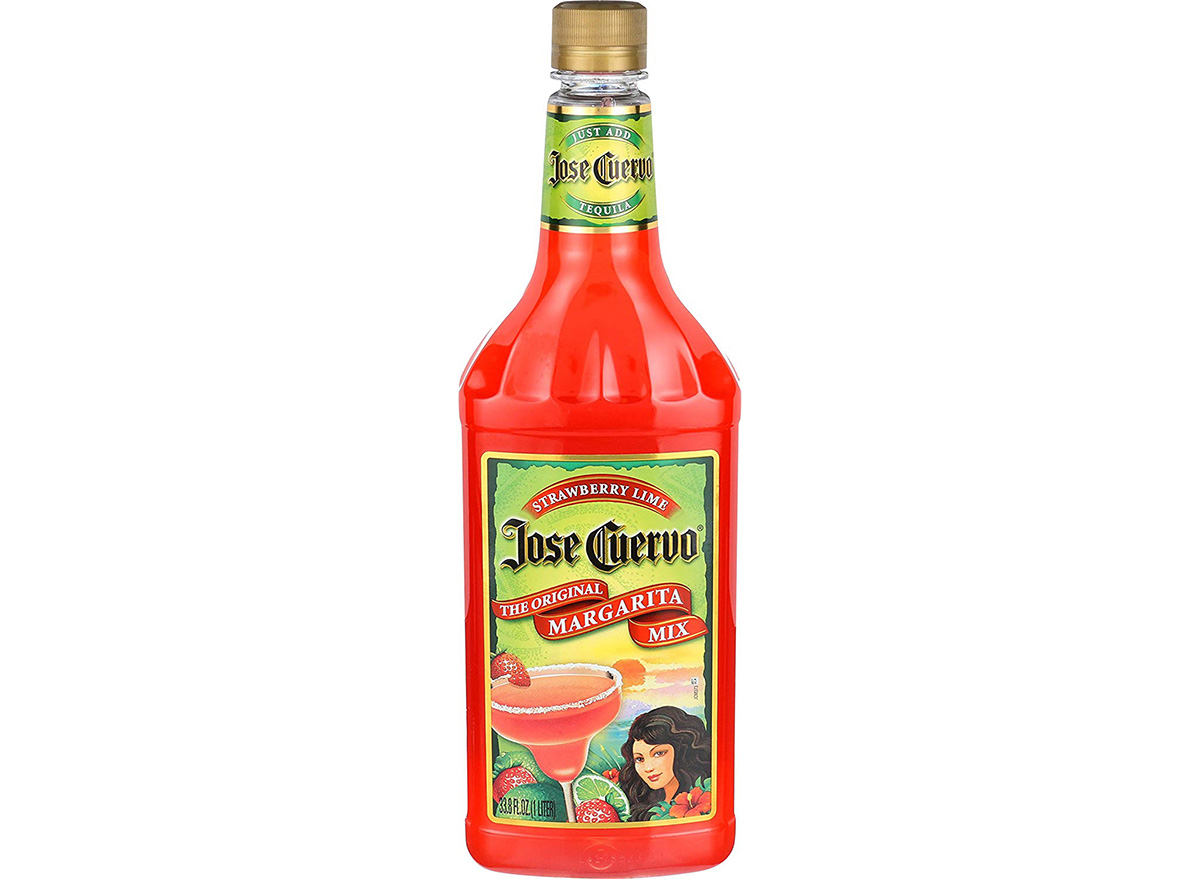 Per 4 oz
: 120 calories, 0 g fat (0 g saturated fat), 70 mg sodium, 29 g carbs (0 g fiber, 27 g sugar), 0 g protein
When you start to see artificial fruity flavors in a cocktail, you are in for trouble. In just 4 ounces, Jose Cuervo's strawberry lime margarita mix packs in a similar sugar content to a soda, and that is before you add the carbs from the rum base of the drink. If you want to stay healthy, stay away from this drink.
Mr. and Mrs. T's Mai Tai Mix
Per 3.5 oz
: 150 calories, 0 g fat (0 g saturated fat), 85 mg sodium, 37 g carbs (0 g fiber, 36 g sugar), 0 g protein
Mai Tais can be a dangerous game to drink when you are on a diet—they are often loaded with sugar, and when they pair with rum, they get even more unhealthy. This mix packs in the carbs, plus 36 grams of sugar. For a Mai Tai with less sugar, opt to skip a mix altogether and find natural juices instead.
Master of Mixes Strawberry Daiquiri Mix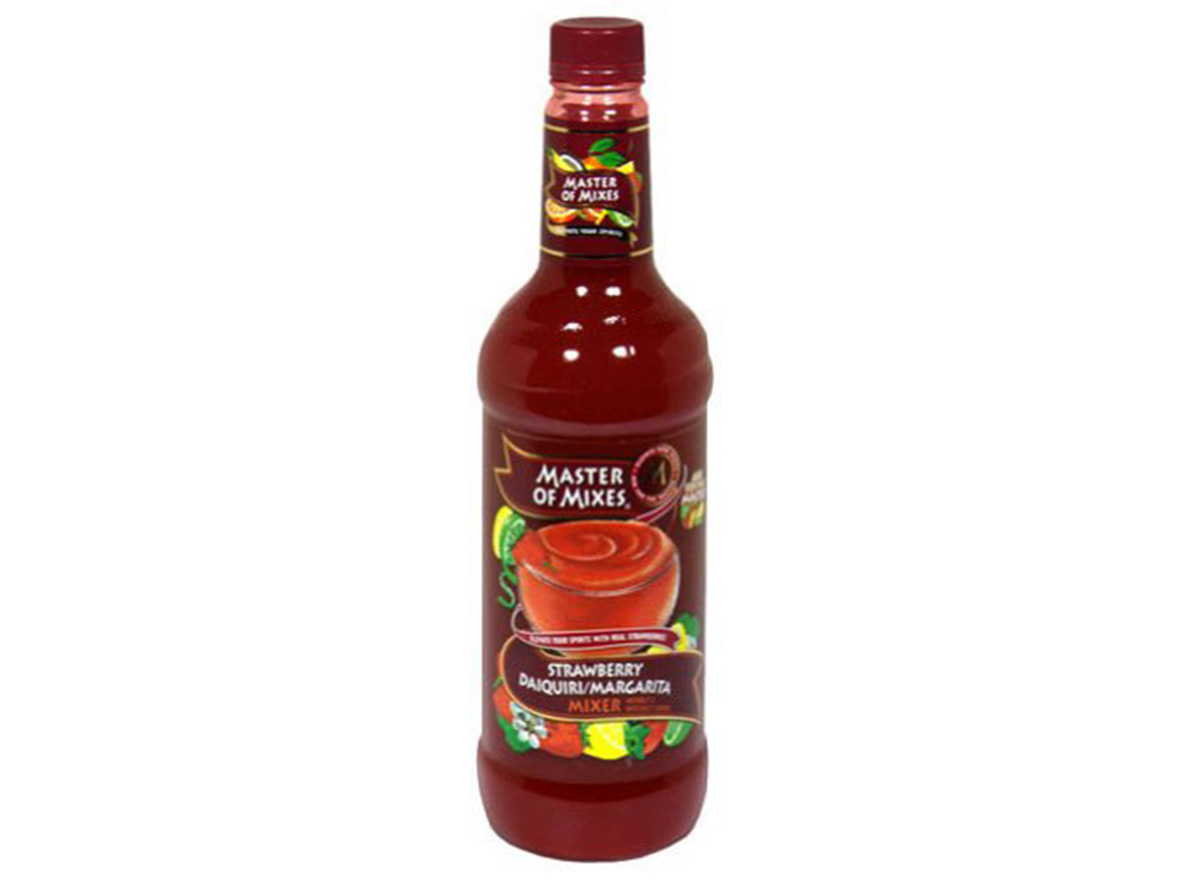 6254a4d1642c605c54bf1cab17d50f1e
Per 4 oz
: 190 calories, 0 g fat (0 g saturated fat), 20 mg sodium, 47 g carbs (0 g fiber, 44 g sugar), 0 g protein
Even if a cocktail requires fresh juice, the inherent sugar content in the juice may be enough to derail your eating plan. Throw in mixers with added artificial sugar, and you are looking at a cocktail that will weigh you down. Daiquiris are tough to come by on diets, and this mix will not do you any favors.
Per 1 can
: 190 calories, 0 g fat (0 g saturated fat), 10 mg sodium, 48 g carbs (0 g fiber, 48 g sugar), 0 g protein
This ginger beer is specifically marketed as a mixer, and it'll hit you with a whopping 48 grams of sugar, which is almost the maximum amount of processed sugar that the FDA recommends in one day. This soda will put a damper on classic cocktails, from Moscow mules to whiskey gingers, all of which require this soda. If you need to cut calories, find a diet ginger ale at your local store.
Master of Mixes Piña Colada Mix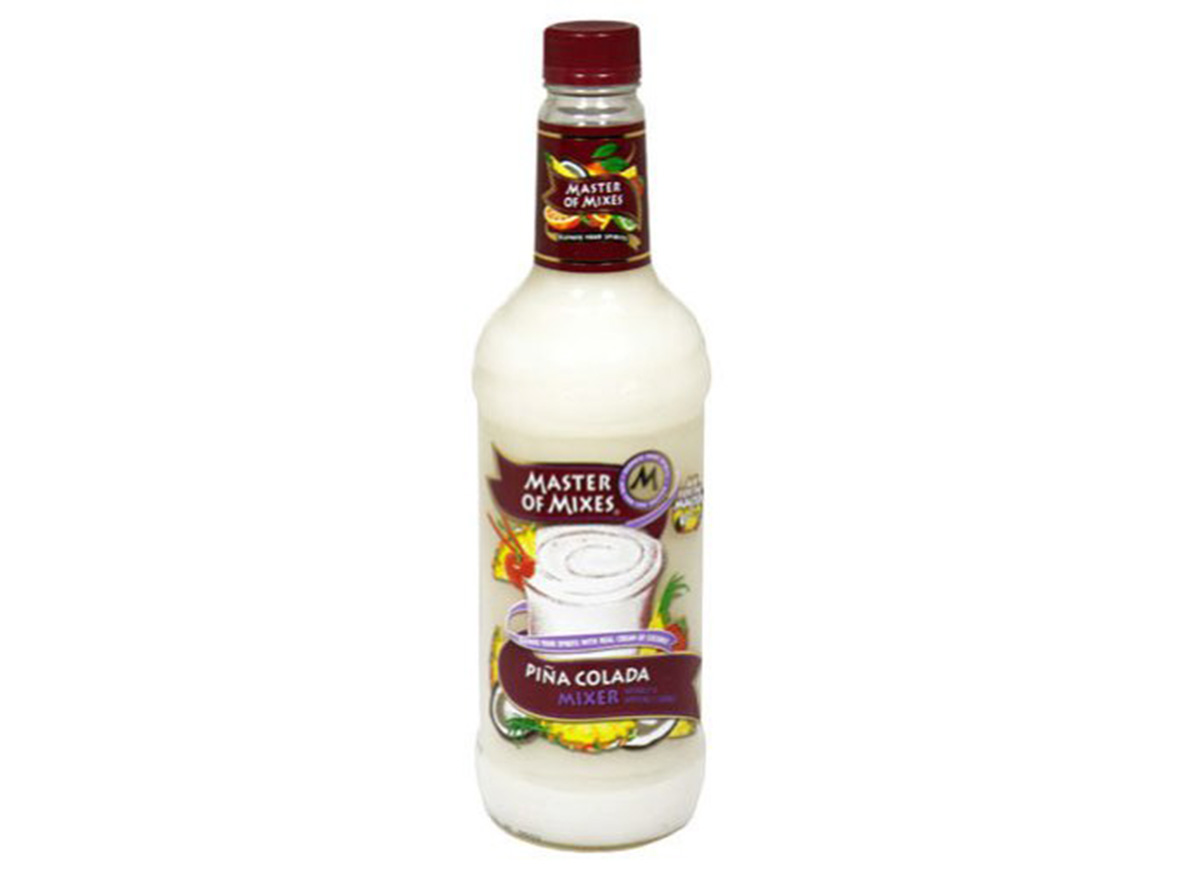 Per 4 oz
: 220 calories, 1.5 g fat (1.5 g saturated fat), 50 mg sodium, 53 g carbs (0.5 g fiber, 50 g sugar), 0 g protein
One of the only mixes to pack in fat and sugar is the Piña Colada, and the Master of Mixes brand features one of the most carb-infused piña colada products on the market. The added sugar in the product is going to throw off your diet and will take you down for days. If you need to stick to a diet, avoid Piña Coladas all together, as they use a variety of sugary pineapple juice and coconut milk to mask rum, which typically derives from sugarcane in the first place. We recommend steering clear of this cocktail mix all together.