30 Genius Thanksgiving Leftover Ideas Even Martha Stewart Would be Jealous Of
Trust us, there's more to make with your Turkey Day foods than a sandwich.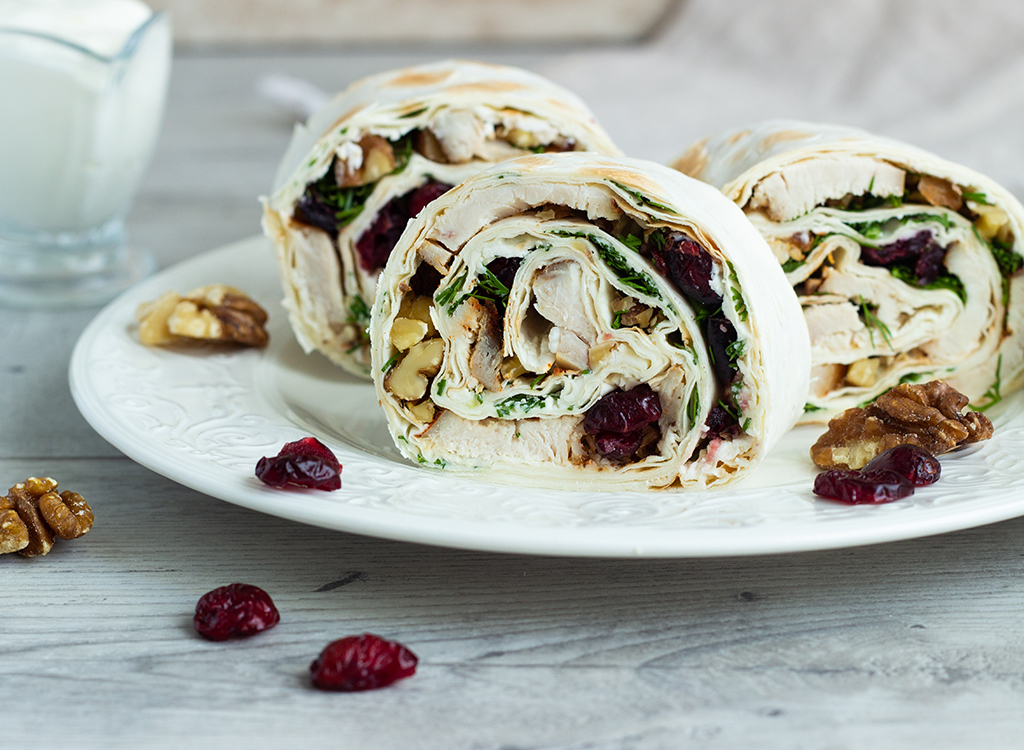 It's no secret that Thanksgiving is many Americans' favorite holiday simply due to the proverbial "free pass" to fill your plate with indulgent dishes you likely don't treat yourself to all year round. While you'll surely enjoy them all to the last forkful, chances are you might grow tired of them after one or two plates of reheated holiday leftovers. Luckily there are plenty of ways you can repurpose Thanksgiving leftovers into new and creative ways. Try your hand at one of these 30 unique takes on your Thanksgiving leftovers, and say goodbye to your basic turkey sandwich.
Make Homemade Turkey Soup
When it comes to Thanksgiving leftover ideas, you've got to start with the turkey. One way to reuse turkey in a whole new way is to repurpose it into a big batch of comforting soup (we're big fans of Alton Brown's turkey, rice, and vegetable soup recipe ourselves). Soup's sure to be a staple in the chilly days to follow the holiday, and it's a great way to make sure all leftover turkey gets used up.
Whip Up a Frittata Using Stuffing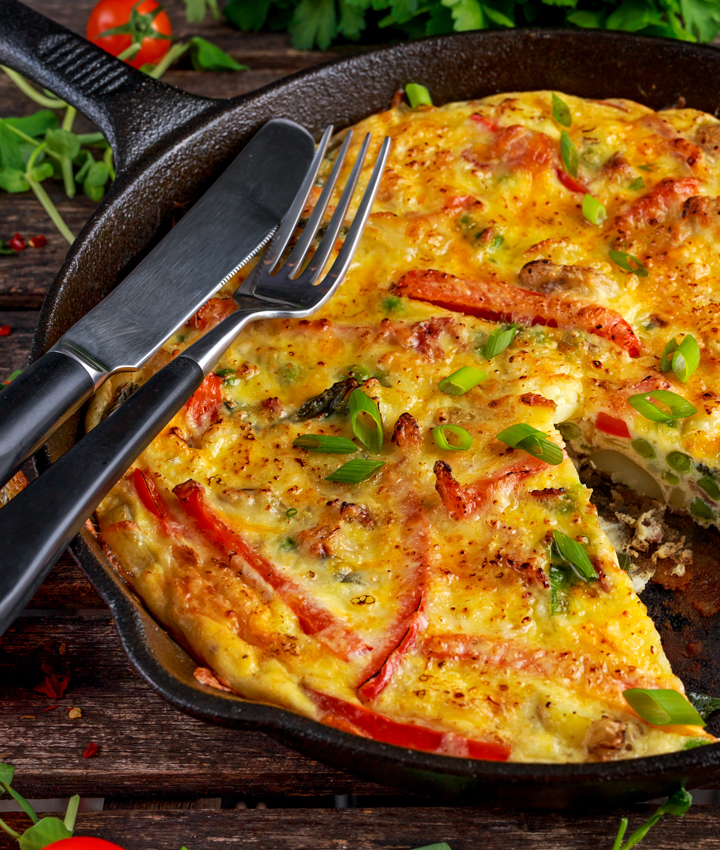 You can definitely do more with leftover stuffing than just nuke it in the microwave to eat the next day. Try incorporating it into a homemade frittata for a savory take on your favorite breakfast meal. We'd love to try Robin Miller's stuffing frittata recipe for a morning meal.
Take Pancakes to the Next Level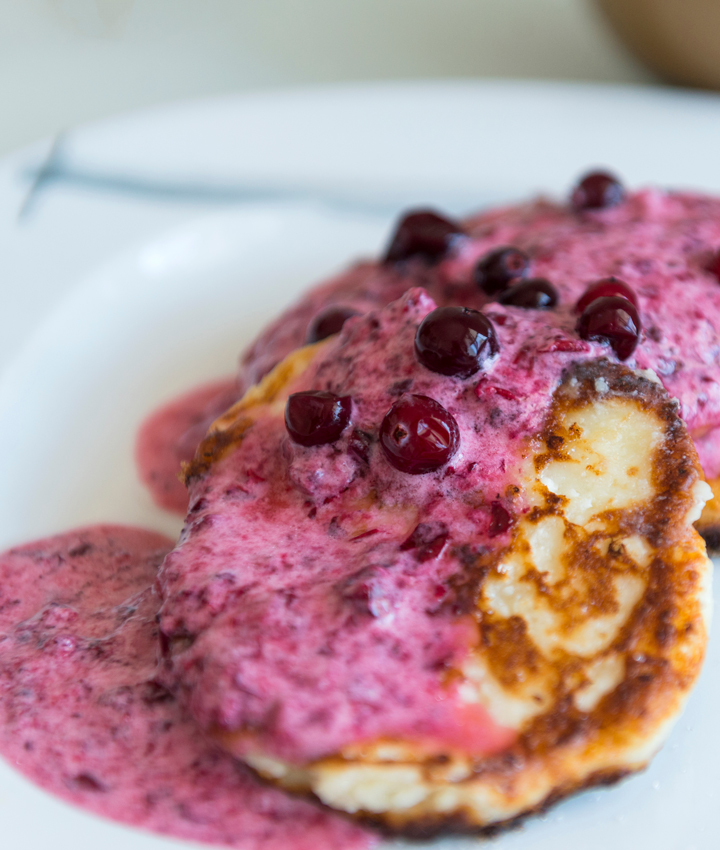 If you manage to come out of Thanksgiving dinner with some leftover cranberry sauce (is there such a thing?), try adding it to fluffy homemade pancakes for the ultimate treat (we think The Weary Chef has the right idea with its cranberry pancakes). Seriously, is there anything better?
Make Over Your Morning Muffins
Who doesn't love a good sweet potato casserole? You'll love it even more the next morning in the form of sweet potato muffins. Genius Kitchen offers up one recipe option, and there's no wrong way to repurpose this sweet spud!
Jazz Up Turkey By Adding It to Enchiladas
If you want something really different, yet still super tasty and delicious, you won't regret whipping up these turkey and butternut squash enchiladas from Kim's Cravings. Talk about a transformation!
Give Veggies the Tart Treatment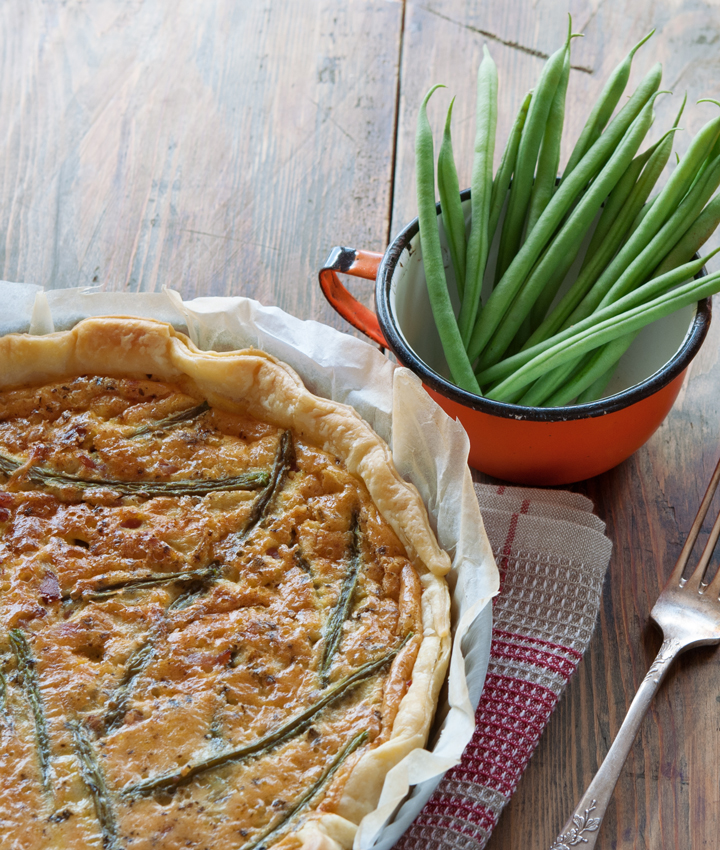 It's hard to get excited about leftover green beans, but you definitely will if you can eat them in pastry form. We think a delicious tart or galette would be a savory side dish for dinners to come. We think La Crema has the right idea with its green bean mushroom tart recipe.
Layer Up a Thanksgiving-Themed Lasagna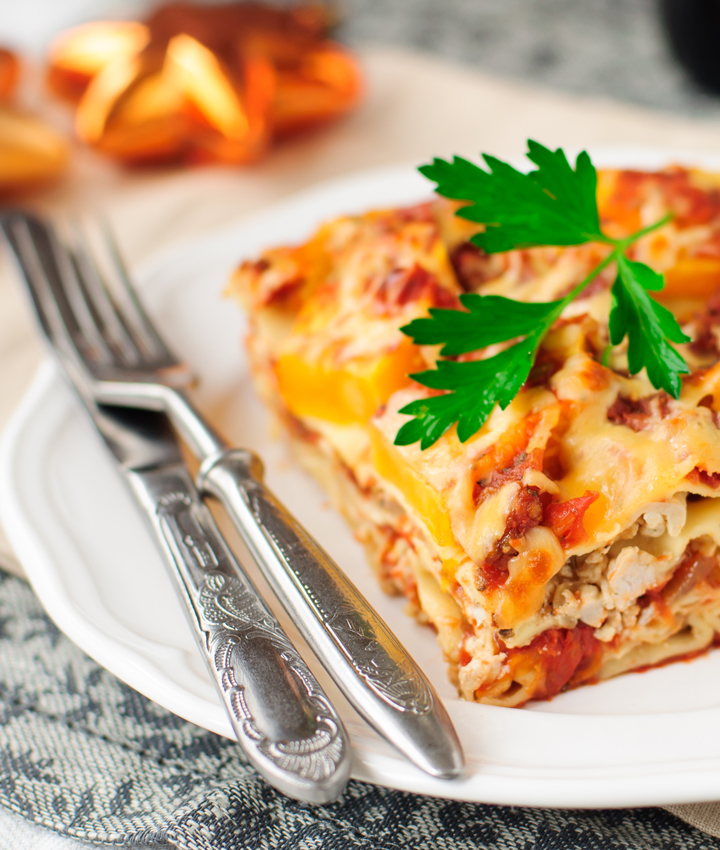 What's not to love about a comforting blend of turkey, vegetables, and stuffing leftovers from Thanksgiving dinner? It's time to layer it up in the form of a seasonal lasagna! The Kitchn's lasagna recipe is likely the one possibility you're dreaming of.
When In Doubt, Turn It Into a Burrito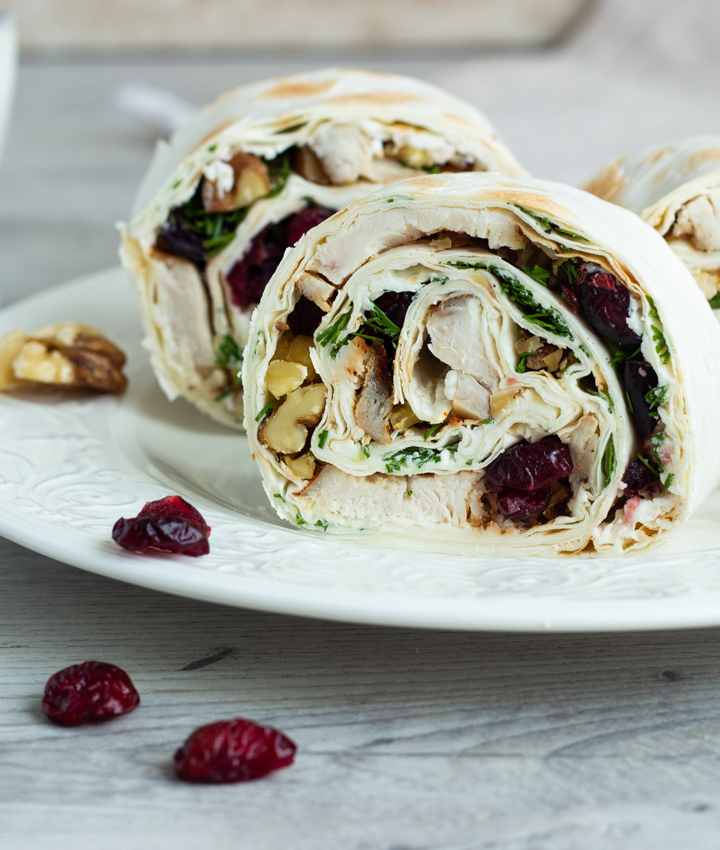 Most anything is made better in a burrito, right? Give your favorite Spanish restaurant a break, and try The Spruce's Thanksgiving leftovers creation for enjoying your leftovers in a tortilla.
Turn Turkey Into a Pasta Companion
If you've got a hankering for Italian food by the time Thanksgiving dinner is said and done, do something totally different—go the pasta route! Yes, just in case you didn't eat enough carbs on Turkey Day, do like Ready Set Eat does with their turkey tetrazzini recipe. Repurposing turkey into a pasta dish is a creative way to use up those leftovers!
Make Mashed Potato Muffins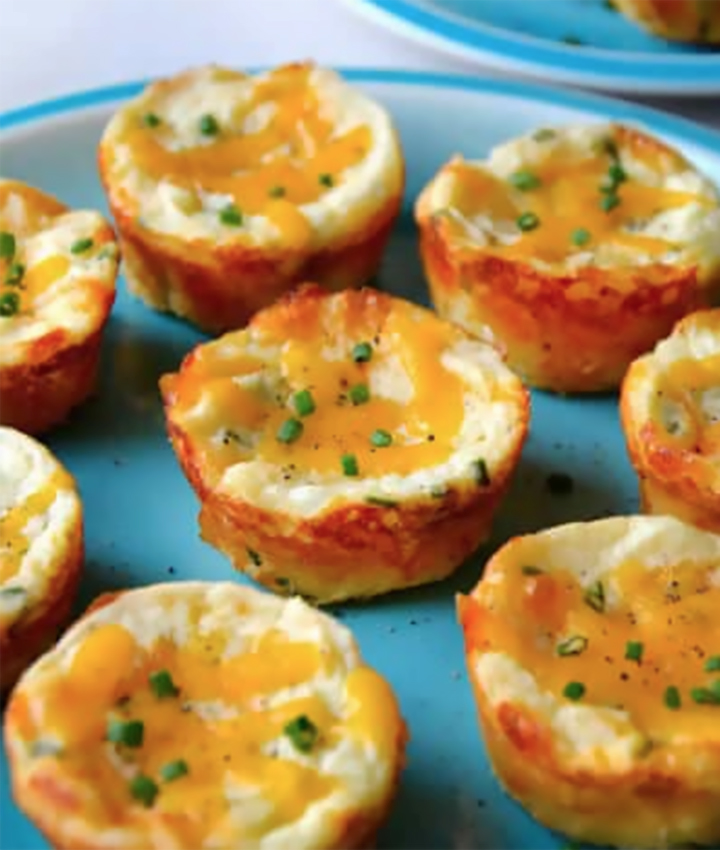 If carby mashed potatoes are your favorite Thanksgiving side, you will love them in Just a Taste's cheesy muffin recipe. How could anyone not love these?
If you're like me and love pretty much pumpkin anything except pumpkin pie, you'll likely love it as A Beautiful Plate's pumpkin pie milkshake. PSL who?
Add Some Spice With a Jambalaya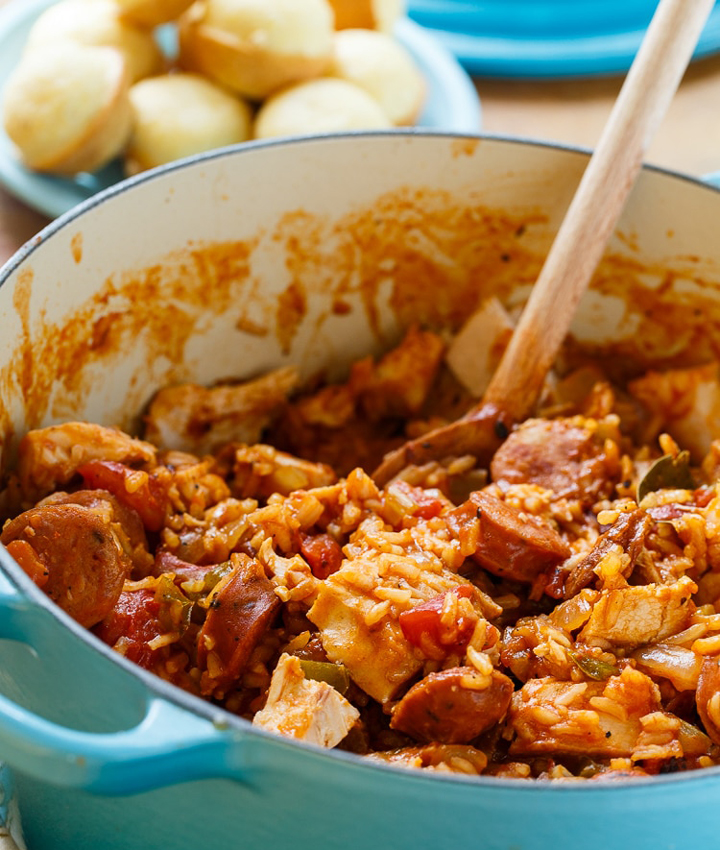 6254a4d1642c605c54bf1cab17d50f1e
Thanksgiving is likely not your favorite food holiday if you're normally all about spicy dishes. If this sounds like you, you'll want to be sure to try Spicy Southern Kitchen's Cajun-inspired jambalaya recipe.
Turn Cranberry Sauce Into a Crisp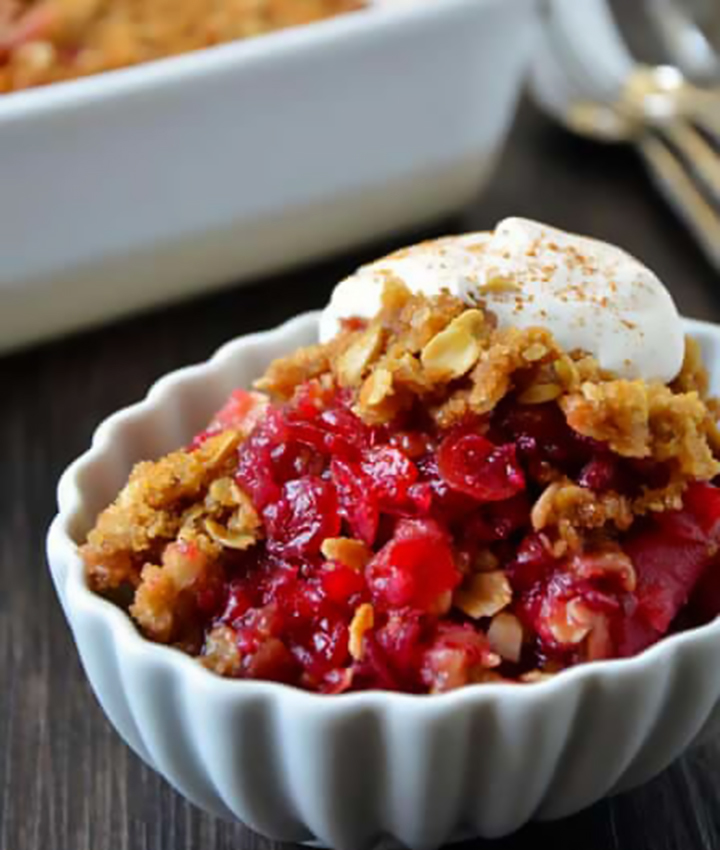 Dessert lovers will be wondering why Just A Taste's leftover cranberry sauce and apple crisp recipe wasn't on the Thanksgiving menu to begin with, but they'll love it as a decadent dessert using the Thanksgiving leftovers!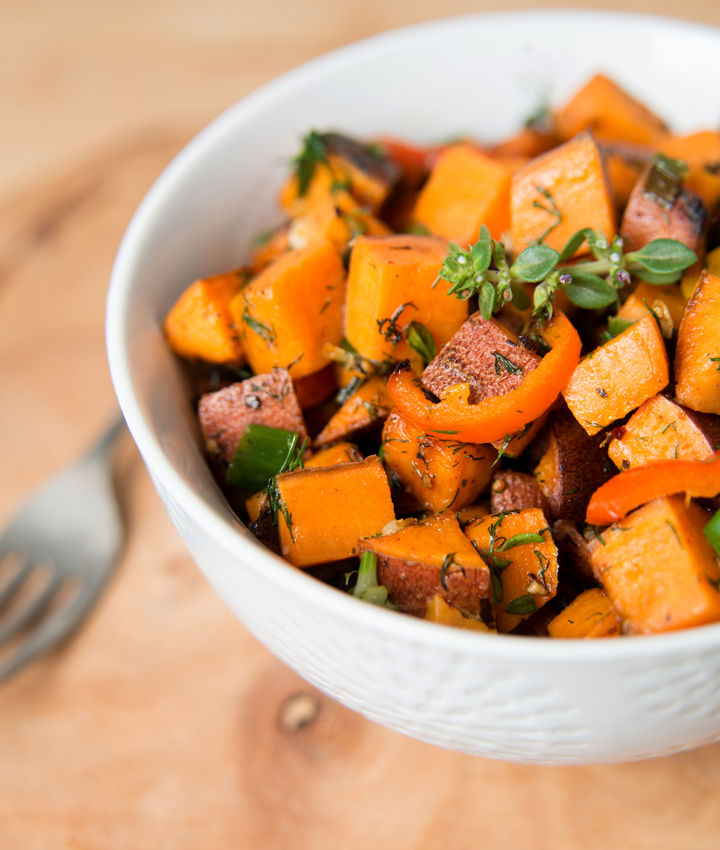 When in doubt, an easy hash is a great way to use up stuffing. Brunch devotees will love a stuffing hash recipe, such as this one from Garlic and Zest.
App It Up With Turkey and Gravy Balls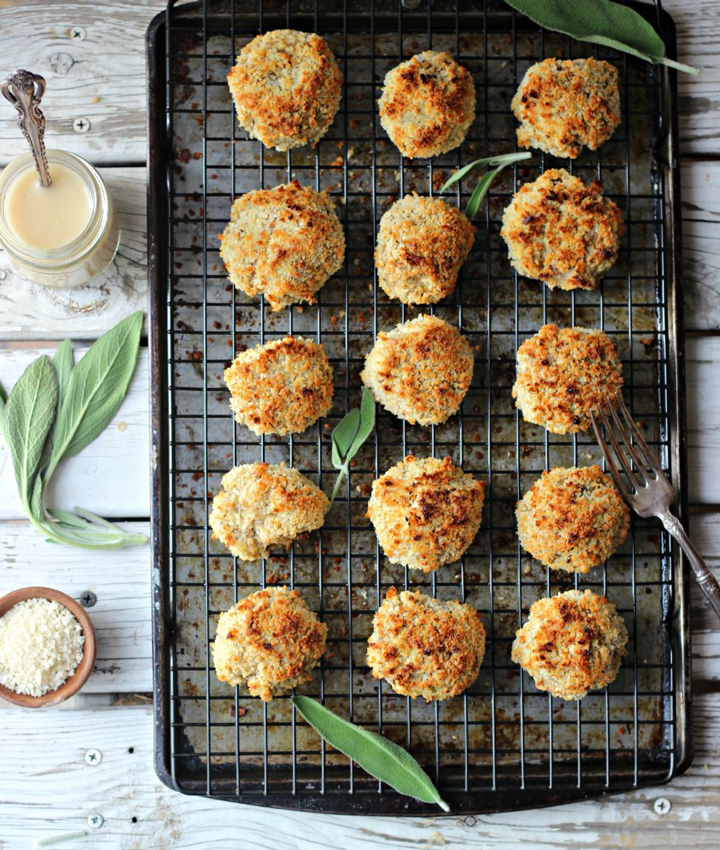 Stop: Don't throw away the leftover gravy! For a tasty appetizer recipe, try your hand at these crunchy breaded leftover turkey and stuffing balls from The Gourmet RD. You won't be able to eat just one!
Zest Up Your Meal With a Spicy Cranberry Corn Salsa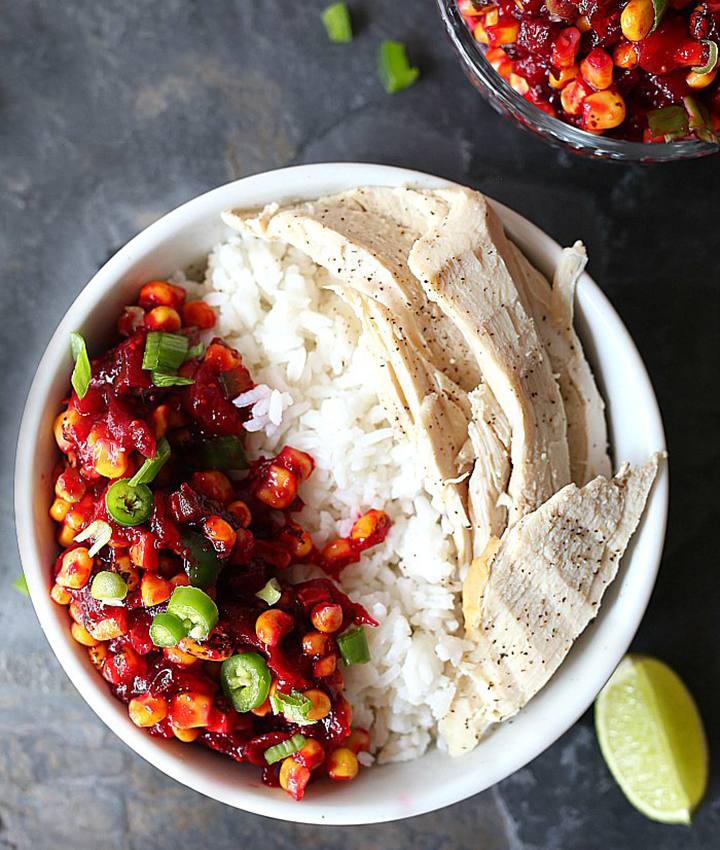 For a take on your favorite Mexican- or Asian-inspired rice bowls, try Delightful Mom Food's zesty creation.
Make a Morning Hash for an Indulgent Breakfast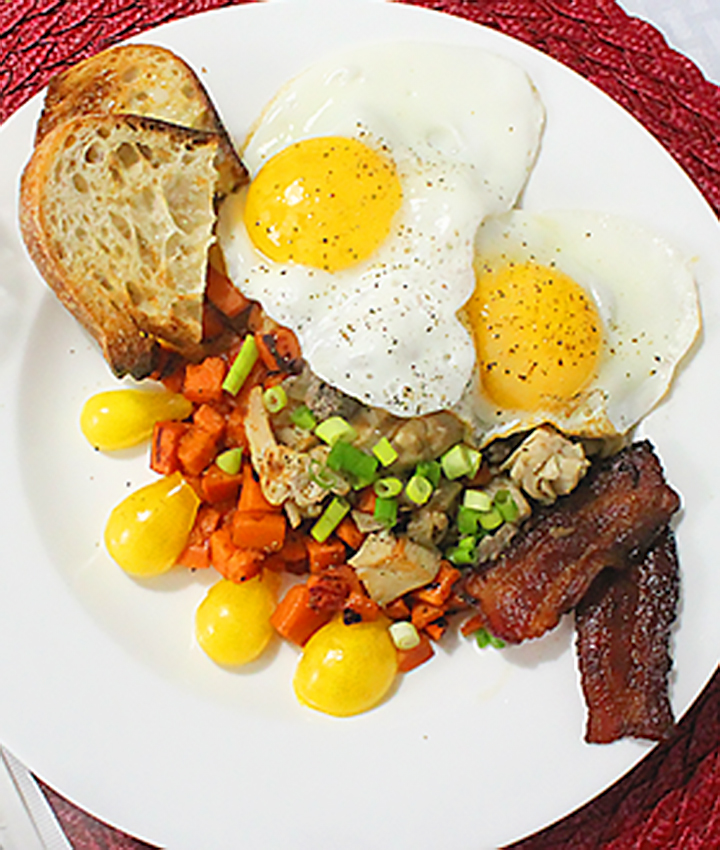 You won't regret staying in on Black Friday to enjoy all of your Thanksgiving favorites with eggs at breakfast, thanks to Be Mindful, Be Human's recipe.
Turkey soups don't have to be limited to chicken noodle copycats. If you're a Cajun food lover, you won't regret trying it in a gumbo recipe, such as this one from Olivia's Cuisine.
There's a Better Way to Make Turkey Salad
If chicken salad is one of your go-to DIY lunches, you've got to try this zesty turkey version on a pretzel bun from Just a Taste.
Nacho Salad Bowls Are a Must
Who could say no to nachos? This zesty salad from Cotter Crunch is loaded with veggies, and you can give yourself bonus points for going with a healthy choice.
Thanksgiving Wontons That Can Feed a Crowd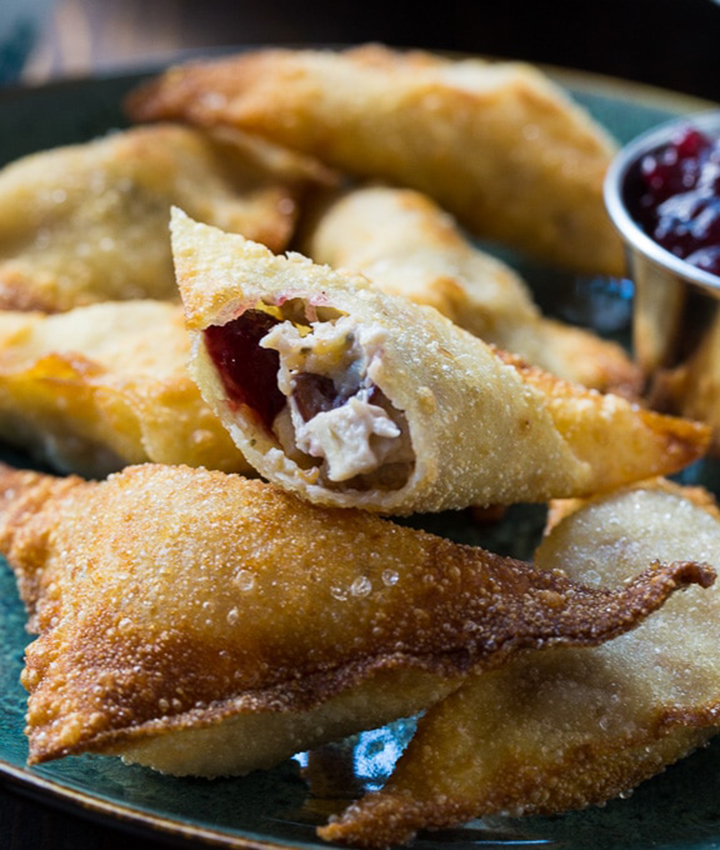 You'll be the winner of whatever post-Thanksgiving social gathering you host if you include these fried turkey cranberry wontons from Spicy Southern Kitchen. They're almost a guaranteed crowdpleaser.
Bake a Comfort Food-Worthy Pull-Apart Bread
This turkey and stuffing mixture from Bakers Royale is like a sandwich, pizza, and a hug all in one. What else could you want?
Turn Turkey Into Dumplings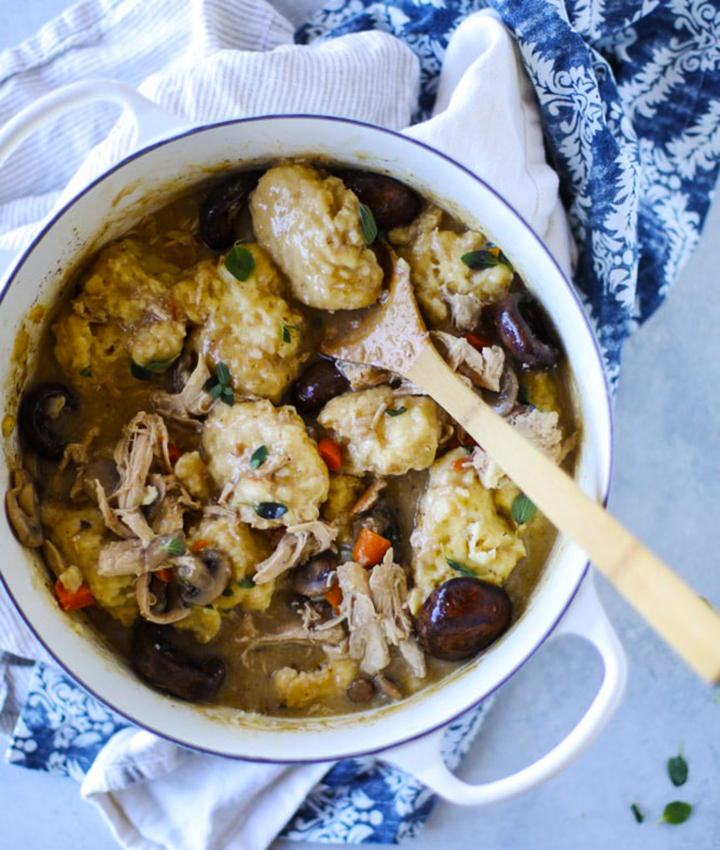 Who can say no to classic comforting dishes like chicken and dumplings at this time of year? Mix it up by whipping up a Thanksgiving-inspired recipe with leftover turkey and mushrooms, à la How Sweet Eats.
Be Lazy With a Slow Cooker Soup
If you spent all day in the kitchen on Thanksgiving, this slow cooker turkey recipe from The Stay at Home Chef will be a lifesaver the next day for a quick and easy meal.
Revamp a Traditional Tortilla Soup With Turkey
Tortilla soup is a Mexican classic often prepared with chicken, but a spicy turkey version is sure to please as well. For another Thanksgiving-inspired take on a Mexican favorite, try 40 Aprons' spicy tortilla soup.
Ramp Up Your Risotto Skills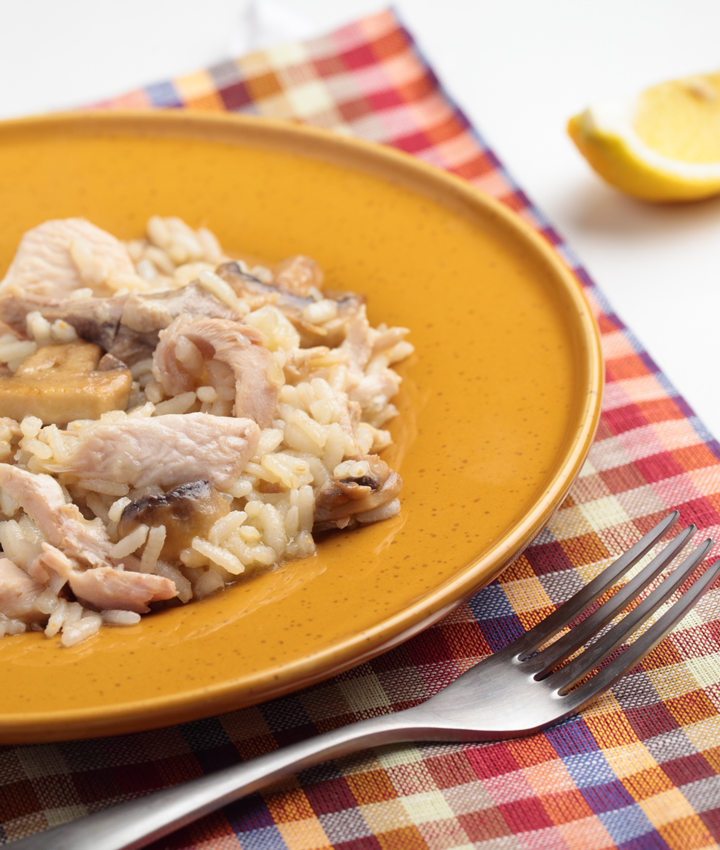 If you feel like getting a little fancy in the days after Thanksgiving, a risotto recipe (such as this one from Olivia's Cuisine) will have you saying "winner, winner, turkey dinner."
Try a Comfort Food Bake Everyone Will Love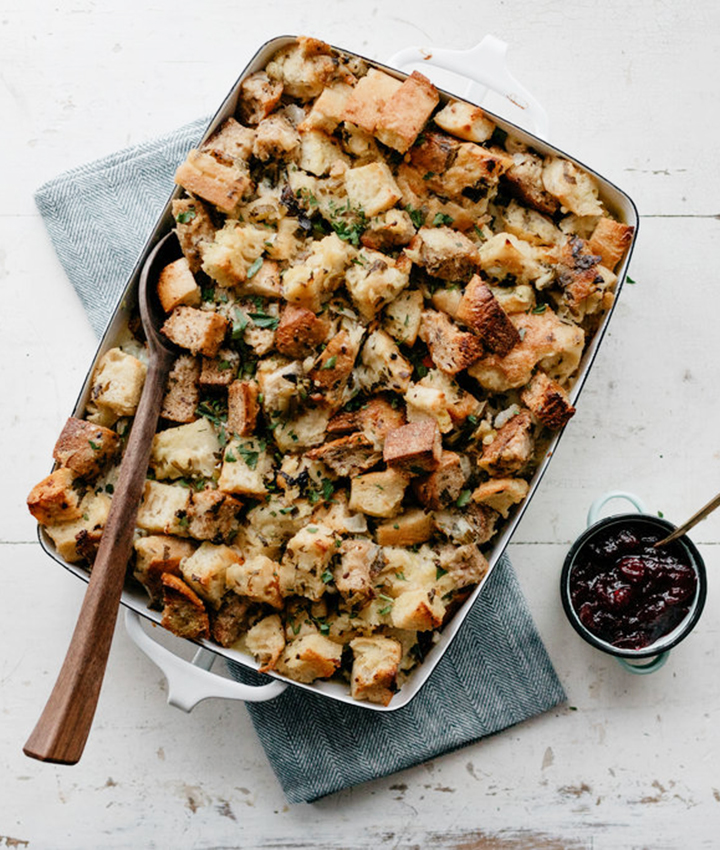 If hot dishes are a staple in your household in the winter, this filling turkey and rice combination from My Name is Yeh is a must after Thanksgiving is over.
Give Baked Brie the Thanksgiving Treatment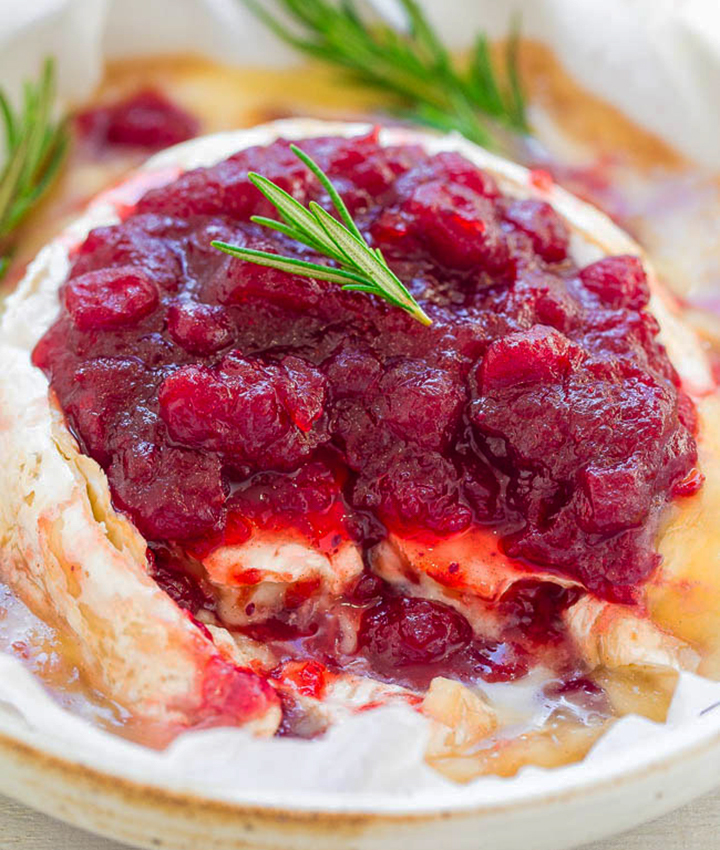 Averie Cooks' appetizer recipe is sure to be a winner, whether you include it as part of your Thanksgiving dinner lineup or if you whip it up with leftover cranberry sauce the next day.
Breathe New Life Into Green Bean Casserole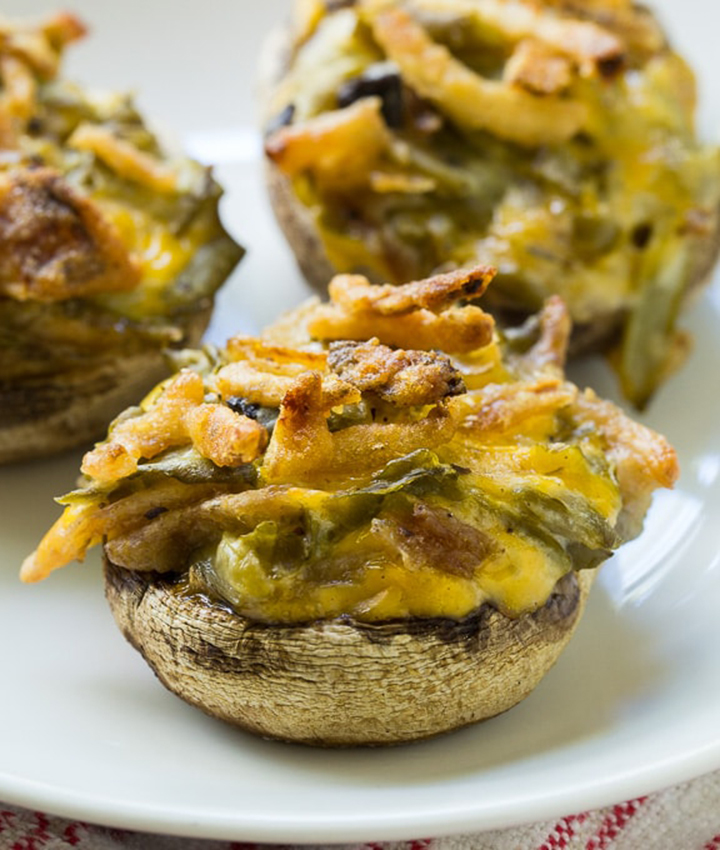 Green beans and mushrooms go together like, well, green bean casserole. This recipe from Spicy Southern Kitchen is a perfect way to create an appetizer of what otherwise might be slightly boring leftovers.
Lighten Things Up With a Salad
Finally, if last night's heavy Thanksgiving dinner has you craving a light and healthy salad, Inspiralized's hearty variation that's full of healthy fruits and vegetables will be just the ticket.