8 Secrets Walmart Doesn't Want You to Know
The giant retailer is more than just deals and discounts.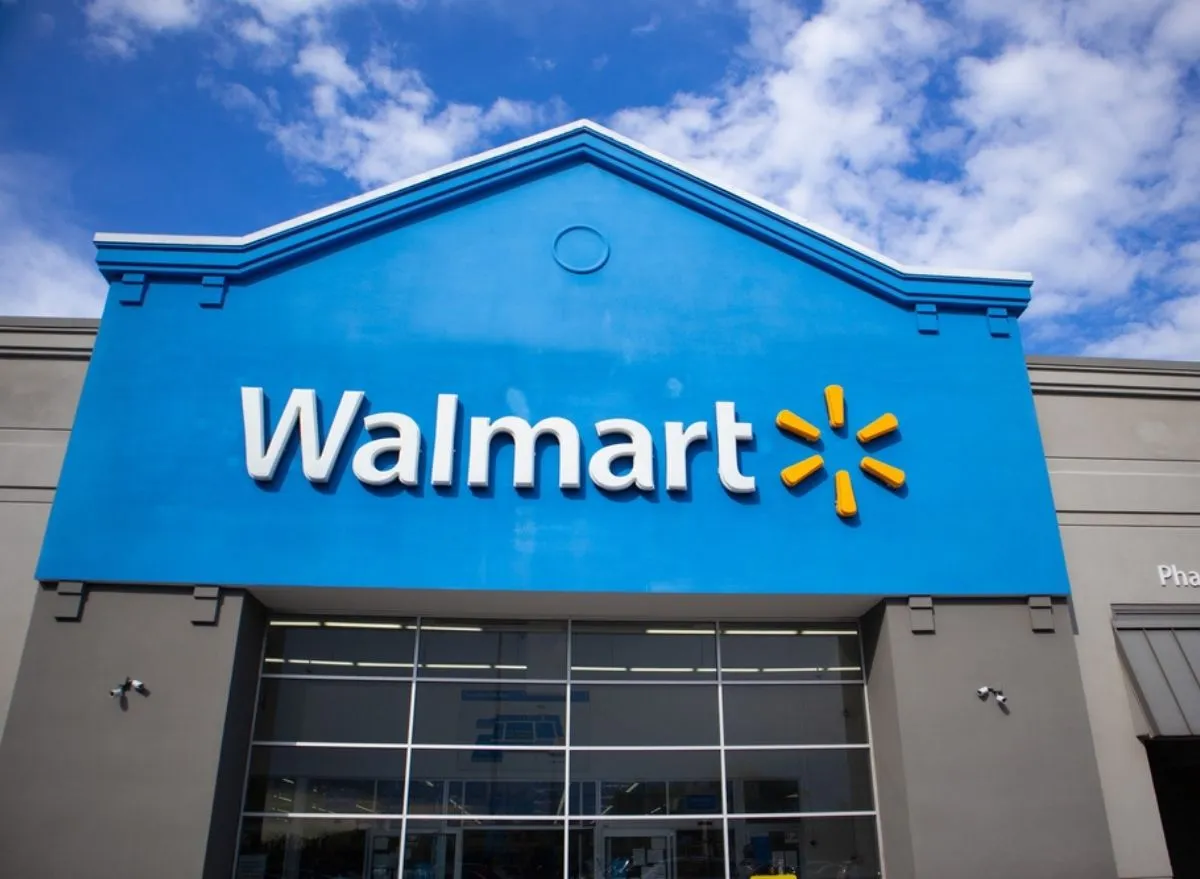 Walmart, which was known once upon a time in its earlier years as "Wal-Mart Discount City", started out in Rogers, Arkansas but can now be found globally. Since the 1960s, it has been the place to go for great prices on a wide range of products. Whether you need an affordable bathing suit for a last-minute trip or are looking to find inexpensive food items and party supplies for a backyard barbecue, Walmart has got you covered.
However, Walmart has so much more than just discounted items and everyday deals—it also has dark secrets. From starting out as a five-and-dime store and being one of the biggest corporate polluters, to selling unexpected items, such as Rolex watches, here are 8 shocking Walmart facts they probably don't want you to know.
Never buy organic food from Walmart
Walmart is known for its low prices, which is why this fact may really surprise you: If you're shopping for groceries at Walmart, then you may want to steer clear of their organic food products. This is because these items are usually more expensive than those found in other grocery stores, including the often expensive Whole Foods. Whole Foods cheaper than Walmart? Who knew!?
Walmart is suing BJ's for stealing technology from them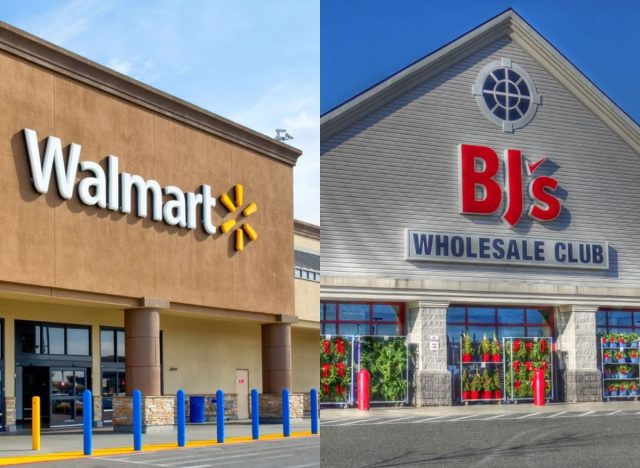 It's the battle of the major retail stores. Earlier this year, it was reported that Walmart decided to sue fellow chain BJ's because they felt that its competitor stole their special "self-checkout option" technology that is used in their Sam's Club app. This feature allows customers to scan an item's barcode (or search for an item), pay, and then show a digital receipt to an employee upon leaving the store. We're interested in seeing how this one plays out.6254a4d1642c605c54bf1cab17d50f1e
Walmart sells Rolex watches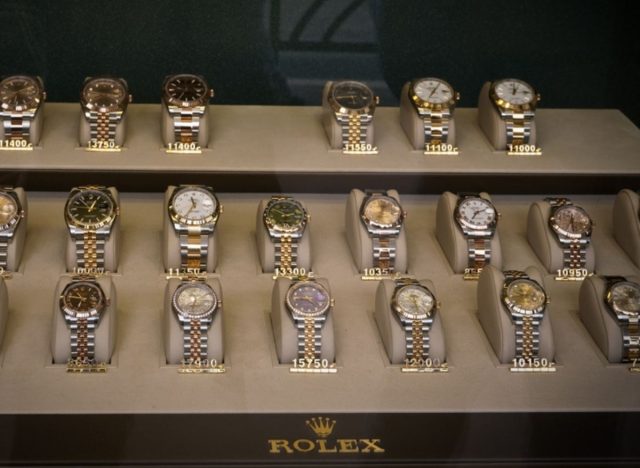 Bargain clothing, toilet paper, toothpaste…and Rolex watches? Walmart may be known for its discounted merchandise and large grocery selection, but people may not realize that they also sell Rolex watches at low prices.
One watch they currently have for sale is an 18K Gold 36mm Rolex with Green Dial which is listed on their site as $32,000—over $30,000 less than its original price of $66,000. The more you know!
It's one of the biggest corporate polluters
According to the 2021 Shady Ships report, Walmart is the world's #1 retail polluter because of its "dirty" shipping practices—in 2019 alone Walmart's container imports into the U.S. emitted over 3,720,000 metric tons of carbon dioxide (CO2). This is the same amount of carbon dioxide that is burned each year by a U.S. coal-fired power plant. Say it ain't so.
Walmart started as a five and dime store
Don't let Walmart's gigantic stores, which, on average, run around 179,000 square feet each, fool you—the American chain began as just a modest five and dime store in Arkansas. Its founder, Sam Walton, decided to start working in the variety store business after being employed by J.C. Penney and serving in the military. The original shop can still be found in Arkansas, only now it is home to the Walmart Museum.
You can buy cheap wedding cakes from here
If we told you you could buy your wedding cake at Walmart would you believe us? You may already be familiar with Walmart's birthday cake offerings, but they also sell custom wedding cakes in all different sizes. From simple white sheet cakes to elaborately decorated and elegantly designed three-tiered cakes, Walmart can (surprisingly) make all of your wedding cake dreams come true. However, the most shocking detail may be the price—many of these cakes can feed up to dozens of people for well under $200.
Walmart stores failed in Germany, Japan, and South Korea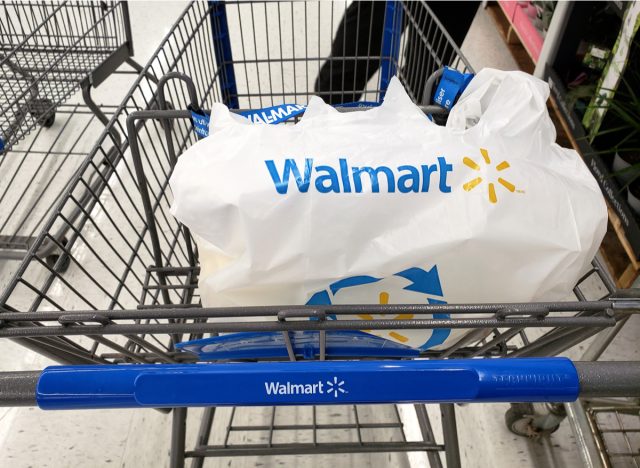 Walmart may be a big hit in the States, but it's a different story in some other parts of the world. For example, according to an article published by Better Marketing, Walmart had to close its stores in Germany after losing approximately $1 billion. Some believe Walmart did not do well overseas because it did not fully understand the German culture and wasn't able to cooperate with German unions. Another flaw was that Walmart put its prices too low as a tactic to attract new customers, which caused local German shops to complain. This inevitably resulted in the German High Court ordering the store to raise them. Other places that Walmart has tanked in include Japan and South Korea.
Walmart's clearance store toys become 75% in December and July
If there is a sale toy you are looking to buy from Walmart, you may want to take a chance and hold out until either December or July. According to an article by The Krazy Koupon Lady, these two months are when people can expect to see even deeper discounts on Walmart's clearance toys—in fact, many of them become 75% off during these times.