10 Best Whole30 Fast Food Orders for Weight Loss, Approved By a Nutritionist
If you thought following the Whole30 diet at home was hard, just wait until you eat out. Luckily, nutritionists hand-picked the best Whole30-compliant fast food orders.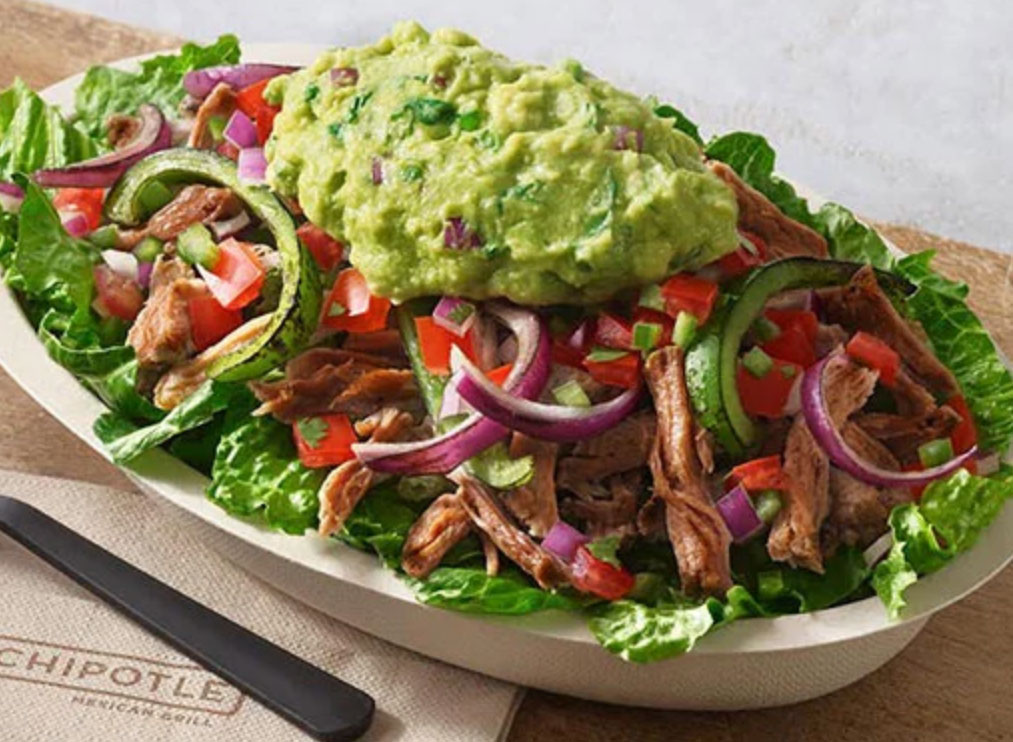 New to the Whole30 diet or struggling to figure out what to order when you hit the drive-thru? Truth be told, the fast-food counter isn't exactly known for being diet-friendly, especially when the diet in question has its fair-share of dos and dont's, but that doesn't mean you have to avoid eating out at a fast-casual restaurant chain all together. There are plenty of Whole30 fast food options you can order.
We reached out to nutrition experts and registered dietitians to put together a list of 10 Whole30-compliant fast food orders so you can stick to your healthy diet when you're on the go.
Remind me: what are the Whole30 diet rules?
"The Whole 30 diet is a 30-day program filled with nutrient-dense foods that consist of meat, seafood, eggs, vegetables, fruits, natural fats, herbs, spices and seasonings," says Jim White, RD, ACSM, and owner of Jim White Fitness Nutrition Studios.
"The purpose of this program is to eat foods with simple ingredients that are whole and unprocessed." For 30 days you need to avoid:
added sugar (real or artificial)
alcohol
grains
legumes
dairy
carrageenan
MSG
sulfites
baked goods
junk food
However, White notes that there are a few exceptions to this stringent set of rules, but they don't really apply when it comes to Whole30 fast food orders.
How do you stick to the Whole30 diet while eating out?
Sticking to a Whole30 diet while eating out might seem like a Herculean task, but the reality is that it's totally doable, so long as you keep some key tenants of the popular eating regimen in mind.
Avoid dressings and sauces: Dressings and sauces are one of the most common sources of added sugar, which the Whole30 diet forbids.
Watch out for the meat: A lot of fast food meat contains added sugars and/or other additives that you might not even know to look for or be aware of. As far as the Whole30 diet is concerned, these don't make the cut. Luckily White says some restaurants, such as In-N-Out and Five Guys, don't season their meat, which means they meet the Whole30 requirements.
Beware alternative milks: These can be a source of added sugars and other additives that aren't Whole30-compliant. If you don't know what's in a milk alternative play it safe and skip it.
Swap buns for lettuce: Because Whole30 doesn't allow baked goods, buns are a no-go. Thankfully, many restaurants will prepare a hamburger without a bun and replace it with a lettuce wrap if you ask.
Go grilled: Just like buns are forbidden so too is anything that's been breaded, such as onion rings, fried chicken, or chicken nuggets. In general, choosing grilled food over fried will help you maintain a Whole30 diet.
Beware butter: Some restaurants have a habit of buttering their buns or toast before serving it. Butter isn't allowed on the Whole30 diet (though ghee is) so it's best to just double-check that whatever you order is sans butter.
Choose steamed over seasoned: While ordering vegetables might seem like the diet-friendly thing to do, the veggies must be free of seasonings, sauces, and butter. Ask for them steamed and plain and you're good to go.
What are the best Whole30 fast food orders?
"Eating out while participating in the Whole30 challenge can be tricky, but not impossible. If you want to go out to eat, plan ahead and look up the menu online before heading to your restaurant of choice, to see if any of their options are complaint," says White. "Most restaurants will take requests so keep that in mind as well."
Check out the 10 best Whole30 fast food finds that dietitians recommend.
1. Subway's Make Your Own Salad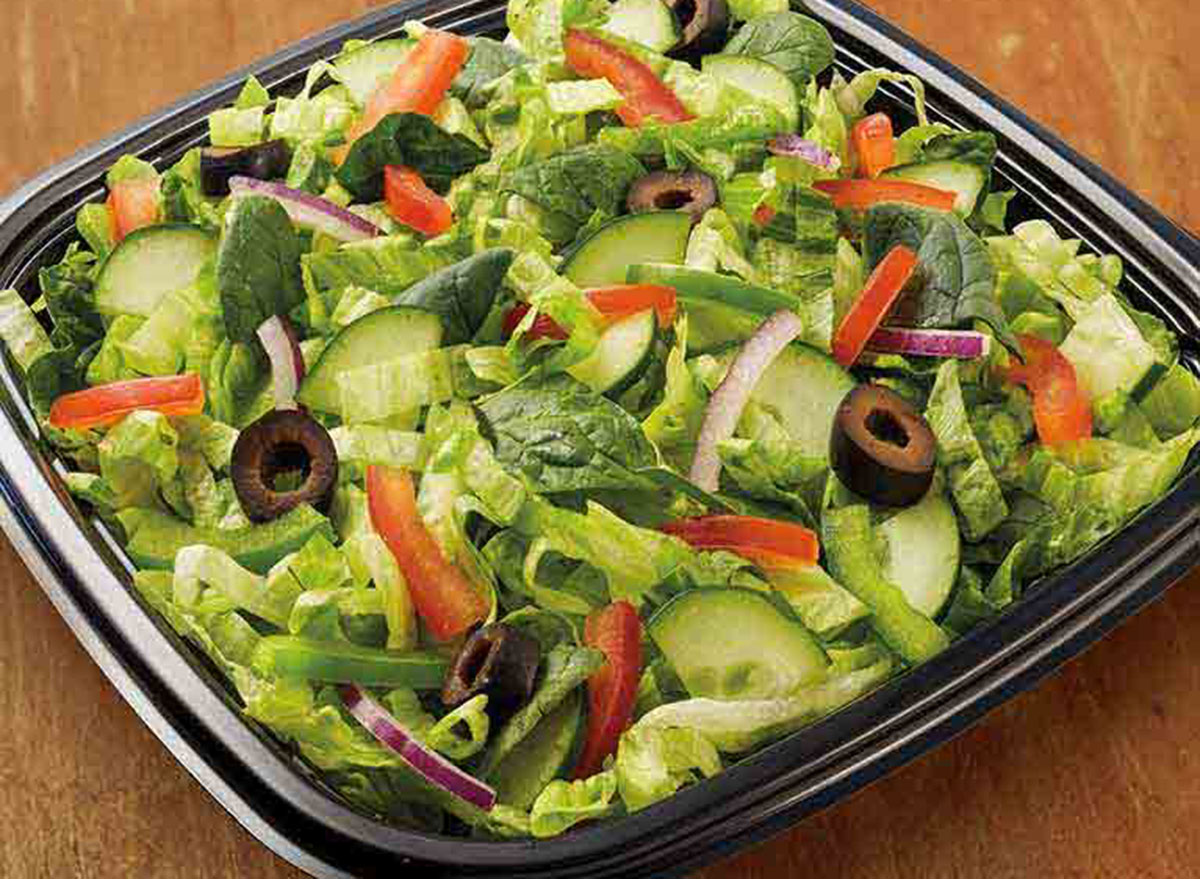 "Subway has a bunch of salads with fresh produce that make the mark for the Whole 30 diet," says White. "Unfortunately, all of their meats have added sugars and other additives that don't make the cut. You can custom make your own salad filled with their fresh veggies, excluding their jalapenos, pickles, and banana peppers. Their oil and guacamole are approved for dressings."
2. Starbucks's Black Coffee and Protein Boxes (Without Cheese)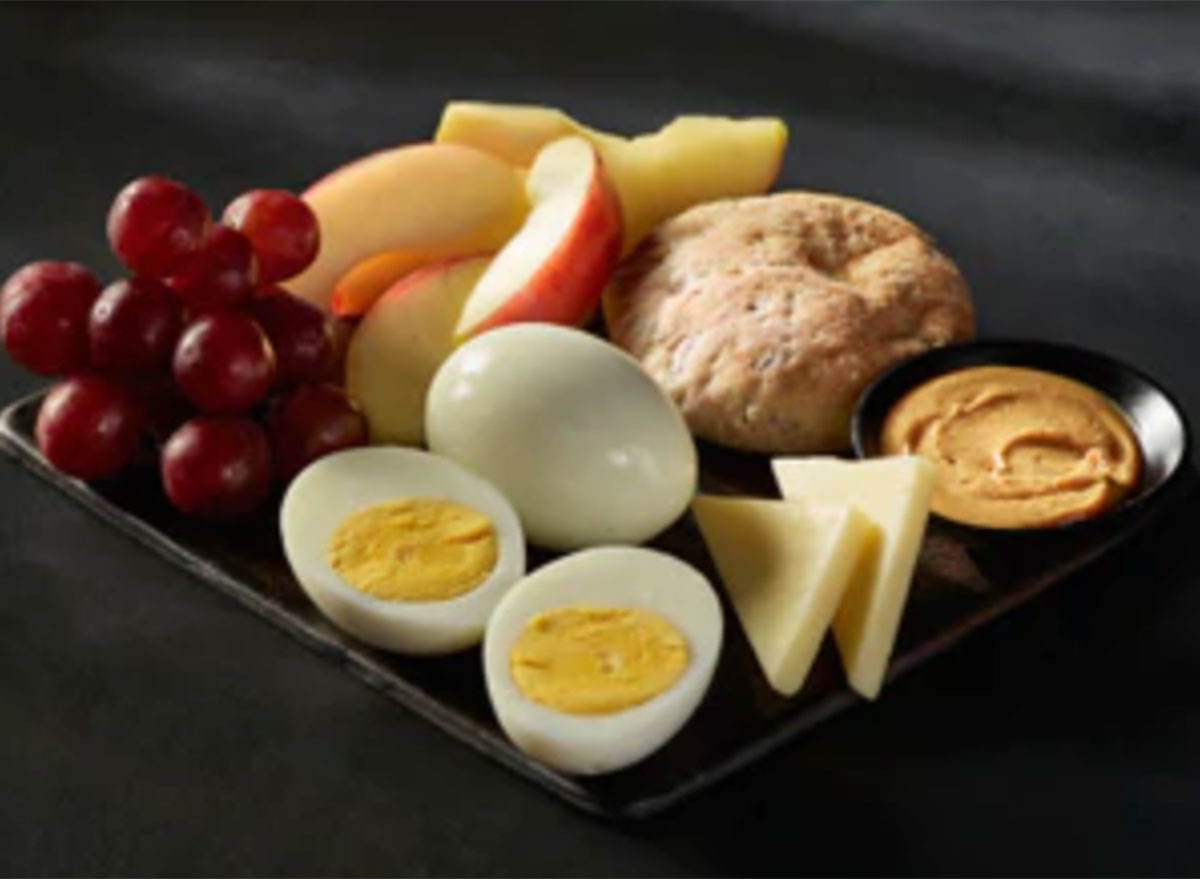 "Starbucks doesn't have a list of ingredients for their alternative milks, so it's hard to say what the best drink at Starbucks is for Whole30, but they most likely have added sugars and other additives," White says. "If you want a coffee or espresso, that is fine, just take it black."
On the food front, White says some of the chain's protein boxes are Whole30-compliant, so long as you remove the cheese. He likes the apples, egg, white Cheddar cheese, and almonds snack box (again, sans cheese), because "all these ingredients are fresh and have no additives." Another Whole30 fast food meal he recommends is the green apples, egg, mild Cheddar cheese, and cashews snack box for the same reason. If you're looking to replace the cheese with something, White suggests a seasonal fruit cup with oranges, and bananas. "Starbucks' fruit is fresh and has no additives," he says.
3. Dunkin's Black Coffee
Given that this chain used to have "donuts" in its name, there's not much here that's Whole30-approved aside from a cup of good old black coffee. "100 percent black coffee and espresso are OK to drink as long as it's black," White says. "Their alternative milks do contain added sugars."
4. Panera Bread's Custom Salads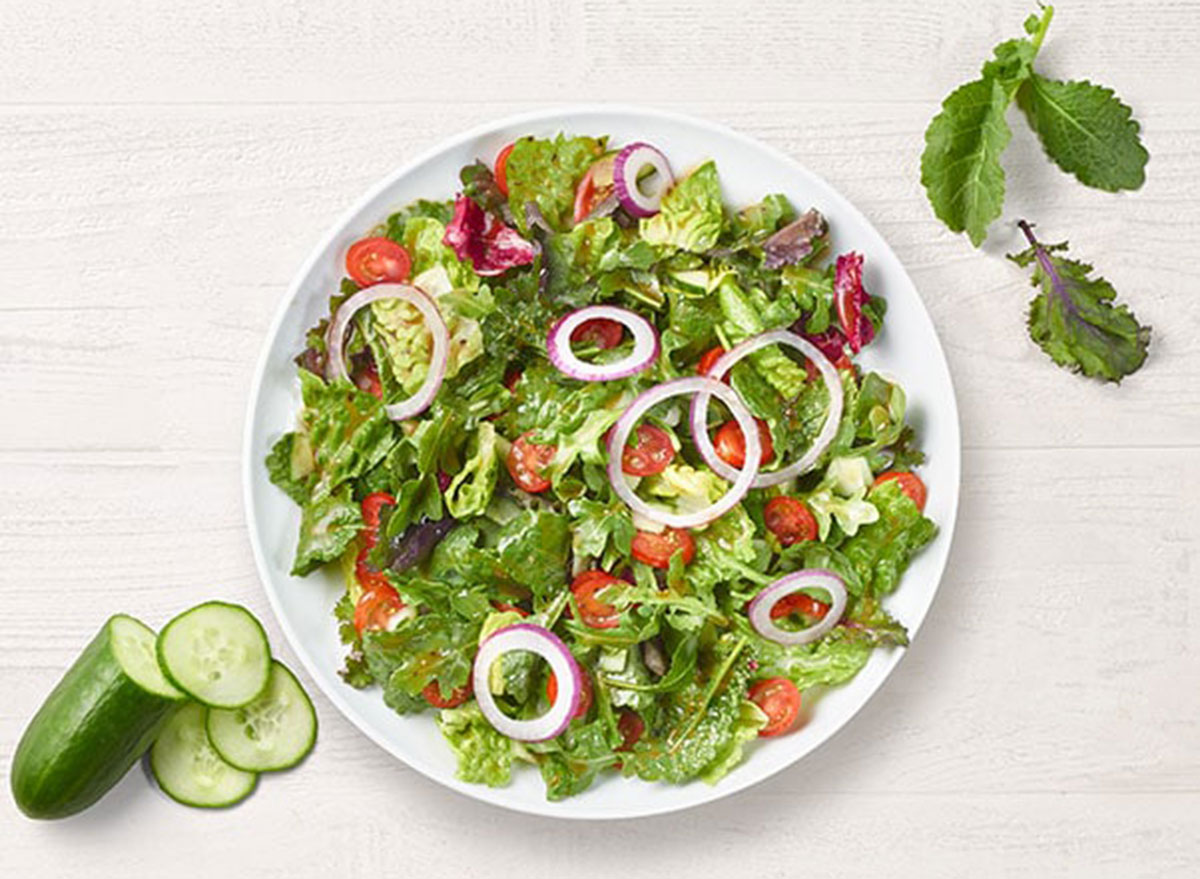 "Panera is one of those rare places where you can go on your phone and custom order everything," White says. "Their salads are perfect for this because you can stay away from those extra additives we don't want." Stick to a salad with fresh fruits and veggies. If you want a dressing, try olive oil and a squeeze of lemon juice.
5. Chipotle's Whole30 Salad Bowl with Carne Asada or Chicken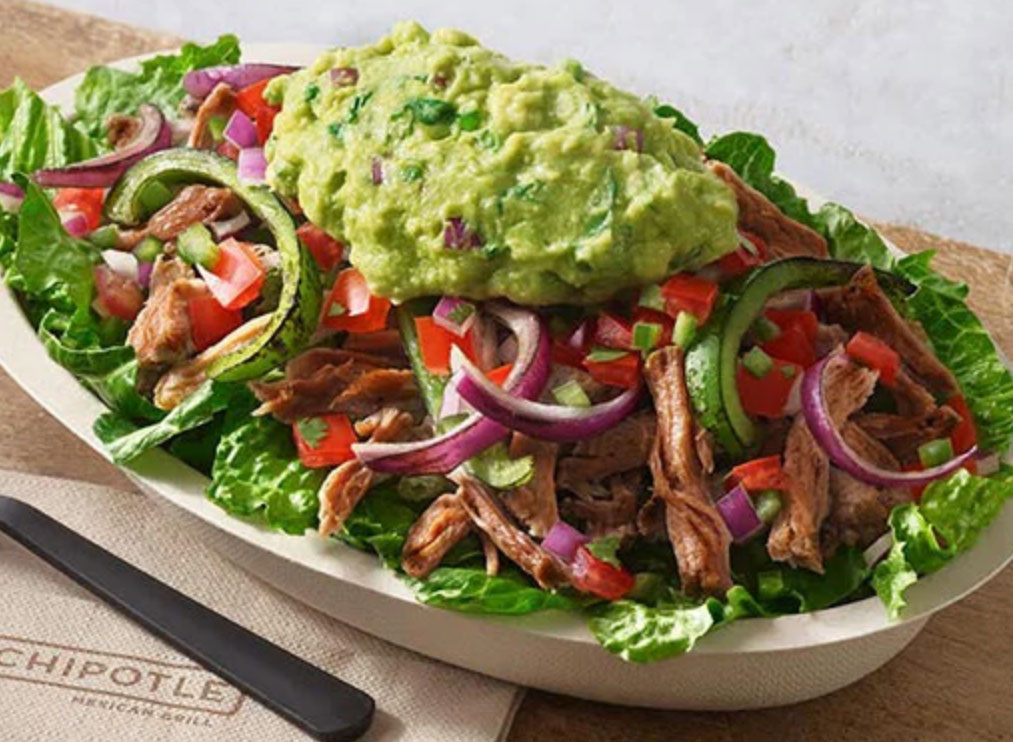 "Chipotle is one of the only places that have Whole30 approved meals. This Whole30 fast food salad bowl is approved by the Whole30 Association," says White. "Everything about this bowl is ok to eat!"
6. Five Guys' Hamburger (With a Lettuce Bun)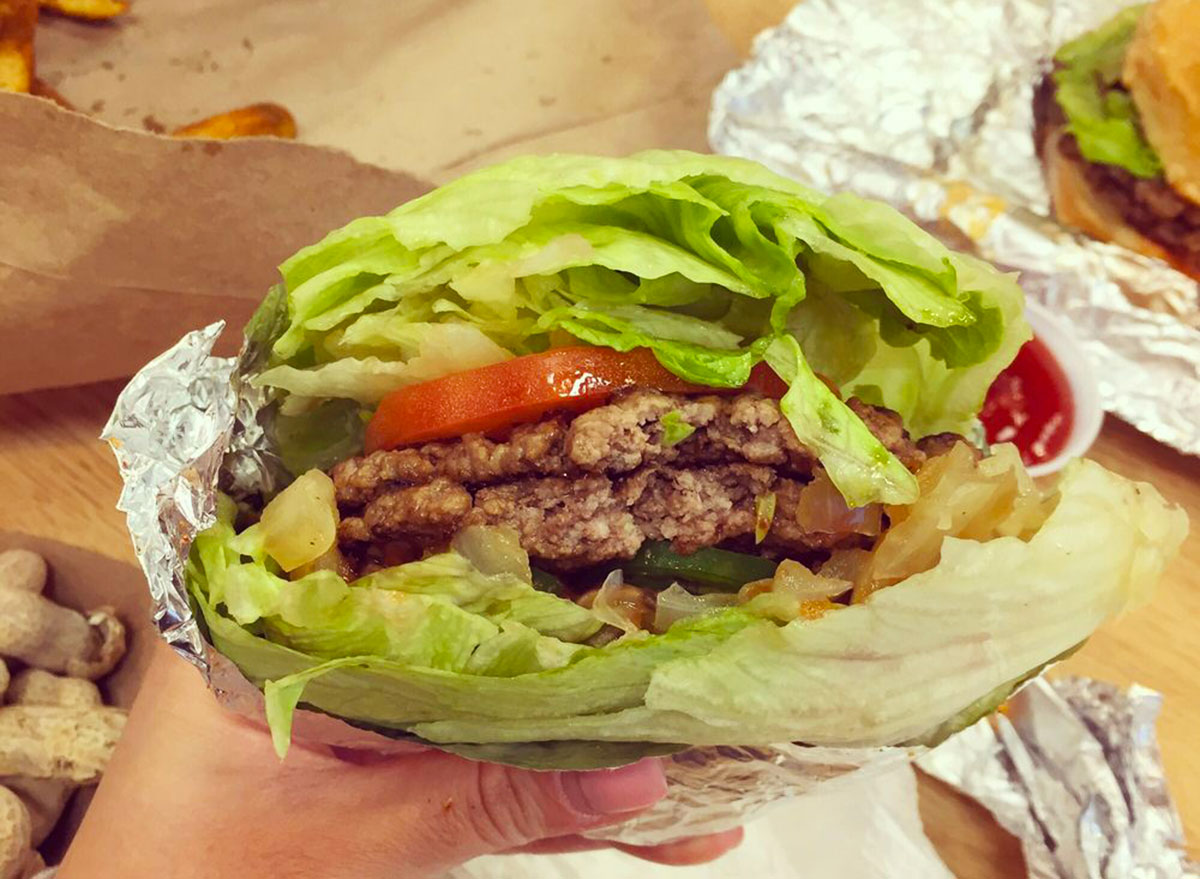 "Turns out Five Guys doesn't season their patties, so you can order one in a lettuce bun and top it off with all the veggies you'd like," says White.
7. In-N-Out's "Protein Style" Hamburger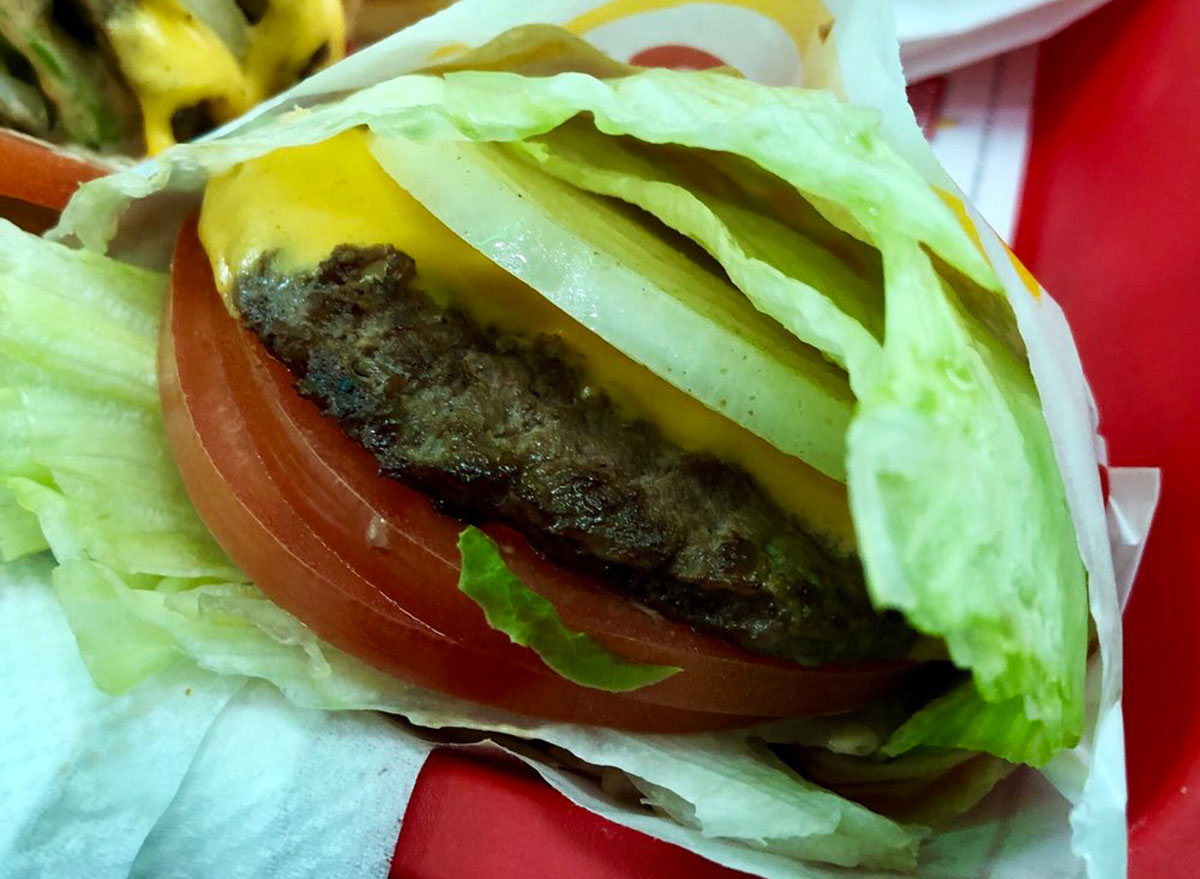 "Same as Five Guys, In-N-Out doesn't season their patties," White says. "Order it with a lettuce bun (a.k.a. Protein Style) and top it off with veggies of your choice."
8. Chili's Steak (Unseasoned) With Steamed Vegetables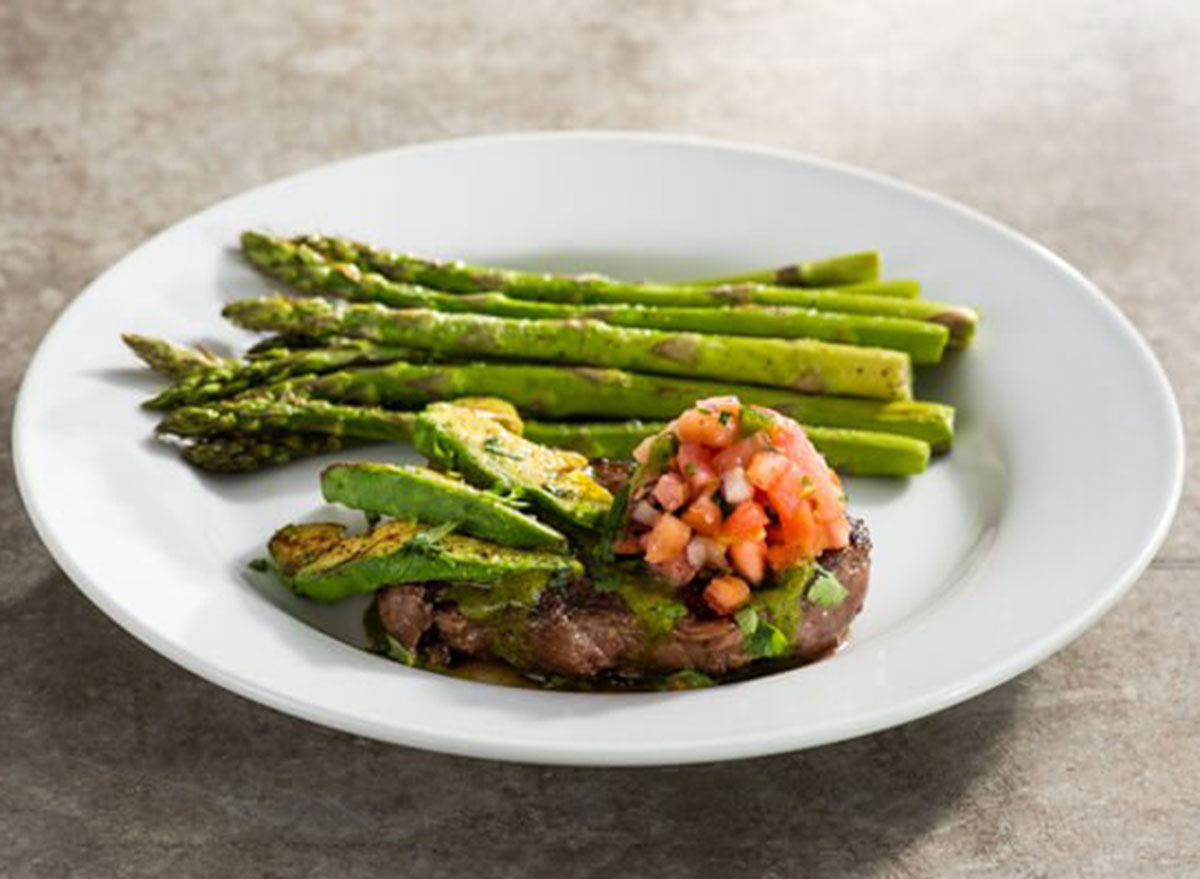 "The great thing about Chili's is that everything can be customized," says White. "Steaks are compliant if you order them dry and without any sauces or seasonings. Their steamed veggies are super fresh and also compliant."
9. Outback Steakhouse's (Unseasoned) Steak or Grilled Salmon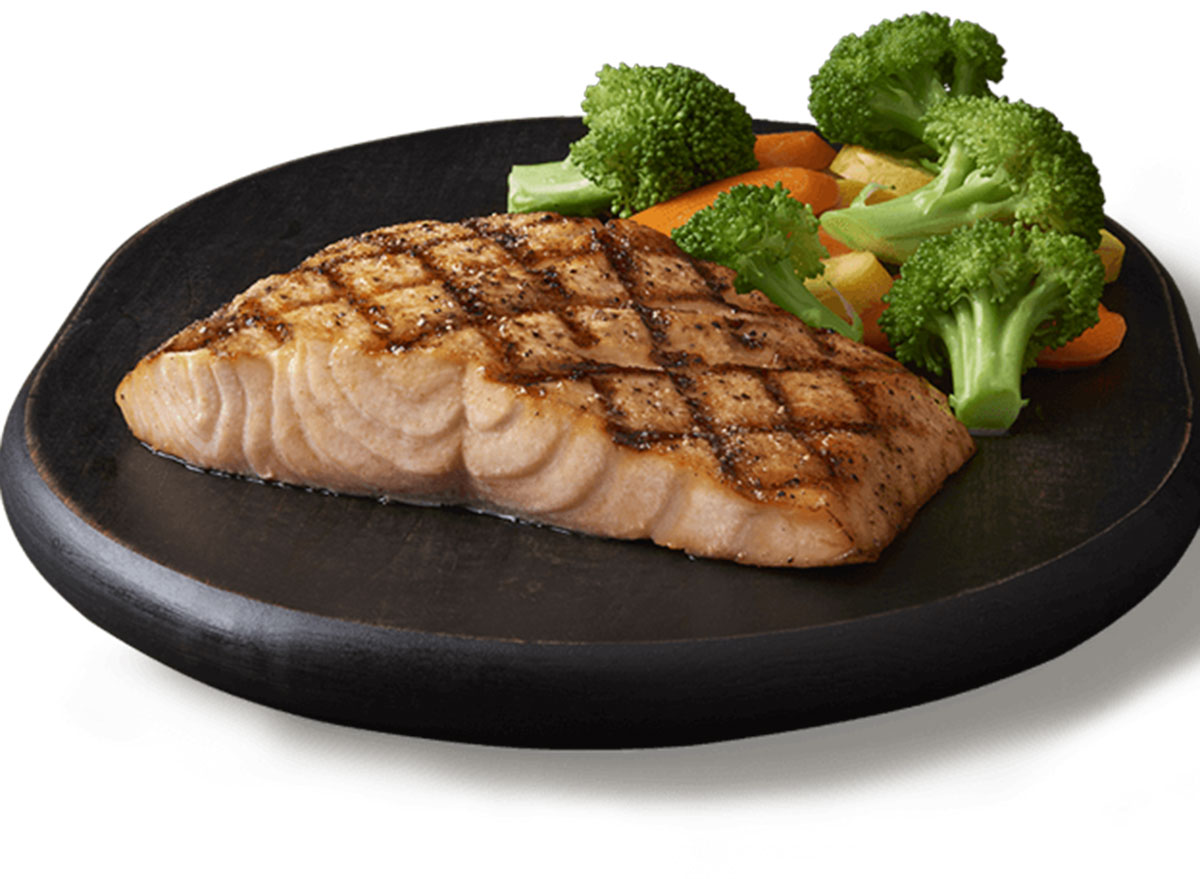 Like Chili's, the steaks at Outback are also Whole30-compliant so long as you order them sans sauce and butter. Same with the restaurant's grilled salmon. Order some steamed vegetables to complete the meal, but make sure you ask for them plain because Outback typically cooks its greens in butter. You can ask for some lemon slices on the side to add a bit of zing to your steamed broccoli.6254a4d1642c605c54bf1cab17d50f1e
10. Red Lobster's Live Maine Lobster With Unseasoned Broccoli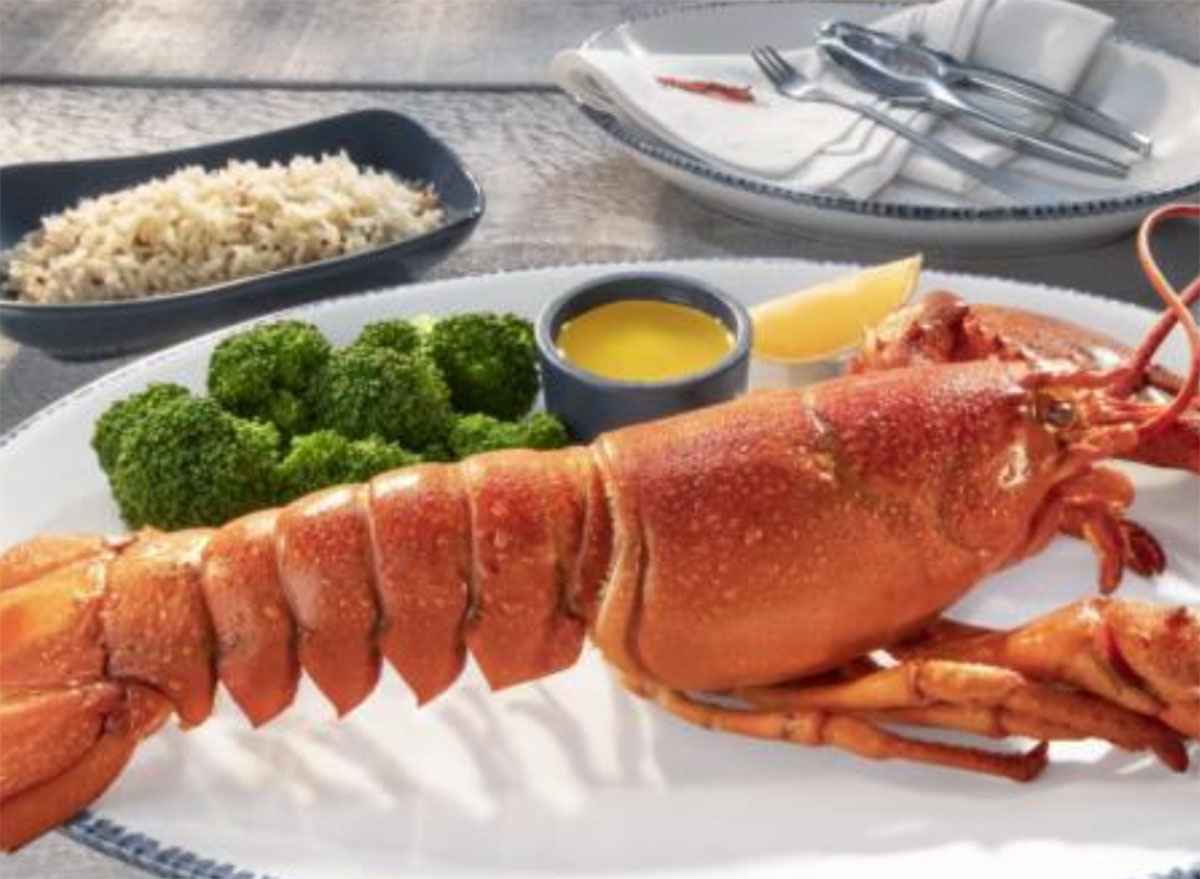 While you'll certainly need to steer clear of the eatery's beloved Cheddar Bay Biscuits, not everything on the menu is an enemy of Whole30. In fact, the chain's fresh fish dishes such as the live Maine lobster and snow crab legs are fine to eat. Make a meal out of it by ordering some unseasoned broccoli (without butter) on the side.