The Best & Worst Restaurants If You're on the Whole30 Diet, According to an RD
It's not the easiest diet to follow, but it's possible to find Whole30 restaurant meals.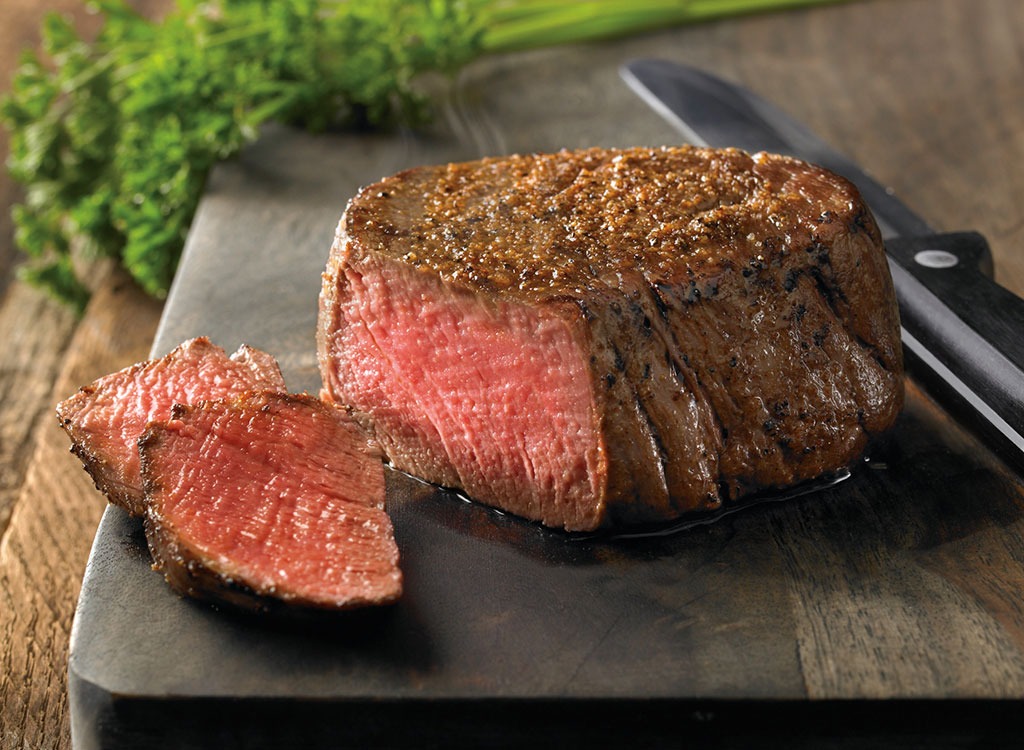 Dining out while dieting no doubt poses some challenges. If you've joined the keto craze, it's definitely possible to find a keto restaurant meal to suit your low-carb, high-fat eating plan. Same goes if you're eating like a caveman on the paleo plan, eschewing processed foods in favor of what our ancient ancestors once devoured. You know the drill: Sub those French fries for a side salad!
But eating out at restaurants on the Whole30 diet? Let's just say it's going to be a tall order, and your server is about to log some extra time scribbling down modifications. That's because Whole30 banishes entire food groups, some of which—like legumes—are considered healthy eating staples on other diets.
In a nutshell (and, OK, yes, nuts are allowed), the Whole30 approach is an elimination diet aimed at helping you determine which foods might be tinkering with your health. Is sugar to blame for your mid-afternoon crash-and-burn cycle and late-night snack attacks? Should you be wagging your finger at dairy for disrupting your gut health?
The idea of Whole30 is to play dietary detective, and many people who give this reset a try end up committing to a less-strict eating plan once they reach the 30-day finish line. But, in the meantime, you'll find it tough to dine out.
Processed foods, added sugars, dairy, and grains are off-limits, and so too are common restaurant ingredients like MSG, sulfites, and thickeners like carrageenan. Don't even think about sidling up to the bar; alcohol is a no-go. Even diet soda is against the rules because of its artificial sugar.
But if you're up for a challenge (and, hey, we take it you are if you've committed to Whole30!), here are the R.D.-approved restaurants where you could stay on track and the restaurants that you should dodge. Spoiler alert: Even at the best restaurants, you'll be pretty limited in what you can eat. It might be a good idea to check with some of your local restaurants that specialize in healthy menus to see if they have any Whole30 items on the menu.
The Best Whole30-Friendly Restaurants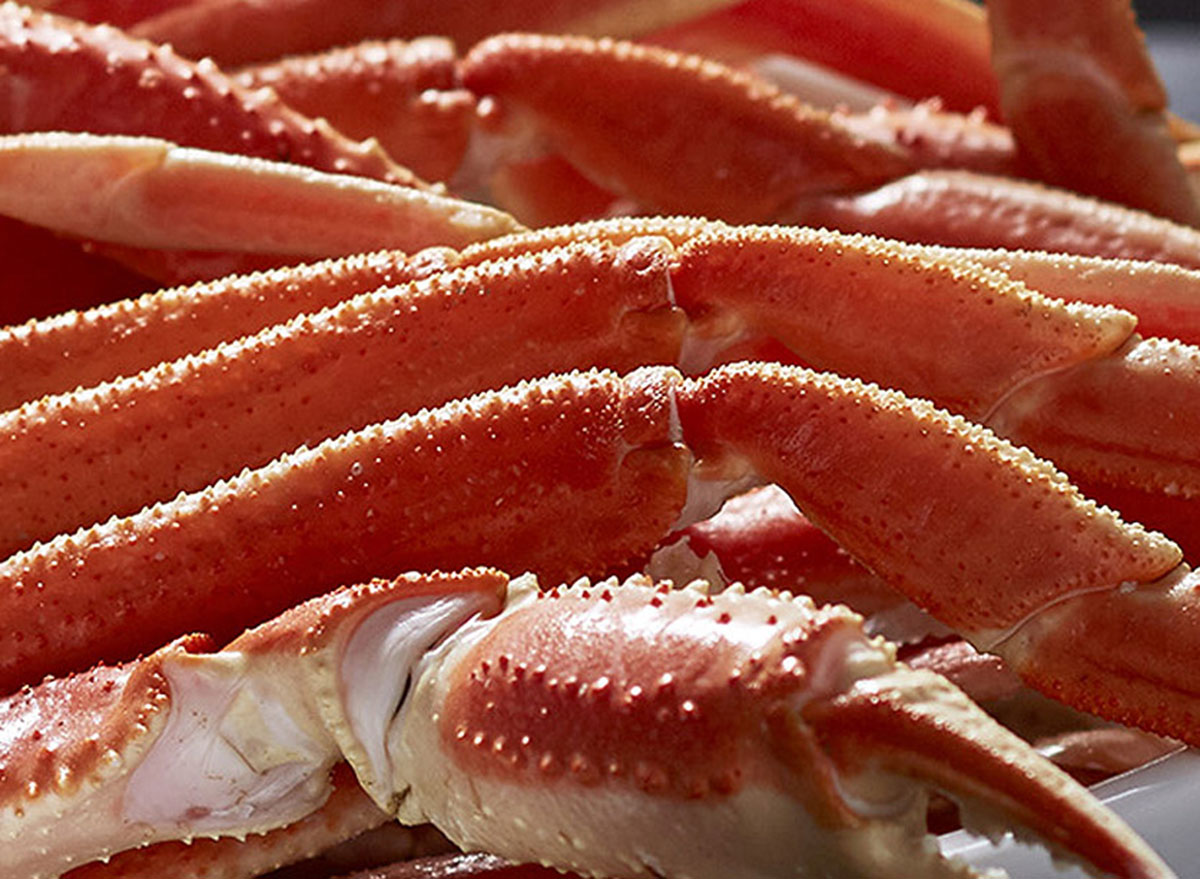 Again, there's not a ton on the menu that's Whole30-compliant, but there are some seafood dishes that will work with the diet, says Andres Ayesta, MS, RD, CSCS and a nutrition coach in Tampa, Florida. Snub the basket of Cheddar Bay Biscuits and scan the menu for a good seafood-and-veggie combo.
What Whole30 menu items to order at Red Lobster: Check the "Today's Catch" section of the Red Lobster menu for a fish dish, which can vary by region and day. The Atlantic Salmon, which is often on this menu, is a safe bet, with some steamed veggies, like asparagus or broccoli, on the side. Or, go for the broiled Wild-Caught Flounder.
Ask that your dishes not be seasoned and be sure no butter gets slathered on your meal. You may even add a naked baked potato (i.e. hold all the fixings, though), Ayesta says. A couple of other options include the Snow Crab Legs or the Rock Lobster Tail. Again, no dunking these delicacies in butter.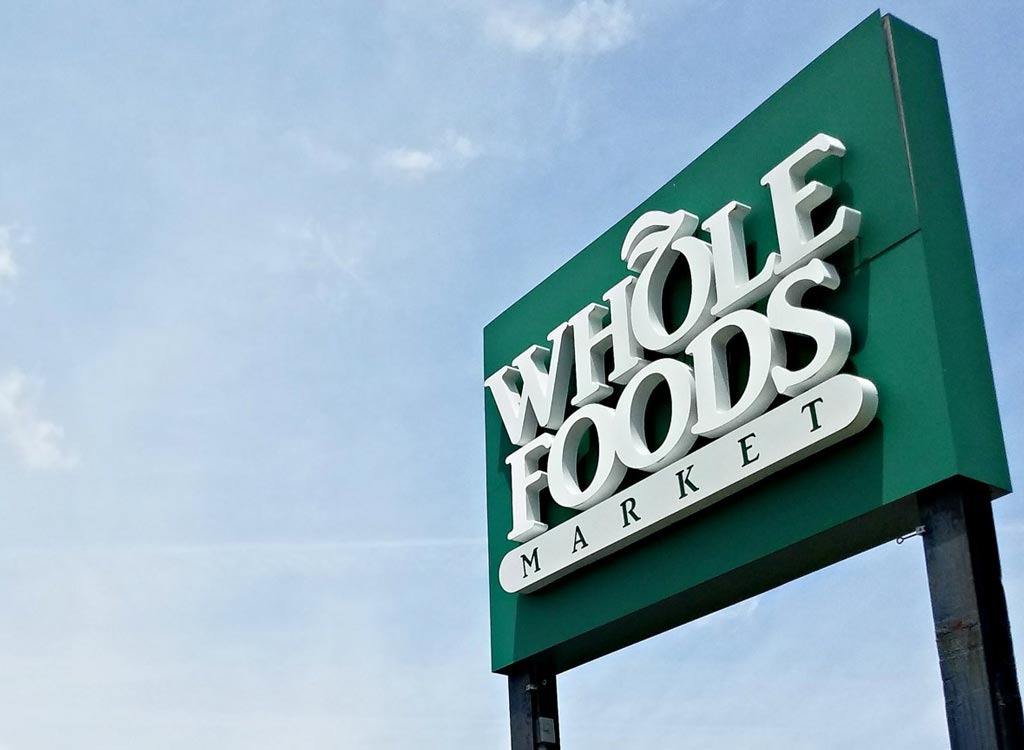 Need a quick meal? The best place to eat while you're doing Whole30 is the buffet at Whole Foods, says Ayesta. "Not everything at the buffet is allowed, but you can certainly pick some good choices here," he says. Plus, you'll have more options here than you would from the menus at most chain restaurants.
What Whole30 menu items to order at Whole Foods: Build a salad with lettuce, and bulk it up with veggies, boiled eggs, and top it off with nuts and avocado. You can also add on an unseasoned meat source. "Keep in mind, you'll need to leave out processed dressings," Ayesta says. Opt for herbs, lemon juice, olive oil, and salt and pepper.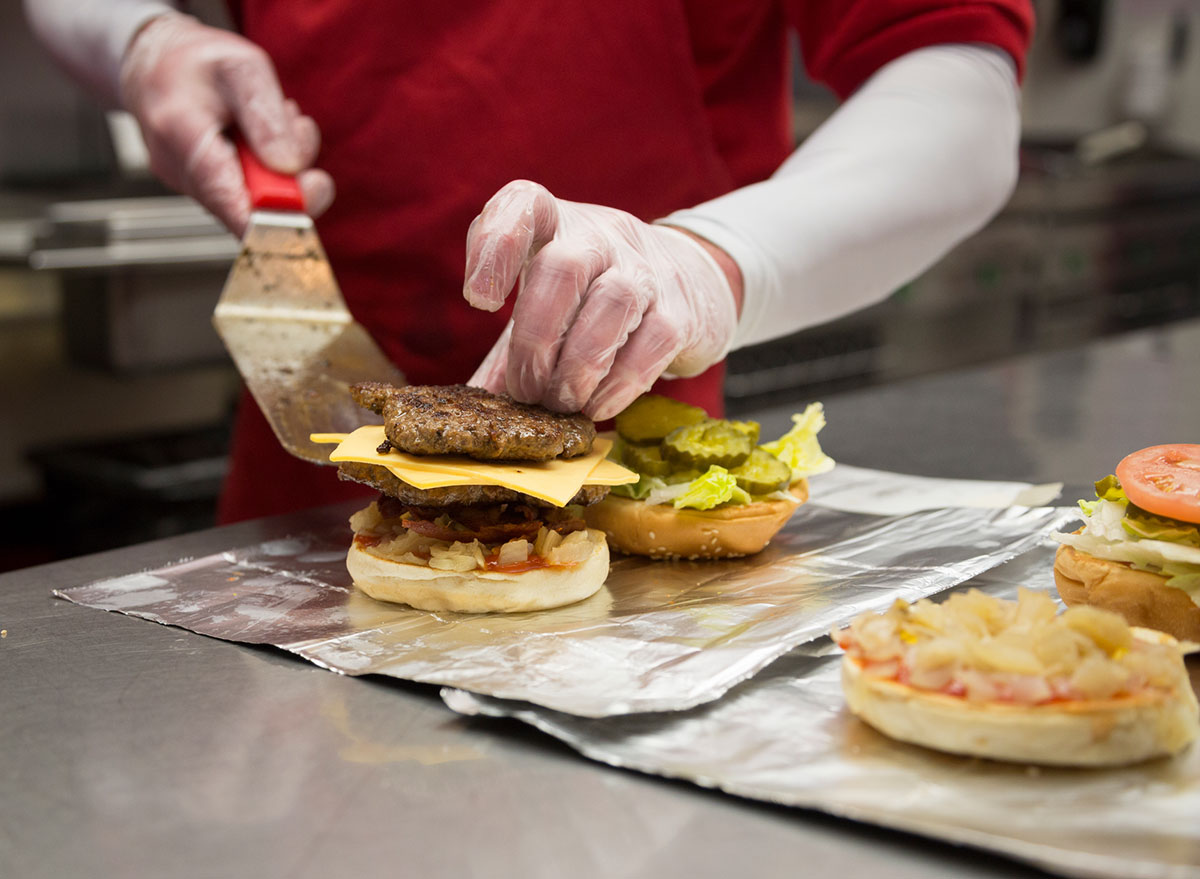 6254a4d1642c605c54bf1cab17d50f1e
Admittedly, a fast-casual joint known for burgers and fries doesn't scream Whole30, says Kim Yawitz, RD. "But Five Guys is totally do-able if you know about the secret menu," she says. In fact, you can *almost* get your burger fix (but, skip the fries and shakes).
What Whole30 menu items to order at Five Guys: Order a "burger bowl" with lettuce, green peppers, onions, tomatoes, and, if you like it spicy, jalapeños, Yawitz says. Condiments are limited on Whole30, but you could opt for plain yellow mustard to dress up your burger bowl.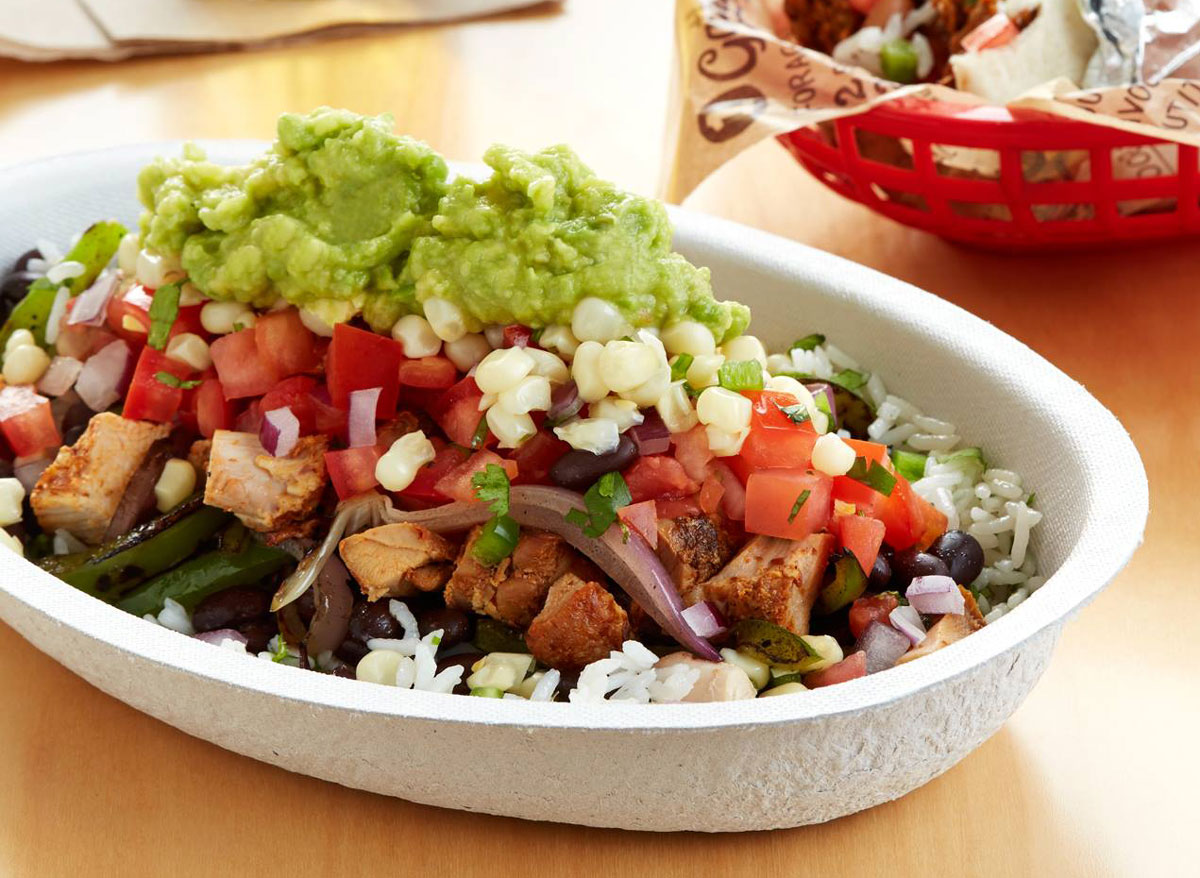 When it comes to tight dietary restrictions, Chipotle is a good option, Yawitz says. From the other side of the counter, you're the customer and on quality assurance, making sure everything that ends up in your meal complies with your diet. Recognizing the popularity of the diet, Chipotle even came out with a Whole30-compliant bowl in January.
What Whole30 menu items to order at Chipotle: Here's your go-to order at Chipotle: A salad bowl with romaine lettuce, topped with carnitas and fajita vegetables. "These toppings are cooked with sunflower oil, which is acceptable in limited amounts per the official Whole30 rules," Yawitz says.
You'll need to skip the dressing at Chipotle, Yawitz says, as well as the rice, beans, cheese, and sour cream. Add a little flavor with the tomato red chili, fresh tomato, or tomatillo green chili salsa, plus a scoop of guacamole.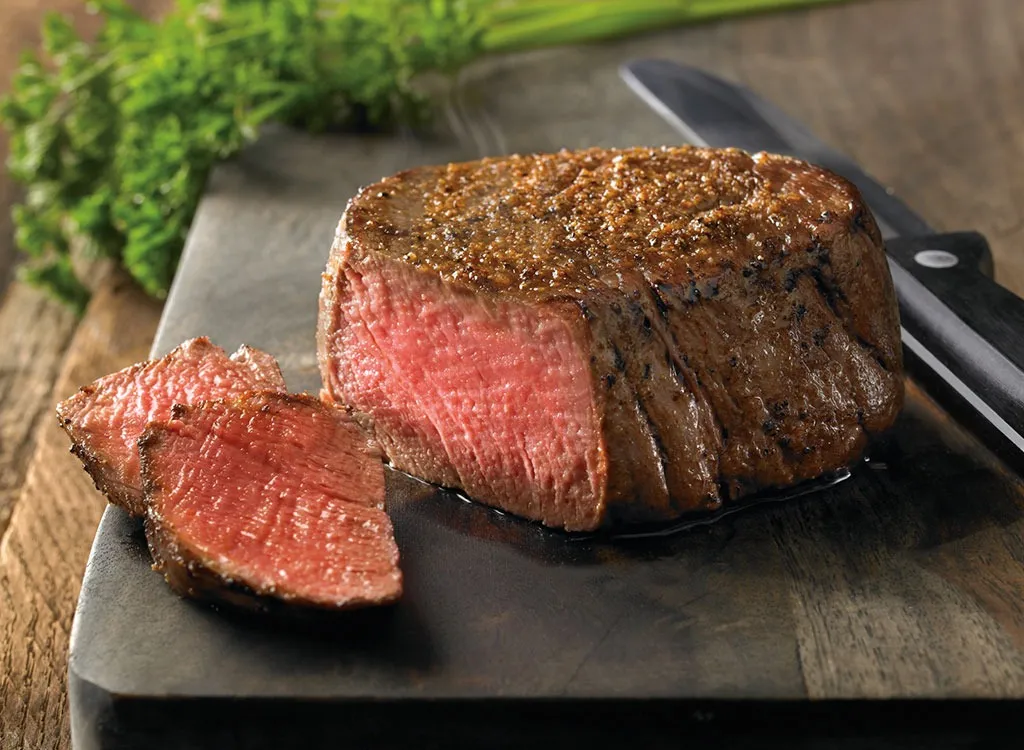 Steakhouses, like Outback, are pretty good for Whole30, Yawitz says. "You'll likely still need to request some modifications to stick with the plan, though," she cautions. When you're dining out at a steakhouse (or anywhere, really), start with a house salad, she suggests. You'll need to request that it be made without the cheese, croutons, and dressing. But, ask for some lemon wedges to squeeze over the salad to give it a little zest.
What Whole30 menu items to order at Outback Steakhouse: Your best bet on the Outback Steakhouse menu is either a steak (take your pick!) or the Perfectly Grilled Salmon. But to stay within the Whole30 rules, you'll need to ask that your steak or salmon be made without seasonings or sauces. "Add grilled asparagus or fresh seasonal mixed vegetables with no butter to round out your meal," Yawitz suggests.
The Least Whole30-Friendly Restaurants
"A Whole30-friendly menu at Chick-fil-A is more or less nonexistent," Yawitz says. If you think the grilled chicken nuggets are A-OK, think again. They're off-limits because they contain ingredients like cornstarch, molasses, and soybean oil. Even the fruit cups contain added sugar, and the salads have ingredients like soybean oils and cornstarch.
What Whole30 menu items to order at Chick-fil-A: It's probably best to skip Chick-fil-A altogether during your Whole30, Yawitz says. But, if you find yourself there, you could ask if they could make the grilled nuggets without the marinade on a Cobb Salad with no bacon, cheese, crispy red peppers, or corn. So, yeah, basically, you're left with a sad, dry salad with grilled nuggets and boiled eggs.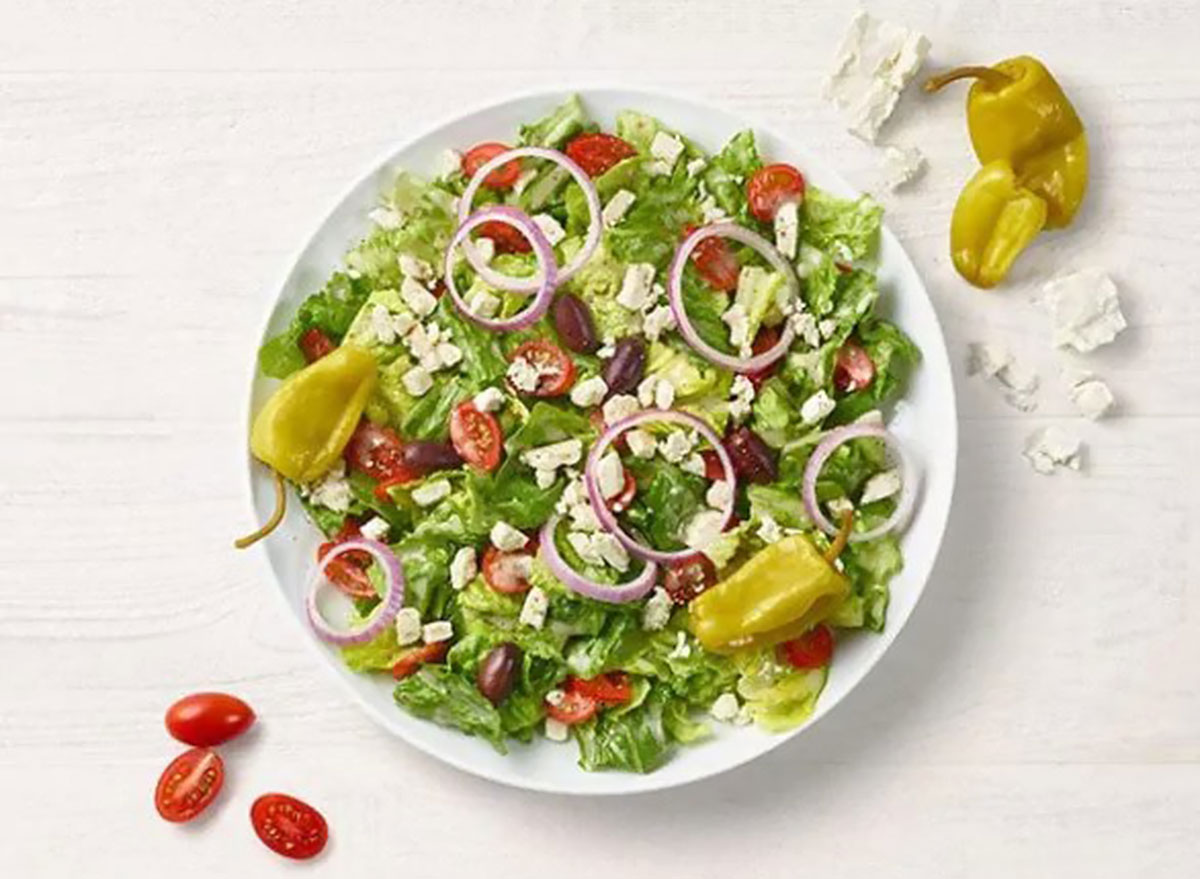 It's probably no surprise that sandwiches, soups, and baked goods at Panera are off-limits because of a long list of ingredients that make them not work with Whole30, Yawitz says. But you may be surprised that the chicken at Panera won't work either because of added sugar and rice starch.
What Whole30 menu items to order at Panera: With a little creativity, you can make a salad that will work with the diet, Yawitz says. Choose the Greek Salad without cheese or the Seasonal Greens Salad without dressing. Ask for plain olive oil and balsamic vinegar, or squeeze lemon wedges on top for some flavor, she says. Since the chicken is off-limits, add a punch of protein by requesting boiled eggs on top of the salad, she says.
The chicken and beef already come seasoned, which won't cut it on Whole30, says Ayesta. Plus, other staples, like rice and beans, at this Mexican fast-food chain aren't allowed on the diet. "Eating Whole30 at Taco Bell is nearly impossible," Ayesta says.
What Whole30 menu items to order at Taco Bell: First things first, you'll have to convince Taco Bell to prepare your meat or chicken unseasoned. You could potentially order a Power Bowl, but you'd have to have the cheese, sour cream, and avocado ranch removed. You'd be left with lettuce, tomato, and unseasoned meat. "Not an appetizing choice if you ask me!" says Ayesta.
Really, no pizza place is going to be an easy spot to eat when you're in a committed relationship with Whole30. Pizza's main ingredients, from the crust to the cheese, aren't allowed on the diet. If you're joining friends out for a pizza night, you'll need to find a salad on the menu or make some modifications with wings (sans dipping sauces, of course).
What Whole30 menu items to order at Papa John's: Your only option on the Papa John's menu would be the Unsauced Wings, without dipping sauce, says Ayesta. "Besides this, anything from the menu is off-limits by Whole30 standards," he says.
Dining out while on Whole30 might be a bit of a disappointment. (Who wants to pay full price for a plain baked potato or a specialty salad that's mostly just lettuce?) If you've committed to doing Whole30, your best bet may be to eat at home and meal prep your lunches for the full 30 days.