The #1 Worst Apple to Cook With, According to a Chef
This popular pick is great for eating, but not for much else.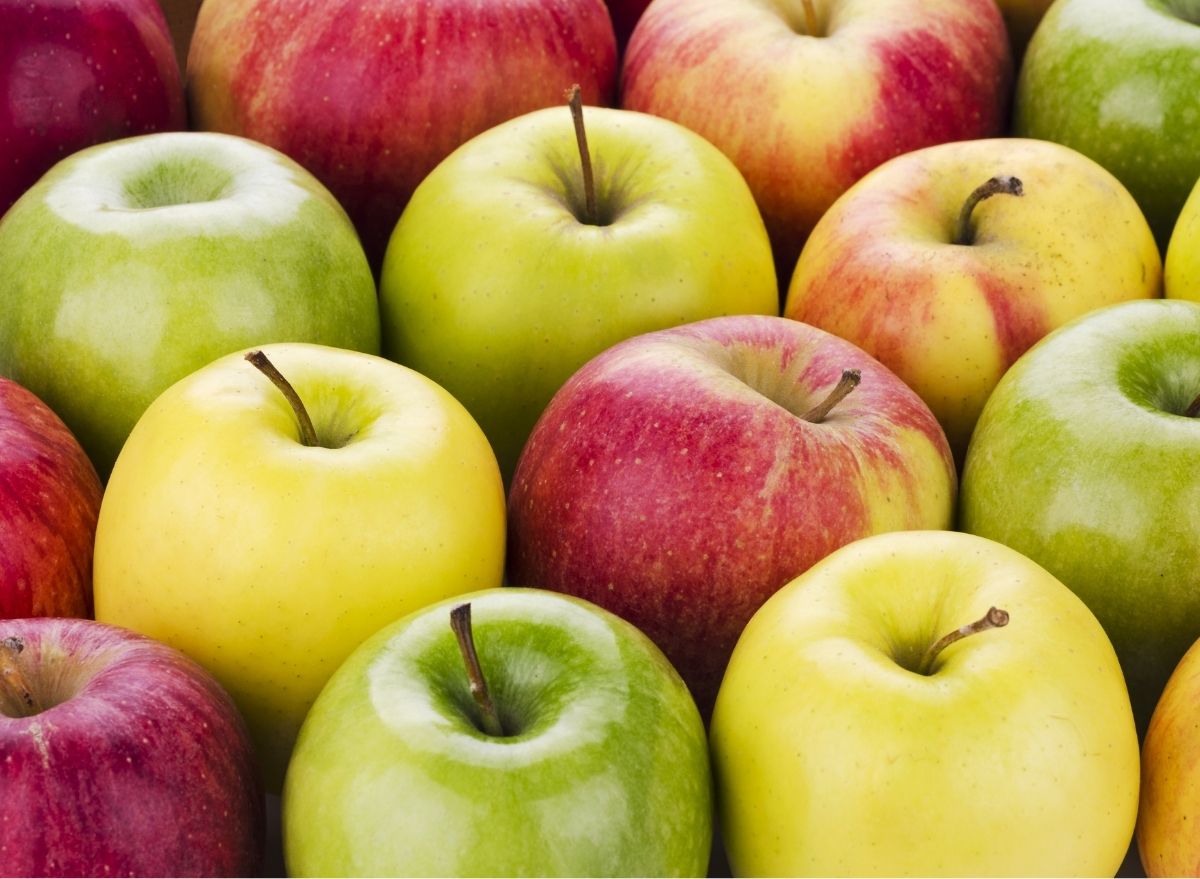 Fall is apple harvest season and nothing indicates this more than the huge assortment of cooler-season recipes devoted to the fruit. Whether you make fresh apple pie, tart cider, or a crisp topped with melting vanilla ice cream, it's important to know which varieties work best in recipes and which you should avoid.
According to usapple.org, over 100 apple varieties are grown in the United States. The most popular are the Pink Lady, Empire, Fuji, Gala, Golden Delicious, Granny Smith, Honeycrisp, McIntosh, and Red Delicious. While most of these apples have their place in a delicious fall dessert or two, there is one that doesn't really work in any dessert. While they may catch your eye with their bright red skin, chefs say you should absolutely avoid using a Red Delicious apple for cooking.
Why you shouldn't cook with the Red Delicious.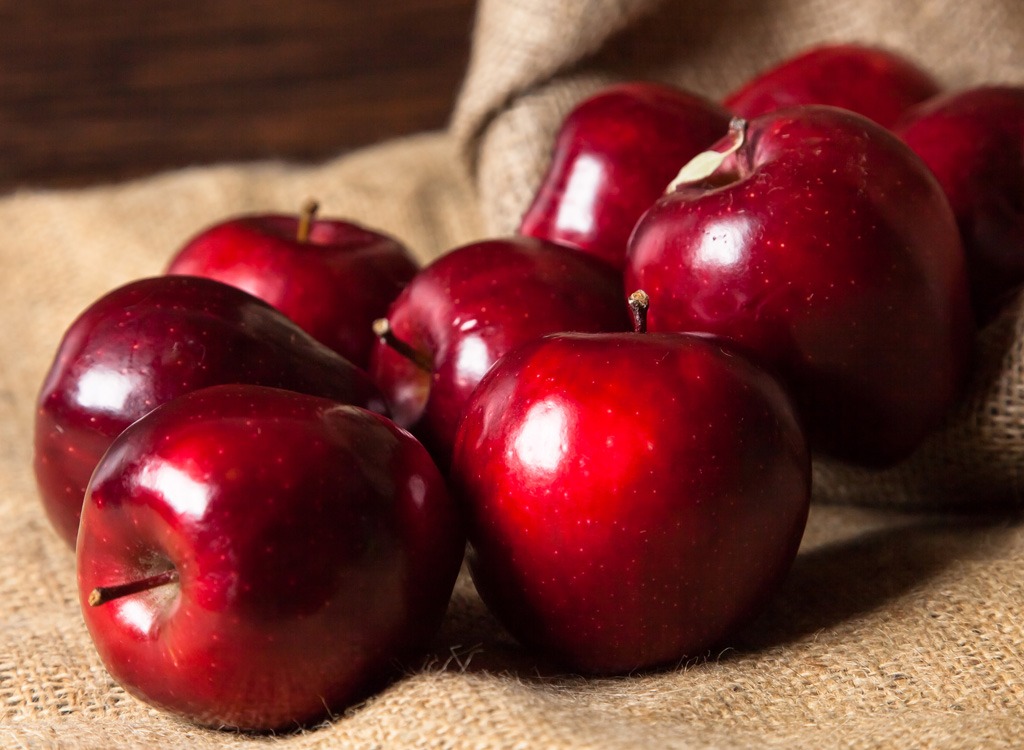 Shaun Garcia, executive chef of Soby's New South Cuisine in Greenville, South Carolina learned his early skills watching his grandmother produce beautiful dishes in her restaurant. "All of my family memories revolve around food. I literally grew up in her 'meat and three' restaurant and in high school started working in my mom's bakery."
He uses apples in his kitchen to make his grandmother's fried apple hand pies as well as apple galettes and preserves, "For these, I prefer a variety of apples as opposed to just one kind. Each brings something different to the palate."
The apple he won't use is the Red Delicious, "The texture just gets really bad. It falls apart and loses flavor when you cook it. The best way to eat a Red Delicious is raw."
Why does the Red Delicious get a bad rep?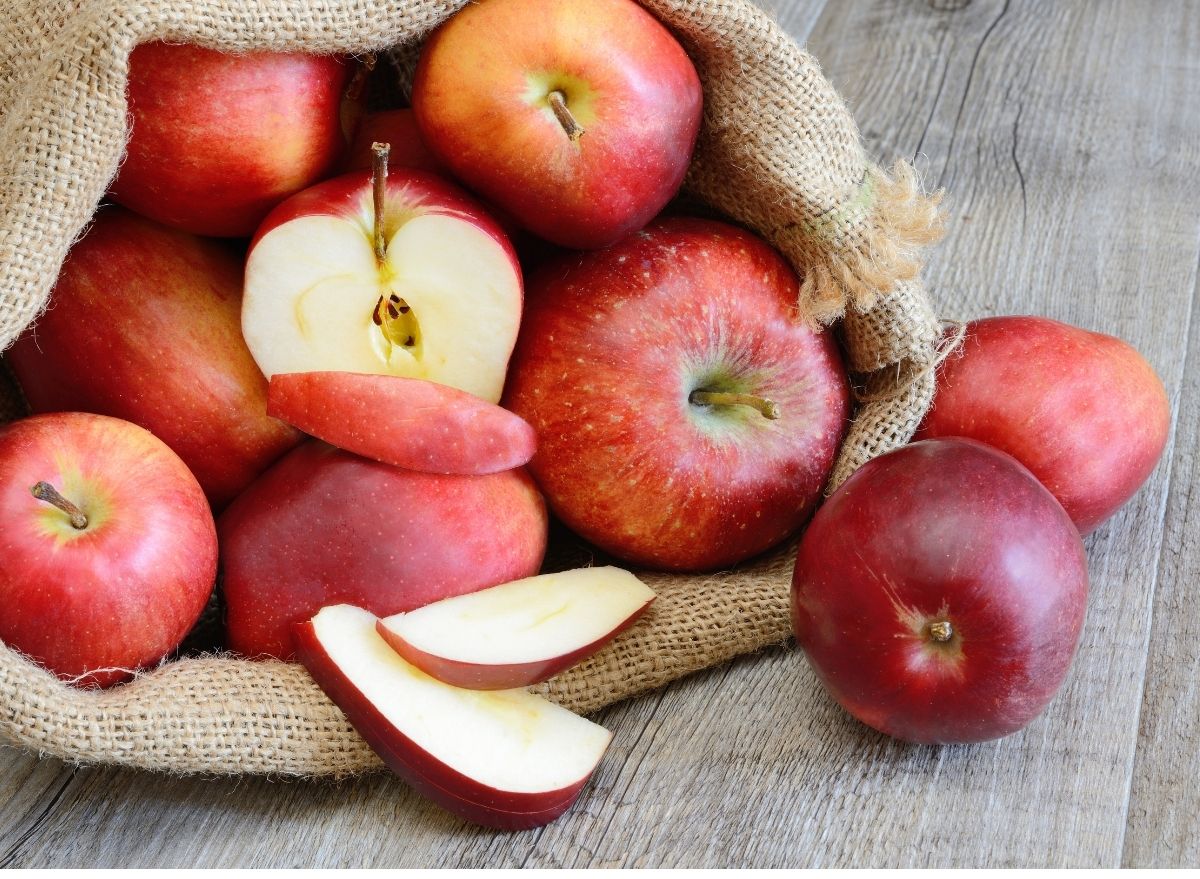 6254a4d1642c605c54bf1cab17d50f1e
In fact, it turns out the most familiar and widely grown apple variety inspires lots of people to truly hate it. There are entire Reddit discussions devoted to the dislike of Red Delicious apples, mentioning their tough skin and grainy interior. These signature characteristics of Red Delicious apples are the same reason they're seen so frequently in stores. They have a really long shelf life because of that thick skin and gritty flesh. The variety has been bred to gain its bright red color before it even ripens, making an early picking possible. The apple varieties with more sweet, tender flesh tend to bruise faster and go bad quickly.
Inside the spotty history of the Red Delicious.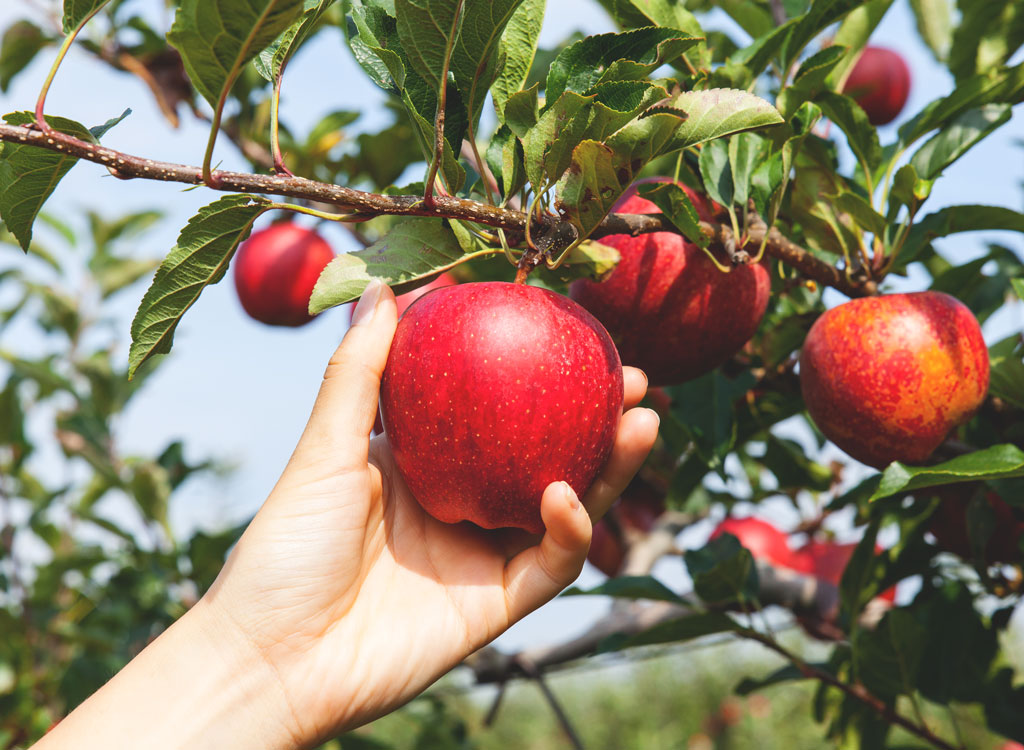 In fact, the approach to growing the Red Delicious apple is one of the reasons the apple industry in the United States almost became obsolete. In the 1980s, shoppers didn't have the different types of apples that we enjoy today. The Red Delicious was the most popular apple, bred for storage, not for taste, a far cry from its original version. When other types began creeping into stores, the popularity of the less tasty Red Delicious waned. By 2000, the apple-growing industry had lost so many customers that it needed government aid. Since then, Red Delicious apple production has dropped by 40 percent as new types of apples took over the taste buds of customers.
What qualities make up good cooking apples?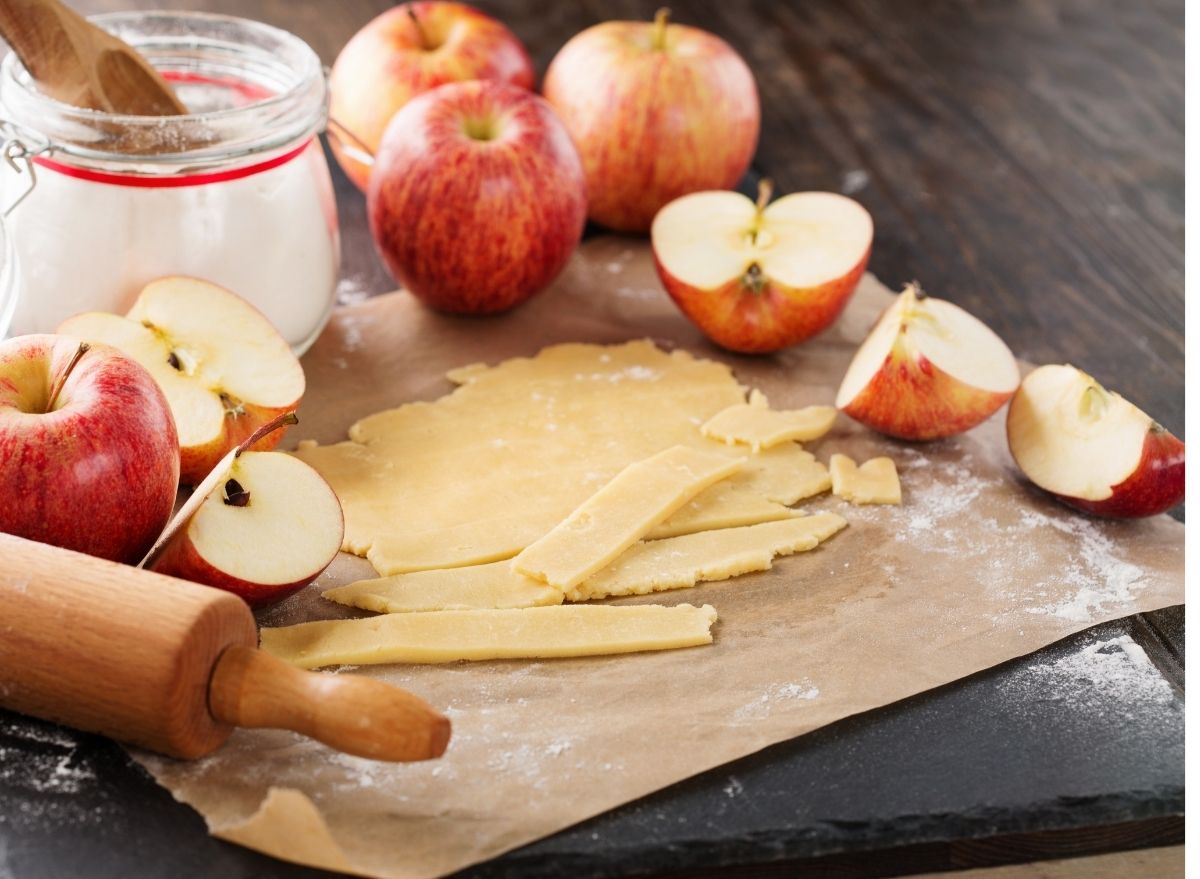 The qualities that make an apple suitable for your favorite recipe are the same ones that make it less desirable for eating. The cells of an apple are filled with juice and surrounding cells are filled with air, as much as 25% of the total apple. Apples that contain less air aren't as juicy or crisp, but they make better ingredients for baking. The ones that have more acid work best.
What apples should you cook with instead?
"My favorite apple to cook with is any tart variety, but truly Granny Smith. They are easy to find and hold their integrity when you are making compote or pie. They still have some bite to them and crispness even when really cooked down," Garcia says.
He recommends finding the freshest possible apples, "Apples have a long shelf life but it really makes a difference when you find them fresh. They will have more sugars, better texture." It just happens we have a list of the best places to pick apples in the country!
The apples that maintain their texture even while baking are Jonagolds, Granny Smith, Honeycrisp, Melrose, Braeburn, and Cortland, making them the best options for great fall flavor.
For more cooking tips and secret chefs' tips, sign up for our newsletter!
Read more: