5 Worst Fears People Have About Going Back to Bars
One survey revealed what people are scared of most at reopened bars — and some may surprise you.
Heading to a bar to watch a game, hang out with friends, or have a fun night out is, of course, extremely different now than it was earlier this year. The COVID-19 pandemic and safety changes have rocked the restaurant and grocery worlds, and taverns, cocktail lounges, and other bars are seeing that as well. If you're trading in carryout or delivery alcohol for drinking at your favorite pub, you may share some of the same fears about going back that others have. We've listed some of the main ones below.
Related: Cracker Barrel to Offer These Two Items for the First Time During Reopening
Being in confined spaces.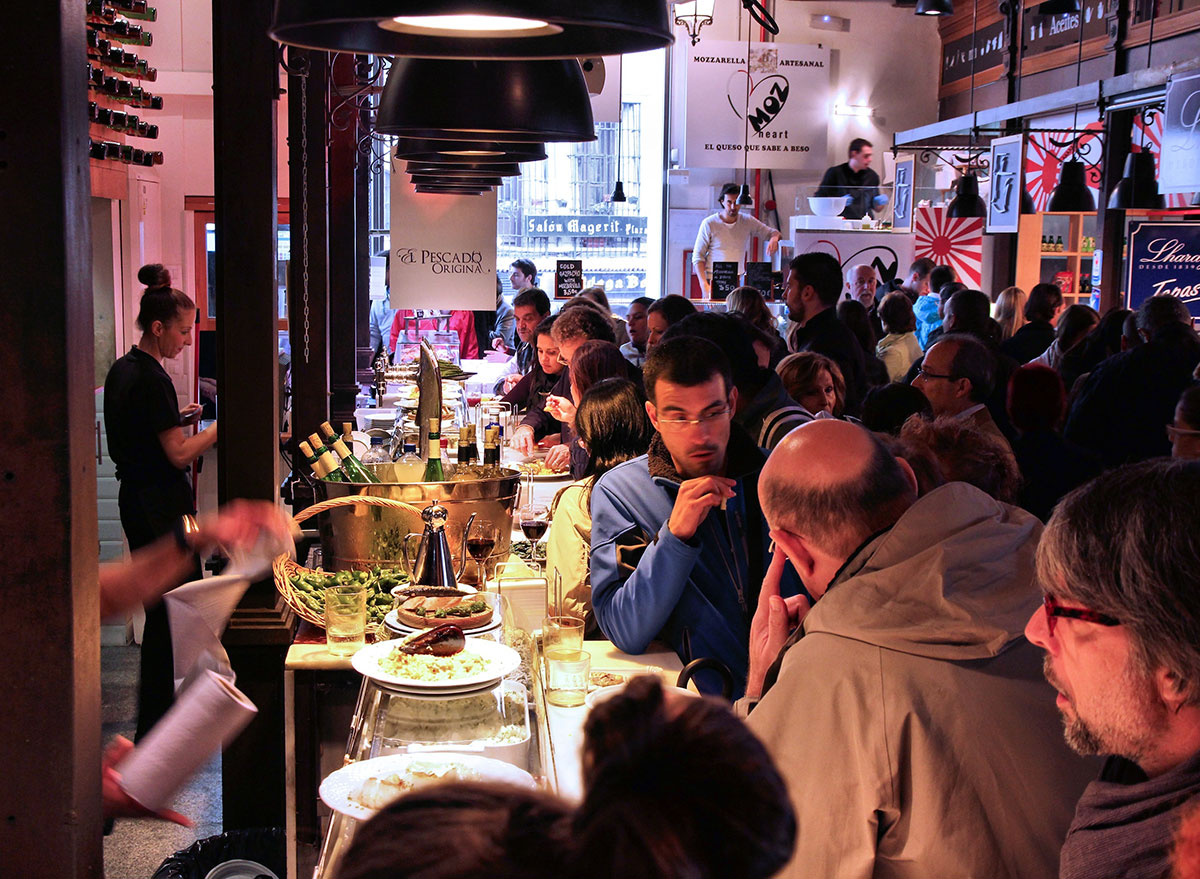 The CDC says all restaurants and bars should encourage social distancing by limiting the size of parties coming in and decreasing the occupancy. However, a survey of over 250 people conducted by SipScience found that people are worried about cramped, confined spaces. To ease their concerns, people want bars and restaurants to limit the number of people they allow in and use outdoor seating more often. The good news is that these changes are already in place.6254a4d1642c605c54bf1cab17d50f1e
STAY INFORMED: Sign up for our newsletter to get the latest coronavirus foods news delivered straight to your inbox.
Drinking and relaxing their own safety and cleanliness.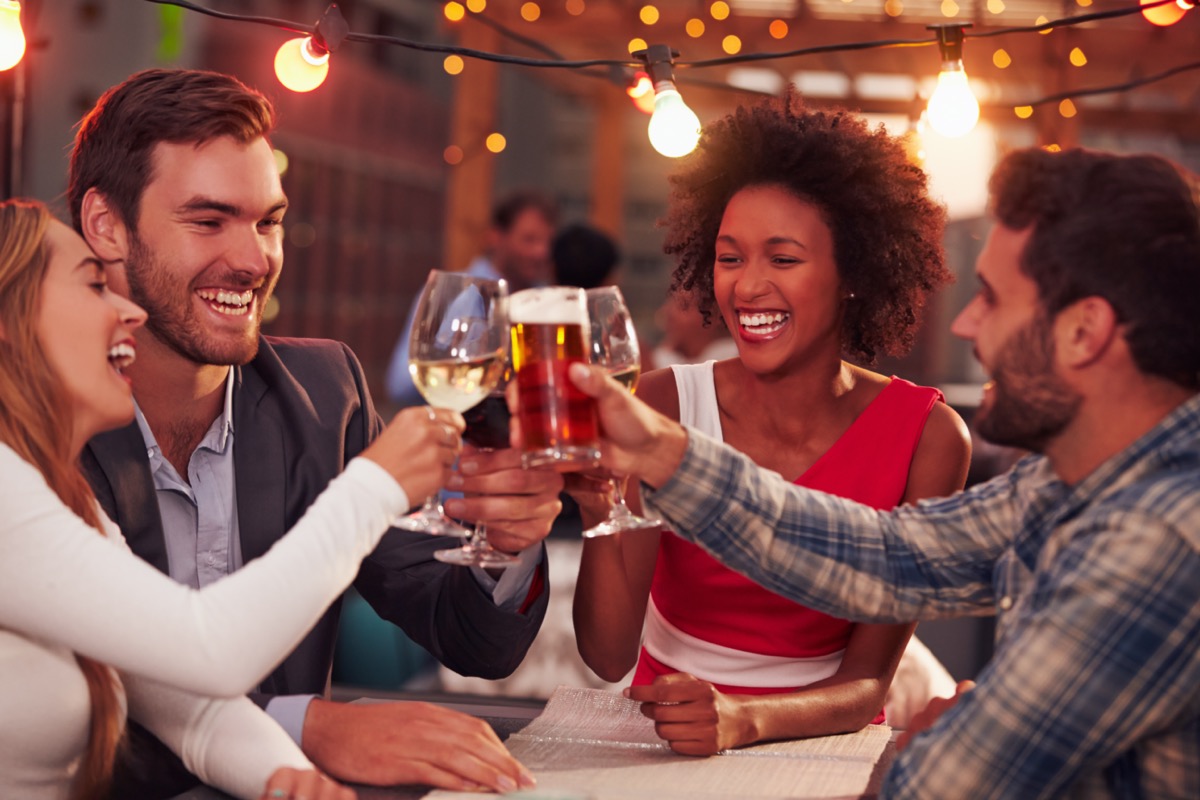 Even before the pandemic, the CDC suggests one drink a day for women and two for men. This limits the effects of alcohol on your body and can lower the risk of what they call "short-term harms" like injuries. These can happen due to a more relaxed state because alcohol is a sedative. So if bar fears of yours include what you may do after a few drinks, limiting yourself is a great place to start.
Don't want to drink at all? Here are 13 Best Non-Alcoholic Beers for Zero-Proof Drinking.
Yet, the survey reveals that people aren't just worried about themselves — they're worried about what other people at the bar might do after a couple of beers, cocktails, or glasses of wine. So in addition to keeping tables and parties away from each other, you won't be able to sit at the bar, where bar stools are close together. Another way restaurants and bars may help to keep people away from each other? Keep reading below!
Being around people who might not social distance.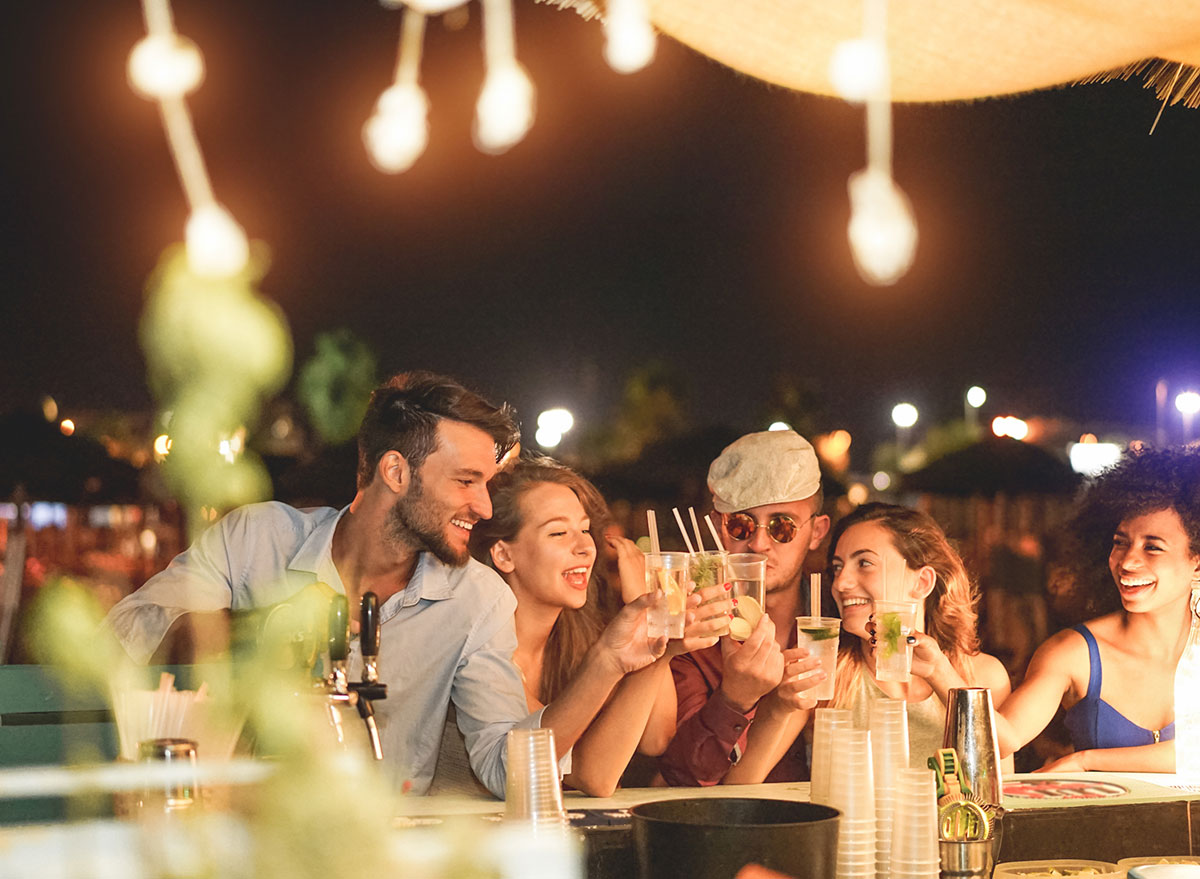 Bar fears that others won't follow restaurant policies and get too close are on the minds of customers. But bars are already tackling this — and at many places, you will only be able to mingle with the people you came with. Since the CDC says human-to-human contact is the easiest way for the virus to spread, keeping to those close to you is key to a safe time at the bar.
READ MORE: Click here for all of our latest coronavirus coverage.
People not washing their hands.
Don't expect to get any lemon or lime wedges at bars soon. One study found 25 different microbial species on lemon slices at a restaurant, and one reason for this is due to the number of people that touch them. Grossed out? You're not alone.
Some bar fears include other customers, bartenders, and employees not washing their hands. No need to worry too much, because many places have added frequent hand washing to a list of safety precautions employees have to follow.
Amanda McDonald
Amanda has a master's degree in journalism from Northwestern University and a bachelor's degree in digital journalism from Loyola University Chicago.
Read more about Amanda