8 Protein Powders To Stay Away From Right Now
Dietitians advise against using these protein powders that are full of unwanted ingredients.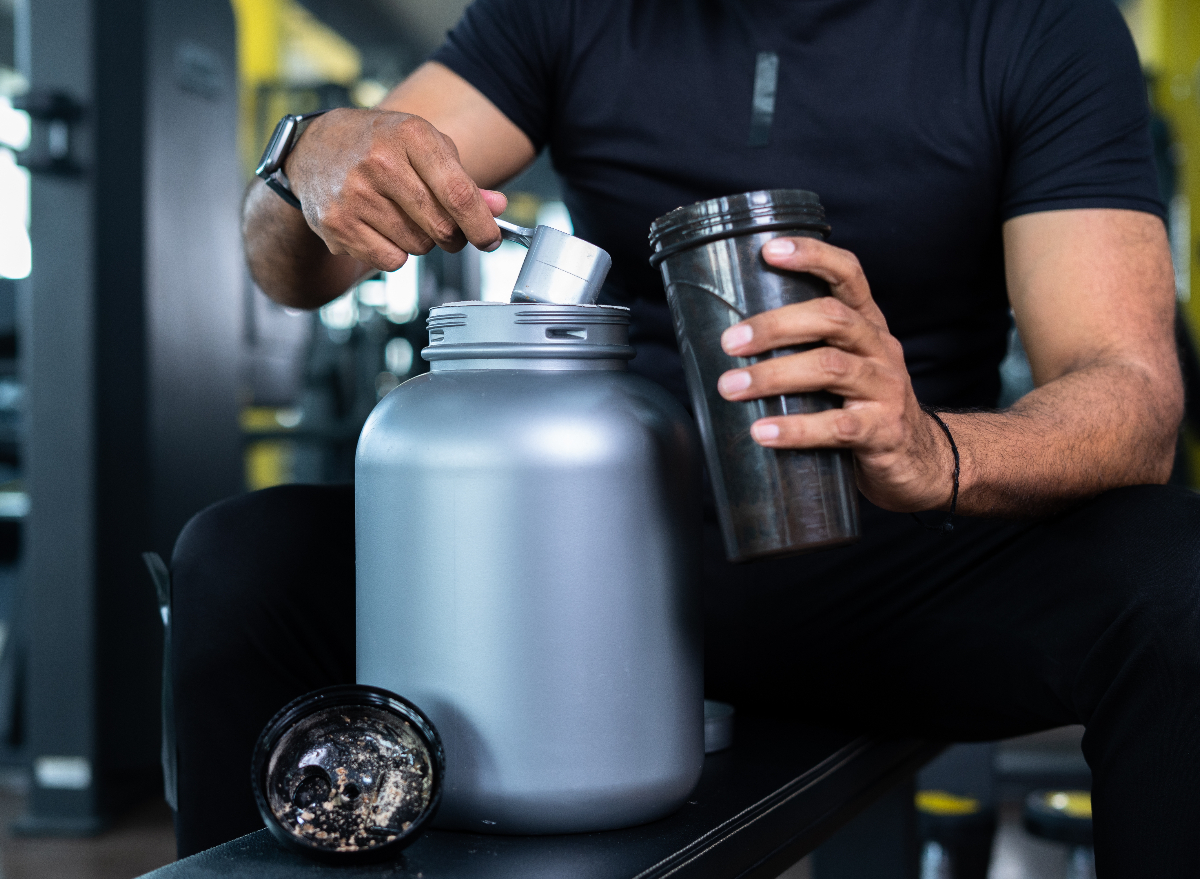 The product recommendations in this post are recommendations by the writer and/or expert(s) interviewed and do not contain affiliate links. Meaning: If you use these links to buy something, we will not earn a commission.
It can be a challenge to try and meet your daily protein goals, but getting enough of this nutrient is crucial because it can increase muscle strength, boost your metabolism, help you maintain strong bones, aid in weight loss, and help to reduce your appetite. This is especially challenging for those who are always on the go, which is why protein powder can be a great option for those who need a quick protein boost. Unfortunately, not all of these products are created equal when it comes to nutrition, and some of the worst protein powders on the market can contain hidden health risks in the form of artificial flavors, thickeners, added sugars, and other shady ingredients.
What's worse, a 2018 Clean Label Project investigation found that some of the most well-known protein brands contained alarming levels of lead, arsenic, mercury, cadmium, and BPAs, and since protein powder is considered a dietary supplement and not food, it's the manufacturers, rather than the FDA, that oversee the labeling and safety of the products.
"Since the supplement industry is largely unregulated, it's important to choose well-known brands with third-party testing standards for safety," registered dietitian Rachel Fine, RD tells us.
With these concerns in mind, we talked with expert dietitians about the worst protein powders on the market right now and why you should steer clear of these brands. Read on, and for more, don't miss these 16 High-Protein Snacks To Keep You Full Between Meals.
Quest Protein Powder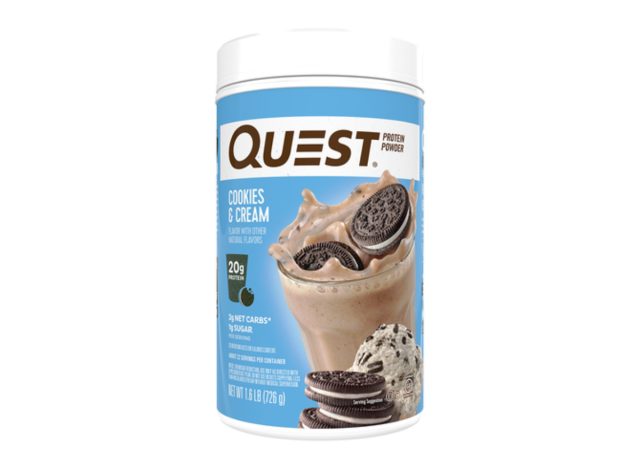 Per scoop
: 100 calories, 1.5 g fat (1 g saturated fat), 150 mg sodium, 7 g carbs (1 g fiber, <1 g sugar), 20 g protein
The sugar and fat content of this protein powder is low, but Lisa Young, PhD, RDN recommends steering clear of this one because of its ingredients list.
"Quest Protein Powder is made with cellulose and sucralose, which both have been linked to certain health conditions; especially issues in the gut," says Dr. Young. In fact, one 2015 study published in the Journal of Toxicology and Environmental Health found that consistent consumption of sucralose could potentially break up DNA cells and harm the gut microbiome.
"In addition, this product contains carrageenan, which can be detrimental to your health," she adds. Although not as much research has been done regarding the impact of carrageenan on humans, some studies have revealed that it can lead to inflammation of the gut.
Optimum Nutrition Gold Standard 100% Whey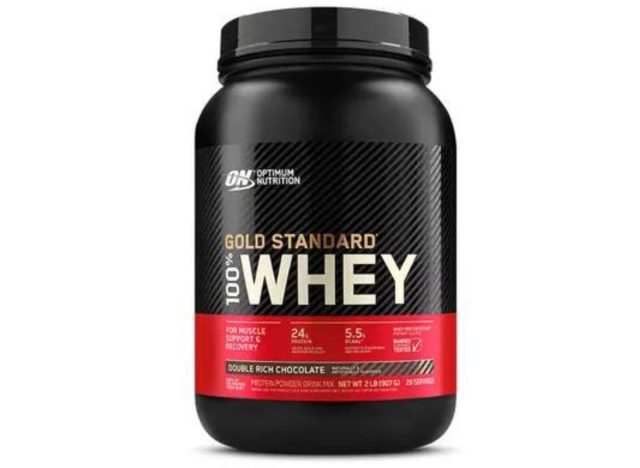 Per scoop
: 120 calories, 2 g fat (1 g saturated fat), 130 mg sodium, 2 g carbs (2 g sugar), 24 g protein
According to Dr. Young, another protein powder to stay away from is Optimum Nutrition Gold Standard 100% Whey. "This protein powder contains an artificial sweetener known as acesulfame K (or Ace-K), which has been linked to health conditions," she says. More research is needed on Ace-K, but the Center for Science in the Public Interest warns that it may impact hormone levels, be harmful for those who are pregnant, and may even contribute to an increased risk of certain cancers.
"Furthermore," adds Dr. Young, "This product contains cellulose gum, which is a food additive," and the CSPI also found that cellulose gum may lead to negative alterations to the gut flora and microbiome.
Muscle Milk Genuine Protein Powder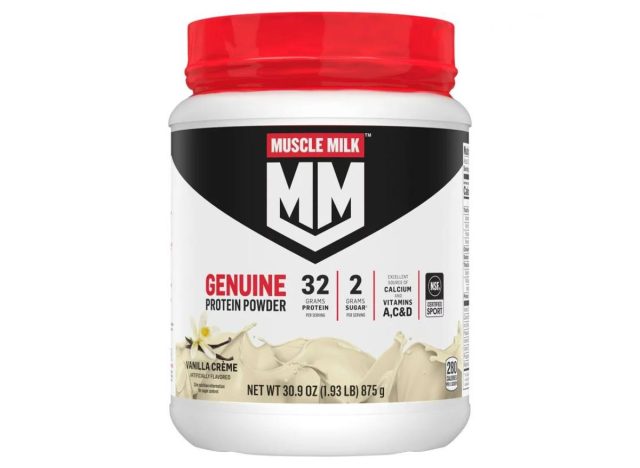 Per 2 scoops
: 280 calories, 9 g fat (3.5 g saturated fat), 135 mg sodium, 21 g carbs (1 g fiber, 2 g sugar), 32 g protein
Similarly to the powders listed above, Dr. Young adds Muscle Milk to the list of worst protein powders due to its use of both sucralose and carrageenan.
"Carrageenan may promote health issues such as inflammation, bloating, irritable bowel syndrome ands more," says Young, "but another red flag within this product is the amount of ingredients that are difficult to pronounce. A good rule of thumb is to put back anything that contains ingredients that you do not know how to pronounce."
According to Trista Best, MPH, RD, LD at Balance One Supplements, Muscle Milk also made the list because "this brand has been known to contain lower quality protein, specifically in regards to the amounts of essential amino acids it provides, which are necessary to muscle recovery and growth."
Herbalife Enhanced Protein Powder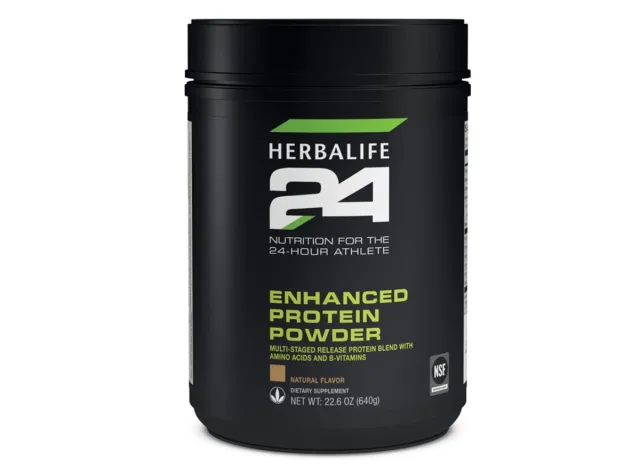 Per 2 scoops
: 120 calories, 1 g fat, 2 g carbs (1 g sugar), 24 g protein
Best throws Herbalife onto the list because, "the company has faced many controversies and legal issues surrounding its marketing practices and product claims," she says. "Some customers have reported experiencing adverse side effects, such as digestive discomfort and allergic reactions, after consuming Herbalife Protein Powders."
In fact, there was much controversy over a paper published in the Journal of Clinical and Experimental Hepatology in 2019, which highlighted a case of liver failure that resulted in death that was linked to Herbalife Products. According to several websites, this section in the paper was removed because of legal threats from Herbalife itself.
Gatorade Protein Powder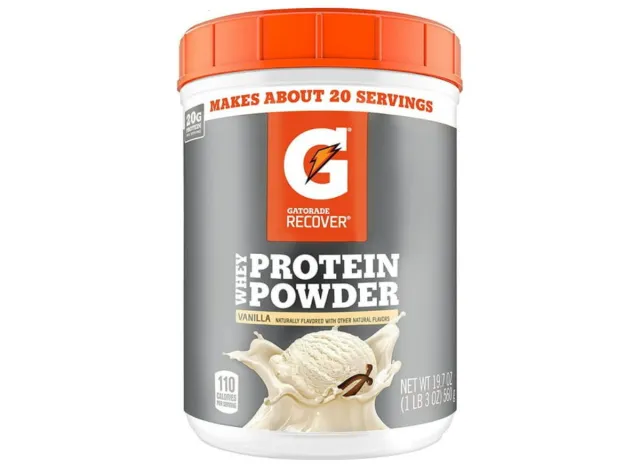 Per 1/3 cup
: 110 calories, 1.5 g fat (1 g saturated fat), 270 mg sodium, 4 g carbs (0 g fiber, 2 g sugar), 20 g protein
Gatorade is most known for its sugary electrolyte beverages, but the company also makes whey protein powders for post-gym recovery. And while these powders certainly taste delicious and provide on average about 20 grams of protein per serving, the ingredients happen to be less than ideal.6254a4d1642c605c54bf1cab17d50f1e
According to their website, this powder contains both carrageenan and sucralose, two ingredients linked to health complications after consistent use. Not only that, but the World Health Organization released new guidelines in May 2023 encouraging people to not use sucralose as a replacement for sugar because of its link to things like diabetes and cardiovascular disease.
Bulletproof Collagen Protein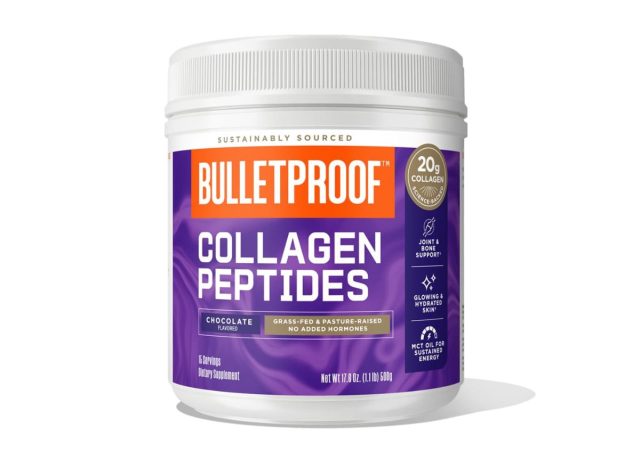 Per 2 scoops
: 130 calories, 3.5 g fat (3 g saturated fat), 120 mg sodium, 7 g carbs (2 g fiber), 19 g protein
Collagen is a particular type of protein that serves as a building block for all your body's connective tissues. In recent years, collagen protein powders have become all the rage, promising a wide range of impressive potential benefits—from boosting muscle mass to supporting bone health. But, Kristin Draayer, RD, doesn't recommend it.
"Collagen protein has been touted to be good for hair, skin, and joint health, but there is no valid evidence to support these claims," she explains. "Through the process of digestion and absorption, collagen is broken down into amino acids before being absorbed into the bloodstream. The body then uses these amino acids to build proteins that the body needs. There is no guarantee that the amino acids will be restructured into collagen. In fact, it's more likely that they won't be."
Not only that, but Draayer says collagen is a poor protein for muscle building since it doesn't contain all nine essential amino acids—particularly leucine, which is critical for the muscle-building process.
But the concerns don't stop there. The Clean Label Project's study of leading collagen supplements found that 64% tested positive for measurable levels of arsenic, 37% tested positive for measurable levels of lead, and 34% tested positive for trace levels of mercury.
Specifically, Bulletproof's Collagen Protein (Chocolate flavor) topped the list of worst offenders, containing 2.1 micrograms of arsenic, 9.17 micrograms of cadmium, and 1.33 micrograms of lead. A 2022 review in The Journal of King Saud University found that ingesting excessive levels of these heavy metals can cause significant damage to every organ of the body, leading to an increased risk of cancer, neurological defects, respiratory disorders, osteoporosis, and other conditions.
BSN Syntha-6 Protein Powder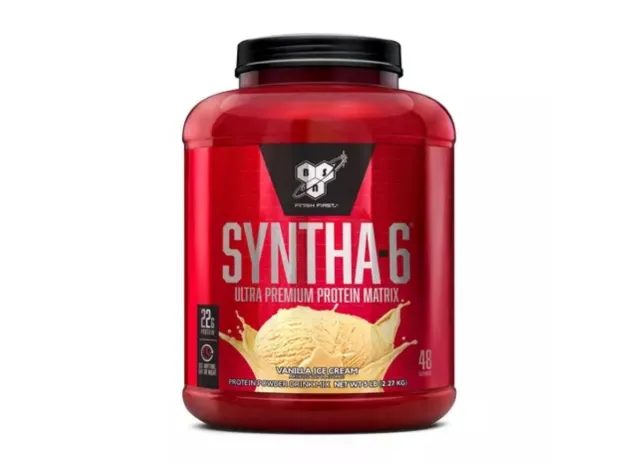 Per scoop
: 190 calories, 5 g fat (2 g saturated fat), 180 mg sodium, 15 g carbs (6 g fiber, 4 g sugar), 22 g protein
Bill Bradley, RD, CEO at Mediterranean Living recommends skipping this protein powder because it contains a one-two punch of corn syrup and sucralose—an artificial sweetener.
"Sucralose and other artificial sweeteners are bad for your gut, and corn syrup can lead to diabetes and obesity," says Bradley.
That's not the only reason to avoid this product—the ingredients also include acesulfame-potassium, another artificial sweetener. While the FDA has deemed this ingredient safe in limited quantities, studies have shown that consuming it in high amounts may lead to an increased risk of cancer and metabolic syndrome, and may cause changes in brain function.
Arbonne FeelFit Pea Protein Shake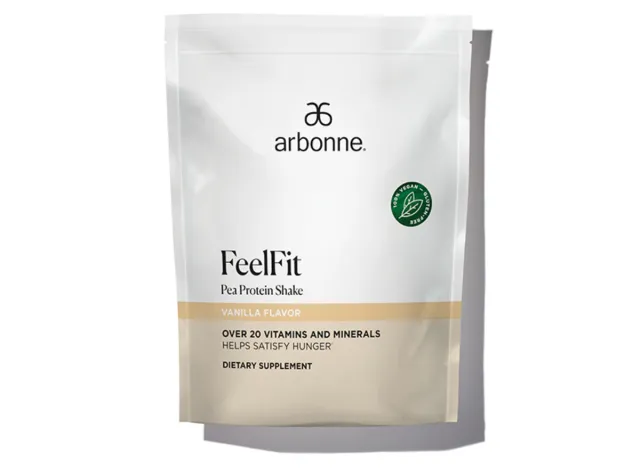 Per serving
: 160 calories, 3 g fat (0.5 g saturated fat), 420 mg sodium, 13 g carbs (6 g fiber, 7 g sugar), 20 g protein
The first ingredient in this product is the "Arbonne Protein Matrix Blend," which contains 56% pea protein. The Clean Label Project found that plant-based protein powders, including pea protein, tend to have higher levels of heavy metals than their dairy-containing counterparts. Not only that, but nearly all cocoa powders—another ingredient found in this powder—have been found to contain cadmium.
It's also worth noting that peas contain phytic acid. This anti-nutrient binds to essential minerals like iron, calcium, and zinc, as it passes through the gut, preventing your body from absorbing them.
Arbonne's protein powder also contains thickening agents, which have been known to cause gas, bloating, constipation, and diarrhea.
A previous version of this story was published on July 25, 2022. It has been updated to include additional copy and proofreading revisions, as well as updated contextual links.
Sources referenced in this article