8 Best Food Trends To Try In 2021
Here are the drinks, dishes, and condiments that Yelp predicts will soar in popularity next year.
This year is finally (emphasis on finally) coming to a close, which means it's nearly time to ring in the new year and write up our list of resolutions for 2021. On that list, why not include something that encourages you to step outside of your comfort zone when it comes to food orders?
According to the data science team at Yelp, there's a handful of dishes and beverages that are projected to surge in popularity, based on how many times they were reviewed on the platform last year. Trust us—you'll want to be in the know when it comes to these options. Below, you'll see eight food trends to watch out for next year, as stated in Yelp's 2021 Trend Forecast.
And don't miss, The 7 Healthiest Foods to Eat Right Now.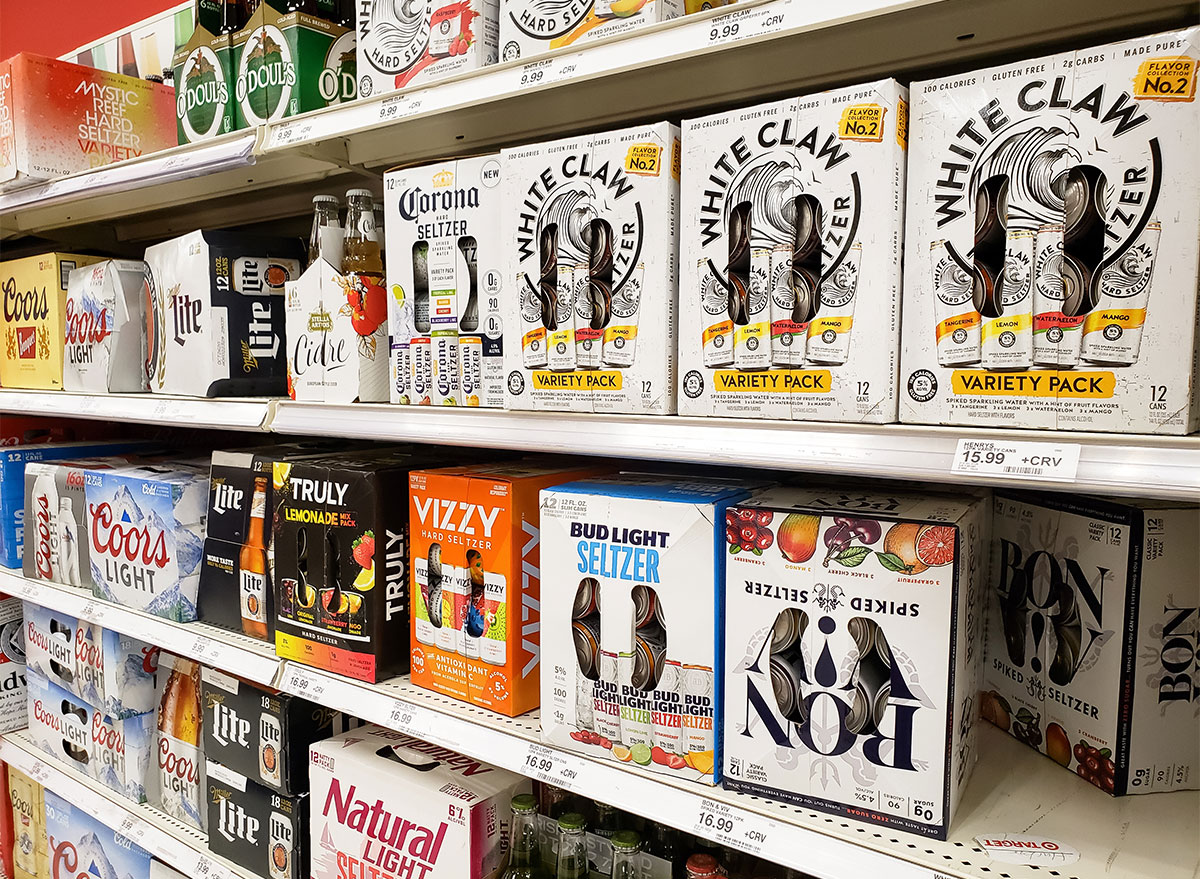 Hard seltzer sales have been on the rise since the beginning of 2019 and this year has seen their popularity soar. According to Nielsen data, canned hard seltzers drove more than $100 million in off-premise retail sales for four consecutive weeks between May and June.
In addition, off-premise sales of hard seltzer, ready-to-drink cocktails grew at a rate of 127% this year in comparison to the year prior. In 2018, just 10 hard seltzer brands existed. Now, there are more than 65 brands on the market. (Related: We Tasted the Top 6 Spiked Seltzers, and This Was the Best.)
According to Yelp data, the amount of times hard seltzers were mention in user reviews increased by 189% in 2020. With big name beer brands such as Coca-Cola, Corona, Coors Light, and Michelob Ultra releasing lines of hard seltzers next year, you're bound to hop aboard the trend—if you haven't already.
Don't forget to sign up for our newsletter to get the latest restaurant news delivered straight to your inbox.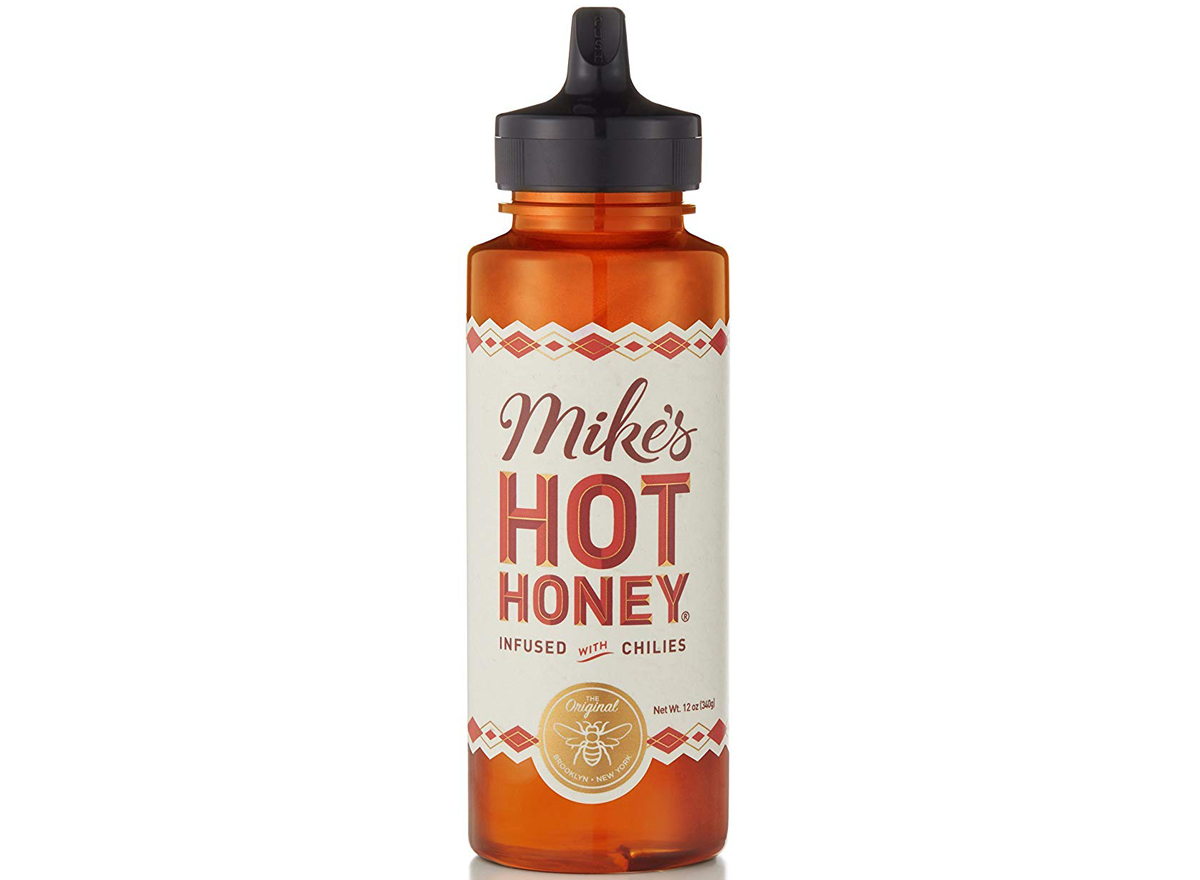 If you have yet to try Mike's hot honey, 2021 is your year. Headquartered in Brooklyn, NY, the chili pepper–infused honey can be found in grocery store shelves and on restaurant menus all across the U.S.
Founder of the sensational condiment, Mike Kurtz, originally drizzled it on top of pizzas, and whether you follow suit or add it to waffles or even in your cocktail, you're in for a treat. According to Yelp's report, the rate of review mentions of hot honey increased by 48% this year.
Japanese sandwiches (Sandos)
According to Yelp, Japanese sandwiches, also known as "Sandos," are beginning to dominate menus nationwide. This year, several stores and pop-ups that specialize in the sandwich have already popped up in a few Texas cities, as well as in Los Angeles and Washington D.C.6254a4d1642c605c54bf1cab17d50f1e
Try the traditional Katsu Sando, a deep-fried pork cutlet sandwich, or an egg salad version. Sandos are made with soft and sweet milk bread, so be prepared to sink you teeth into a fluffy sandwich. The rate of review mentions on Yelp of Sandos is up 97% this year.
Boba (bubble) tea isn't new to the food and beverage scene by any means, however, for those who have been sleeping on the trend, 2021 may be your year to try it. Bubble tea originated in Taiwan, and is made with sweetened tea, milk, and tapioca balls often called pearls. There are many flavors of Boba tea aside from the traditional or jasmine tea, such as taro, lavender, and mango.
According to the Yelp report, expect to see emerging flavors, such as brown sugar, become available, as well as desserts made with the beverage such as boba flan, popsicles, and ice cream.
Birria (pronounced "beer-ya" with a rolling "r") is a warming, juicy meat stew native to Jalisco, Mexico, and according to Yelp, the dish "made waves" on the food truck scene this year. Made with tough cuts of either goat, beef, or lamb, the meat is cooked until tender and flavored with chilies and Mexican spices.
Expect to see traditional birria tacos and and even fun twists, such as quesadillas called "quesdabirrias" in the year ahead. The rate of review mentions of this dish increased on Yelp by a whopping 235% in 2020.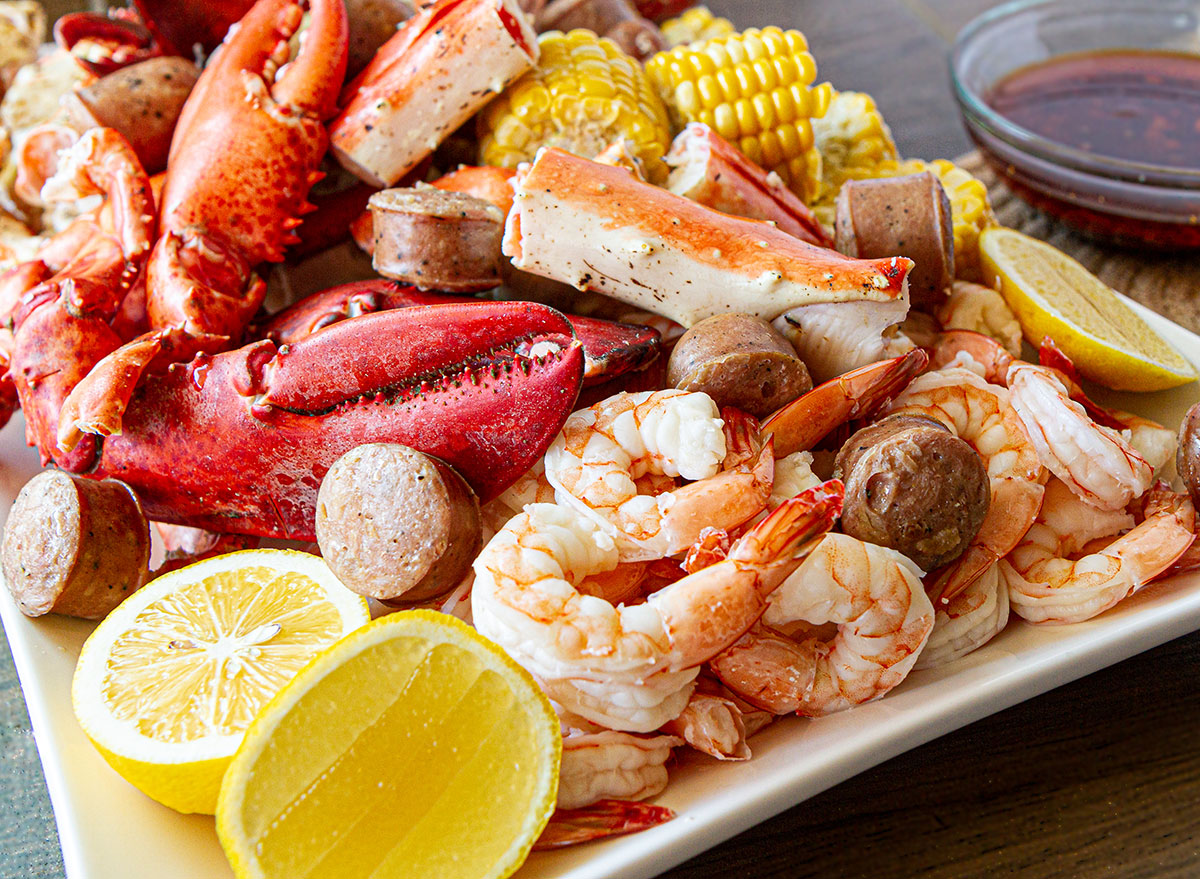 In the south, this dish is often referred to as a crawfish boil and while it's nothing new to southerners, it's becoming a bit more popular throughout the country. Yelp predicts the hands-on dining experience typical for this dish will only become more prevalent in 2021, with the rate of review mentions up by 65% on the platform.
And now, for the two you should eat in moderation…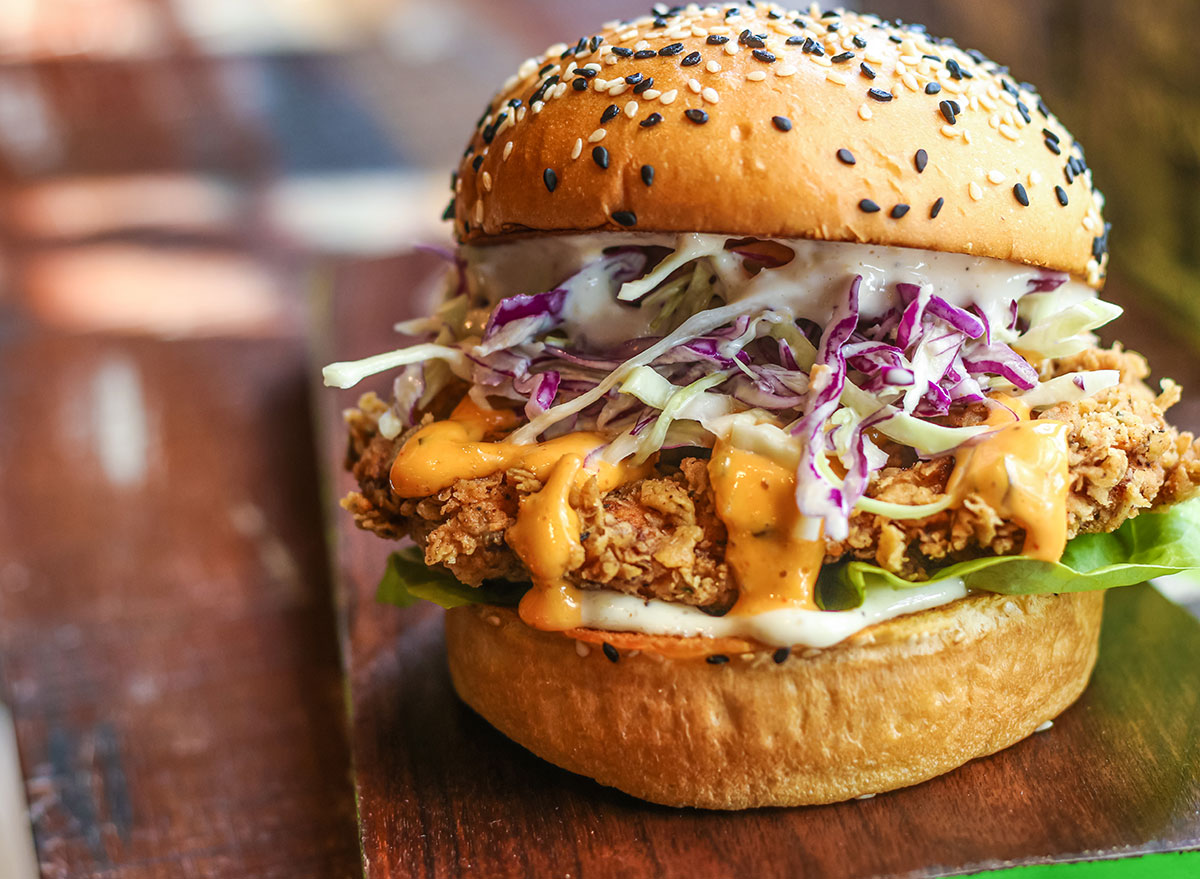 Fried chicken is a staple menu item in the U.S., typically brined in buttermilk and deep fried until it's crispy on the outside yet tender and juicy on the inside. Yelp predicts consumers will opt for more out-of-the-box options, namely Korean fried chicken, which has grown in popularity by 26% on Yelp. Also be on the lookout for the heat-packed Nashville Hot Chicken—up by 60% this year.
Detroit-Style Pizza is making headway into pizzerias all across the nation. Yelp says "this Sicilian pizza recipe with a Motor City twist is having a moment." The rate of mentions of this rectangular-thick crust pizza is up 52% this year.
For more, be sure to check out The Best Pie in Every State, According to Yelp.