10 Best Frozen Desserts at Aldi
Stock up on these cheap and delicious summer-y sweets!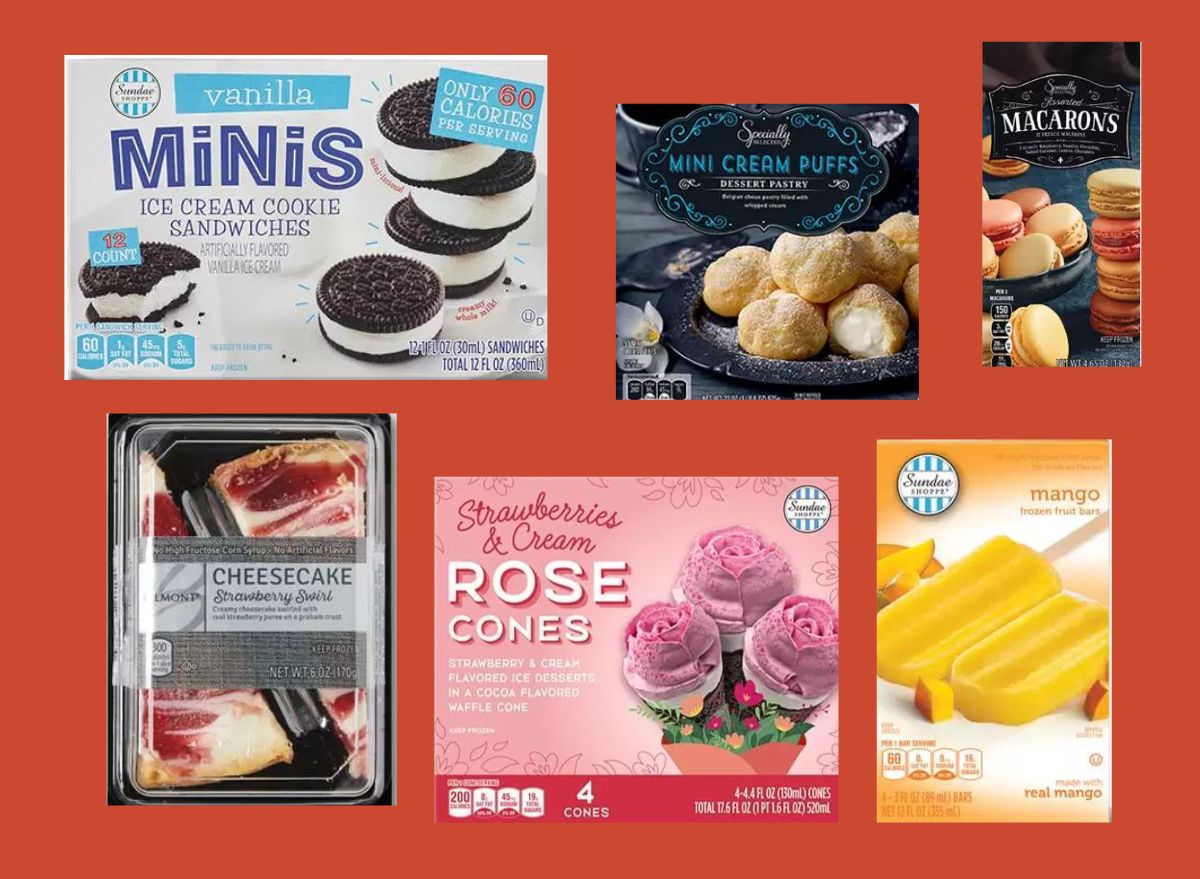 The product recommendations in this post are recommendations by the writer and/or expert(s) interviewed and do not contain affiliate links. Meaning: If you use these links to buy something, we will not earn a commission.
With warmer and sunnier weather on the horizon, it's time to start thinking about backyard parties, dining al fresco on your patio, or just having friends over for dinner. When it comes to dessert, you could make something from scratch or shell out some serious cash at a fancy bakery. But since Aldi has some truly amazing desserts in its freezer case, it's just so much easier to let the store take care of the last course.
Aldi is known for stocking some seriously good buys in its frozen department. Of course, you could just go for one of the giant tubs of ice cream (sometimes a simple scoop of vanilla or strawberry the perfect ending to a great meal) but if you really want to make an impression on your friends, family or loved one, we've rounded up the frozen desserts that are fun, indulgent and oh-so-satisfying.
Aldi is always debuting new and exciting treats–whether it's cake, pastries, popsicles, or ice cream you crave, they've got you covered. And the best part? These items are almost always more budget-friendly than similar ones you'll find at other stores. Here are 10 things to grab right now at Aldi if you see them on the shelves.
Belmont Cheesecake Twin Packs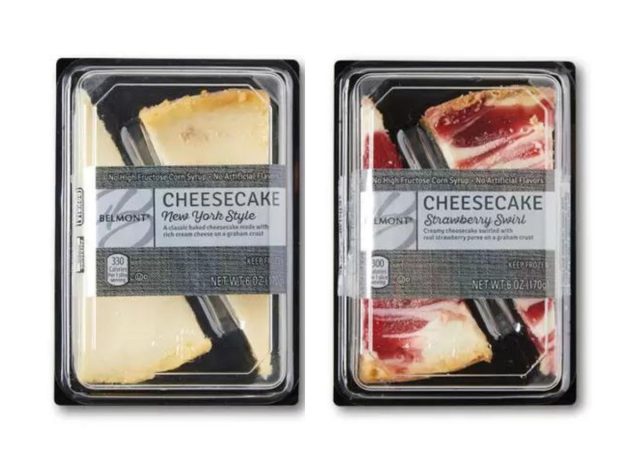 These perfect slices of cheesecake come in three flavors: New York style, strawberry swirl and turtle (a combo of caramel, pecans, and chocolate). They contain no high fructose corn syrup or artificial flavors–just decadent, cheesy goodness straight out of your freezer. These slices are a perfect way to end a romantic dinner for two if food is your love language.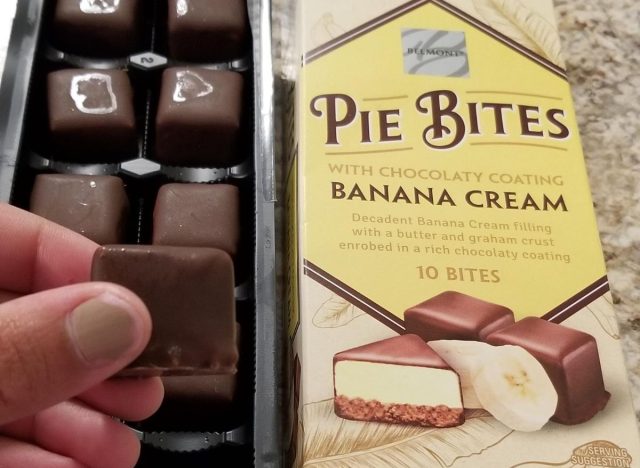 These chocolatey-coated bites of pie are downright adorable and so delicious. They come in coconut crème, banana crème and my personal favorite, key lime. The tartness of the key lime filling coupled with a graham cracker crust and coated with chocolate makes it hard to have just one.
Strawberries and Crème Rose Cones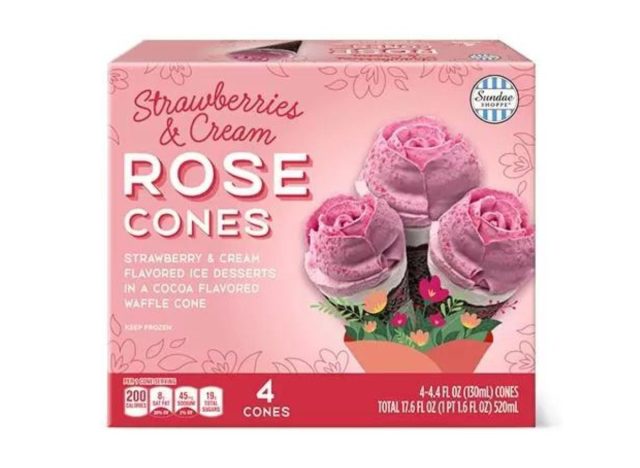 These rose cones are so pretty, they're almost too good to eat. Almost. A box of four cones contains strawberry and crème -flavored ice desserts in a cocoa-flavored waffle cone. Made by Sundae Shoppe, you'll want to bring these to your friend who loves all things pink (and keep a box for yourself).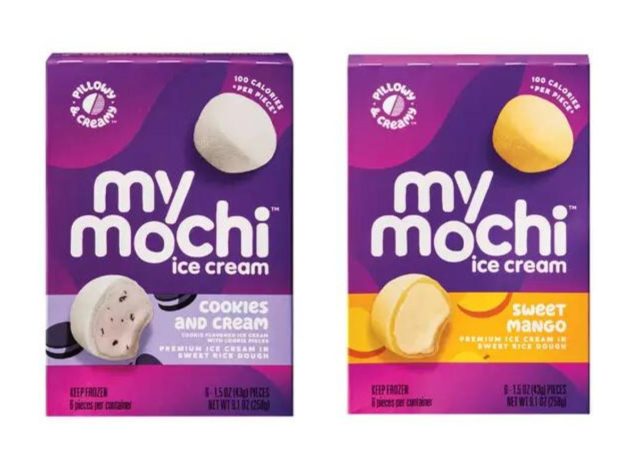 This Japanese treat contains premium ice cream wrapped in soft, sweet dough. It's a unique dessert that's not for everyone, but if you know, you know. There are six pieces per box and you can find them in Ripe Strawberry and Double Chocolate, Cookies n' Crème, and Sweet Mango.
Specially Selected Macarons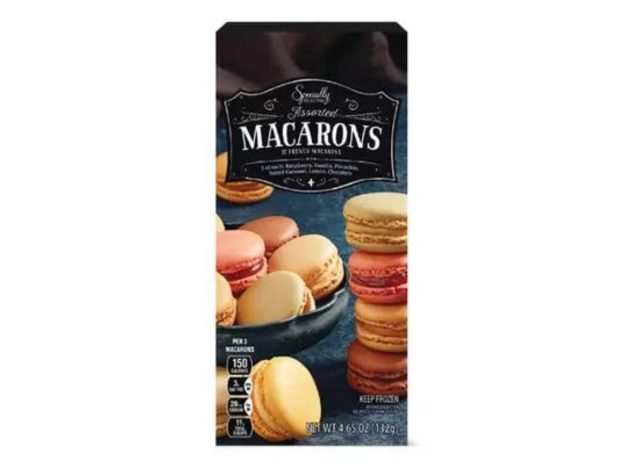 It's a good day when you open your freezer to find a box of 12 French handmade macarons. In each box you'll get two of each variety: raspberry, vanilla, pistachio, salted caramel, lemon and chocolate. Why go to a fancy bakery for a more expensive version when these are downright delicious?
Specially Selected Mini Crème Puffs
These little pastries filled with whipped crème make the perfect party snack–or a midnight snack when you're on your own! Sure, you could try making your own pâte à choux, but why bother when this delicacy is already done? You'll get 50 to a box and one serving is six pastries.
Specially Selected Mini Eclairs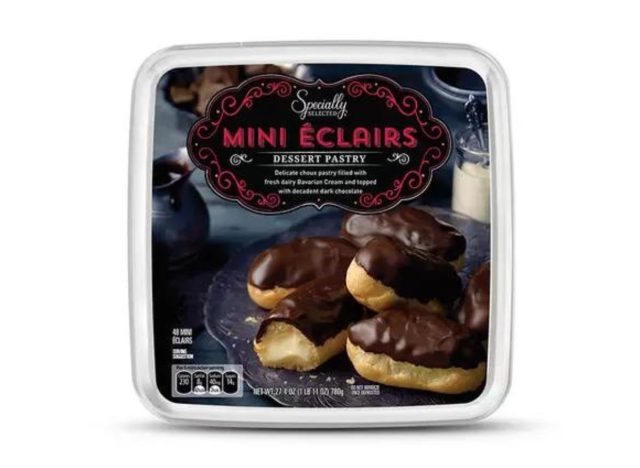 If you're feeling a little French, this is the perfect dessert to indulge in on a special occasion or any random Tuesday night. These delicious pastries are filled with Bavarian crème and coated in decadent dark chocolate. There are 48 to a box and a serving is five mini eclairs.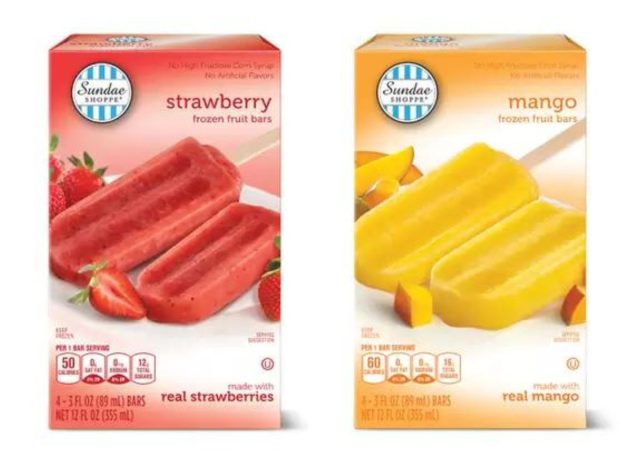 If you love Outshine Bars, these are a less expensive option that are still big on taste. The strawberry variety is made with real strawberries and the mango bars are made with real mango–no high fructose corn syrup or artificial flavors to speak of here. At 50 and 60 calories per serving, respectively, they're a low-cal way to enjoy a sweet treat.
Eating gelato can make you feel like you're on the Amalfi Coast–gelato has less air than ice cream, so it's denser, and the flavor is more intense. Aldi sells this gelato in three flavors: Triple Chocolate, Pistachio Biscotti, and Caramel Cookie Crunch. We recommend scooping them all up when you see them!
Sundae Shoppe Vanilla or Mint Mini Ice Cream Cookie Sandwiches
Ice cream sandwiches are a staple of summer and these little ones from Sundae Shoppe are sweet and satisfying. You get 12 in a box and they're only 60 calories per serving. If you have kids, you'll be known as the "cool mom" for keeping these on hand.
Ronnie Koenig
Ronnie Koenig has written about food, drink, travel and culture for The New York Times, TODAY, The Atlantic and many others.
Read more about Ronnie