Beloved Restaurants That Disappeared in 2020
These all closed permanently or a significant number of locations, and we'll miss them dearly.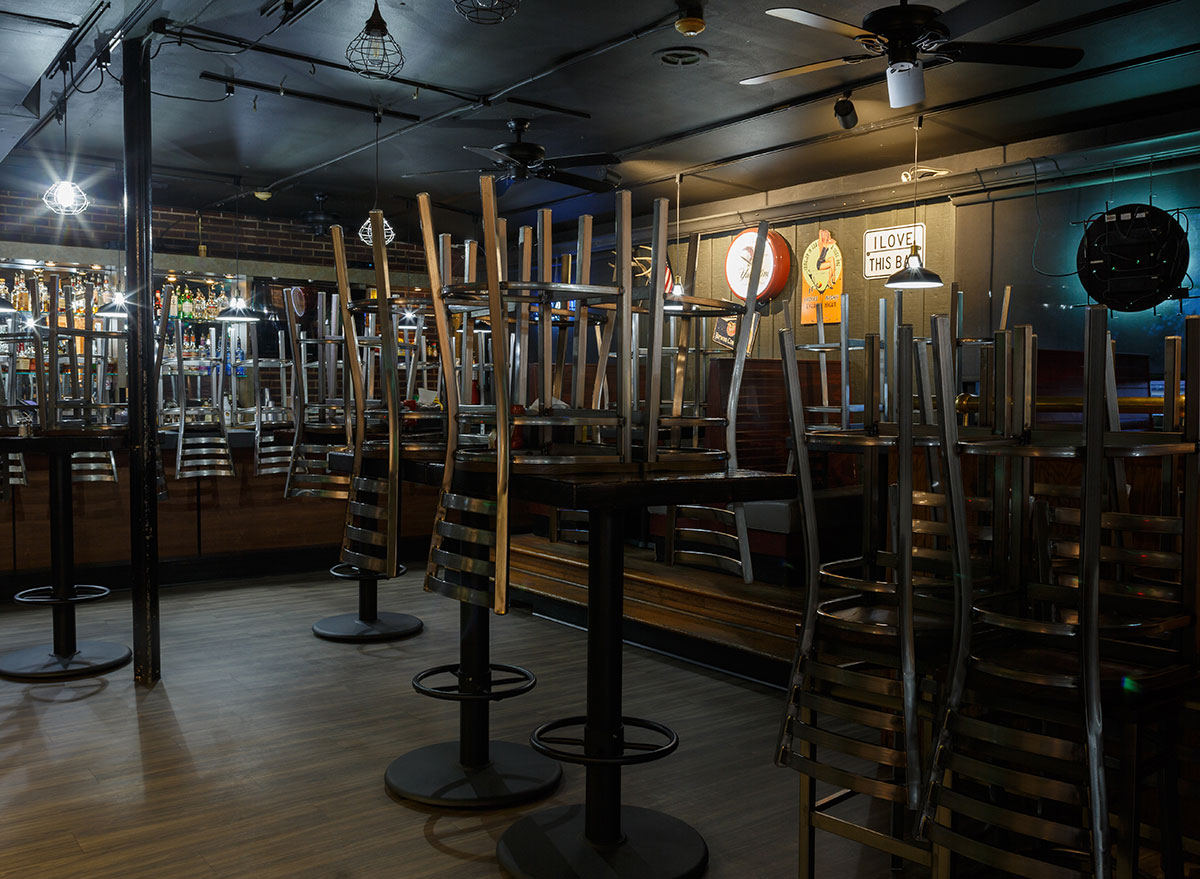 On the long list of things that 2020 has taken from us, there may be no area of the economy that has suffered quite like the food and service industry. As businesses that are already sensitive to subtle changes, the COVID-19 pandemic has taken a toll on everything from small, locally adored cafes to large, beloved national chains—with many whose temporary closures are becoming permanent.
According to the National Restaurant Association, more than 110,000 restaurants shuttered in 2020, with many more facing uncertainty as winter weather makes outdoor dining impossible and drives sales down. Here are some of the beloved businesses that have already disappeared.
Other eateries saw unfortunate endings this year, too. Here are The Saddest Restaurant Closures In Your State.
The earliest days of the pandemic brought plenty of uncertainty to daily life, but at least one thing became immediately clear from day one: buffet-style restaurants were not the type of place people should be eating during a new era of unprecedented hygiene. Since closing all 35 company-owned restaurants on Mar. 25 and only reopening six since, Golden Corral filed for chapter 11 bankruptcy in October, struggling to adapt to business while their operating model is banned in many states for health reasons.
However, in a statement to Restaurant Business, parent company 1069 Restaurant Group said that they are working with their largest franchisee through this bankruptcy and "anticipate they will continue to operate 24 of their 33 Golden Corral franchised locations in Georgia and Florida."
Related: 19 Things You Must Know Before Eating at Buffet Restaurants
This year has been hard for all restaurants, but it's been an especially difficult one for those that were trying to turn things around even before the pandemic hit. San Antonio, Texas-based Fuddruckers is one such example: after selling some of their company-owned locations in 2019 to pay off debt, most of their 40 remaining locations were forced to close during lockdowns.
Unfortunately, parent company Luby's Inc. announced in September that it would be closing all 31 remaining locations, liquidating the company, and distributing assets to shareholders after paying off remaining debts. (More on that below.)
Now, the only glimmer of hope for the burger chain is completing a sale to new ownership before the end of the year. "The plan also continues to provide for the potential to place the restaurant operations with well-capitalized owners moving forward," Luby's CEO and President Christopher J. Pappas said in the statement.
Restaurants aren't the only ones forced to close this year. This COVID-19 Precaution Is Temporarily Closing Some Walmart Stores.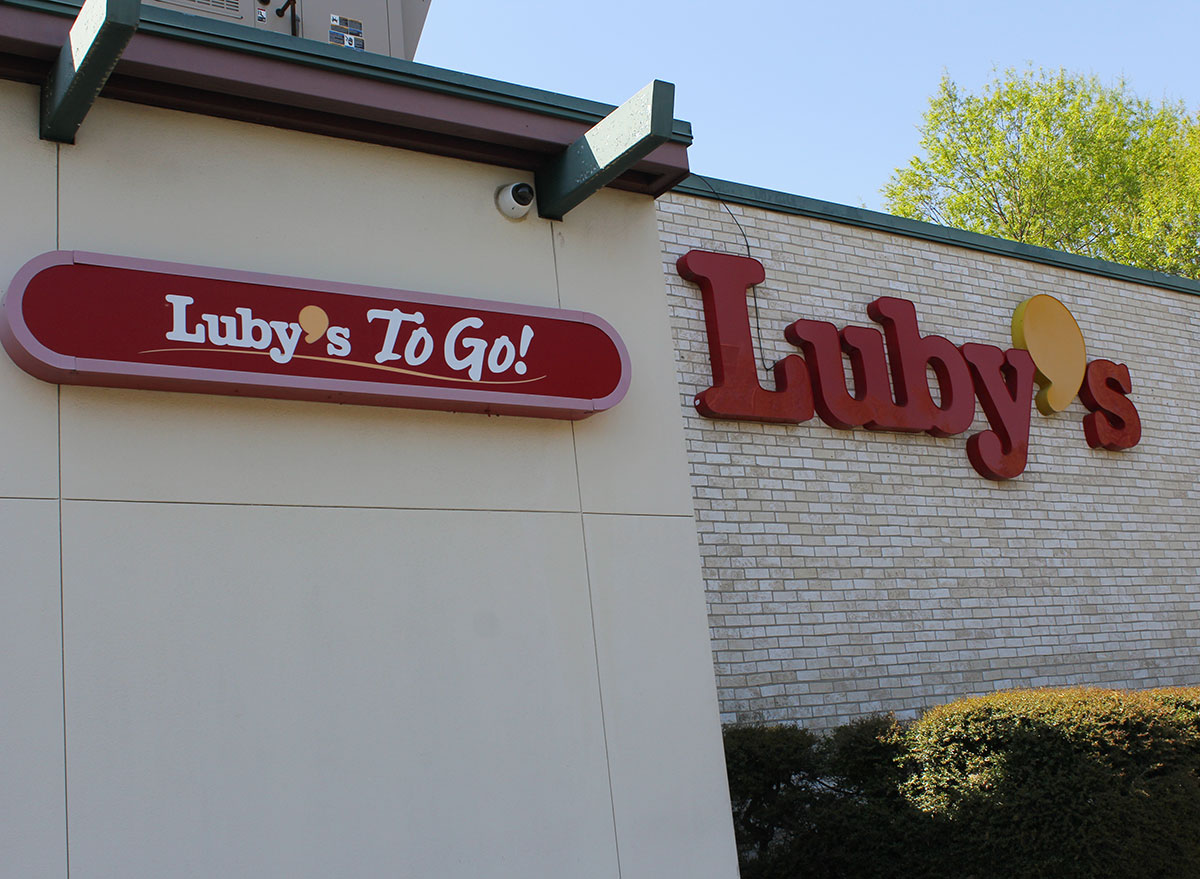 It may be too late for fans of 73-year-old Texas-based chain Luby's Cafeteria to go back for one last pot pie or chicken-fried steak. The restaurant's parent company, which also owns and operates Fuddruckers, announced the shuttering of its 76 locations in the same liquidation announcement as their burger chain brethren.
"We believe that moving forward with a plan of liquidation will maximize value for our stockholders, while also preserving the flexibility to pursue a sale of the company should a compelling offer that delivers superior value be made," Pappas said in a statement.
Related: Dr. Fauci Just Said When You Can Eat in Restaurants Again
Sweeet Tomatoes & Souplantation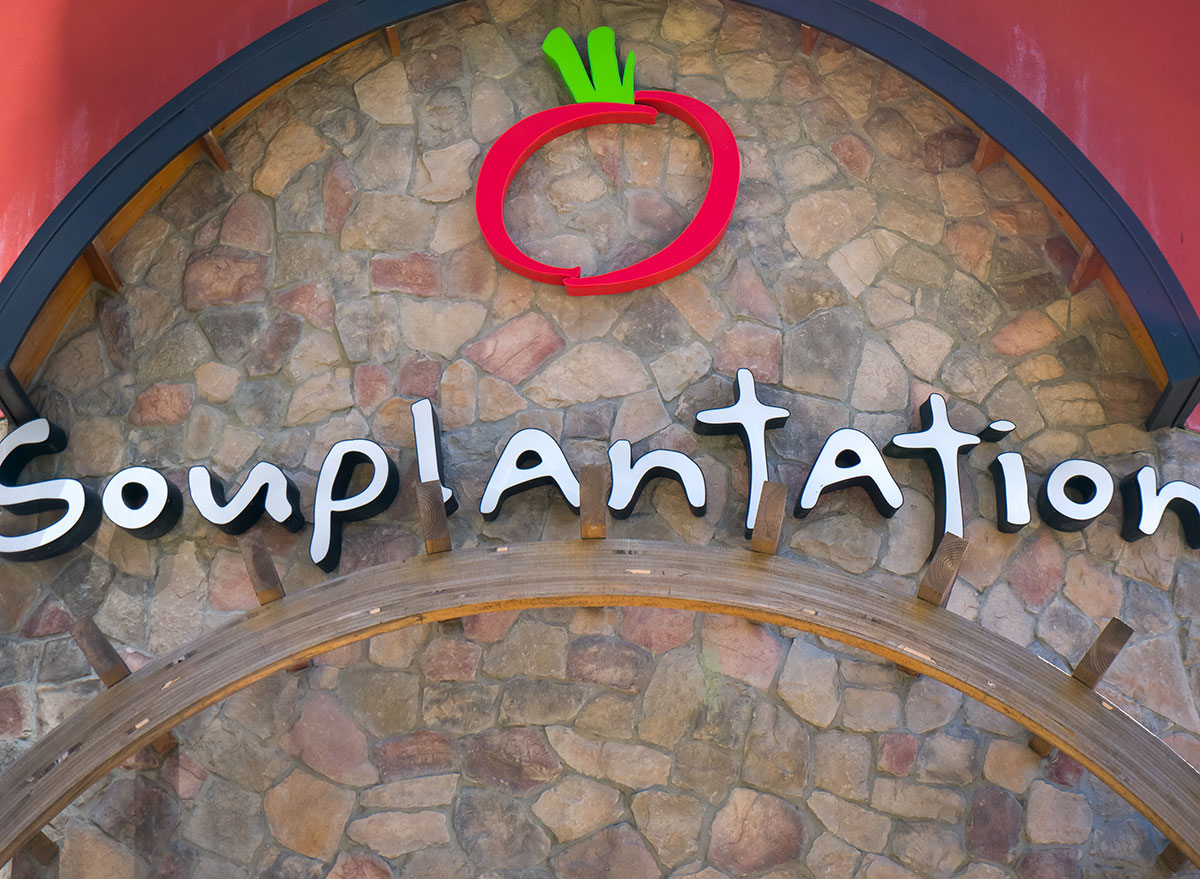 This year marked the end of the road for popular salad buffet chain Sweet Tomatoes. The San Diego-based company struggled to find viability in their model as health restrictions prevent buffet-style service from starting back up even as on-site dining has reopened in some areas of the U.S. But on May 8, parent company Garden Fresh Restaurants announced that it would be permanently shuttering all 97 Sweet Tomatoes locations, which also operated under the name Souplantation in Southern California.
"To our valued guests, as you may have heard, we are unable to re-open our 97 Souplantation and Sweet Tomatoes restaurants due to the Covid-19 pandemic," the closing announcement read. "The outpouring of love on social media has been overwhelming and we are so grateful to all of the sweet memories you have shared with us."
If you're headed to a restaurant that has things set up outside, here are 5 Dangerous Outdoor Dining Arrangements to Avoid.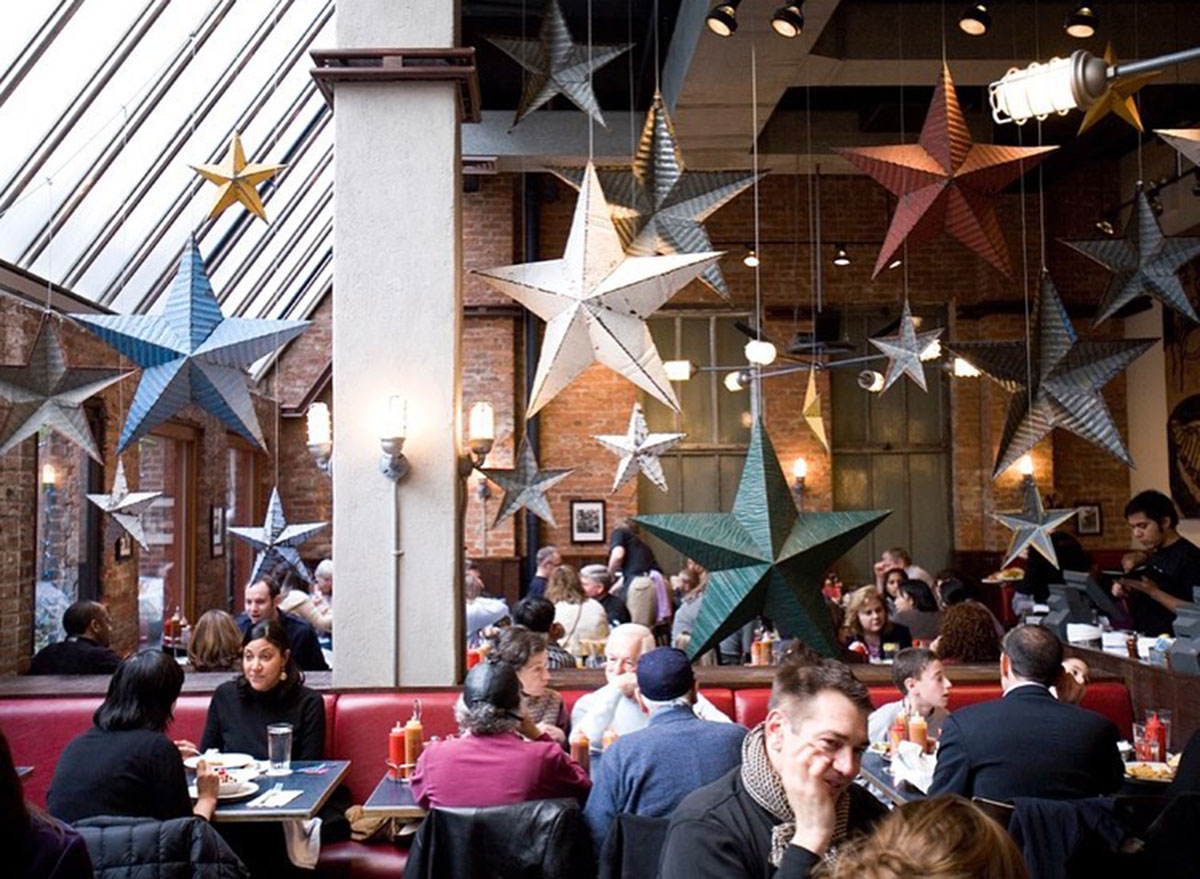 Iconic New York restauranteur Danny Meyer easily grabs headlines and creates waves throughout the industry whenever he opens a new project, but having one of his businesses permanently shutter has an equally large effect. After deciding to close all on-site operations in all of their restaurants just a month earlier, parent company Union Square Hospitality Group announced on Dec. 2 that Meyer's 18-year-old barbeque and jazz institution in the Flatiron area in Manhattan would not be reopening for service.
"This place was built on the shoulders of two beautiful communities: barbecue and jazz," Meyer said. "We cherish those ties and the music will play on. Beyond grateful for the most loyal community of guests and talented team members over nearly 20 years."
Unfortunately, this isn't the only  iconic New York City restaurant closing its doors for good.
Any children of the '90s with fond memories of BOOK IT! rewards and mini personal pan pizzas may want to brace for a bit of bad nostalgia news. Pizza Hut's largest franchisee, NPC International, announced on Aug. 17 that it would be filing for bankruptcy and closing 300 locations—most of which are some of the last remaining dine-in restaurants in operation. Overall, the company's holdings include 20% of all Pizza Hut locations in the U.S.
If you're ordering some of the chain's iconic pan pizzas online, here are 19 Tricks for Ordering a Healthier Pizza for Weight Loss.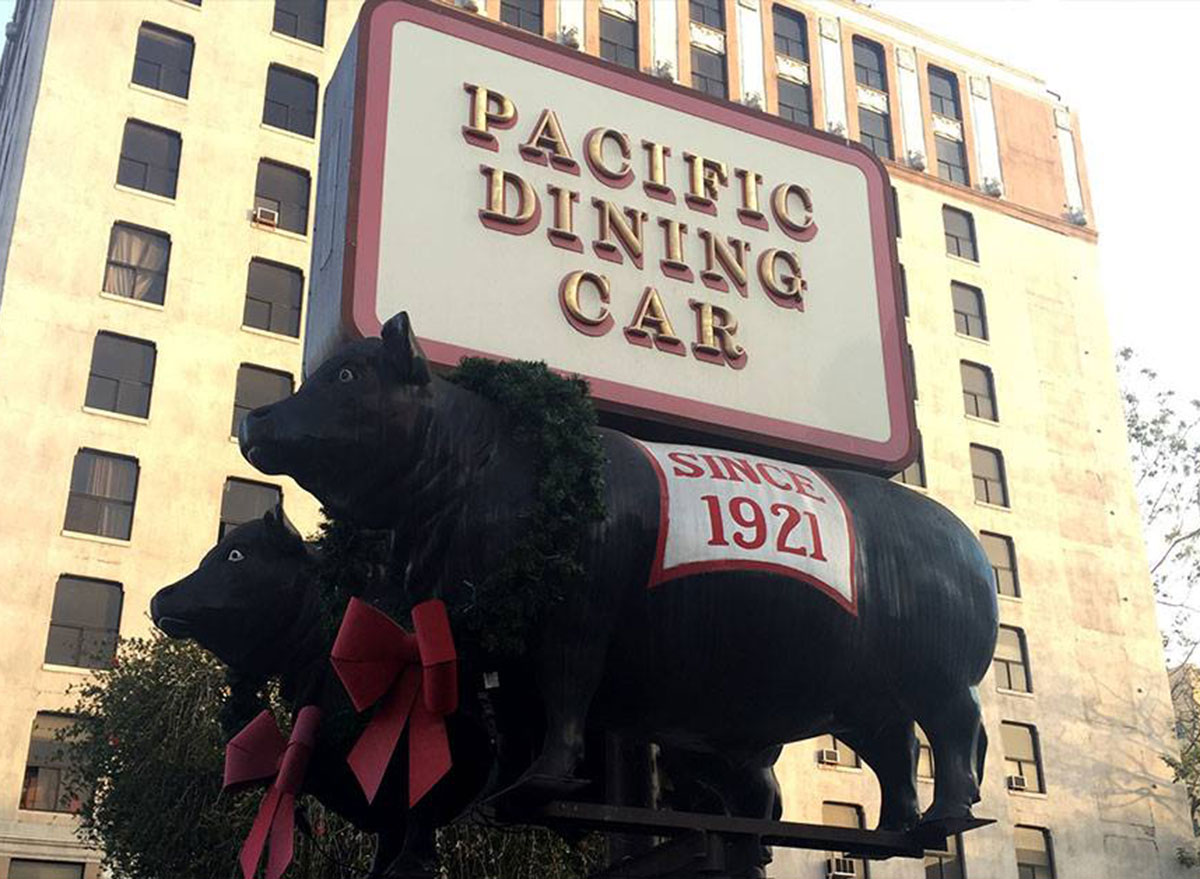 Residents of L.A.'s west side may now have to brave the traffic if they want to order their favorite cut of beef. Celebrated steakhouse Pacific Dining Car succumbed to COVID-related hardships and permanently closed their offshoot Santa Monica location—which had been in operation for 24 hours a day since 1990—and sold the restaurant's supplies at an auction in June, USA Today reports. Fortunately, Angelinos can still count on the original downtown establishment, which has been open since 1921.
In other sad news, This Adored West Coast Restaurant is Closing after 157 Years.
The restaurant industry may already be filled with "c'est la vie" moments, but the pandemic made some problems too difficult to overcome. That was the case for beloved bakery chain Le Pain Quotidien, which filed for bankruptcy in May and shuttered the restaurant's 98 locations while attempting to find a buyer.6254a4d1642c605c54bf1cab17d50f1e
But baguette lovers can rejoice: Aurify Brands LLC was able to finalize a deal in June, announcing that they hoped to reopen 40 of the closed locations in the near future. Since then, the company has made good on their claim, announcing that 43 locations coast-to-coast are "slowly reopening."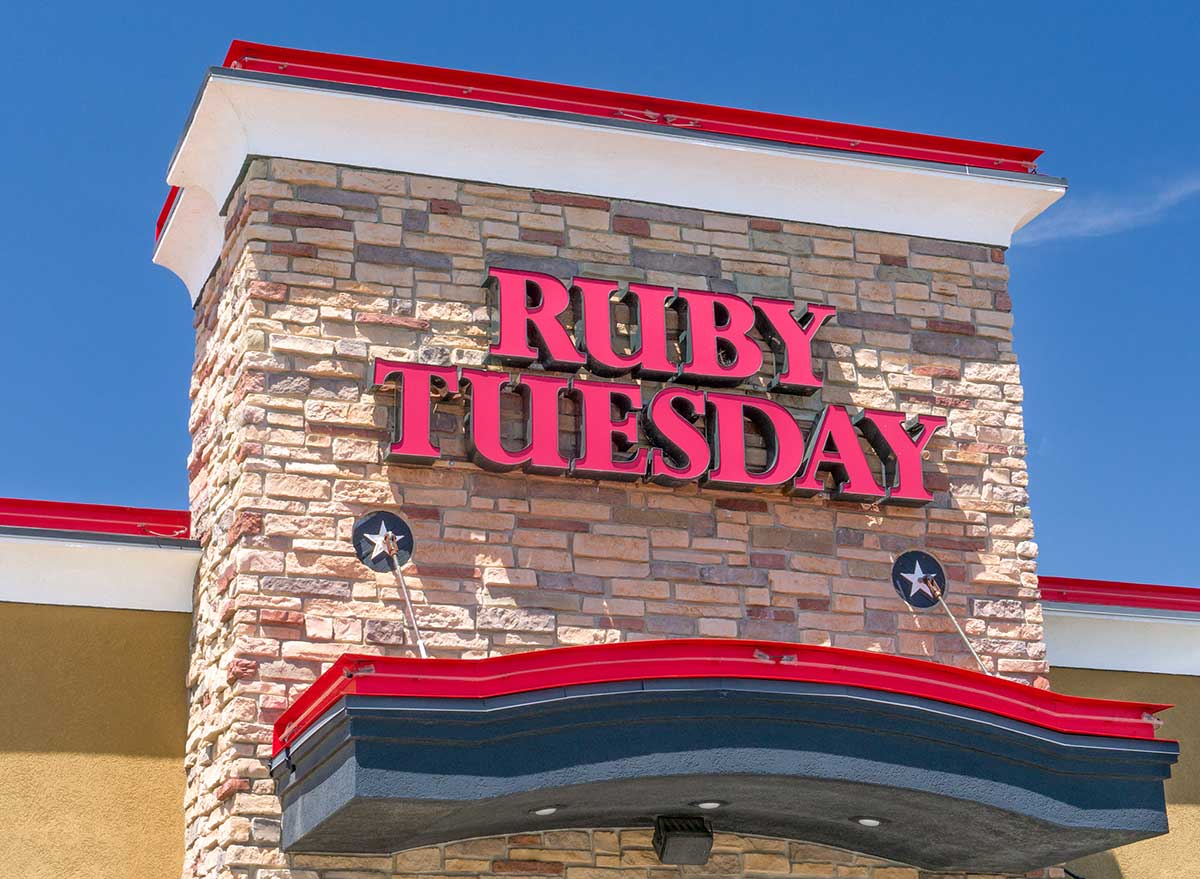 Long-standing fast-casual chains have suffered especially hard under the strains of business limitations amid the pandemic, and Ruby Tuesday is no exception. On Oct. 6, the Maryville, Tennessee-based company filed for chapter 11 bankruptcy and announced that they would be permanently closing 185 locations. The brand has been struggling with shrinking sales for years due to dwindling foot traffic at the malls where their restaurants are typically located, CBS News reports. Over 235 locations will stay in operation.
Related: 10 Biggest Restaurant Chain Bankruptcies of 2020
Specialty's Cafe & Bakery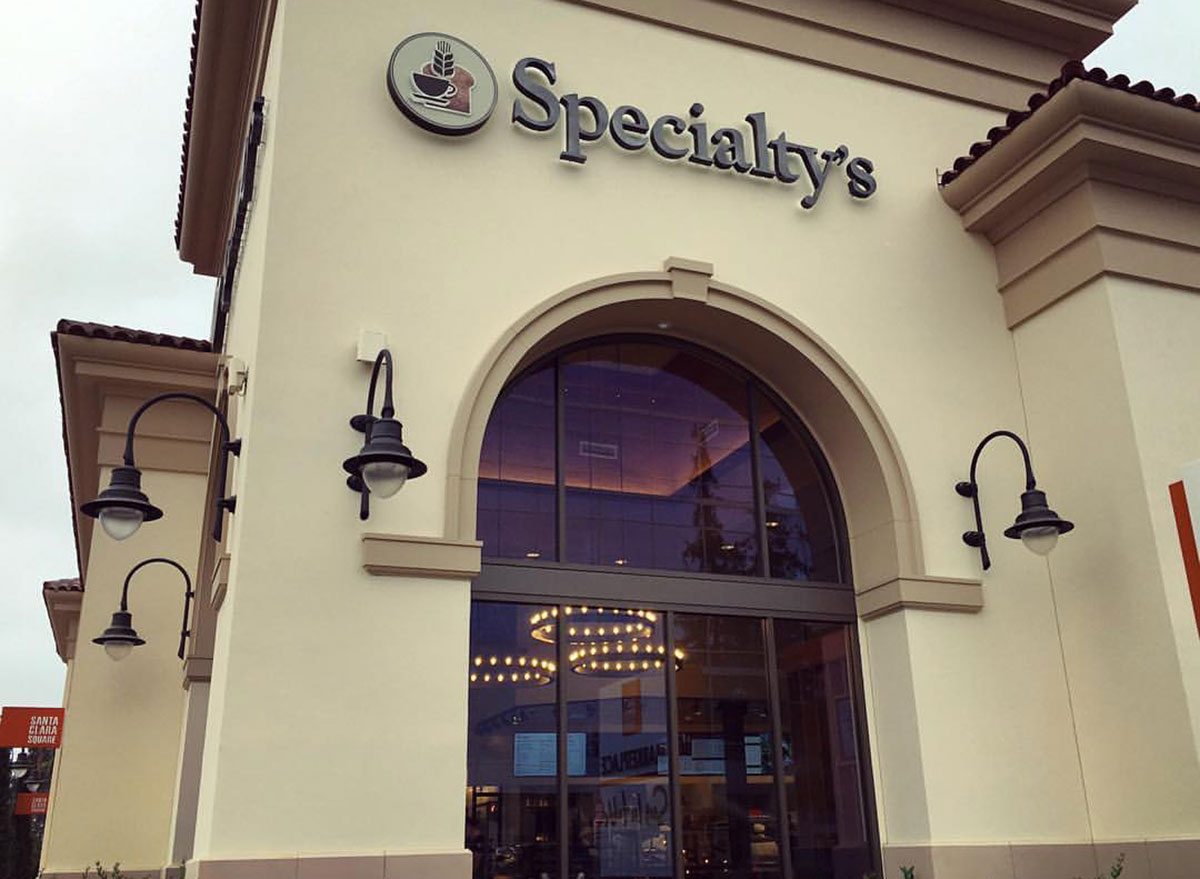 When you're a business that's dependent on office worker foot traffic to meet your bottom line, you can likely count 2020 as nothing short of apocalyptic. Such was the case for Specialty's Café & Bakery, whose popular baked goods, breakfast wares, and coffee were a fixture near offices in California, Washington, and Illinois. Unfortunately, the company announced it would be closing all of its more than 50 locations after May 19 due to financial stresses brought on by the pandemic.
"Specialty's Café & Bakery is closing after 33 years of business," the company announced on its now-defunct website. "Current market conditions attributed to COVID-19 and shelter-in-place policies have decimated company revenues."
For more restaurant and coronavirus news delivered right to your email inbox every day, sign up for our newsletter!
Zachary Mack
Zach is a freelance writer specializing in beer, wine, food, spirits, and travel. He is based in Manhattan.
Read more about Zachary