Best and Worst Smoothie at Smoothie King
The smoothie: Ice, fruit, juices and veggies—so good for you. Except when it's not.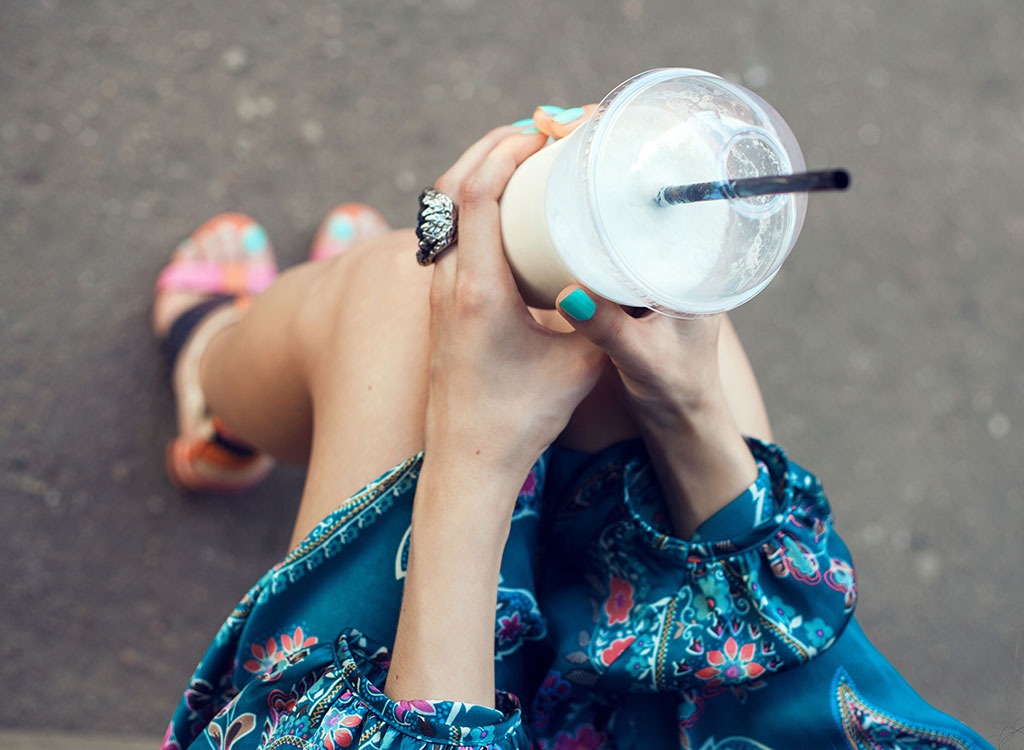 In fact, very few foods have such potential to be a dietary frenemy. Sugar levels in fruit and juice can boost calorie counts well above a large shake from McDonald's! Be alert to exactly what your shake barista (shakeista?) is putting in your drink, because he could be whipping up a wider waistline for you. Here's an example of what can go awry at Smoothie King, a popular and growing chain that offers dozens of the blender bevvies.
Drink This!
Gladiator, 20 oz
| | |
| --- | --- |
| Calories | 180 |
| Fat | 0 g |
| Saturated Fat | 0 g |
| Carbs | 1 g |
| Sugar | 0 g |
| Protein | 45 g |
Not That!
The Hulk Strawberry, 20 oz
| | |
| --- | --- |
| Calories | 964 |
| Fat | 32 g |
| Saturated Fat | 13 g |
| Carbs | 145 g |
| Sugar | 125 g |
| Protein | 25 g |
See what we mean about frenemies? Well, the Hulk is a downright menace to your diet. The promise of strawberries' fat-burning power might draw you to this drink, but steer clear: It's actually what Smoothie King calls a "weight gain" drink, with butter pecan ice cream, bananas and something labeled a "weight gain blend."
With nearly 1,000 calories, it's the equivalent of Burger King's Double Whopper With Cheese! The simple, high-protein Gladiator has two kinds of protein powder, which will help you build lean muscle and keep you sated.
You have the option of adding two fruits to that protein base; if you'd like, opt only for fresh strawberries, which pushes the calories to a reasonable 320. Steer clear of the juice blends (varieties include blueberry and passionfruit), unless you want to go on a Hulk-like sugar rampage.
Eat This, Not That!
Inspired by The New York Times best-selling book series, Eat This, Not That! is a brand that's comprised of an award-winning team of journalists and board-certified experts, doctors, nutritionists, chefs, personal trainers, and dietitians who work together to bring you accurate, timely, informative, and actionable content on food, nutrition, dieting, weight loss, health, wellness, and more.
Read more about Eat This